A.S Roma 0 A.C Milan 2FT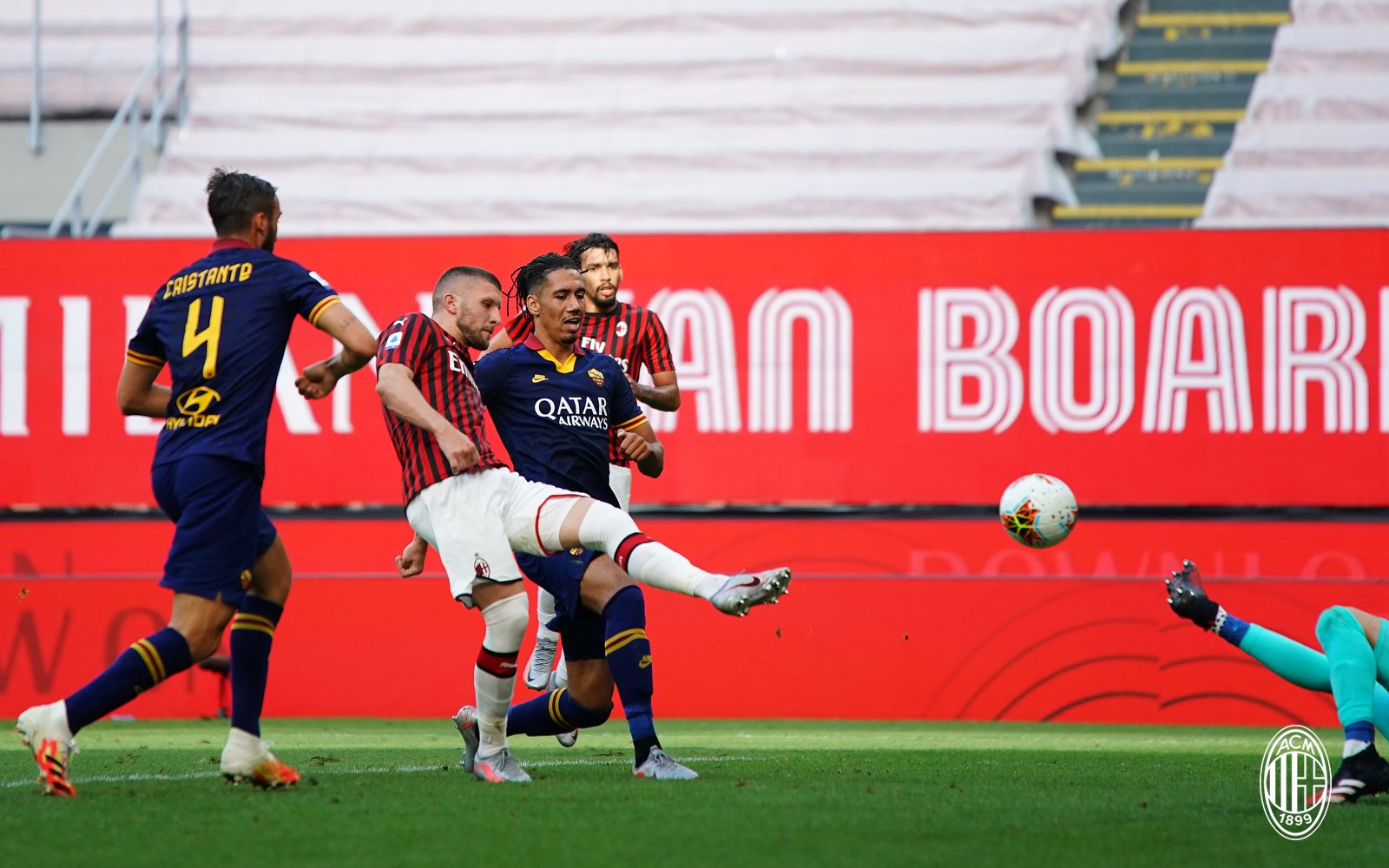 Following three wins in a row for Roma, including Roma's 2-1 come-from-behind Victory against Sampdoria on Wednesday. The Romans traveled to San Siro to take on AC Milan, who is trying to fight their way up to table into European places while Roma tries to keep the separation between themselves and Napoli. Edin Dzeko scored twice in their win last Wednesday, earning the Romans all 3 points to start on the right foot. Against AC Milan, Roma wouldn't have as much luck. On Wednesday, Roma really put themselves in a position to win by the way they attacked and went after it going forward. Against Milan, they would leave something to be desired as there were very few chances in this game from Roma at all. In the first half, edin Dzeko came close, but outside of that, it was a really dry game between two teams that had yet to find their way in the match. In the second half, things started to change as Milan took over as they took the momentum from Roma as they continued to fight through and try to get themselves three points. It was a back-and-forth battle in a nip-and-tuck game, but eventually, Milana broke through. Anton Rebic scores again for AC Milan as he was in the right place at the right time to give AC Milan a 1-0 lead. Then in the closing moments, Milan was given a penalty as Hakan Calhanoglu converted from the spot as AC Milan upsets Roma win a 2-0 win at the San Siro on a humid afternoon in Milan as Roma fall to AC Milan as they split the season series following a performance to forget.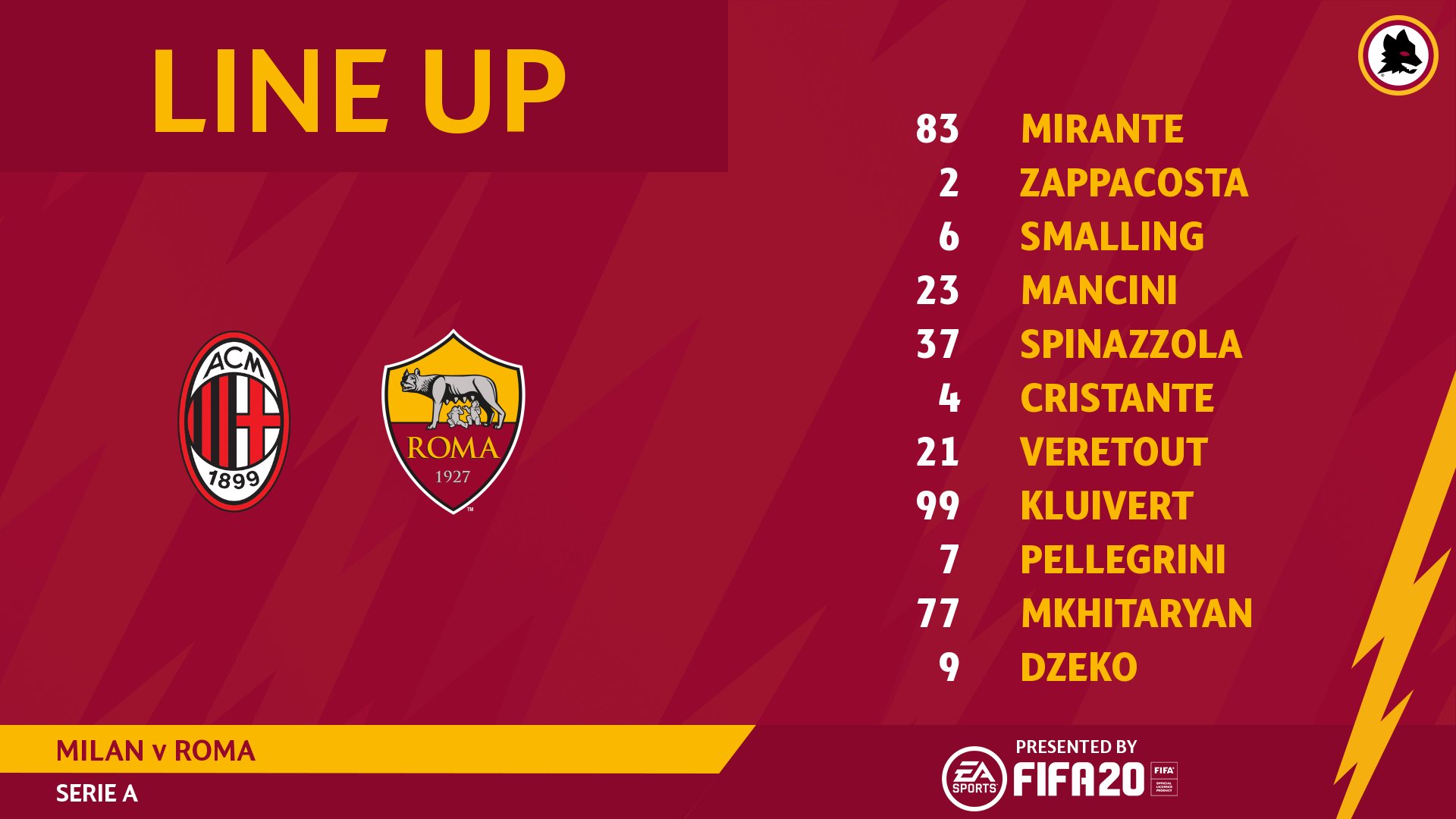 Roma makes a couple of lineup changes ahead of the victory on Wednesday. Paulo Fonseca maintains his 4-2-3-1 formation ahead of the match. In goal once again would be Antonio Mirante as he fills in for the injured Pau Lopez. At left-back coming in for Alex Kolarov would be Leo Spinazzola. Beside him would be the center-back partnership of Chris Smalling and Gianluca Mancini as Mancini returns to the starting lineup. At right-back, getting his second start would be Davie Zappacosta. Only one change in the defensive Midfield as Jordan veretout lines up alongside Bryan cristante as Diawara heads to the bench for this one. In the attacking Midfield in the center position would be Lorenzo Pellegrini. Besides him on the left-wing would be Justin kluivert, who comes in for Carlos Perez. Then on the opposite side will be Hendrik Mkhitaryan. Then upfront as the central Striker would be edin Dzeko, the hero from Wednesday's victory over Sampdoria, who continues to climb up Roma's all-time scoring list with eight goals in his last 10 games.
After preparations and predictions the match was just about to get underway as we were ready to go in Milan at the San Siro. It wasn't the most exciting or exhilarating first half, but it still had its moments. For the most part, AC Milan controlled possession, but they didn't seem who turn into chances. In the early part of the game, Justin kluivert setup Lorenzo Pellegrini for a strike coming at a complicated angle, but fortunately for AC Milan, his strike was blocked by the backline. It was unclear to which team had the momentum or superiority Roma did seem to be the better team, but it was very dry and slow in the first half. Around the 20th minute, Rome has supplied the best chance of the first half. Coming from a cross edin, Dzeko connected putting his head through the ball in a great position and on target, but the ball just a little wide in what surely could have been the opening goal of the match. Shortly after henrikh, Mkhitaryan tried to pull one past Gigi donnarumma striking from the side of the box, but the AC Milan goalkeeper got his fingertips to the ball. The first half didn't provide a lot of chances for either team; somewhat, those two chances were the extent of what we saw in the first half. Leo spinazzola shot was saved as well just moments later. It was a half-hour before AC Milan truly made their Mark in the game; unfortunately, it was a strike misfired by Bonaventura. There was still nothing to separate the two teams as they were struggling to find their footing in the game. Antonio Mirante made a save on Hakan Calhanoglu strike the end the first half, but outside of the opening Chance by edin Dzeko, there was something left to be desired As it was goalless after 45 minutes.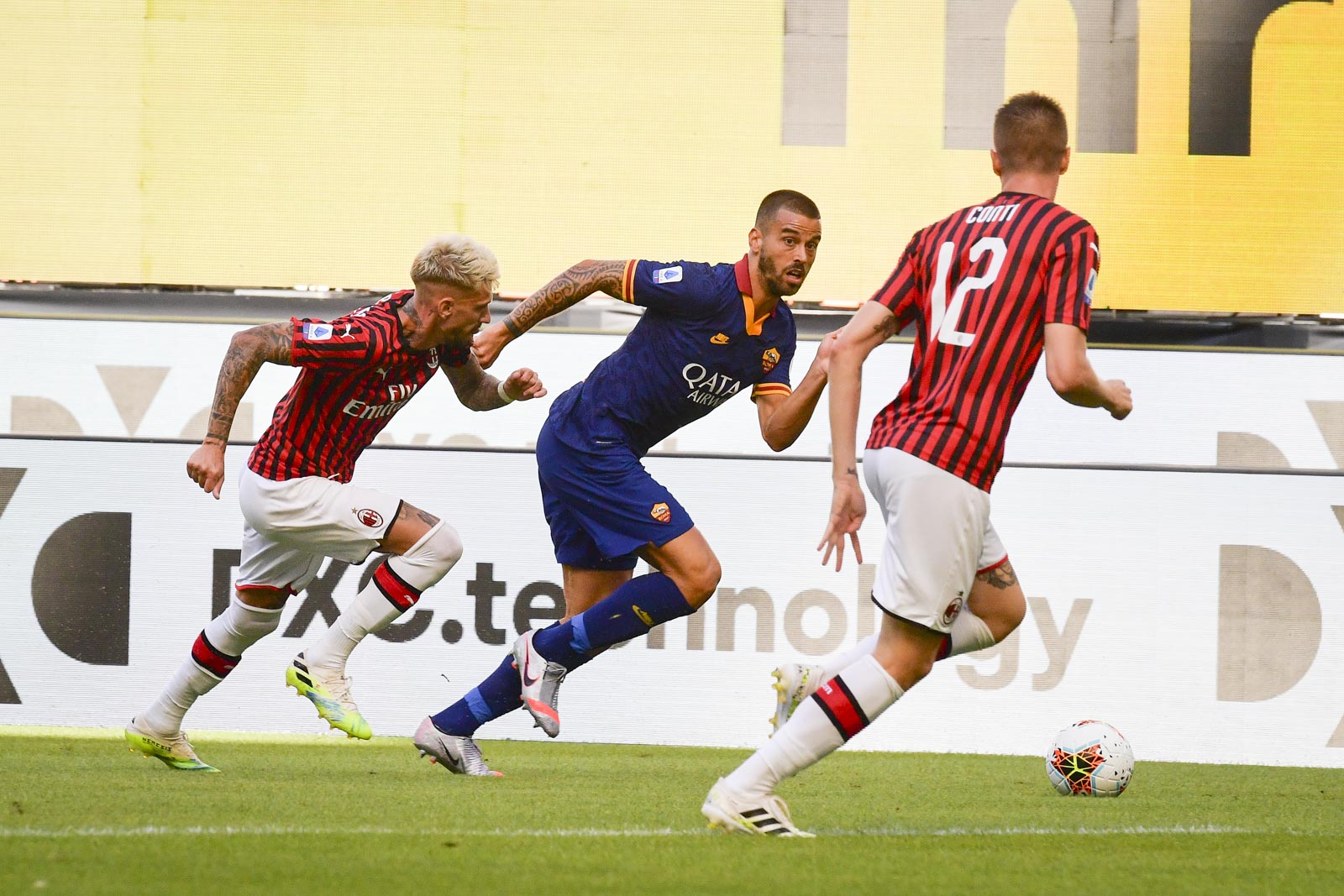 It wasn't a very active first half by either team, but considering Roma had the best chances of the opening 45 minutes, there were some reasons to be optimistic about the second half. However, at the same time, AC Milan and we're right there with them along the way. In the second half, AC Milan came out much differently and looked like the superior team. Maybe it had to do with The Incredibles humidity, but nonetheless, it was a struggle in the second half for Roma. AC Milan continued to have a significant advantage in The Possession battle. This is something that helped them gain confidence. The chances weren't coming Fast and Furious, but Midway through the second half AC Milan looked very dangerous as they were continuing to build on their confidence. Hakan calhanoglu was denied from The six-yard Box by Mirante. Only for AC Milan to hit back again with Lucas paqueta a few minutes later, the pressure was certainly mounting on Rama. The substitutions that Paulo Fonseca made in a game I thought was strange as Justin kluivert Bryan cristante, and edin Dzeko were all taken out. As well as Hendrick Mkhitaryan In fairness, maybe it had to do with tiredness, but it still seems strange to take out so many important and key players and the win against Samp. AC Milan continued to have the momentum, and eventually, they broke through. In the 76th minute, Milan had luck on their side. A deflected ball followed by a Roma mistake as a strike hit against the crossbar fell to the feet of Anton Rebic who put the ball in the back of the neck to give AC Milan a 1-0 lead. AC Milan deservingly were in front however luck was involved and Milan taking the lead. Diawara and Javier Pastore entered the game in the late stages. Late on, Theo Hernandez was brought down in the box, and Hakan calhanoglu converted from the penalty spot in what was a 2-0 victory for AC Milan. Roma wasted too many chances and didn't create nearly enough as the gap between Roma and Napoli isn't so big anymore.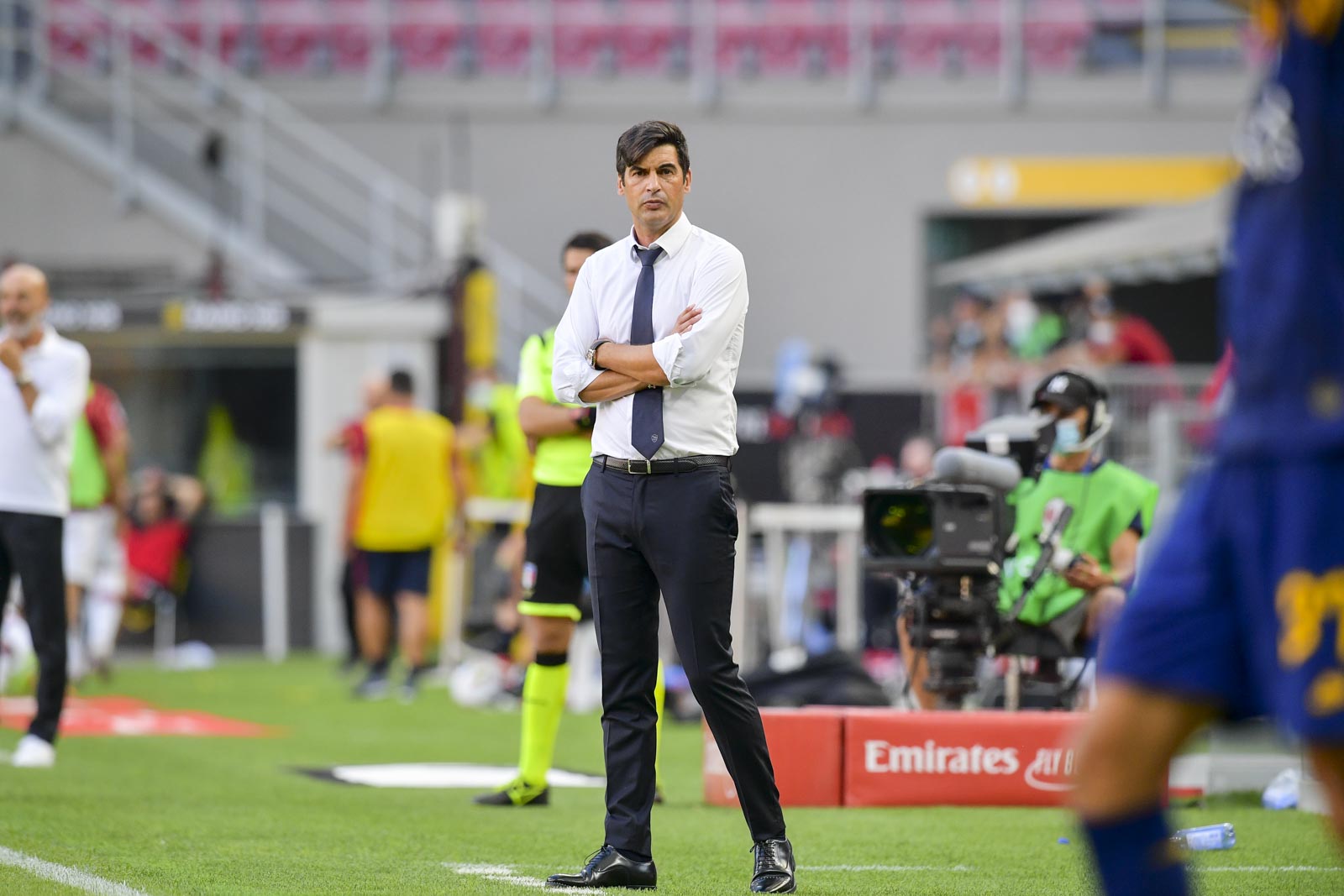 AC Milan snapped Roma's winning streak at home at the San Siro. It was an underwhelming performance by Roma despite certain circumstances. On a Hot afternoon in Milan, Roma just was not up for the game. I thought Rama did not provide enough, especially going forward. Only one shot on target throughout the game and didn't go forward frequently enough. The way to beat Milan is straightforward to attack Theo Hernandez with Pace. Roma should have gone at him with Justin kluivert to try to weaken him on that side of the field. Hernandez is excellent going forward but seems to struggles defensively as he is shown to be a liability at many points this season. Roma did not find the gaps in the backline and really struggled to create much of anything. Even though defensively, I thought they played well for the most part and didn't make very many mistakes, and you can make an argument that the opening goal by Milan was just misfortune. Roma did not play well enough and honestly did not deserve any points from this game. Milan came in the second half and continued to pressurize. Going into this game, it was essential for Anton Rebic to put together an excellent performance. He was at the right place at the right time giving along with the lead. The penalty at the very end was the icing on the cake. I also thought some of the changes that Fonseca made in the substitutions we're not the right ones to be made it did appear Dzeko was tired and did not make much of an impact in this game despite coming off his best game of the season he just didn't have it tonight. Roma needed to come forward with much more aggression; they are one of the best counter-attacking teams in the league and unable to find their way into those spaces to be effective. On top of that, unfortunately, Lorenzo Pellegrini picked up a yellow card and will not be able to play in the match on Thursday. Roma just didn't seem to have the energy in the second half as the entire team collapsed. They had a few chances in the opening 45 minutes, but afterward, Milan dominated the second half control possession and, from start to finish, were the better team significantly. This performance is something Roma must adapt to, especially with Napoli coming up next weekend. The gap between themselves Napoli and Milan have shrunk and now are in desperate need of points to maintain their spot in 5th place they cant fall to 6th; it just can happen. The man-of-the-match tonight goes to Chris Smalling I thought he was the best in the backline Roma rarely made any mistakes defensively and he was a big part of that. Overall the performance they left something to be desired as Milan pounced on them in the second half. Roma will have the opportunity to right this wrong when they go head-to-head with Udinese mid-week before The much-anticipated Clash against red host Napoli. Roma, we'll put it together sooner rather than later. They had a game last week where they didn't defend but came forward with great strength and today great defense but nothing in attack. As Rome came up short in a big Clash.
Man of the Match: Chris Smalling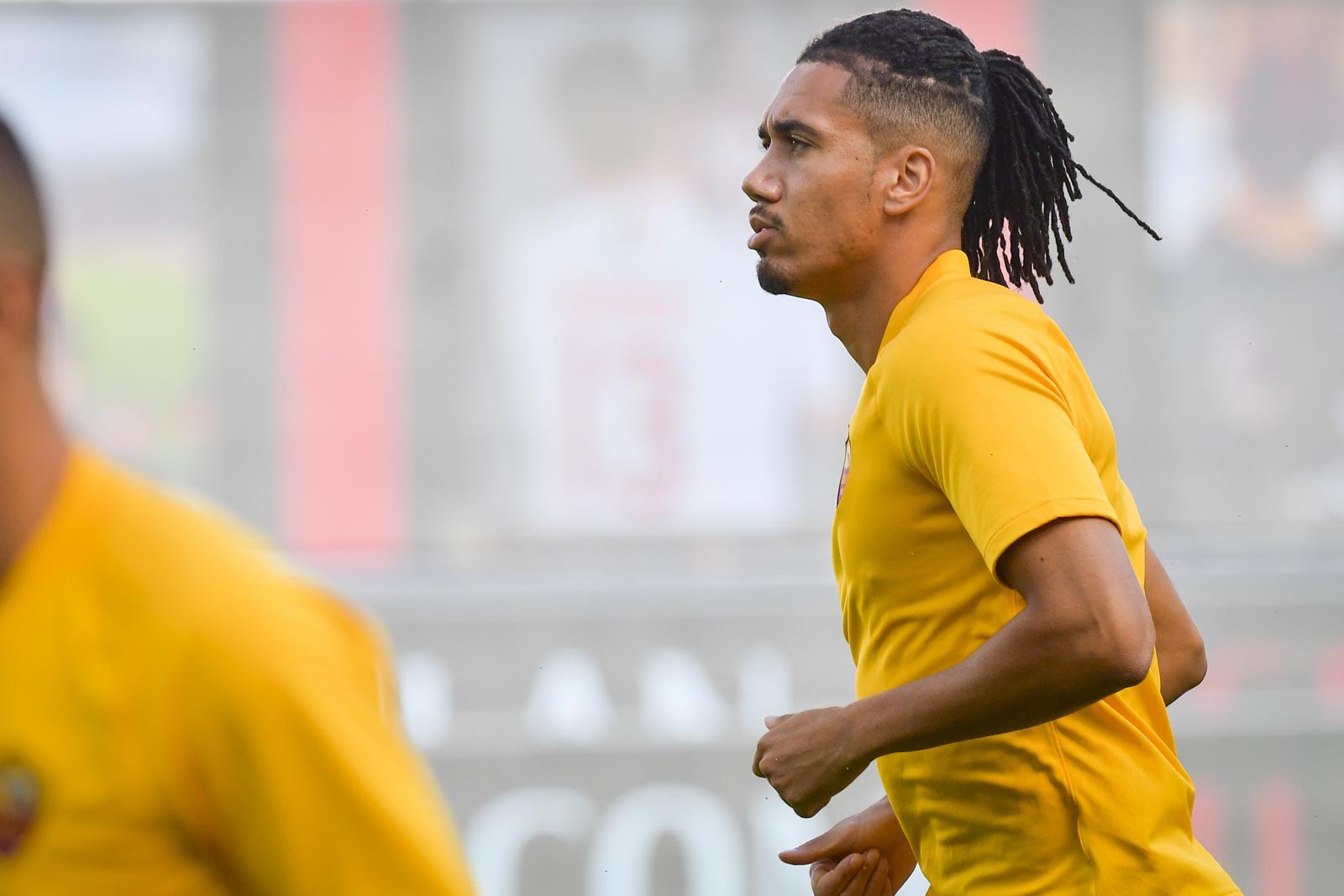 Top Of Table
1.Juvnetus 22-3-3 69Pts
2.Lazio 20-5-3 65Pts
3.Inter 18-7-3 57Pts
4.Atalanta 17-6-5 51Pts
5.Roma 14-6-8 48Pts
Bottom of Table
16.Sampdoria 7-5-16 26Pts
17.Genoa 6-6-14 26Pts
18.Lecce 6-7-15 25Pts
19.SPAL 5-3-20 18Pts
20.Brescia 4-6-18 18Pts