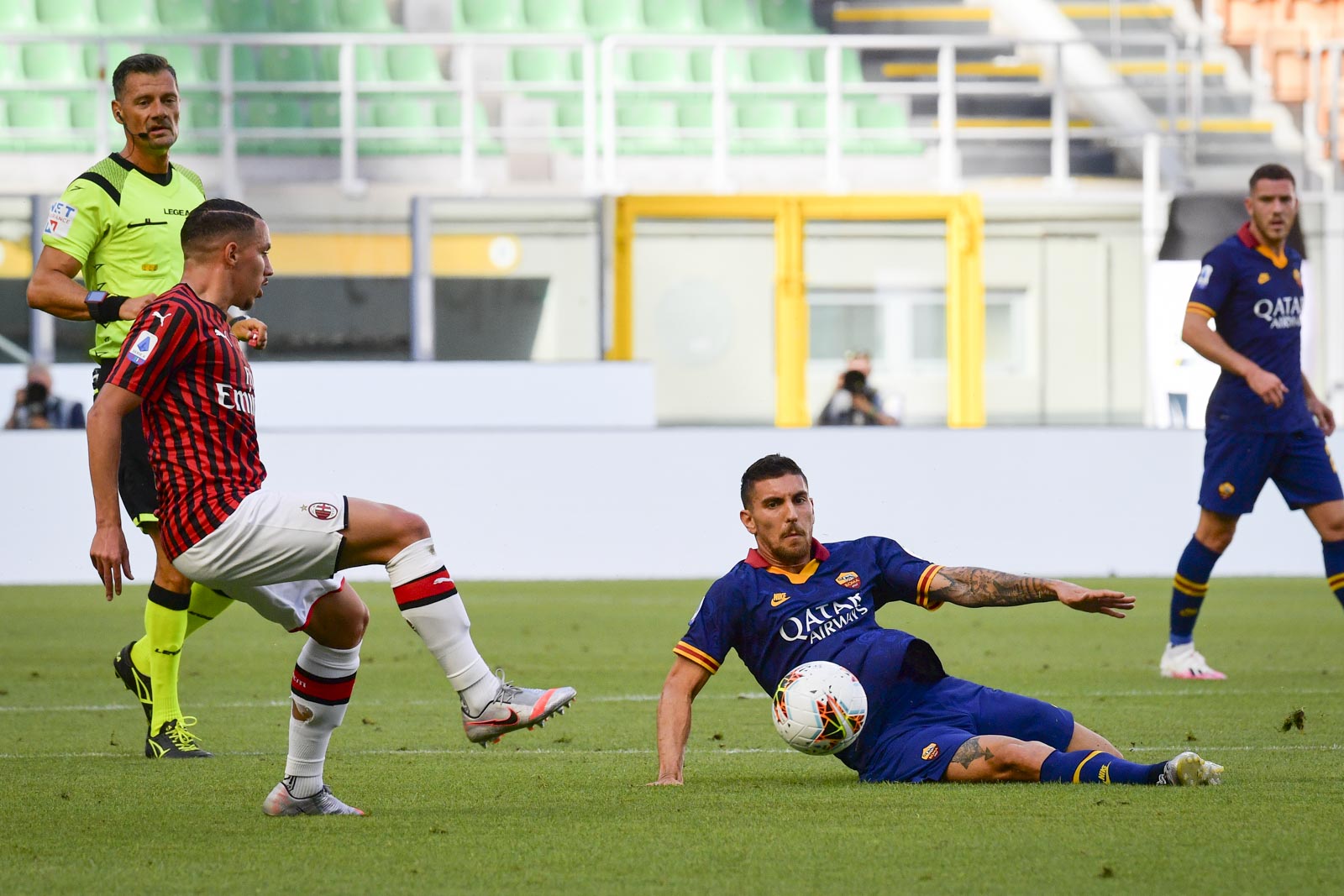 Going into the match, yesterday Roma had just picked up a massive three points against Sampdoria thanks to edin Dzeko, who led a come-from-behind victory. There was reasons to feel optimistic that Roma could again collect all three points again. They headed to the San Siro to take on AC Milan, who, despite having played well over the last couple of games has been a very inconsistent team. Roma has some of those same problems but has a significantly better team. Back in October, Roma beat AC Milan at the Stadio Olimpico thanks to edin Dzeko and Nicolo zaniolo in a 2-1 victory. However, yesterday afternoon things didn't exactly go as planned. It was an excruciatingly hot day in Milan. An argument can be made that the heat levels could have been unbearable to the players. However, the match went on as scheduled. It was a dry first-half and match as a whole. Only limited opportunities were coming from both teams in the opening half. Edin Dzeko & Hendrick Mkhitaryan provided the only legitimate chances to score in a very unenthusiastic first half. Roma's disposition was utterly different from the week before. They offered very little going forward and improved Defensively for the most part. They weren't creating much of anything for a large part of this game it looked like we were heading for a goalless draw. This match had his importance because, with the loss, Roma would have only three points separation from Napoli. AC Milan completely controlled the second half controlling possession and did look like the better team for a large portion of the game. However, with that being said, it still didn't seem like they're going to break through as their chances while there were a lot of them we'rent on target, and they struggled with their clinical finishing. Meanwhile, at the same time, Roma created almost nothing in the second half, and we're just defending the majority of the time. However, another defensive mistake This Time by Zappacosta cost them three valuable points. An egregious decision to cross the ball into his own box saw Anton Rebic be in the right place at the right time as some Misfortune for Roma allowed the Croatian to continue his scoring run as he gave AC Milan a 1-0 lead. Questionable substitutions didn't help as Roma struggled even more in the closing moments of the game in stoppage-time AC Milan won a penalty, and Hakan Calhanoglu converted as they picked up all three points upsetting Roma as Milan earn a 2-0 victory at the San Siro. All of a sudden, Roma isn't all that secure in their possession as they face Napoli in a week they need to get themselves back on the right track slipping out a fifth-place would be catastrophic As Romans mistakes caught them up once again.
ROMA NEED A RIGHT BACK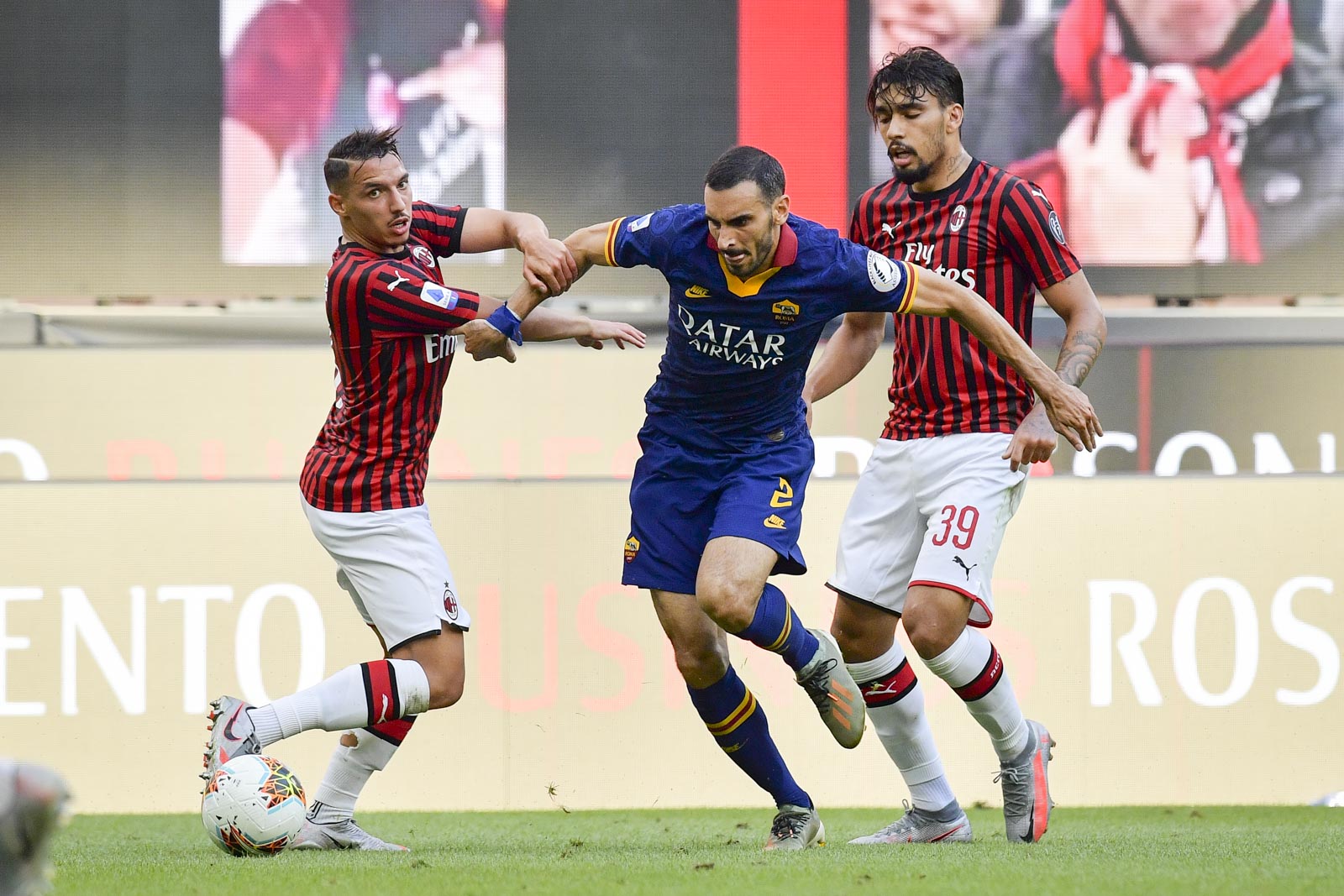 After Roma's performance against Milan on one thing is abundantly clear. Roma needs a right-back desperately. Roma has all this young talent, and they are positioned well for the next couple of Seasons; there's no denying that whatsoever. However, with that being said, none of this will matter if there are mistakes in the backline constantly. In Roma's first two games, Roma has had true errors in back-to-back games. Against Sampdoria, an catastrophic error could have cost them points, and against Milan, a disastrous mistake did cost them points. Roma have no depth at this position whatsoever and the options at Roma do have are limited. The right backs available are not Roma quality. I'm not necessarily saying they're bad players but it's not good enough for this club given the expectations that they have on their shoulders regardless of how good the team is this team is expected to at least make European football in some aspect. Roma has there eyes on potentially winning the Europa League after the Italian football season is over. The thing about this is none of this will matter if they can't keep making these mistakes. In the single-game format, this may favor Roma, but without a real right back it's going to be a problem. Roma has Leonardo Spinazzola, David Zappacosta, Bruno Peres, and that's it. None of these players that I have just listed deserve to be starting for this team. They are forced to start because Roma doesn't have good option at this position. Even if you look at Alexandro Florenzi, who is currently on loan at Valencia as much as he's a Roman and will always have respect for him, I don't think he's even good enough to be this team's starting right back. This is something that needs to be addressed as soon as humanly possible because Roma will continue to come up short and not realistically challenge for the Champions League without dealing with this situation. Roma needs to spend its entire transfer Budget on their right back. Roma could also use another defensive midfielder that could play with Diawara Bryan Cristante and Jordan Veretout. I wouldn't say the Midfield is a huge issue, but a quality midfielder would do some good. The number one priority has to be right back and even maybe a left-back that can ultimately replace Alex Kolarov when he leaves the club in a few years. Mistakes are happening in these areas too often and too frequently. This club needs a left-back desperately. Kolarov is excellent going forward and does a reasonable job defending occasionally makes mistakes, but his play isn't putting the team In harm's way. The right-back's that Roma have are always harming the team Roma needs to spend as much they possibly can on this position if Roma fixes the right-back position their problems would minimize this is an emergency Roma can't keep playing the level of quality at that position as they have. Roma needs an upgraded Right back today!
Roma's Wrong Approach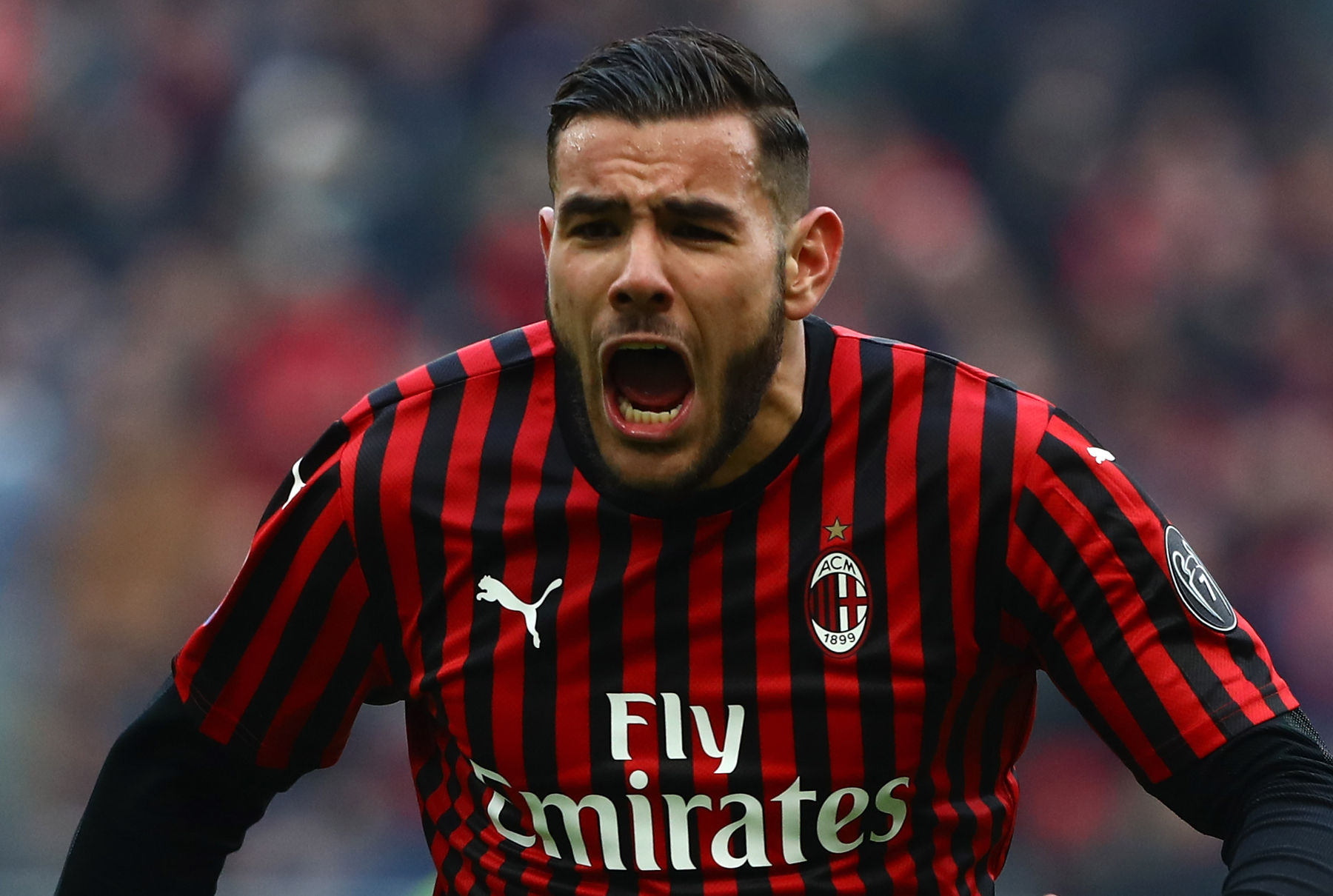 The heat and humidity may have affected Roma's performance and lead to tiredness, but that does not excuse the way Roma played on Sunday afternoon. The biggest issue was the Tactical adjustments that Fonseca made in the second half, and on top of that, Roma had the completely wrong approach. Roma had an opportunity to attack Milan and exploit their biggest weakness. They went about the game all the wrong way, with the vulnerability being abundantly clear. They didn't play as if they were identifying it. The biggest issue I had with the game is beyond the poor adjustment in the second half; it was the lack of strategic approach. Theo Hernandez is one of the most gifted athletic and explosive left-backs in the entire league. He is such a weapon going forward, especially what he brings in the attack. However, the one thing Theo Hernandez struggles with is defending. He is a defensive liability for AC Milan. Even though he is super athletic, there are severe areas of concern about that part of his game. He doesn't have the awareness for the understanding of the defensive nature of his position. While left-backs need to have the responsibility to go forward, but they also may need to defend. Which is a big reason why Theo Hernandez is not even in the conversation for the best left-back in the league, or at least he shouldn't be. Giovanni di Lorenzo and Lazari contribute both going forward and defensively this is what makes them significantly better options at this position. It is hard to attack those types of players because of their versatile ability to go forward and defend. However, Hernandez is one-dimensional while I am amused and thrilled by his ability to go forward and has become such a weapon in those areas he cannot defend. This is where Roma made their biggest mistake yesterday. Roma should have used the speed of Justin kluivert to attack him on his side of the field regularly. Along with the passing ability of Pellegrini and Bryan cristante, they could have put him in uncomfortable positions. Even though it was incredibly hot and edin Dzeko wasn't himself yesterday, they could have created gaps by targeting The Versatile left-back. There have been many examples of him looking completely disorganized defensively; it is not challenging to dribble past him. If Roma attacked him more ferociously, they will get into areas where they could have provided more going forward. Bringing on Javier Pastore and Diego Perotti made no sense to me. Paulo Fonseca is one of the best managers in the league, and he knows what he's doing, but in these situations like this, they just seemed like the wrong decisions to be made. Roma was not positioned well to get back into the game after Milan took advantage of their defensive mistake. Roma will undoubtedly learn from this situation, but they didn't lose the game because of substitutions they lost the game because they did not attack Hernandez that was a quickfire way to make Milan uncomfortable. They just weren't able to do it. He was hard to stop going forward, but defensively, he has a mistake in him, and Roma, with the athleticism of Justin kluivert, could have forced him into those mistakes. Roma squandered a huge opportunity because of it.
Ante Rebic The Answer to Milan's Prayers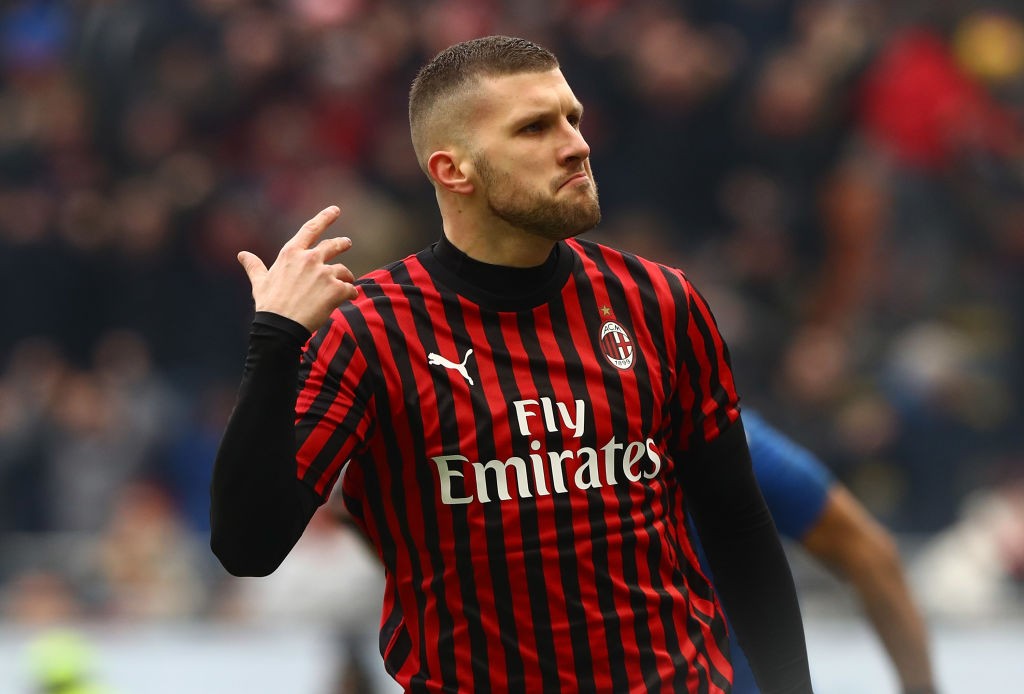 AC Milan may have found their man to carry them going forward over the next few years. They have been searching for a striker that can replace the likes of Shevchenko and Ibrahimovic. AC Milan has tried so many different players in this position, and so many have failed. Alexandre Pato, Stephan El Shaarawy. Pietek, Andre Silva, and so many others. This is something that genuinely has haunted AC Milan. They have been searching for a striker for far too long. Anton Rebic, the Croatian Striker that played a significant role in Croatia, making the World Cup final in 2018, seems to be the real deal for AC Milan. I'm almost scared to admit that just because we have been tricked so many times with AC Milan. However, the Croatian seems to have everything required to be AC Milan's Striker for the next several years. We have not seen all that much production at this position other than Pietek's fluke year. Anton Rebic joined from Frankfurt on loan with an option to buy this summer. He has been arguably AC Milan's best player this season. He is playing out of his mind, especially over the last couple of games. He has scored in six of his previous eight games and has been the man for AC Milan. He has everything required to be this player for Milan; they have been looking for a player like him for ages. He has 9 goals in 17 games this season, and he seems to even improve on that going forward. He scored a late winner against Roma, and as he has only continued to perform in the big games that have high stakes. Milan has to do everything they possibly can to sign him permanently at the end of the summer. He has been everything they've asked him to be. He has a natural ability and a knack for goal with great clinical finishing ability if Milan can improve the Midfield so he can have a little better service & get him on a permanent deal he indeed could be the striker Milan have been looking for. It may be a little premature for me to say, but I think AC Milan, after almost a decade, has finally found their man. He has scored in big games, and it's come through, and big moments for AC Milan, the Milan glory years are behind us, and I don't see them returning anytime soon. Still, they finally have a player that they can rely on game in and game out he has undoubtedly earned a reputation. As a player, AC Milan can count on. Time will tell if he can do this next season, but based on everything that's been he certainly looks like the complete package he is the player AC Milan have been longing for he is finally here.