Roma fell on their faces on Thursday night at the Stadio Olimpico against Udinesse. Going into the game, they had just lost Sunday afternoon at the San Siro in an uninspiring and slightly problematic match as a mistake ruined them. All Things Considered, Roma still went into the game on Thursday as favorites. Udinesse was winless in the last nine matches, and going into the game had lost 12 of their last 13 games against Roma, added to the fact that Udinese has one of the weakest attacking teams in the entirety of Italian football. Something that Roma should have taken advantage of Roma's attack has been one of the most lethal in the entire league. However, things could not have gone any worse. Roma was already shorthanded with the suspensions of Lorenzo Pellegrini and Jordan veretout they lacked in creativity and energy, which typically is what those two guys bring to the team. Another horrendous defensive display it could have been a lot worse than it ended up being. Truly horrendous from start to finish. Kevin lasagna put Udinesse in front as they were on the counter-attack of quite often. Outside of Chris Smalling, it was erratic from the backline. Roma provided nothing going forward other than Bryan cristante hitting the crossbar at the end of the first half & Carles Perez doing some nice things throughout but never had the space to operate in which he needed to. It was a 1-0 lead after the first half, and it didn't get any better in the second. Only a few Roma players throughout this match played well at all. Alex Kolarov ended up being one of the best Roma players, but despite this, they were not able to connect because of the lack of discipline with no fluidity in the Midfield. To make things worse, Roma had to play the entire second half with only 10 men after Diego Perotti was sent off in the first half. A truly disrupted Roma's Rhythm and poor lineup choices from the start created serious issues within the team. Roma started this game without edin Dzeko and Hendrick Mkhitaryan, which gave Roma a lack of a goal-scoring threat throughout the game. Udinese, despite not having much of an attack, continued to come forward occasionally and look dangerous. They had two goals disallowed on top of the ones they had already scored. Ilija Nestorovski killed off the game on a counter, taking a 2-0 lead with not much time remaining. Just before that edin, Dzeko was brought on, but it was far too late to consolidate anything. Atalanta did Roma a big favor by beating Napoli, which would have put Roma six-point clear with a victory, but the Romans not only didn't show up but put together a genuinely shambolic performance that provides no positive remarks following the final whistle. It's only going to get more complicated from here; they really missed Lorenzo Pellegrini no creativity and had nothing going forward as well as continued problems defensively leaving Chris Smalling to deal with everything almost by himself. A speechless performance as Roma is outplayed by a team that had not picked up three points in the last nine games. The momentum they could have had going into the Napoli game on Sunday was removed after an erratic performance.
Paulo Fonseca and the Lineup Choices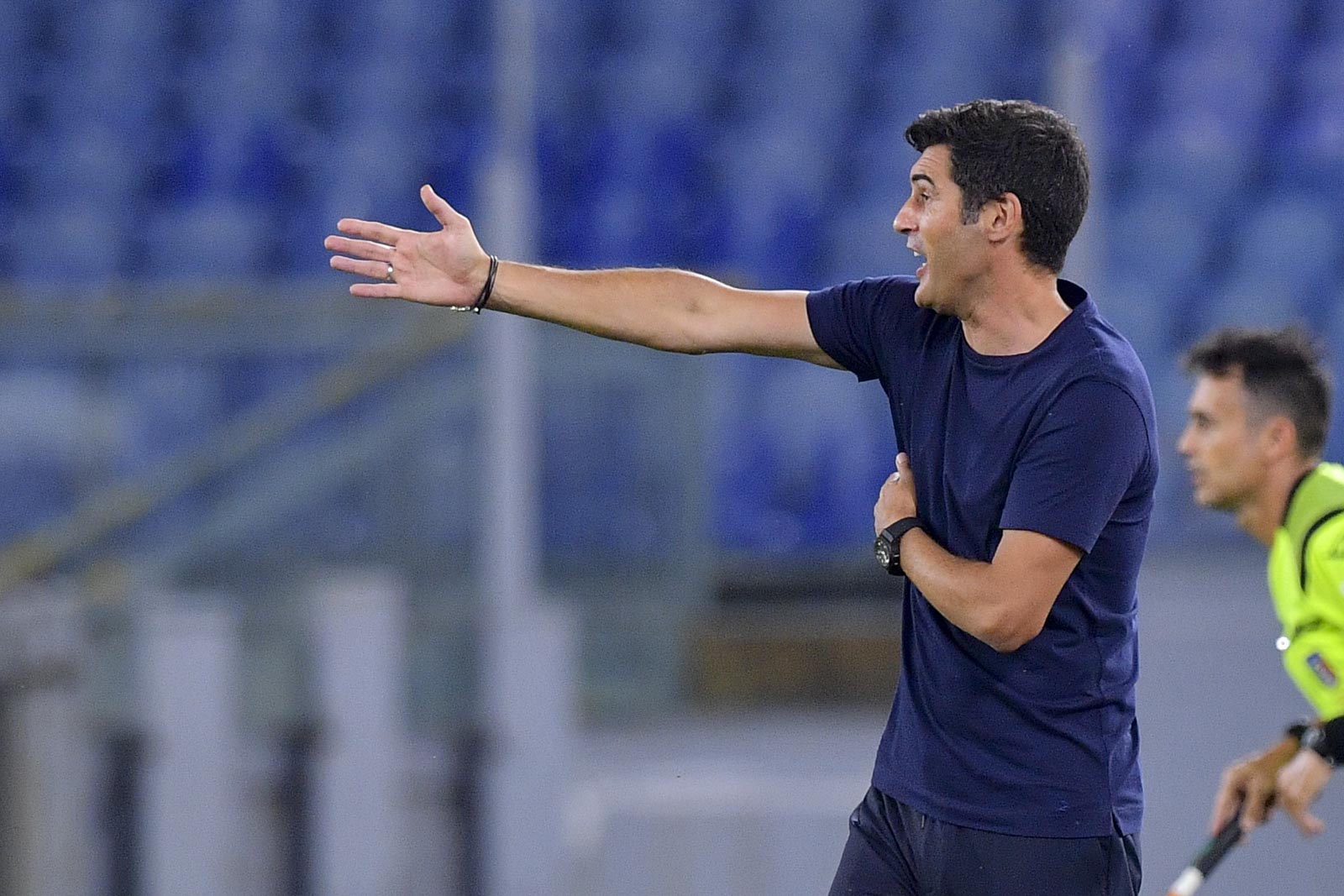 Not only was it a catastrophic performance for Roma throughout the 90 minutes against the team, they should have beat. It's even worse than that the lineup That Paulo Fonseca came out within this match did not in any way set them up for victory. Roma has the better team, so I wouldn't say Roma lost this match before ball was kicked, but Paulo Fonseca vastly underestimated the importance of playing critical players in a match like this. In theory, I understand what his thinking was. Roma plays Napoli at the San Paulo in three days' time. Henrikh Mkhitaryan has played the last two matches, edin Dzeko is 34 years old, and Gianluca Mancini is not at completely full fitness. There were relatively good reasons to rest some of the players. However, after a miserable performance against AC Milan at the San Siro and a poor display in a win against Sampdoria, rest is not the most important thing for this team. The most essential part of this is a positive performance. I would take an excellent display on tired legs then the ultimate result of what occurred. Justin kluivert Gianluca Mancini edin Dzeko henrikh Mkhitaryan we're all on the bench to start this game. Justin kluivert has a minor injury, and I thought Carles Perez was one of the few players that performed well, but there was no excuse for some of the other players that were included in this. Roma provided very little going forward was bad defensively, and on top of that had to go down to 10 men when Diego Perotti was sent off. Eventually, Paulo Fonseca adjusted it, but he waited far too long to bring on edin Dzeko Nikola kalinic doesn't provide nearly enough. Roma's starting lineup only had maybe two players capable of scoring a goal being Carles Perez and Alex Kolarov. The reason Roma played so badly isn't on the lineup itself, but it certainly didn't help. They had minimal attacking players. Paola Fonseca's seat is getting hotter by the day I don't believe it's his fault and itself, but the lineup choice was abysmal. Jordan veretout and Lorenzo Pellegrini we're serving a suspension, and we're certainly missed in this game. Jordan's energy and Lorenzo's passing ability both could have drastically improved the situation. Paulo Fonseca has to find a way to keep this team incest because back-to-back six Place finishes will be utterly unacceptable. I believe the Portuguese manager will deserve another year. He is still his the man for this job; however, the hot seat is only going to get more fiery with performances like what we saw today. He's not fully to blame for what happened, but his lineup was a big issue.
James Pallota is Poising the Club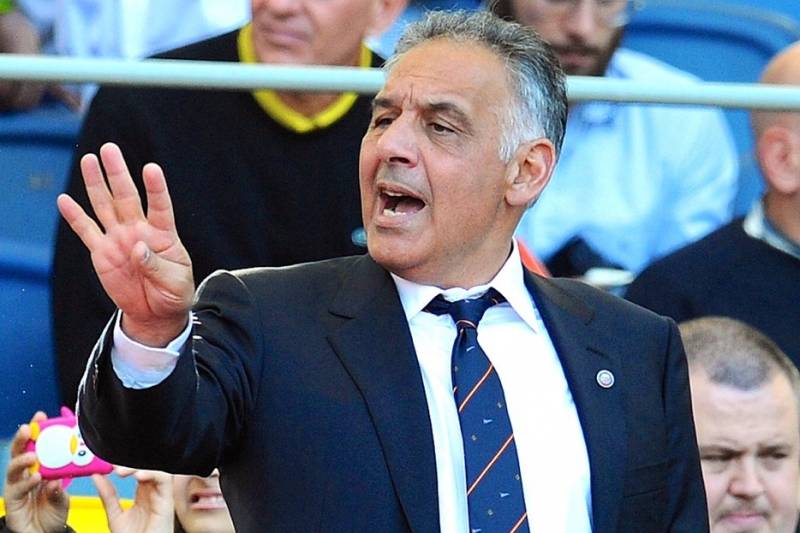 The damage and the poison of James Pallotta have become abundantly clear. Now, this may not have been at directly correlated with the performance of Roma because I think the blame goes around throughout the team and the management for this particular game. However, the problems that exist inside the club became incredibly apparent with the way the team played and how this team has looked over the last couple of seasons. James Pallotta is the problem; it isn't Paulo Fonseca. While if Paulo Fonseca finishes outside the top five given the positions they were in, it would be Beyond concerning. However, it cannot be pinned entirely on him because of the surrounding factors. The truth is Roma could have won the league title by now. Under previous management, even though Roma didn't win the title, they indeed could have conquered a trophy of some point by now. James Pallotta continues to sell important pieces year-in and year-out; he is the one that is making the most significant damage and dent. He is mostly responsible and seems to be determined for the trophy drought to continue to prosper. He sold Mohamed Salah to Liverpool; he has become a world-class player. He's sold miralem pjanic to Juventus even though he's no longer world-class before this season he has been very influential and has won multiple trophies with Juve. He got rid of the world's most expensive goalkeeper and replaced him with someone less than 10 million in value. He has not gone about this the right way, and the current sporting director is suspended because of the relationship he has with the president. Bottom-line this club needs to be sold as soon as possible because James Pallotta is ruining it. In a game like this, you can ultimately see the damage he is doing. Roma could still have Kevin strootman and radja nainggolan. I understand that Nicolo zaniolo came in a deal attached to Radja, but Roma could have still got him without it if they wanted him that bad, they would have still made the purchase. If you're going to go back even further, he sold Gervinho, who has been nothing short of spectacular at Parma.
Multiple parts have contributed to Roma's demise. Still, since he's been here, there's been nothing but toxic environments that drove Francesco Totti away and forced Daniele de Rossi out those are Club Legends, and they were treated like peasants NOT ROYALTY despite their stature within the club. Some of these players may have wanted to leave eventually for Roma will be much better positioned with their team had Roma kept some of their key players instead of selling them only trying to strengthen other teams in Italy. He has brought nothing short of chaos; the sooner he sells this club, the sooner Roma can get a Sporting Director to stay long-term, and Paulo Fonseca can get the team that he wants. Justin kluivert Nicolo zaniolo and Lorenzo Pellegrini cannot be sold or touched. As long as he's in charge, there's always a possibility of Roma going even further backward he is creating a toxic environment as long as he's in charge. He's the president of this club Roma aren't going to win anything.
Roma couldn't cash in on Atalanta's favor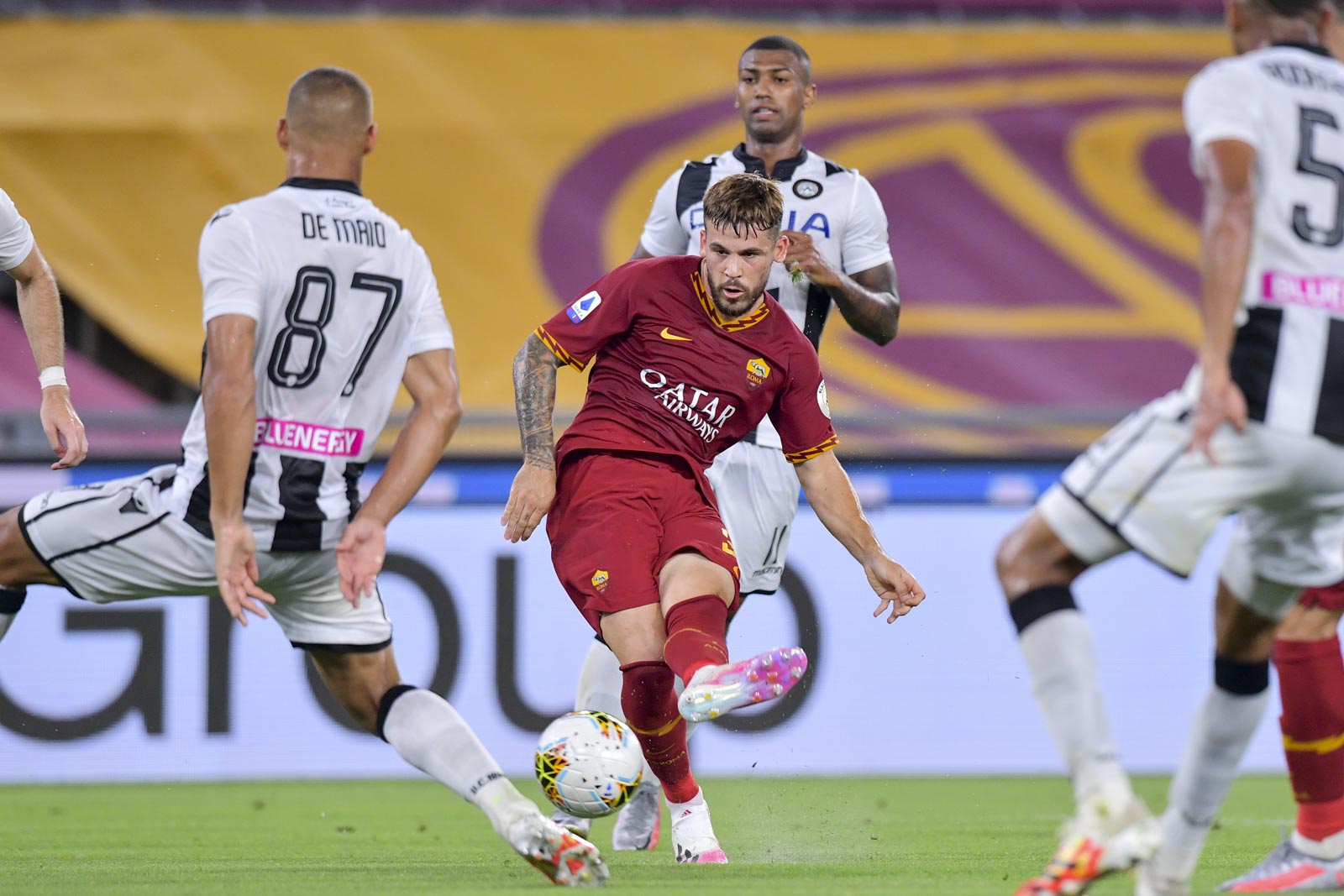 It was a truly abysmal performance by Roma. Like I said a few days ago, there was no excuse for Roma not picking up all three points. Atalanta did Roma a huge favor, and they completely and utterly ruined the possibility that was sitting in front of them. With a victory tonight, Roma could have gone at 6 points clear Napoli; this would have given them some leeway if they were going to drop points next weekend at the San Paulo. They had beaten Napoli earlier in the season, and even though they're not in good form had Roma picked up three points and felt some momentum going into that game, you never know what could have happened. Napoli is playing great, and Roma is not, but none the less a momentum shift could have seen them at least take some points. Now they are in a really problematic situation. This season at one point in time, Roma had a four-point lead in front of Atalanta for the final Champions League spot. They lost it and fell out of that place. Then they were relatively comfortable in 5th position with no real threat from Napoli or AC Milan. They were as much as a nine points clear from both those teams not that long ago. Gattuso being hired at Napoli has obviously changed that, but nonetheless, they had a considerable gap between themselves and the other counterparts. Napoli, at this point, I think, is likely to overtake them in that position. Roma squandered a massive opportunity here to at least solidify themselves in 5th place; they were unable to do that. A horrendous display in all facets of the game. Udin was winless in their last nine; this was set up for Roma to take points; they are the better team, and even with the lineup stuff, they should have at least picked up a point minimum. In fact, they probably should have taken all three. Following the match, next weekend's against Napoli, a match they will probably lose, it doesn't get much more manageable. At home again against Parma, who is in great form, they have already beaten Roma this season. Then they have an easy game against bottom-of-the-table Brescia. They have to pick up maximum points in that game. Then they have Verona at home and Inter Milan at home. If Roma does not start picking up some points, they're going to be in big trouble. Roma blew such a massive opportunity; it was a horrendous display, and there's no positivity whatsoever to be taken from this. Roma could have wrapped up or nearly wrapped up their position in the Europa League for next season. An uninspiring disaster against a team in bad form seized the gap between Roma and Napoli, potentially getting eliminated over the weekend. There are no words or actions that can describe or explain the severity of the ripple effect of this display.