Roma is coming off a victory on Sunday against Parma. They snapped a three-game losing streak and put together Sensational performance. It was the first time that Roma really clicked since the restart. Roma still has the pressure to pick up as many points as they possibly can with Napoli and AC Milan within points of where they stand in the league table despite this Roma should have momentum and confidence heading into the match on Saturday. Roma head out on the road to Faced relegation-threatened breccia. When these two teams met at the Stadio Olimpico in Rome earlier in the season, Roma picked up all three points in what was an effortless 3-1 victory. Brascia is one of the worst teams in Italian football this season, and on top of that have a very leaky defense because of these factors Roma will be heavy favorites for Saturday night's matchup between two teams that need points for very different reasons. Roma has an excellent chance to complete a season sweep of Brescia before they head back down to Serie B. Once again, Roma needs to pick up all three points they can to keep the pressure off themselves. This should be a routine victory that should take to much out of them. Roma will be highly expected to pick up maximum points, but what conclusion will we see on Saturday night? We will find out when Roma and Brescia go to battle at the Mario Rigamonti Stadium In Serie A anything can happen let us see what will unfold.
A.S Roma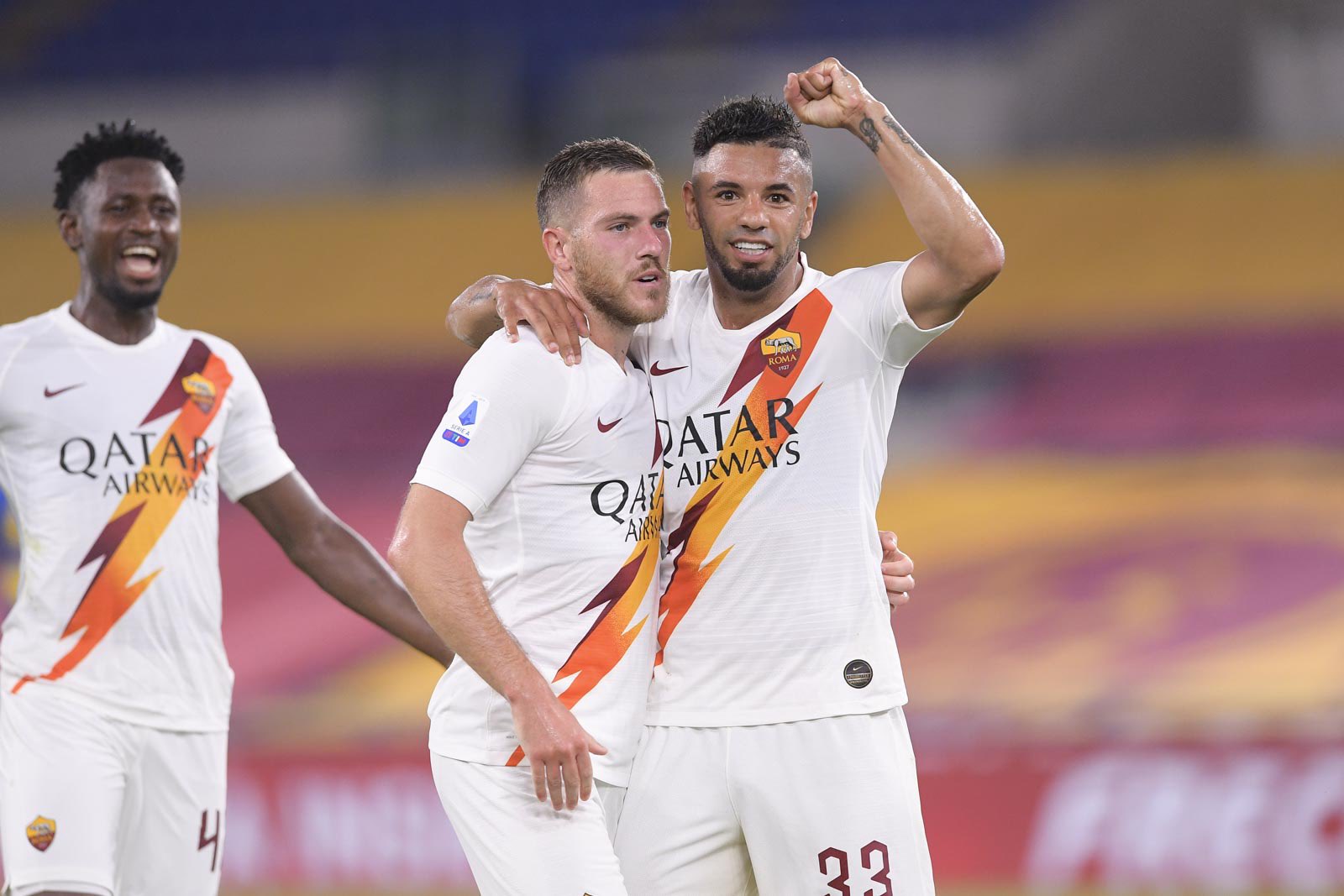 Roma for the majority of the season has operated out of the 4-2-3-1 formation. However, considering Roma's lousy form at least as of late and the pressure that continues to build on Paulo Fonseca. The Portuguese manager has gone to a back three, and I don't see him changing that having picked up three points over the weekend and played well against Napoli using that same system. Roma should operate out of the 3-4-2-1 formation yet again. In goal as always will be Paul Lopez, who had virtually nothing to do and the win against Parma. It is unclear whether or not Chris Smalling will be back. However, he was only supposed to miss one game. So with that being said, I suspect he will be back. The back three will likely be Chris Smalling at center-back Ibanez at right-back and Gianluca Mancini at Left back. In front of the backline operating as the wing-backs should be Alex Kolarov and Leo spinazzola. Setting up out of the defensive Midfield likely pairing of Jordan veretout alongside Diawara. Then siding beneath the striker should be the duo of Lorenzo Pellegrini and Carles Perez. Then upfront, as Roma's Central Striker should be edin Dzeko. Roma will be without Mkhitaryan. But will have Nicolo zaniolo Bryan cristante and Justin kluivert on the bench. I believe the critical player in this matchup will be Jordan veretout it is important that edin Dzeko has a much better performance because when he's at his best and Roma are creating chances, they can be deadly however Jordan controls the Midfield and provide creativity and energy which will allow the forwards to have the service to score goals.
Brescia 

Brescia has adjusted their formation almost regularly. However, the way they lined up against Torino in this match against Roma it may not be the best tactical approach. They lined up against Verona with for attacking midfielders if they do this they will get blown out. All Roma would have to do is use their speed on the outside to cut through it, and then they will be back on their heels. The 4-3-1-2 formation makes the most sense going forward. In this game against a very explosive Roma team that plays attacking football, they have to cover their tracks defensively, and putting too much pressure on the Midfield could leave them exposed. In goal should be Joronen with a team that is fighting for safety you never know, but I'd be surprised if they make any drastic changes ahead of this match. The backline as always consists of Matteju at left-back, the center-back partnership of Magnanl and Cistana. Then at right-back, we are likely to see Sabelli. In the Midfield in the central position will be young Prospect Sandro Tonali to his left; we could see Bisoli and to his right Romulo. In at Central forward, sitting just behind the strikers should Be Spalek. Then the front two are likely to be Ernesto Torregrossa and Alfredo donnarumma. Although FlorinAyey could potentially start based on a situation but the team will likely go with their Heavy Hitters up top. The key player in this matchup is Sandro Tonali even though his hype is a little bit outrageous he controls the midfield if he leaves gaps, Roma will come through and hit them in the mouth it's his responsibility in keeping the team in shape. It is hugely important, especially when it comes to the defensive pressure. As he sits right in front of the defense, he has a huge responsibility and keeping the team intact.
Bottom Line

Both Roma and Bresica need points for very different reasons. Roma wants to Keep Pace with Napoli, who are AC Milan on their tail. Dropped points for Roma means they could potentially be passed up by both of them who are in great form. Meanwhile, for Brescia are in 19th with only 21 points. In all likelihood, they will be sending themselves down to Serie B. They are buried in the relegation zone and are going to find it very difficult to claw their way out of it. Despite having played a much better over the last couple of weeks, they are going to need a miracle to survive the season. Picking up three points at home against a team like Roma would be a huge morale boost in trying to escape the season. However, in all likelihood, that is not going to happen. Roma may not have been playing particularly well since the restart, but a victory last week shows the momentum and confidence they will be heading into this game with. This is going to be a problem for Brescia. They have been in a bad situation all season, but their most significant issue is they do very little things well. Sandro tonali is a generational Talent; he can change the game, but the rest of the team are unable to help them. With alfredo donnarumma, he can find the back of the net, but as a team, they struggled mightily going forward in the attack and defensively, they might be the very worst in the entire league. Even if they're managed to get an early goal, it is highly unlikely they'll be able to maintain it. Roma are struggling but going into this game with confidence, which will boost the way they play together. Against Parma, Roma got forward and provided the creativity in the midfield for the first time since the restart, and on top of that, edin Dzeko didn't play very well. If they're able to create and edin Dzeko has a much better game, it could get ugly. Given the overall status of Roma's form, I don't think they turn into baseball score, but none the less there is no excuse for Roma not picking up the points. Even though they will without Mkhitaryan, they have enough Playmakers in the Midfield to provide the creativity that can make them a threat. Roma understands the importance of points in this part of the season; they don't want to fall out of their position, and because of this, I think we'll see another positive Roma performance. The most important part of this game for Roma is that they play well, maybe not trying to replicate what they did last week but try to keep that momentum going. Even in a win, if it's a poor performance from Roma, it will be somewhat disheartening. I believe Roma will figure this out and provide the creativity in the attack. The most important thing is Roma need to be mistake-free, especially defensively. Roma cannot beat themselves. With all that being said, Brescia might have a chance if they start fast early, but I just don't see it, Roma should pick up the three points without too much difficulty. In all likelihood, we will see Roma going on the road and beating down a team that is probably getting relegated, but whatever happens, happens we shall see.
Manager: Paulo Fonseca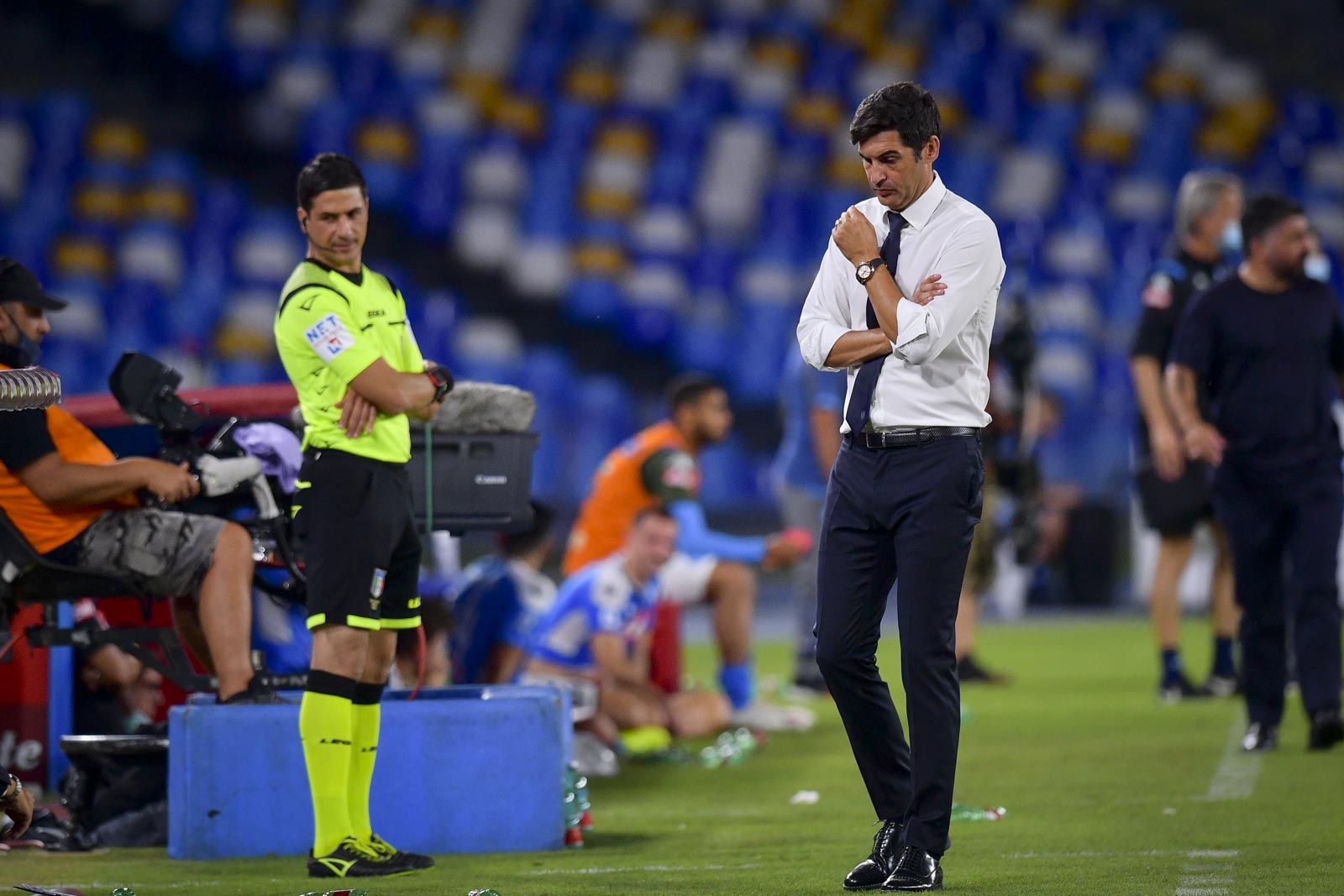 Roma's Projected starting XI 3-4-2-1
GK: Pau Lopez
DEF: Ibanez, Chris Smalling, Gianluca Mancini
Wingbacks: Alex Kolarov, Leo Spinazolla
DEF MID: Jordan Veretout, Adamu Diawara
ATT MID: Carles Perez, Lorenzo Pellegrini
Striker: Edin Dzeko
Brescia Manager: Diego Lopez
Brescia's Projected starting XI 4-3-1-2
GK: Joronen
DEF: Magnanl, Cistana & Sabelli, Matteju
MID: Sandro Tonali, Bisoli, Romulo, Bisoli
Centre Forward: Spalek
Strikers: Donnarumma, Ernesto Torregrossa
Players to Watch
Sandro Tonali 
Jordan Veretout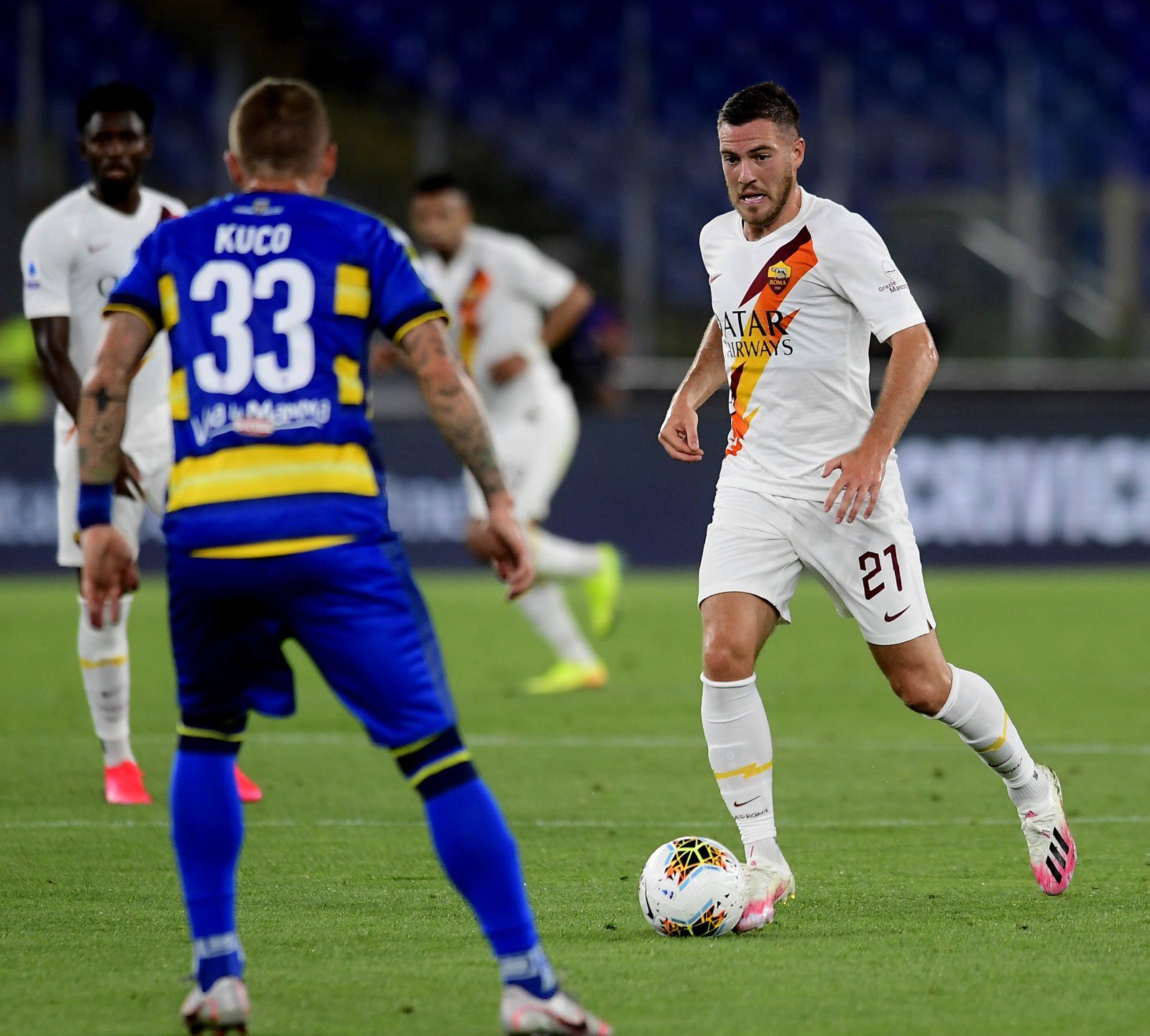 Match Details

Date: Sunday, July  11th ,2020
Venue: Mario Rigamonti Stadium
Kickoff: 12:45 AM (USA), 6:45PM (ENG), 7:45M (ITA)
TV Broadcast: Sky Italia, ESPN+