Score: A.S Roma 3 Bresica 0FT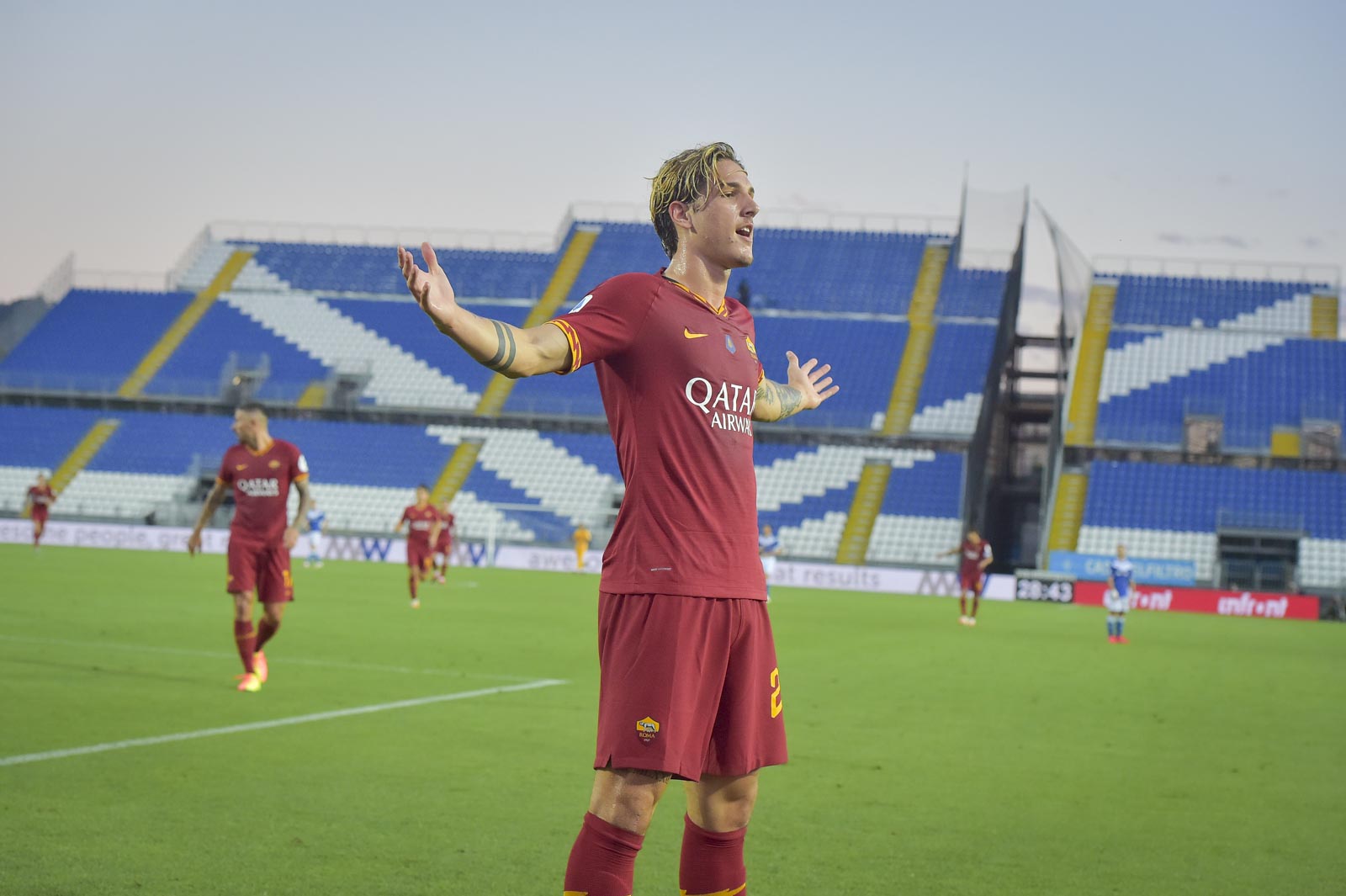 Following Roma ending their losing streak just three days ago against Parma Roma head out on the road to face relegation-threatened Brescia. Roma was looking to make it a season sweet after beating them at the Stadio Olimpico earlier this season in a relaxed and straightforward 3-0 victory. Roma, we're hoping for much of the same as their attempt to carry their momentum and confidence throughout the rest of the season after a tremendous display on Thursday. Roma's record against newly-promoted sides is the best in Italian football with a history of 21 wins no draws and no losses. There were a lot of reasons to be optimistic ahead of the match. Roma had control from the very beginning of the game and never really let it go. They dominated in possession and had control throughout. Even though there were opportunities for Brescia and some miscommunication from the backline which gave Brescia some chances to score it was pretty one-sided even in the first half. Despite being control and dominating the match, Roma could not put it together quite yet as it was goalless after 45 minutes. This didn't last very long Roma unleashed in the second half of this game and before not too long the game was out of their reach. Federico Fazio scored at the near post crossing the line although the goal Keepers' best efforts to keep it out to gave Roma a 1-0 lead. Roma doubled their advantage when Carlos Perez picked out a perfect path for Nikola Kalinic who doubled Roma's lead as Edin Dzeko backup scores. The excitement occurred late in the second half when Nicolo Zaniolo was brought on with a little over 20 minutes to go. Nicolo Zaniolo ruptured his ACL in January he announced the world that he's back with a goal off the bench as the Italian super-talent extended Roma's lead even further as Roma took a 3-0 lead and eventual win. Edin Dzeko came on for the last part of the game hitting the crossbar twice as Roma quite easily could have extended their lead even further. Roma picks up all three points once again as they start to create separation from AC Milan and Napoli another massive victory for the Romans as they continue to drag their momentum through the closing part of the season.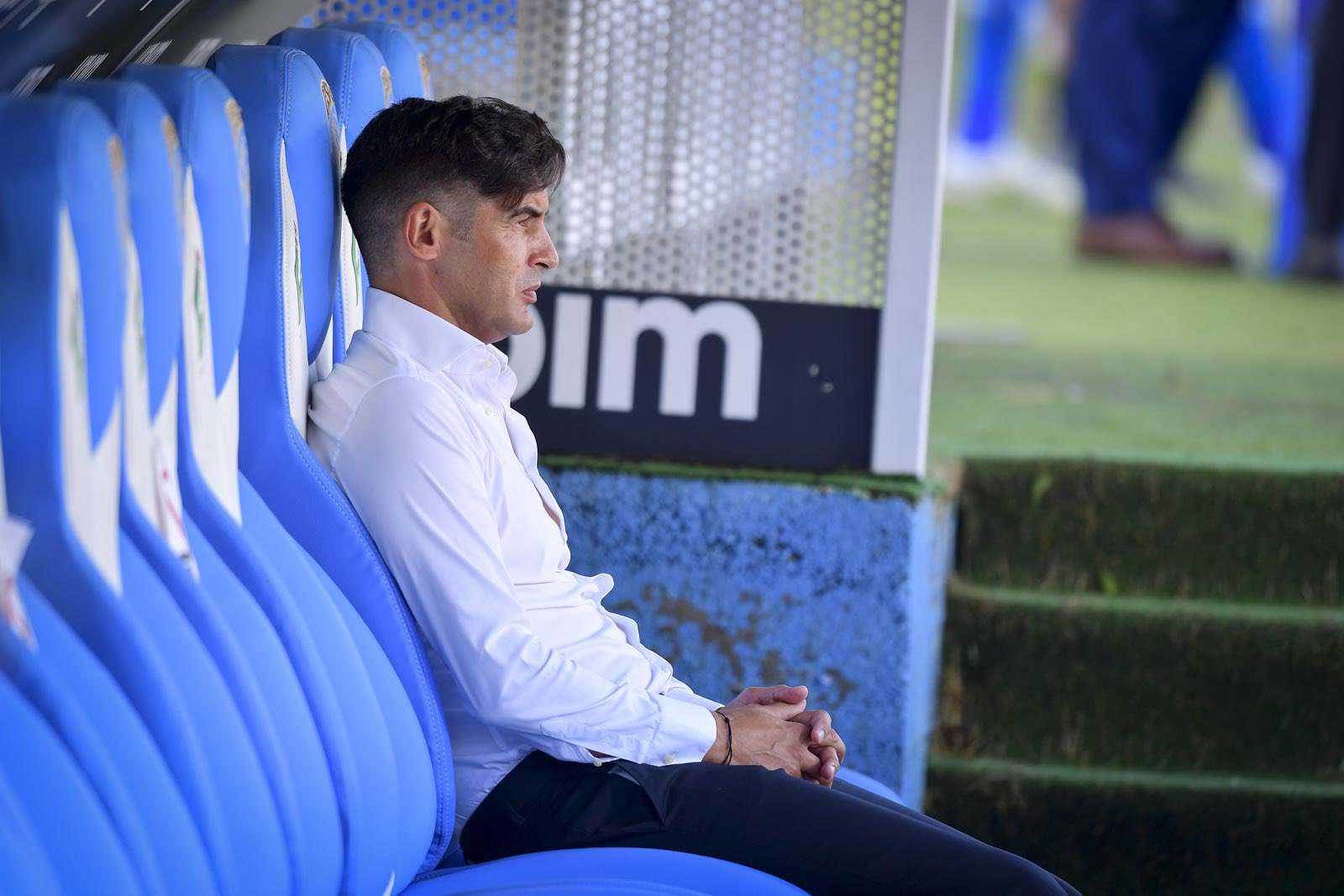 Paulo Fonseca once again operates his team out of the 3-4-2-1 formation a set up that has worked the last couple of games. In goal would be Antonio Mirante as Pau Lopez is rested for the big clash vs Verona. Roma would line up with a back three for the third consecutive game. At left-back would be Ibanez beside him in the centre back position would be Federico Fazio as Chris Smalling continues to recover from his injury. Then at right-back would be Gianluca Mancini. Alex Kolarov would line up as the left wing-back and then on the opposite side as the right wing-back would be Bruno Peres. In the defensive Midfield would be the pairing of Adamu Diawara and Jordan Veretout. In the attacking Midfield resting beneath the striker would be Carles Perez and Lorenzo Pellegrini. Then somewhat of a surprise upfront as the central striker would be Nikola kalinic. With options on the bench with Justin Kluivert, Leo Spinazzola, Nicolo Zaniolo and Edin Dzeko among them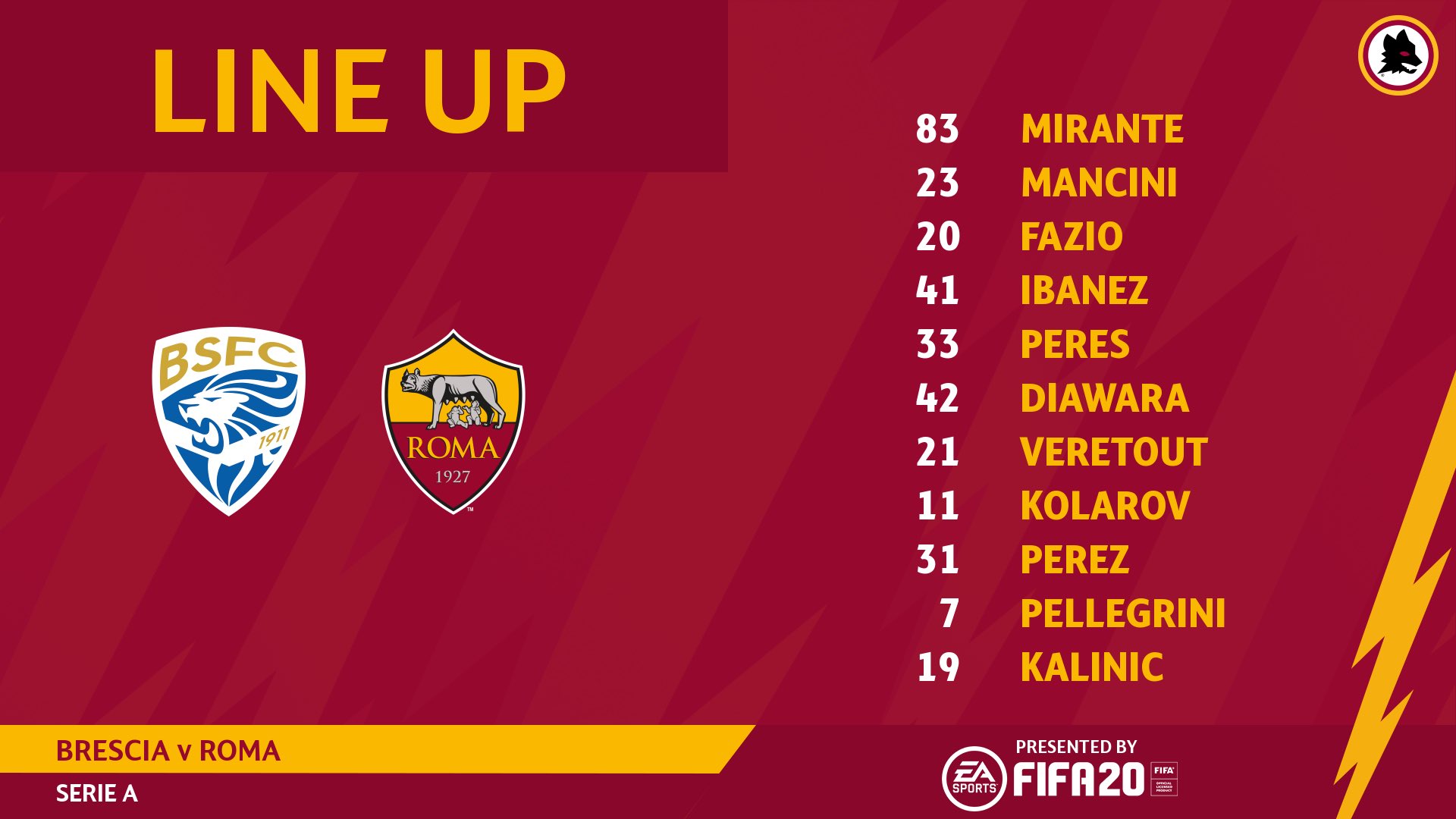 After preparations and predictions, the match was just about to get underway in Brescia. Roma, we're going to look to make it two wins in a row against them before the relegation-threatened side ultimately returns to Serie B. As you would expect Roma had control of the game and even though I don't think they dominated they were significantly the superior side however early in the game it was Brescia who threatened Roma first. ErnestoTtorregrossa missed from close range in the opening minutes of the match. Just a few minutes later, Roma replied with Jordan veretout as he tried to strike from a distance before ultimately being denied by the goalkeeper. Roma, at times, looked problematic defensively but only occasionally. Brescia had their chances; however, when Romaneeded defensive stops, they made It Ibanez and Mancini were especially impressive in that way. Just a few minutes later, Nikola kalinic mistimed header that came from a Bruno Perez cross. Moments like those are when edin Dzeko shows his importance. Had he played, Roma could have been in front. However, he did need the rest, so I understand why they made the change. Roma had a massive advantage in The Possession battle, and even though they didn't go forward in the same way they did over Against  Parma, they were creating the majority of the chances and had those opportunities to push themselves in front it just didn't happen yet. Just before the 20-minute Mark Ibanez attempted to put his head through a Pellegrini corner kick butt again, Roma's attempt was just wide. Shortly after, Brescia came forward and supplied A strike, but fortunately for Roma and Antonio, Mirante wasn't challenged as he made a routine save. Roma continued to press t felt like it was only a matter of time before they found that moment. Nikola Kalanic misfired from another header. Before Federico Fazio sent a perfect ball into Carles Perez. The young Spaniard's strike was just inches away. At the end of the first half, Kolarov was denied from a free-kick, and Diawara saw his ambitious strike from the nearly Miss after 45 minutes it was still goalless.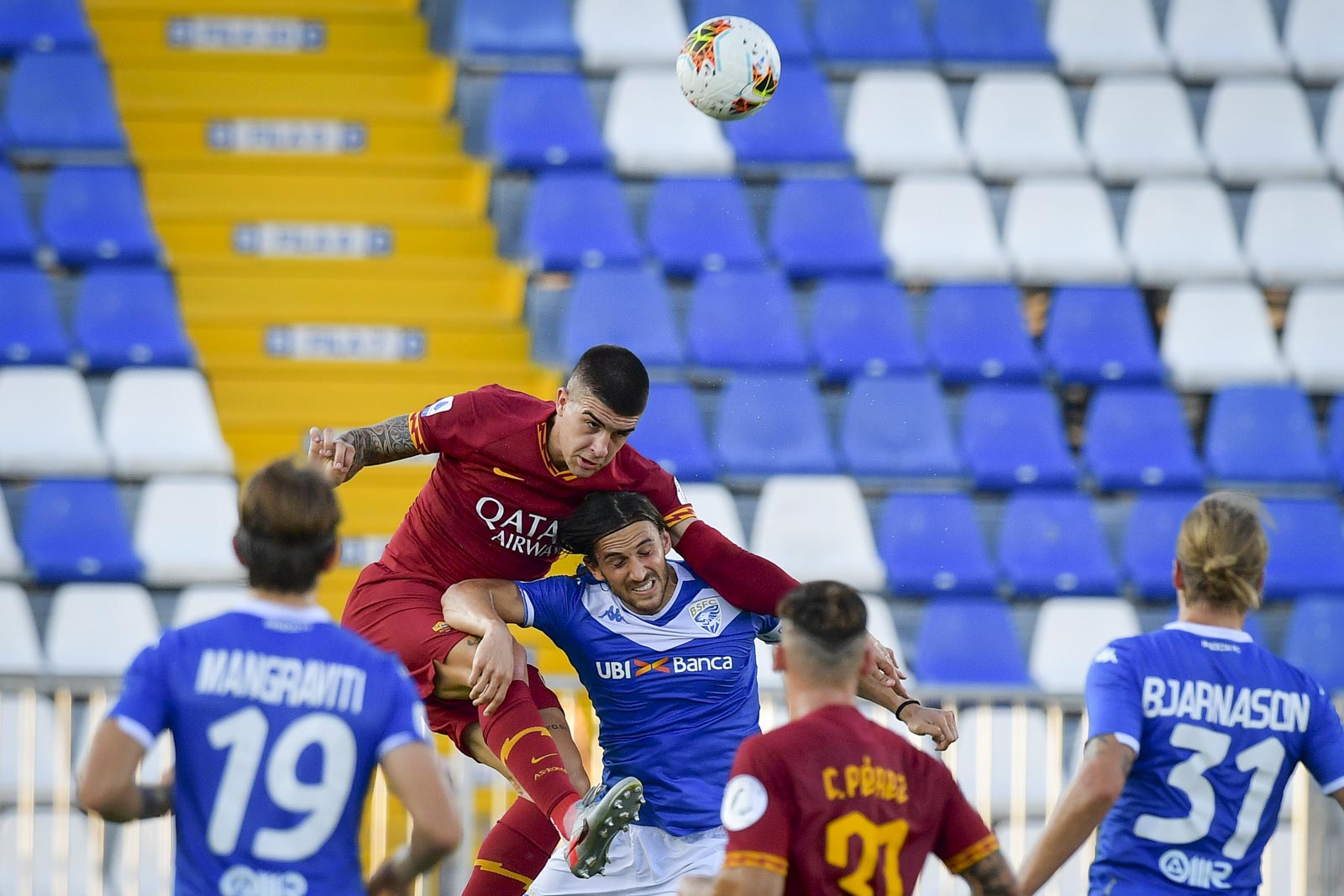 Roma and Bresia had a stalement after the first half but for how long?
It wasn't a poor first-half from Roma, but they just struggled to put goals in the back of the net. Roma would have to take a little time to figure out a better way to attack them. As far as Brescia, even though at times they looked dangerous going forward, they did not provide nearly enough. Roma was just easing into the game once the match opens up Roma would be able to take control. Roma did not have to wait very long to push themselves in front in the second half. In just the 48th minutes into the second half, Roma took the lead. Coming off of corner Federico Fazio dropped the ball into the bottom left corner near the right post. The goalkeeper tried to get a hand to it as it crossed the line. The video review was checked as the goalkeeper pushed the ball out at the last minute after further investigation the goal stood as Roma took a 1-0 lead.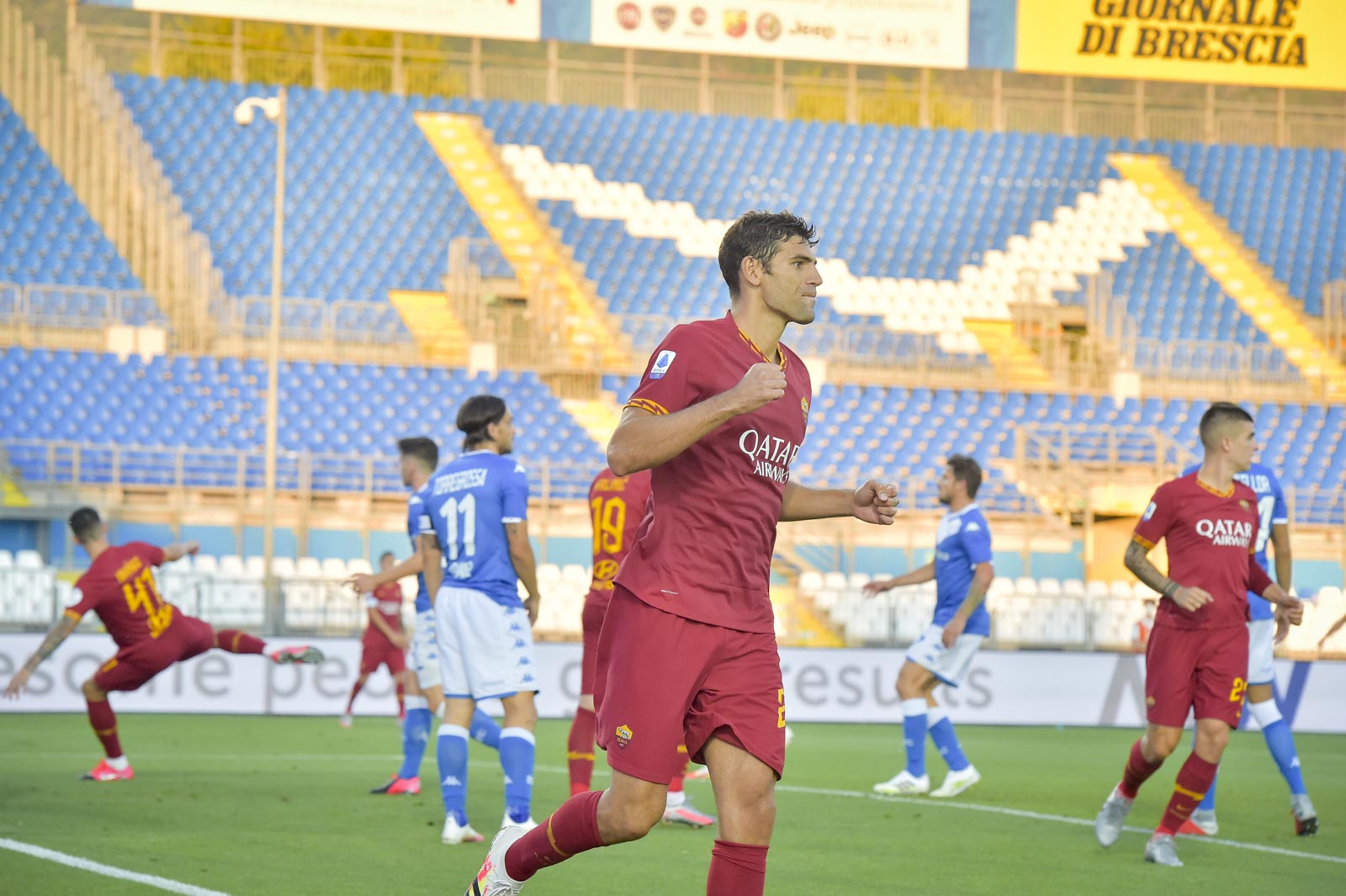 Federico Fazio opens the scoring for Roma early in the second half
Federico Fazio scores his first goal of the Season. Most of his goals typically have been through the air using his head, but nonetheless, it worked just the same. Once Roma scored the goal, they felt in control of a game. They dominated possession as they had been the entire match and only started to look even more dangerous going forward. They weren't necessarily hitting them on the counter, but they were getting into vulnerable areas very frequently. Before not too long, they were able to extend the lead even further. In the 62nd minute, Carles Perez provided a perfect ball inside to Nikola kalinic; the Croatian took a superb first touch as the goalkeeper fell to his feet before the striker manoeuvred around him sliding the ball into the back of the neck to give Romo a 2-0 lead.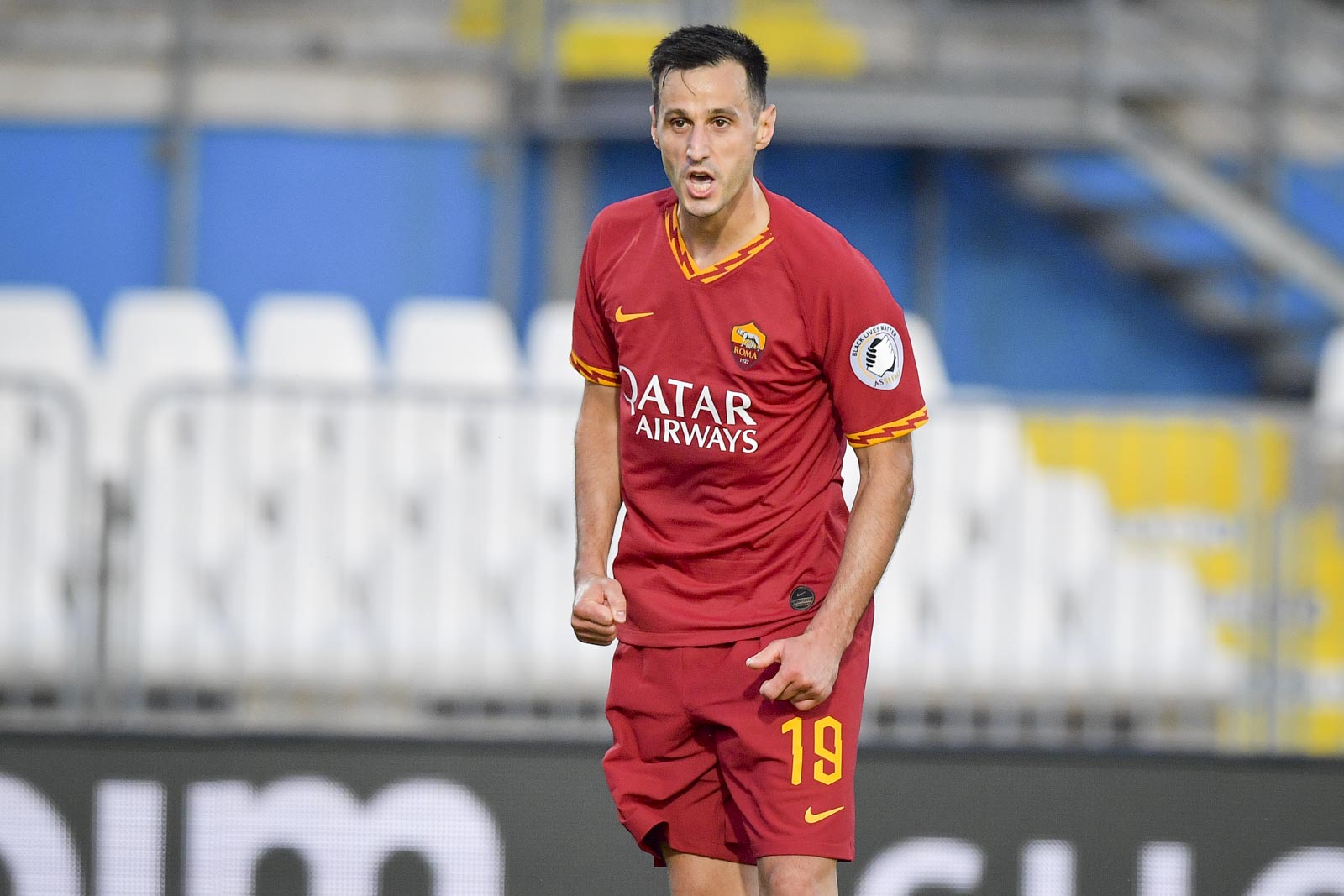 Kalinic adds a second has Roma start pulling away 
It would be his third goal of the season; only his fourth of this campaign his third goal of the season. He's been more bad than good, But he scored an important goal to create a little bit more separation. Roma would make three changes after the goal as Gonzalo Villar, Nicolo zaniolo, and Diego Perotti, entered the match replacing Lorenzo Pellegrini, Carles Perez, and Jordan veretout. This would give the recently recovered Nicolo zaniolo over 20 minutes to play. He certainly took advantage of the time that he was given. In the 74th minute, Diego Perotti sends a through ball into Nicolo zaniolo in the Box the Italian Scarlet cut inside before striking at the near post; it took a slight deflection by the keeper, but the ball ended up in the back of the net as Roma took a 3-0 lead. It would be Nicolo zaniolo first goal since his injuries and his sixth goal of the season. Had he not been hurt, it's tough to say how many goals he could have scored. He does not look injured to me anymore; he looked energized and enthusiastic on the ball. It turned out to be a very big second-half for Roma. Shortly after the goal, edin Dzeko enters the game for Nikola kalinic. Roma continues to have control as Brescia wasn't really in the game anymore. A little later, Leo Spinnazola would come in for Gianluca Mancini. With less than 10 minutes to go, Nicolo zaniolo set up edin Dzeko with a great pass into the box the Bosnian connected but hit the bar. Nicolo zaniolo was denied by The Keeper a few minutes later, and edin Dzeko hit the bar again in stoppage-time after going around the goalkeeper at a tight angle trying to slide the ball in the back of the net his shot cleared off the bar. In the closing moments and Antonio Mirante made a good save as it looked like Brescia that was going to get one back, They were denied as it would signal the end of the game. Roma shutouts relegation-threatened Brescia to earn a 3-0 victory away from home picking up another three points. With AC Milan and Napoli playing tomorrow, Roma has a chance to create separation, and they've done their job and trying to do that as Roma win again.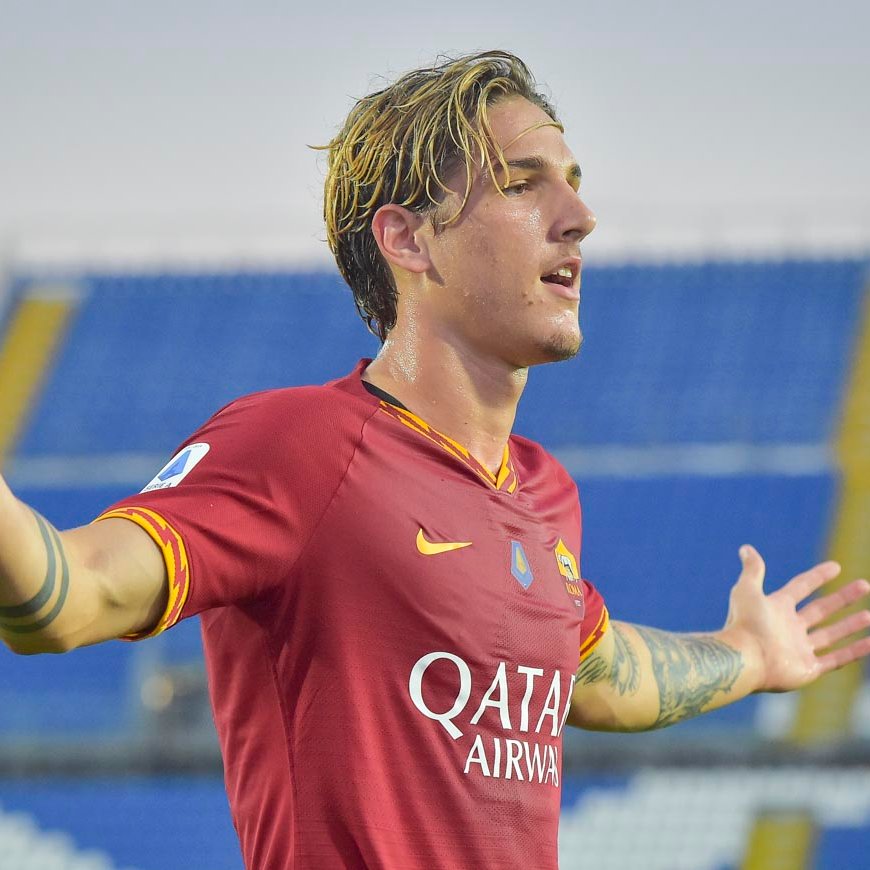 Nicolo Zaniolo adds a thrid scoring for the first time since his injury
Roma put together another collective performance as this team is starting to feed off the confidence of each other as they are beginning to play like a unified team. Since going to the back 3 Roma look like a much more different team than what we have seen at the start of the restart. They found a way to come together and play off each other in a positive way. This match may have had its difficulties at certain moments they didn't start the best way, but nonetheless, they continue to improve through each game. Despite all this, they picked up a massive three points with the only enrich their ambitions for Europa League football next season. Defensively and going forward in the attack are two things that most struggled lately it's night and day the way they have progressed. One of the most significant talking points from me Even though there was some miscommunication defensively when they came forward, and Roma needed to stop, they got it. Once the entire backline is more or less on the same page, I think we'll have a different result. Ibanez was sensation outside of a few Ariel balls missed. I thought he showed his value within the team. I think he will get considerably more starts as time goes on throughout the rest of the season. He's only been featured a few times so far this season, but when he has played for the most part, he has shown some qualities. He is comfortable on the ball and has relatively ethical decision making. Bruno Peres, also I thought did a tremendous job in creation I think he's earned himself some more game time as well. Even though at times he makes me nervous with the Ronaldo like dribbling, he has done an excellent job of spreading the ball out and getting service into the box for his teammates. The entire team played well together and once again in the defensive Midfield shined Jordan Veretout and Diawara did an excellent job of not only with the defensive responsibilities giving supply to the attack. For me, the man-of-the-match goes to the Diawara every time he had the ball, he looked calm and confident and got the ball into the right spaces. I believe he will be one of the best defensive midfielders in Italian football by next season you can see with his progression when he's healthy he has been as good as anyone on this team. The entire group as a collective came together and picked up another three points. It may not have been against their most significant challenges, but you can only play what's in front of you, and this result has positioned themselves well to make THe Europa League. They did this without Chris Smalling, edin Dzeko and Mkhitaryan. However, the big headline tonight goes to Nicolo zaniolo Italy's most talented Prospect returned from his ACL tear in January came off the bench tonight and scored a sensational goal. It's unclear whether or not he will be starting games over the next couple of weeks. Still, he doesn't look injured to me at all he looks energetic and very comfortable with the ball and really has that creative element that energizes the team. His creativity within the team has only enhanced itself and Roma going forward tonight at once again looked dangerous. It wasn't necessarily in the counter-attack, but they found ways to be effective. Roma host Hellas Verona Italy's surprise package In Midweek another win and another three points against a team will only set them up nicely for Inter Milan match that is getting closer and closer. Another positive performance from Paulo Fonseca and the Romans they still are a lot to do and things to improve on but they have their confidence back, and that will only push them forward.
MAN OF THE MATCH: Adamu Diawara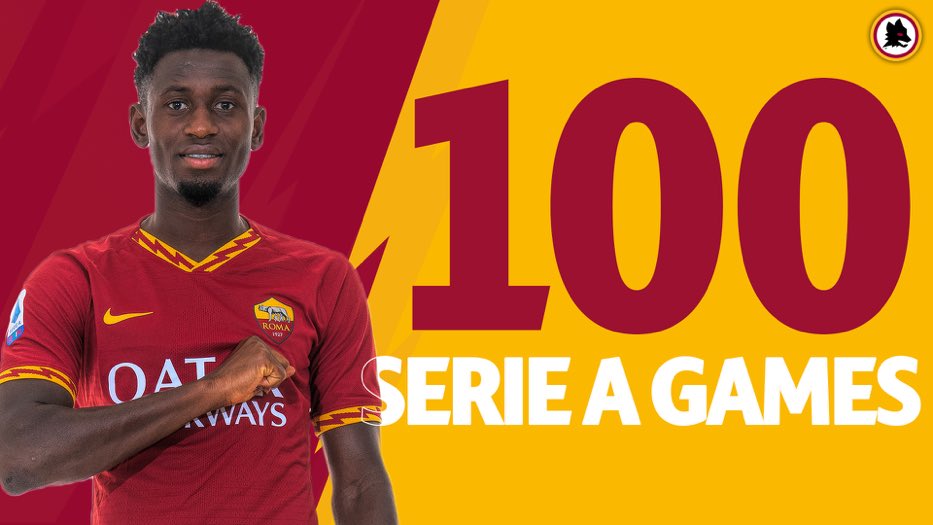 Top Of Table
1.Juvnetus 24-4-4 76Pts
2.Lazio 21-5-6 68Pts
3.Atalanta 19-7-5 65Pts
4.Inter Milan 19-7-4 63Pts
5.Roma 15-6-10 52Pts
Bottom of Table
16.Udinesse 8-8-14 32Pts
17.Lecce 7-7-17 28Pts
18. Genoa 6-7-17 25Pts
19. Brescia 5-6-21 21Pts
20.SPAL 5-4-21 19Pts