Coming into the game, Roma continues to take their momentum throughout the rest of the season. Since changing the formation, Paulo Fonseca's side has won three of their last four games. Including Hellas Verona and Parma, two teams that have displayed excellent quality. Roma prepares this Sunday for their biggest match of the season. Inter Milan vs. Roma at the Stadio Olimpico. Regardless of the point in the season, it's always a big match that has its moments. Last season was one of Rome's worst campaigns in many years, while Inter Milan made the Champions League yet again. Despite this, they split the season series. Roma has an opportunity the win the series against Inter Milan with a victory. Since the restart, Inter Milan has struggled, and they're only victories have come against teams in or near the relegation Zone meanwhile Roma has some quality wins across the board. Both sides had momentum, but Roma, I believe, go into this game as slight favorites. During the first meeting between these two teams, it was a goalless draw at the San Siro when Chris Smalling did on the job on romelu Lukaku. Antonio Conte has a distracting side while Roma is fighting off the pressure from AC Milan. Roma will get an automatic Europa League qualification as long as they stay in front of them, but at the same time, they also want to maintain their position in the table. This match is going to test both games mentally and physically. Especially with romelu Lukaku and Nicolo Barella coming back as well as the return of Chris Smalling to the Roma lineup. Roma are operating on fumes playing with an unbelievable level of confidence since the back three has been performed; they are a different team. In contrast, Inter Milan has struggled to adapt since the restart this plays into Roma's benefit. Will Roma pick up the points? Or will Inter Milan get back on the right track? We will find all that and more when Inter Milan and make the trip to the Stadio Olimpico on Sunday whatever happens happens what should be a climactic match between two Italian football heavyweights.
A.S Roma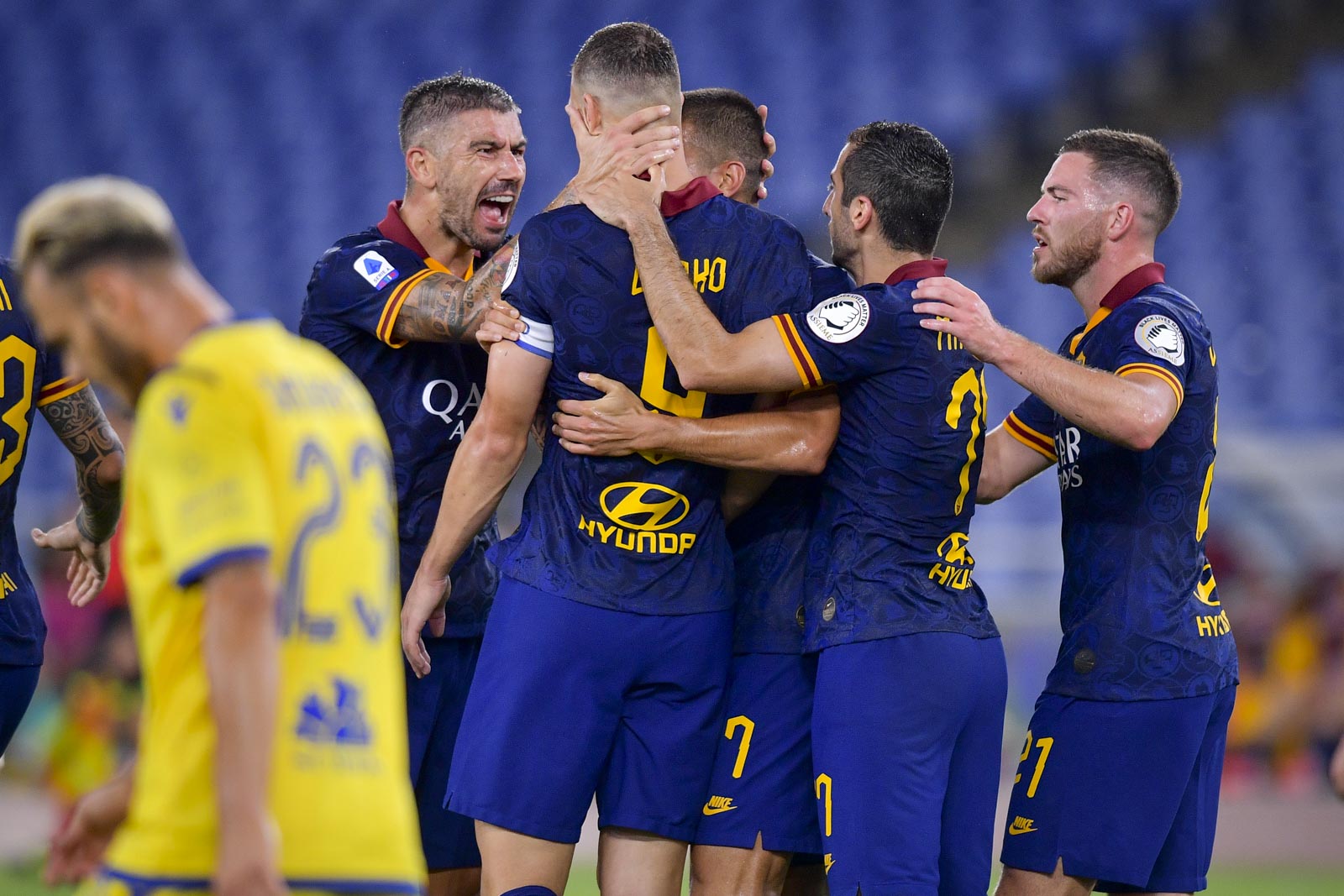 Since Paulo Fonseca went to the 3-4-2-1 formation, Roma has played at a much higher level, and this is a team that is riding their momentum. This is the biggest match of the season; there might be a few changes when it comes to the lineup, but more or less Roma needs to stick with the team that has given them success. In goal should be the Spaniard Pau Lopez. In the back 3 at left-back is likely to be Rodger Ibanez returning from injury at center-back should be Chris Smalling then at right-back is expected to be Gianluca Mancini. In at left wingback should be Leo spinazzola and later on the other side as the right wingback Bruno Pere. In the defensive Midfield, we should see the usual pairing of Jordan veretout and Diawara. Then upfront in the attacking Midfield should be the pair of Lorenzo Pellegrini and Mkhitaryan. Then up front, as Roma Central Striker should it be the Bosnian edin Dzeko.  The key player for Roma here is Rodger Ibanez; if he can make the type of impact against an Inter Milan attack as he has the last couple of games, Roma will have a great chance to win it.
Inter Milan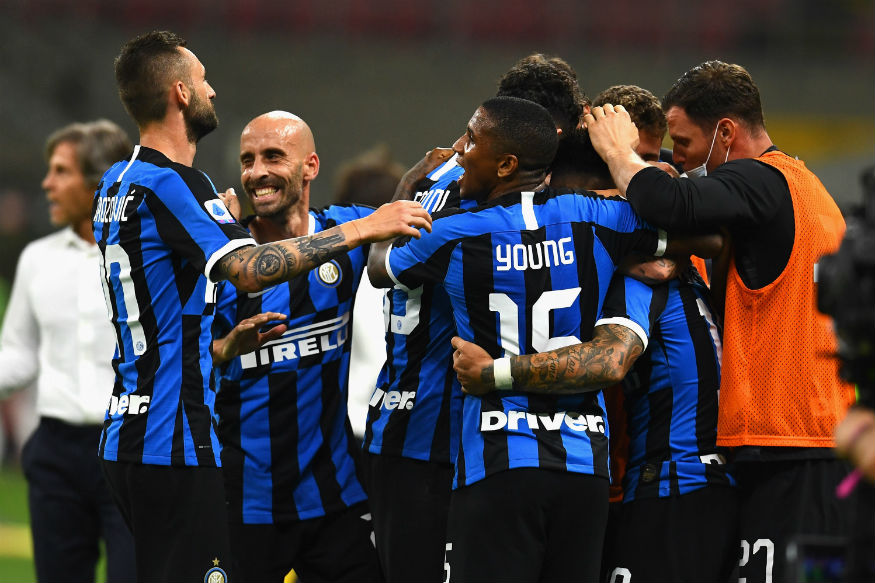 Antonio Conte is likely going to set his team out of the 3-4-1-2 formation. Despite the circumstances, Antonio Conte has been reluctant to change things tactically, so it's hard for me to imagine that he will make any changes to the formation. Antonio Conte just doesn't do that. In goal The Inter Milan Captain Samir handanovic. The back three should consist of Alexandro bastoni, Stefan de vrij, and Milan skriniar. Inter Milan will also have other options, so there might be some rotation when it comes to this, but that's the likely setup we will see. Nicolo Barella has recovered from his injury but is not at 100%, so he likely will start this game on the bench. So with that being said in the defensive Midfield, we should see gagliardini and Marcelo brozovic with candreva and Ahsley young acting as the wingbacks in the setup with Birgagi being shipped to the bench. In Central Midfield, apparently, according to reports, Christian Eriksen will not start this game, and Valero will take his place in the starting XI. Then up front, we should see Romelu Lukauku despite how well  Alexis Sanchez has played. He will be alongside Latarro Martinez. Romelu, The key player for Inter Milan, will be Stefan de vrij; he's in fine form and needs to keep it going if they want to get a good result against Roma.
Bottom Line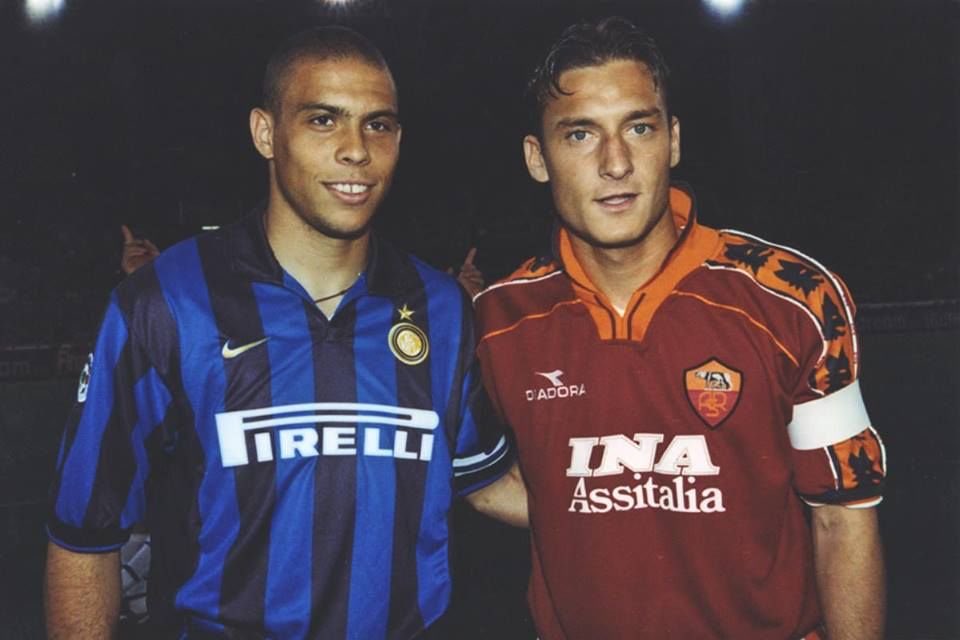 We should certainly expect a bloodbath at the Stadio Olimpico on Sunday night. Inter Milan and Roma both need points for very different reasons. Roma's entire ambition right now is to Keep Pace in the Europa League race for inter would like to try to close the gap and at least finish in the top three. Inter Milan vs. Roma is one of the nastiest rivalries in Italian football. Outside the main Derbies, there's a certain animosity about it. You can make any argument you want to maybe Inter Milan hates Juve or Milan Milan; maybe Roma hates Lazio more, but this is still a nasty match between two teams historically that have a certain level of disdain for one another. There's no need for motivation because it's just always there. Both teams are coming into this game with momentum; however, Roma's momentum is far superior. Inter Milan have not been great since the restart and has significantly struggled over the last couple of games. Their big victories have come against SPAL and Brescia. Two teams that will without question be relegated this season. Player for player Inter Milan might have the better team. I'm certainly not going to argue against that. In the current form, Roma does have the advantage. Inter Milan struggled with Parma and Hellas Verona. Roma has had more quality wins, having beaten both those teams recently. The other thing that goes against Inter is the lack of rest. Roma is operating on an extra day, meaning Milan could display a certain level of tiredness. On top of all that, they have to come to the Stadio Olimpico. Chris Smalling is back for Roma what could potentially be a huge problem for Inter Milan, given the fact he made things really difficult. Meanwhile, Nicolo Barella and Romelu Lukaku are likely to return to the lineup after injury even though neither player is at 100%, which is a catastrophic risk potentially that Antonio Conte feels the need to make. It was a goalless draw at the San Siro early in the season. Roma has the momentum and has somewhat of a certain level of optimism about going into this game, maybe not expecting to win but certainly feel good about the potential of taking all three points. Since Roma has gone to the back three, they have been a completely different team. Paulo Fonseca has proven he can adjust in certain situations something Antonio Conte will not do under any circumstances; this really damages his credentials as a world-class coach. Nicolo zaniolo will not play this game, but nonetheless, the backline could have a lot to deal with Mkhitaryan Lorenzo Pellegrini and Edin Dzeko get on the attack as they are fueled through the defensive Midfield all the way to the backline and come forward. If Roma can high press and hit on the counter, Inter Milan will have a hard time dealing with that. Stefan de vrij is a world-class center-back one of the best center backs in Italian football. He can create issues given how strong he is defensive while Milan skriniar, who was not in good form, and Alexandro Bastoni is Young and inexperienced may have their limitations. Especially the way Roma can attack out of their new setup, it can be really dangerous. We have noticed in the last couple of games Roma's backline can make stops in big moments Rodger Ibanez, who may not be as highly rated as bastoni. Still, he is a much stronger defensively, so when romelu Lukaku and Martinez Come forward, they will have a problem. Not only that, but Chris Smalling is also back as well as Gianluca Mancini has been great when it comes to clearing the ball out. There's really only one way to put this Roma have the momentum and should pick up all three points despite the difference in quality especially given the fact that Antonio Conte is taking out an inform Alexis Sanchez as well as Christian Eriksen and biraghi. This could be slightly problematic. This gives Roma a massive Advantage because both Christian Eriksen and Nicolo Barella are not at 100%. Still, equally, they won't have a weapon like Nicolo zaniolo to come off the bench. All the momentum is riding with Rome, which means they must be mistake-free. Roma, I believe, should be the favorites given their form over the last couple of games against high-quality opponents; however, Inter Milan has Lukaku. If he isn't showing any signs of injury and is at his best, it could create a major problem, it's tough to say what will happen. Inter Milan isn't playing at their best, and Martinez may not be totally focused, so if it's really true that he is starting Lukaku, who's not 100% with an unfocused Martinez, they won't provide the threat they had early in the season. That's not to mention the fact that Roma has been great in the build-up and going forward as well as a much-improved defensively. If Inter wins this game or get points, it will be off strictly Talent Roma is riding into this game with an unbelievable level of confidence that Inter Milan just don't have right now. I can't predict the future, but Roma will get at least a point, and based on the way they are playing three points certainly isn't out of the question, we'll find out soon enough.
Roma's Projected starting XI 3-4-2-1
GK: Pau Lopez
DEF: Ibanez, Chris Smalling, Gianluca Mancini
Wingbacks: Bruno Peres, Leo Spinazolla
DEF MID: Jordan Veretout, Adamu Diawara
ATT MID: Henrikh Mkhitaryan , Lorenzo Pellegrini
Striker: Edin Dzeko
Manager: Paulo Foncesca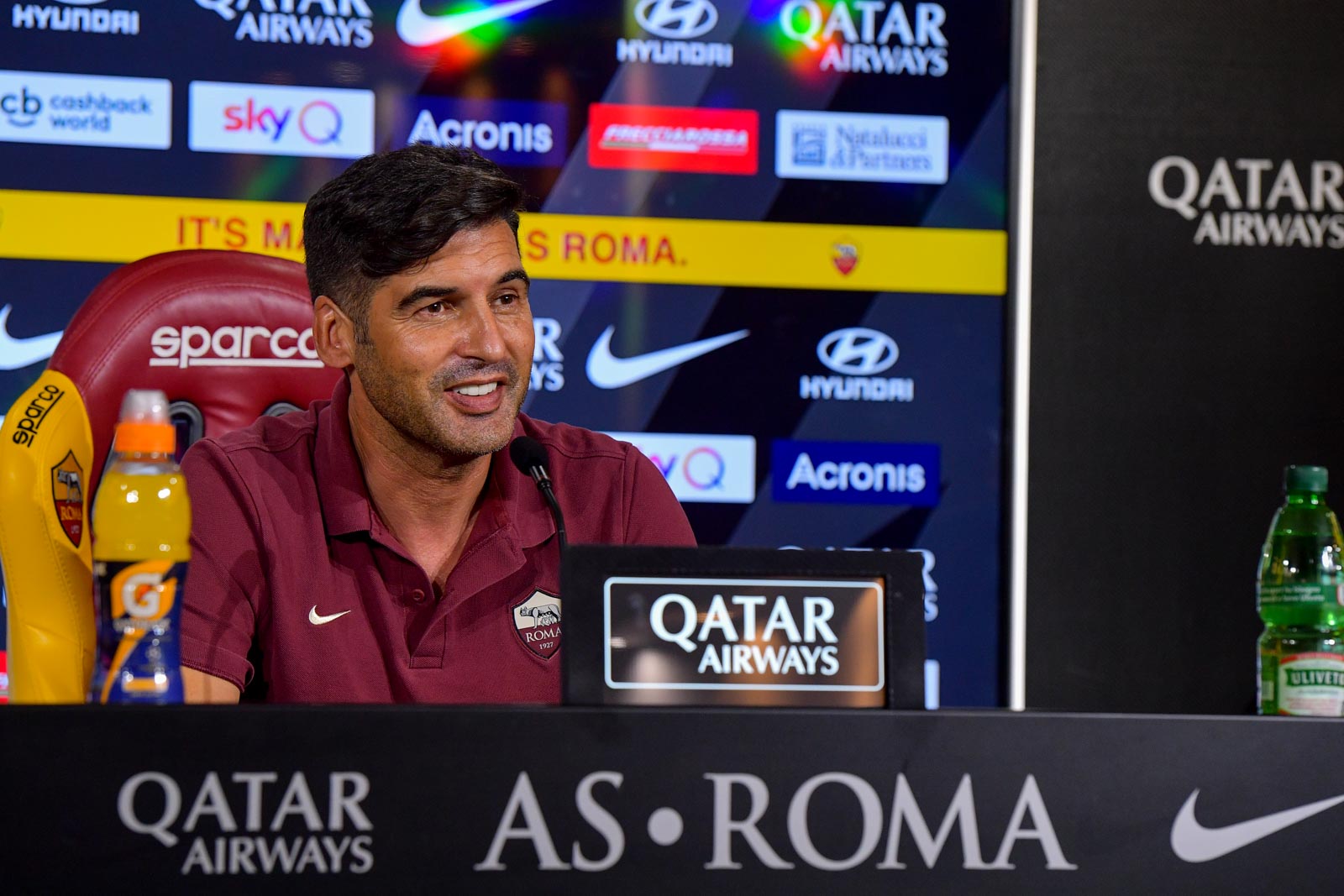 Inter's Projected starting XI 3-4-1-2
GK: Samir Handonvic 
DEF: Bastoni, Stefan de vrij , Milan Skrianiar 
Wingbacks: Ashley Young, Candreva
DEF MID: Gagladrini, Brozovic 
ATT MID: Valero
Strikers: Martinez, Lukaku
Manager: Antonio Conte 
Players to Watch
Stefan de Vrij
Roger Ibanez 
Match Details 
Date: Sunday, July 19th, 2020 
Venue:Stadio Olompico 
Kickoff: 2:45AM (USA) 8:45PM (ENG), 9:45PM (ITA)
TV Broadcast: Sky Italia, ESPN+