Roma is coming into this game after a dramatic 2-2 draw against Inter Milan at the Stadio Olimpico. This Point ended their winning streak but still remain unbeaten since the Napoli match. It was a game in which Roma was without question should have come victorious they outplayed Inter Milan in every aspect. It was a really together performance; they should build on the momentum even though they didn't get the points that they deserved. This week they head out on the road to SPAL to try to keep in front of the Europa League race as they have a two-point separation from AC Milan and Napoli. This is a excellent match for Roma to get back in the winning ways. Spal is at the bottom of the table; they have little to no hope for survival, and they will be relegated in all likelihood. In the reverse fixture, it was a 3-1 victory for Roma at the Stadio Olimpico. It's highly unlikely there will be a different result this time around. Roma is significantly the stronger team and will go into this match as massive favorites. With only just a couple games left this season, both of these teams need points for very different reasons. Will Roma do the business against a spal team that's trying to hang on for dear life, or will a SPAL find a way to pull off a miracle. We will find all that and more when Roma travels to spal to take on the relegation-threatened side. Whatever happens, happens but most likely, we will see Rome picking up all three points.
A.S Roma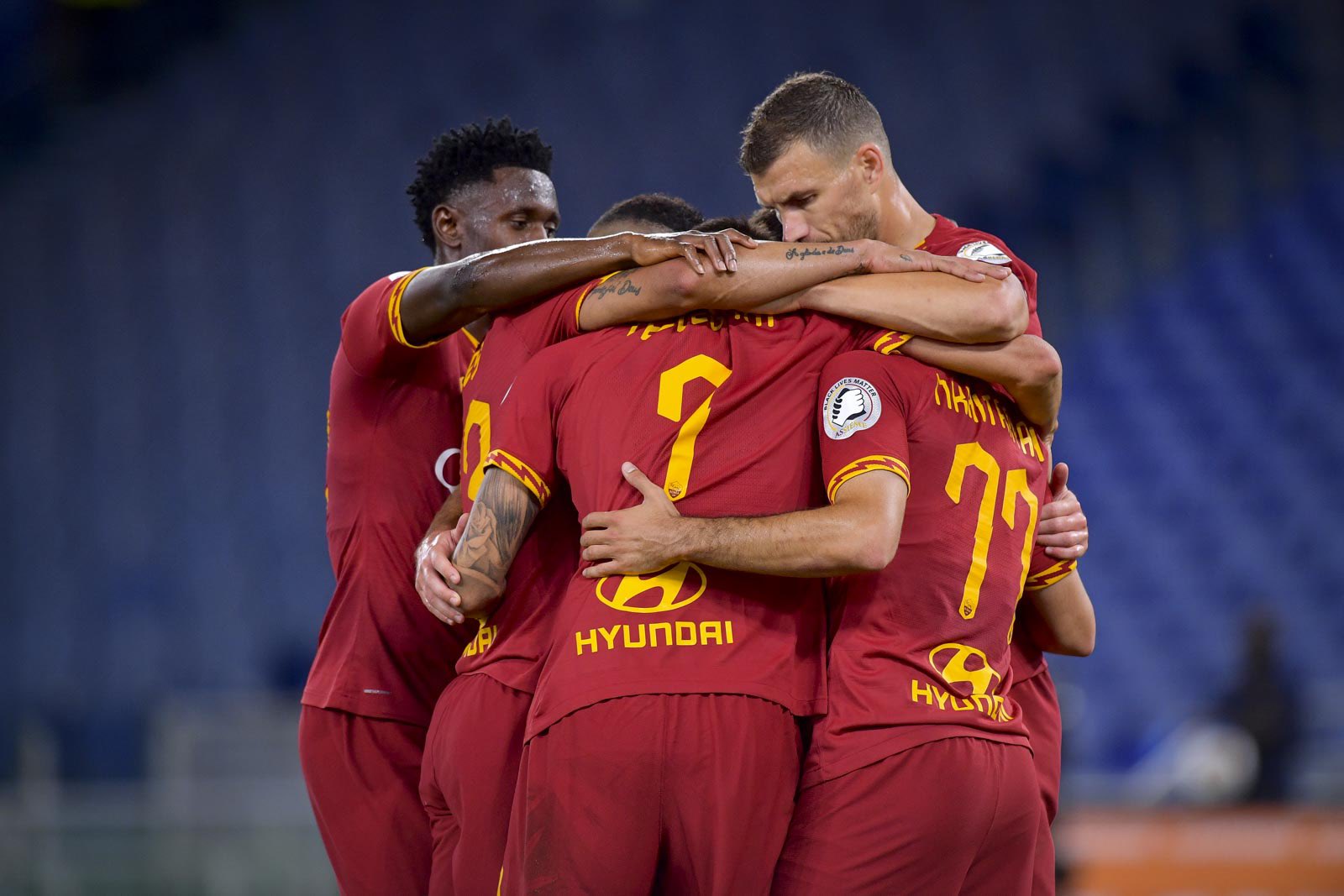 Paulo Fonseca will set his team out of the 3-4-2-1 once again. The team is just playing at a much higher level before the change in which they operated out of the 4-2-3-1. The back three has been much more effective, especially over the last couple of games. In goal as always, we should expect to see the Spaniard Pau Lopez. The back three is likely to be very similar. It is possible that Chris Smalling can return to the lineup, but I would have him come off the bench on Wednesday. The reason being Roma does not have a tough opponent then over the weekend Roma will play Florentina even though they have been a huge disappointment this season they have some talented players so maybe saving Chris Smalling for that one makes more sense. At left-back, we should see Alex Kolarov beside him in at center-back the rising star Rodger Ibanez is expected to continue to start games. Then beside him should be Gianluca Mancini. There's a chance Chris Smalling starts, but I kind of doubt it. Upfront in front of the defense as the wing-backs, I expect to see Alex Kolarov being pushed up a little further and Leo Spinazola as well. Bruno Peres is an option to start also, but we'll just have to see. In the match against Inter Milan. Diawara picked up a minor injury. I assume he's going to be okay, but for this match in particular, I see him coming off the bench because of his injury history this season. Instead, we should see Jordan veretout play alongside Gonzalo Villar Bryan cristante is also an option to start if Diawara is rested. Still, I think Gonzalo Villar just offers more at the moment. Upfront in the attacking Midfield should be Lorenzo Pellegrini alongside Carles Perez. Mkhitaryan has a great chance to start as well, but just like with Chris Smalling, maybe giving him a game off will have him ready for the match against Florentina on Sunday. Then upfront as the central Striker, we should see Edin Dzeko. There is a slight possibility he will be given rest as well, but in all likelihood, he will start; if not, it will likely be Nikola kalinic. Then as always on the bench, Roma will have some options with Mkhitaryan, Chris Smalling, Bryan cristante, Diawara, among others.
SPAL
Spal operates out of the 4-3-2-1 formation could this change ahead of this match it's possible because this is a team that is struggling for points and they have not won a game in quite a long time, so there are always possibilities of changing the formation. However, since they haven't changed their formation in weeks I expect them to stick with what they've got. In goal is expected to be Wolfie the backline is made up of Dos Santos, vicari, movich and Cionek. In the defensive Midfield, they are made up of munguia, Missiroli and kartik. Playing underneath the center forward is Jankovic, Daloti. Then as always, upfront should be Andrea Petagna. He is their biggest threat everything that happens in this game will rely on his shoulders he is essentially the only dangerous player on the team and whether he has a good game will depend on what the result looks like at the end.
Bottom Line 
Over the last couple of games, Roma have had to deal with some really tough opponents. Parma, Hellas Verona, and Inter Milan have managed to pick up points and all of these games. They probably should have won all three of them; however, circumstances allowed Roma to pick up 1 point against Inter Milan over the weekend. The point is they have been playing exceptional football against some really strong teams. Roma travels to spal on Wednesday a match that should give them little to no trouble whatsoever. They are buried in the relegation zone with almost no chance to survive it. They are one of the weakest teams in the entire league with very little quality throughout it. Even though they have managed to stay in the top-flight for the last couple of years, they will be relegated at the end of the season. They provide very little going forward in the attack defensively; they are atrocious, and there are not very many components of this team that should give Roma any kind of problems. Meanwhile, Roma is in fantastic form playing excellent football. Since changing to the back 3, Roma has only lost one game over this stretch. Regardless of what the lineup looks like, they will have more than enough weapons to really hurts SPAL in multiple ways. Quite honestly, Roma should wipe the floor with them; they are a different level of class in regards to the opposition. They are connecting on all cylinders at the moment. Everyone on this Roma team seems to be more or less on the same page. The team has not struggled in a couple of weeks and seems to be really clicking with one another. Changing to the back 3 really has helped them take it up a notch. Against some really strong teams, they put in a really spectacular performance. The big Point here is spal is out of their depth. They're not playing well, and Roma is likely to annihilate them. This is a big reason why I think potentially some players could be rested; Roma will have no issue at all getting three points. Roma should go unbeaten throughout the rest of the season. Only a game against Juventus at the end of the year is a spot where they could potentially drop points up until then they have a more or less easy road to the end of the season. It's essential that I would not underestimate them, but nonetheless, they have too much quality not to make this look rather simple. If edin Dzeko does play, I see a big game coming from him coming off his two-assist performance against Inter Milan and his a goal in the previous match I think he will be licking his lips in the possibility of taking advantage of a horrid defense.

One thing that Roma does need to work on though primarily in a game like this in which they are likely to pick up the points, is finishing in front of goal. In the last couple of games, that has been something they have struggled with. Really trying to work on it having a Killer Instinct in the final third and improvement in their clinical finishing. In bigger games against bigger teams, it will come in handy more in a game like this. This is why this is the best chance for Roma to try to fix some of the issues.

SPAL has only one hope, Andrea petagna. I think he's a reliable Striker who can provide enough goals for a relegation side or a team in mid-table if he's at his best maybe just maybe spal managed to make this closer then it should be. Unlike the other teams in threat of relegation they don't have a superstar; they don't have a Sandro tonali. Even if he is at his best, it's just not enough. However, he needs to play at that level to even give them a chance. I don't see that making much of a difference three points or more less collected, they must take the game seriously, but they have too much quality in this side to drop points against a team like this. Points are essential at this point in the season. Paulo Fonseca's side understands what they have to do; they will get the job done.
Roma Manager: Paulo Fonseca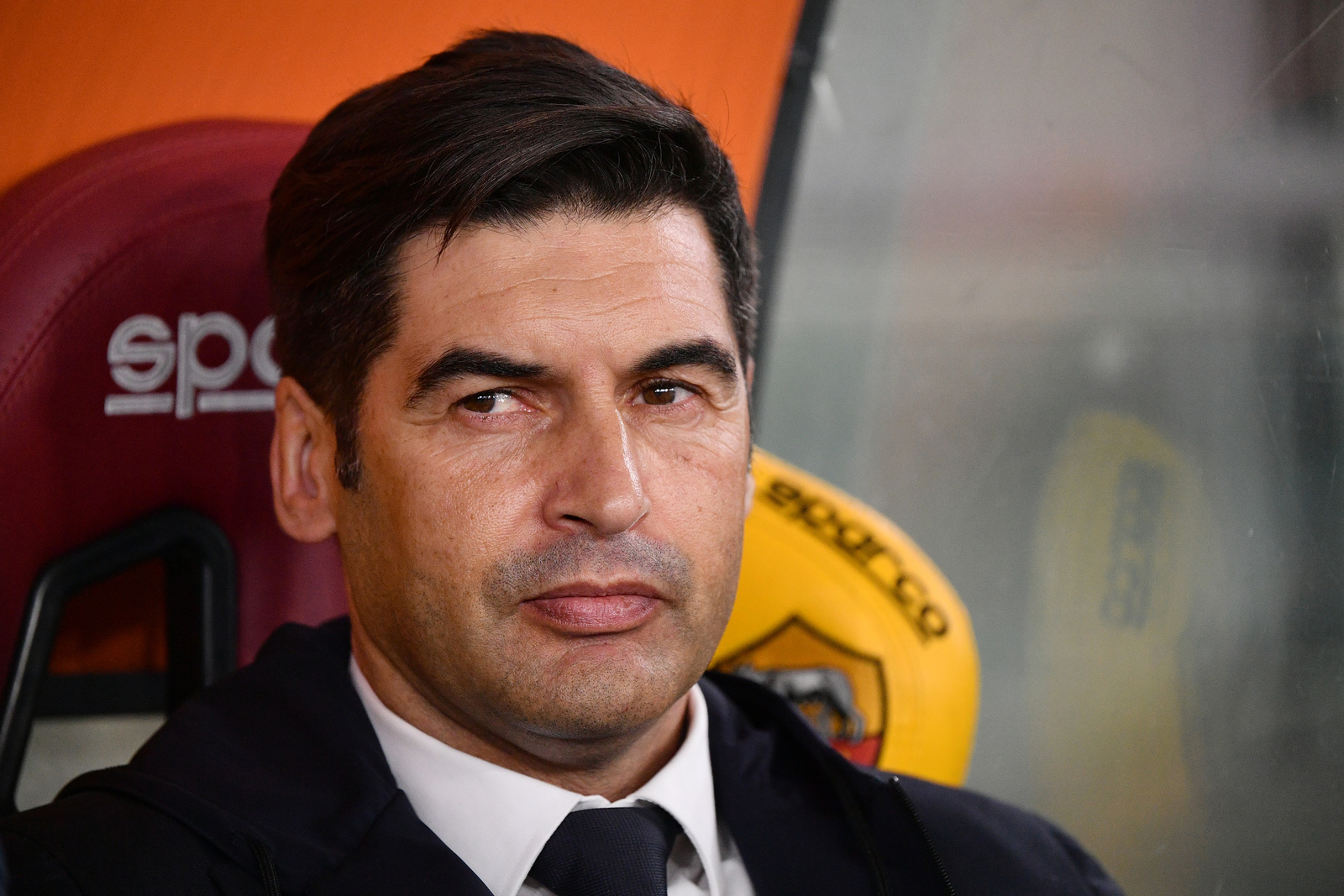 Roma's Projected starting XI 3-4-2-1
GK: Pau Lopez
DEF: Ibanez, Chris Smalling, Gianluca Mancini
Wingbacks: Alex Kolarv, Leo Spinazolla
DEF MID: Jordan Veretout, Gonzolo Villar
ATT MID: Carles Perez , Lorenzo Pellegrini
Striker: Edin Dzeko
SPAL Manager: Luigi Di Biagio
SPAL Projected Starting XI 4-3-2-1
GK: Wolfie
DEF: Dos Santos,Vicari,Movich,Cionek
DEF MID: Munguia, Missiroli,Kartik
ATT MID: Jankovic,Daloti
ST: Andrea Petagna
Roma's Edin Dzeko 
SPAL's Andrea Petagna
Match Details 
Date: Sunday, July 21st, 2020 
Venue: Paolo Mazza 
Kickoff: 2:45AM (USA) 8:45PM (ENG), 9:45PM (ITA)
TV Broadcast: Sky Italia, ESPN+