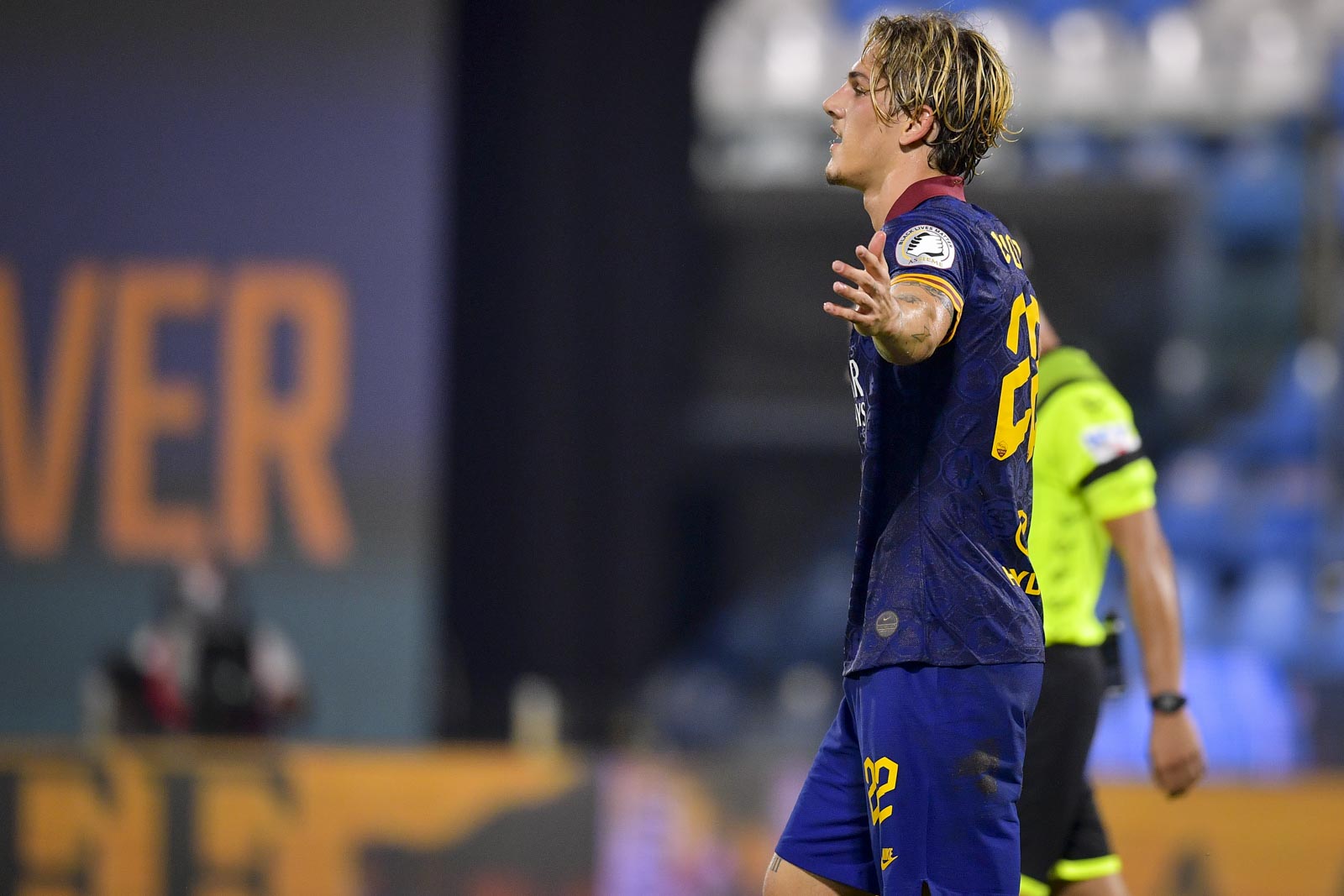 Since the change in the formation, Paulo Fonseca has got his Roma team in their best form of the Season. They have won at three of their last four matches and probably should have won the game against Inter Milan, where they were the better team throughout the 90 minutes, and it wasn't even close. Nine times out of 10, Roma win that game. Nonetheless, they had to move past it and on to other things. Roma traveled to spall for their second match of the Season. SPAL had already been relegated this season and is only playing for pride. There wasn't a lot of fight left in them. However, as Roma are in a Europa League Chase with AC Milan, they must pick up all three points. In their earlier meeting, this Season Roma won 3-1 at the Stadio Olimpico last night it was a blood bath as they wiped the floor with them. Roma saw an offensive explosion, especially in the second half, but throughout. Rome rested four different starters. However, the absentees it did not matter; none of them played A minute in this game because it was not necessary. Early in the game, Nikola kalinic and got to a rebound off a Lorenzo Pellegrini strike, the Croatian Striker, who was starting in the place of edin Dzeko converted as Roma took a 1-0 lead. Roma's defense was not significant in the first half, and Pau Lopez made Roma Scare at many points. A diving header got the relegated side of back into the game. However, Late in the second-half, Carles Perez finally had his moment in Serie A. The attacking midfielder muscled himself through the defense into the box before striking the ball as his strike ripped through the side of the net giving Roma a 2-1 lead right before halftime. In the second half, Roma took their anger out on spal it got ugly as Roma scored Four goals in the second half hanging six on spal their highest-scoring game in years. Early in the second half, Kolarov struck from a distance burying his strike in the back of the net to give Roma the 3-1 lead. Roma continues to dominate with spal, only having limited chances as Roma defensively looks much better in the second half. Still, with that being said, Chris Smalling made two goal-line saves in the second half, so despite the domination, they even found some difficulties defensively. Bruno Peres inflicted more pain on the team that is already relegated. He scored his first two goals of the Season scoring twice in the second half earning himself a brace. As Roma ran out to a 5-1 lead in the closing moments of a game, Nicolo zaniolo showed precisely why he is the best youngster in the world not named Killian mbappe. He took the ball from the center of the sealed drove it past defenders who were trying to get the ball off them he surveyed around them cut into the box went around Defender again took his time before sliding the strike into the back of the net to make it six goals for Roma. Following the goal, the referee blew the whistle, and it ended an annihilation. Roma comes back after a disappointing dropped points. Roma wins 6-1 away from home. A truly dominating performance from Paulo Fonseca's men as Roma thrash spal.
Carles Perez Will Make us Forget about Justin Kluivert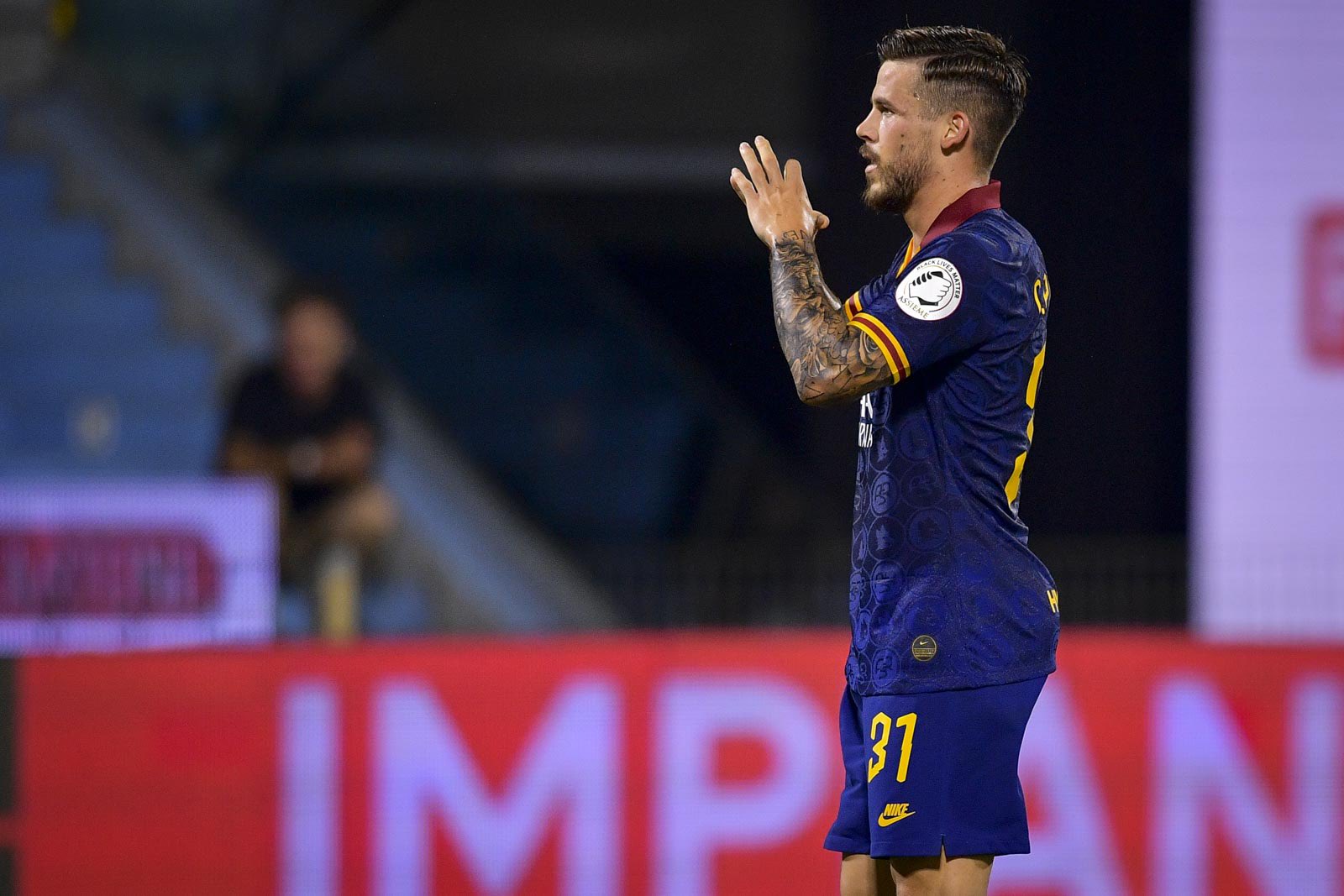 Carlos Perez joins Roma in January from Barcelona. He was given only minimal game time with the squad as he looked elsewhere that would guarantee him more game time. He has been very impressive since he's arrived. He's not necessarily one of the best players on the team, and maybe he should have scored more often over his first couple of games. He scored his first goal in the Europa League against Gent; it gave them a start in that matchup. Justin kluivert scored the goal to eliminate them, but the Spaniard got them started in that match. He has started only a few matches in the league, and I think he has done well in a good portion of them. He has been able to rack up some assist and so on. However, last night, they pulverized SPAL with an incredible 6-1 victory. Carles Perez, the young Spaniard, scored his first Serie A goal last night. He is the sixth player born in 1996 or beyond the score for Roma season only AC Milan has such done this. He has had a significantly better start to his life in Roma then Justin kluivert did when he arrived in his debut season last year. It was an incredibly emotional moment for the youngster who is starting to get regular game time in Italy. He isn't starting every game, but he's getting those opportunities that he wasn't given in Barcelona. It has turned out to be a significant move for the youngster. The more he grows, the better he will become. The team also has Zaniolo, who's a few years younger than Perez, but even with all that being said, this team is collecting a lot of young players who have the ability only get better. Last night showed me a few different things about him Carles Perez is likely to make a huge jump next season. He's only played a limited amount of games for the club the following season; we can see how completely different players and much more refined product he will be. Arsenal is very interested, and Justin kluivert. If the Premier League club could have to give Roma about 40 million, I think it's a deal they should accept. He's gone as well as Cengiz and all likelihood they will get a lot of money from these two sales. The reason I bring this up is Justin kluivert is a player with so much potential he's so young and can be a superstar. However, I think Roma should consider parting ways with him, given the fact that Carles Perez can give you about 60% of Justin kluivert with better decision-making. By next Season he can replace the impact that the Dutchman had on the team. Justin kluivert is the better player and is significantly more talented, but it's worth shipping off the young Dutchman if Arsenal reaches Roma's asking price. Roma has a lot of talented Wingers, and when Perez progresses next Season, he's going to Warrant a spot in the starting lineup maybe not regularly. Still, he will start a significant amount of games next Season. Paulo Fonseca is going to help him transition to a much more refined player. This makes selling Justin kluivert seem like a more reasonable decision. Carlos Perez can be an essential building block of the future. He has all the talent in the world, and the ability to turn into a star in Italian football. With time he's going to become extraordinary.
 Andrea Pentgna Isnt Speical 
One of the main reasons  SPAL was able to survive for two seasons is because of one man Andrea Petagna. He has been the driving force as the team that was able to stay in the top-flight longer than they probably should have. The striker has been able to give them over ten goals for both years they survived. He deserves a lot of credit for keeping them up, especially last season, when he scored 16 goals. This Season a team has been a disaster. That's not the fault of this striker, but the team really has declined and so many different ways since the start of the Season.  The performance that his team displayed last night is in no way his fault whatsoever, but it reclaims what I've always said about him. He is a perfect mid-table to relegation Striker. He gets the goals, but it's not really going to wow you with his performance. Last season he did score 16 goals and came up big for a team that at points were going down. He deserves a lot of credit for that. However, he is a level below a team like Napoli. For whatever reason, the team from Naples decided to sign him in January. They view him as an important piece of their scudetto puzzle, which really questions everything that I know about him. Is he a good Striker yes can he give you a fair amount of goals in a season, of course, he's mostly the reason why they didn't get relegated immediately, and even though he can be a very serviceable Striker. Napoli is looking to win trophies, and they thought that he was the piece to take them there. While they have signed others, maybe they see him as a depth signing, but this deal seems to be one that will prove to be a mistake. You have to be at a certain standard to play at one of these top clubs. Napoli's hunting for trophies is not trying to keep themselves from being relegated. He just isn't the standard that Napoli requires. They haven't realized this yet, but they soon will. He has deserved a move away for sure no question about it, but Napoli is just above his standard. He doesn't convert on nearly enough chances misses opportunities don't do a lot in the build-up play and is just only a goal scorer. I just don't see special. I wish him the best, but again I just don't see special. Unfortunately, he does not fit the Surplus requirements of what Napoli will require their trying to win, and I'm not sure a player like him being brought in is the answer.
 Paulo Fonesca has the CHEAT CODE
Paulo Fonseca was brought into Roma to try to get them back into a place where they can compete for trophies. There came a lot of expectation with a Portuguese manager  Realistic or not Roma does not have an equivalent team that could really get Champions League football unless certain things could occur. However, most of the realistic Roma fans wanted progression and wanted someone who could potentially take them to the title down the road. This hire was not about short success; it was long term. It was about the ability and progression of a young team that was looking to achieve a lot down the road it did not have to happen in the immediate future, but Roma had to at least at the very least progress for what they did a season ago. Last Season was one of the worst campaigns in a long time. Paulo Fonseca changed that. Again as you can see with a lot of managers, he doesn't quite have the players in the team that he wants to really challenge the top, but nonetheless, he brought in some critical signings that really have been crucial to his success so far. I don't think you can say that he's been an overwhelming success, but he's has enough there we could see the potential of what he can provide. The stigma against him coming into the season was that he never adjusts the formation. This is something Antonio Conte also doesn't do because of the Inter Milan fell out of the title race a few months before they should have. There was a similar criticism on the Portuguese manager, but fortunately, he has defunded that with his ability to change formation. He kept his typical 4-2-3-1 setup for the majority of the Season until things started going south. When Roma lost three in a row during the restart changes in order. Since then, he has figured out the right formation for this team. Operating out of the back three, as I've mentioned over the last couple of weeks, has been so crucial for the team's success. They now operate out of 3-4-2-1 formation, which allows them to have the attacking mentality go forward but also the support in the back with the wing-backs in the setup as well as an incredibly strong defensive Midfield. He is found the cheat code so to speak not only that his tactics more times than not have been spot-on, and he is a massive reason why Roma have turned this around. Paulo Fonseca has saved Roma season with his ability to adjust. Antonio Conte as someone that's glorified by the media despite only minimal success this Season. At this point in time, Paulo Fonseca is quite simply a better manager. If you just look at the ability when it comes to tactics and man-management and everything combined, he's one of the best managers in the league. He doesn't have the team to justify that the ones he gets those key pieces he needs in his team Roma's young players have progressed massively as well as Dzeko who bounced back after a forgetful season last Season. Still, they got it back on the right track Paulo Fonseca has figured it out Roma are riding on it Supreme confidence and incredible momentum. I think it's highly likely they will not lose a game for the rest of Season. Once he figured it out, this team has been playing at an entirely different level than before. Point Blank Paulo Fonseca has figured out the cheat code.