Udinesse 2 Juventus 1FT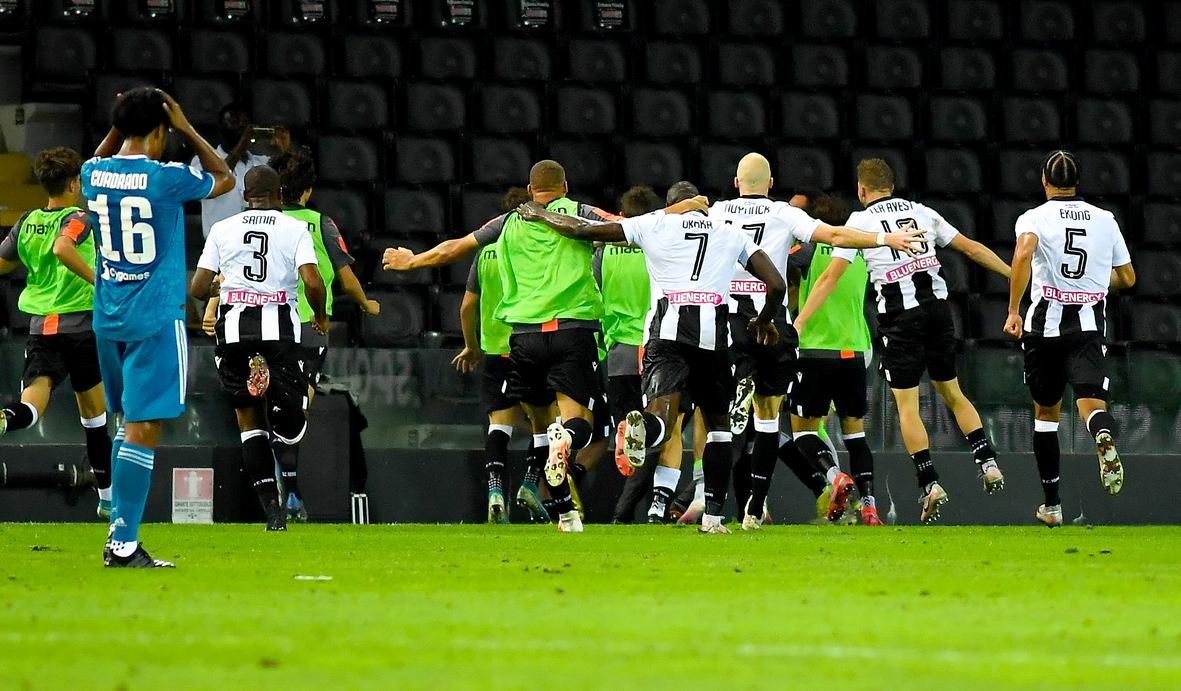 Juventus had an opportunity to wrap up a ninth straight title as they went out on the road to try to close the deal on the Italian football season. With champions league and Europa League yet to be decided but the champion could be crowned has Juventus visited the Darcia Arena with only 90 minutes away from League celebrations. Udinesse is safe from the relegation Zone but not really pushing Europe either. They have had some quality wins this season, but it was going to take a lot to halt the celebrations for Juventus. However, they gave the league leaders more problems than you would have thought. For the most part, Juventus did have control of the game and had much better chances, but with that being said, Udinesse has the ability to score goals; they might not be ais great attacking team, but when you find those moments they can certainly occur. It turned out to be a back-and-forth game. Juventus came close on a couple of times with Cristiano Ronaldo not having his best game misfiring twice in that first half. However, Rodrigo de Paul and Seko Fofana pushed forward and created a fair amount of opportunities. They had a very legit penalty argument as a shot hit the hands of Juventus center-back Matthijs de Ligt. It was a very controversial decision given the fact that Juventus had a similar penalty call given to them. In their last couple of games. Udin came close a couple of times, and we're starting to make Juventus a little nervous. Dybala came within inches of scoring hitting a strike from deep, but as Musso denied him as he had some game denying not only Dybala but others as well. Eventually, Juventus would have their moment. Matthijs de Ligt hit on a rebound that came out of the box into the bottom corner. He truly has been one of their best players this season as he gives Juventus a 1-0 lead. Juventus was 45 minutes away from three points and another league title. However, Udinese had some other ideas as they manage to find their way back the game. A beautifully hit cross from Seko Fofana as Ilija Nestorovski as he connected on a diving header that leveled the game in the second half. Juventus continued to come forward and look dangerous, but they couldn't close the deal. In the 90th minute Seko Fofana picked off the ball from the center of the pitch he took the ball all the way into the Juventus box before scoring a 90th-minute winner as a Seko Fofana denies Juventus of a league title putting the celebrations on hold. Juventus had their chances to win it, but a collective performance just wasn't good enough as they let Udinesse steal the points away from home. The team will have another chance this weekend, but Udinesse denies them.
Florentina 0 Inter Milan 0FT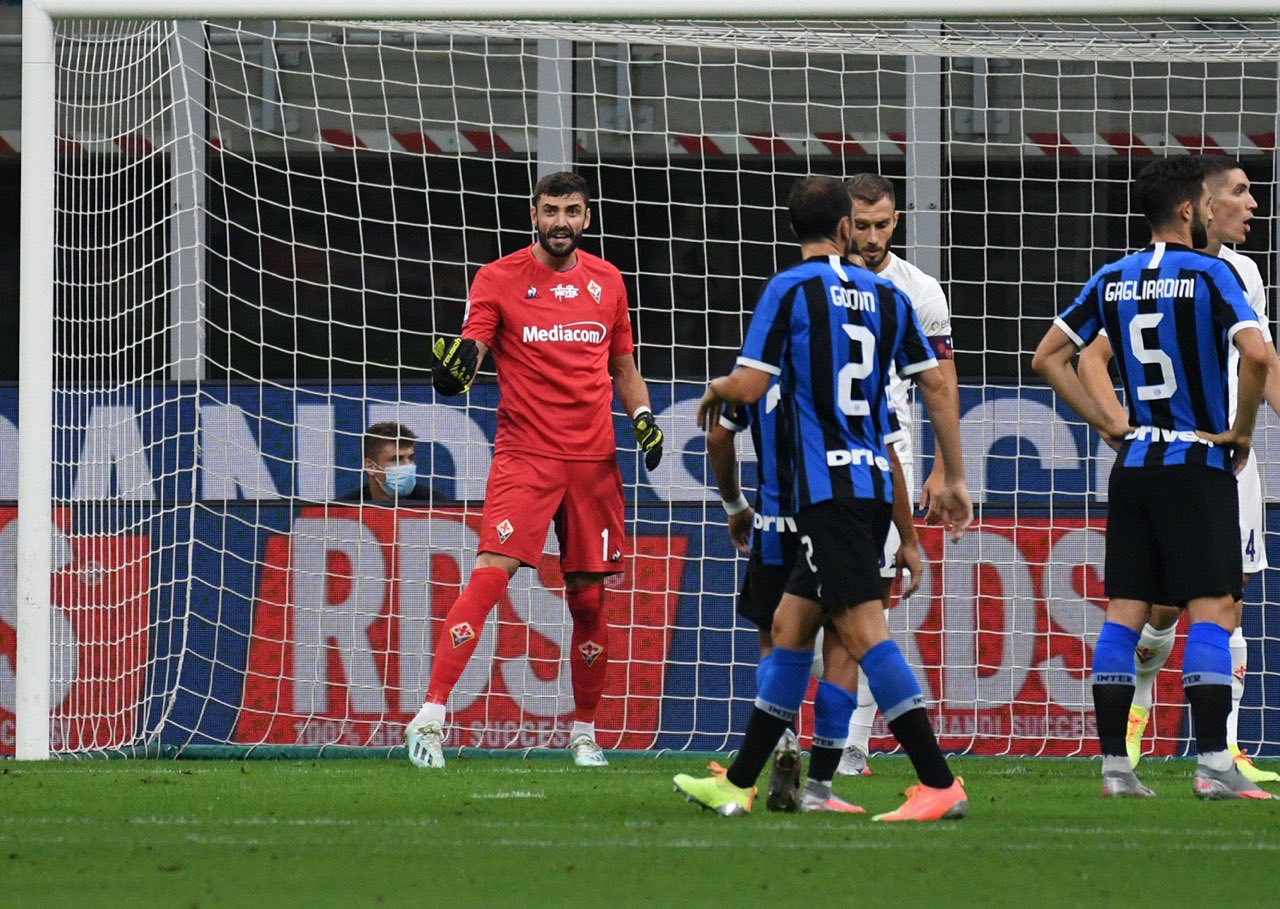 Inter Milan shouldn't have got the point in their draw with Roma in midweek; this was an opportunity for Inter Milan to show us exactly who they are. They have struggled since the restart, and Antonio Conte has continued to make excuses for his team. Inter Milan simply put have not been good enough and only have played well against the bottom half of the league since the restart. This was going to be an excellent opportunity for Inter to go into second place, but there's one problem Antonio Conte continues to use a formation that has not worked. Antonio Conte switched it up a little, but Inter Milan had enough to leave with three points. Inter Milan, we're going up against Florentina a team that even though they have been a massive disappointment in season aren't a threat relegation anymore and on top of that have one of the worst defenses in the league. This was a perfect bounce-back game for Inter Milan. However, like much of the season so far, things didn't get off to the best of starts. Inter Milan dominated the majority of the match. They were off the unfortunate in this game. Romelu Lukaku and Nicolo Barella, in particular, looks really strong in this game, and on top of that collectively, they looked much stronger than in previous weeks. However, the Florentina goalkeeper was playing a game of his life. Inter Milan pressurized him regularly, and he kept denying what came at him. Florentina wasn't offering anything dangerous on the other end but defensively, and the goalkeeper came up big and big moments. Every once in awhile Florentina, it would go forward and had maybe the higher-quality chances, but they happened so infrequently this was Inters game to lose. Romelu Lukaku came really close on a cross from Christian Eriksen. The big Belgian came through heading the ball but hitting the post. Again in the first half, romelu Lukaku created an excellent position for himself before striking out at the goalkeeper, but he continued to deny them over and over again. It was a goalless first half in the second half Inter Milan only continued to push forward, and yet still, the crossbar stood in their way of a goal. This time Alexis Sanchez tried to score from close range hitting the bar before ending up in a goalkeepers' hands as he held onto that ball for dear life. Antonio Conte waited far too long to bring on Martinez; they needed that killer much sooner. In the second half, Florentina had some chances to pull off an upset and push themselves in front. Again and goalkeeping masterclass this time from Samir handanovic deny them a couple of times. The game ended with a late Martinez header followed by a counter-attack we're Federico Chiesa made the wrong pass and ended up not leading to anything. It was as exciting and exhilarating as a goalless draw can be. Still, yet again, Antonio Conte Inter's falls on their face as their skid continues as they lost an opportunity to steal second place from Atalanta.
A.S Roma 6 SPAL 1FT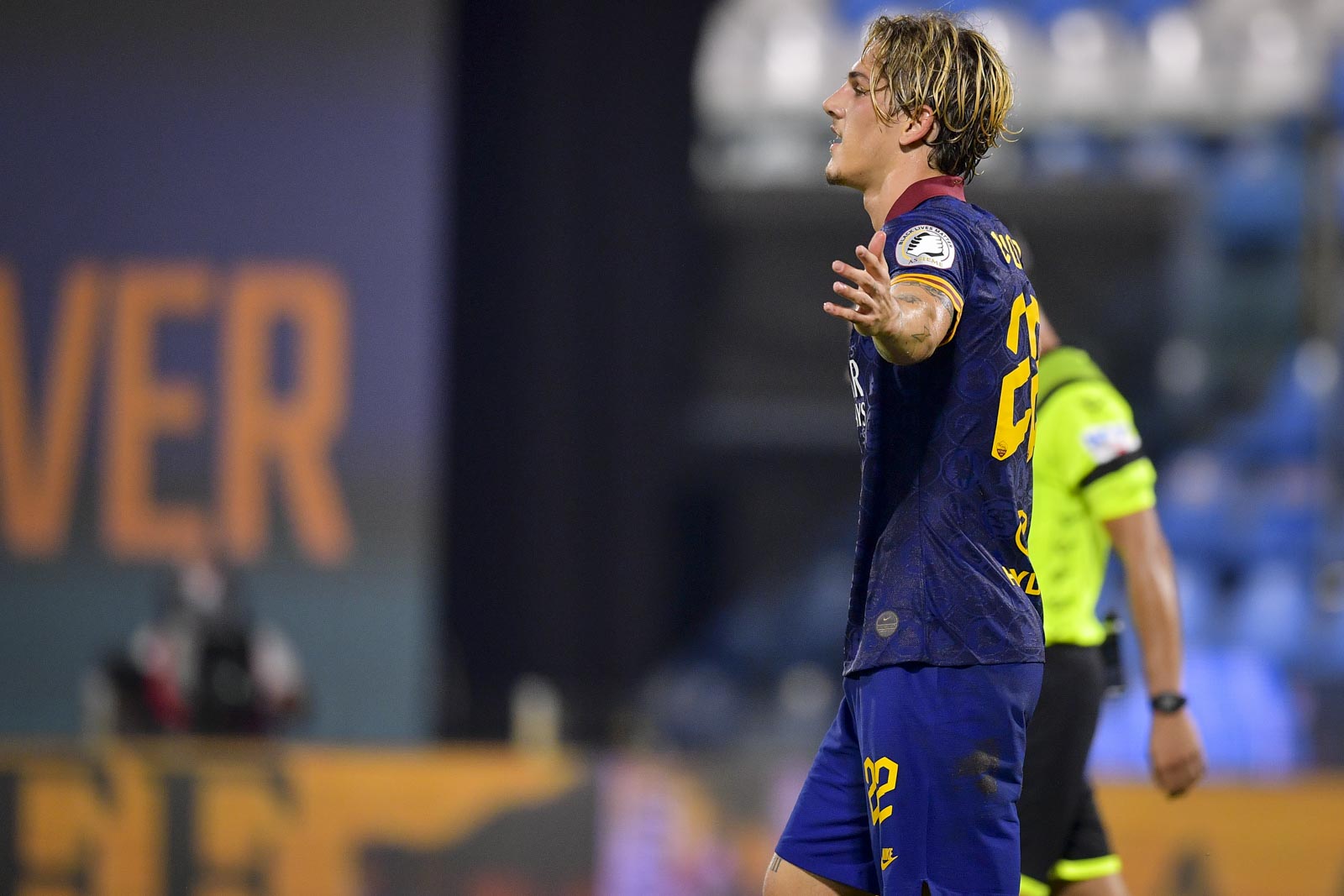 Since the change in the formation, Paulo Fonseca has got his Roma team in their best form of the Season. They have won at three of their last four matches and probably should have won the game against Inter Milan, where they were the better team throughout the 90 minutes, and it wasn't even close. Nine times out of 10, Roma win that game. Nonetheless, they had to move past it and on to other things. Roma traveled to spall for their second match of the Season. SPAL had already been relegated this season and is only playing for pride. There wasn't a lot of fight left in them. However, as Roma are in a Europa League Chase with AC Milan, they must pick up all three points. In their earlier meeting, this Season Roma won 3-1 at the Stadio Olimpico last night it was a blood bath as they wiped the floor with them. Roma saw an offensive explosion, especially in the second half, but throughout. Rome rested four different starters. However, the absentees it did not matter; none of them played A minute in this game because it was not necessary. Early in the game, Nikola kalinic and got to a rebound off a Lorenzo Pellegrini strike, the Croatian Striker, who was starting in the place of edin Dzeko converted as Roma took a 1-0 lead. Roma's defense was not significant in the first half, and Pau Lopez made Roma Scare at many points. A diving header got the relegated side of back into the game. However, Late in the second-half, Carles Perez finally had his moment in Serie A. The attacking midfielder muscled himself through the defense into the box before striking the ball as his strike ripped through the side of the net giving Roma a 2-1 lead right before halftime. In the second half, Roma took their anger out on spal it got ugly as Roma scored Four goals in the second half hanging six on spal their highest-scoring game in years. Early in the second half, Kolarov struck from a distance burying his strike in the back of the net to give Roma the 3-1 lead. Roma continues to dominate with spal, only having limited chances as Roma defensively looks much better in the second half. Still, with that being said, Chris Smalling made two goal-line saves in the second half, so despite the domination, they even found some difficulties defensively. Bruno Peres inflicted more pain on the team that is already relegated. He scored his first two goals of the Season scoring twice in the second half earning himself a brace. As Roma ran out to a 5-1 lead in the closing moments of a game, Nicolo zaniolo showed precisely why he is the best youngster in the world not named Killian mbappe. He took the ball from the center of the sealed drove it past defenders who were trying to get the ball off them he surveyed around them cut into the box went around Defender again took his time before sliding the strike into the back of the net to make it six goals for Roma. Following the goal, the referee blew the whistle, and it ended an annihilation. Roma comes back after a disappointing dropped points. Roma wins 6-1 away from home. A truly dominating performance from Paulo Fonseca's men as Roma thrash spal.