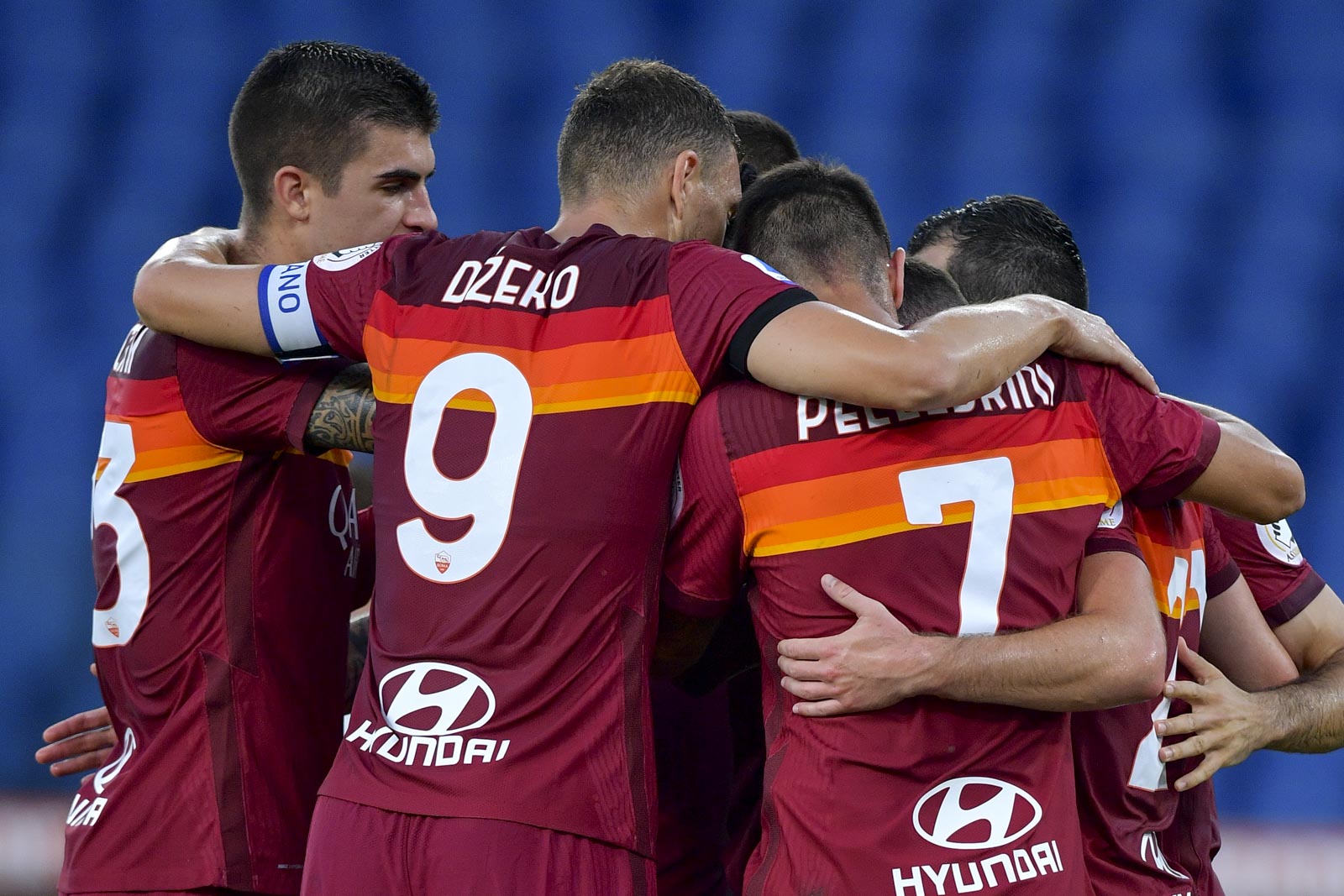 Last night Roma got one step closer to officially clinching a place in next year's Europa League group stage. As we saw the Romans keep their unbeaten run going after battling with Florentina. Roma is in incredible form after Paulo Fonseca made some formational changes Roma has just been a different type of team. They had picked up points in their previous five matches as Roma looked to make it six against Florentina. Florentina ended up being one of the League's most disappointing teams largely because of the expectations that they were unable to live up to. Not only that they were in the relegation battle at different points of the season this team is far too talented for that to have occurred. The opening 45 minutes wasn't the most exciting and it wasn't as action-packed as you would have expected. Roma theoretically should have just ripped through Florentina because of their internal struggles defensively. However, that didn't happen. Roma controlled the game created a lot of chances for themselves. However once again converting on those chances did seem to be a struggle. On the other hand, Florentina did not provide nearly enough going forward. late in the first half, Bruno Peres was taken out inside the box. There was no hesitation as a referee pointed to the spot. Jordan veretout the former Florentina star stepped up and converted the penalty against his former side as he gave Roma a 1-0 lead before the break. Florentina hit the bar moments then Roma scored another one but it was taken away after an offside call. Roma took that lead into the second half Roma even came close to doubling it when Hendrik Mkhitaryan hit the bar on an ambitious effort. However, despite the lack of chances Florentina found themselves a moment and got themselves back into the game as Nikola Milinkovic converted on a header coming from a corner to level the scores. Shortly after the goal a scary moment occurred. Lorenzo Pellegrini collided with the face of Milinkovic causing blood to rush from his face. He had to leave the game in what was later determined as a broken nose. The majority of the game ended up being Roma creating chances and hopes of collecting all the points. Edin Dzeko, Nicolo zaniolo, and others all came within Striking Distance of a second goal. Late on several strikes at the goal being denied ended up going their way as edin Dzeko was tripped inside the box as a Roma were given another penalty with not much time remaining. Jordan veretout stepped up and delivered another penalty as Roma took a 2-1 lead. In the closing moments, Florentina had a late free-kick but it didn't come to anything as Roma hold on in what was a bumpy but ugly 2-1 victory for Roma. The Romans are now three points away from Europa League qualification as they take the points at the Stadio Olimpico.
Lorenzo Pellegrini BREAKS Nose: Timetable unclear 
Unfortunately, Roma had some disheartening news in their win yesterday over Florentina. Of course, I'm referring to the freak accident involving Roma vice-captain Lorenzo Pellegrini. In the second half last night he collided with Nikola milinkovic. Blood poured from his face and nose following the Collision. It was very gruesome and doctors had to be rushed onto the field to mend the midfielder's injury. This morning Lorenzo Pellegrini underwent surgery to correct the nasal fracture he suffered on Sunday. The surgery has been successful at this point it is unclear whether or not he will play again this season. He will be monitored over a number of days and a timetable will be revealed on the severity of his injury. Regardless this is a massive deal especially given the fact that Roma have the Europa League upcoming in a matter of weeks. Pellegrini is instrumental to this team. He leads the team in an assist is one of Roma's most important players. They struggle without him. The team has the capabilities to adapt to this but nonetheless, it's a big loss if he misses out. If Lorenzo Pellegrini can come back before the Serie A season ends he should be rested both in the game against Torino and Juventus. Trying to rest him up for the Europa League. If there is a way Lorenzo Pellegrini can play again this season in the Europa League they must be able to do it but if they don't feel safe with then don't do it. If that means he has to wear some sort of mask then so be it. I don't want him to be rushed back but if he can play in the Europa League round of 16 matchups against Sevilla I think he should at least be on the bench. The fact of the matter is Roma may not be one of the favorites for the Europa League but now that Manchester United have gotten into the Champions League already winning the Europa League will not be very important to them. Man United is their biggest challenge in this competition and outside of that, it is Getafe who has a tough road. Outside of these teams, Roma has a decent chance to get to the final. However, without Lorenzo Pellegrini, things become more difficult. If he is unable to play the rest of the season and he is sidelined until next year Roma have a few options. Nicolo zaniolo has scored twice coming off the bench but still isn't at 100%. It's unclear if Fonseca will allow him to start but given the situation, he might have to. It's between either Nicolo zaniolo or Carles Perez to start in his position alongside Hendrik Mkhitaryan. This shouldn't affect Romans' ability to get three points against Torino the long-term in the Europa League this could have its ramifications. The hope is that Lorenzo Pellegrini will be able to return for the Europa League we will find out the time table in a matter of days. Without Lorenzo Pellegrini, it's hard to imagine Roma can win this competition but you just never known regardless this is a big blow.
3 Points away from Automatic Europa League Qualification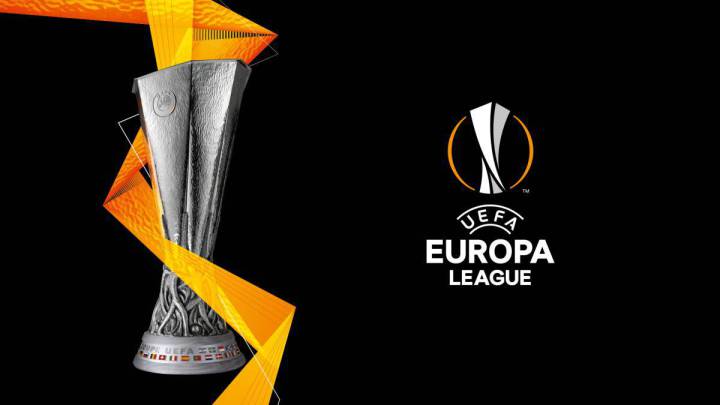 Roma are on the verge a qualifying for next year's Europa League group stage. Roma only need a couple points to confirm this. Roma has been battling with AC Milan and Napoli for the final Europa League spot. In particular not having to go through preliminary rounds finishing in fifth place would give Roma an automatic place in the Europa League for next season. If they win the Europa League after the season they will go into the Champions League however with all that being said it's important that at the very minimum Roma have a place in next year's competition. As it stands Napoli has already qualified for next year's Europa League after winning the Copa Italia. AC Milan who has had an up-and-down season but it's playing fantastic football at the moment has been Rome has the biggest competition for the spot. Roma needs to finish 5th for multiple reasons. Last season was an utter disaster for the Romans needed to improve and those aspects. Roma is a much better team than they were last season and Paulo Fonseca has proven that he is the right man for this job. He is got in a lot of his players and the team has brought attacking football back to the Stadio Olimpico. On top of that, they have made improvements offensively they even re-energized edin Dzeko who has been one of the best players in the league this season. Everything that's been asked of Roma they have delivered. The expectation that Roma was going to be in the Champions League this season just was not going to happen. All things considered, there will be a lot of optimism going into next season. Even though they did not make the Champions League this season most of the year they were in the race for potentially confirming that. With a few new signings, this team will advance even further. Roma is a win away from confirming 5th place. This is important because not too long ago AC Milan and Napoli we're so far from Roma point-wise that it would have been slightly embarrassing if Roma had allowed either of the teams to pass them up with a victory against Torino it will take them Four Points clear of AC Milan if both teams pick up the points this week. Which set them up perfectly against Juventus a team that has just confirmed the title yesterday. Meaning one or two things first of all they won't be that motivated to pick up the points on that game because they will be preparing for the Champions League that follows that.  The other thing is if Roma beats Torino they will still have a four-point advantage over AC Milan which means going into the final match of the Season fifth place and automatic qualification for the Europa League group stage will be all but wrapped up it wasn't the best game that Roma played this season but they got the point which gives them an opportunity to put this thing away this week.
Finishing Still Needs Improvement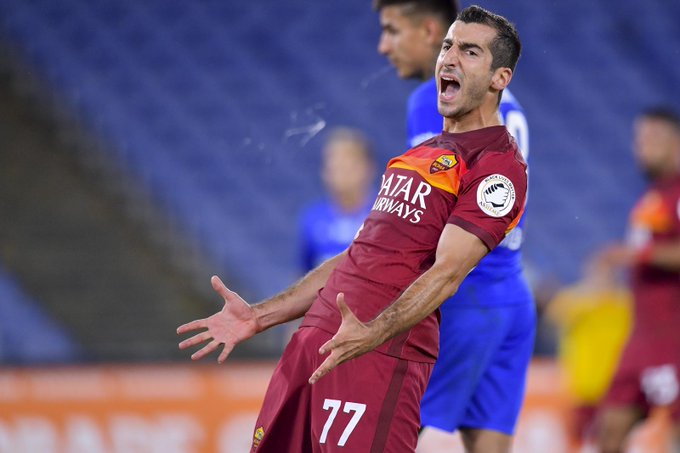 Roma at their best is incredibly dangerous the problem is we aren't seeing it nearly enough. It was a match of true character because there was adversity throughout it and it was unclear whether or not Roma would get the points at many stages in their victory. The defensive Midfield has been the crowning jewel of this team at least over the last couple of weeks and especially in the setup. Diawara and Veretout have been such a duo. They have provided a lot in the build-up play as well as defensively providing their responsibilities in multiple areas. The attacking Midfield has been strong as well. The problem continues to be their ability to finish in front of goal. They create many chances as any team in this league against Florentina they can live with that against Sevilla and other teams they will face in the Europa League If they are not converting in front of goal could really cost them which is why it's really important over the next two games there are able to do this at a much higher cliff. Edin Dzeko was Sensational last night the finishing wasn't the best necessarily but the way he played as an all-around he contributed in so many different ways he was also unlucky not to score. However, some of his failure to launch in front of the goal has been on him but all things considered, he needs better service Roma just need to do a better part, especially in the final third finishing in front of the goal. When you create the number of opportunities that the Romans team typically creates they have to find the back of the net more often. If Roma just had a little bit more Killer Instinct in front of goal and if they could do it on a consistent level it's really unless what they could accomplish that's the one thing that needs to be fixed before the Europa League they need to go into that competition as a confident team that is firing on goal they maybe they have a puncher's chance that is our number one priority it gives them the best chance if they fix this.