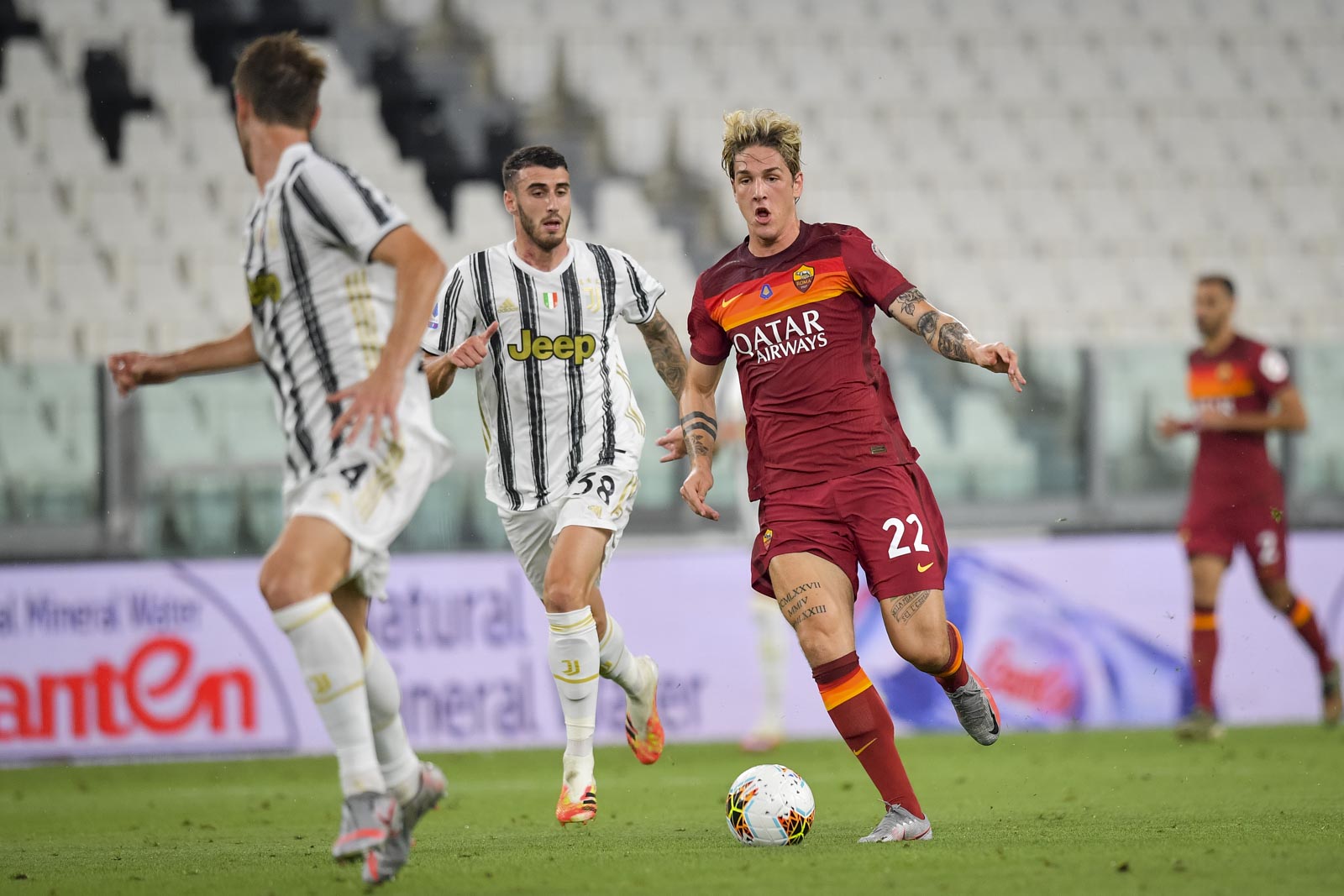 Last night Roma came the first team since 2018 to beat Juventus at home. The circumstances of the match may not have been the most telling. Both Roma and Juventus didn't have much to play for. Roma had Europa League football all wrapped up and Juventus had already secured the league title as both teams were preparing for the European matchups next week. Considering these events both teams looked quite unusual ahead of the match. Juventus played a lot of youngsters and mostly rotational players. Roma did more or less the same they played with a third-string goalkeeper and getting a debut to a young left-back. This game for the most part was somewhat meaningless the result of the matchup wasn't really going to determine anything nonetheless it's always good to end the season on a high note. Gonzalo Higuain ended up giving Juventus an early lead converting on a strike coming off a set-piece. Despite an early lead by the hosts, Roma were the better team throughout excellent production from Gonzalo Villar Nicolo zaniolo Diego Perotti and others. It would only be a matter of time before Roma got themselves back into it. Before not too long Roma found their leveler. Diego Perotti hit a sweet Corner into the box finding the head Nikola kalinic scoring the Equalizer having played for the rested edin Dzeko. Shortly after Roma's youngster Riccardo Calafiori his an unreal strike from outside the box but his goal was taken away for offsides in what would have been a debut goal. However before not too long Roma would get that go-ahead goal. The young star rose to the occasion once again as Riccardo Calafiori ended up winning a penalty Inside the Box just a few Strokes before halftime. Diego Perotti stepped up and converted from 12 yards out as the Argentine midfielder gave Roma a 2-1 lead. Early in the second half, Nicolo zaniolo rose to the occasion showing Exquisite ball control and dribbling skills taking the ball from Roma's half all the way to the opposite side before picking out a perfect time pass for Diego Perotti who scored a second as Roma ran out to a 3-1 lead. Roma had more than enough to hold off until the end. Roma finish the job picking up all 3 points taking them to 70 points on the season while beating Juventus Allianz Stadium in what was their first defeat since Lazio beat them in 2018 Roma has never won a game in this Stadium until yesterday. Roma extended their unbeaten run to eight games to end the season as they go into the Europa League with great momentum.
Chris Smalling has played his last game for Roma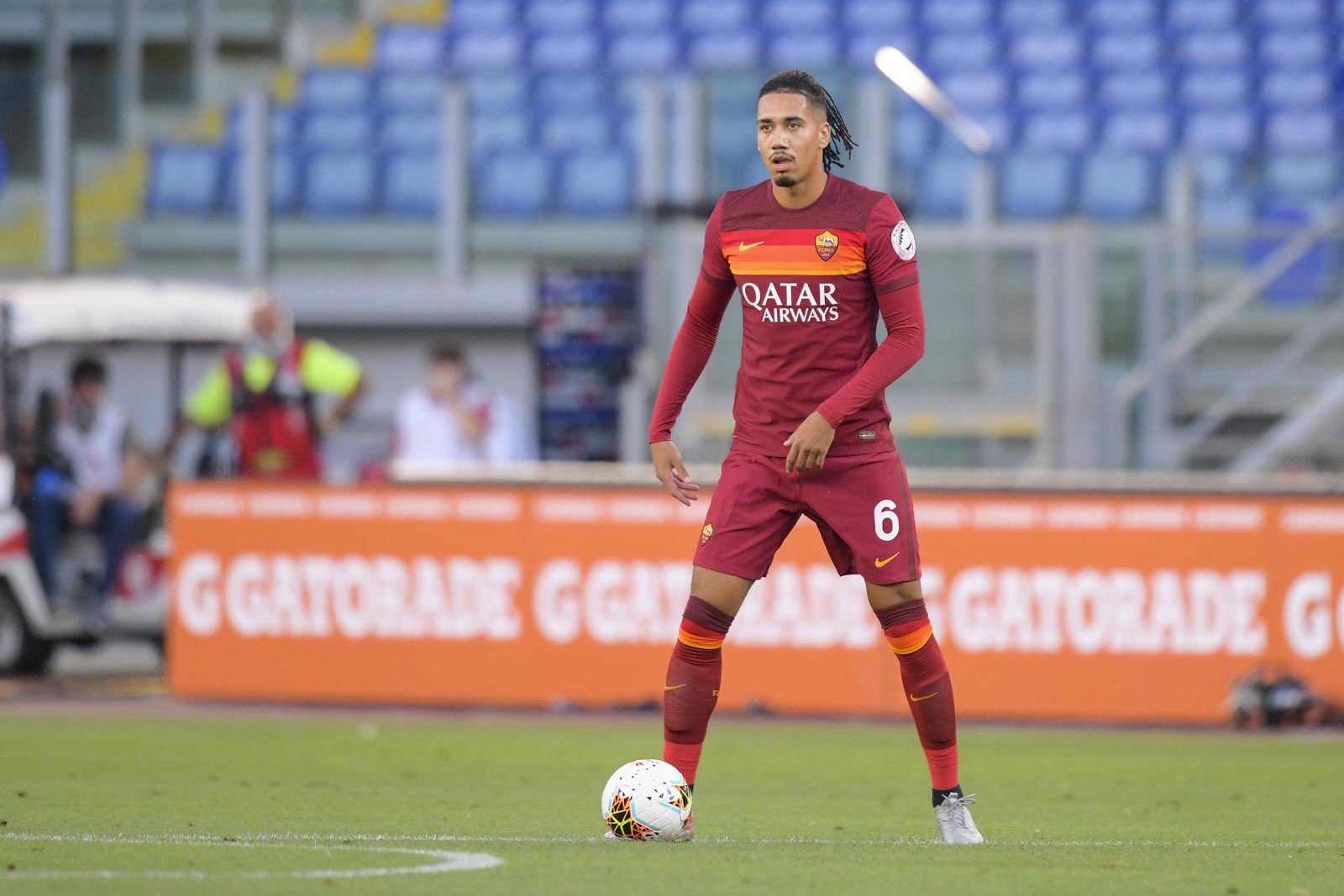 Chris Smalling has officially played his final game for Roma. A moment of Misfortune as both Chris Smalling and Roma were optimistic in trying to make a permanent move for the Englishmen in the end it just didn't materialize. Roma & Manchester United have been negotiating for several weeks. So far that Chris Smalling even agreed on personal terms. This is something that the club wanted and the player did as well. Both sides were pushing for a move but Manchester United made things more difficult than it needed to be. Chris Smalling wasn't going to be on Manchester United next season anyway and I'll likely he will be back in Italy unfortunately with a different team. The transfer fee that Roma was suggesting was very reasonable especially given the age and the fact that we were in a pandemic. Smalling outplayed Manchester United's Defenders this season every single one of them. They bought Harry Maguire for 80 million and Chris Smalling who they let go to Roma on loan for 3 million ended up outplaying him significantly. Manchester United was asking for 25 million which would be completely unreasonable. Even though Chris Smalling had an outstanding season with Roma he 31 years old 18 million should have got the job done but Manchester United tried to play hardball and was asking for things that were a bit unreasonable. Roma doesn't have a wad of cash especially given my financial situation that they find themselves in unfortunately Roma this morning made a final offer that Manchester United rejected. Roma has decided to go in another Direction it is very frustrating. I think he's highly likely to return in Italy and play for either AC Milan. Napoli or Inter Milan or Atalanta. I would be surprised if he goes back to the Premier League or any other country I'm almost certain that he will be back in Italy. If I were to guess I would say Napoli just because seeing him and Inter Milan kit would be too painful. Let's reflect on the Move itself though. Chris Smalling arrived in Rome in the summer from Manchester United. It cost Roma 3 million on a dry one year loan. Chris Smalling had a narrative that his best years were behind him. That he didn't have much left. The move itself did not excite me at the time and in someway I questioned why Roma made it. There was a lot of skepticism surrounding his loan deal Last Summer. However he proved everyone wrong. He became not only a starter but a very vital piece in the Roma defense. Roma has improved defensively dramatically since last season they still have a long way to go but a large part of their progression was Chris Smalling. He lived up to the expectation and proved his qualities. He has been one of the best center backs in Europe and in Italy in his one season in Rome. He was so important to the team and without them Roma will have to try to consolidate it especially the fact that he will not be able to play in the Europa League campaign. We fell in love with not just the player but the personality of a player. Every game he's fought for the badge and gave absolutely everything to Roma. We did not get the ending we thought we deserved. Roma wanted him on a permanent deal and Chris Smalling wanted to stay but Manchester United made things ultimately difficult to pull the deal off. Roma has since decided to look elsewhere in what is a very unfortunate situation. He massively overachieved to the expectations no one expected him to have the season that he did. I will always fondly remember the Year Chris Smalling came to Roma. Roma still has Gianluca Mancini and Rodger Ibanez as the center-back partnership of the future but Chris Smalling would have been an important piece for the next couple of seasons. The narrative that he's passed it was defunct the season in Roma. It's unfortunate how this ended but that's just a business of football.
Riccardo Calafiori is A Futrue Star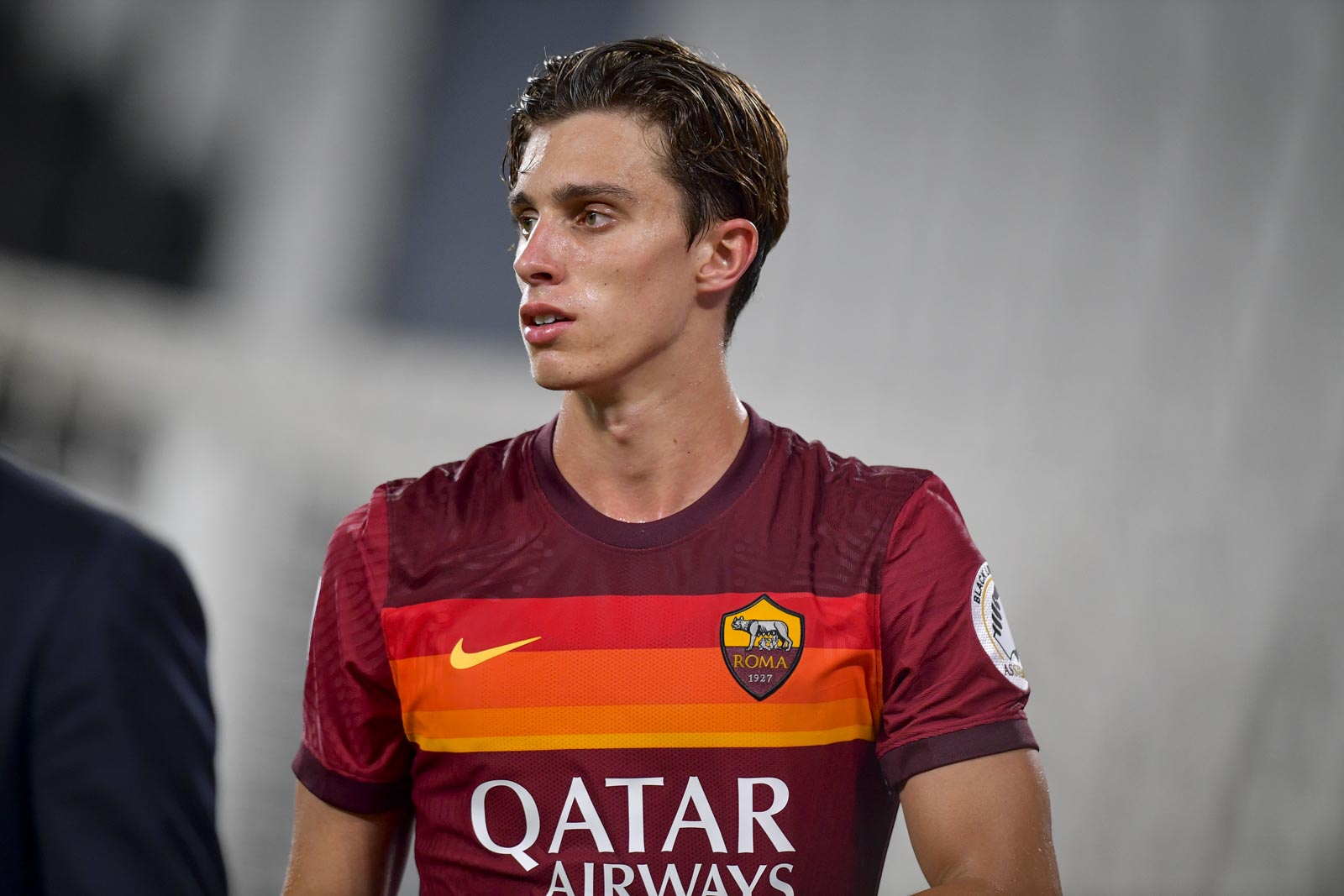 Last night Roma played with a lot of younger players and rotational starters as both teams really didn't need to play at full strength given their European campaigns that follow this week. Daniel fuzato rhombus third-string goalkeeper it has not made an appearance in the last couple of seasons start of the game. I thought he did decently well but he wasn't the standout performer last night. Riccardo Calafiori is an 18-year left-back that has been one of the most promising prospects in Italian football that has been growing his game in Roma's Youth Academy. Unfortunately last season he had a serious injury that kept him out but nonetheless he is very highly regarded not only in Italy but in Europe. He had been on the bench a couple of times this season but was unable to play a minute. Juventus and Manchester United at different points this season have been allegedly interested in the services of the talented Italian left-back. After last night I think it will be very difficult to get their hands on him. He had a sensational performance that really only justifies the young talent that this team has. He played in front of Rodger Ibanez in a wingback position. He looks incredibly dangerous going forward and also showed the ability to provide defensively. He even scored a goal even though it was ultimately taken away for offsides he had an incredible opening half. Shortly after his goal was disallowed he made a terrific run into the box before being taken out ultimately leading to the Diego Perotti penalty that gave Roma the lead in this game. This team is loaded with talent and he's only 18 years old the kid is only going to be better. I've only seen him a few times but I see special. On top of that, he plays a position of need. Romans biggest issues this season have been the right-back and left-back position. Even in the back three, he's capable of playing that role. On top of the as we saw yesterday he can play as a wing-back as well. He is versatile can play multiple positions seems to have a really good shot of him looks really mature for such a young player. Now he's not the level of Nicolo zaniolo in terms of talent and what he looked like at the same age but nonetheless Riccardo Calafiori is certainly one we should watch in the future. Given the position he plays, I would actually really like to see him get solid Gametime next season. Roma needs all the help they can get at the right-back and left-back positions as well as in a wingback set up. As I said a couple weeks ago I really like what I have seen from Leonardo spinazzola but I'm just not sold as Bruno Peres being the answer at wingback. It's unclear what Roma will doing the transfer market but Riccardo Calafiori should be a first-team player next season.  He seems to have a really good collection skills he's really polished he is a bit raw but if he's able to develop those skills he can be such an incredible player for Roma. Next season I suspect that he will play a much more important role on this team. Against the Juventus team even if it wasn't at full strength he showed certain qualities that justify that he deserves an opportunity to get solid game time next season. If Roma are able to consolidate him with game time he will leave and Roma cannot allow a player of this Talent level to leave the Olimpico they need to keep hold of him just like they're keeping hold of Nicolo zaniolo. On top of the fact that his position is a position of need for Roma so they don't have to go buy a player in his area, it's better. I still think they'll go after players that play the wing-back the difference here is this it gives them even more debt in their weakest position. This kid is talented you can see it the way he controls the game and how he performed yesterday it may just have been the coming-out party for Riccardo Calafiori.
Roma got Hot at the Right time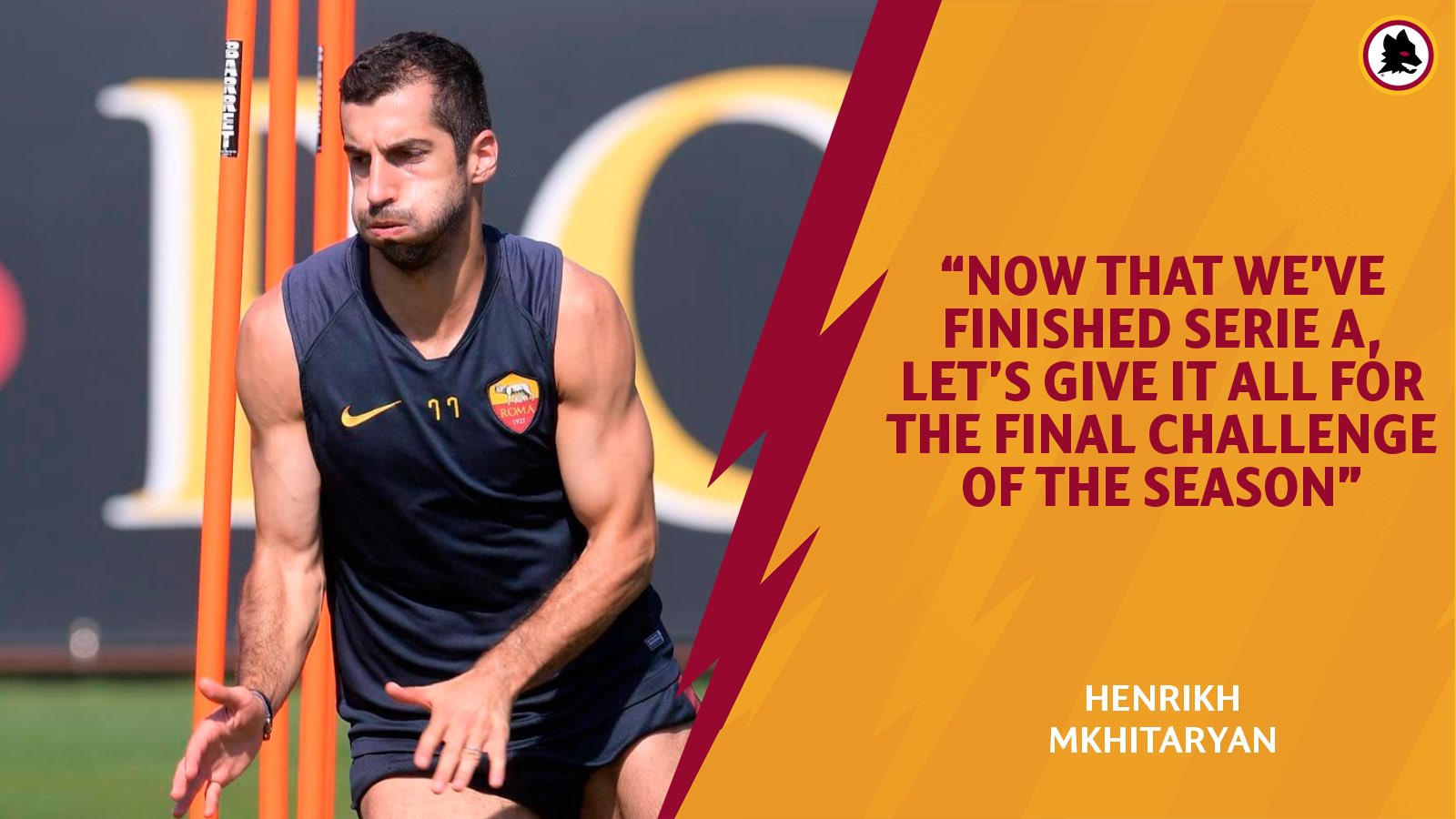 Roma got hot at exactly the right time. Roma has a really important matchup against Sevilla in the Europa League they are going to need as much momentum and confidence as they possibly can get especially with Chris Smalling not being a part of the team when they make the trip to Germany. Momentum and confidence is everything at this moment. Roma have to go into these games with the mentality that they can beat anyone. Even with some key pieces that won't be joining them it's important that they are riding on fumes the more confident they are going into this game but better could be. Manchester United are not going to take this competition seriously because of this wolves and Bayern Leverkusen seem like their biggest competition for the Europa League. Roma just needs to get hot in this competition and they would have a great chance to win it. That is why it's important how Roma are playing at right now. Roma has not lost a game in their last eight and have seven wins over that stretch they probably even should have had eight in the match against Inter Milan if it wasn't for a late mistake they would have picked up maximum points. Roma is in their best form of the entire season after changing to the back three Roma just looked like a much more comfortable team with the confidence to do anything. Roma has enough talent and skill within this team to do the impossible and win the Europa League. Resting some of their key players last night is important. Edin Dzeko specifically giving his age. He wasn't the only one rested a lot of their key parts of the team will be fresh on August 5th when they battle Sevilla. This is the best form I've been in this season because of this they will go into this competition with great confidence and feel like they have a puncher's chance to win it. If Lorenzo Pellegrini is able to return after suffering a broken nose against Florentine Roma can have something truly special. We want to see Roma at full strength. Paulo Fonseca saves their season making the right adjustments they are playing with a certain level right now since the restart only AC Milan and Atalanta have been in better form. Everything they've done this season will lead up to this point they have to keep that momentum going as long as they're in this competition. They just need to get hot and even though they may not be the best team in the tournament there's not a team in this competition in the best form which is why it heavily favors Roma. Roma got hot at exactly the right time.