The Serie A season has ended as Roma finished the season with impeccable form. Since changing the formation after losing three straight games Roma has been unbeaten in their final eight with seven victories. This form has positioned them extremely well going into the Europa League. It is winner-take-all in Germany in a one-legged Competition as The team to make the trip to Germany in just a few days from now they will play Sevilla with a chance to play the winner of Olympiacos and Manchester United in the quarterfinals. Roma and Sevilla, there is no historical background between the two teams. However, Roma former sporting director Monchi has since returned to Sevilla. It will give the Romans an opportunity to knock him out of the competition. He did not help Roma in any way. The only thing he did was pull off the deal for Nicolo zaniolo and Lorenzo Pellegrini he pushed the club backward. La Liga has been extremely poor this season as Sevilla finished fourth in the league with 70 points the same amount of points as Roma however Roma is in a much more demanding League. Sevilla got to this point under controversial circumstances. Sevilla finished top of their group against less than extraordinary challenges the group featured Apoel from Cypress, Qarabag from Azerbaijan, and F91 Dudelange from Luxembourg. They finished top of the group with almost maximum points. While Roma finished in a group that featured 2020 Super Liga Champions İstanbul Başakşehir, Wolfsberger, Gladbach even though they finished second they were robbed with a ghost handball against Gladbach. Roma beat Belgium side, Gent, over two legs thanks to a Justin kluivert goal. Meanwhile, Sevilla beat CFR Cluj under incredibly controversial circumstances as the Romanian side scored a legitimate winner that would have taken them through into the round of 16 that was taken away due to video review. Sevilla is lucky to even be here but nonetheless, they will give Roma everything they got. Roma going to this competition as slight favorites being one of the most in-form teams going into this competition. However, Roma will be without Jordan Veretout an incredibly crucial piece of their team as well as Lorenzo Pellegrini who is out with a broken nose. All things Considered, Roma still should be slight favorites having a better team collectively a better manager that is acquitted who deals with Cup games like this. The question remains Will Roma show Italian football superiority and get themselves into the quarterfinals or will Sevilla show that Spain still runs European football we will find all this out and more when the Roma and Sevilla go to battle in Germany on Thursday night.
A.S Roma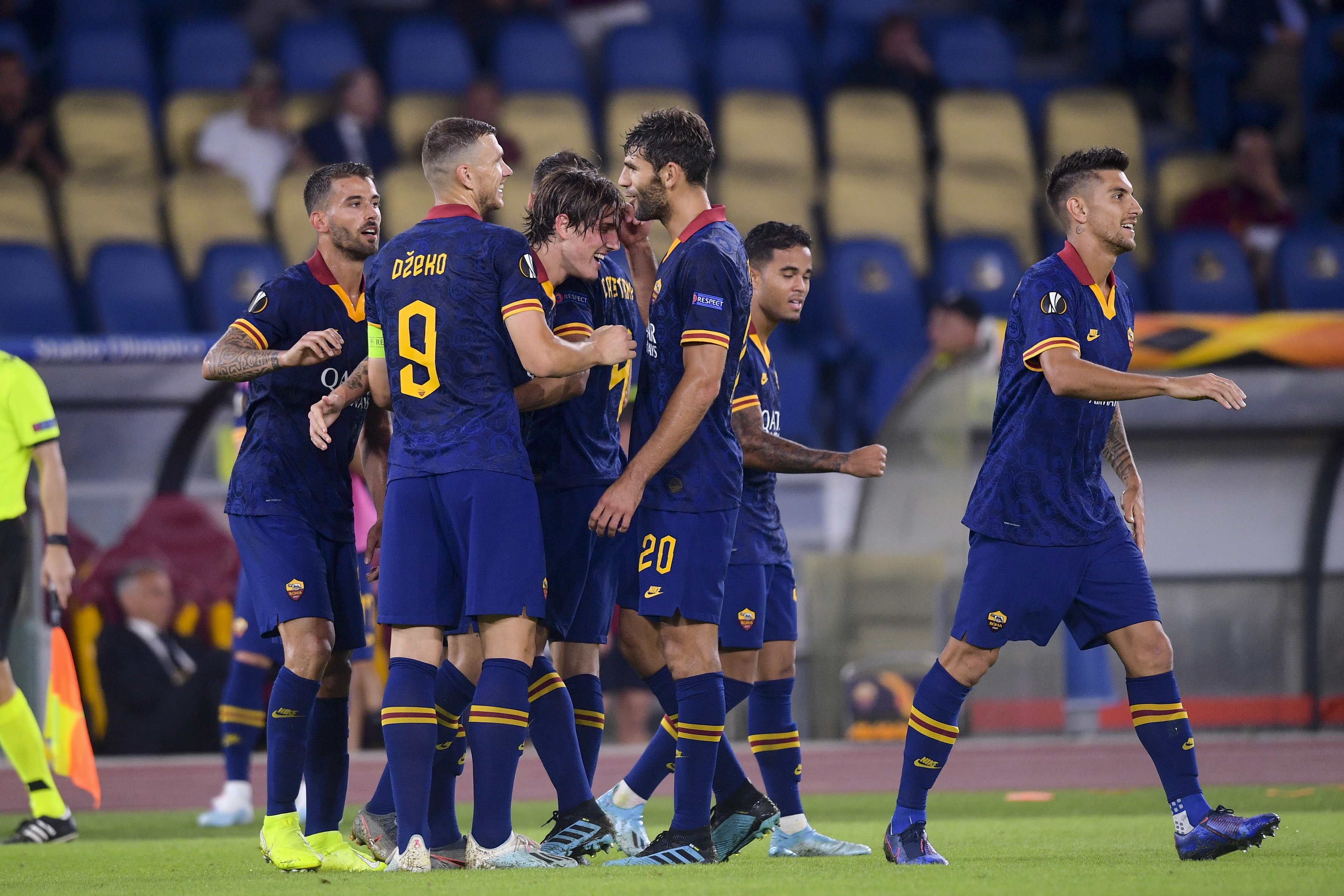 Roma will line up with close to full strength ahead of this match. There's no more league play they now have Europa business to take care of Paulo Fonseca will surely go with the 3-4-2-1 formation that has worked so well for him during the late stretches of the season. It's really a toss-up who will start in goal between Antonio Mirante and Pau Lopez given the fact that Roma's starting keeper has struggled over the last couple weeks but I still expect a Lopez to get the start. The three center-backs should consist of Alex Kolarov on the left Rodger Ibanez in the middle and Gianluca Mancini on the right. Unfortunately due to the childish behavior of Manchester United Chris Smalling is not able to continue to play in the competition. In as the wing-backs, we should expect Leo Spinazolla and Bruno Peres once again. In the defensive Midfield, we should see the pairing of Gonzalo Villar and Diawara. Jordan veretout will not be available serving suspension in the competition. Had he played this game probably would be a cakewalk. Roma has no choice but to play at full strength in Roman's attacking with henrikh Mkhitaryan and Nicolo zaniolo. Then upfront as Roma's Central Striker will be edin Dzeko he will provide great dangers to the Sevilla backline. The key player in this Roma team has to be edin Dzeko the team's top scorer and most experienced player in European football. He has 26 goals in European competitions for Roma he is the key.
Sevilla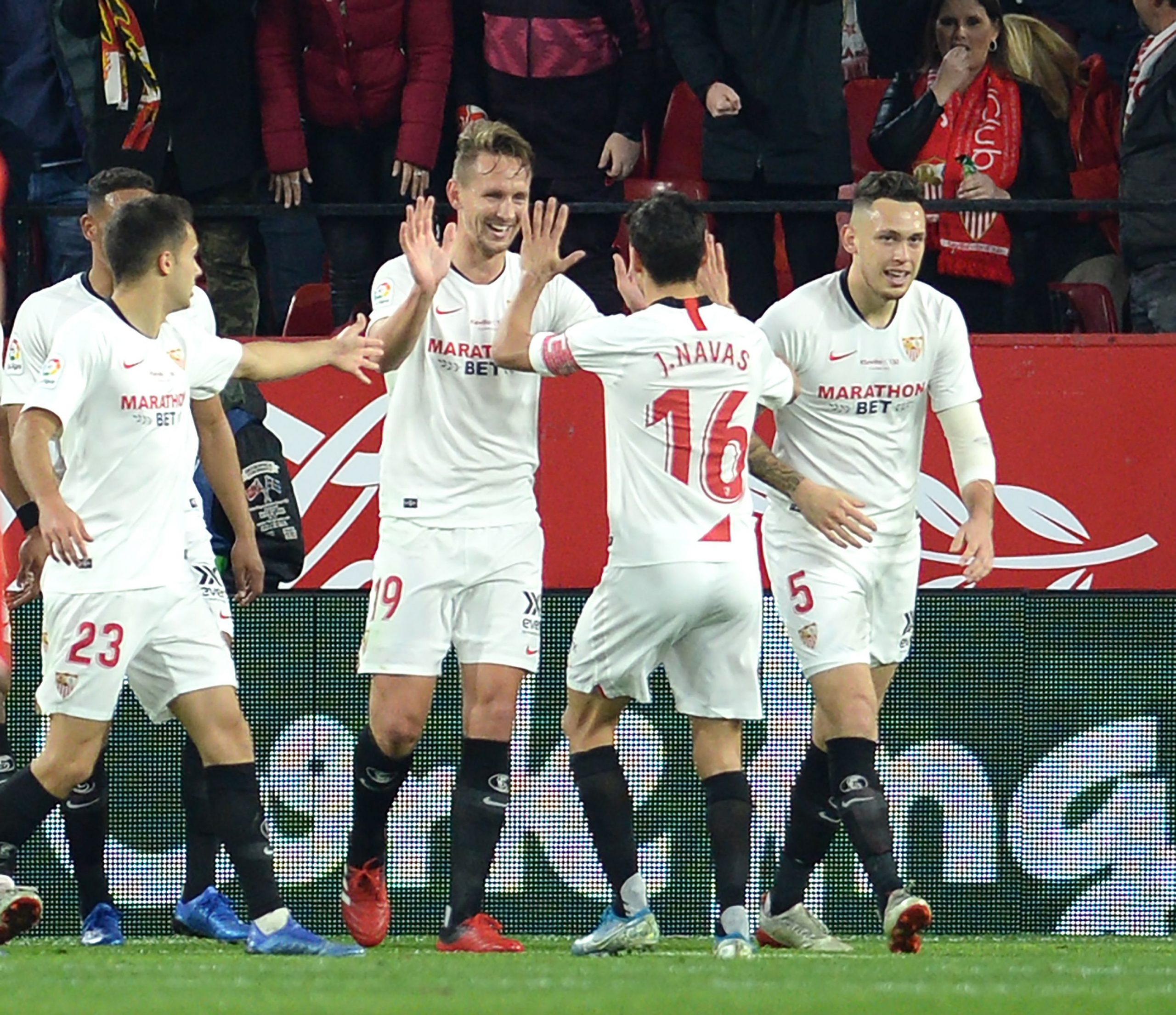 Sevilla finished top of their group in the Europa League despite a lack of challenge as well as fourth in La Liga earning the same amount of points as Roma this season. The Spanish side typically operates out of the 4-3-3 formation. In goal is likely to be a Tomáš Vaclík. At left-back, the talented loanee from Real Madrid Sergio Reguilón, beside him would be the center-back partnership of Diego Carlos and Jules Koundé with Navas operating at right-back. It's a very attacking setup that does not feature a defensive Midfield. At the Center Midfield position should be Gudeji. On the left Midfield Sevilla's playmaker Oliver Torres. Then on the opposite side on the right will likely be Jordan. Upfront in their attack on the left-wing is likely to be Munir as the former Barcelona product has it been the teams that top scorer in the Europa League. On the opposite side on the right-wing, we should see Ocampos then in as the central Striker will likely be de Jong. Sevilla will also have alternative options Off the Bench with Torres being the key.
Bottom Line: The Monchi Derby
It's all about Europa League football for Roma It is a completely different format which now favors Roma in this situation. Based on the way they have played over the last couple of weeks. Instead of matches being played over two legs it will be a one-legged bracket between all the teams left in the competition. That goes both for the Europa League and the champions league as well. This is why momentum plays into this so much. Teams that are in great form will feel the confidence about going through this trying to get all the way to the final. Meanwhile, teams that are in poor form is likely to struggle. The strength of a team does matter but momentum is everything in this competition. All it will take is 4 consecutive wins to capture the glory that these teams are fighting for. Roma has the opportunity to break their trophy drought. This is as good as an opportunity to do this as they will have. Over two legs going through the competition in the traditional way, it may not have favored them as much. Don't get me wrong no one really considers them favorites but this Roma team is flying heavily under the radar. It will, even more, play into the motivation to get the job done against Sevilla to have the chance to take this out on Monchi. The Spanish side actually it's quite fortunate to still be in the competition. An away goal scored in their round of 32 matchup against Romania side Cluj could have very nearly sent them packing and they wouldn't be here at all. La Liga has not been too strong as this season in fact it has been one of the worst campaigns for Spanish football in years. Top-to-bottom none of these teams from La Liga all that strong, while Roma operates on the opposite side of the coin as Italian football was the most competitive league this season and is only continuing to grow and get better be quite honestly, is the best league in the world. The difference in those qualities could maybe determine a result. However, we need to remember Sevilla has won this competition more than any other. They have been tested at this competition and know how to get the job done. even with that, it's unlikely because this is not a particularly dangerous team. They have their moments and Roma will have to be very aware that. Sevilla the biggest weapon is Oliver Torres he is the one player that Roma needs to worry about. He has some really incredible qualities even if his statistics don't blow you away he can be a difference-maker especially in a game like this. Roma's number one objective is trying to neutralize them while they have other good players on this team Oliver Torres is the one to worry about. Unfortunately for Roma, they will be without Chris Smalling during this competition as Manchester United forced the player to return. In light of the situation, it is likely that Rodger Ibanez will take his spot. He's a young player that can make a mistake but I think the link-up of the backline still can be serviceable enough to get past Sevilla. No Jordan veretout which can potentially be a big deal because if he plays I don't think Sevilla has a chance. Roma is likely to play Gonzalo Villar in the defensive Midfield instead I've seen him at his best and he can provide an awful lot but he doesn't change the game in the same way. The team would also be without Lorenzo Pellegrini. Pushing Nicolo zaniolo into the starting lineup. Don't get me wrong both of these teams are quality teams with the ability to get to the quarter-finals. However, Roma is riding high on momentum and Paulo Fonseca in the past has done well in these competitions. Even though they have struggled in the Europa League generally speaking this season they are in the best form of their entire campaign. On top of that Roma has played more recently because La Liga stopped a few weeks ago. They are fresher and in better form and a bunch of starters were rested in their final game against Juventus. With everyone back and moving as long as Roma has a plan to stop Oliver Torres and does better on defending set-pieces Roma should quite beat Sevilla on their way to the quarterfinals. Roma have the ability to create a lot of Chances with the experience of edin Dzeko who has been a difference-maker in these type of competitions. it's by no stretch going to be an easy matchup but the way Roma is playing with will drive them to the quarter-final in Germany on Thursday night Roma will get the job done. 
Manager: Paulo Fonseca 
Roma's Projected starting XI 4-2-3-1
GK: Pau Lopez
DEF: Roger Ibanez, Gianluca Mancini, Alex Kolarov
DEF MID: Gonzolo Villar, Adamou Diawara
ATT MID: Nicolo Zaniolo, Henrikh Mkhitaryan
Striker: Edin Dzeko
Manager: Julen Lopetegui

Sevilla's Projected starting XI 4-2-3-1
GK: Vaclik
DEF: Carlos,Kounde,Navas,Reguilon
MID: Jordan, Gudeji, Torres
Front Three: Munir,Ocampos,De Jong
Roma's Edin Dzeko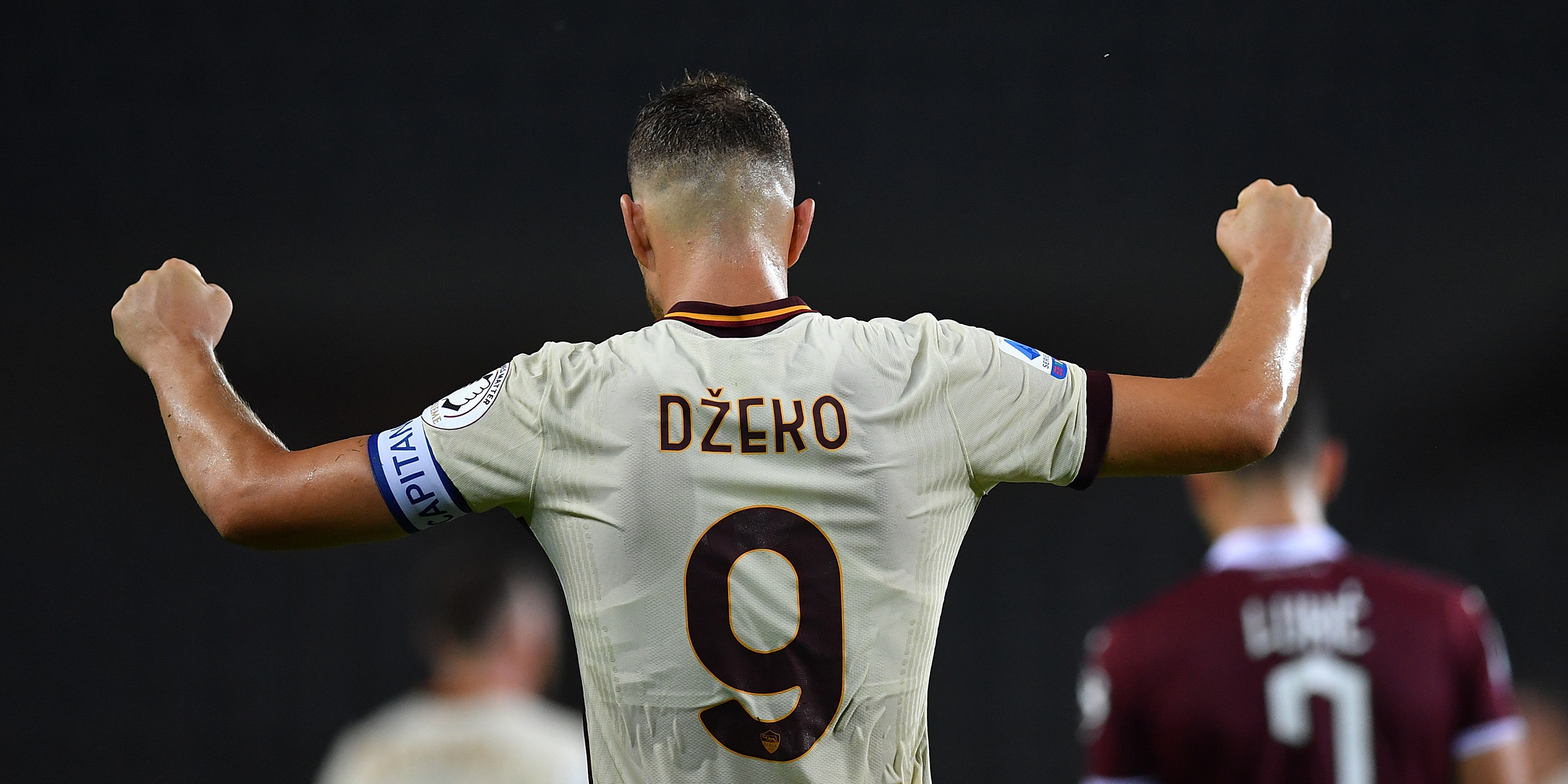 Sevilla's Oliver Torres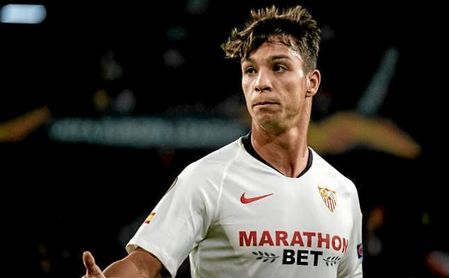 Match Details
Date: Saturday, August 6th 
Venue: MSV Arena 
Kickoff: 11:45AM (USA) 5:45PM (ENG), 6:45PM (ITA)
TV Broadcast: Sky Italia, ESPN+