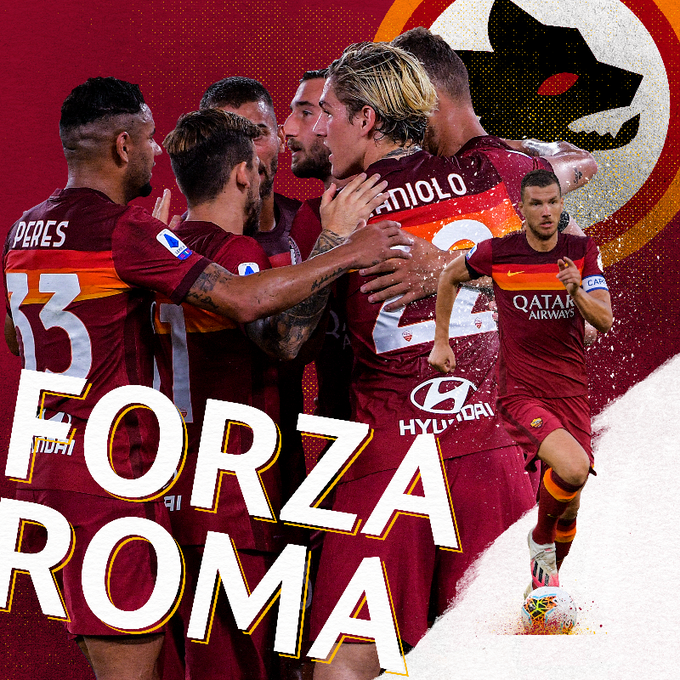 Roma's season has come to an end it has been a year of a lot of highs and a lot of lows in what has been a very untraditional year of Italian football following that pandemic of the Coronavirus. The club went through a lot of changes in the last year and Roma tried to deal with these situations as best they possibly could. Roma finished the 2019-2020 Italian football season with 70 points earning a fifth-place finish following a really extraordinary late run of form that held off AC Milan and Napoli for the final automatic Europa League spot. Roma finished the season with seven wins in their last eight games and going unbeaten down the stretch. This largely impacted their ability to finish one place higher than they did the year before. has have taken some really important steps in regards to the Future. Last season was an utter disaster as the Romans finished in 6th place going through managerial changes with Eusebio di Francesco and Claudio Ranieri leading Roma to a sixth-place finish in what was in a very disappointing season. It is the lowest they had finished in almost a decade. A lot of things changed since then. Roma hired Shakhtar Donetsk manager Paulo Fonseca he completely changed the Outlook of the club with changes also be made with the sporting director and on top of that Francesco Totti left the club after frustration with management and vowed to not return until the club was sold. on top of that, it was the first season without Daniele de Rossi and Francesco Totti since 2002. There were a lot of changes A mix of positivity and negativity throughout the campaign. Roma had attacking football at the Stadio Olimpico for the first time in a long time not only that they got some really big impact from unlikely sources and even though the season could have gone better they improved massively defensively and became even a more dangerous team going forward. The young talent that grew as the season went on and a lot of the new signings really fit in with the Roman culture. There still is a lot to improve on as Roma will head into the new season with more ambition and optimism now that the club has been officially sold to Dan and Ryan Friedkin a new direction of the club and some big changes will follow over the next couple of months. Roma became a more unified team this season after having a somewhat poisonous situation last year. They progressed in more ways than one but also have a fair bit of things to work on before the start of the new season. However, all things considered, they finish higher in the season before they dealt with some issues and at times we're in a Champions League race. They fell out of it down the stretch even though Lazio finished in front of them for the first time in nine years Roma has something special and if things start changing they could develop into a winner with some time. Champions League Football was never going to happen this season but with all being said they delivered on the expectation that I had for Roma this season. There's still a lot of work to do but it was a respectable season for Roma this club will only progress as time goes on. They have found their identity that will only push them forward.
Strong Finish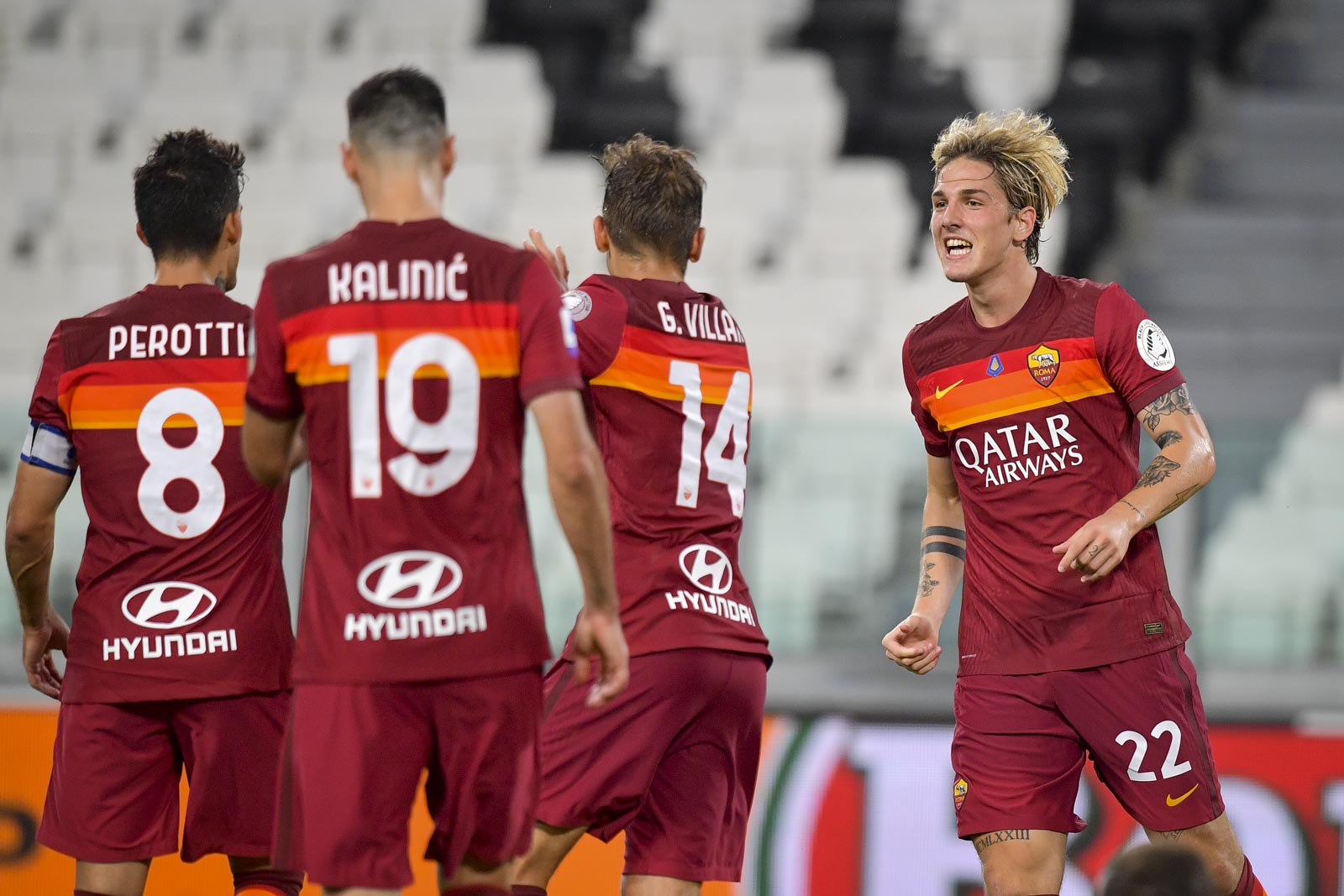 There's a lot of positives you can take from Roma season they have taken strides in a positive direction. The team itself is trending upwards. Even though there was some inconsistency throughout the season they finished a strong as they possibly could. It became a nip-and-tuck battle with AC Milan and Napoli for the final spot of the automatic Europa League position. For a good deal of the season, they were in Prime position for that some bad moments allowed Napoli and AC Milan teams that heated up at the right time to get within reach of catching them. The way they finished should give Roma incredible confidence going forward into next season. Even though it came late it saved their season. A large reason why they ended up having so much momentum at the end of the season was the way they played over their last eight games. After struggling since the restart Paulo Fonseca changed his formation and adapt to because whatever they were doing clearly was not working. Paulo Fonseca had religiously used the 4-2-3-1 formation most of the season. However, after the rough start after the restart of the league, He adjusted to the 3-4-1-2 formation and it changed the Outlook of the season. In Roma's final nine games the team from the capital picked up 22 of a possible 25 points nearly stealing a point from Napoli and would have if it wasn't for Lorenzo Insigne's incredible strike late. Roma beat Parma, Florentina, Brescia, Hellas Verona, spal, Torino, and Juventus. On top of that they probably should have picked up maximum points against Inter Milan and if it wasn't for a late penalty they would have they significantly outplayed the runners-up. Changing the setup gave Roma all this momentum throughout the closing weeks of the season. Roma adjusted to the circumstances and caught fire at the right time. They even beat the league champions and even though they were not at full strength they became just the second team to beat them at home since their new stadium opened. They could not have finished the season in the more terrific form this momentum will only drive them into next season with a lot of confidence and optimism. The games that they ended up winning weren't all easy and they had challenges throughout but nonetheless, it was an incredibly strong finish as Roma will have reason to be optimistic of their chances for Champions League football next season.
Unified Dressingroom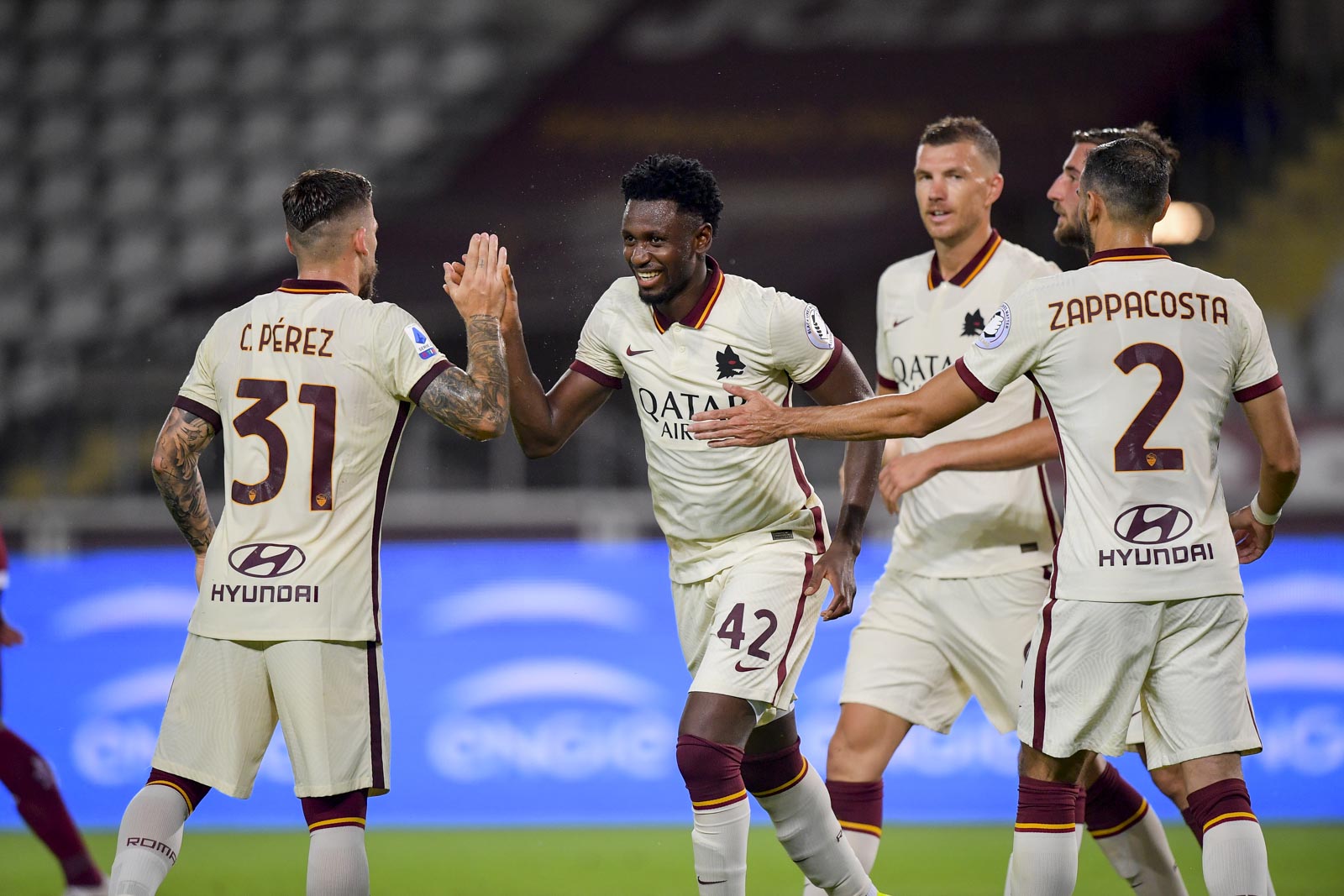 There hasn't been an absence of chaos within this Roma team but it is more in control now than ever. Last year it was just a really bad situation not only on the pitch but in the locker room. It was partly the reason Eusebio Di Francesco was relieved of his duties with 12 games to go last season. DiFrancesco is an excellent coach who deserves to have a top job in Italian football. He may not get a job like Roma again but nonetheless, I think all things considered he did a pretty fabulous job getting Roma to a Champions League semi-final with his brilliance. A third-place finish during his first year and a lot of positivity to go beyond that. However, it was a poisonous locker room in his second season. I think he's capable of handling personalities but at the end, he just lost it. It wasn't a good locker room there were internal issues on the pitch and off of it. They have even alleged heated disagreements on a regular basis. All that seemed to change this season maybe that's down to Paulo Fonseca coming in and changing the identity and personality of the locker room. Maybe it comes down to something else but there was a psychological difference between how Roma fought together this season. They were tough moments Roma had some losing streaks that did not sit well with the experienced players on the team and when the young players did not show up in the way they're expected to sometimes there were situations in which there was bad energy. However, the locker room itself has it been a unified this season. They work together as a team and were able to figure out the issues that needed to be handled. At the very end of the season Gianluca Mancini the future of the defense called-out Nicolo zaniolo Roma's best young player on the team. Words were exchanged but in the end, they were able to work together and figure out the problems and deal with it. Within days afterward, they shared a picture on social media with the caption Brothers. Last season had something like that occurred the entire situation would have blown up and imploded. The leadership has been re-energized in the locker room edin Dzeko who had a tremendous season on the pitch and in the leadership role that many believed he wasn't capable of having. There has been for moments from him on the pitch and sometimes he showed some selfishness but it was very infrequent. He was the leader of this team on and off the pitch. On top of that when a young player made a mistake or missed a big chance instead of screaming at them he lifted them up and because of this, the locker room was unified. Every team has issues it's about how you deal with them. Last year Roma was at wit's end with one another by the end of the season the same could be said about the Inter Milan locker room with the Mauro icardi drama. Roma was able to fix this about them and even though the locker room is only part of that equation it is really helped the team come together as one as a family in some respects. Everyone deserves credit for this Paulo Fonseca and the impact he has had since being in the team has only strived Roma and connected them more as a team and as a unit, everyone is comfortable with one another and when bad situations arise they have handled it. Don't get me wrong they have plenty of issues on and off the pitch but the difference between this season and last year is there is mutual respect and understanding there are disagreements there are times where certain players are criticized behind closed doors but in the end, they have worked it out and Roma has truly become one of the most unified locker rooms in the entire league. They figured out what the issues were and were able to deal with them something that would not have occurred of last year. This may not seem to be a big deal but in fact, this is one of the most important and crucial Parts a building a team the locker room has to be connected before they can win on the pitch together this year they figured that out.