Antonio Conte's Inter Milan Progress and Downfall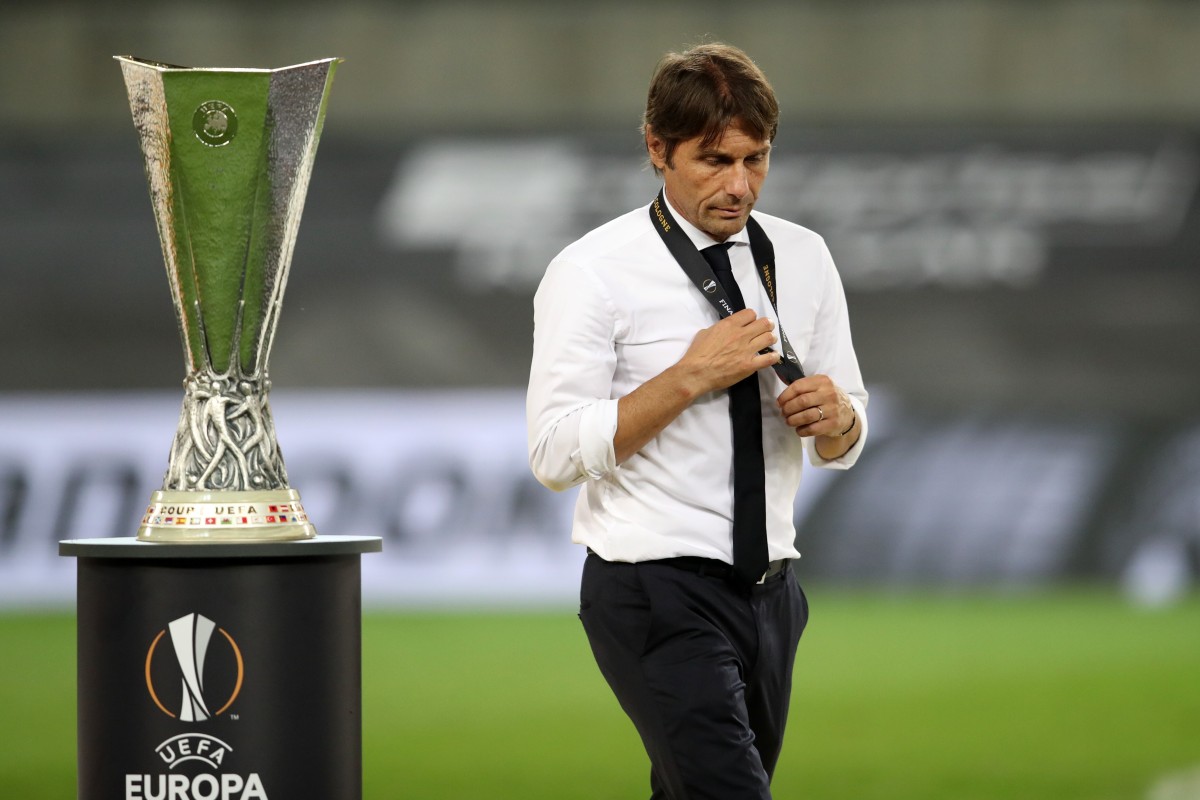 Inter Milan used to be one of Italy's biggest teams, a massive club that was a constant figure in the Champions League and the title race. Since there 2010 champions league following five straight titles, they have fallen from Grace just like their noisy neighbors AC Milan. They have drastically tried to change this over the last several years, and even with Club Legend Mauro icardi, they have struggled. They tried with Luciano spalletti Frank de Boer Stefano Pioli and Roberto Mancini. Nothing has seemed to work as Inter Milan has been a team that has struggled to get into the Champions League. Watching teams like Roma and Napoli be the biggest threats to Juventus over the last several seasons. They've gotten better they made the Champions League in two straight years under Luciano spalletti that brought them back to relevance, but the glory they once had seems to be far away. Mauro icardi one of Inter Milan's best strikers and one of the most clinical finishers we have seen in Italian football, went to PSG. While their best player over this time, Ivan perisic went to Bayern Munich. Both players ended up in the Champions League final. While radja nainggolan the player who scored the goal that got them back into the Champions League was sent away to Caglalri, where he recaptured his form just one season after joining from Roma in the Nicolo zaniolo swap that has not panned out. This season Inter Milan really tries to turn things around to return it to the glory years. They turned to Antonio Conte, a manager who started running the Juventus dominance directly after the scandal in 2006. He ended up winning multiple League titles coached Italy in the 2016 euros knocking off defending Champion Spain in the process and went to Chelsea and won the Premier League and FA Cup. Antonio Conte came in with an incredible reputation, which completely changed the complexion of how Inter Milan was going to be viewed in the upcoming season. Inter Milan may not have been the favorites going into the season, but they certainly were the team that was expected to give Juventus the most problems with Antonio Conte; they were expected to be a threat. He controversially brought in former Manchester United star romelu Lukaku spending well above his market value at the time. He also tried to lure edin Dzeko away from the Italian Capital, but the Bosnian instead signed an extension with the Rome Club. It was a mix of good and bad for Antonio Conte's Inter Milan. The Milan Giants started the season about as well as you could fathom. The way they started the season not only did they look like the biggest threat Juventus would have to deal with; they looked like the favorites. The second Inter Milan brings in Antonio Conte the mentality changes and Inter are now expected to win it. The link-up play with romelu Lukaku and Lautaro Martinez was incredible not to mention they got a lot of quality out of Dutch Center back Stefan de vrij along with new Inter Milan signings Nicolo Barella who struggled at many points this season but had to certain moments we even saw Antonio candreva Marcelo brozovic and even saw the likes Bastoni coming into the fold getting help from Alexis Sanchez and Stefano Sensi even though they were injured a large portion of the season. Everything was going well for Inter Milan; they looked like the favorites for the title. They beat AC Milan in the derby twice and managed to get some big results against some of Italy's bigger teams. They were nearly Flawless during the first half of the season. However, all of a sudden, they started dropping points during unfortunate times. Antonio Conte got frustrated and started a blaming referee for games acting like a child multiple games he was sent to the stands for his verbal velocity. Paulo Dybala ended up playing a starring role in a Juventus Victory against Inter Milan, which ultimately broke them. Following the first half of the season, things started going south they started dropping points against teams they should not have and even started struggling against them with the bigger teams in Italy. There was a string of games in which they fell short. Their European Adventure wasn't wonderful either even though they ended up in the group of death with Barcelona and Dortmund and Prague; they did not do enough and failed to beat Barcelona's second team at home at the San Siro Thanks to Carles Perez who joined Roma A month later as they exited the competition going straight into the Europa League. The second half of the season was filled with inconsistent play,finger-pointing, and a lack of accountability. Even though Martinez and Lukaku are still scoring at a high rate, other aspects of the team seem to hinder them. Antonio Conte's pour adjustments in many games ultimately caused Inter Milan to fall out of the title race. They were out of the champions league as well, and all the expectations that went behind Inter Milan imploded. The heat continued to rise on the job security of Antonio Conte. Inter Milan fell out of the title race and began to collapse, surrendering second place as Lazio overtook them and honestly was the biggest threat to the throne. Inter Milan eventually got the second place back after Lazio struggled since the restart. Inter Milan was horrible down the stretch, but they got the points they needed to secure second place. Inter Milan earned an extra 13 points only one point behind eventual Champions, but In fairness, Juventus took their eye off the ball once they had confirmed their title. Inconsistency and the two losses to Juventus saw them fade when they should have been on their tail. The season ended with a loss in the Europa League final to eventual Champions at Sevilla, although Romelu Lukaku had a season to remember a career year with 33 goals, but it just wasn't enough as Inter Milan won absolutely nothing. Following the season, they secured Hakimi's signings from Dortmund, and closing deals on Sandro tonali (Brescia) and Kumbella (Verona ), which should give the team optimism at the end of the season. However, Antonio Conte failed miserably, and his job was in question, but after A talk with the board, they agreed to continue the project. Immense pressure will be on Antonio Conte next season, and even though he got some things right and did a good job in certain aspects Inter Milan that came up short next season Inter Milan must win the title at all costs especially the changes that have happened at Juventus there's no excuse now for Antonio Conte. Its put up or shut up.
Zlatan Ibrahimović and Stefano Pioli Rescue AC Milan Season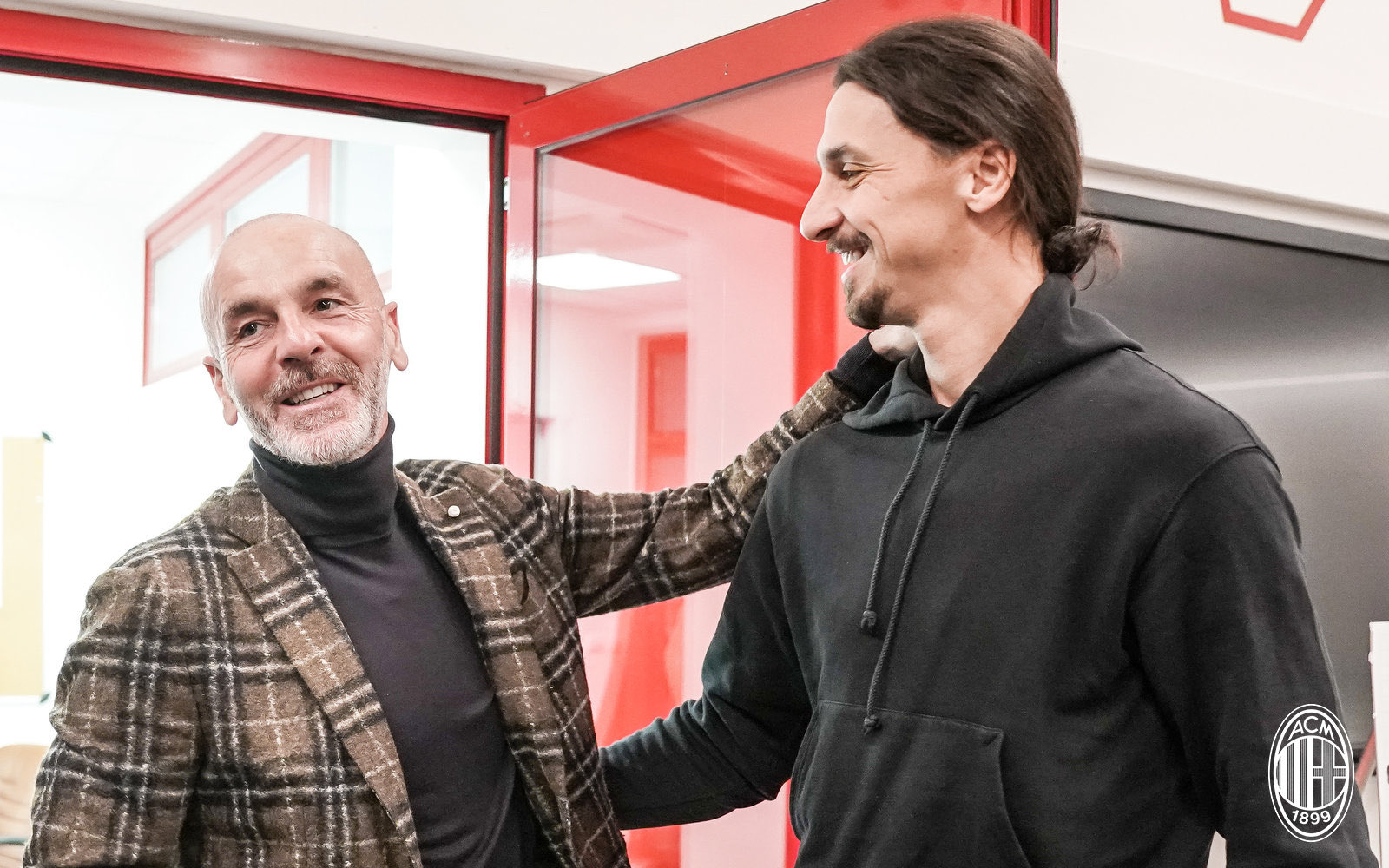 It was a less than memorable season for AC Milan, much like inter AC Milan desperately wants to return to the glory years. AC Milan is the European Giants of Italian football. They have the best Dynasty ever seen in the league under great managers and seven European Cups and 18 League titles. However, poor decisions across the board regarding signings managerial decisions and other aspects of the team have been miserable since their last league title in 2011 under Max Allegri. They have gone through so many coaches and players over that time, and it just hasn't clicked. They have imploded the once-great team has fallen on their face repeatedly. In many years, they have not been in the Champions League, and quite frankly, along with Inter Milan has been the laughingstock of Italian football. A team of their size needs to be doing a much better job of competing with the rest of Italian football Juventus Napoli & Roma has been the three teams most constant over the last couple of Seasons AC Milan need to get into that space because they cannot go through another season in which they fall short of Europe. They made the Europa League this year, but their mentality and eyes are on something much bigger. AC Milan once was the biggest club in the world now there's a question that remains if it's a big club at all. Hiring Paolo Maldini has been one of the worst decisions the club has ever made. He has brought nothing but negativity and chaos to The Rossoneri. He has done an atrocious job not only in building this team but also going after certain players and firing coaches without giving them a chance. However, AC Milan ended the season with incredible optimism for what the future might hold. While they're building this all the wrong way, they really should look to what Roma has done collecting young Talent and developing them. AC Milan has been a disaster the board, and the team itself has no idea how to build a team into a winner. Top to bottom it was a bad season but despite that, the last part of the season AC Milan played some of their best football we have seen in years. Going into next season, they will still be significantly behind Inter Milan Juventus Napoli Roma and Lazio, so making the Champions League next season will probably not happen. However, they can progress and position themselves to make it The Following season, and maybe just Maybe Lazio underachieves and Atalanta fall out. However, the reason they have a reason to be optimistic and finished in a sixth position is because of a controversial transfer of 38 year old is like Zlatan Ibrahimovic the former world-class Star had just finished playing at LA Galaxy it didn't appear he had much to offer any more however even though he is not one of the best players in the league he was exactly what AC Milan needed which is why they are so desperate to bring him back for one more season at the time it seemed like an awful idea because this was the January transfer window they needed quality that could help them immediately the Swedish Striker ended up helping them in terms of leadership and quality he scored 10 goals to do that at his age in a league like this shows the qualities he still has. He is not one of the team's best players, but he was a reason the season was saved. Bringing in Stefano Pioli also helped immensely question marks surrounding that appointment, but it has worked out almost to Perfection. Again Ibrahimovic isn't one of the best players in the league, and Pioli is not one of the best managers, but bringing these two guys in helped them consolidate their season that looked over. Without them, this team does not get into Europe
Paulo Dyabla's Brilliance Single-handily Leads Juventus to Scudetto 
Juventus this season ended up winning their ninth consecutive scudetto. It is truly remarkable given the team that they won this title with. This has been a tremendous run as they have dominated Italian football for the last decade. Ever since Allianz Stadium opened up, Juventus has only lost two games in their home stadium and won the league title every single year since. Maurizio Sarri experiment failed miserably. Even though Juventus ended up winning the league title, it was a horrid campaign. If That season is replayed multiple times, most times, Juventus doesn't win this title. This was a bad team that ended up winning the title based on their own Superstar. Paulo Dybala was the best player in the league this season, and at times it didn't look even close. The numbers may not suggest that, but his impact on this team is more profound than the number say. Everyone continues and continues to praise Cristiano Ronaldo for the season he had. Completely ignoring the fact that he was second fiddle to Paulo Dybala, who was by far the team's best player. Without Paulo, Dybala Juventus isn't even in the Champions League. If Ronaldo was by himself in this team with a horrible Midfield questionable defense and overall a bad team, they would not have made the Champions League. I do understand Cristiano Ronaldo scored 33 goals in Serie A this season. However, 12 of those goals came from the penalty spot, and without Paulo Dybala, in this team, Cristiano Ronaldo does not get half the opportunity to score. Alone in this team, Ronaldo would have struggled to score 20 goals. Cristiano Ronaldo had a very good season and deserved a lot of credit for what he did. It might even be fair to say without Ronaldo Juventus don't win the league title, but this team still makes the Champions League with Dybala alone. Cristiano Ronaldo was better last season than this season even though he did not score as many goals. Given the value of Paulo Dybala, it just proved and Justified that he was the very best player in all of Italy last season. This was the worst Juventus that we have seen in a decade. Somehow someway they still managed to win the title; the question you need to ask yourself is, how is this possible? The answer Paulo Dybala. His individual brilliance took Juventus to a title they absolutely did not deserve to win. It highlights his value and importance. Not only did he score, but he put his teammates in position to score on countless occasions. The Argentine genius scored 11 goals and supplied 11 assists for his teammates. That's not also counting the numerous other times he put his teammates into the best position possible to succeed. If you want to look at Paulo Dybala in all competitions, he had 17 goals and 14 assists across all competitions. The value and impact he has had on this team this season are undeniable. Cristiano Ronaldo was essential, but no one had more weight on a team and more influence on a title then Paulo Dybala. He scored in the biggest game against Lazio twice against Inter Milan scored against Atalanta; the bigger the pressure, the higher the stage, the better he performed this season exemplify that statistics don't mean everything he was the best player in the entire league. He only scored 11 goals that tells you everything you need to know about this season; he single-handedly won it for Juve.
Gattusso comes to Napoli Mid-season and Wins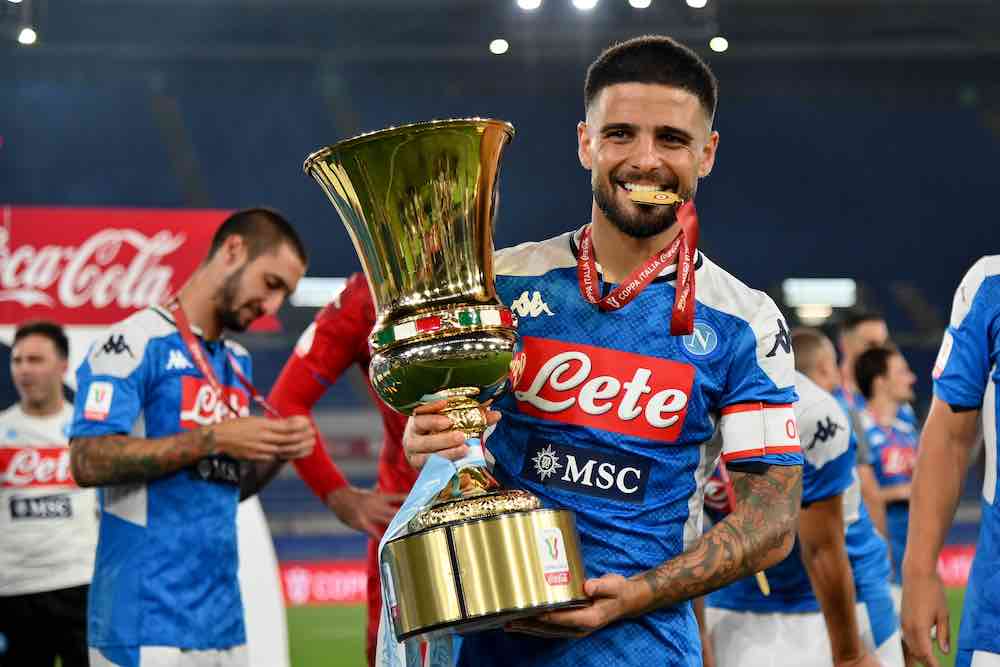 Napoli is another team that vastly underachieved their expectations. Napoli has consistently made the Champions League the last couple of seasons. This included two seasons in which the Naples side probably should have won the league title but fell short in the most significant moments. The Gonzalo Higuain record-breaking season and another season a year later. Napoli really could have come out of this with two League titles. Under Sarri they really transform the club into a team that can challenge for trophies once again. However, he ended up leaving for Chelsea and then for Juventus. Napoli hired legendary Italian Football Manager Carlo Ancelotti one of the best in the world at the time as he has won the Champions League on three different occasions as well as having success in a multitude of countries specifically AC Milan the former Roma player developed himself as one of the best managers in the world. So when Napoli hired, it seems like it seemed like a considerable upgrade. It turned out not to be the case Carlo Ancelotti team finished second last season due to the dysfunction across most of the top teams in Italy Juventus walked it. This season it was highly expected to be much more balanced, especially a Napoli team lead by Carlo Ancelotti, who at the time was still regarded as one of the best in the world. The legendary coach didn't even make it through the season. It was wildly inconsistent throughout the majority of the campaign; it even started to look like they would miss out on European football altogether. They were as low as 12th in the table; it ended up forcing Napoli's hand Carlo Ancelotti, and Napoli ended the relationship on Mutual consent. Following the sacking, Carlo Ancelotti went to Everton; meanwhile, Napoli saw their season change as they hired former AC Milan manager Dinardo Gattuso who honestly did not deserve to be sacked by Paolo Maldini. They were just a point away from Champions League football it was harsh, but seeing how well that he did with Napoli this season truly highlights the catastrophic mistake that AC Milan made. I know they have done well in the second half of the season, but Gattuso has shown his worth at Napoli. He truly is one of the best coaches in the league and is one reason Napoli will be one of the favorites for the title next season. Gattuso completely turned around Napoli as the team from Naples that looked far from Europa League spot; it seems out of reach. Somehow he managed to climb that wall they ended up as high as 5th Place they ultimately finished in seventh behind Roma and AC Milan however he got his Napoli team playing to an incredibly high level and on top of the led them to the Coppa Italia final against Juventus and Napoli won it a 0-0 draw that was ended by a penalty shootout having only been there a couple of months Gattuso led Napoli to a trophy which got them into the Europa League automatically that looked like it wasn't going to be possible earlier in the season Gattuso came in in a difficult situation and won with Napoli he is a big reason why they will be one of the favorites for the title next season.