20. Spezia
After 113 years, Spezia has finally made it to the top division in Italy. They finished third in Serie B last season with 61 points despite not having a top-five goal scorer in the league. They found a way to get through the promotion play-offs to get their chance at the top of Italy finally. However, I do not think it will be a very long stay. They only have one of the three ingredients required to survive a 38-game season in Italian football realistically. Top to bottom, they have one of the weakest teams in the entire league. This could be another Hellas Verona situation, but it just doesn't seem like they have enough to compete with some of the other teams fighting for survival. Typically speaking, if you're going to survive a season, you need a goal scorer that can give you between 10 and 15 goals, a backline that can handle immense pressure, and a goalkeeper who can keep them in games. The one thing that's going for them is they have a pretty remarkable goalkeeper; having signed Zoet from PSV, he will keep them a lot of games, but my fear is the backline will not be able to handle Italian attacks and will overwhelm their goalkeeper. There's not enough creativity in the Midfield and a lack of a true scoring threat going forward. They will struggle right from the beginning, and unless they have a Hidden Gem inside their team, we are probably looking at the bottom of the table finish for the newly-promoted side.
19. Genoa
Genoa has been a team that has survived by the skin of their teeth in the last several seasons. Every single season it looks like it's going to be their time to get relegated down to Serie B. This is an inferior side with very little quality throughout it. They nearly were relegated last year and probably deserved to go down more than Lecce. Genoa used to be a team that can compete and occasionally takes points off the opposition. However, that just doesn't seem to be the case anymore; they don't have certain qualifications for a team that will position themselves into the next campaign. They will be in and out between safety in the relegation zone all year as they always are. There's some quality within this side even though it's not very much, so maybe there's a way they can somehow manage to survive yet again. However, looking at the team, it seems very unlikely. They managed to bring back Matteo Perin in goal, which will help them keep themselves afloat in some games, then they have Andrea Pinamonti that may give them enough goals to survive, which is why I give them a slim chance. However, quite simply put, the rest of their team simply isn't good enough. This team should have been relegated three years ago and somehow manage to stay up as much fun as the Genoa Sampdoria Derby has been. I believe this is the last year we will see it for a while; their luck, simply put, has just run out.
18. Crotone
Crotone has returned to the top of Italian football after just one season. Last time they were in the top of Italian football they did well; they stayed for two years before ultimately going back down to Serie B. They are back; the most remarkable thing we have seen from this team during their time in the top was beating Lazio on the last day of the season to stay up just a few seasons ago. Perhaps they got a bit of magic in them. But equally, maybe they don't. They certainly do have some of the components to try to survive this season. The question is the number of goals they will get from Simy; he is their top goal-scorer, scoring 20 in Serie B last season as well as scoring seven goals and four goals in their two years in Serie A. He must get into double-digits if they really want a chance to survive. They're not an overly impressive team, but they probably have a good enough Midfield and backline to survive, but it's going to be a battle all season. There's certainly a chance for them to survive. However, some of the other teams that will be fending off survival have more quality pieces, which puts Crotone at a disadvantage. It's really hard to say whether they will go down or not just because you never know what can happen, and they seem to have a good enough team to survive prototypically, but I just worry about some of the other teams they would have to beat to the punch. I have them going down just because I've got a little more belief in Sampdoria, Torino, and Udin; it's not because the team's not good enough; it's just because the surrounding teams have better players, and at the end, that will be their downfall.
17. Sampdoria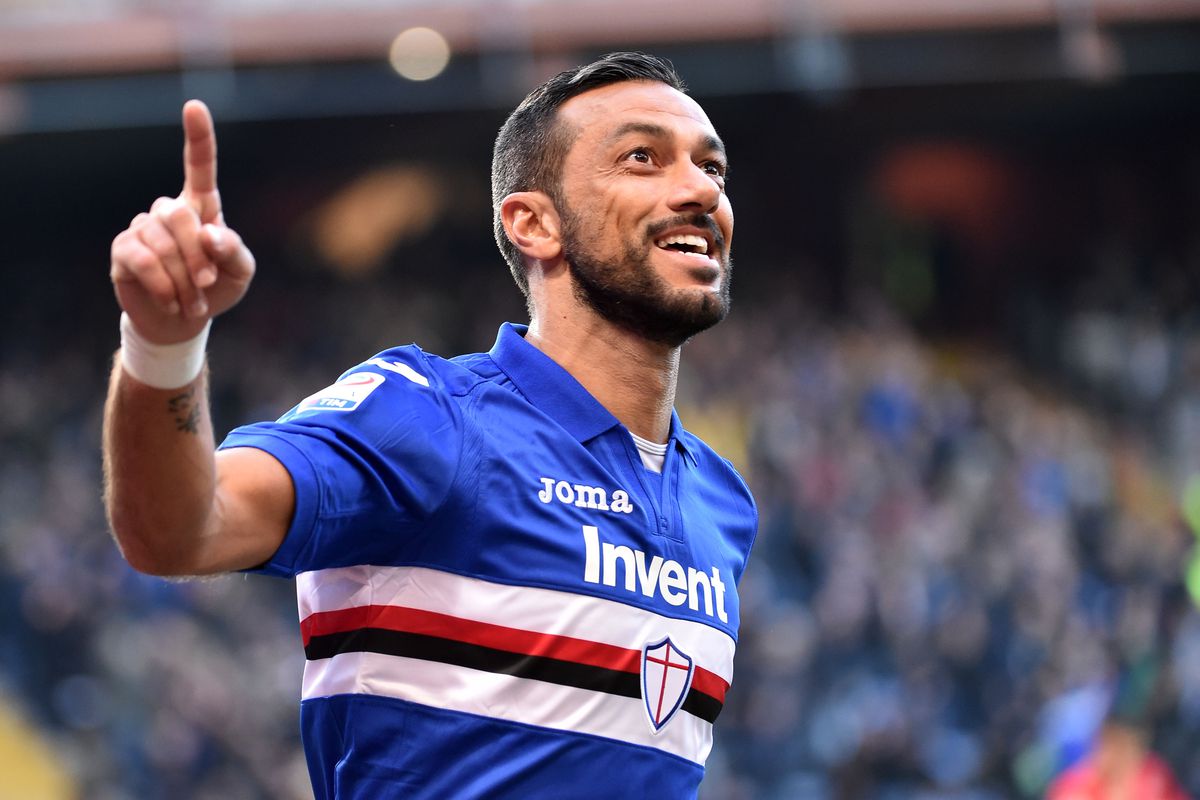 Sampdoria had a relegation scare the majority of the season last year. After a really bad start to the season, Claudio Ranieri was brought in to somewhat rescue them from relegation even though it took the majority of the season to confirm their safety. It will be another difficult season for them, but as long as Claudio Ranieri is in control, this Team will not go down; he's too good of a manager to let that happen. They have enough quality throughout the Team, even if some of it is a bit aged to find a way to survive another season. They will be in a relegation battle this season, but in the end, once again, I think they will find a way to escape. They have an excellent young goalkeeper Emilo Audero enough defense to keep themselves at Bay with some of the other competitors for safety. Strong enough in the Midfield with Gaston Ramirez youngster Gonzalo Maroni who is coming off a loan at Boca Juniors. Then, of course, their bully in the Midfield Ronaldo Vieira, who should be in for another terrific season. Upfront, the Team may not have the best option, but Fabio is still there despite his age, and he will get the club at least 10 goals and provide leadership. They have Manolo Gabbiadini, who will get them a respectable amount of goals this season along with him. Their goalkeeper is excellent. They have a decent Midfield decent going forward. It's not a perfect team. They do have issues. There's a lot of Teams significantly more talented; however, Sampdoria has a good manager who has never gotten relegated and always seems to turn up for the big games. All things considered, it is a pretty well-rounded Squad; they're just not as talented as the rest of the teams a little higher in the table. It will be a struggle, but I think Sampdoria has too much quality inside the squad to go down to Serie B; it won't be easy, but they'll be back next season.
16. Udinese
Udinesse is a team that always seems to underperform the expectation. In terms of quality and ability they have a top 10 to 12 roster. For whatever reason, they're just unable to come through and have issues handling the big matches, which has been a big problem. This team should not even be entertaining A relegation battle, but every year, they get dragged down. You look at their roster, and all the quality has they should be doing much better than they are, but given that that has been their Testament over the last couple of years, I just can't see myself taking them higher. I have them finishing in 15. They could maybe squeeze a few spots higher, but there's a lot of changes going on with it the squad, and there's a lot of question marks around what team is actually going to look like. Their team's specific components make it mutually impossible for them to be relegated. Rodrigo de Paul is the big question going into next season. Leeds United is very interested in bringing him to England as the newly-promoted side wants to add some more Firepower after already getting Rodrigo from Valencia. The club has already signed Fernando Forestieri as a possible replacement. Even though they did not have a powerful attack this season, they have enough Firepower and components to score enough goals to keep themselves up. I don't see this team being in a real relegation battle this season at any point despite the circumstance. They probably won't finish that many points off the bottom of the table, but they won't truly be threatened by safety this season. Kevin lasagna and Ilija Nestorovski will be leading the attack. With Midfield filled with Stefano okaka Barak and perhaps their most important piece Rolando Mandragora if healthy, his Brilliance alone can keep them out of the danger zone. I'll be honest. I am incredibly worried about the defense, and if this team has a different goalkeeper, they probably finish a little bit lower. Musso was one of the best goalkeepers in the entire league last season, being in the top three when it comes to clean sheets. His shot-stopping ability will over-trump for defensive play throughout different moments this season as it did this last campaign. Scoring a high amount of goals and not putting themselves In Harm's Way will be the most significant factor of where they finish this season. Even if they lose Rodrigo de Paul, they have done decent business and have a good enough team to finish clear of the bottom without worrying about it much. There might be times this season when they get dragged into it, but there's too much quality for them to really have to worry about it at all.