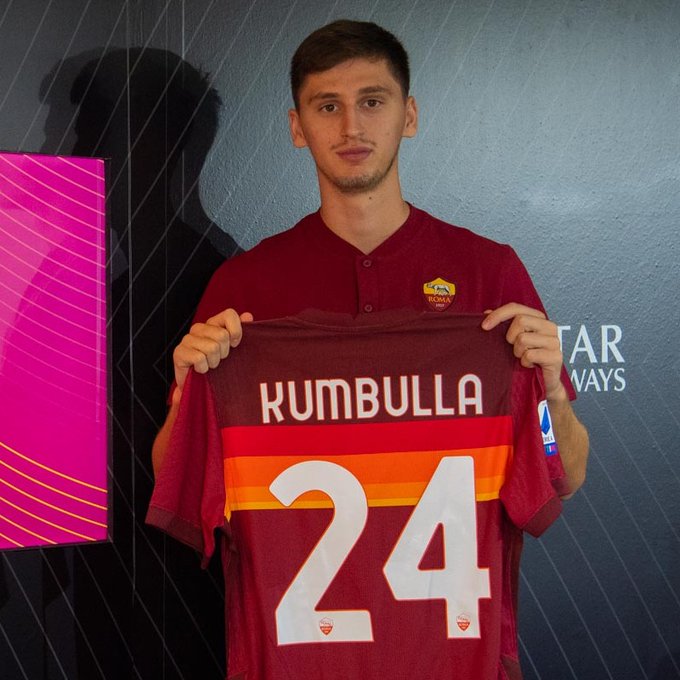 Roma has done very minimal transfer business this summer. The circumstances and situation is different because of the pandemic; the transfers haven't been flowing as freely as they would have otherwise. The change in schedule has affected the market. It's been a specially slow build for Roma in the window largely because the Takeover had to be fully authorized been completed. Then Roma has spent most of the window trying to reason with Manchester United over the potential re-signing of Chris Smalling in the Italian capital. Chris Smalling has made it abundantly clear that he would like to continue his Roman Journey. Roma has been very patient with Manchester United despite how childish they have behaved during this transfer ordeal. Roma has been very generous, and their offers have been reasonably Fair given the player's age and under that pandemic circumstances. Manchester United isn't budging over the price, and in doing this, they potentially poison a relationship between Roma and Manchester United. Things like this could have a drastic ramification if a high-quality Roma player becomes available, man united will not even get a look because of how they conducted themselves. It seems like the deal is dead; however, that's not the big news that's coming out of Italy over the last 72 hours. Roma seems to be doing some late rallying in the transfer market before the season kicks off Saturday the 19th. Roma pulled off one of the most surprising and under radar transfers of the window thus far in Italy. This season, the only business Roma has done so far is signing Pedro on a free and securing permanent deals for Carles Perez, Mkhitaryan, and Jordan Veretout. Albanian Hellas Verona Center back Marash Kumbulla is one of the highest-rated players in Italian football. Certainly one of the best young players in the League. He is only 20 years of age and is very highly regarded as a prospect in Italian football. He seemed to fit the Surplus requirements of a lot of the bigger clubs in Italy. Inter Milan Lazio, we're both very interested at different points a time during the transfer window. He was a big reason why Hellas Verona ended up having such an outstanding season after promotion. He was a player that Roma didn't seem to be looking at; however, the frustration with Chris Smalling opted Roma to pull the trigger. There was minimal speculation or any reports regarding Roma's interest in the last 72 hours; a lot has happened regarding his future. Roma ended up pulling off a deal securing the incredibly talented Albanian Defender's services that will set up Roma very nicely for the future to come in regards to this club. The ownership group we're aggressive and pulled off one of the most underrated transfers of the window. The story broke on Monday afternoon as Roma agreed with Hellas Verona on a 5 million loan with the obligation to buy at 25 million. Personal terms were agreed a day later on a five-year deal keeping him at the club until 2025. He made the trip to Rome on Wednesday as he was taken immediately to Roma's facilities to undergo his medical. He passed his medical, and it was introduced as a Roma player on Thursday. Roma essentially pulled off this deal right out of thin air; there was no speculation that Roma was even interested until they pulled off the deal. He will join a very talented team that is even set up more for the future now with his signature. He will join a backline with Gianluca Mancini Rodger Ibanez and potentially another center-back as Roma's business is not over. However, to get this deal done to sign Kumbulla shows the integrity and the seriousness of the new ownership. He is one of Roma's best signings in the last several seasons; the Albanian is only 20 years old and hasn't even dipped into his potential of how good he can ultimately become. He is one of the best young talents at the center back position in World football and one of the most highly-regarded prospects in Serie A. This has fulfilled the later months of the window with Supreme excitement coming from the capital. He will be eligible to start the Opening match this weekend against his old Club Hellas Verona. In addition to that, Roma still has a lot of business to take care of. They are interested and bringing an Armando Izzo from Torino and have been in negotiations with De Sciglio from Juventus, only adding more quality. On top of that, they have reached an agreement with Napoli for Milik; the two clubs have already agreed on a transfer; only personal terms needed to finesse the deal. According to a report on Wednesday, his agent has been in Rome today and has been convinced to give the green light. they still give Rome a chance to sign the striker, which would likely finesse edin Dzeko to go to Juventus and add one of these center backs before the start of the season. On top of that, Roma continues to be aggressive as they are looking at potentially bringing in Rodrigo de paul one of the most underrated players in the League. Now that Cengiz Under has been sold to Leicester city for 25 million, it opens up the funds to finesse the move for the Argentine midfielder; many moves are going on all at once, and Roma are trying to wrap these up as quickly as possible. However, Roma go out there and get themselves one of the best young defenders in Italian football Kumbulla is going to be a big part of this club's future as we advance as the Albanian joins the Giallorossi as they pull off an incredible move for one of the League's best young defenders. More action could be made in the market in the next couple of days, but Roma getting Kumbulla is the prize and taking him from Inter Milan and Lazio is just bittersweet
"Roma represents an opportunity, and a challenge, impossible to turn down," said Kumbulla.
"I was convinced by the plan the club has in place and I had no hesitations about making this choice – I will do everything to ensure I don't disappoint those who have shown their belief in me."
Best Signing In Several Years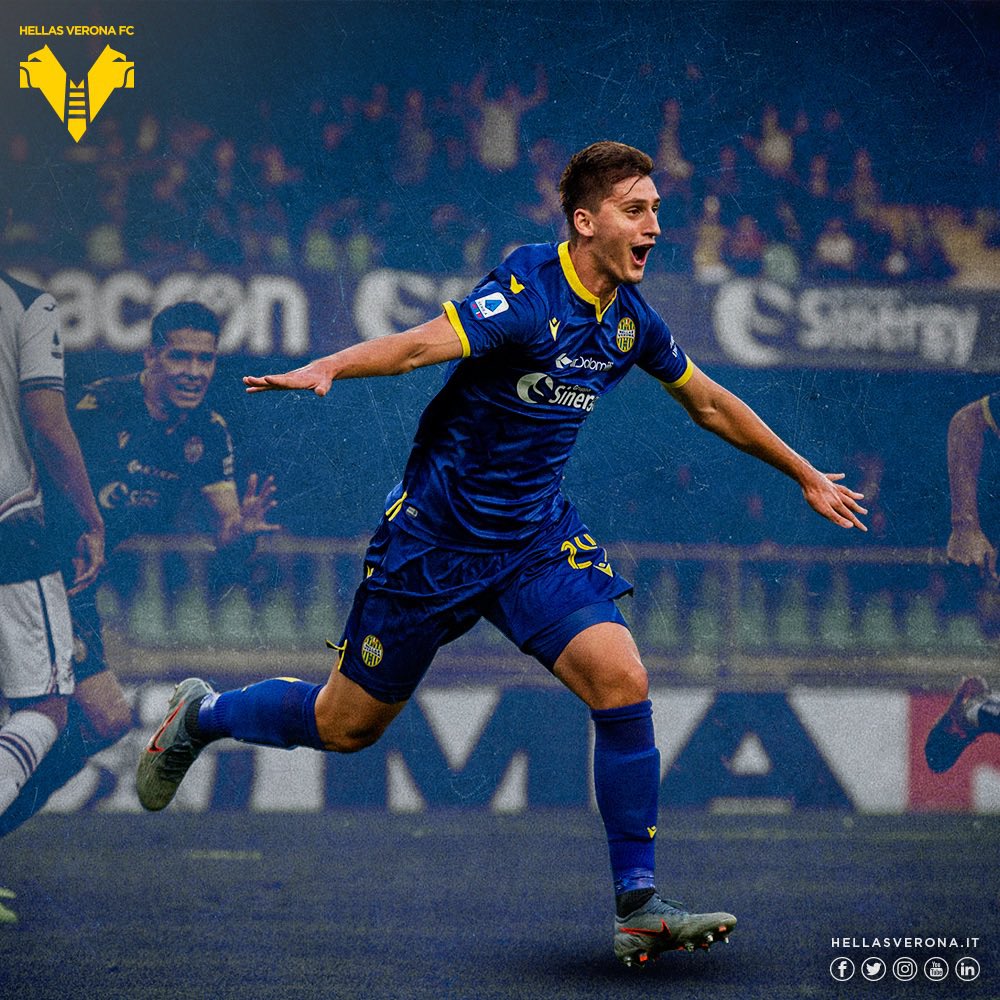 In terms of financial investment, but they have made in the transfer market, this is one of Roma's best signings in recent years. This is almost an uncharacteristic Roma move. Kumbulla was previously linked to both Lazio and Inter Milan. This is a bittersweet having taken from Roma's biggest rivals. This is a deal that kind of came out of thin air. This is a move that a Juventus or an Inter Milan would make; this is uncharacteristically a Roma move. It was a shocker to everyone involved outside of the ownership that was pulling off the deal. Kumbulla had a terrific debut season in Serie A with Hellas Verona, became one of the best promotion sites we've seen; given their team's status, they largely overachieved anybody's expectations for them. Kumbulla was certainly a part of that; he turned out to be one of the best center-backs in the entire league and certainly one of the best young players. Even Beyond Italy, when it comes to the center back position in his age group, he is one of the best in any League, which is why it was such a shock that Roma could pull this off. It just happened and escalated very quickly. As I have mentioned, he is very highly regarded among Personnel in Italian football. The Federation rates him incredibly highly, certainly one of the best prospects in Italian football. It certainly proved to be an aggressive move as their outlook on the season drastically changes because of their ability to pull this off. The negotiations went very quickly as they reached a deal with Verona and the player within days of each other before officially being introduced to the media on Thursday. This is a player that will be very influential and impactful for years to come. A player like this typically goes to a team like Juventus; on this occasion, he's coming to Roma. This is one of the best signings Roma has had this decade. His potential is enormous, and what he's able to bring to this team makes them such a factor maybe not this season but going for they are positioned extremely well for the future given the other parts of this team. He is certainly going to be apart in the Roman Revolution; he is a player that Roman never thought that have a chance to sign I give credit to the roller board to having the balls and the aggressive mentality to approach the situation. This will end up being one of the best signings in the window, a signing Roma stole from underneath the rivals down the road. He's got all the qualities, intangibles, and ability to become a superstar at the Stadio Olimpico; the future just got a whole lot brighter.
The Future & What he brings to Roma
Marash Kumbulla will fit right into this team immediately. He's a player who can adapt to many different formational changes that we could see adjustment from Paulo Fonseca's side throughout the season as we often saw formational adjustments. Roma hit a losing streak during the closing months of the season before Paulo Fonseca changed to a 3-4-2-1 formation. It turned out to be a blessing in disguise. Roma won seven of their last eight games, ending the season as one of the league's hottest teams. This is important to mention because Kumbulla, while at Hellas Verona last season, operated outside of this formation pretty frequently. He will fit right into the system and be that monster he's capable of becoming. He's incredibly strong, defensively very physical a super athlete; there's a reason so many teams were keen on him. He is very versatile. A quite an imposing size for a Defender at six foot three, not only does he have the Athletics ability, the skill, an size, but he has the speed to go on top of that, which makes him such a complete Defender. Roma has missed on transfers like this before they're not going to miss on this one because this is a prospect that everybody's high on, not just Roma. Hellas Verona conceded the sixth-most shots in the league last season, but according to statistics, they rarely turned into anything dangerous Marash Kumbulla was the Forefront of that. They suffocated opponents as a group, but the head of that snake was 20-year-old New Roma signing Marash Kumbulla. His qualities can be infectious on any team he plays, for he has the prototypical size to be a classic long-serving Serie A Defender. Had the stature, broad shoulders, and velocity that can frustrate opposing forward, he has incredibly rare traits, and abilities for a defender of his age kumbulla is comfortable with being uncomfortable; he can be a vocal point of any black line, dig his feet in, and battle for every ball. Joining a backline that features Gianluca Mancini and Rodger Ibanez will make this team watch for years to come. The transfer business isn't over; more Defenders could come in that will only justify this transfer even further. Not only that, but he can also feed into the attack as well as his responsibilities defensively. His game's weak point is his passing ability; he can open up the game with that thing, but his accuracy isn't on par with some of the more notable names in the league. However, he is on the same team with Lorenzo Pellegrini, one of Europe's best passers. If he can improve that part of his game, they could really be creating a monster in Roma. Even with that, the collection of skill and ability that a kid of 20 years old has will only be a more drastic weapon inside of this Roma team that seems to be building an excellent project at the Stadio Olimpico. They may not be at that point where they can take the league by storm. Still, the same time they're not far away. Roma is a sleeping giant even without him with Kumbulla in this team, pretty soon people will wake up and see the qualities that this team has. The talent of Kumbulla is undeniable; he's only going to get stronger and better, which will set up a team striving for the future while also doing damage in a current-day. Kumbulla is a young player that has proven his ability, but Roma has more than just him. Carles Perez, Diawara, Justin kluivert, Lorenzo Pellegrini, Gianluca Mancini, Rodger Ibanez, and others are all under the age of 24 years old this is a team of youngsters that are being built for the future; the signing of Kumbulla only solidifies that I'd be careful underestimating this Roma team with a manager and Paulo Fonseca that plays attacking football. Kumbulla arriving in Roma only enhances that dynamic welcome to Roma Marash kumbulla.