Bundesliga: Gio Reyna Dortmund vs. Gladbach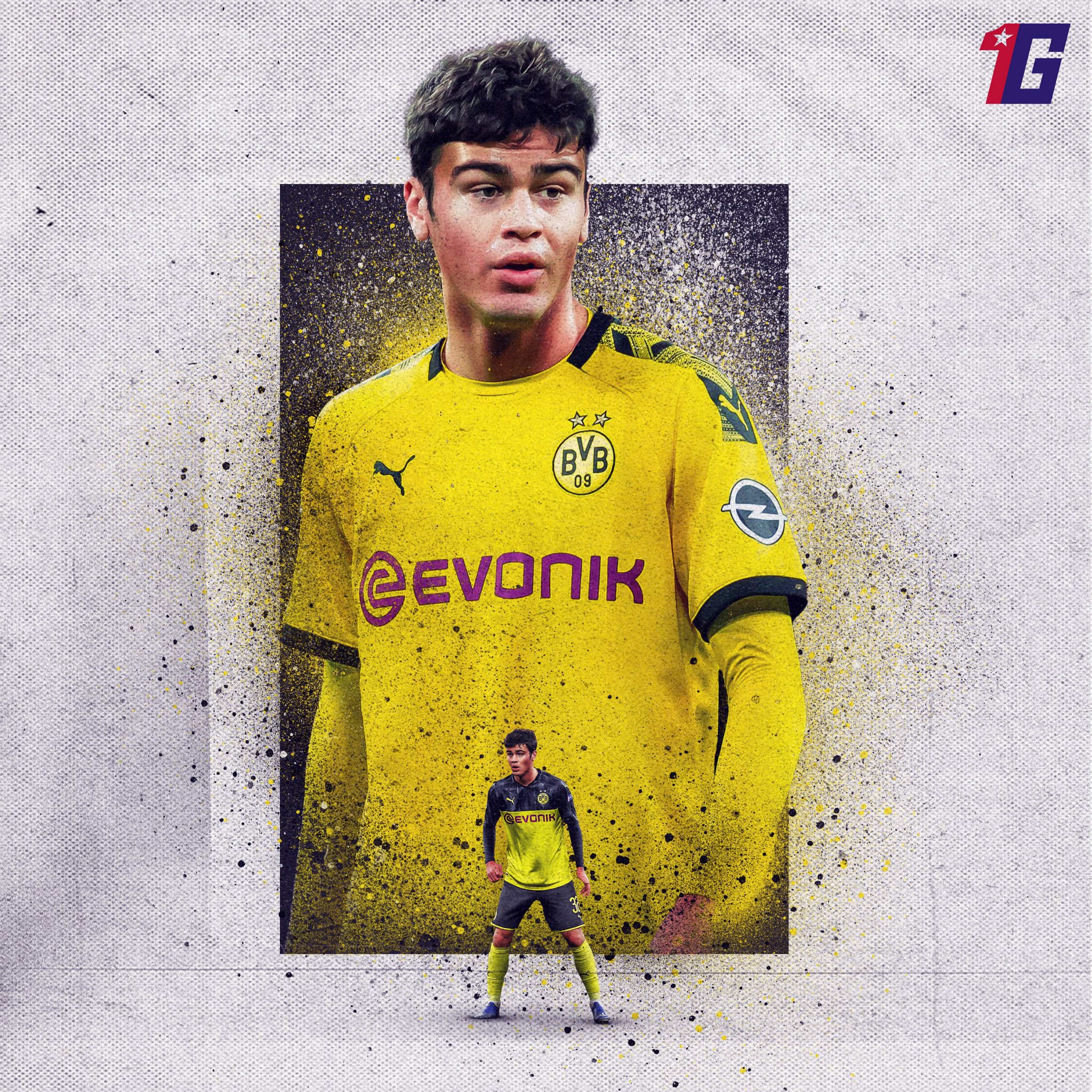 There's a new American super talent in Germany; we've seen Christian Pulisic go through the Bundesliga. Josh Sargent and Tyler Adams, and Weston McKinnie have all played in German football and develop into much more refined players. There's a new American Star at Christian Pulisic's old stomping ground. A talent that displayed incredible abilities last season only now justify with an astonishing opening day performance. America is starting to collect young Talent in the football world, and the young seventeen-year-old Gio Reyna is an example of that. The youngster just played 15 games last season, mostly coming off the bench, scoring once but have yet to enter his first Bundesliga goal. This season already, he's got two strikes. However, his performance this week was especially important. He had scored in the German cup earlier in the week, which gave him the confidence to continue performing at a high level. The young 17 years old is extraordinarily gifted and was given a chance to show the world what he can do. Borussia Dortmund developed a young Christian pulisic, and now they're doing the same with Gio Reyna. Dortmund choked away the league title last season after being in control for the first half of the Year. Bayern Munich is still incredible and has a certain standard of Excellence. It's always going to be challenging to overthrow them but starting in the right foot is precisely, or Dortmund needed. They faced a test against Gladbach, but they were up to the challenge. That was a collective performance but the starring man with the young American. He put together one of the best performances we saw in European football this week. He controlled the game; his ball distribution is on an incredible level, a high level of intelligence, showing his unbelievable Talent. This was a challenge for a young Dortmund team that want to be in the Bundesliga title race until the very end. The inclusion of the young American justifying the fact that this is the team capable of all that. His performance was influential, playing a part in multiple goals for Dortmund. He comes across as a brilliant player that someone is beyond his years. He largely orchestrates an opportunity for himself; he took advantage by a bad at the defensive of touch that led to fellow teenager Jude Bellingham to supply a short pass to Gio Reyna, who was trying to organize a play for his teammate but ended up at his feet he converted his strike into the bottom corner to give Dortmund their first goal. It was his first Bundesliga goal as he showed all the makings of a truly spectacular Talent. Playing with other young stars like Haaland and Jadon Sancho helped. Still, he's fit right in, even got on a break. Being taken out of the box that should have ended up with a penalty and being very influential in Dortmund's second goal in 74 minutes of play, the young American showed some qualities in what was a man-of-the-match performance. In addition to his goal, he had a 96% passing efficiency several through-balls and won four of five Ariel balls. Belongs into this Dortmund team and we've only just in the beginning. Christian Pulisic was a young star at Dortmund, developing into a refined player as talented as he has been. He is the most talented Prospect America has ever produced, but he wasn't doing what Gio Reyna is doing right now at this age. He became the second-youngest American goal scorer in the Bundesliga; this is only the beginning a spotless performance earning one of my European players of the week justifying it with his incredible display against a strong team. This is only the beginning. Gio Reyna is a name you're going to want to remember.
Serie A: Weston Mckinnie Juventus vs. Sampdoria
Weston Mckinnie made his anticipated move to Juventus this summer in what is looking to be one of the transfer window's steals. The young American was one of the best midfielders in the Bundesliga over the last three seasons; he was so essential to Schalke last season. With him not in the side, they look like they're in chaos. Against Sampdoria, he made his Serie A debut, starting his opening game for the new-look team. Juventus has completely changed the structure of the team since Andrea Pirlo was named as manager. He was one of the best European football players this week; he knows exactly what he was doing, and it was cleary why Pilro wanted him so badly. The best player on the pitch, and it's not even close. He saw something in him at the Bundesliga, and they just stole the best-kept secret in European football. Christian pulisic is not the best player on the United States; it's Weston Mckennie, and they stole him for a 22 million deal. He was just a different class. The thing about Weston Mckinnie's game is it's not flashy; it's not sexy, but it's incredibly efficient and very impactful. He is the real deal; the beautiful thing about his impact in the game last night and just in a general sense is you can put him anywhere. He should be starting every game this season. Not only did he start the game, but he also played all 90 minutes; I don't remember having seen such a strong debut in quite some time. That even though other parts of the team were very impressive, the Young American stole the show. Before not too long, the Juventus faithful will be singing his praises, and he's going to become a fan favorite at the Allianz Stadium. He looks all the part of a complete midfielder that Juventus desperately need. He developed his skills in Germany, and he took to Italian football like a fish to water. His game is very Italian like so coming into this season, we all had high expectations for him because he didn't need to adapt to anything; it seems like he is in total control of what he can be in this league. He is very defensive and can control and dictate the game from the Midfield. He can even push forward and even cut back; he can do everything, and last night he did everything. It wasn't only his incredible passing accuracy; he had great movement, great ball control, incredible spacing on the pitch, and he knew where he needed to be. This is an eye-opener for the team; he was their best player last night with an Unforgettable performance. He completed 88% of his passes was a bully, especially in the defensive Midfield, where he took the ball off opponents and ran with it. Offensively he did provide a little bit of spark; he had an early chance in the first half that missed but very close. He was very influential in Juventus' second goal. Putting himself in precisely the right space and striking it right at the keeper. Eventually, Leonardo Bonucci scored off the rebound, but it was Weston Mckennie that really set up everything; he was one of the best performers of the week; it looks like he's going to be a smashing hit in Turin; there was a lot of expectation surrounding the Americans arrival at Juventus, but he delivered from the jump.
Premier League: Harry Kane Spurs vs .Southampton