Papu Gomez vs Torino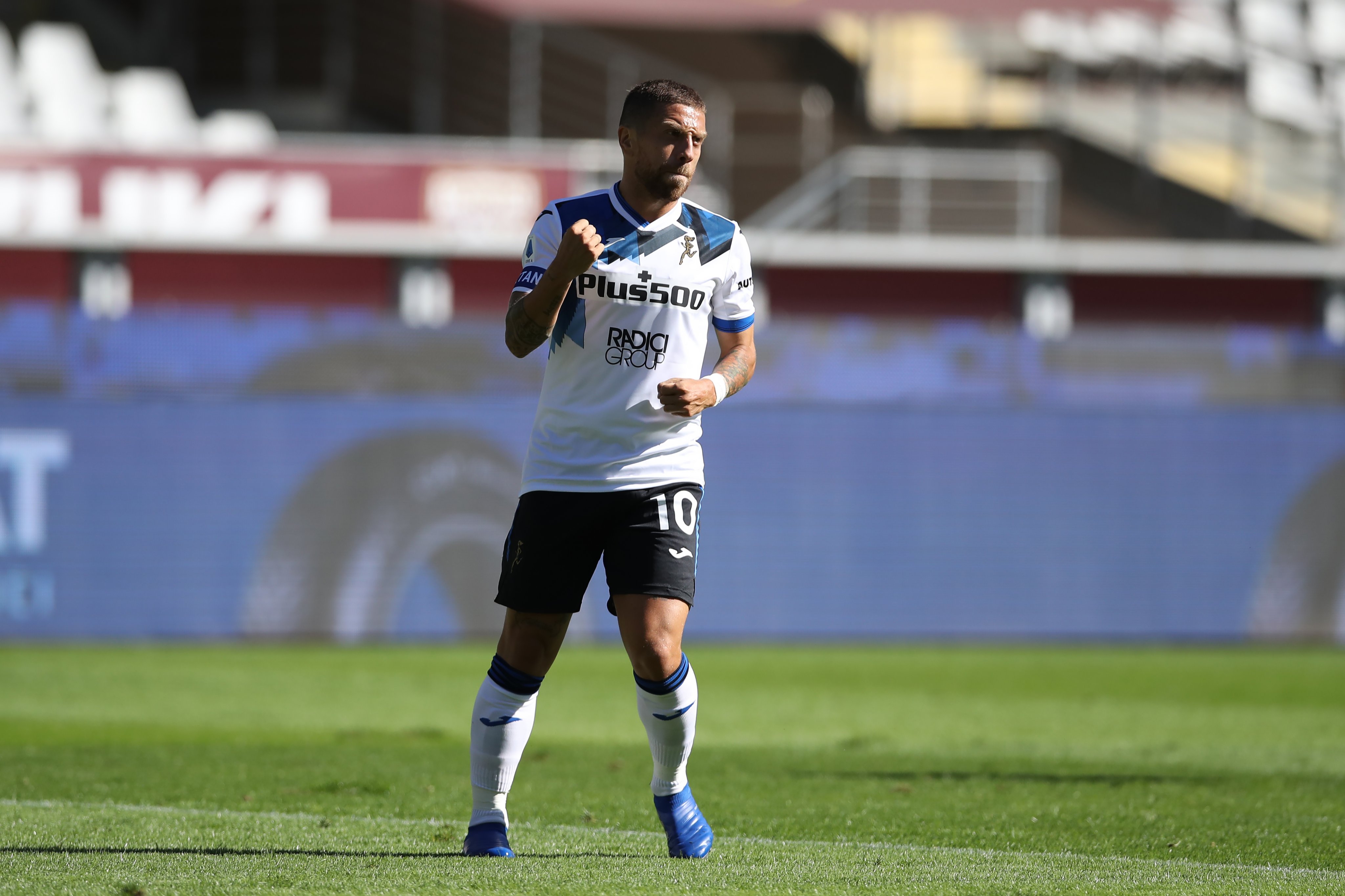 Papu Gomez continues to show and display his world-class abilities. The world-class tag, typically speaking, has never been placed on him. I'm not sure what it is or how people disregard him so much, but he is one of the world's best players, not just a world-class player. I believe he is one of the 10 best players in World football. He doesn't play for a massive Club, but stuff like that shouldn't matter. Atalanta has been in European football for the last two seasons, and they qualified for the Champions League again this season. His team has finished third 8th, and 4th the last four seasons, really a testament to that. He had been continuously one of the best players in the league last season; he had 16 assists in league play and still no recognition; he got his team into a Champions League quarter-final yet no credit regardless of what he does or what he will do somehow he flies under the radar. If you ever want to question whether he is world-class or not, you just had to watch Torino's game. It was a firecracker back and forth battle. However, Papu Gomez was a star performer, the man of the match without even a shadow of a doubt, and the most impressive performance individually in Italian football this week. This won't be the last time he's recognized either. He is one of the three best players in the league. He may be 32 years of age, and he may not have been in the peak of European football for the majority of his career, but he has been a world-class watching that game this weekend makes everyone who ever doubted that he realizes that. Of the four goals that Atalanta scored, he had something to do with three of them. Incredible in the Midfield supplied for his teammates, got in goal-scoring opportunity for himself and had an all-around performance that they frankly needed, given their defense's inconsistency. Papu Gomez converted a long strike from outside the box to kick off the game. Then he supplied a perfect ball into Luis Muriel at the far post and facilitated De Roon in the second half, providing two goals scoring another in what was a 4-2 victory for Atalanta. He dictated and controlled that entire game and showed the Brilliance that he possesses. In the Midfield position, there's no player that operates at his level right now at least in Italy. He will continue to be slept on and ignored for his greatness, but he has been truly remarkable as he is taking the momentum of the last couple season and continuing to do that; he's a great leader and one of the best players they have in Italy it was a world-class performance yet again something that Italian football is not surprised by it's the only the beginning Papu Gomez just operates on a level that is different from most players in World football this performance against Torino was an example of that the most impressive individual display in Italy something that we will be saying more often than not.
Andrej Kramaric vs Bayern
Bayern Munich, we're supposedly going to be this unbeatable team this season that would repeat the trouble. There are many expectations and a lot of quality on that Squad; there are very little teams that actually match up with them. Since Hans flick has taken over as Bayern Munich boss, he has almost a Flawless resume so far. I'm not sure they've even dropped points yet since he's been in charge. Tonight Everything Has Changed while A lost doesn't deteriorate what Bayern Munich will probably accomplish this season but none the less. Bayern Munich got stunned against Hoffenheim. Hoffenheim is a strong team capable of getting into the Champions League or at least in Europe more or less regular basis. But what happened this weekend took Everyone by surprise. Top-to-bottom Bayern Munich probably has the deepest team in the entirety of Europe. They are the favorites for the champions league and will be the favorites all the way through. Hoffenheim had a two-goal lead buy a blink of an eye. Largely due to the incredible performance of Andrea Kramaric, he had incredible leader play terrified the defense at times really putting immense pressure on them. He didn't really have his moment until late in that game but still gave Bayern Munich The Knockout Punch. Hoffenheim holding on to a 2-1 lead after Joshua kimmich got one back for Bayern Munich. The defending Champions were very much in the game until on Andrej Kramaric came through with Brilliance's sequence. He was one of the best players in the Bundesliga this week without question with an incredible performance beyond his scored goals. He helps apply for his teammates; he had the incredible link-up play really control the game from the striker position, and of course, when the game was in balance, he scored two goals in the final minutes of the game as Hoffenheim had a 2-1 lead that turned into 4-1 with his late goalscoring heroics he is really becoming a really refined player since moving from Leicester City. An overall tremendous display from the striker. Hoffenheim have to feel good about themselves after being the first team to defeat Bayern since the middle of last season. Not only that, they won two wins out of two, potentially looking to secure a Champions League spot. That's the long-term aspiration but on Andrej Kramaric deserves the admiration being The Mastermind behind a huge upset as his late goals crushed any hopes of a comeback, ultimately leading to a blowout against Bayern Munich.
Luis Suarez vs Granada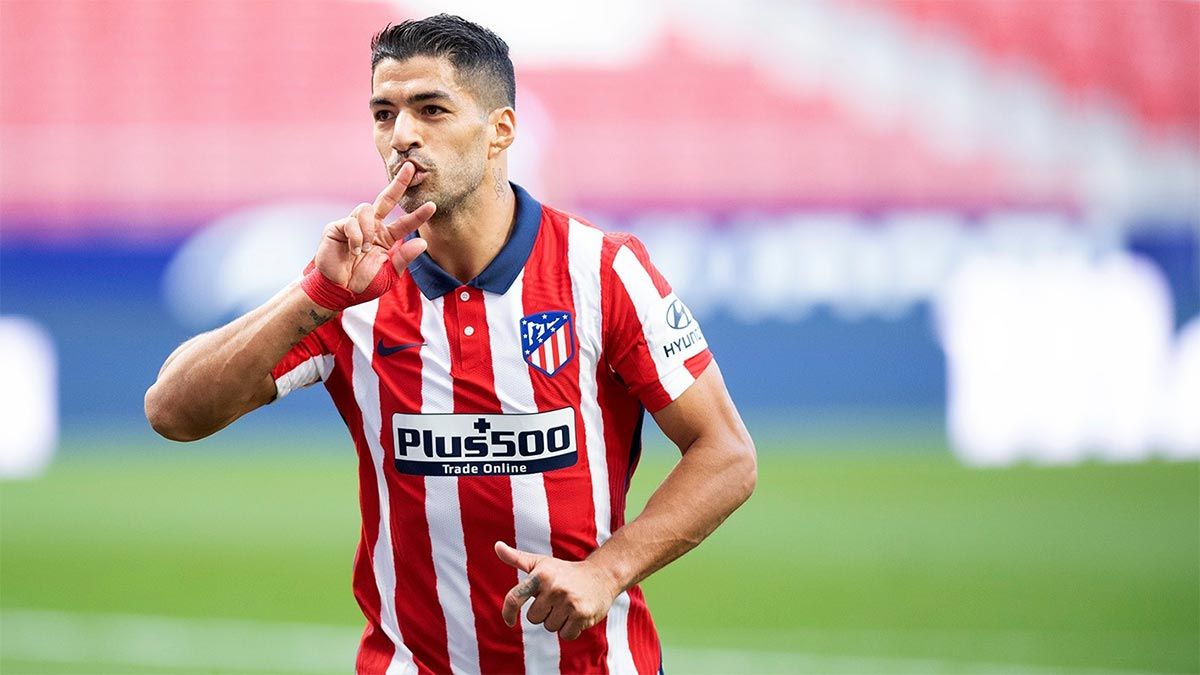 Barcelona Legend Luis Suarez made a move from Barcelona to Atletico Madrid this week. Right in time for their season debut against Granada. Not a particularly strong team, but it was an opportunity for Atletico Madrid to make a statement. The Uruguayan striker started the game on the bench and in fact, didn't play that many minutes in Athletico Madrid the big victory. However, the 20 minutes he did play showed that Athletico Madrid, without question or will be the favorites for the La Liga title this season. Real Madrid struggles in both of their games despite getting the points over the weekend. FC Barcelona has yet to play this season, and even though they still have the best player in the world, there is a lot of dysfunction going on. As I previously stated, Atletico Madrid has all the tools and mechanics to win the title for Athletico Madrid for the first time since 2011. Joao Felix found his way on the scoresheet Angel Correra was excellent, and on top of that, even Diego Costa found his way on the scoresheet. Luis Suarez enters the game in the 70th minute. It just took two minutes to make his impact. In the 72nd, Luis Suarez set up Marcos Llorente as the Uruguayan got his goal contributions started just minutes into his debut, supplying a ball to the feet of Marcos Llorente has Atletico Madrid extended their lead. 12 minutes later, Luis Suarez got his first goal for Atletico Madrid. Striking from the side of the box as he helped Atletico Madrid extend their lead even further. In 14 minutes to play, Luis Suarez already had a goal and an assist. Believe it or not, his afternoon was not finished yet. In stoppage time, from just inside the Box, Luis Suarez struck again as his strike ripped through the back of the net. Ultimately being the final hit in their 6-1 victory. In just 20 minutes of play, the new Atletico Madrid man has given the club so much optimism and confidence in their ambitions for the La Liga title. It's only been one game, and it wasn't against a particularly strong opponent, but nonetheless, even in 20 minutes, Luis Suarez shows he will be a difference-maker in this year's title race. In just 20 minutes, Luis Suarez manages two goals in one assist. Even though he only played a limited amount of time, he was without question in his short time limit one of the week's performers. Has he outperformed everyone it's hard to imagine a much stronger debut then what we saw from Luis Suarez this weekend. Atletico, Madrid is coming.