Roma is coming off an incredible display against Juventus at the Stadio Olimpico. After disappointment in the first match, Roma looks like a different team as they outplayed Juventus from start to end. They played so well that not getting the three points was a disappointment mainly due to edin Dzeko missed. Roma will try to keep their momentum going as they travel to darci Arena to take on one of the most struggling sides so far this season as they battle with udinese. Roma split with udinese last season. Their most recent match up with one of Roma the worst of the entire campaign as a really bad team played Roma off the park. Still, historically Roma has the advantage and should be the favorites going into this matchup. Top to bottom, they have a better team, and even though this Roma team isn't going to be in the title race and will probably struggle for Champions League football next season, they really looked like they had something in the match against Juventus. Roma has to go into this game with a lot of optimism and momentum after playing a brilliant football match out playing one of the teams in the title race. However, it's important not to underestimate them because that is what happened in their last meeting. Roma looks to turn that around one day, travel to Darcy Arena to try to pick up their first win of the season. Will we see Roma keep it going, or does udinese have another upset on their hands? We will find out on Saturday night; we shall see what happens.
A.S Roma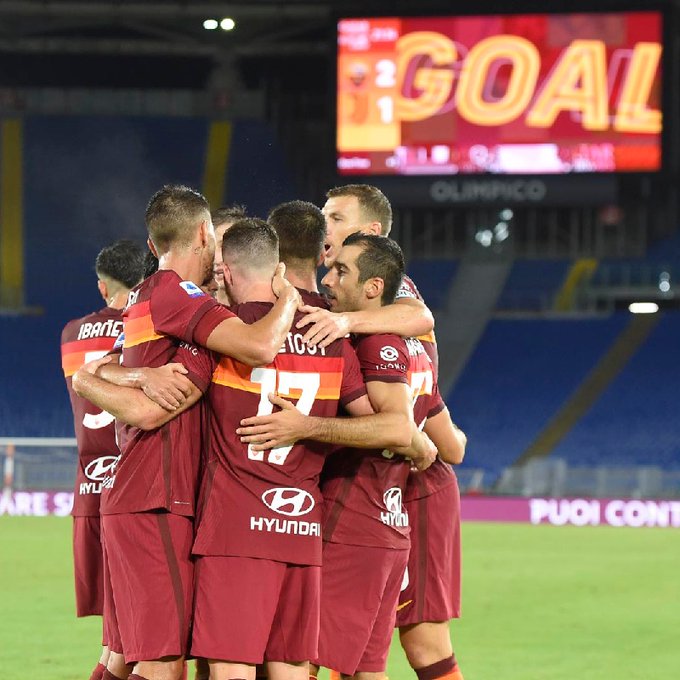 We shouldn't see that many changes for Paulo Fonseca's Roma team coming off an outstanding performance. The Romans had many reasons to be optimistic besides the fact of their display last week. Chris Smalling deal seems to be on the verge of completion, and mayoral coming in as a backup Striker. In goal for Aroma should be once again Antonia Mirante it does seem like he is going to be Roma's number one this season. Roma's back three should remain unchanged as the three center-backs should be identical. Centrally we should see Rodger Ibanez, who pocketed Reynaldo. On the left should be Max kumbulla then on the opposite side on the right should be Gianluca Mancini. Inn at left wing-back should be a Leo spinazzola. On the opposite side, it's unclear this point; my guess is Bruno Perez will get the start. The defensive Midfield may be hard to predict at this point. I think we can expect to see Jordan veretout alongside Lorenzo Pellegrini even though the Roman born midfielder is better in the attacking sense. I thought the way they play together last weekend gives them a reason to be optimistic about this working again, especially considering the opposition. Diawara and Gonzalo Villa are also in contention, but we'll just have to see. In the attacking Midfield on the wings, we should see Carles Perez; even though Miki has done well so far this season, I just have a feeling it would be beneficial for him to come off the bench, preserving someone's energy as he looked worn out at the end of the game last weekend. On the other side, Pedro Rodriguez has been upfront as the central Striker will be edin Dzeko. It is his opportunity to right the wrongs from the game last weekend. The key player in this matchup is Pedro Rodriguez; even though he's 33 years old, he has shown superb quality so far.
Udinese
Udinese are in trouble already they have yet to score a goal this team & don't seem to have any structure within the team no identity no sense of confidencee it's only two games but it looks like they going to be dragged into relegation fight. In goal, it should be Musso the backline should consist of Samir at left-back, bedside should be center-back Troost-Ekong then at right-back Rodrigo Becao. In their attacking Midfield, they have a set up of three Central midfielders as De Paul, Jajalo, and Fofana are likely to supply that area given the injury to Mandragora. Then we should see Sema on the left-wing and a Wallace on the right-wing. Then as always upfront, the two main Strikers of Okaka and Kevin Lasagna. Kevin Lansanga could prove to be important if he is able to ge into postion he is athalic and capbale infront of goal. But its going to come down to Musso if he is able to have his moments its the only way to hold on this Roma he will need to be at his very best.
Bottom line
There was no reason to be optimistic going into the game last weekend and Roma performed. They have lacked all the drama that has gone on the first couple of weeks, and even before the season was confidence and momentum. Even though Roma probably should have picked up all the point against Juventus for the first time this season, Roma has that confidence to drive them into the final match before the International break. Udinese does have Rodrigo de Paul Kevin lasagna and Juan Musso; they do have qualities in this team. However, they could not have started this season and more chaos. This is a team that now looks like they're going to be relegated. Only been a couple of games, but they have not scored yet and allowed Speiza, the worst team on paper in the league, to significantly outplay them; they even win a man down and still managed to collect the points. The one thing about udinese that will favor a Roma is how bad they are defensive. Roma may have many issues in their own right, and trust me they do, but this is a team that defends at a high level. It's harder to exploit them vanities udinese. Juan Musso is an excellent goalkeeper that should be looking for a big move sometime before next season. The rest of the team does not have a lot. Even though I like Kevin lasagna, his surrounding pieces haven't been helpful whatsoever. They haven't scored yet, and they have no chemistry offensively. Roma's biggest component is not to make mistakes if they don't make mistakes. The best approach is to attack the defense with Pace on the outside and on the wing with the likes of Pedro Rodriguez and Carles Perez potentially. They have the athleticism to really give them some serious problems. Even though edin Dzeko is coming off of horrific performance, Roma will have opportunities to feed him; one of these goals is bound to find the back of the net. Edin Dzeko will be motivated after last week's performance. The key part for me though, is the speed and athleticism of the Wings and even players who are not starting a game like Justin kluivert had the opportunity to come in and make a big dent immediately. Counter-attacking football is how Roma are going to Blitz them. It's important that Roma play a disciplined match without mistakes and don't underestimate them, but in reality, they should not find any difficulties against this team that doesn't even have an identity. The performance against Juventus told us that this team is a lot better than people think. They can fuel the game from the defensive Midfield to attack if Roma can get on the counter early, and often they should be quite a simple Victory. This is an Italian football, so it never is, but there's no excuse to drop points here. Roma is the better team; they should go into this game with some confidence, and Roma will take advantage of their deficiencies defensively; they are away from home, but they should and will find a way to pick up three points as they try to head into the international break with as much momentum as possible. Udinese is simply put struggling the basics of football; even completing a past, they will make a mistake at one point in this game, and Roma will take advantage of it; that's the difference; that's why Roma will pick up the points. It may need not to be pretty, but they will get it done.
Manager: Paulo Fonseca
Roma's Projected starting XI 4-2-3-1
GK: Pau Lopez
DEF: Rober Ibanez, Max Kumbulla, Gianluca ManciniUdinesse Projected XI 3-5-2
Wingbacks: Leo Spinazolla, Bruno Peres
DEF MID: Jordan Veretout, Lorenzo Pellagrini
MID: Pedro, Carles Perez
Striker: Edin Dzeko
Manager:Luca Gotti
Udinesse Projected XI 3-5-2
GK: Musso
DEF: Samir, Troost-Ekong,Becao
MID: Sema,De Paul,Jajalo,Fofana,Wallace
Striker: Kevin Lasagna,Okaka
Players to Watch 
Roma's Pedro Rodriguez 
Udinese Juan Musso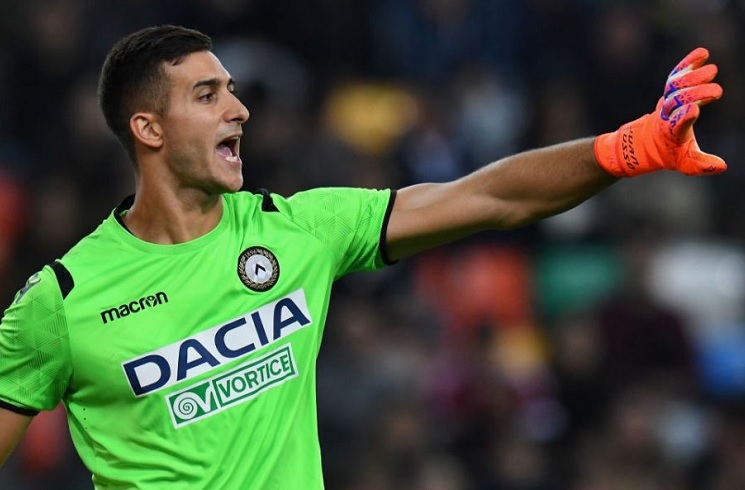 Stadio Olompico, Verona
Date: Saturday October 3rd
Kickoff: 1:45AM (USA) 7:45PM (ENG), 8:45PM (ITA)
TV Broadcast: Sky Italia, ESPN+