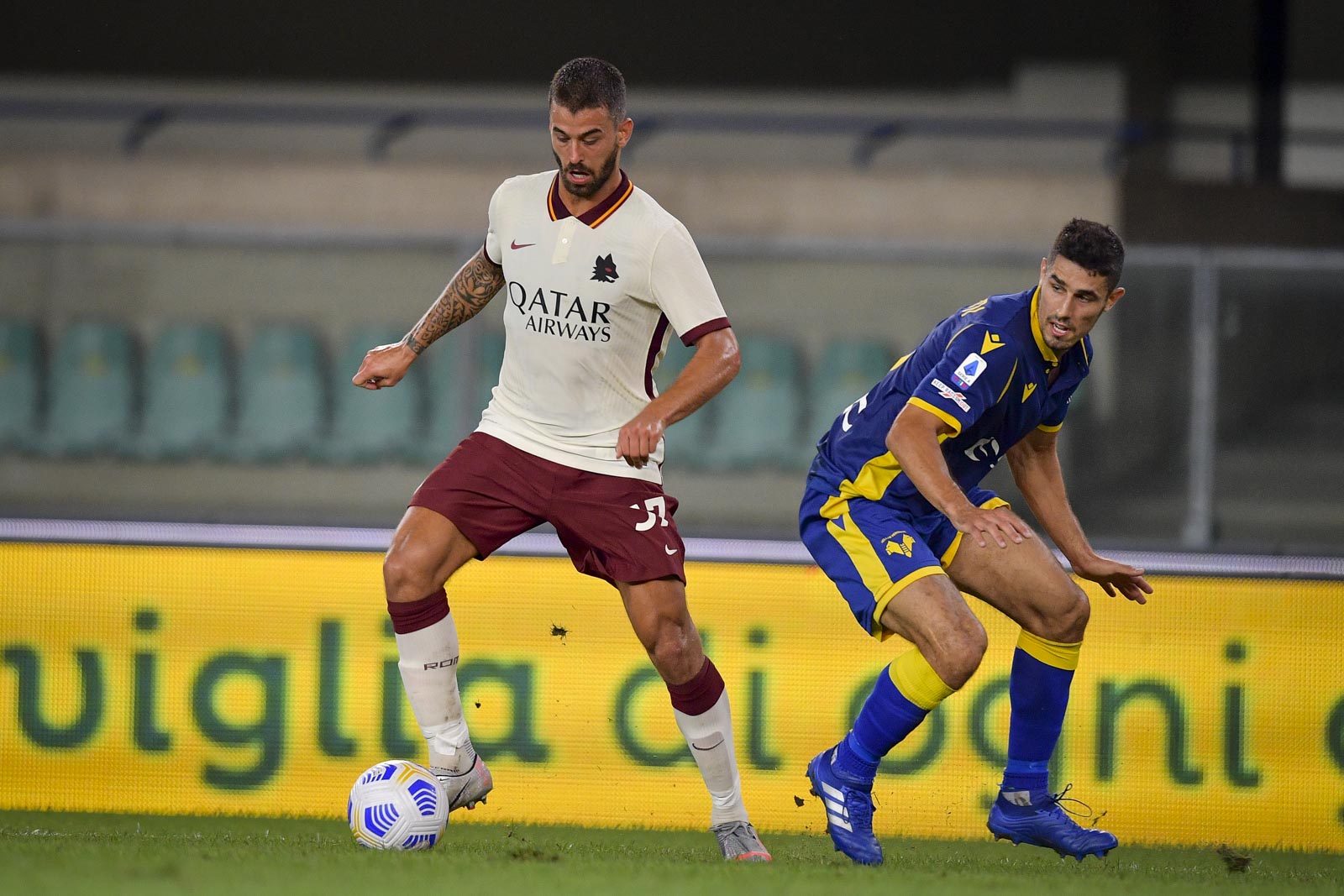 It's been an exciting and intriguing start to the new campaign in Italian football. There has been some good; there's been some bad and even some controversy with Roma. They kicked off their campaign against Hellas Verona, the feel-good story from Italian football as they went from promotion to a top-10 finish. A strong team with quality players, and even though they've lost several components, they gave Roma a game. It was a horrific display from Roma, certainly not how they wanted to start the season. There were moments of quality, but there weren't very many of them. They created way too many chances to fail. Clinical finishing continues to look like it's going to be a problem. It was such a lousy display; there are no words it was a Roman disaster. It ended up being a 0-0 draw, but because Roma accidentally registered 23-year-old Diawara into the under 22 and not into the starting lineup, Roma was given a 3-0 forfeit as all three points were given Hellas Verona. So much controversy follows that performance. Their next meeting was Juventus at home; The horrific display was forgotten. They put together an incredible display against Juventus at the Stadio Olimpico. They outplayed them all 90 minutes. Cristiano Ronaldo had moments in the game but was pocketed by Rodger Ibanez that made Cristiano Ronaldo look unathletic. Jordan veretout scored a penalty and converted it on a breakaway as Roma took a 2-1 lead into the second half with only a Cristiano Ronaldo penalty from Juventus. It wasn't even better to display in the second half, but edin Dzeko's failure in front of the goal really cost Roma. He had several golden chances in that second half that would have given them all three points, but then Cristiano Ronaldo had a moment scoring a header as Roma had to settle for a 2-2 draw. Edin Dzeko was rightfully slammed in the media for his failure to convert two one-on-one opportunities to give Roma a 3-1 lead in that game; however, it was a much more positive performance as they outplayed a team that is going to challenge this season. Then the final match of the first couple of games of the season was against udinese failure to convert in front of a goal still seems to be a problem edin Dzeko had another one on one that he screwed up. For the most part, Roma controlled the game; however, all three points that they eventually picked up but Roma made it we're far too difficult. A thunder strike from Pedro Rodriguez in the second half gave Roma a 1-0 victory and all three points. Still, it wasn't an inspirational performance unconventional display for refocusing the second half as Roma collectively looked much better. Roma finishes the first month of the season with Four Points after controversy underwhelming performances. Roma has a reason to be optimistic as they get their first win of the season and signed a backup Striker, Mayoral, from Real Madrid and finally signed Chris Smalling, but more on that later as it is time to recognize the player of the month.
Nominee: Antonio Mirante  
Antonio Mirante was a worthy candidate for the player of the month in September. It was unclear what was going to happen with the goalkeeping situation that exists at the Stadio Olimpico. Roma still had Robin Olson, Paul Lopez, on the roster as well. Last season Roma spent 25 million on Lopez, making the record goalkeeper; however, it was not a worthy investment as it was a back-and-forth battle with consistency and inconsistency. Eventually, he showed too many mistakes and ultimately lost his job. It's unclear whether or not he will be used this season in Europa League or not, but whatever happened, but it makes me think he didn't impress during preseason. 36-year-old veteran and Antonio Mirante were ultimately given the starting job. When Roma signed him 2 years ago, it was for the pure intention to be a backup goalkeeper. Roma is still searching for an Allison replacement. Roma will have to dig deep in the transfer market next summer and try to get a permanent solution to the goalkeeping problem; however, he has been brilliant short-term. he has kept two clean sheets and also performed admirably in the game against Juventus. A player of his age should not be a starting goalkeeper, but he is done such a tremendous job so far this season, and it looks like he is going to be Roma's number one all the way through. Against udinese, he made so many Fantastic saves and has been as consistent as any Keeper in the league so far this season. Whether or not this will last is a question for another day but based on what we've seen so far, Roma has to be tremendously happy with what they have seen from him. He hasn't made any mistakes so far this season and has been one of this Roma team's most constant parts. He's capable of being a starting goalkeeper in this league; even though this may be his last season as a starting goalkeeper, so far he has done a tremendous job. It was a nerve-wracking situation when Roma did not sign a replacement, but it turns out at least in the short-term, they didn't need to. Antonio Amarante may not be the player of the month this month but deserves a lot of credit for how he had performed when he unexpectedly became the starting goalkeeper for Roma.
Runners Up: Roger Ibanez
The runner-up for player of the month to go to Rodger Ibanez. He is turning into one of the best center backs in Italian football. It is still a small sample size, but he has been absolutely incredible ever since he debuted Roma. The young center-back is only 22 years old and is quietly becoming a superstar. In January, he joined from Atalanta and spent the majority of last season on the bench before finally making a couple of appearances at the back half of last season. He seemed to thrive in the back 3 setup that Roma adjusted too late last season, which ended up being vital to them finishing fifth. They were unbeaten and eight with seven victories to end last season. The form has dipped so far this season, but it has only been 3 games too early to say anything. Prototypically speaking, he can be influential both in a back 3 and bat, for he has shown some incredible qualities early this season and looks like he's going to be a player that will be in the team of the season at the very end of the campaign. He was one of the few positives in their Opening match against Hellas Verona. He really did an excellent job of faltering their attack and making things difficult on the opposition. However, this month the standout performance has been the math against Juventus. Even at this age, Cristiano Ronaldo, despite some of his inconsistencies, is one of the world's best players. He is still physically at his Peak and can have a moment that changes games. He doesn't have the influence he might have, but it is truly incredible what he's able to do at this stage of his career. Cristiano Ronaldo had an astonishing moment that ended up getting the point for Juventus didn't deserve it with a great header and he did score a penalty with two goals in that game; however it was a very underwhelming performance from the Portuguese Captain. The main reason was Rodger Ibanez made him look unathletic and over the hill to things which he is not. He frustrated him, tormented him, and made him work for every inch. Ronaldo really struggles to do anything against him and the majority of the attack when they were lined up together. Ronaldo looked one way when he was matched up with a different set up; he looked completely different in a much more positive light. Rodger Ibanez closes off one side of the field. It wasn't just Ronaldo Alvaro Morata struggled against him, and the attack of the whole he took out their best player in that game. He was overwhelmed by Rodger Ibanez as crazy as that may sound, that is what happened when Ronaldo and Juventus traveled to Stadio Olimpico. Another tremendous performance a few days ago against udinese, making incredible tackles on near counter-attacks limiting high-quality chances touching the ball more than any other player, and really causing havoc in every possible way. Everything he is done this month further justifies that he was deserving of player of the month, and he will get recognized for this at some point, but in a very close battle this month, he Falls a little short, but that does not lessen the incredible month that he has had.
Winner: Leo Spinazzola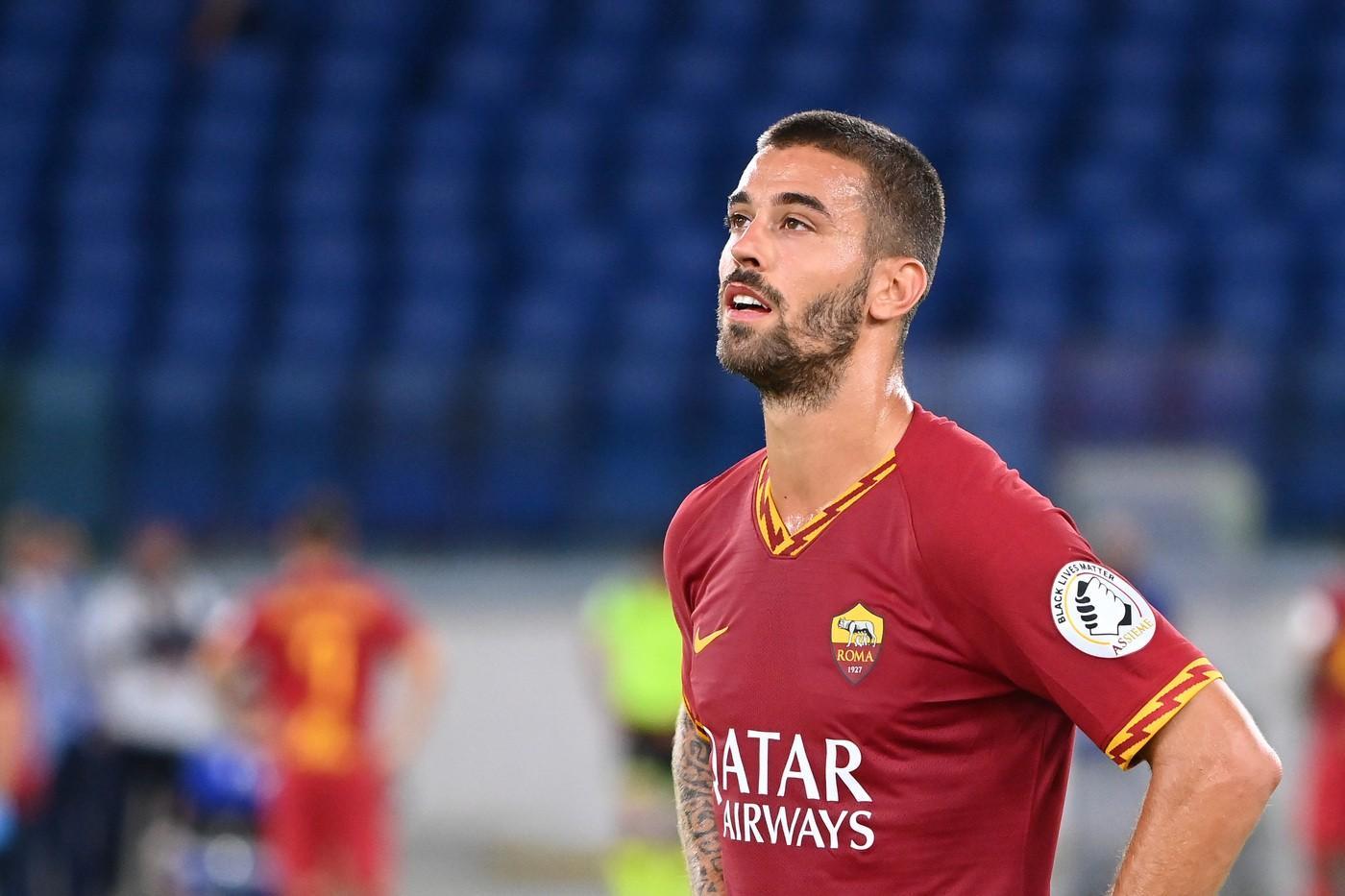 The player of the month goes to Leo spinazzola. He has been a revelation in the new formation that Paulo Fonseca has used since the end of last season. Early parts of this season, he is proving to be one of the best players at his position in the league. Leo spinazzola arrived the last season in a swap deal with young Luca Pellegrini. He was primarily used as a left-back; the idea was he would be the player that replaces Kolarov when he departs. He is gone to Inter Milan, yet Leo spinazzola turns out not to be utilized as a left-back. When he played left-back at times during the first half of last season, he was not very good; he didn't impress and didn't make a mark whatsoever. However, changing the formation into a three backline allowed Leo Spinnazola to play in a much more attacking position that has helped Roma in so many ways. Roma is now operating with wing-backs on each side. At the same time, there are certain question marks regarding the right wing-back. Leo spinazzola, as a left wing-back, is one of the most underrated players in the league. He has been such a weapon in the attack going forward offensively without dealing with these defensive responsibilities. He may not be at the player creating everything, but he has shown that this is the most suitable position the way he plays. Leo spinazzola many times this season has found gaps of space on the Left Flank, and I've taken advantage of it, really overwhelming the opposing left-back. In the first game against house Verona, which was a horror show, he was the best player on the pitch from either team. He got forward supplied for his teammates and even had a few chances to score himself. He had the bar in what would have been one of the best goals this season obviously, they ended up not getting the result they would have liked to start the season, but Leo showed in that performance how good he actually is. Against Juventus, he was even better-giving problems to Juan Cuadrado he could not handle the speed and athleticism that Leo spinazzola has and the way he attacks the ball when he's on that side. Roma is as secure as they can be at left wing-back. He is the best player in the league at this position, at least over the last couple of months. Roma has a secret weapon on that side that can become a point of attack. It was fantastic against Juventus as he's able to facilitate first teammates and cause offensive infusion of his own. Against Udinese may not have been his best performance, but he's still wreaking havoc. It isn't just the fact that he's offensively gifted and has a specific intelligence about him; it's about the way he sees the field, and he's much more comfortable in his spot. He has been one of the best players in the league so far in the opening 3 games; he will continue to slide under the radar; that's just the way it is, but given what he's impact has been on this team even in the early couple of games Roma really do seem secure in that position he has been their best player so far this season and worthy of the player of the month. He may not have the statistics, but those Roma teams' quality and impact are so clear. Just by the way he plays and Roma have a different energy about them when he is playing at a high level, the point of attack of attacking the left-back gives Roma a lot of tactical exposure when playing against a left-back but does not defend very well he's going to continue to be a weapon in this respect the majority of the season this first month he was breathtaking.