Score: A.S Roma 5 Benevento 2FT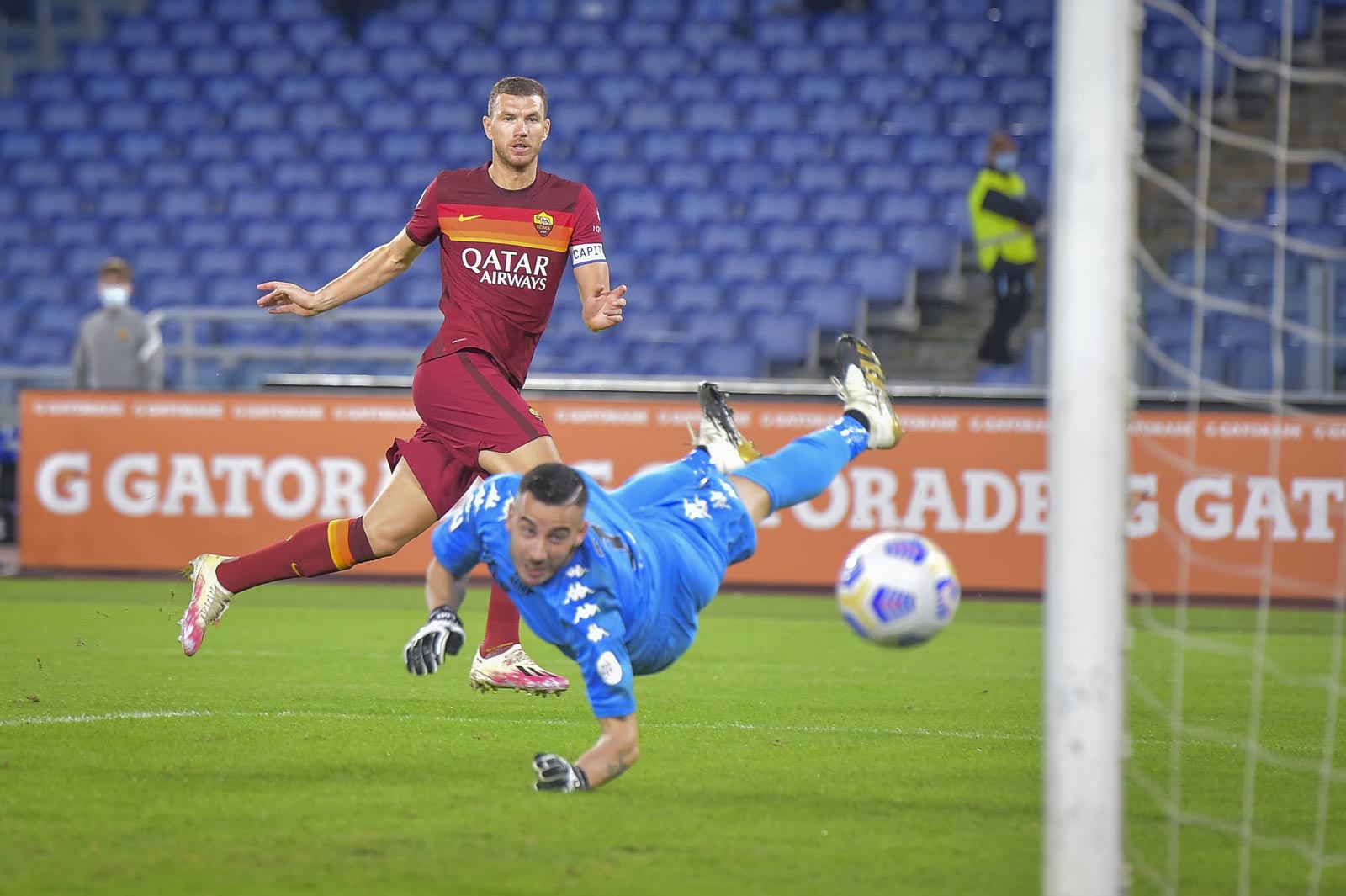 Following a 1-0 victory over udinese Roma returns to the stadio olimpico after International break. On Sunday night in Rome they hosted benevento a team they have only played on two other occasions. Roma has a remarkable record against newly promoted teams having not dropped a point against any newly-promoted side in several years. Last time benevento made the trip to the stadio olimpico a couple years ago it was an ugly one benevento ended up taking the lead in that game before Roma rolled them 5-2. However among the teams that have come up from the second division benevento has the most promise in hopes of staying in Italian football. It was a match that had so much drama controversy and excitement attached to it. Benevento ended up taking the lead in the opening minutes despite Roma being in more or less control benevento got a lucky bounce. Gianluca caprari gave benevento the opener after a very fortunate deflection not allowing anything to prevent then taking a 1-0 lead. For the most part they did not create that many opportunities to score following the opening goal. Even though they came forward occasionally and Romans defense did not hold up the way you would have liked at least in the early going that was the extent of what they provided in the attacking sense. Roma continue to chip away and found many gaps in the back line Leo spinazzola was a nightmare to deal with as the entire team attacked as one. Midway through the first half there was some handball controversy as Roma were claiming penalty. It ultimately wasn't given but then Roma had their moment Roma cut into the box as Leo spinazzola and Lorenzo Pellegrini connected with Pedro Rodriguez who converted in front of goal as Roma got their equalizer. Minutes later following a great kick from Antonio mirante mkhitaryan was released on the counter with dzeko alongside the Armenian found the Bosnian as edin dzeko finally converts in front of goal after struggling so far this season as Roma took a 2-1 lead. Then a completely legal goal by mkhitaryan was wiped off in an apparent offside as the first half ended with Roma holding on to a 2-1 lead. The incorrect call on the outside would come back to haunt them. Benevento would have an opportunity to draw even after a penalty was given to them, in what was another harsh decision based on the fact that Jordan Veretout went for the ball. Gianluca lapadula was denied from the spot but he ended up securing the rebound putting it into the back of the net as Another penalty would happen on the other end not long after as Pedro was wiped out by the goalkeeper on a counter attack. Then Roma exploded on another counter-attack Mkhitaryan got on the break after horrendous display from the offside trap from benevento cut into the box late laid it edin dzeko as he got his second as Roma extended their lead even further. Then very late on Carles Perez who would only been on the pitch for a short amount of time went full Lionel Messi dribbling around a multiple Defenders cutting just outside the box into space and hitting a rocket into the bottom corner as his strike finished off benevento once and for all as Roma continue their hot form against promotion sides earning a 5-2 to Victory once again with AC Milan coming soon it was an a strong performance as Roma win back to back games Paulo Fonseca and the Roma leave the stadio olimpico happy with a dominating display.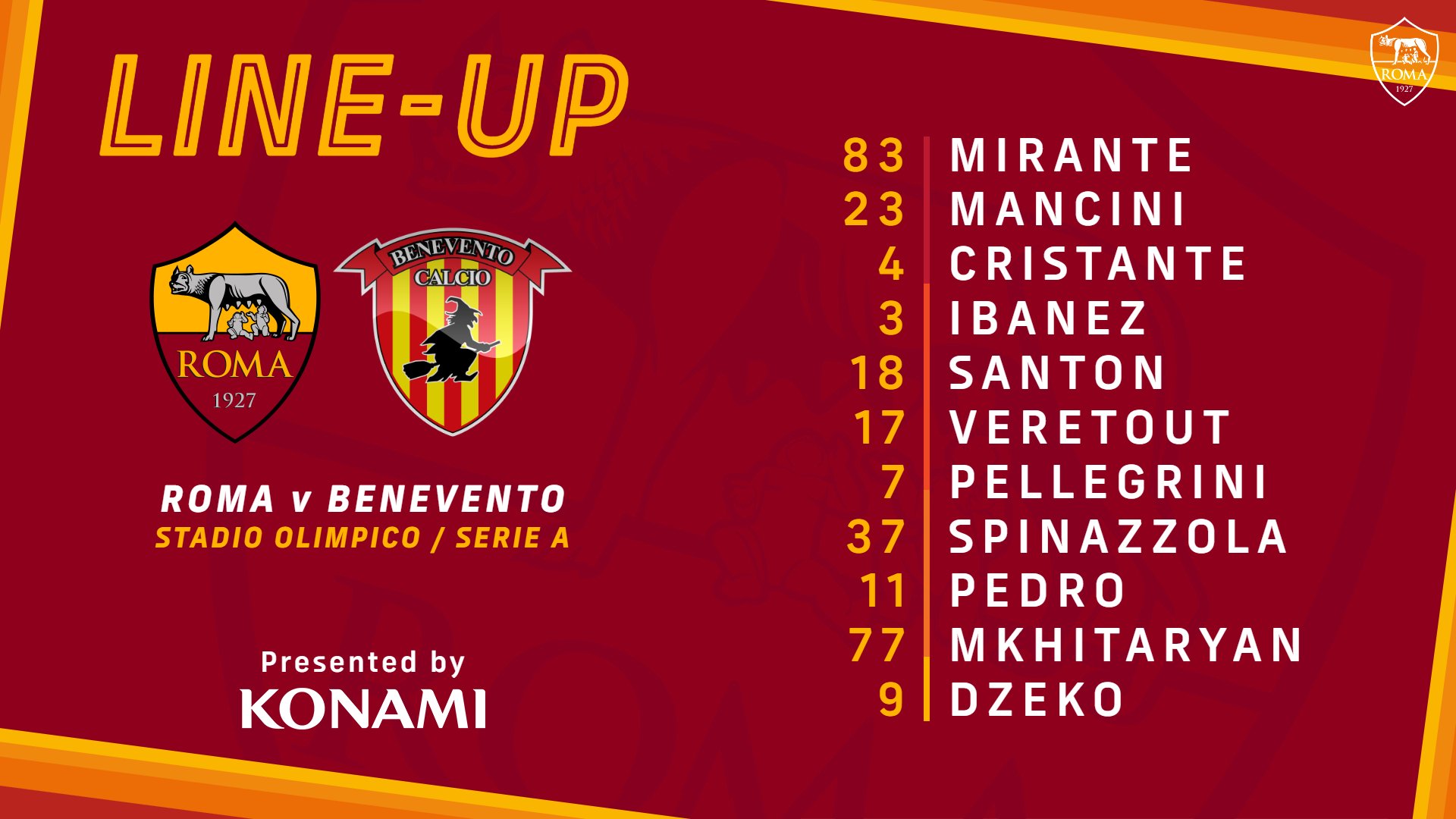 Paulo Fonseca set up Roma out of the typical 4231 formation there was potential talk about them going to a different set up especially after they signed Mayoral but for the time being the formation remains the same. In goal as always would be 36 year old Antonio Mirante. The three centre-backs would be made up of Bryan cristante centrally Rodger Ibanez to his left and Gianluca Mancini on the right. In at left-wing back would be Leo spinazzola as always then on the opposite side Santon as the right-wing back. The defensive Midfield would be the pairing of Jordan veretout and Lorenzo Pellegrini. Up front in the attacking Midfield on the left wing would be hendrik mkhitaryan then on the opposite side on the right wing would be Pedro Rodriguez coming off a goal in his last game. Then up front as the main Striker would be edin dzeko. Roma would also have options off the Bench with Max Kumbulla, Bojar Mayoral,Gonzalo Villar and others.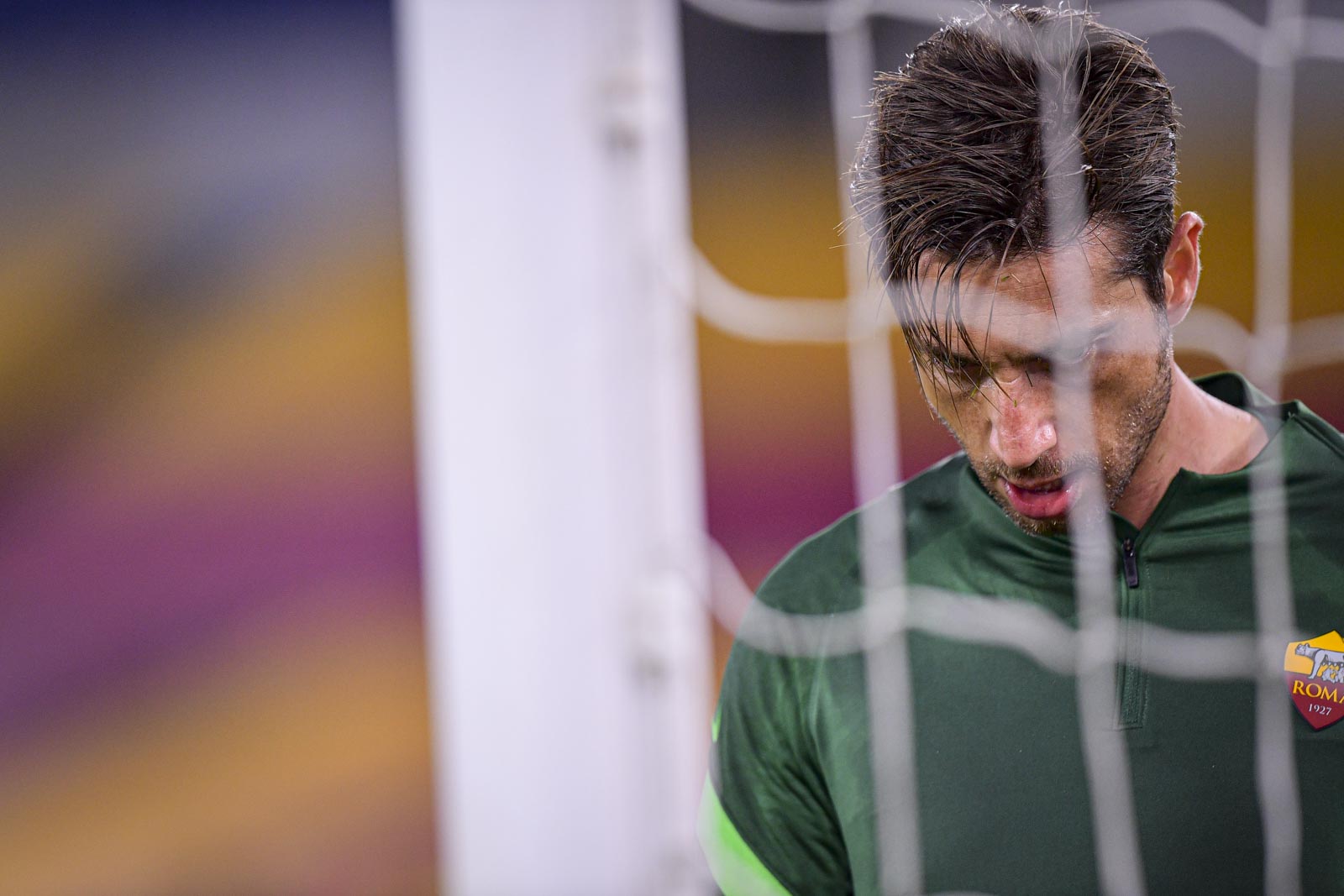 After preparations and predictions the match was just about to get under way at the stadio olimpico as Roma and benevento prepared to do battle. In the early part of the match it was the game what most people would expect Roma controlled possession and at times going forward and had somewhat control. However benevento had their moments as well this is the best team that has come up from Serie B by far as they broke records in a second teir they were up for them match. Unfortunately for Roma they would have to deal with great misfortune. Benevento would take the lead in the fifth minute when Gianluca caprari struck the ball from inside the box taking a massive deflection as the ball change direction making it mutually impossible for Antonio mirante to keep it out of his net as Benevento take a 1-0 lead. Roma tried to respond shortly after they continued to dictate the pace of the game with a massive advantage in possession Leo spinazzola cut down the side before releasing mkhitaryan behind him hitting a really good cross into the box but Lorenzo Pellegrini and edin dzeko couldn't get to it. Leo spinazzola gave benevento major problems up that Left Flank he cut into the box shortly after trying to facilitate Lorenzo Pellegrini inside the box coming from a cross Lorenzo Pellegrini found space connecting on a header that was just inches wide very easily could have been the equalizer. Outside of a couple attacks and that opening goal benevento did not offer that much going forward even though they gave Roma slight issues and Roma were really trying to take advantage of the difference in that respect. Roma continued and continued to try to chip away and find that goal to get them back into the game. They were not discouraged Roma were not worried about the possibility of dropping points they were aggressive and went after and before not too long they were going to get that moment. Just a little bit before prior to the half hour mark there was a penalty controversy. Mkhitaryan saw his shot save but a benevento Defender seemed to have made contact with his hand after review the penalty was ultimately not given. However their moment was going to come on an attack Inside the Box Leo spinazzola gave a ball inside to Pellegrini the midfielder struck at the goal but was deflected Pellegrini then retrieve the ball back before finding Pedro Rodriguez who struck his shot took a slight deflection going into the back of the net as Roma equalized. Roma would hit back again Just 4 minutes later everything started with Antonio Mirante. The veteran goalkeeper smashed a deep kick that towered over the majority of the field and landed at the foot mkhitaryan The Armenian drove the ball for on the break with edin dzeko alongside him he sent the ball into open space and the Bosnian converted in front of goal as he finally get back in form as Roma take a 2-1 lead. It would be his 107th Roma goal as he now stands alone as the fourth all-time leading scorer just needing four more goals to move into third. In stoppage time a great connection between Bryan cristante on the break lead to a third goal by henrikh mkhitaryan but it was absurdly taken away and by VAR in what was a truly strange decision as at no point did an offside appear to be there. Roma take 2-1 lead into the second half thanks to edin dzeko and Pedro Rodriguez.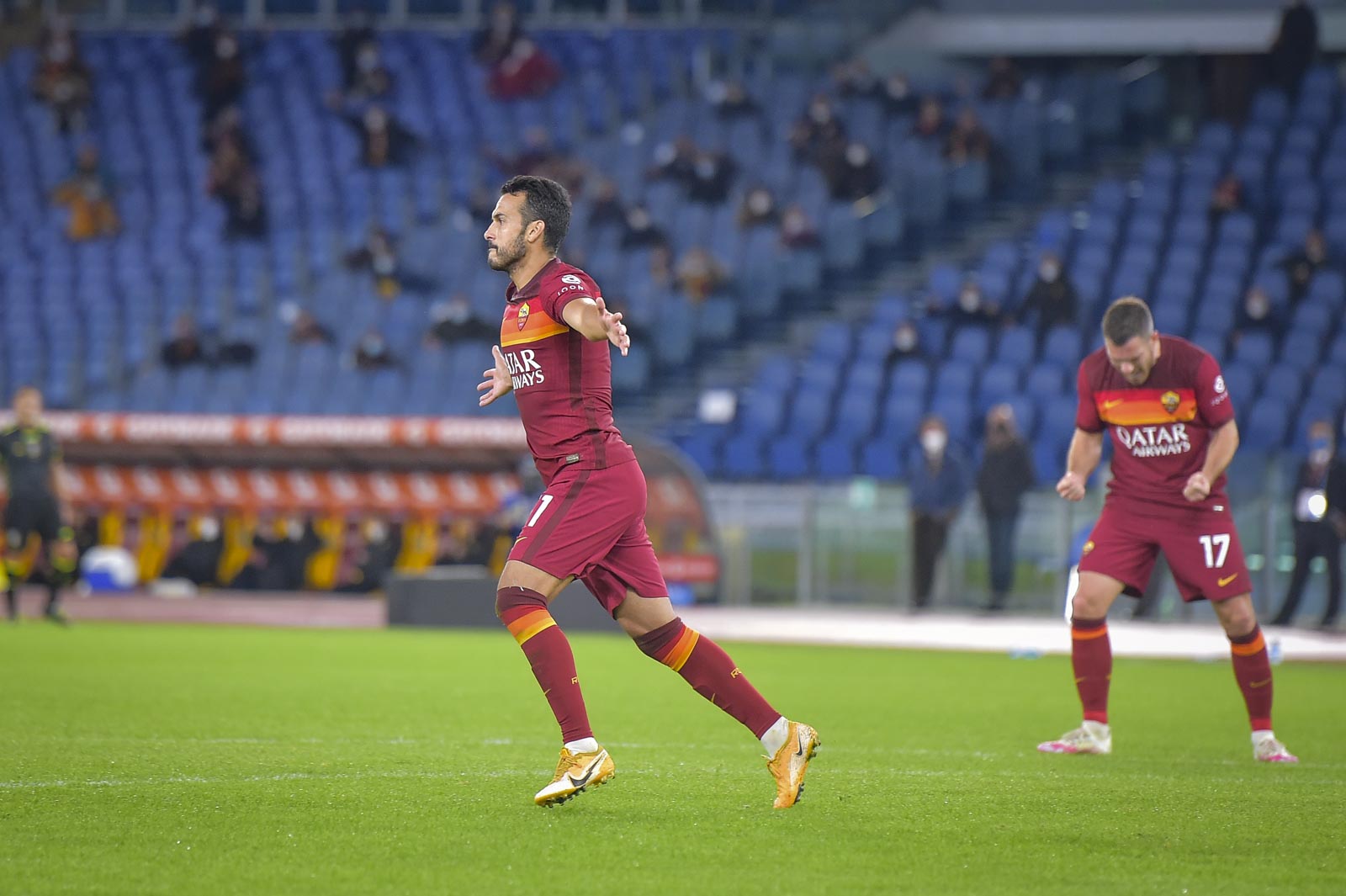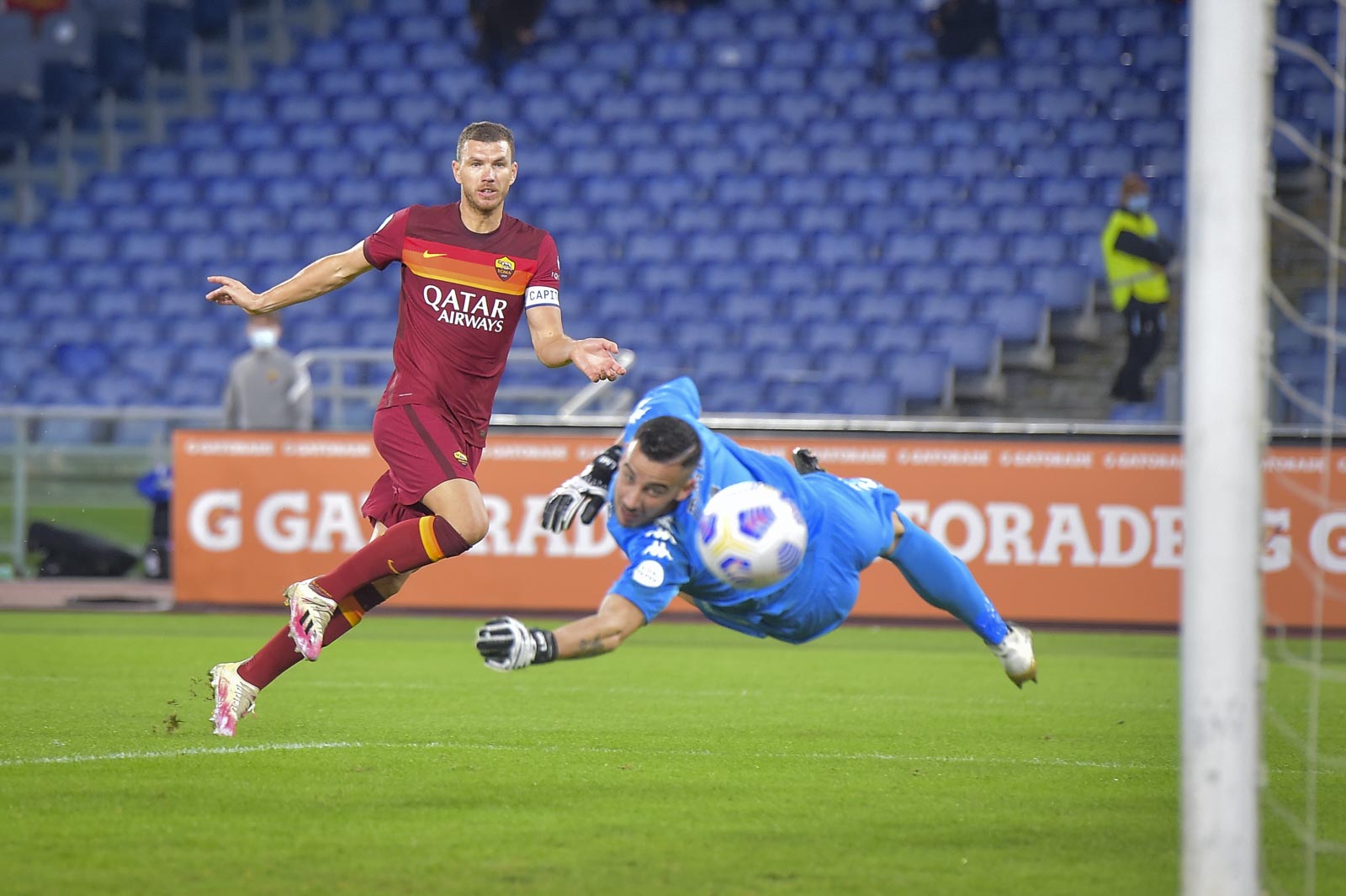 Dzeko and Pedro both strike as Roma complete first half turnaround 
It was a strong first-half from Roma but there were some mistakes down the stretch regardless Roma has to feel good about the way they played especially the end of the half were they able to score two goals in Rapid succession. But must feel dejected after seeing mkhitaryan goal be wiped off incorrectly. Unfortunately it came back to bite them not that it was Roma's fault but the fact they were not given that goal allowed benevento to get back into the game that they probably did not deserve to be in. A harsh penalty decision on Jordan veretout gave benevento a Lifeline. The French midfielder played the ball but ended up stepping on the attackers foot as harsh as it may have been it does not justify it being called as a penalty. Gianluca lapadula stepped up was denied by the goalkeeper but unfortunately once again converts on the rebound. Even though benevento equalized Roma was displaying their Superior they controlled possession they got on the break a lot and really put a lot of pressure on that back line they were playing with a certain level of confidence it was just a feeling they would get the goal needed. After a couple of chances being exchanged from both teams Pedro was released inside the box before he was taken out by the goalkeeper the referee wasted no hesitation pointed straight to the spot even though there was a VAR check he stood with his decision. There is question whether or not the goalkeeper should have received a red card But ultimately I personally didn't feel it was necessary. Jordan Veretout perfectly executed the penalty as Roma take the 3-2 lead in the 65th minute. Roma would go to the bench bringing in Gonzalo Villar and Bruno Peres. About 12 minutes after Roma's goal they got another one in the 77th minute to truly kill off a game. Horrendous display from Benevento's offside trap from benevento allowed Roma with three players come on the counter mkhitaryan took the ball on the break before laying it off to edin dzeko at the last second as the Bosnian gets his brace. Roma would take a 4-2 to lead and edin dzeko would score his 108th Roma goal. Immediately after the goal Carles Perez would enter the match as well as Max kumbulla they were chances being exchanged for both teams but for the most part Roma slowed down the pace of the game as they were on their way to seeing this thing out. Roma made their final change with about five minutes to go as mayoral makes his Roma debut as edin dzeko comes out after a resurrecting performance the Bosnian seems to be back in good form not only because of the goal his impact he made throughout the match. In the 89th minute Carles Perez would provide another punch as the Spaniard morphed into Leo Messi dribbling around several Defenders making a run just outside the box before supplying a rocket that rips through the bottom corner to give Roma a 5-2 victory. It was a game that has a lot of Dramatics and took a while for Roma to unleash but they were ruthless on the attack as Roma keep things rolling picking up another three points as Paulo Fonseca side is more than ready for the challenges that lie ahead.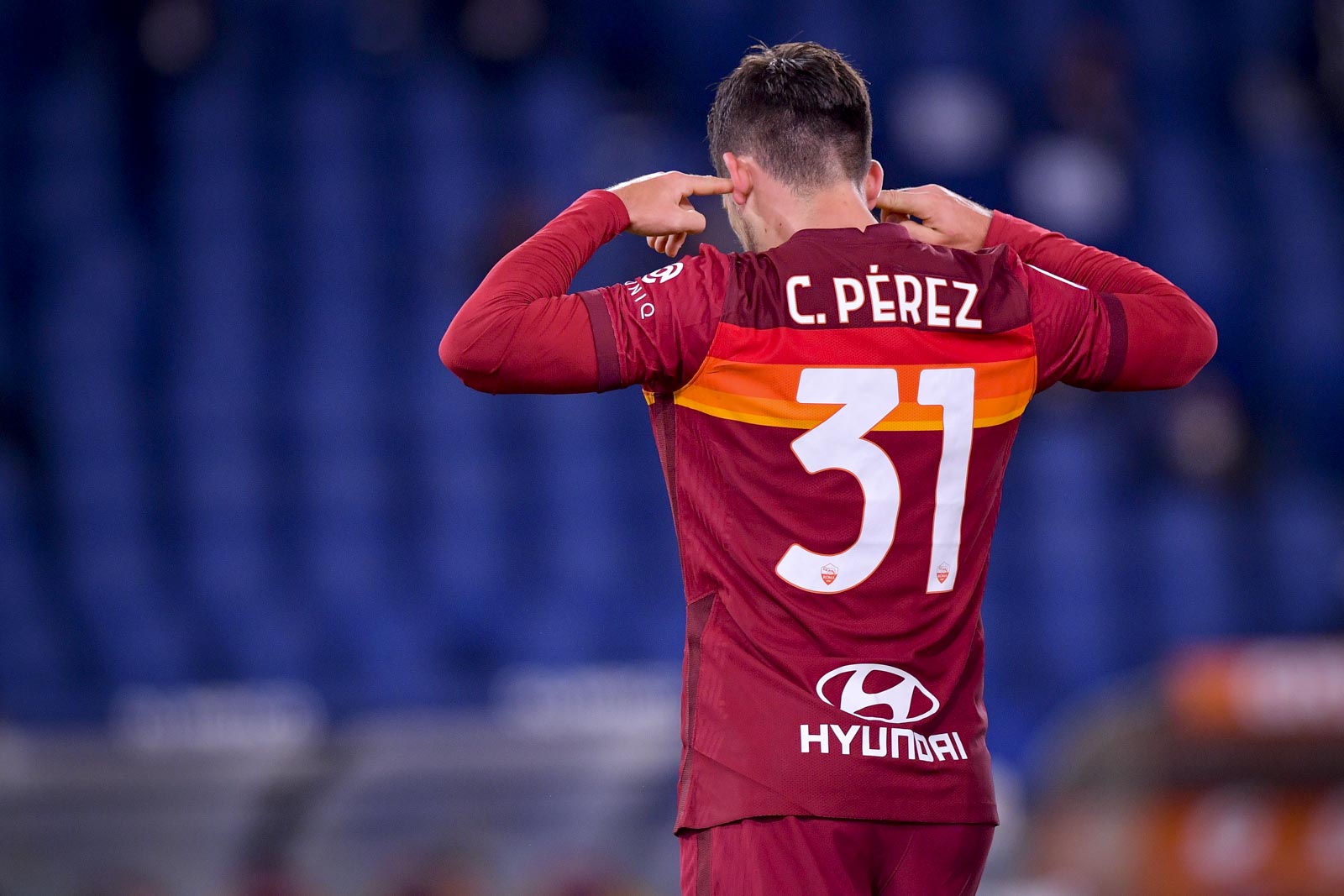 Carles Perez scores one of the goals of the season as Roma romp in second half 
Roma have had a mixed bag of performances so far this season and severely have struggled with their ability to finish in front of goal this was an opportunity for Roma to show everyone who they are. More of an important match then expected because they face AC Milan next weekend their riding on a big high after winning the Derby for the first time since 2016 they'll be up for the match in Roma need to be as confident and have as much momentum as they possibly can. Roma did pick up three points against udinese before the break but it wasn't a great performance. Against benevento even though they were concerning things that occurred in this match for the most part they were able to handle their business. It was a very complete performance. With Misfortune was partly the reason behind benevento being in the game at all. The first goal was Major deflection and their second was a penalty rebound. Roma dominated the match from start to finish it did take longer than they would have liked but they got the result they needed. They put five past benevento once again as a another newly-promoted side fell victim to the Romans. They looked really strong in a Counterattack and finding those spaces to be effective much better in front of goal. Edin dzeko was absolutely unbelievable after failing to get a lot of his chances on Target in the first couple of games edin dzeko scored a brace showing his efficiency converting on both counter-attacks. It wasn't just the fact but Dzeko score he had a complete performance great ball control held up the line play really well distributed the ball and had an all-around great performance he is my man of the match but collectively as a team everyone was worthy of some recognition. The best goal of the night came last as Carles Perez temporarily morphed into Messi scoring an absolutely outrageous goal to continue to pile it on. Games like these are important because when you're such a big favorite and in all likelihood going to get the points it's an opportunity to work on some of the things they struggle with. There were some mistakes in the first half defensively there's no going away from that they need to clean that up but overall from Back to Front this was an outstanding display. Roma rested some key pieces for their Europa League Showdown on Thursday night in Switzerland with this team playing like that with the defense at full strength they certainly should show the qualities and have enough in them to challenge AC Milan and give them a really challenging matchup one thing at a time they have to go to Switzerland take care of business first but Paulo Fonseca has to be pleased by the way his team performed as they take up three points for the second consecutive game thats 7 points in their last three matches showing that this team still has those qualities to push Champions League football. While that still seems like far-fetched they have the ability in this team to perform. If they're able to play at this pace or something reminiscent to it with a healthy functioning defense this team could be very formidable. I'm not blowing my horn over a victory over benevento but it shows certain Improvement that will only take them forward throughout the next rest of the season.
MAN OF THE MATCH: Edin Dzeko