Roma got the momentum push that they needed after picking up three points in two consecutive games. In their 5-2 Thriller against Benevento, Roma has done remarkably well this season considering the circumstances. They have a big game against AC Milan over the weekend, but before they can get to that, they have a business to take over in the Europa League. Tomorrow night is the first match of Europa League Play as Roma kick off their group against young boys as Roma will travel to Switzerland and hopes of getting things off the right start. Roma is quite handedly the most experienced European team in this group and is significantly stronger than most of the teams in this competition. Roma got a very easy group with an actual possibility of taking up maximum points. Roma can start off on the right foot; we might see some adjustments by Paulo Fonseca primarily because of the match against AC Milan over Monday. Roma and young boys have never played each other, so there's not much to take away. It will be an exciting matchup. Roma is going into this as big favorites as they will every game of the entire Europa League group stage. With the momentum that is driving Roma, this should be a comfortable victory for them; however, young boys should not be underestimated as every team in this competition has an opportunity to pick up a big result, but still, Roma should feel that they could get the points. Will Roma take care of the business in Switzerland, or will we have an upset on our hands? We will find out all that and more when Roma makes the trip to Switzerland tomorrow night.
A.S Roma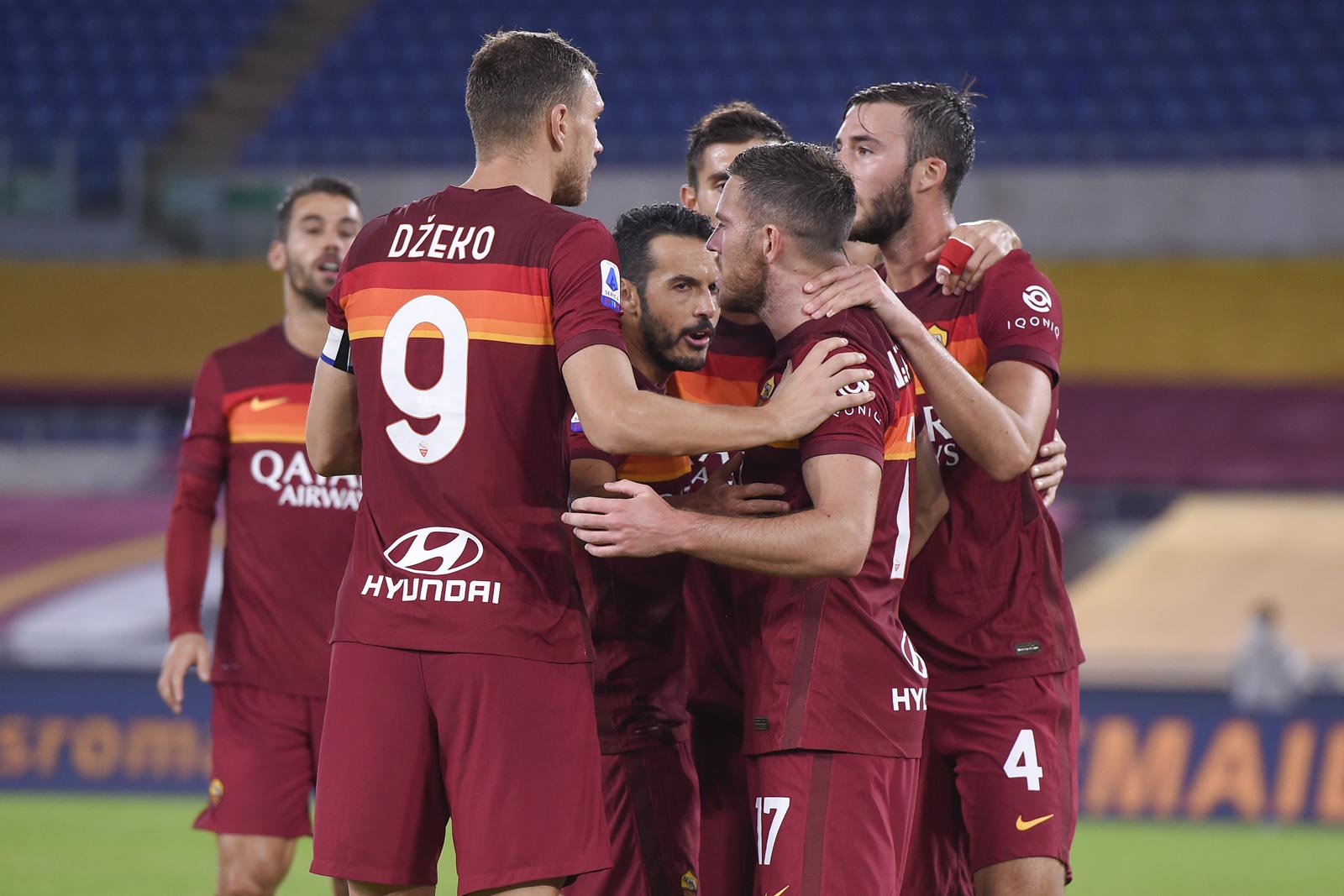 There's a possibility Paulo Fonseca could do some experimenting just because they're heavy favorites in this game. Roma could also rest some key players, given the fact that they play AC Milan Monday. In goal for Roma is likely to be Pau Lopez. Even though he lost his starting spot to Antonio Mirante, I still think the Spaniard will be used in the Europa League games. Chris Smalling is still not fit yet, so he remains out of the backline; with that being said, we're likely to see the back 3 of Max kumbula centrally Gianluca Mancini on the right side and Rodger Ibanez on the left. The wing-backs should stay the same with Leo spinazzola and Davide Santon, but we could see a slight mix-up in the defensive Midfield with Jordan Veretout alongside Gonzalo Villar. Pedro Rodriguez and Mkhitaryan are both likely to be rested in this game largely because their pair has mutually played every minute so far this season. With AC Milan coming up in a winnable game, Roma has options that will be more suitable for this match. In the attacking Midfield on the left should be Lorenzo Pellegrini pushing a little forward they're on the opposite side on the right-wing is likely to be Carles Perez. Then upfront as the main Striker, hopefully getting his first start Bojar Mayoral. Edin Dzeko is Roma's highest European goal scorer of all time, but even with that being said this game on Monday against AC Milan is really big so we want the Bosnian healthy, fit and energized for that matchup I still think he will play but I don't think he should start from the beginning. Even with that being said, it's still possible that he gets a start, but personally I would want him rested for AC Milan.
Young Boys 

Young boys typically operate out of an attacking formation. I'm not sure how much they will change going to make given that they are the best team in their league, and the Europa League is something they're going to want to try to go as deep as possible. They usually lineup out of the 4-3-3 formation. In goal should be David Von Ballmoos. Their back four is typically made up of at left-back Silvan Hefti, beside him would be the center-back partnership of Fabian lustenberger and Cedric Zesiger then that right back we should see Jordan Lefort. in the center attacking midfielder, we should see Fabian Rieder in at left Midfield Christian Fassnacht, In at right midfielder we should see Vincent Sierro. Young boys front three is made up of Jean-Pierre Meschak Elia & Moumi Ngamalau. The key player for young boys is Jean-Pierre; he provides the most offensive threat; even though it's unlikely to be enough to overpower the Romans he is crucially important for The Swiss side.
Bottom Line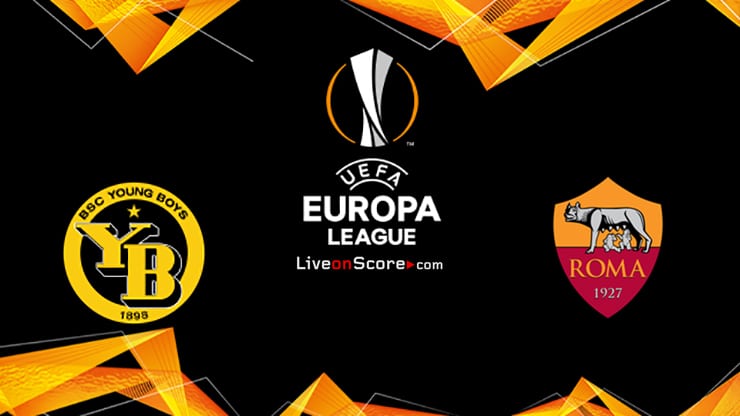 This isn't a match that gives Roma many problems, but they still have to strategically prepare for what lies ahead. Roma has advantages all across the board in this matchup; they mutually just need to deal with one player. Despite playing in Switzerland, Jean-Pierre is a scoring machine; he had 41 goals last season; he could potentially be a threat and definitely the player on young boys that they're looking to have a big game. However, he's going to have quite a task dealing with Rodger Ibanez, Gianluca Mancini, and Max kumbulla; that's a very tough task for any Striker just based on how strong they have been defensive. Roma just has to stay focused and get the job done; they are significantly the better team with the stronger Talent, which is why I anticipate they will rest some players but again if they get in trouble or the game is not going as smoothly as you would think Roma have a lot of options Off the Bench that can make a big difference in these games. Roma has a big game on Monday, so because of this, maybe some of their Premier players won't start the game. However, regardless of how they line up or what formation they play Roma should have no real difficulty getting the result tomorrow night; the match being in Switzerland may be a little tricky, and at times maybe it's closer than they'd like, but Roma have all the capacity to pull away. The key player for Roma is Lorenzo Pellegrini. I think if he can have one of those games where he passes at an extraordinary level, they will be able to break down young boys quite simply. Roma's co-captain has world-class passing abilities, and if he can dictate the game and find those spaces to exploit them and get the ball into tight spaces, Roma should have no problem putting goals in the back of their net. The problem is whether or not they can finish at a high level if Roma can finish to the standard, this game will be over very quickly if they struggle, and will take a little while for them to get to the end, but regardless of what the scenario is I don't see a way for young boys even grabs a point Roma in a very easy group and their depth pieces are quite good even if players are rested there stronger deep enough, and all they have to do is stop their goal scorer they will make light work of young boys in Switzerland. Roma wants to win this thing, and the best way to go about doing that is showing their superiority, especially in a group without many threats to them. Roma should take care of this quite easy, which will only drive to the momentum they have into the match on Monday. the Europa League against the game on.
Manager: Paulo Fonseca
Roma's Projected starting XI 4-2-3-1
GK: Pau Lopez
DEF: Rober Ibanez, Max Kumbulla, Gianluca Mancini
Wingbacks: Leo Spinazolla, Santon
DEF MID: Jordan Veretout, Golozlo Villar
ATT MID: Carles Perez, Lorenzo Pellegrini
Striker: Bojar Mayoral
Manager: Gerardo Seoane
Young Boys Projected XI 4-3-3
GK: Von Ballmoos
DEF: Silvan Hefti, Fabian Lustenberger, Cedric Zesiger, Jordan Lefort;
MID: Christian Fassnacht, Fabian Rieder, Vincent Sierro,
Front Three:Moumi Ngamaleu; Meschak Elia, Jean-Pierre Nsame.
Players to Watch 
Roma's Lorenzo Pellagrini
Young Boys Jean Pierre
Wankdorf Stadium, Bern 
Date: Thursday October 22nd 
Kickoff: 2:00AM (USA) 8:00PM (ENG), 9:00PM (ITA)
TV Broadcast: Sky Italia, CBS All Access