Score: A.S Roma 3 San Marino 2FT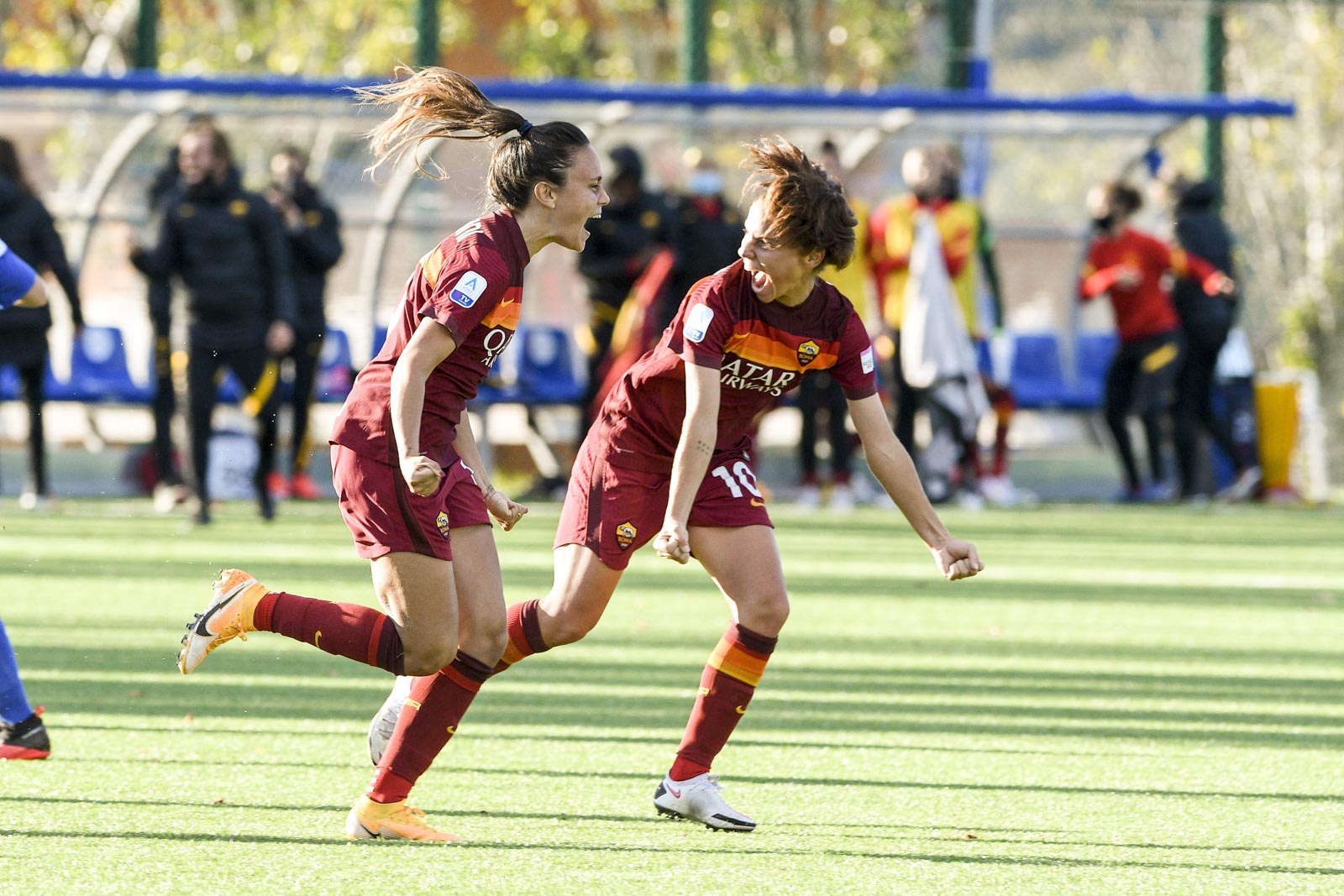 The Roma women continue to have an up-and-down season thus far. Despite Serturini making history last week against Inter Milan, it didn't amount to Roma's points. Roma dominated that game and without question should have collected all three points; unfortunately, a lack of focus on defense allowed Inter Milan Striker Martinelli to get the point for Inter Milan they did not deserve. It was not the first time Roma dominated a match and failed to get all three points. After struggling at different points over the last couple of games, Roma finally had a cakewalk game or what should have been one. They were facing the bottom of the table. It wasn't just important because Roma could potentially pick up the points that they've left on the table, but it was a chance to work on the things of a struggle with just like Roma's men made progress in their Victory against Benevento. However, it would be a much different experience for Roma women. They faced off against San Marino, a team at the bottom of the table with very minimal points whatsoever. Roma crushed them and both meetings last season. The opportunity was there to get an easy three points, but it gave the Roma women much more trouble than it should have despite the huge mismatch. Roma started this game in very well in fact, Roma did not waste much time whatsoever as the Romans took the lead in the opening 10 minutes. Bartoli sent a perfect low cross into the box to find Pamela Lazzaro; she supplied the touch add she scorers again. Lazaro continues to be in tremendous form, having scored in a mutually every game Roma has played this season, certainly starting to look like one of the best strikers in Italian football. Roma did seem more or less control at least a good portion of the game, but it wasn't that simple. Right before the end of the first half, Roma conceded a penalty the Roma defense try to argue against it, but the referee pointed to the spot. San Marino converted from the spot despite Camilla Caesar's best efforts to equalize. Roma didn't have to wait very long to retake the lead just two minutes before the end of the first half. Bartoli connected with Pamela Lazaro once again; a great cross coming off a free-kick ended with Lazaro towering over everyone putting her header into the back of the net as Roma take a 2-1 lead. However, yet again, San Marino got themselves back into the game. A game in which Roma should have wiped the floor with them made this into something. San Marino converted coming off a rebound after the opening 45 minutes it was a 2-2 draw Roma needed to find some momentum to turn this around. This game was far too close San Marino is at the bottom of the table it should have been over already. Manuela Giuliano tried to give Roma the lead in the second half when she played the corner shortly before cutting into the box, striking at a problematic angle it was closed, but she hit the post. Roma trying to reiterate their dominance coming forward on a rake certain came through are best fired from point-blank range as her strike went wide; she should have done much better on the attack; she very well could have put the game on ice had she done that. Alice Corelli late in the game from outside the box with just minutes to spare, sent a through ball inside to Serturini she struck in front of goal this time, making no mistakes as Roma take a 3-2 lead with just minutes to spare Roma gets the points necessary. Still, the performance itself left something to be desired. But late drama shows their ability to come through and get these points even if the performance was a little bit underwhelming. The woman of the match goes to Pamela Lazaro; she is Roma's killer as she provided the spark in an underwhelming performance.
Roma are too talented to been having this Season New Manager?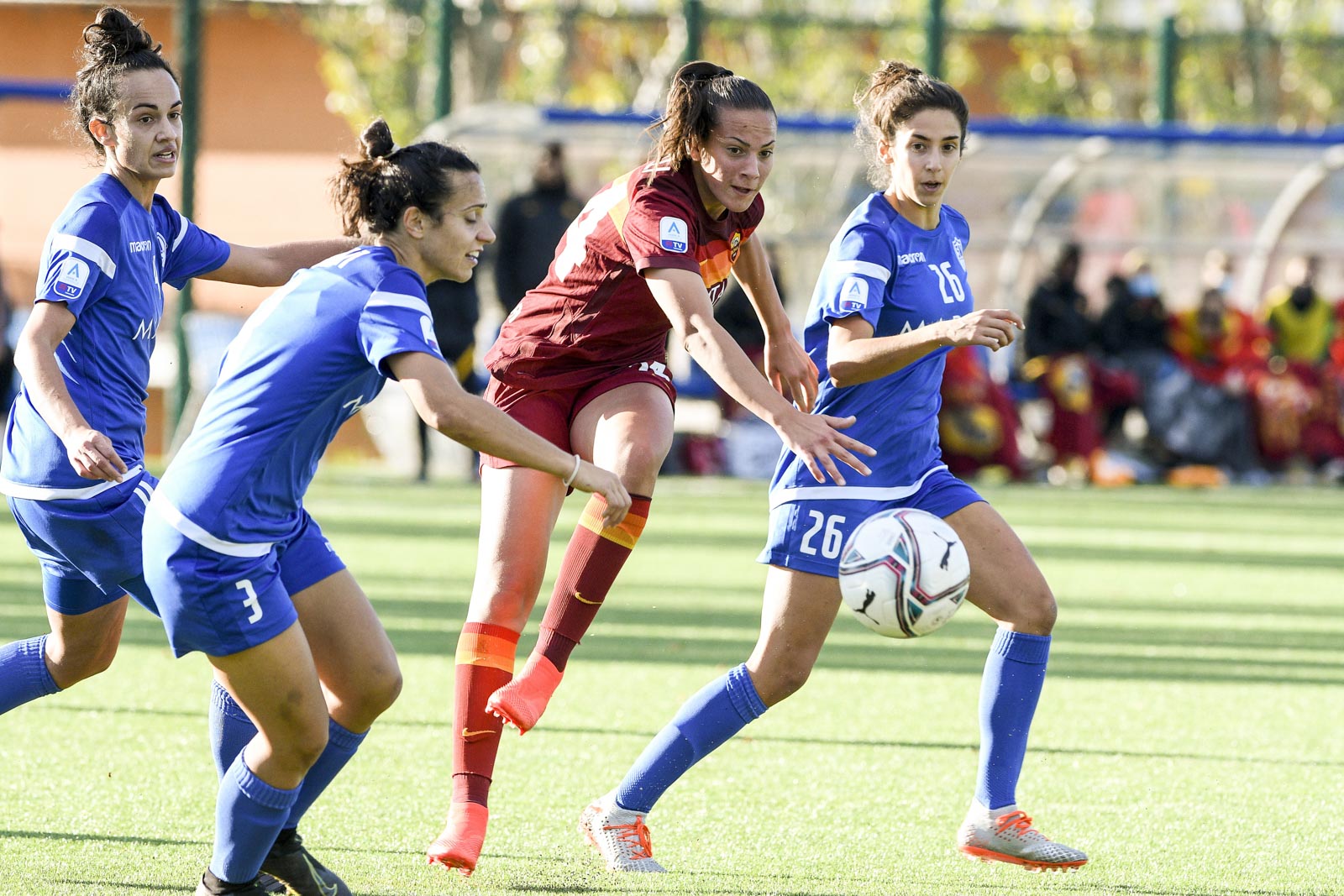 This game gave Roma way too much trouble. This is the season and a situation where Roma has all the talent to be challenging for the league title, but here they sit down with a very outside shot of getting into the title race. They have to do a better job of collecting points on a regular basis. Even though they picked up the points this week, it's just not good enough. They outplayed Inter Milan the entire match and settled for a point they lose to Empoli, A team that is nowhere near the level of Roma, and then it takes a late goal with just three minutes to spare to be the bottom of the table the worst team in the league by far. Something has to give within this team, and this is not a team that is shortened in terms of talent. The Roma women used teams are the best in the league by far, and as far as just pure talent, the young players coming through the ranks and players that played for the club now they are at such a high level across-the-board have talent from top to bottom. Only Juventus and maybe Fiorentina have more Talent than Roma. This team is full of talented players, and it's not the big things that are stopping Roma from picking up the points; it's things like focus and concentration as much as the players that need to refocus that energy and become a much better team that one is on the Manager. I don't know that many coaches in women's football, but Roma needs to explore that it is an issue when mental issues are the biggest problem with a team. This team is far too talented to be selling themselves short so often. Roma really needs to potentially start to look at the possibility of getting a new coach. I don't know who that would be. Still, mental mistakes, a lack of focus and concentration aren't things at the players are doing on their own it's a lack of direction from the coaching staff, and that was clear and has been clear this season whether or not they will get a new manager it's hard to say unless Roma really underachieves they probably won't make these kinds of decisions this season. Still, it's something they certainly need to think about.
Pamela Lazaro is one of the best Strikers in Italy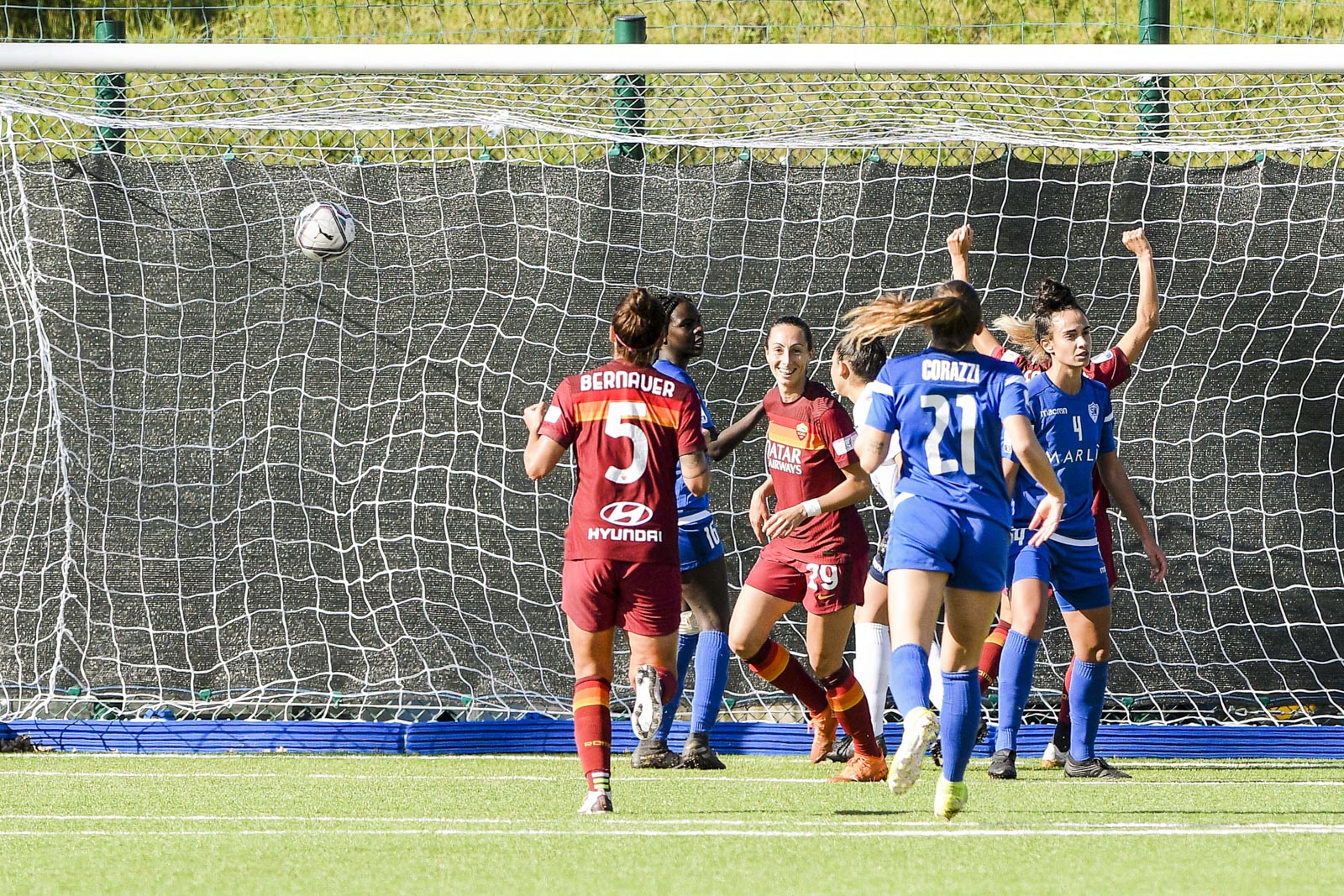 Despite the season not going as well as Roma would have liked, there is one thing that is certain. Roma found their striker of the future as Pamela Lazaro has been nothing short of sensational. She has scored in nearly every single game. Showing the qualities that this team may have lacked last season. She has put together an outstanding campaign scoring a brace that really turned out to be the match's difference. A goal at the post and then a diving header. She really is versatile and a multitude of ways. She's arguably the best striker in the league, and it seems like she's only warming up; she getting better each game; a player that is certainly capable of having a 20-goal season; she has been the best player so far this season and continues to make such an impact. Pamela Lazaro isn't just a player that provides a goal-scoring, but she has an all-around game that helps make an impact with her teammates as well. Roma stole her from Florentina in the summer, and she has paid Roma back repeatedly with great performance after a great performance; this last match wasn't any different as she continues to play out of her mind. Regardless of how this season turns out, the one constant thing will be the world-class display a Pamela Lazaro, who certainly looks like one of the steals of the transfer window as she has changed Roma threat offensively; now Roma just needs to give her more support because she is performing at a peak level the work help she gets the better this team will ultimately become.