Roma are coming off a 2-1 victory in the Europa League against young boys. A lot of their key players rested for one particular reason this Monday they are taking on AC Milan Who currently sit at the top of the table. Last season Roma's finished four points ahead of them and split the season series against AC Milan. AC Milan hasn't really played that many quality opponents other than the Derby last weekend where Inter Milan was short-handed this is an opportunity for AC Milan or Roma it to make a statement. Two of the best defenses in the league two of the most consistent aging Strikers. These teams are similar in quality and it is going to be an absolute battle for 90 minutes. Roma are ready to travel to Milan to take on AC Milan at the San Siro in what should be the match of the weekend. There's no clear favorite this match is split right down the middle will we see Roma go to the San Siro and steal the points or will Milan stand firm and defend their backyard.
A.S Roma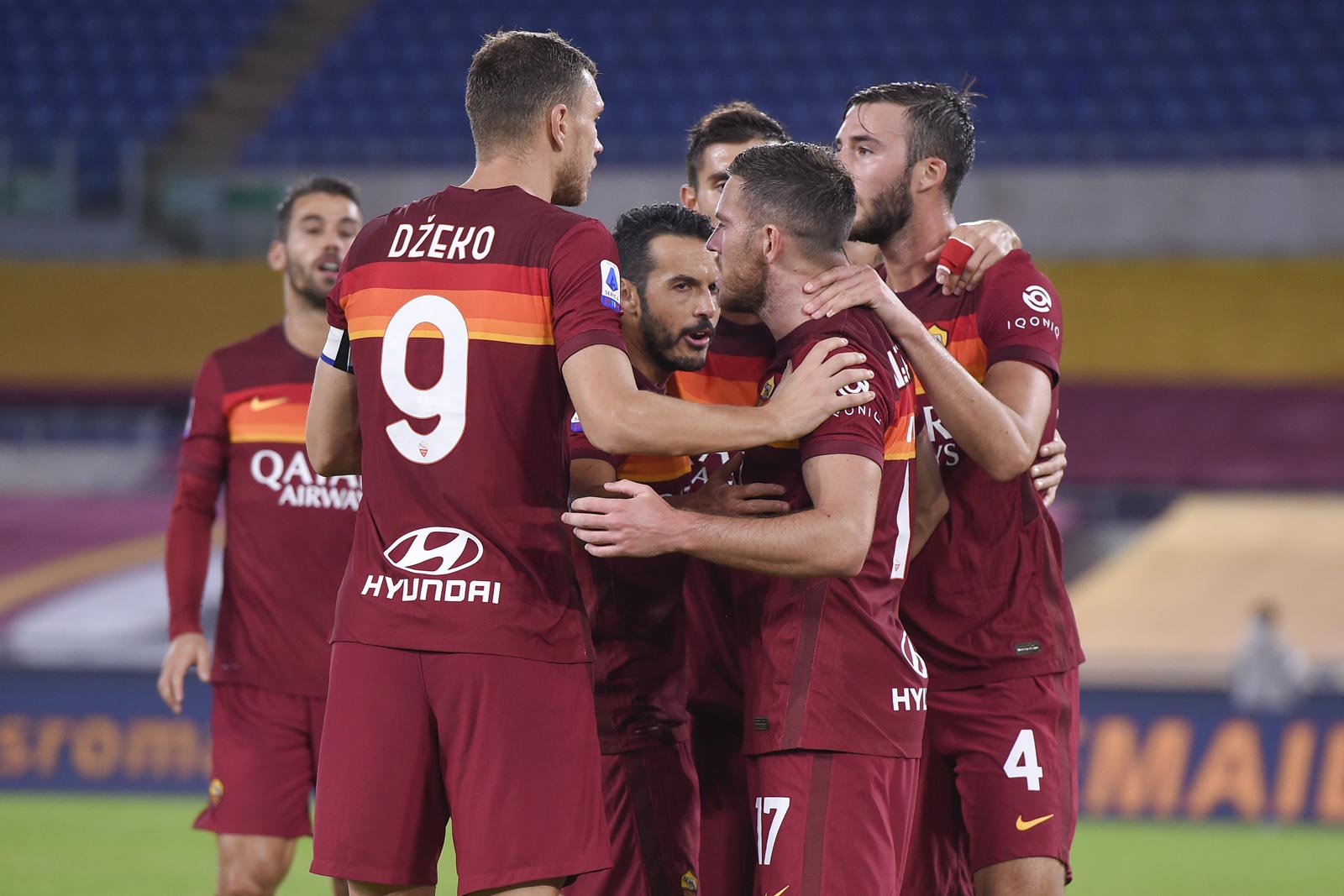 Roma made a lot of changes in the Europa League match even made a slight change to the formation. I suspect Paulo Fonseca will go back to his typical 3412 formation. Not that he doesnt have any problem with adapting but it has worked so far this season in the league so no real reason to change it. We can expect to see in goal Antonio Mirante. The three centre-backs should be the typical starters with Chris Smalling still out with injury hoping to return soon. Centrally we should see Max Kumbulla the hero from Roma's victory against young boys. To his left we should see Rodger Ibanez who is quietly becoming one of the best center backs in the league. Then on the opposite side on the right should be Gianluca Mancini who had covid-19 but received two negative tests making him eligible to play this game. The wing backs should be Leo spinazola on the left and Santon on the right. The usual defensive Midfield pairing of Lorenzo Pellegrini and Jordan veretout. On the left wing we should see hendrik mkhitaryan then on the right wing we should see Pedro Rodriguez. I think Pedro has played practically every minute this season and does need some rest to refresh but this is too big of a game to keep the Spaniard on the bench. Then up front as Romans Central Striker will be edin dzeko.
'
A.C Milan 
AC Milan typically lineup out of the 4-2-3-1 formation. And goal as always we should expect to see one of the best goalkeepers in the league in Gigi donnarumma. At left-back we should see the offense of weapon but defensive liability Theo Hernandez, the centre-back partnership of romagnoli and Kajar while Calabria patrolling at right back. In the defensive Midfield we should see Bennacer and Frank kessie. In the central Midfield we should see Hakan beside him on the left wing Rafael leao on the right wing Salesmakers been up front as the main Strikers the Ageless wonder Zlatan Ibrahimovic.
Bottom Line
It's really hard to find an advantage from either side. This game is as split down the middle as any that we have seen this season. AC Milan obviously are the top of the league coming off victories against Inter Milan in the derby and on top of that picked up the three points at Celtic Park in the Europa League. Meanwhile Roma probably has the best defense even if satistics doesn't necessarily back it up. Of all the goals they conceded this season three of them came from a forfeit two penalties a deflected goal and a Cristiano Ronaldo moment. They have been as consistent and as good defensively as any team in this league. For Roma that is going to be key. Zlatan Ibrahimovic is the one thing they need to worry about even though he's 39 years old he has the opportunity in every game to have a moment. The important thing for Roma is for them to eliminate that moment. He played 77 minutes in the victory in the Europa League not that many days ago. The question whether or not he is refreshed is an actual legitimate one. The majority of the starters of both teams were rested during the Europa League which means for the most part of both teams should be ready. The advantages are hard to find. I think Roma has a slightly better defense which will be really important especially with the back three of Rodger Ibanez Max Kumbulla and Gianluca Mancini. But equally on the other end AC Milan has one of the best goalkeepers in the league in Gigi donnarumma. Both teams have proven winners players who are capable of delivering in these moments. Ibrahimovic is the big one for Roma it is edin dzeko, Pedro Rodriguez henrikh mkhitaryan as well as others.  The big breaking point in this game is Anton rebic will likely be out with injury forcing Ibrahimovic and Leao to play alongside one another. I honestly have a hard time digging out what the advantage will be for either team. Edin dzeko is obviously the one to look at for Roma the question for Roma is not whether or not they can defend they had the best defense in the league that's whether or not they can convert in front of goal they have creators in the Midfield that will feed edin dzeko some opportunities if he is confident in front of goal he could be a really important factor in this game. Ibrahimovic is also capable of similar moments. This has a drawing all over it there's just nothing to split these teams. AC Milan at this point probably have a better team collectively but player-for-player Roma has better players AC Milan probably at this point has a better team a largely because of Ibrahimovic is impact. If Ibrahimovic is not at his best and he's exhausted and tired this will largely going to Roma favor. However if Roma handle this the right way they can get all three points. Attack Theo Hernandez using creation through the Midfield and the pace on the outside. Spinnazolla is as good as Hernandez offensively Roma's left wing-back but he is more defensive capabilities and he's a lot faster. Taking these factors into account if Roma attack Hernandez a player with no defensive ability and is actually a liability defensively he is a luxury item in the attack but doesn't provide enough defending. Roma has best chance to win this game is attacking him every chance they get because they will force him into making mistakes and they'll cut into the box. However even though there are reasons to believe that Roma should win this game AC Milan are just as capable. In light of this with all that being said I still think there's too much to split between these two teams as I see split points at the San Siro on Monday night.

Manager: Paulo Fonseca
Roma's Projected starting XI 4-2-3-1
GK: Mirante
DEF: Roger Ibanez, Max Kumbulla, Gianluca Mancini
Wingbacks: Leo Spinazolla, Santon
DEF MID: Jordan Veretout, Lorenzo Pellagrini
MID: Pedro, Mkhitaryan
Striker: Edin Dzeko
Manager:Stefano Piolli
Milan Projected XI 4-2-3-1
GK: Donnarumma
DEF: Kajar,Romanoli,Calabria, Theo
MID: Kessie, Bennacer
ATT MID/Wingers: Leao,Hakan,Salemakers
Striker: Zlatan
Players to Watch
Roma's Edin Dzeko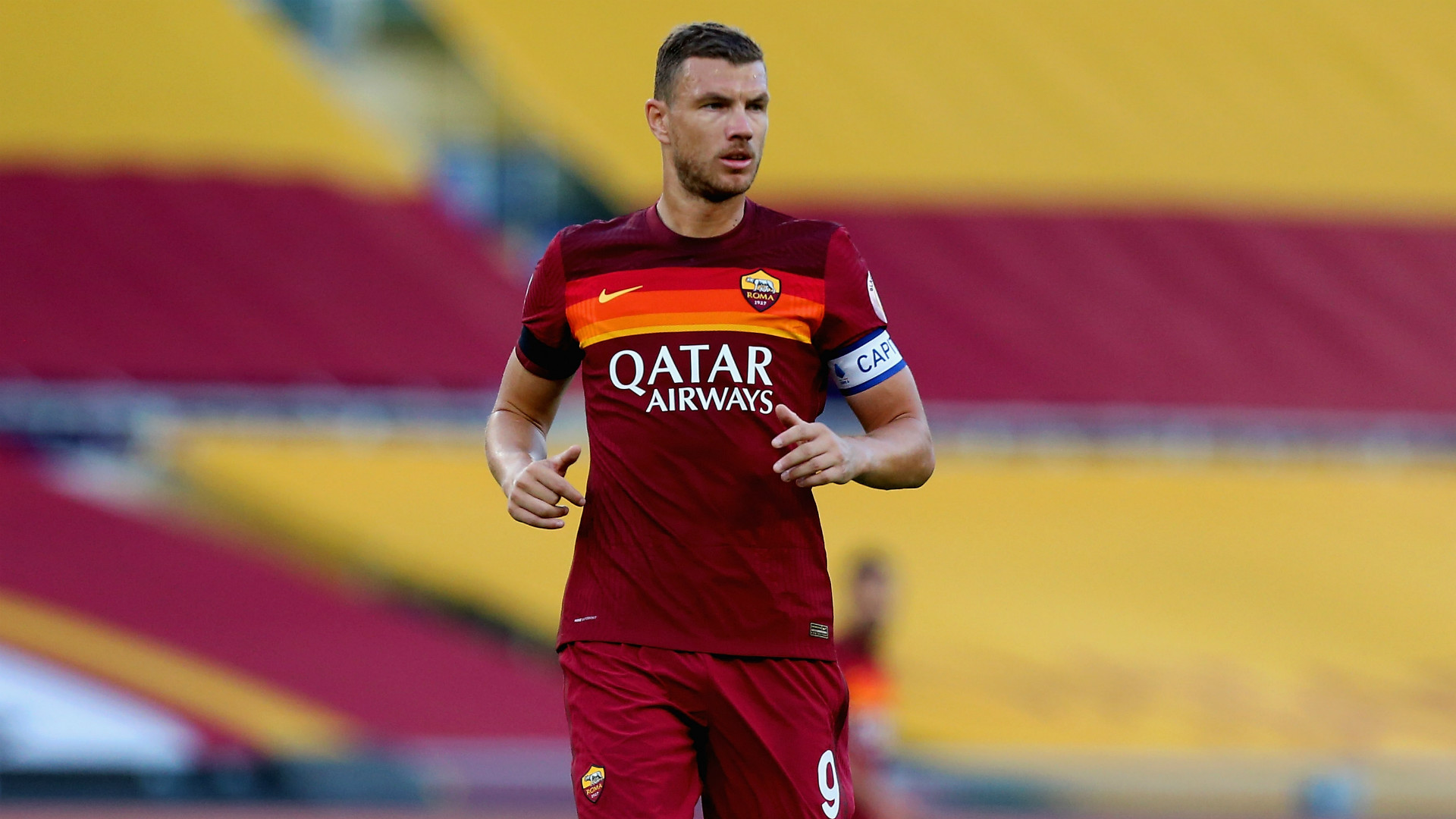 Milan's Zlatan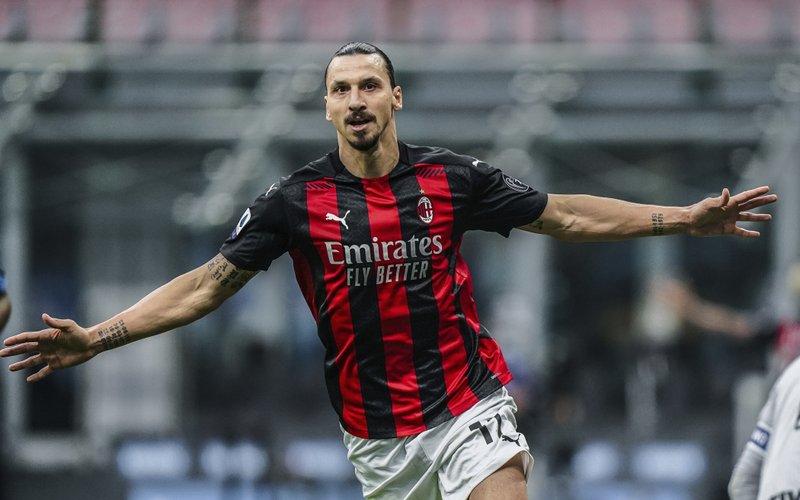 San Siro,Milan
Date: Sunday October 25th
Kickoff: 1:45AM (USA) 7:45PM (ENG), 8:45PM (ITA)
TV Broadcast: Sky Italia, ESPN+