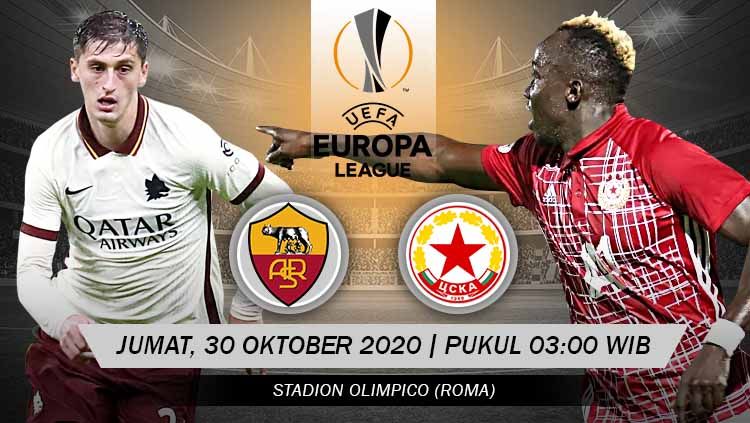 Roma are coming into this Europa League game having battled AC Milan in a 3-3 draw being the first team this season to take points off of them. Despite the circumstances of the match it was a greedy and rejuvenated performance as they showed resilience coming back from being down on three different occasions. This Roma team is starting to look like a team that can challenge for top for this season. after taking care of business on Monday they returned home to the stadio olimpico as they are preparing to host Bulgarian side Sofia in the Europa League group A. They picked up a 2-1 win against young boys last Thursday as they are level on points with CFR Cluj. Roma has another opportunity here to get all three points. Sophia are the lowest-ranked team in the competition a team that's probably just happy to be here. Roma are massive favorites and should brush them aside even with their second team with no issues whatsoever. It's hard to imagine any kind of upset but I guess there's always a chance. Will we see Roma take care of the business as we all expect or is there something else in store for this matchup. We will find all that and more when Roma and Sophia battle at the stadio olimpico on Thursday night.
A.S Roma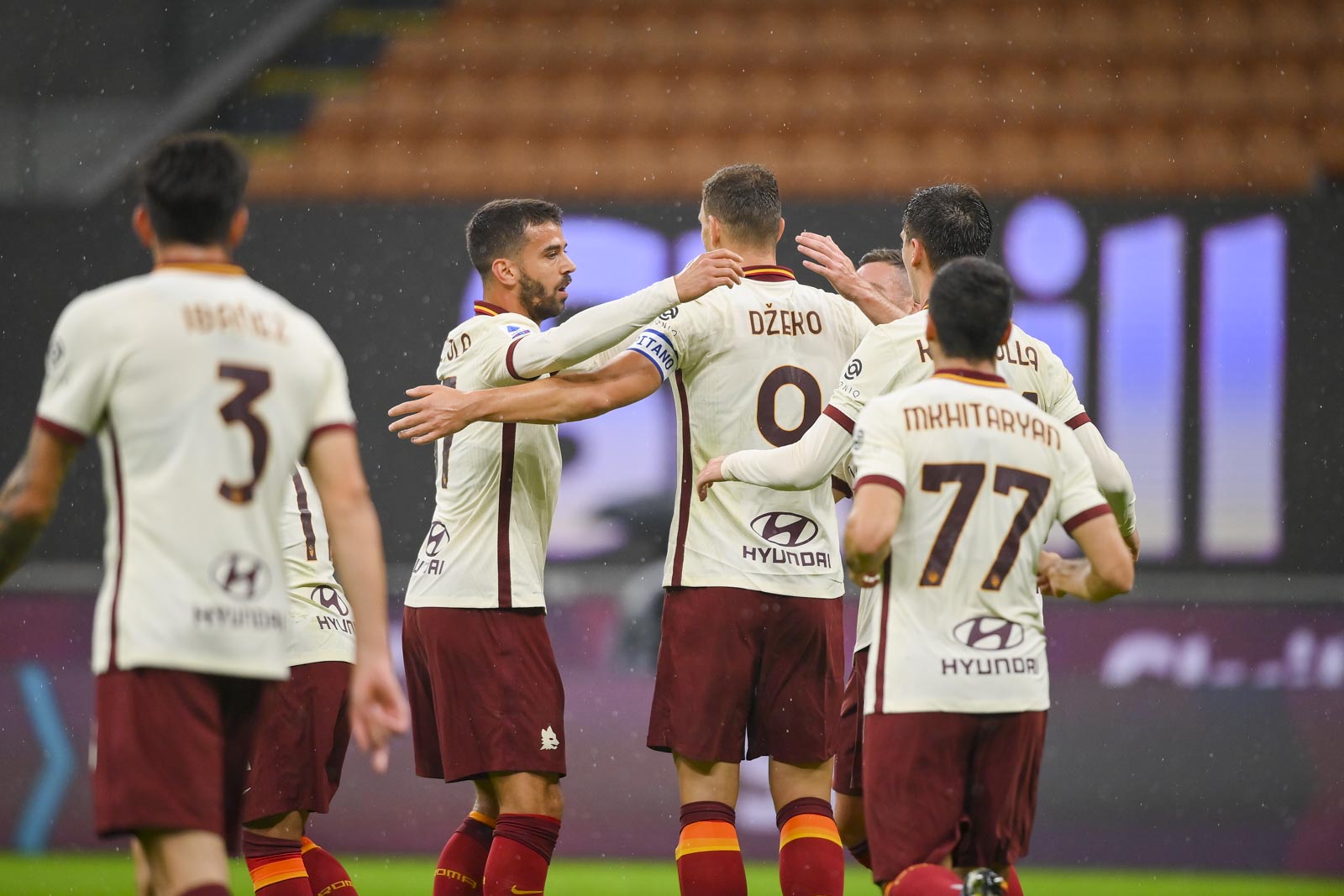 Paulo Fonseca has been given any indication that he's changing his formation as of yet. This is something that he is capable of doing and that he has done in the past but based on what we've seen so far he seems pretty set with the way his team's lineup. However there will be a lot of adjustments ahead of this game. In goal tomorrow night should be Pau Lopez. The three centre-backs are likely to be made up of Max kumbula centrally on the right Federico Fazio on the left and Juan Jesus on the right. The wing backs should be made up of Leo spinazzola on one side and Rick karsdorp on the other. In the defensive Midfield we should see Bryan cristante alongside a Gonzalo Villar on the wing we should see Carlos Perez and maybe Lorenzo Pellegrini on the other side it's hard to say at this point I'm just worried about these Fitness and exhaustion of Pedro Rodriguez and mkhitaryan. Then up front we can expect to see bojar mayoral getting another start in the Europa League.
CSKA Sofia 
The Bulgarian side csak Sophia typically operate out of the 4-3-3 formation. I doubt they're going to change their philosophy because they are playing the big giants of the group. In goal for the Bulgarian is likely to be Busatto, at left-back Bion, then the centre-back partnership of Antov & Mattheig then patrolling right back will likely be Mazikou. The Midfield will likely be made up of Jerome Sinclair, Rodriguuz and Youga. The front three being Sankhare, Yomov & Sowe.
Bottom Line
Roma are coming off a great performance with a lot of momentum driving them. So if they were playing a strong team you would still fancy their chances. They are playing Sofia I have all the respect for the bulgarians and what they had to do to get to this competition. Regardless of the strength of squad they got here knocking off some pretty big teams on the way. They have earned the right to be here. However they have little to no chance in this group and have less than no chance to beat roma. Roma will have to completely shoot themselves in the foot for them not to win this game. Roma more than likely will not play their starting lineup and will rely on their rotation. You want to keep their starter as rested as possible and potentially get to see what the rotation is capable of. Carles Perez is likely to be Roma biggest course of attack. Regardless of who plays they should have a problem especially with bojan mayoral who wasn't really ready last week when he played and have enough in this team to get the points without sweating too much. The Bulgarian side has nowhere near the quality of Roma's rotation. It will give an opportunity for Roman to rest those starters and see what the back of can do. On top of all that they're at home at the stadio olimpico regardless this game will be over very quickly they just don't stack up against Roma and that's the biggest problem. If they want to Outlast the thrashing that's probably waiting for them it's going to come down to one specific detail their ability to defend they have to defend or this game will get very ugly. I'd be surprised if they even get a goal they're just so outmatched by. There should be nothing short of three points being picked up without any challenges in this game. They have an advantages across the board even if it's a close game it's somewhat of a bad look for roma. Roma have an opportunity here to go to the top of the group and I think they will Glide the three points at the stadio olimpico.
Manager: Paulo Fonseca
Roma's Projected starting XI 4-2-3-1
GK: Pau Lopez
DEF: Juan Jesus, Max Kumbulla, Federico Fazio
Wingbacks: Leo Spinazolla, Karsdorp
DEF MID: Bryan Cristante, Golozlo Villar
ATT MID: Carles Perez, Lorenzo Pellegrini
Striker: Bojar Mayoral
Manager: Stamen Belchev
CSKA Sofia Projected XI 4-3-3
GK: Busatto
DEF: Vion, Antov & Mattheig Mazikou
MID: Jerome Sinclair, Rodriguuz and Youga
Front Three: Sankhare, Yomov & Sowe
Stadio Olompico, Roma
Date: Sunday October 18th
Kickoff: 1:45AM (USA) 7:45PM (ENG), 8:45PM (ITA)
TV Broadcast: Sky Italia, ESPN+