Roma is coming off a very difficult result in the Europa League in what was an abysmal display. They split points in a 0-0 draw against Sophia, who going into the game, was the worst-ranked team in the Europa League. Roma rests in the majority of their starters but really didn't have the Killer Instinct to finish the game. Roma stays at home in the Stadio Olimpico as they Welcome Fiorentina in what is expected to be a fantastic matchup. The teams are very close and comparison in terms of the table, but at this point in the season, the table positioning is a little redundant because it takes a while to see the full picture. Last season Roma swept Fiorentina and have had similar success against them the last couple of years. Fiorentina has beaten drama a couple of times, but for the most part, Roma historically handles the team from Florence. Roma doesn't go into this game as heavy favorites based on Gaetano castrovilli, but with that being said, it's only slight favorites Roma should win this game, but with a team like Florentina, you just never know. Will Roma defend their pitch against Fiorentina and take up the points, or is there another storyline in the cards? We will find out when these teams do battle on Sunday evening in the Eternal City.
A.S Roma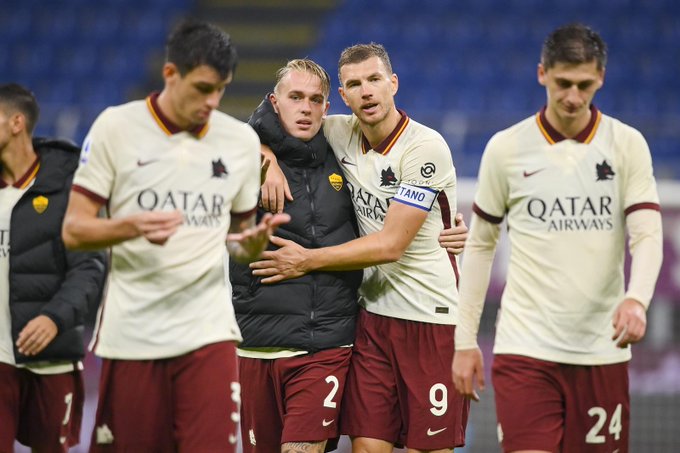 Paulo Fonseca will likely return to his starting XI that he typically goes with regularly. Out of the typical 3421 formations in the goal should be Antonio Mirante. With Chris Smalling back I doubt he is integrated back into the starting 11 immediately. So I suspect we should see Roma's 3 center backs of Max Kumbulla, Gianluca Mancini and Rodger Ibanez, but I still think it's possible that Chris Smalling could be given a start. The defensive Midfield that should stay more or less the same with Jordan veretout and Lorenzo Pellegrini. With the wingbacks likely to be Leo spinazzola and Rick karsdorp. Then The Usual Suspects on the wing with Hendrik Mkhitaryan and Pedro Rodriguez then upfront as Roma Central Striker will be edin Dzeko.
Fiorentina

Fiorentina has primarily operated out of the 3-5-2 formation. In goal, we can expect to see Dragowski. We should see Liora at Right back; besides him will be the center-back partnership of milinkovic and Caceres, then operating at left-back will be Pezzella. Midfield's five men are typically made up of Bonaventura, amrabat, biraghi, and the orchestrator of the Fiorentina attack Gaetono castrovilli then upfront at the pair of Strikers Jose Callejon and vladovic.
Bottom Line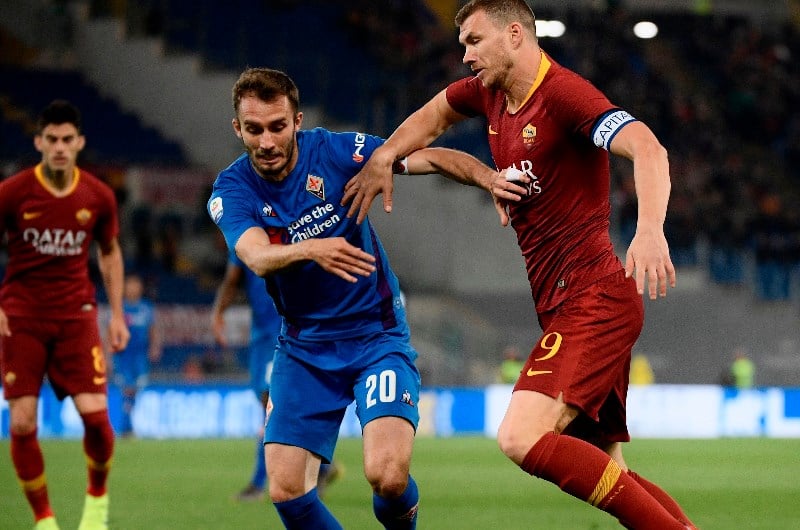 Roma did not play well in the Europa League this week. Still, with their starting lineup backed intact with the addition of potentially Chris Smalling being available, Roma is in a much better position than they were a few months ago last time when Roma edged out a very tough 2-1 Victory against Fiorentina. Fiorentina has some pretty incredible players, with Gaetono castrovilli being on fire. However, collectively, as a team, they aren't as good as people think. They don't have a real Coach, yet with all due respect, he is not good enough to coach this team, and he has not done a good job despite them having the number of points that they do. They haven't won a quality win against a team that was favored to beat them. Juventus and AC Milan both struggled against Roma; that's the difference here. Roma has gone up against some strong teams and left with points where Fiorentina is getting most of their points at the bottom of the table. It all depends if they're going to be up for it if they aren't, then they don't stand a chance in this game. Let's say they are they still are primarily orchestrated through Castrovilli. He is the man for Fiorentina. He is the most prominent approach that Roma needs to take if he is somewhere neutralized; he doesn't have good enough surrounding pieces to really make a difference. Especially going up against a defense that is one of the best in the league. If Roma finishes their chances, they should get to the end of the game. I think it will be tough. I think there will be some unrest moments, but Roma is far superior to Fiorentina; as long as they slow down Gaetano castrovilli, they will find a way to get to the end of the game. Which one put more momentum behind them as they go through the International break. Fiorentina needs to find a way to get Castrovilli, in the right space is to become a problem for Roma, but if Roma keeps him in check, then no dice he needs to be exceptional game for Florence to get the points and as good as he is it's hard to imagine individually he'll be able to overpower and much more complete team.

Manager: Paulo Fonseca
Roma's Projected starting XI 4-2-3-1
GK: Mirante
DEF: Roger Ibanez, Max Kumbulla, Gianluca Mancini
Wingbacks: Leo Spinazolla, Karsdorp
DEF MID: Jordan Veretout, Lorenzo Pellagrini
MID: Pedro, Mkhitaryan
Striker: Edin Dzeko
Manager: Giuseppe Iachini
Fiorentina Projected XI 4-4-2
GK: Dragowski
DEF: Liora,Milinkovic, Careres, Pezzella
MID: Bonnaventura,Amrabat,Biraghi,Catrovilli
Strikers: Valdovic,Callenjon
Players to Watch 
Roma's Edin Dzeko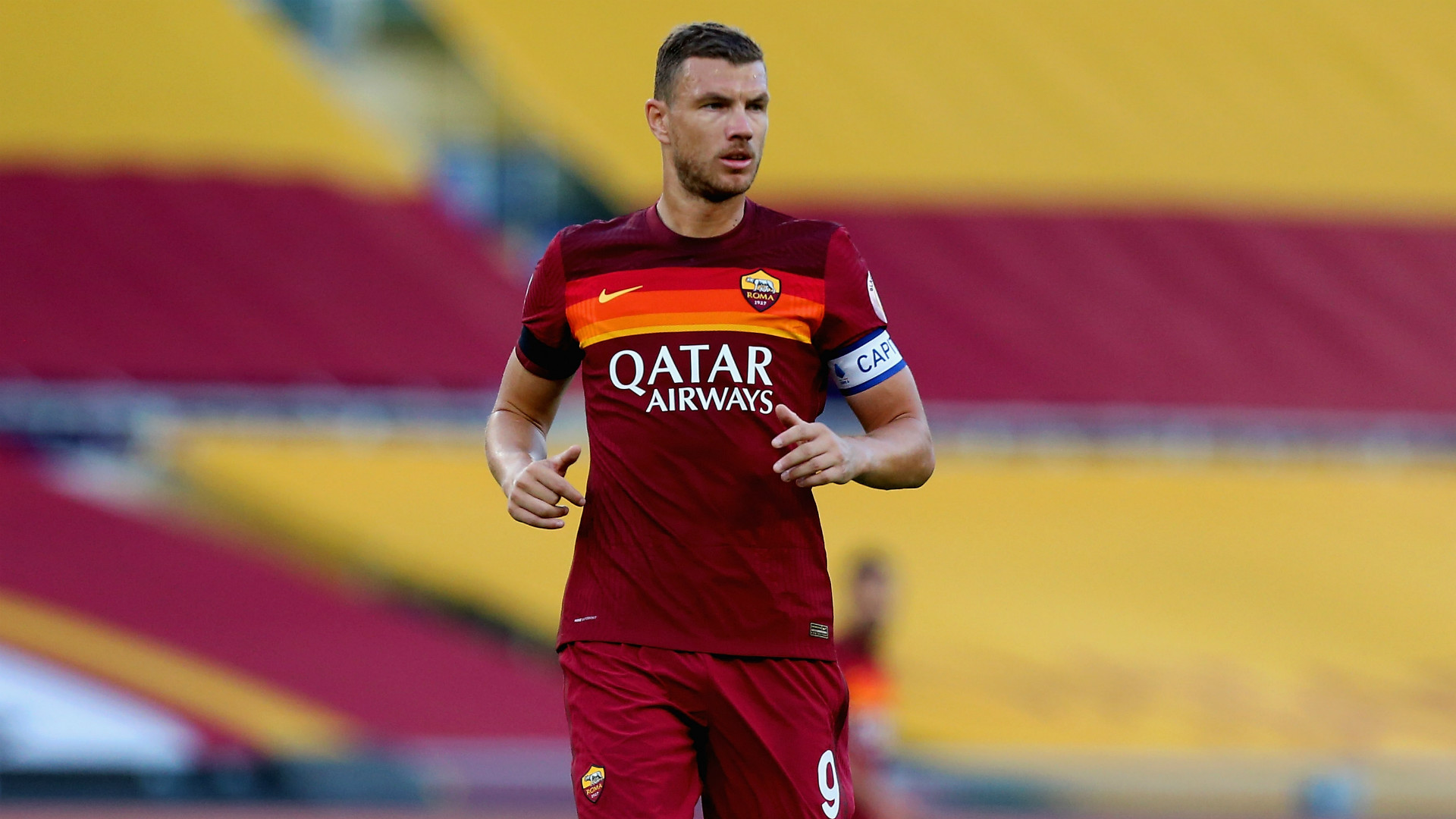 Fiorentina's Gaetano Castrovilli

Stadio Olompico,Milan
Date: Sunday November 1st
Kickoff: 11:00AM (USA) 5:00PM (ENG), 6:00PM (ITA)
TV Broadcast: Sky Italia, ESPN+