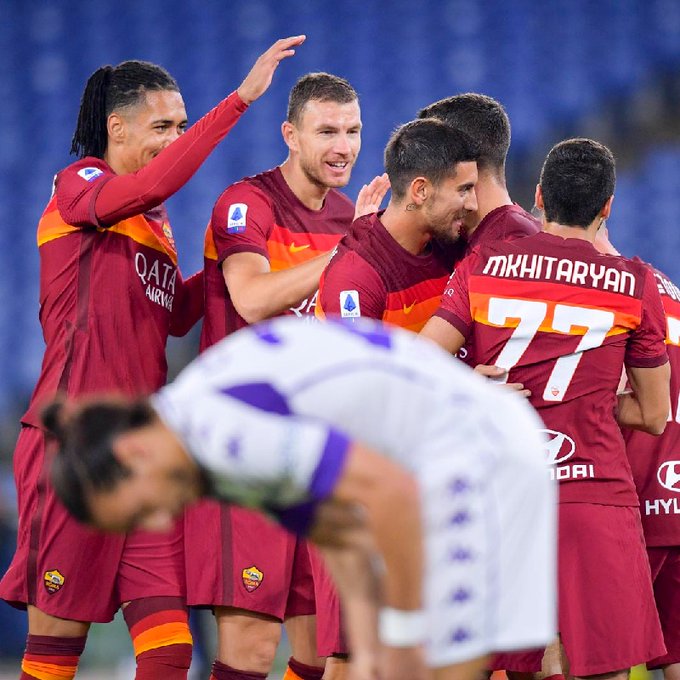 Yesterday afternoon Roma picked up another three points as they continue to try to shoot up the table. Going into yesterday's match against Fiorentina, Roma had just put together a pitiful performance against cska Sofia in the Europa League. Roma wanted a rebound performance the more momentum they have driving them, the better it ultimately can be. And Roma needed to get onto the right foot. Fiorentina did come into this game and had a little momentum in the early parts of the game, but it didn't last very long. all it took was a long ball from Antonia Mirante that led to a Leo spinazzola goal on a breakaway. Once Roma took the lead in this game, they ultimately had the momentum control and dictated the run a play. Leo spinazzola gave Roma a 1-0 lead. Roma could of added to it multiple times if it wasn't for the goalkeeping abilities of Dragowski; after that first goal Fiorentina couldn't even get into the Roma area as the backline was continuously suffocating them. Fiorentina tried getting into those dangerous areas in the second half with a little bit more success, but none the less other than one header on goal, they were pretty much shut down all Roman needed was one moment to put the game away. We saw Jordan veretout take the ball from one side of the pitch to the next dribbling almost the field's length before passing it inside the box to edin Dzeko who found Mkhitaryan and eventually Pedro Rodriguez scoring another goal at the far post. Roma exposed Florentina for what they are an average team with some great individual players. They were out of depth and pressurized constantly; the team from Florence could never get into a rhythm as they were suffocated and choked out by Roma in a 2-0 victory at the Stadio Olimpico in what was Roma's best performance of the season thus far. This team capable of an awful lot; this Roma team is flying under the radar; Roma finally has a team that the fans can get excited about. Paulo Fonseca has this team playing outstanding football, and this is only the beginning of what they can accomplish this season.
Pedro has been one of the best signings in World Football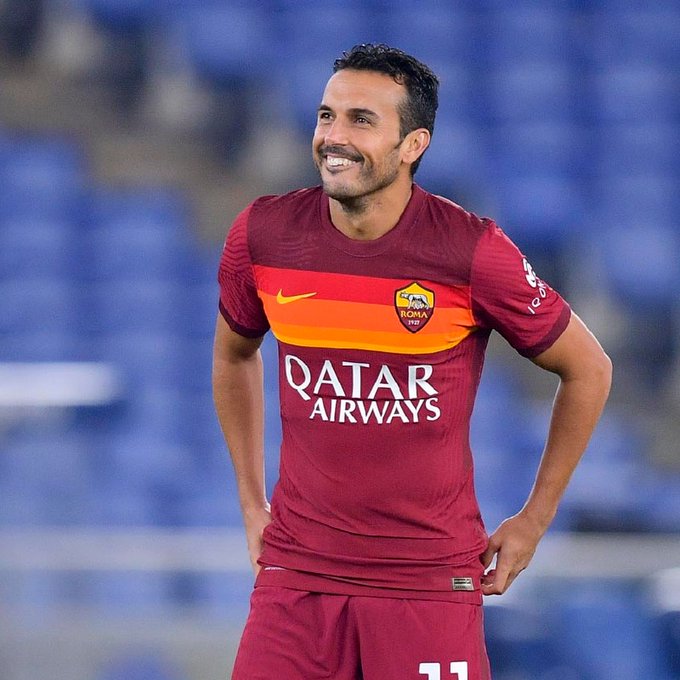 Pedro Rodriguez might be 33 years of age; despite all this, he is looking like one of the best signings in Serie A this season. Pedro came on a free transfer from Chelsea and is looking to pay off even this early in the campaign. He is a proven winner who has won on every level at Barcelona with Pep Guardiola at Chelsea with Antonio Conte. Now at Roma, he is coming in and trying to provide leadership and winning intangibles to a young team searching for their first trophy since 2008. When he has signed initially for Roma, many expectations were that he was expected to be a Super Sub, someone who can provide a spark Off the Bench and big games and help this young team grow into something special. However, Paulo Fonseca has given his trust into the 33 or of people despite being up their in age he has lot left in the tank. Not only has he had a more increased role than expected, but he has also been Roma's best player so far this season. He has started and usually, every game so far, scored three goals in six league games, and is used in the Europa League. He has provided another dimension in the Roma attack; with the absence of Nicolo zaniolo, he has provided attacking prowess that has made them a dangerous team on the attack, especially on the counter. Even with his age, he has pace and speed can make him such a problem going forward, and the movement and football intelligence. The move has cost him Roma nothing, and even though he's up there in age, he's playing like someone much younger. He didn't have the best moment at Chelsea last season and wasn't one of the players they relied on a week-in and week-out basis that has wholly changed in the capital; not only that, but he's taken to Italian football as a fish to water adapted rapidly quickly and is shown to be a hugely important piece to a Roma team that might be in a race for Champions League football after all have a severely outperform their expectations and the first part of the season. He has been exactly what Roma would have expected, and even more, he's already one of the Best Wingers in Italian football is team chemistry and link-up play with the Midfield and the attacks. I don't care that he's 33 years old. He truly is one of the best players that Italian football has to offer already is; an adaption to the new league so quickly has been tremendous. He has shown his leadership winning intangibles an unbelievable quality. He is a signing that Roma have lacked for years; he fits this league, and this Roma team seems like he will be a big part of what they accomplished this season. Paulo Fonseca found a diamond that fits his football Pedro Rodriguez. It has been a revelation in this Roma team already off. On the pitch, Pedro Rodriguez was unimportant to Chelsea last season this year with Roma he's showing his importance and another outstanding performance this weekend was another example of that.
Fiorentina are Average with talent players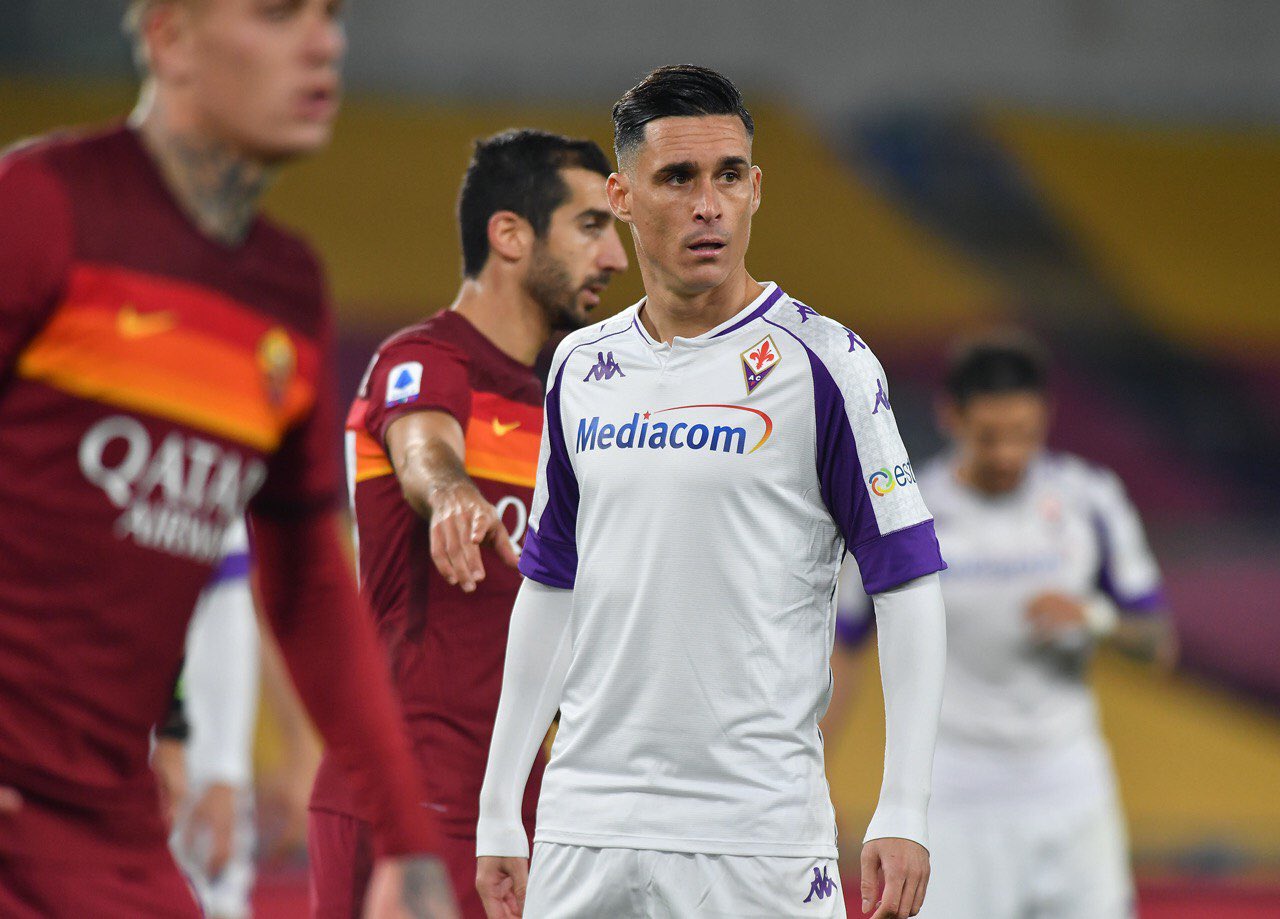 Fiorentina president Rocco commisso has been trying to convince everyone that his team is on the verge of a European push. He is done a reasonable job of putting this team together, but they have never shown the ability to be one of these teams that can push for Europe. There's no denying that they have the talent to do it with and without Federico Chiesa is the extremely talented team that should realistically have a much better idea of what they are doing. Fiorentina is better than the most of the teams in their part of the table. Still, the issue is they don't seem to match together maybe it's identity crisis maybe they need a new manager. He is not surrounding this team with the right pieces was a very obscure decision to keep latini in a job in which there were better off is available with a better Coach than be in a better position sari would be perfect. Still, he continues to stay with a manager that seems to be taking them nowhere. Roma was their first big test of the season; they've gotten a decent amount of points so far but mostly against bottom teams that gave him a lot more Roma outclass them, and we're in total cruise control for the majority of that match. That just shows the lack of that Killer Instinct that it seemed like Fiorentina needs we all want them to be a good team; they have somebody there not being utilized. As much as we would like them to be better, they haven't done anything that is going to convince me that they're a good team; they have so much talent at this point in time as hard as it may be, Fiorentina is an average team with talented players they have castrovilli one of the best talents in the league a rising star in vladovic milinkovic in defense and a lot of key players like Pulgar and a proven leader like Jose Callejon as well as many others based on a team that they have there's no excuse for not them being this pedestrian. Fiorentina has too much talent to be this average; maybe it is something to do with upper management or perhaps something different a new manager, but as this TEAM stands, if we're going to be really honest about it they are not that good people talked about the possibility of them trying to make the Europa League this season they certainly cannot. There's too many things lacking from this team for them to realistically be able to even enter that conversation as talented as they are they are an average team with talent and until certain aspects change They have one of the best sides in the league but in quality in what they show weekend week out there just not good enough they might not even make the top 10 some of the other teams were in that area significantly look better and could honestly get dragged down into the bottom half of the table if things don't start shaping up they've done reasonably well this season and maybe just maybe they can figure this thing out and finish in the top half of the table but based on everything I laid out and how they have looked the last couple years there's nothing you can do to convince me that this team can push for European football with a better Direction It's very possible but as it stands there's no chance this team even challenges for Europe it is incredibly evident in multiple years you have seen the team loaded with talent in Florence underperform and this team seems to be no different Fiorentina as talented as they are got undeserved hype I'll say it once and I'll say it again even though they have individual talents collected as a team they don't have the necessary components they just aren't that good people need to stop convincing me or trying to convince me that there's something that they're not.
Flawless Roma performance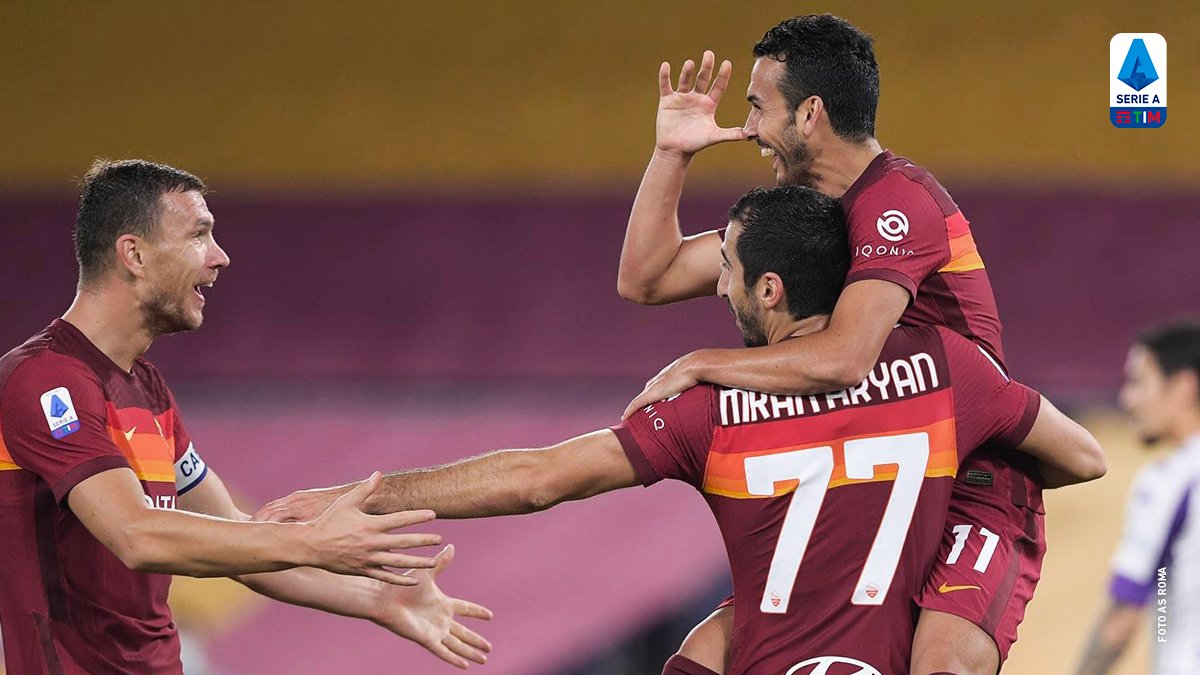 It was a performance of near Perfection for Roma. Roma were coming off a really disappointing display in the Europa League. Before that, they fought back three times against AC Milan in a controversial 3-3 draw in Milan. Collectively this season, it's been overwhelmingly positive outside of a few hiccups during the early part of the Season Roma, for the most part, have been very impressive. This Roma team is significantly better than most people expected from them; they have quite a good setup going under Paulo Fonseca. There's no doubt the future is bright with the team built in the Eternal City on top of the leadership with the young talent they have. Last night at home against a Fiorentina team trying to prove something, Roma were in complete control dominated from start to finish. In all aspects of the game, they were significantly the better team and showed those qualities. Fiorentina has some outstanding players with castrovilli vladovic Erick pulgar milinkovic and many others; they are far superior to most Italian football from just a talent perspective. However, Roma has proven that they have the best defense in league with Chris Smalling, Rodger Ibanez Gianluca Mancini and Max kumbulla. Yesterday they completely shut off Fiorentina's attack as Talent as Fiorentina is. Some of the outstanding players they have were completely shut down, Gianluca Mancini specifically with outstanding but collectively as a group, Fiorentina wasn't allowed to do anything. They only had two shots on goal the entire match really couldn't get anything going defensively. Roma were absolutely outstanding even though Fiorentina did get into the match and try to get into those dangerous areas. Still, every time they got into good space, they were suffocated by the Roma backline that truly minimized Fiorentina. from the attacking sen Roma added to their strong defensive display. They were instrumental in creating so many chances and honestly could have scored a lot more than they did. They got the 2-0 victory, but they could have scored well more than that. They created so many chances from their Midfield into the attack or dangerous on the wing, and we're a handful. first goal and outstanding Counterattack that was finished with Leo spinazzola and then outstanding team goal on a second it was really such a dynamic performance both attacking and defensively. Lorenzo Pellegrini seems to really be thriving in this newfound position. He is finding those spots to effect not only in facilitating but also in creating his own shot and commanding his position. But I could go on Jordan veretout was excellent especially taking the ball forward on Roma second goal and back to front Roma where outstanding edin Dzeko Hendrick Mkhitaryan and Pedro Rodriguez all linking up on Roma second goal if Roma can play with this level of intensity and energy that they showed last night they very well could make the Champions League. Roma shows the growth and the quality under Paulo Fonseca he has this team exactly where he wants them. Despite the Europa League performances, Roma the season have vastly overachieved the Expectations by many ahead of this season. It was a pure domination performance in all aspects of the match they were in total control everyone did their job Roma worked as a team and completely dictated the match. It was their best performance of the season, almost perfection.