Champions League: Diego Jota vs Atalanta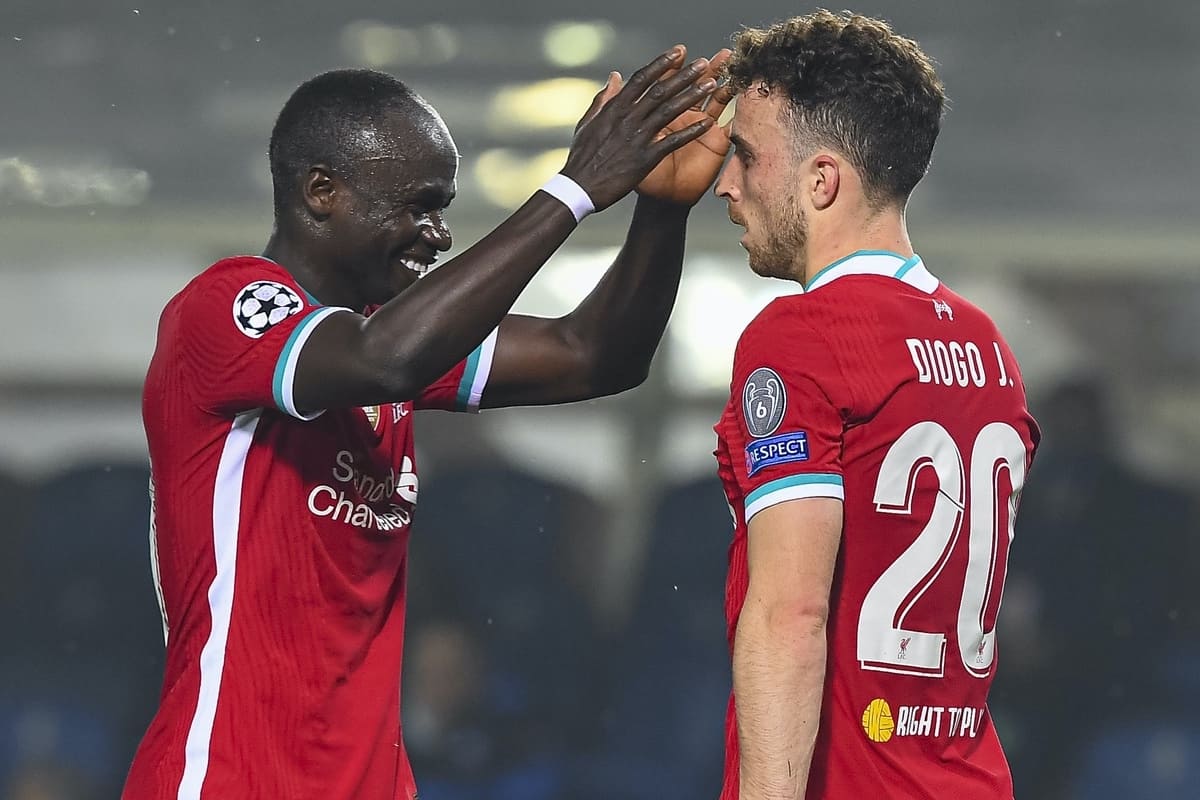 Diego jota is starting to look like one of the best signings of the season. The Portuguese International had a night to remember against attacking-minded Atalanta that could not contend with him and the Liverpool attack. Despite the qualities that Atalanta possesses and those abilities, they could not deal with Liverpool on the night. Diego Jota made them repeatedly pay on the counter-attack using his pace and athleticism to get into those tight spaces; it what was a night to remember for the 23-year-old. He scored three of the five Liverpool goals on the night, scoring his first Champions League hat-trick. He certainly seemed to have arrived in the Liverpool team. Even with how strong Roberto firmino is, Diego Jota is so good and is a superstar in the making, potentially even the ability to reach a world-class level at some point. Roberto firmino has been very important to Liverpool, but Diego Jota just might be good enough to displace him in the Liverpool starting 11. He bagged his hat-trick against Atalanta as now Liverpool control their destiny in the Champions League. He was one of the most outstanding performers this week in European football, and I have a feeling this is only the beginning of what he's capable of. The former Athletico Madrid Striker was sent on loan numerous of times before joining Wolverhampton. He was part of the Wolves side that returned to the Premier League in dominating fashion, winning the championship nine points clear obviously, Diego Jota was a big part of that. He scored 16 Premier League goals in two seasons with Wolverhampton. It may not sound like a lot, but he had 44 goals across those seasons in his three seasons with Wolves. He got his 41 a million deal to Liverpool done this summer and has been Sensational, thus far, with three goals in five Premier League games and seven goals in 10 games in all competitions. He has the quality and ability to be one of the best players in the league. In Bergamo, he was breathtaking how he was able to dictate the match and make a big influence on the game, especially on the counter-attack. If Diego jota can maintain this form and Liverpool can deal with the backline injuries, there's no doubt that Liverpool can retain the title. Everyone knows how great Mohamed Salah, Roberto firmino, and sadio Mane have been together the last couple of Seasons. However, I think Liverpool should seriously consider starting Diego jota over Roberto firmino. The Portuguese star is too good to be sitting on the bench even if it's behind a very useful Striker like Roberto firmino. However, they seeing a production of goals from Diego jota that they have not seen from Roberto firmino in the same way. He is in absolutely astounding form, and after securing a champions league hat-trick tonight, I think there's no doubt that the best way forward is with him apart of Liverpool's front three. It was not a good night for Atalanta. We still believe they are a very strong team, but to do what he did tonight in Bergamo with the state of their defense was excellent, and he's someone that deserves his plaudits; he was world-class tonight; you can't help but be amazed but what he was able to do.
Serie A: Musa Barrow vs Cagliari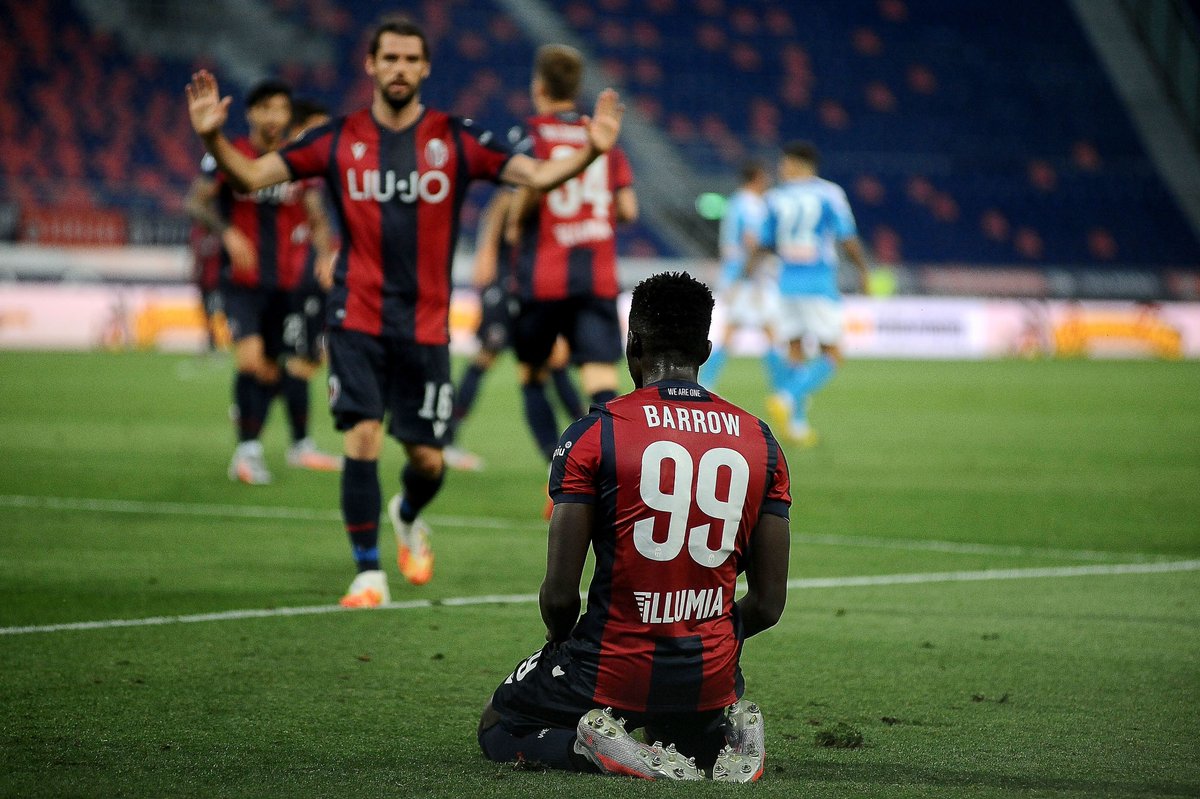 Bologna has struggled a lot more than most people were expecting this season. They got some significant results against some big teams last season; the link-up between Musso borrow and Riccardo orsolini didn't go unnoticed as they became one of the most enjoyable teams to watch in Italian football last season. The last two seasons have been major overachievement for what most people believed was a bottom table team. They completely obliterated that point of view as there are reasons to be excited about this young, vibrant team coached by Milovich; there was reason to believe it could be another breakthrough campaign for them. However, they have struggled so far this season, and their best players hadn't got it going quite yet. Bologna needed to start to pick up the points while they can to get that momentum going for them. This weekend it was the Musa Barrow show as he arrived this season. It wasn't necessarily that he hadn't played well up to this point, but he took that next step and getting his season rolling. Bologna played against a tough up-and-coming team in DiFrancesco Caglalri with many vital components to this team that even though they have room to grow, they prove to be an exciting team this season in their own right. It was a very open and evenly matched game between two teams looking for a little bit more momentum. It was a battle in a five-goal affair. Caglalri scored in the opening 15 minutes. Despite that, bologna badgered them with chances. Dominating the run and play and just needed the right moments to come through and deliver. Right before halftime, that's exactly what must borrow did he hit a rocket into the top corner to get his side back on terms. However, bologna got behind, yet again they fought back to equalize before Musa Barrow came through it yet again, scoring the winner completing his brace. As the African scores, his first two goals of the season lead a Bologna to come back as they get a very important three points. He was a handful all night and really provided that spark for a team that needed it. He has been nothing short of Sensational since he made the move; he has scored 11 goals in his last 25 games 9 goals in 18 games last the qualities are certainly there, and in a crucial matchup, he showed what he is made of this should only kick them on the rest of the season at least give them some much-needed momentum to get back on the right track after a slow start.
Bundesliga: Lucas Alario vs Friedburg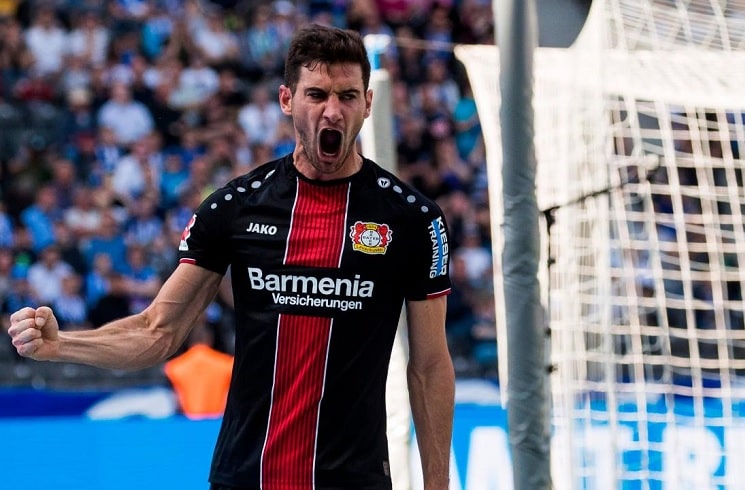 Bayern Leverkusen seems to be on a mission to get Champions League football this season. They are flying under the radar a little bit after only just missing out last season. In addition to that, they lost Kai havertz, who ended up signing for Chelsea. So there wasn't a lot of expectations for this team to deliver regularly this season. Most people felt that they are a Europa League team this season but based on how they have played so far this season, there's a high possibility of them getting back into the Champions League. One of the reasons they're having that success and having great production out of their Striker. The Bundesliga obviously has a big name: Robert Lewandowski, Erling Haaland, Andrej dramatic. The man doing the job for Bayern Leverkusen doesn't have a big name but has a big game. Lucas Alario's productivity for Bayern Leverkusen the season not just in the Bundesliga but in Europe has been sensational. The Argentina international has scored single-digit Bundesliga-goals the last three seasons but has also scored in double digits in all competitions over that span, however. This season he is in for one of the best seasons of his career. He has five goals in the Bundesliga and 7 goals in all competitions. Erling Haaland also has five goals. Showing the true qualities of Lucas Alario, he is nowhere near the level of Erling Haaland, who is a top 3 striker in the world. Still, it shows how his impact and productivity are flying under the radar, in a really a back-and-forth battle against Freiburg this week, Bayer Leverkusen led to the points by Lucas Alario. Undoubtedly one of the best performers of the week, he has been performing pretty consistently. Still, I've been reluctant to give him his credit just because I wasn't confident that this run of form was sustainable or something he's capable of regularly. He has delivered in every game; even in matches, he has not scored. He has been incredibly impactful in the multiple ways he is an all-around Striker that will continue to fly under the radar but has been as good as any Bundesliga player this season. He has Bayern Leverkusen just three points from the top of the table; with him running the show, the club doesn't seem to miss Kai havertz all that much as he has picked up the slack. Bayern Leverkusen does miss that impact in the Midfield, but it has not slowed down their ability to score goals and show their quality; a two-goal performance this week has shown everyone in the Bundesliga he is not to be messed with Bayern Leverkusen is not a pleasant match up for anyone mainly because Lucas Alario it was about time I give him his due.