Roma is coming off one of their best performances of the season in a 2-0 victory against Fiorentina. It gives the team momentum in what feels like a critical match in the Europa League group stage. last week, they suffered a 0-0 draw at home against cska Sofia, the lowest-ranked team in the competition. Roma has an opportunity on Thursday night at the Stadio Olimpico to regain control in the group as they take on Romanian side CFR Cluj. Last season, the Romanians beat Lazio in the group stage and only went out to Sevilla because of the away-goal rule. They are capable a pulling off the upset and currently sit on the top of their group. Roma and CFR play two games in a row. A growing belief that the results of these two matches very well could determine who wins the group. It is a lot more complicated than it might seem; despite Roma being overwhelming favorites to win the group, they have struggled with their rotation Squad that has played that Europa League games for the most part. It will be much more challenging than many people expect Roma to come to this game as favorites and are likely to get all three points, but you never know. CFR Cluj goes into this game with some extra motivation as a Dan Petrescu the CFR Cluj manager, will resign from his position after the game. Creating a rather big cloud above this team; however, they might have that extra push that sees them pull off an upset. It's unclear what will happen, but they should be an open match between two teams fighting to win the group. Well, Roma finally gets positive output in this competition or whether Romanians once again shock a team from Rome in European football.
A.S Roma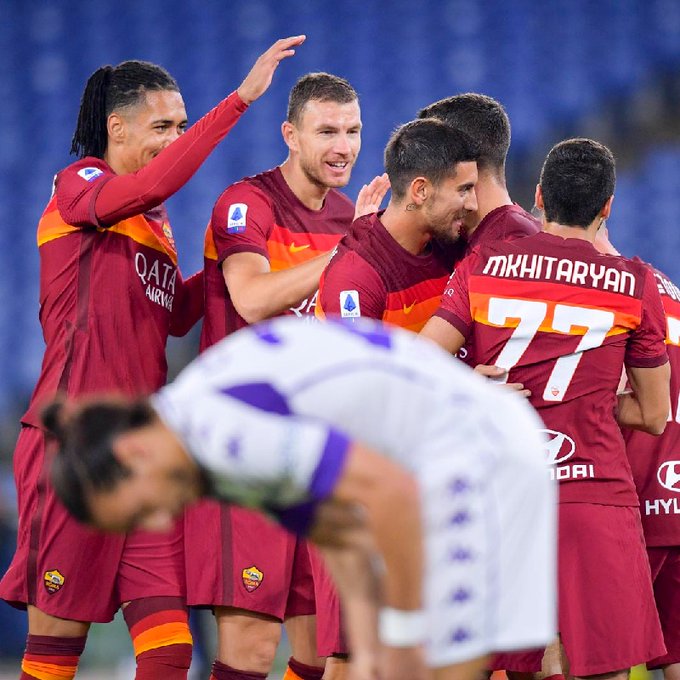 In the Europa League, Paulo Fonseca has typically used many rotation players in a completely different 3-4-3 formation, unlike the 3421 used in Serie A. In goal as always in the Europa League team should be Pau Lopez. The three center-backs should be Federico Fazio centrally, Gianluca Mancini on the left, and Max kumbulla on the right. The logic behind starting Mancini on Thursday is I have a feeling that Chris Smalling will get the nod over him on the weekend, but you never know. The defensive Midfield should remain what it has been in this competition with Bryan cristante alongside Gonzalo Villar. The left wing-back should be Leo spinazzola, and then on the opposite side as the right wing-back, we should see a rick karsdorp. The front three should consist of henrikh Mkhitaryan on the left-wing, Pedro Rodriguez on the right-wing, and an upfront Bojar mayoral who hasn't look that good as of late, but maybe a match like this is an opportunity for him to turn it on. As always, Roma will have starting options on the bench with the light of edin Dzeko and Lorenzo Pellegrini.
CFR Cluj
CFR Cluj are significantly the second strongest team in this group; they have had some success and European competitions in the past and domestic success in the last three years. They were named champions of Romania every season. They have the quality to make this difficult on Roma, but their coach's news resigning after the game is concerning it's hard to figure out what kind of performance they will get. CFR Cluj typically lineup out of the 4-2-3-1 formation; it has been their bread-and-butter the last three seasons. In goal, we can expect to see Balgradean. At left-back, we should see Comera besides his, the center-back partnership of Paolo Vinicius and Burca at rolling right back should be Susic. In the defensive Midfield, we should see Hoban alongside Djokovic. In central Midfield, as always, should be Alexandru. On the left-wing, we should see Deac, one of the team's best players. On the other Wing, we should see Rondon then upfront as the main Striker Omrani. A very strong team with good options. Off the bench, they might be underestimated, but I know this team very well as it is my hometown club, which puts me in an awkward position for this game, but this team has the qualities, and I'm looking for Deac to have a game for himself he is the key for CFR Cluj.
Bottom Line 
Going into the Europa League, Roma were massive favorites even potentially to pick up maximum points. They have played mostly the rotation, which I don't have a huge problem with, but some starters should be getting minutes in these games. They were horrific against cska Sophia, and they had to bring the starters on to give them life against young boys. Roma is coming off a really outstanding performance in the league against Fiorentina, but it could be difficult regardless of that being said. CFR Cluj are going into this game with an emotional High their manager is going to resign after the game it's unclear what the Romanian side will do after his departure, but it gives them the incentive and the motivation to go after it. Equally, Roma has the opportunity to pull away from the group and take control. However, they have not performed well enough to suggest that they're capable of doing that. In their last match, they didn't provide practically anything, and it will be at without Carles Perez, who is the best player among the rotation in this team. Which forces some stars to play probably would you allow Roma to really put in a strong performance. However, CFR Cluj has players that can hurt Roma, as crazy as it may sound, and we all know the strength of Roma defense and their creative ability. Omrani & Deac have enough quality to get themselves a goal in this game, even with this being said. If Cluj score first. It's highly likely that they will get at least a point in this game, which is why Roma must start early in the matchup. Roma will probably have to start Pedro Rodriguez would give them a huge Advantage because he did a proven winner and knows how to handle himself in these types of competitions. It also depends on how well Roma can turn it around in this competition. The rotation team has not played well so far this season; if they can get into gear and try to exploit the defense, they can collect all three-point. They need to get all the points. It's going to be a bizarre game for me personally because I do not want to see either team lose, but from a tactical point of view, this is the one that has to get the reason being I think it's going to be very difficult unless Roma plays their entire first game to get points and CFR that is not a comfortable place to play and some teams have struggled in that environment however at home at the Stadio Olimpico coming off a great performance Roma should get to the points in the end. I see Pedro Rodriguez as the biggest Difference Maker for Roma. It all depends on what we will see; this isn't an easy match for anyone. See if CFR plays heroically in their manager's final game it manager took them to three League titles and is a club icon; they will want to put on a good showing in his final match. Roma should get to the points, but I feel like there's only one goal in it. Roma will not Blow by them; it will be a fight to the Finish as I expect both teams to score in this game, but because of the experience and what Roma can bring Off the Bench, that is the separator.
Manager: Paulo Fonseca
Roma's Projected starting XI 3-4-3
GK: Pau Lopez
DEF: Gianluca Mancini, Max Kumbulla, Federico Fazio
Wingbacks: Leo Spinazolla, Karsdorp
DEF MID: Bryan Cristante, Gonzolo Villar
ATT MID: Pedro, Mayoral, Miki,
Manager: Dan Petrescu
CFR Cluj Projected XI 4-2-3-1
GK: Balgradean
DEF: Comera,Vinicius,Burca,Susic
DEF MID: Hoban,Djokovic
ATT MID: Alexsandru,Deac,Rondon
ST: Omrani
Players to Watch
Roma's Pedro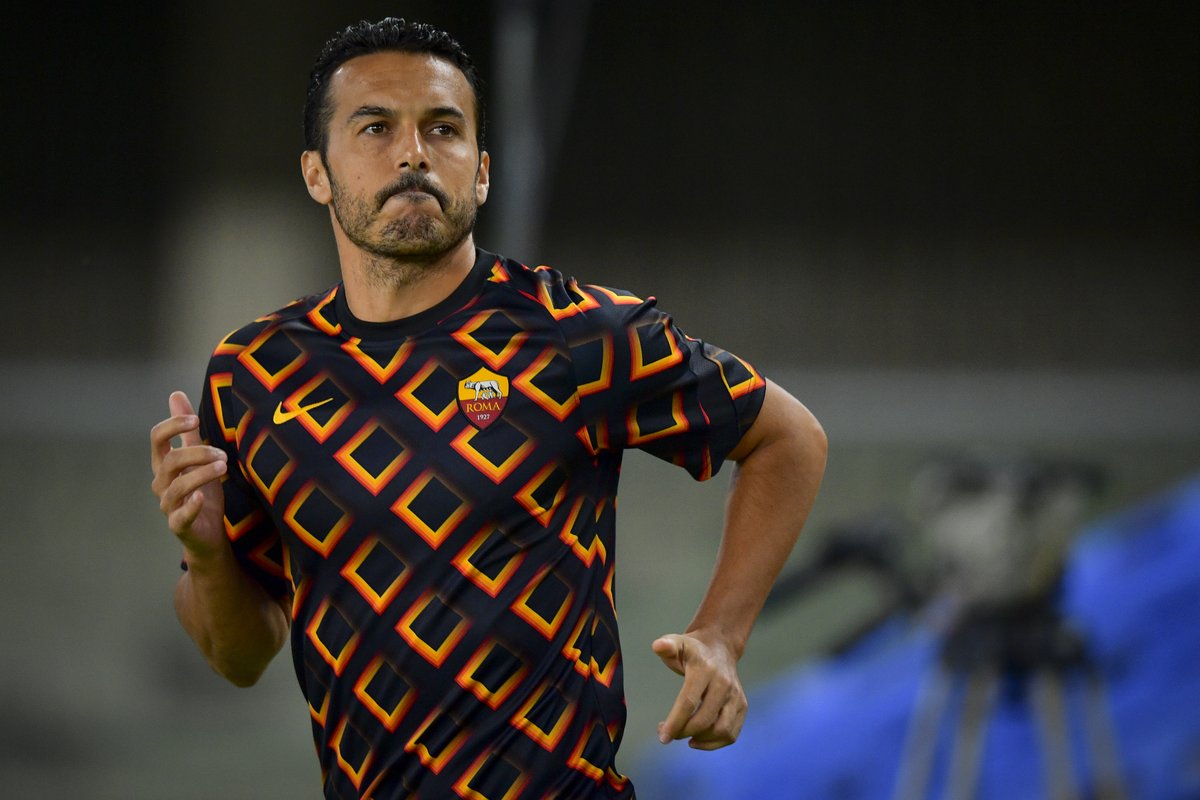 CFR Cluj's Deac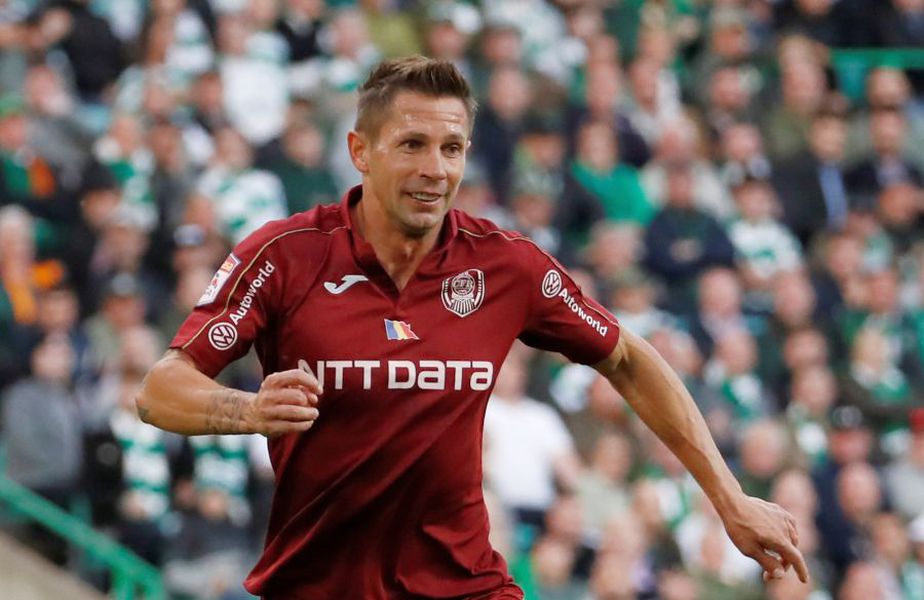 Stadio Olompico 
Date: Thursday, November, 5th 
Kickoff: 11:00AM (USA) 5:00PM (ENG), 6:00PM (ITA)
TV Broadcast: Sky Italia, CBS ALL Access