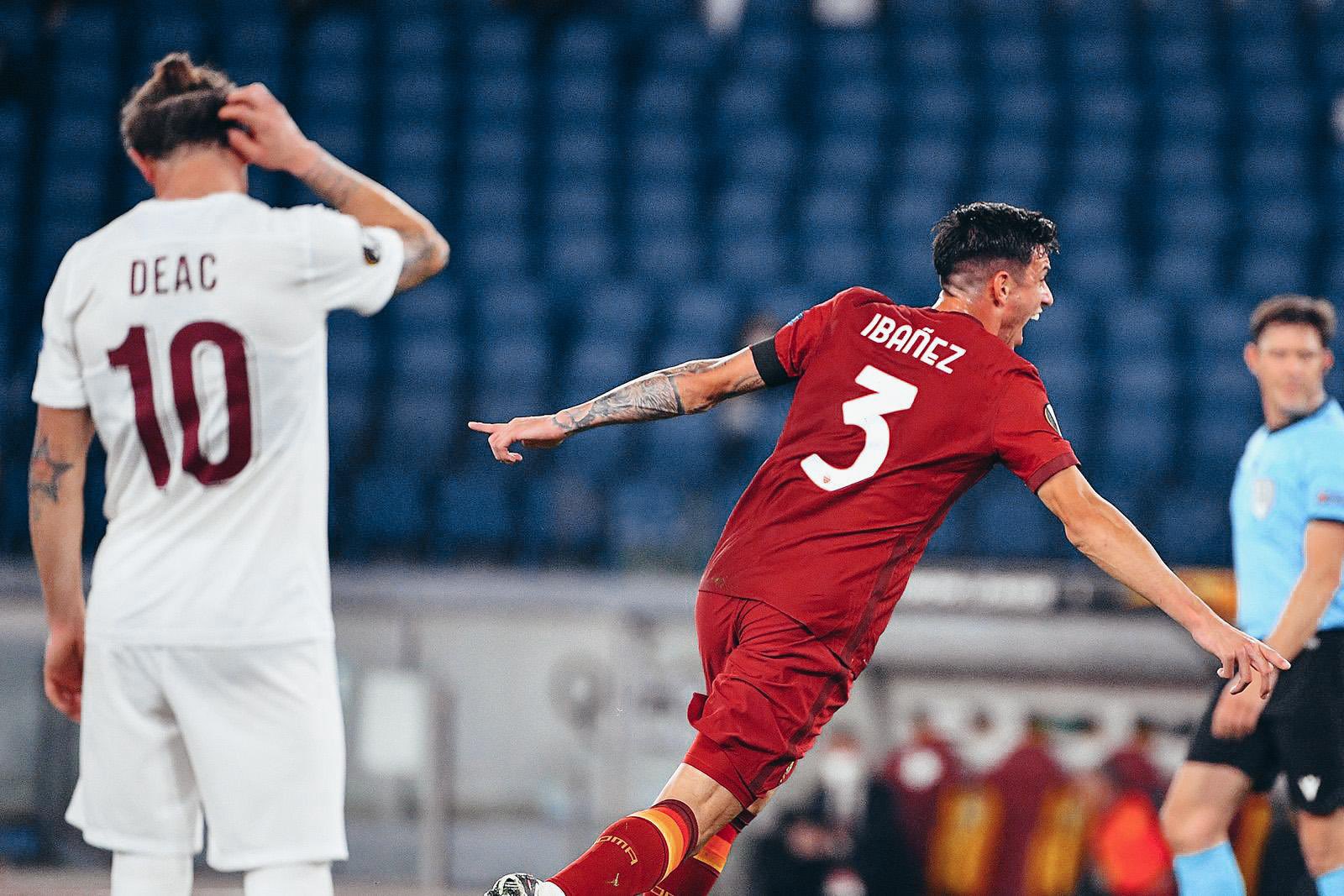 Roma was coming off one of their best performances against a talented Fiorentina team at the Stadio Olimpico. For the most part, Roma has overachieved the limited expectations that were on them going into the season; as I said the last couple of weeks, the team is a lot better than people think. However, in the Europa League, they have not looked all that strong or convincing. They have used most of their rotation Squad, but there's certainly room for improvement if Roma wants to win this competition. Thursday night, they hosted Romanian champions CFR Cluj who going into the game with top of their group. This was an opportunity for Roma to re-establish themselves as one of the favorites in this competition. Roma wasted no time pushing themselves in front in the opening minute of the game on a mutually the game's first attack Leo spinazzola picked out a cross for henrikh Mkhitaryan The Armenian connected on a header to give Roma a very early 1-0 lead. Roma showed their dominance early as they were in cruise control the majority of the game. CFR had a chance every once in a while, but they just were severely outplayed by a much more talented team. Before not too long, Roma would get their second coming off a corner kick Rodger Ibanez connected on a header that gave Roma a 2-0 lead. It would provide even worse from there for the Romanians. Late in the first half, Roma's new Striker bojar mayoral struck a headed pass in front of the box into the back of the net as Roma had a 3-0 lead after 45 minutes. CFR Cluj tries to get themselves back in the game or at least make it look a little bit more respectable they had their opportunities and even a penalty that was not given. However, it was evident from the very beginning that CFR could not contend with Roma's talent. In the final 10 minutes of the game, bojar mayoral got his brace. Pedro Rodriguez added a fifth as Roma ran away with a 5-0 victory taking themselves to the top of the group after a shaky opening two games. Roma get a dominating performance without having to play edin Dzeko, which is the icing on the cake. Roma get the job done at home as they had the top of the group.
Brilliant Team-Selection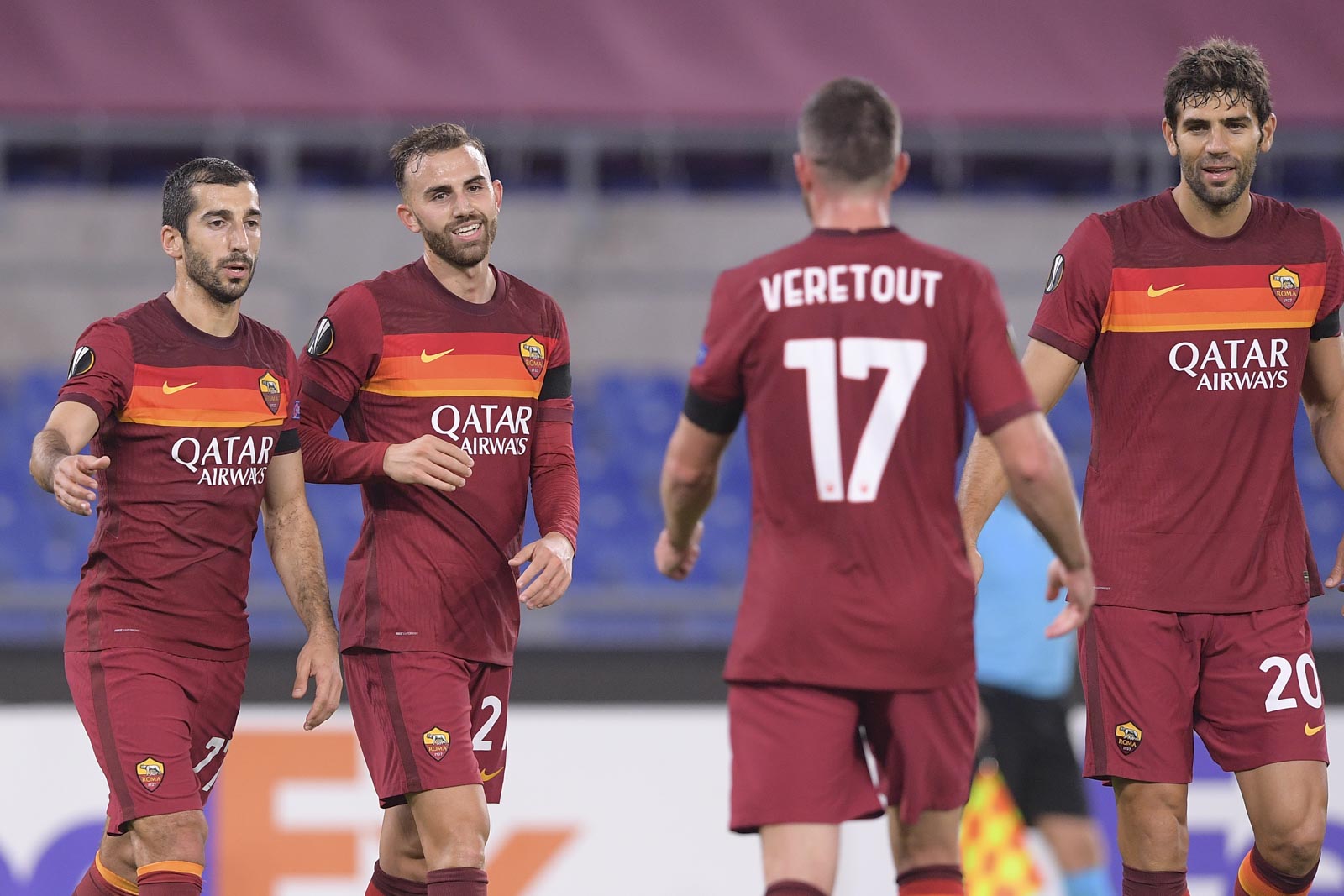 Last Thursday, I questioned whether or not Paulo Fonseca was taking this competition seriously enough. Based on the type of teams he put on the pitch and the adjustments he made in both of the Europa League games so far, maybe the priority would be the leaked, which I disagreed with. Roma is a team that will not be challenging for the title and need a trophy that has longed for so long. I especially had a problem with him keeping edin Dzeko on the bench for as long as he did in a game where Roma or creating next to nothing and did not do anything over the impressive, even potentially attacking the point that they didn't even look interested in scoring until the last 10 minutes. He made adjustments to his philosophy in the game against CFR Clues, as Roma saw their most dominant display in the Europa League so far this season. You could even argue that it's been the best performance he has had since being in charge of Roma. Against CFR Cluj, Paulo Fonseca made precisely the right adjustments with a mix of starters and substitutes. He didn't go for a complete team of rotational players but didn't put too many starters in the game either. The best part of last night is edin Dzeko did not have to play a minute. Roma was so comfortable obviously, they were trying to keep him fresh for the league game they have on Sunday. As it turns out, edin Dzeko has tested positive for covid-19, so he will not be available for the match against Genoa. The fact that Roma was so comfortable that they didn't need to do that shows the progress. Paulo Fonseca did play a good portion, but at the same time, he started a couple regular but only played them 45 minutes, taking out Jordan veretout, Leo spinazzola, and Mkhitaryan. He brought on Lorenzo Pellegrini and Pedro later and gave a Roma youngster his debut. The mix of starters and rotation players seemed to work entirely; he gave the players that he's going to need on Sunday some rest and continue to grow with this rotational team. Gonzalo Villar played higher up on the pitch and a more attacking role then with bojar mayoral scored twice as we started to see what he's made of. It's not the correct thing to play starters entirely, but it's also a mistake to just play players that don't get the same amount of game time in the league. It seems like Fonseca found that balance, and it worked perfectly in what was a very routine and straightforward victory. The team selection was perfect; that was the most significant difference.
CFR Cluj In Danger of not qualifying for the Knockout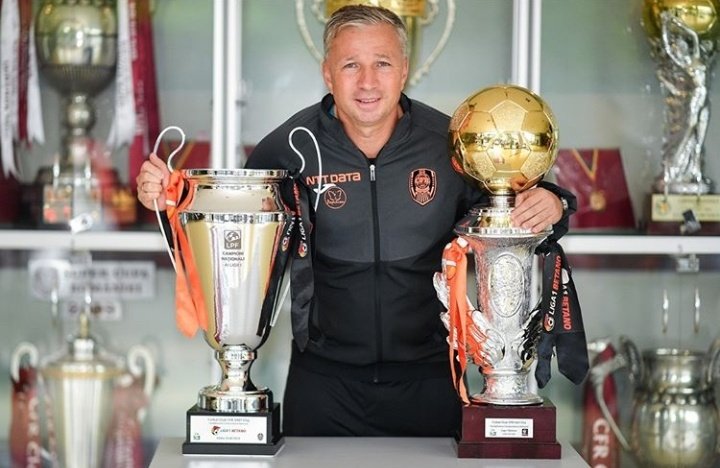 CFR Cluj went into yesterday as a top of the group. After the results against the heavy favorite Italians, it will make it complicated for them to advance. In contrast, they are a much better team than young boys and cska Sofia. The way the group is set up will put them in potential danger of not making it to The Knockout rounds. This is not a particularly strong group, so there is always a chance. Still, if Roma could replicate the way they played against the Romanian champions last night, it is going to be increasingly difficult. The reason being now that Roma seems to be clicking and have figured out their early issues, it is very possible Roma will win out the rest of the way. Young boys ripped apart cska Sofia yesterday as well; now, with both young boys and CFR Cluj equal on points, it puts the Romanians at a considerable disadvantage. Roma will travel to Romania next match, and even though it will be much more complicated than it was last night, Roma would be highly likely to collect all the points even in hostile territory. Another three points for Roma, wouldn't necessarily eliminate them, but it would cause the Romanians to put themselves in an unfortunate position. They would need to essentially win their final games to stand a chance of qualification for the next round; however, if young boys cannot take care of business, maybe they have a slight chance of going through. With all that being said, even though they have equal points as young boys after Roma roll them over last night, things are going to become a little bit more complicated for the Romanian Champions to advance to the round of 32; they are capable of doing it, but another loss to Roma could cost them a position in The Knockout rounds.
Signs of Growth of Bojar Mayoral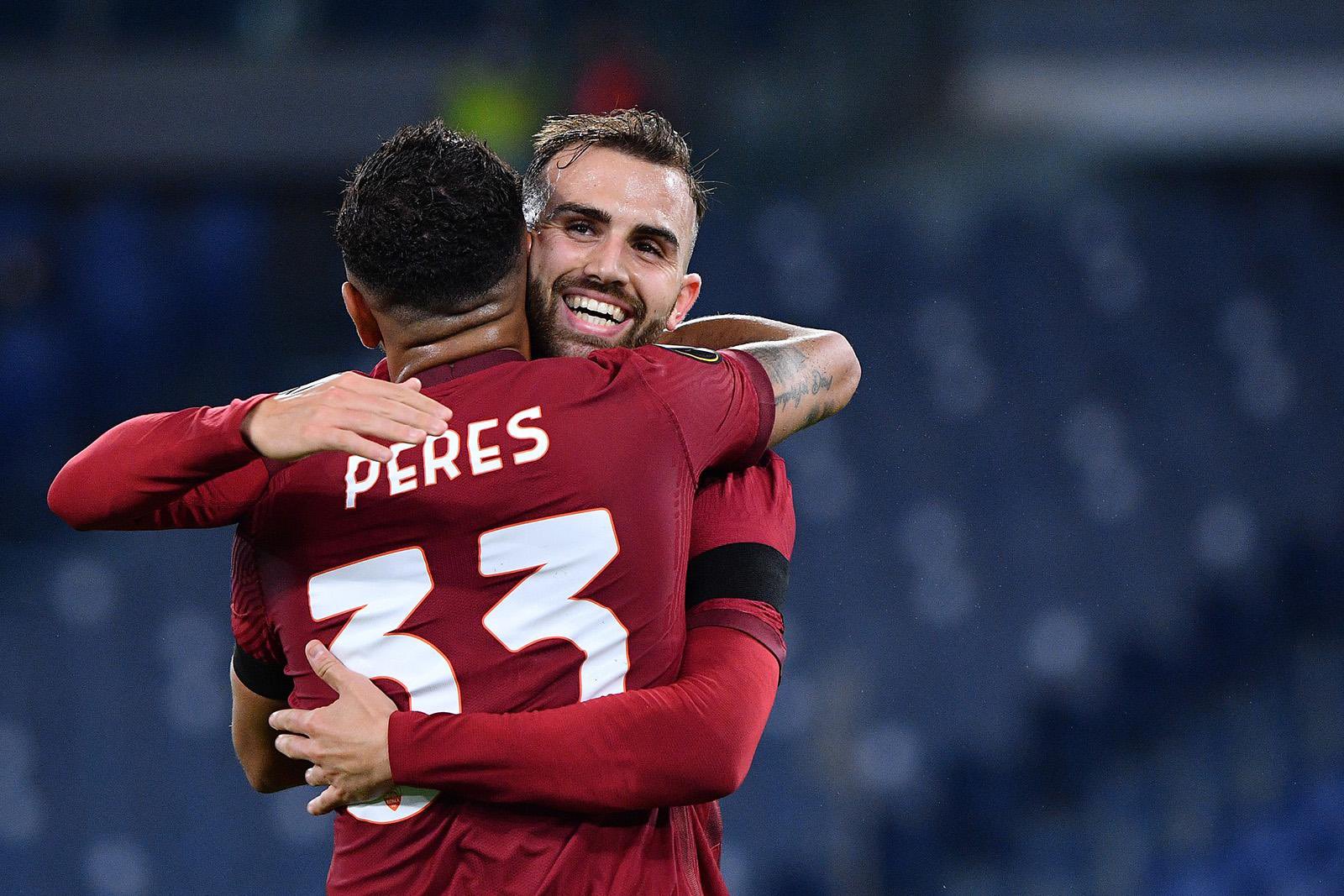 Bojar mayoral arrived from Real Madrid this summer as a potential backup and a potential future strike partner of edin Dzeko. The Spaniard is only 23 years old, and the idea was Roma has a future at that position considering the age of edin Dzeko. The Bosnian is still capable of a lot more even at his old age, but he is 34 years old Roma had to go out and get another Striker that could potentially take up a more prominent or increased role in the coming years. The deal only cost Roma 15 million. It is a deal that they just couldn't pass up. However, in his first couple of games, he didn't look like he had what it takes to do this; however, it's unfair to judge a player until you have seen 10 games under his belt. Bojar mayoral made one appearance off the bench in Serie A. other than that; he has been primarily used in the Europa League; having depth of that position has allowed edin Dzeko to be rested in some of the least important games. It was an underwhelming performance against cska Sofia and young boys, and both of those games, he had to be replaced by edin Dzeko, forcing the Bosnian to play more minutes than necessary. It was a lack of creativity and both of these games, and honestly, we're quite fortunate to get the three points against young boys. There was an inevitable discouragement from seeing him play so far this season. However, against CFR Cluj, he finally got the ball rolling. The man the match last night could have gone to anybody bojar mayoral look especially useful he ended up scoring twice last night despite and not being the strongest of competition; you certainly see the quality; it is still unclear what Roma have with him, but he has pace athleticism, and he is quite Young he has an opportunity to continue to grow and become a much more refined player a player that Roma can rely on on a more regular basis even this season. The Spaniard is not going to replace Dzeko in the starting lineup and likely to play the majority of his games in the Europa League; however, I think it is plausible that he could start getting some more minutes in League Play Fonseca just wanted to see what he has with him as well as protecting his job when it was under fire. After last night's performance, it gives them such a sense of encouragement. Edin Dzeko will not be able to play a match against Genoa as he is out with covid-19; he is in all likelihood going to be fit for the next game after the international break; this will give bojar mayoral another opportunity to show Roma what he can do as he is in all likelihood going to start up top for Roma on the game on Sunday. If he can continue to grow and show those qualities, he can start to become a little more important; the performance on Thursday night will only help him grow and his new colors.