Roma is coming into this game after back-to-back wins in the Europa League and in the league. Last weekend they were in complete control against a young and talented Fiorentina side in a 2-0 victory. Then on Thursday night, they hosted Romanian Champions CFR Cluj and put five past them in a 5-0 win as they go to the top of the group. Roma will travel to Luigi Ferraris to take on Genoa. In two meetings last season, they were able to handle them winning on both occasions. Genoa has had minimal success against Roman the last couple of years, and it would be shocking if we didn't see more or less the same. Roma is in impeccable form and has played extraordinarily well this season; so far this year, they have not lost a match. They have their eyes on Champions League football, and that will only continue when these teams go to battle on Sunday afternoon in Genoa. Roma comes in this game as massive favorites even though they will be without edin Dzeko, who tested positive for the Coronavirus; despite this, Genoa is in 17th at the moment and are about a game away from being in the relegation zone, a place I believe they will spend most of the season. Will Roma go into Genoa and take all the points, or somehow someway will there be an upset? We will find all of that and more when Roma battle Genoa at the Stadio Luigi Ferraris on Sunday afternoon.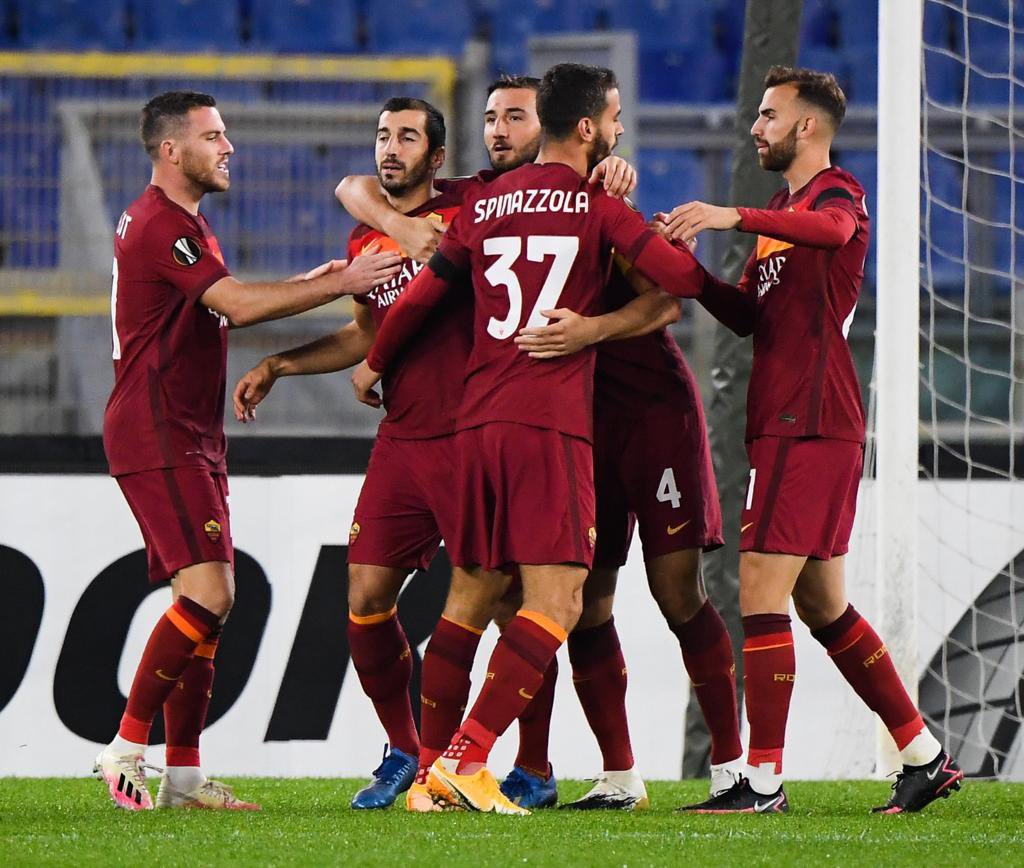 Paulo Fonseca, in all likelihood, will set his team out of the 3-4-2-1 formation. In goal as always, the 37 year-old ageless Wonder Antonio Mirante. There likely will be some changes to the back three to what we saw in the Europa League. As their three center-backs centrally, we should see Chris Smalling, Gianluca Mancini on the right, and Max kumbula on the left. With Rodger Ibanez having played a lot of minutes in the Europa League, I see Paulo Fonseca giving him rest as we head into the International break; however, if the difficult scenario to deal with given the fact that Roma plays with a back three but have four high-quality Defenders, we'll have to see. The left wing-back should be Leo spinazzola, and on the opposite side of the right wing-back, we should see Rick karsdorp. In the defensive Midfield, we should see the regulars with Lorenzo Pellegrini being paired alongside Jordan veretout. On the left-wing as always, should be henrikh Mkhitaryan, then on the opposite side on the right way should be Pedro Rodriguez. Still, upfront as Roma Central Striker usually would be edin Dzeko, but since he has covid-19 we will see bojar mayoral get his first start in Serie A.
Genoa typically plays out of the 4-3-2-1 formations, and in goal, we can expect to see Mateo Perrin. Left-back for it typically makes up at left-back Luca Pellegrini, former Roma Academy graduate Zapata and Bani as the center backs and golden as the right back. In central Midfield, we should see be badji. On the wings, we should see Rovella on one side Legaer on the other. Zajc and Pjaca underneath the striker, an upfront, we should see Scamacca.
This is a match that shouldn't give Roma many problems whatsoever. We could see something similar to what we saw in the Europa League on Thursday. Genoa is awful. They don't have any significant attacking threat defensively; they're poor, and even though their goalkeeper has had moments and in the past head look like a very good goalkeeper, he just doesn't seem to have the same juice he did a couple of years ago. Meanwhile, Roma is playing better than practically any team in the league this season. Even those are not at the top of the table, and there are teams or more points in terms of performance and performance alone; they have been one of the best teams in Italian football so far this season. There are about three to four results away from being in the title race; this may sound crazy, and I'm not going to go there yet, but that's the type of football they are playing at the moment. Pedro Rodriguez has been one of the best signings in European football; even though he's 33 years old, he still has extreme athleticism and pace and has scored three goals in the league already, which is more than he had last season in total. On top of that it's proven that Roma has one of the best-attacking units in the league and the league's best defense. Although I respect Genoa, and there a club with great history, they don't stand a chance to stop this Roma have a top 5 player in the league at every position; it is just going to be simply too difficult to challenging to overcome. And all likelihood, Roma will rip them apart; the most intriguing part of this entire matchup it's how well bojar mayoral does in his first start in the league; that's what all the eyes will be looking at more so than the results of the game because the writing is pretty much on the wall already Genoa has already played this week they will be tired and exhausted they do not have the squad depth that Roma has so most of their starters did play in those games. They lost to Torino just a few days ago, a team at the bottom of the league; there's not a certain aspect of this game that goes into their favor. With some other teams you can argue certain aspects can make things difficult time Roma Genoa doesn't have a significant player that really can make bounce of difference in this match it's a simple three points for Roma as they will head into the international break with more momentum.
Manager: Paulo Fonseca
Roma's Projected starting XI 4-2-3-1
GK: Mirante
DEF: Chris Smalling, Max Kumbulla, Gianluca Mancini
Wingbacks: Leo Spinazolla, Karsdorp
DEF MID: Jordan Veretout, Lorenzo Pellagrini
MID: Pedro, Mkhitaryan
Striker: Bojar Mayoral
Manager: Rolando Maran
Genoa Projected XI 4-3-2-1
GK: Perin
DEF: Pellagrini, Zapata, Goldine,Bani
MID: Legaer,Badji,Rovella
Wings: Pjaca,Zajc
Striker: Scamacca
Players to Watch
Roma's Pedro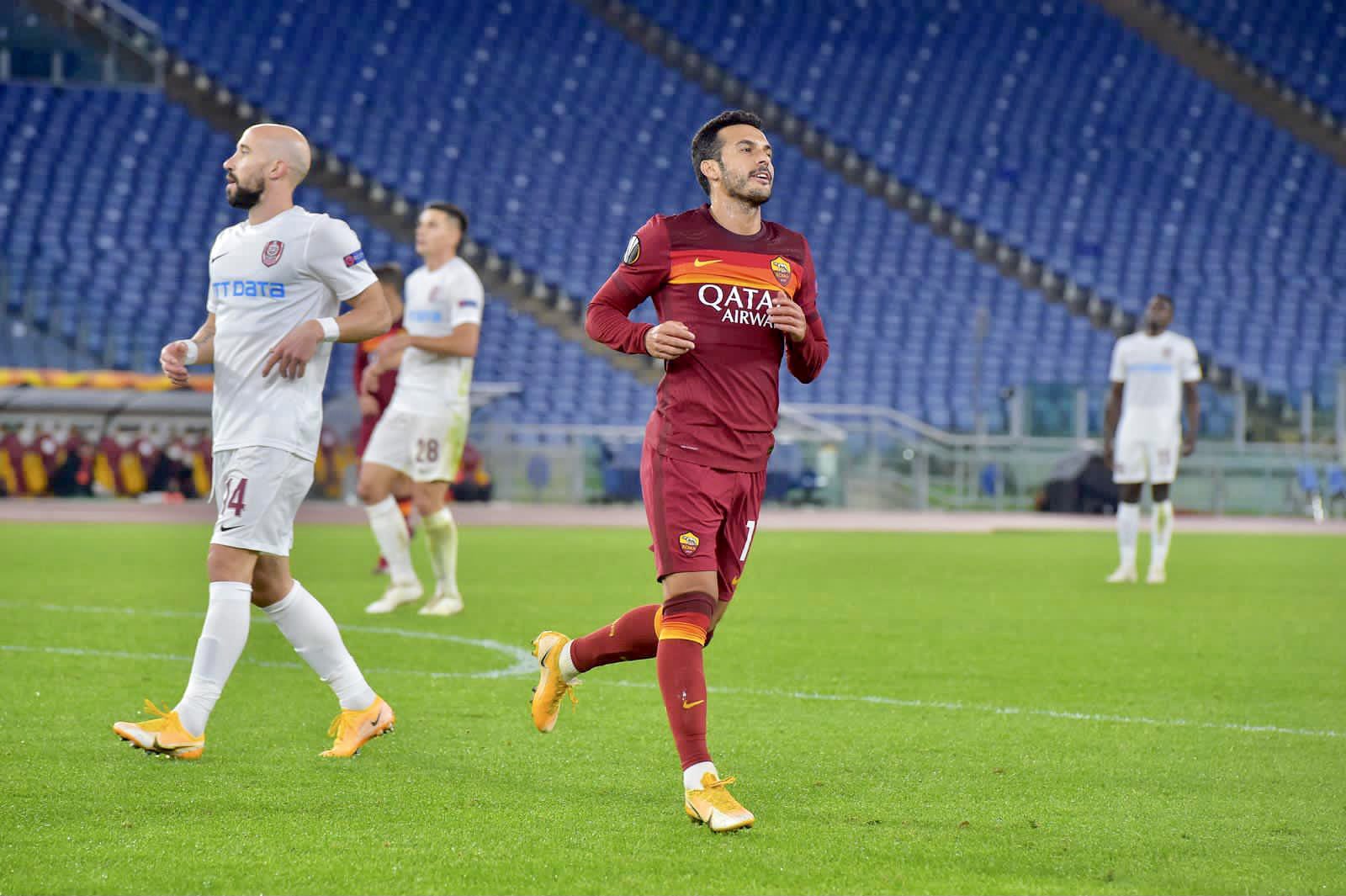 Stadio Luigi Ferraris

Date: Sunday November 8th
Kickoff: 8:00AM (USA) 2:00PM (ENG), 3:00PM (ITA)
TV Broadcast: Sky Italia, ESPN+