Score: A.S Roma 3 Genoa 1FT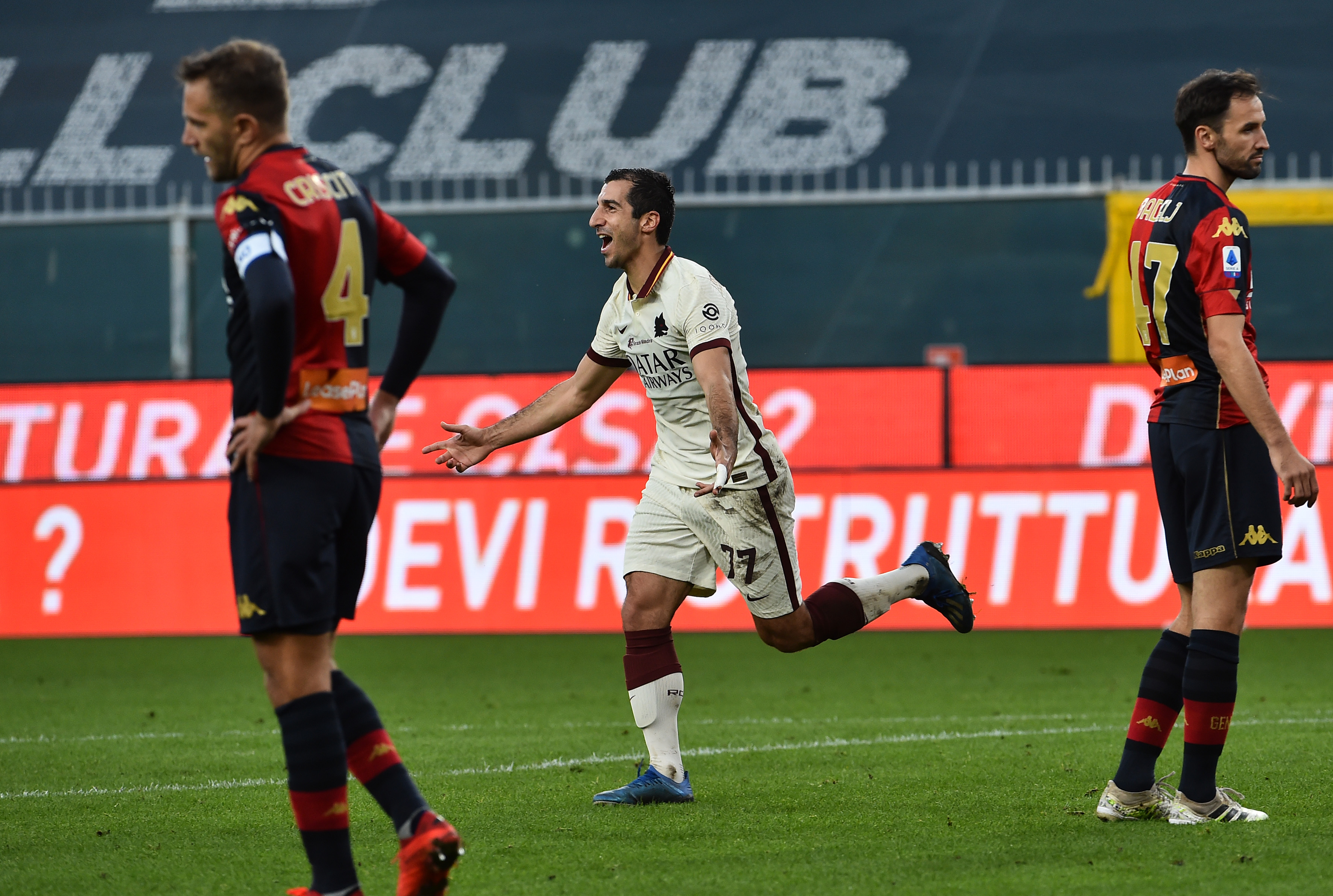 After dominating performances against CFR Cluj and Fiorentina, the Romans are rolling towards title contention. They would keep that energy going as they head out on the road to take on Genoa at the Stadio Luigi Ferraris. Genoa is a team at the very bottom of the table, which will find it difficult to survive this season. Roma won the season series last year with the victory away from home and a draw during the campaign's Opening match. Roma came into this game as heavy favorites even though they would be without edin Dzeko, who contracted covid-19. Roma completely dominated the first half as they continue to prove that this is a team to look out for the season; even though there was a lot of chance creation, they just didn't have the Finishing Touch in front of goal during the first half at least not the majority of that. It so many opportunities to put themselves in front, but there was a sense that it was coming. Genoa really didn't stand much of a chance. In stoppage time, henrikh Mkhitaryan connected on a header to give Roma a 1-0 lead. In the second half, Genoa came out with a little more aggression, and after a poor offside trap set by Chris Smalling, the hosts Drew level. Genoa did pressurize a little more than in the first half, but a lot of pushback from Roma defense made it very difficult. Roma still felt that momentum, and it only drove them further. Hendrik Mkhitaryan came through on the counter as Roma retook the lead as the Armenian ingot his brace. Later on, Roma put it away once and for all henrikh Mkhitaryan complete his hat-trick swinging his foot through a Pedro Rodriguez cross into the bottom corner to give Roma a 3-1 lead. Genoa provided some tension at the end, but Roma held on to earn all three points as henrikh Mkhitaryan scorers Roma's first hat-trick since Mohamed Salah in 2016. The Armenian was influential in Roma's performance. The Romans are about two wins away from looking like a real title Contender as they shoot up into the top four. Roma enlists more punishment on Genoa as the unbeaten streak continues as they head into the International break with all the cards on the table.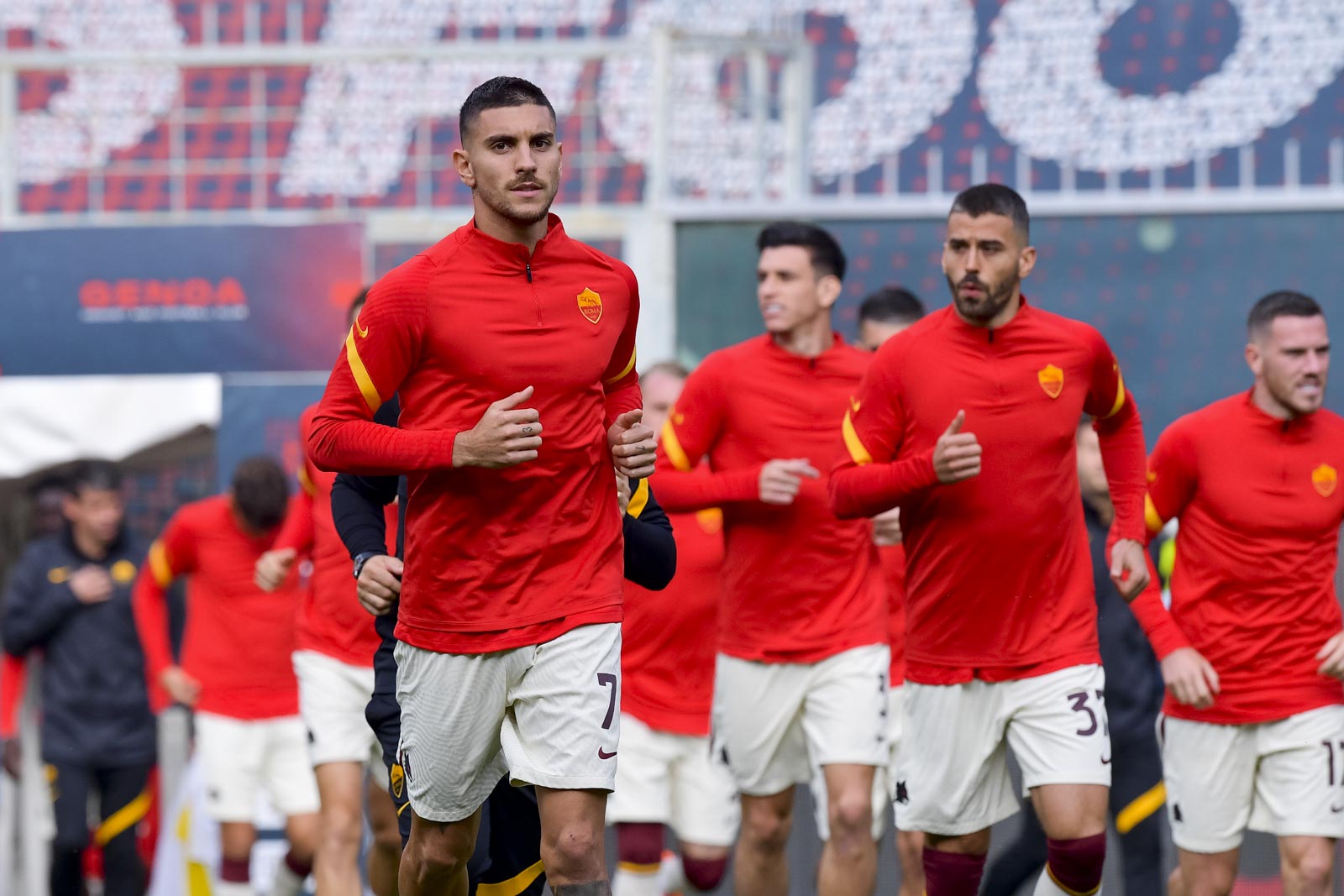 Paulo Fonseca set up Roma out of their typical 3421 formations. There will be a slight change in goal as Antonio Mirante picked up a slight knock giving Pau Lopez the nod. The three center-backs would be Chris Smalling centrally, Rodger Ibanez to the left and Gianluca Mancini on the right. The left wing-back would be Leo spinazola on the other side as the right wing-back would be Rick karsdorp. The central Midfield would be the pairing of Jordan veretout and Lorenzo Pellegrini. Upfront on the left-wing would be Hendrick Mkhitaryan, then on the opposite side on the right-wing would be Pedro Rodriguez. At the central Striker, getting his first start in the league would be bojar mayoral filling in for edin Dzeko, who has covid-19.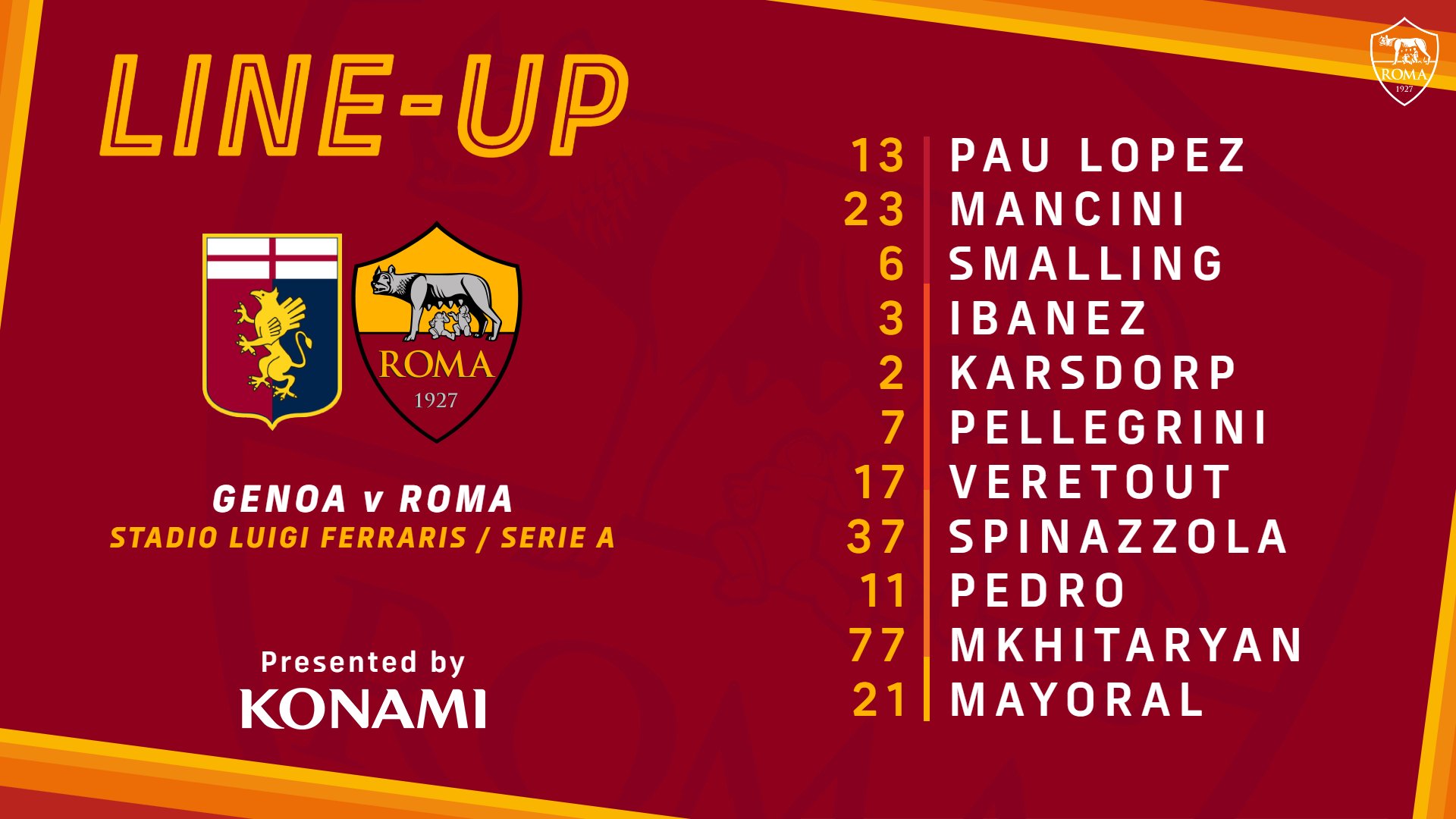 After preparations and predictions, the match got underway at the Stadio Luigi Ferraris in Genoa. Roma wants to keep their unbeaten run going as they battle the bottom of the table without edin Dzeko. Roma controls the possession, and the game was starting to open up for them just in the first couple of minutes. Roma looks dangerous. Just five minutes into it, Rodger Ibanez set up Mkhitaryan. The Armenian shot from a difficult angle but a solid start for the Roman. When edin Dzeko is not playing, henrikh Mkhitaryan dictates the offensive fluidity. 2 minutes later, The Armenian set up Rodger Ibanez, who was mutually unmarked but couldn't provide the finishing touch. Roma continued to tighten up and so explosive me as Lorenzo Pellegrini striking from a distance just nearly missed. It was all Roma in the early part of the game. Unfortunately, shortly after, Leo spinazzola picked up an injury, a minor one as Bruno Perez replaced him. The Avalanche of Roma chances would not stop; it would pick up in intensity. Pedro and henrikh Mkhitaryan nearly scored but was denied by Mateo Peron within minutes of one another. Then minutes later, Rodger Ibanez was denied as well. Roma had not even reached the half-hour mark, and they were ripping them apart with goalscoring opportunities. The momentum was only driving; then, it was only going to be a matter of time. Genoa was doing a good job of eliminating the chances, but in the last minute of the first half, in the 45th minute on a corner hit from Jordan veretout, henrikh Mkhitaryan was in the right place at the right time making his run as he connected on a header that went into the back of the net as Roma take a 1-0 lead to end the first half as he scored his first league goal of the season.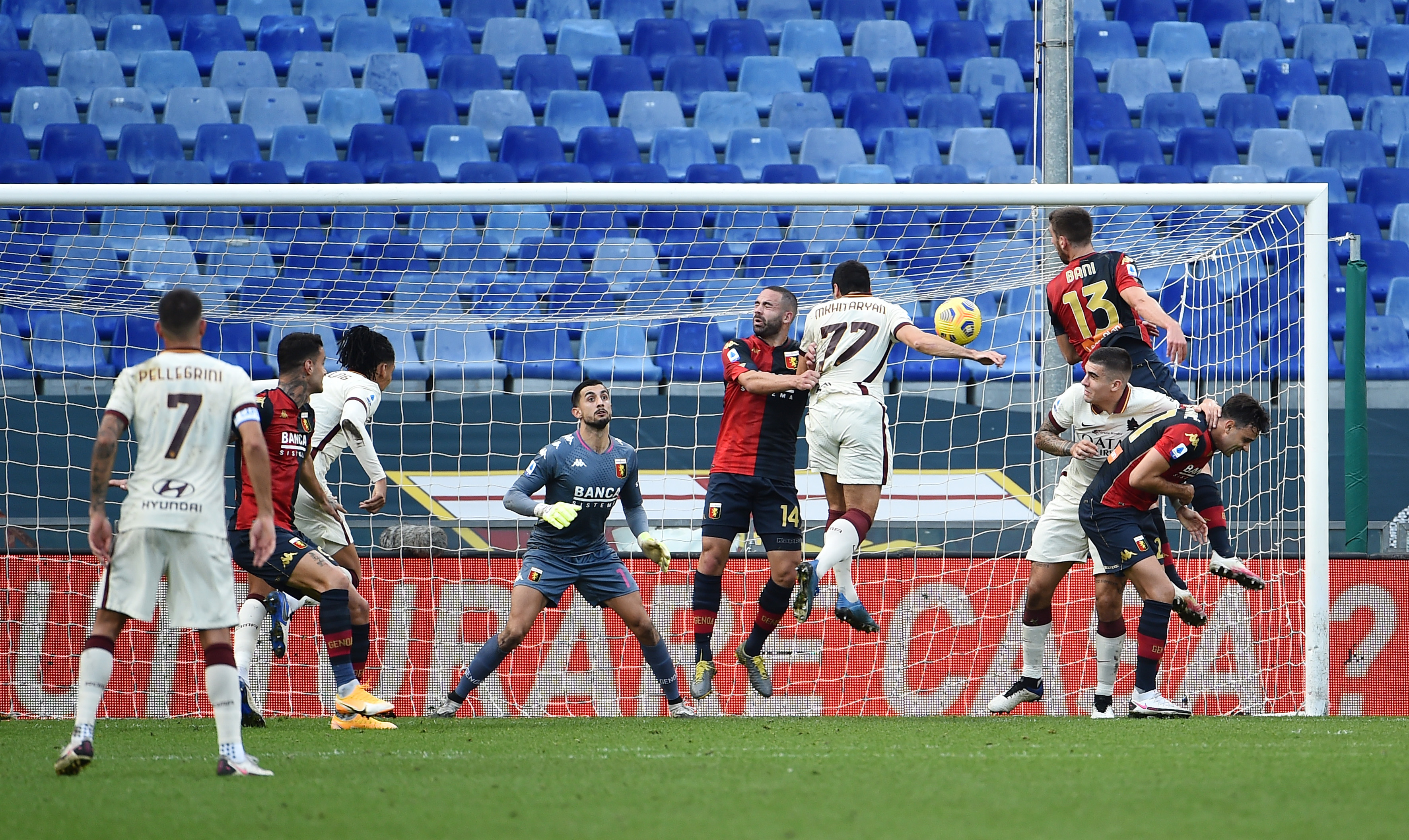 Roma's rather controlling opening first-half started off well before things became a little bit more interesting. Bruno Peres, nearly scorers on an attack before Genoa, found that moment in the 50th minute. A poor offside trap set by Chris Smalling allowed Marco Pjaca to get on one-on-one as he put the law in the bottom corner to level the scores. After Roma had so much control, Genoa gets the one chance are they are given a lifeline. Not long after, Roma would make a change as a Bryan cristante came in for bojar mayoral. Roma regains control, but Genoa was pressurizing them more than they were in the first half. Bruno Peres was denied from point-blank range as Roma was looking for that goal to put them back in front. They wouldn't have to wait that much longer; in the 66th minute, Roma got back in front when Chris Smalling hit a beautiful ball over the top to Bruno Perez near the box that applied one touch to Mkhitaryan as the Armenian struck again as his strike ended up in the back of the net getting his brace as Roma took a 2-1 lead. Roma was back flying as they even had a chance to extend the lead further when Bryan cristante got on a breakaway, but a horrible touch that wasn't even on target prevented Roma from extending it further. Genoa had a chance every once in a while, but it became all Roma. Then in the 85th minute, The Armenian got his triple Pedro Rodriguez hit a perfect cross into the box as henrikh Mkhitaryan hit it on the vale into the bottom corner. Roma took a 3-1 lead. The Armenian gets his hat trick the first hat-trick since Mohamed Salah in 2016. There were a few chances at the very end, but it was all over henrikh Mkhitaryan hat trick is the difference no Dzeko, no problem as Roma roll into the International break as the hottest team in the league.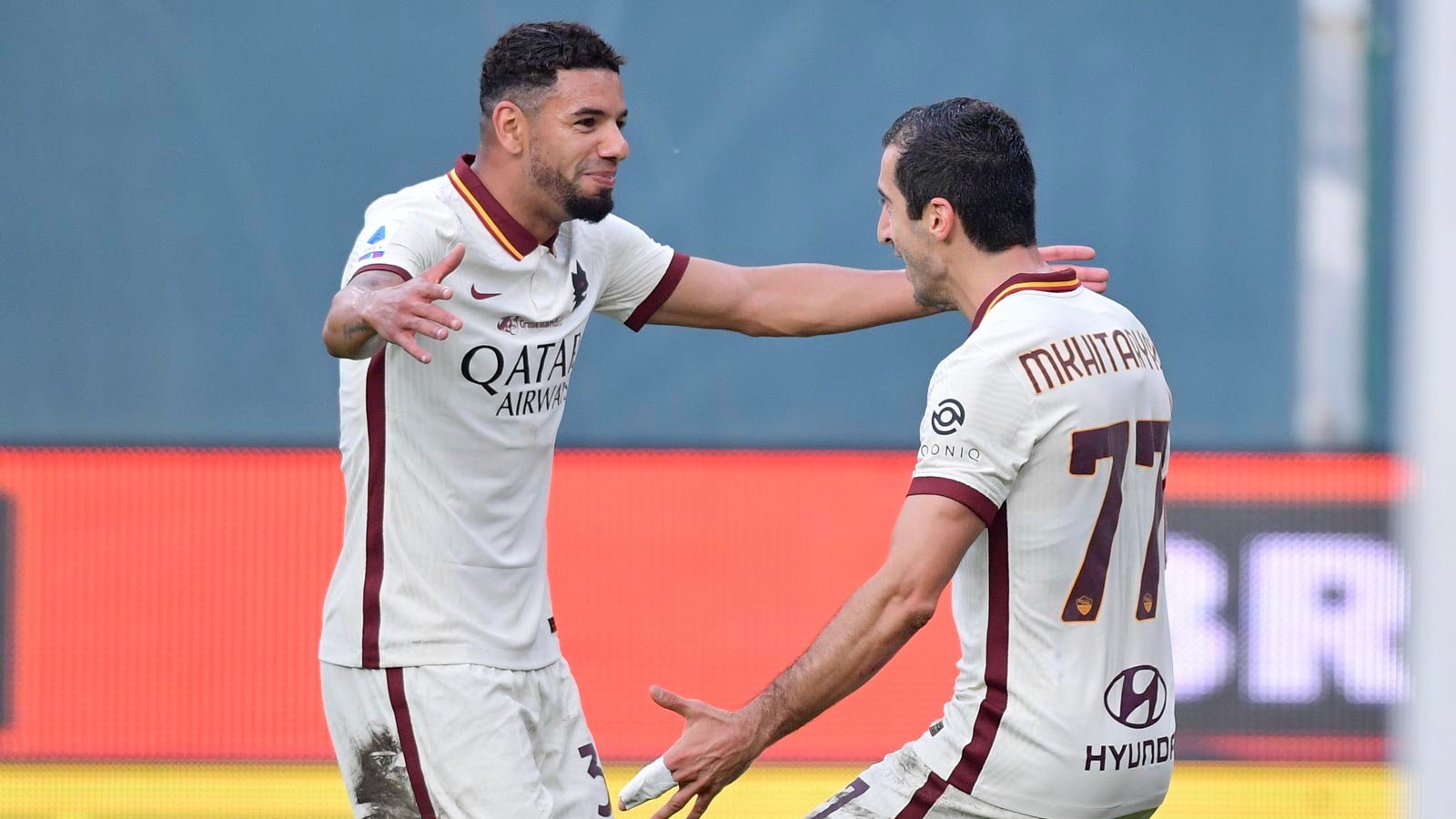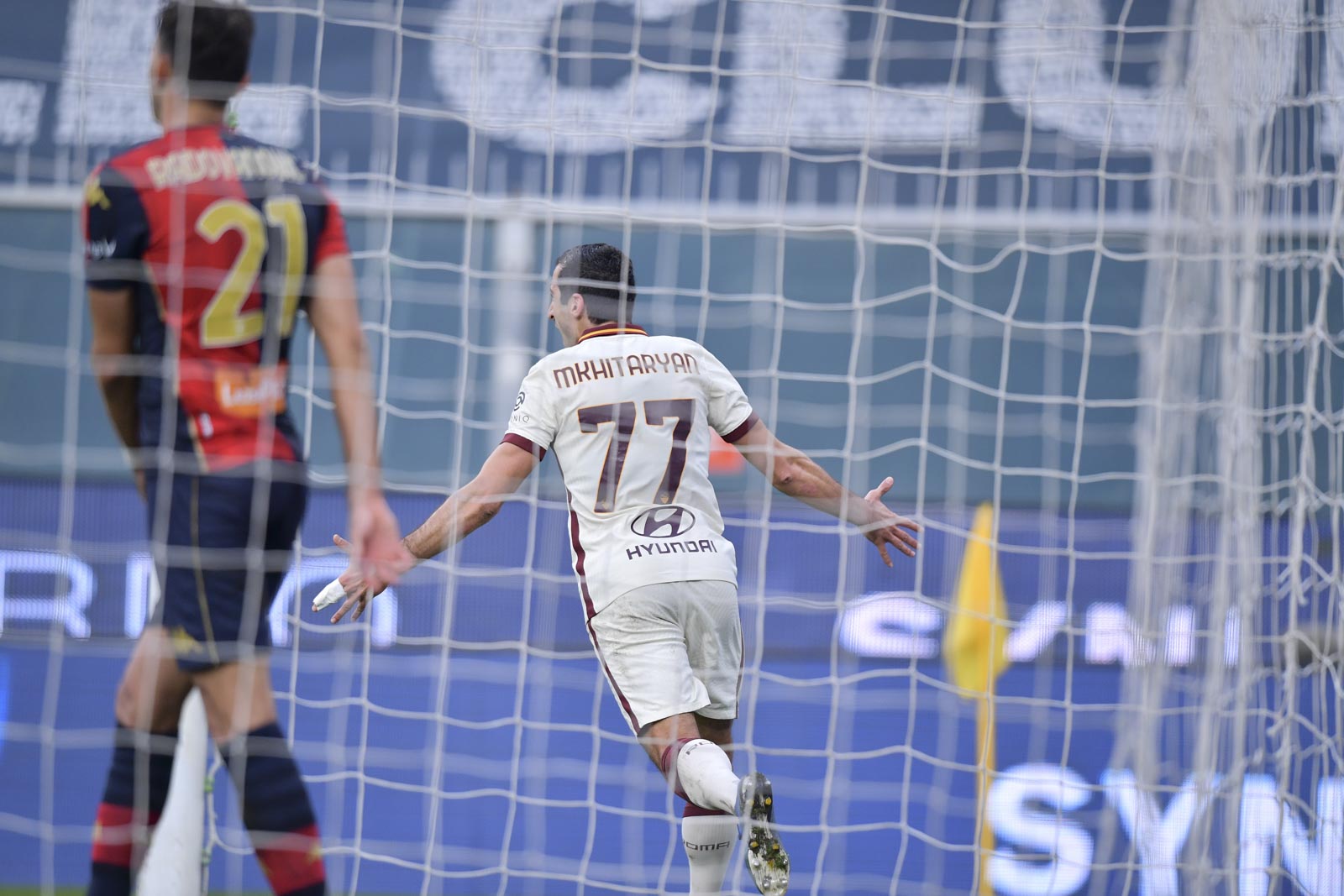 Roma keeps their unbeaten streak going as they outclass Genoa away from home. Roma has not lost a game on the pitch since losing to Napoli at the end of last season. Despite their forfeit loss at the beginning of the season, this team tries to look like a potential title contender. Roma, if they keep this up as a realistic chance at winning the league title, I don't want to go there yet because obviously, it's only seven games in, but this is as good as a Roma team has looked outside of the Mohamed Salah edin Dzeko El Shaarawy & Perotti team. Roma was without edin Dzeko and still managed to do reasonably well. Bojar mayoral did not have the best game, but none less without Dzeko, who has proven to be so important to the team, still managed to get the necessary points. Roma, we're playing a team at the bottom of the table, but they looked really strong from the get-go. Roma completely dominated the first half. In the second half, things changed slightly with Genoa trying to get themselves back into the game; what role might get to the end of the game without too much trouble. Even though if two were their goals that happened late in the second half, there was just a sense that Roma was going to be capable of dealing with Genoa. Roma may not have looked as good as they had against Fiorentina, but they still look strong with only minimal negative things to say. Roma probably should have scored a couple of goals in the first half before Roma eventually overtook them, is something Roma can work on, and on the genoa goal was on Chris Smalling, who did not orchestrate the offside trap well enough but outside of those two aspects of the game Roma are a really strong team. They have the best defense in the league, a strong Midfield, and attacking weapons; they are ruthless on the counter, and when they're in form, there's nothing that can be done. Everyone chipped in an absolutely Sensational display. Roma is looking like a team capable of entering the title race if they keep things up. After the International break, the Napoli game will be their big test if Roma can win that game, they will officially enter the title race; we're not going to go there yet, but this is as good as a Roma team has looked in many seasons. The man of the match tonight can only go to one man and one man only henrikh Mkhitaryan has been one of the best players in the league already but has not contributed in the goalscoring department as of yet, but this afternoon he scored three times with a header before halftime coming off of a corner, a Counterattack executed and a volley coming from the wing it was a display of perfection. henrikh Mkhitaryan scorers only the second hat trick of his career, and scorers Roma's first hat-trick in the league Mohamed Salah did it against Bologna in 2016. He is the man of the match tonight; there's not enough that can be said about him this season in all competitions; he now has four goals and five assists this season, really proving to be an absolutely essential part of this team. This afternoon Roma may not have found things as easy as they would have liked; they got the points and are now in the top floor. Paulo Fonseca has this team playing with such confidence as their momentum continues to drive them forward after another outstanding Roma performance.
MAN OF THE MATCH: