Score: A.S Roma 2 Fiorentina 2FT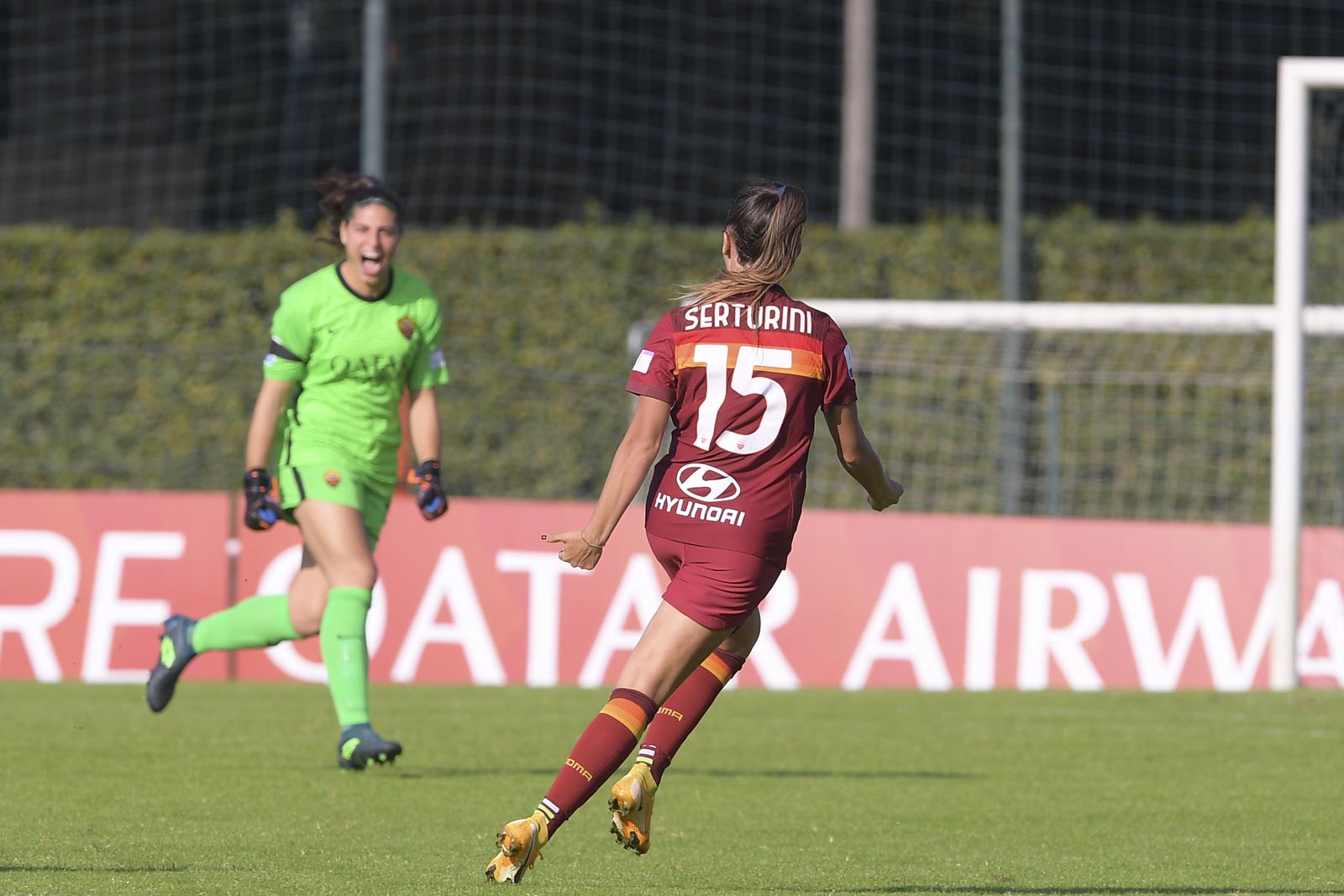 It continues to be a turbulent and complicated season for the Roma women. Their Ambitions at the start of the season don't seem to be being met. Roma from Strictly a talent standpoint is on a level with Juventus just as far as the great individuals that played for this club. Roma has to be better, and they know this; they tried to keep things going following scraping past San Marino in what was a 3-2 victory that Roma stole late. Last time out, I criticized and questioned whether or not it's time for a new manager, given the fact that they create too many chances not to be picking up maximum points. The Roma women have not won back-to-back games at any point this season. it's still pretty early in the campaign, and maybe they have a chance to turn this around. Fiorentina would be a Stern test for the Roman women team that wants to get the momentum and confidence to drive them towards the top of the table. Fiorentina is another team that has underwhelmed their expectations, with Roma and the team from Florence only separated by one point going into this game. Juventus will be hard to catch, and so will AC Milan but a result for either team could see then potentially climb into the top 3 with followed success, and then you never know what can happen. Last Saturday, the two teams went to battle, hoping for that superiority. This was a game that Roma dominated at least for a good portion of it; however, the game of football is about chances, and despite early control, Fiorentina found a chance that broke them through. Just 10 minutes into the game, coming off a poorly defended free-kick, Fiorentina draws the blood first as Sabatino finishes in front of goal as they take a 1-0 lead. Even though Roma had plenty of time to make it back, it was a very poor defended free-kick that could have been avoided by better setup, and better goalkeeping as Roma made it far too easy for Fiorentina as Bartoli made a bad touch setting them up for the goal. However, Roma has a team of incredible talent. It didn't take very long for them to level the playing field in the 19th minute with a perfect cross on the wing from Annamaria Serturini into the box as Pamela Lazaro got her head on the end of it into the back of the net as the former Fiorentina star scores against her former team as she looks like the best striker in league with goalscoring consistency since her first match in the Roma colors. She levels the scores with her sixth goal of the season. A little more than half an hour through, Roma nearly broke through again after so many opportunities in this match Roma we're looking to regain control. Manuela Giugliano, one of the best midfielders in the league, set a perfect through-ball into Serturini she took her time at the defense's closing down; her strike was inches away from giving them the lead. A continued to be a battle in the first half, with no team getting the advantage as of yet. Roma did seem to be in control, but Fiorentina's defensive strength caused Roma issues in front of goal. That's not too lessen, Fiorentina. They did a good job getting forward and putting themselves into an attacking position, but the Brilliance of their performance in that first half was their ability to hold Roma at arm's length. Realistically speaking, Roma should have scored a second goal.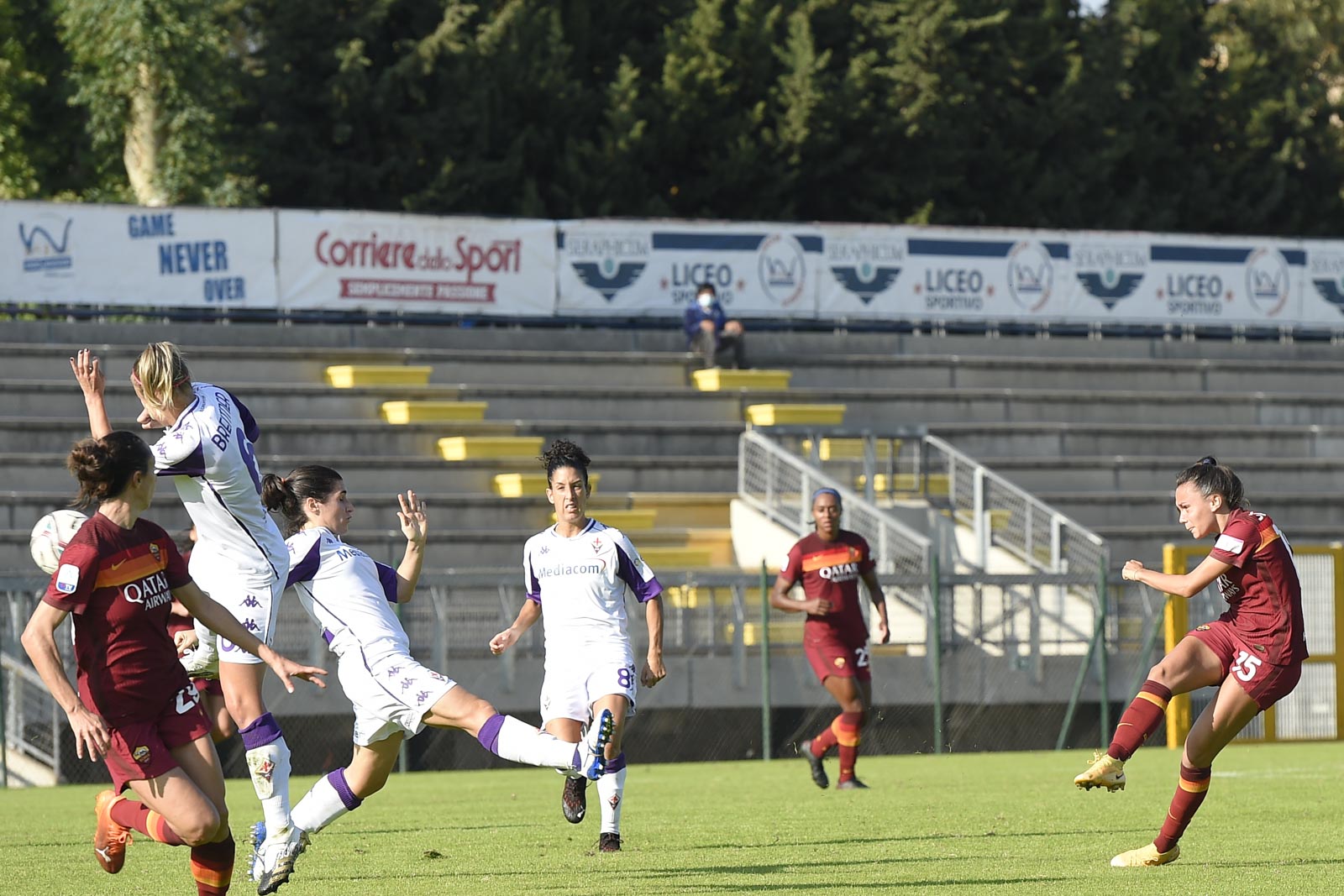 It stood even as the second half got underway. It continued to be more of the same the creativity of the Roma attack has never been doubted or diminished, but it's the execution that has been the issue. Roma's men's team has had similar problems, but they were able to fix it. I feel like it's a psychological aspect. Early in the second half, Andressa Alves set up Bonfantini just outside the box; the young Italian connected trying to convert the curler from outside the box; she had the power the Finesse and accuracy, but the crossbar was not her friend as her strike clings against the bar in what really should have been another Roma goal. These games seem to come down to these little moments, and Roma has difficulty converting on those. This is not her fault but shows examples of misfortune that have downed them in the past. Fiorentina came down on the other end while trying to manage themselves. A cross intended for their striker hit against the bar; despite the difficulty of the angle in which she hit it, it was regrettable. Fiorentina, were not creating that many chances. Was it going to come back bite them? Certainly possible given that Roma was dominating and had complete control and outside of a set-piece would be winning the game. Then the moment arrived in the 67th minute Andressa Alves crossed a ball into the box headed out by the Fiorentina defense Manuela Giugliano Supply to touch outside to Serturini then it happened from about 40 meters Serturini hit a strike from the gods in one of the best goals seen in any League this season her strike from out of this area code rips to the top corner to give Roma a 2-1 lead. It would be her fourth goal of the season after scoring the winner in their last game; this was an opportunity for her to do the same. 6 minutes later, Roma nearly got a third Bartoli set up Pamela Lazaro then tried to play it inside the box to Manuela Giugliano; her attempted strike bounced off her and went wide. It just felt inevitable that Roma was going to get the points, but unfortunately, a different story was written. In the 80th minute, an unnecessary foul set up a free-kick that cost Roma three points on the edge of the bar. Bonetti hit a curler into the left corner giving the goalkeeper no chance as Fiorentina Drew even at the very end. In a game in which Roma was mostly in control once again, the finishing wasn't good enough as the strike from the gods wasn't enough to finish the job. The woman of the match goes to Serturini; she set up and supplied Pamela Lazaro with the first goal and scored the strike of the season. Accounting for both goals that were scored from Roma. Despite her, Brilliance Roma gets stunned onto set pieces as it ends in a 2-2 draw as Roma have to feel dejected after having the game within their grasp.
Negatives: Failure to Launch in Front of Goal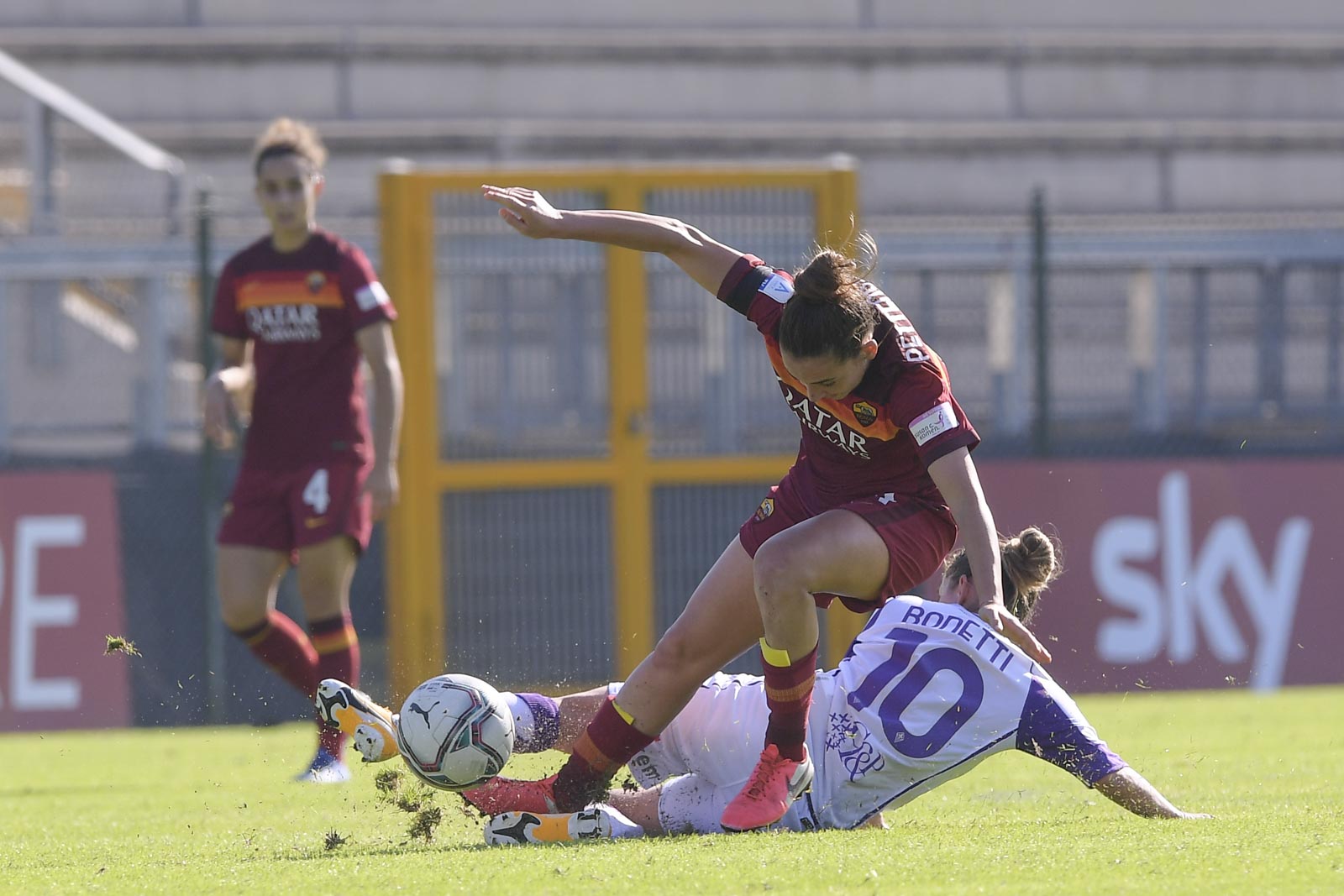 There are two different ways to look at that performance; there's a positive aspect of a negative aspect. The Roman women are in fifth place when they could be in second. Let me say that again, this Roma team could be in second. Roma have left points on the table in almost every game. The only game in which they were outplayed and deservingly didn't get the points was against Empoli. On that match, in particular, they were outplayed. Against Inter Milan, many points on the table against Sassuolo their inability to finish them off cost them. It is early in the season, but the issue is not going away. Roma creates more chances than almost anybody in the league. They have one of the best Midfield options. I know attacking options are superb. Pamela Lazaro and Serturini are the top 20 players in World football, then they have Giuliano and Andressa Alves, who are close to if not in that bracket. This team has quality piercing through it from back to front. So it begs the question why is this happening? Why has Roma not been able to win more than one game in a row? is it the manager? It quite possibly could, as I previously stated, I don't think she is good enough, and she is not directing the team the right way. Is it a confidence issue that's also very possible in front of goal? They're having problems scoring despite all the attacking weapons that this team has. At this point, it seems to psychological their conversion rate in front of goal, and this game was horrible 16 shots, only five on goal, and this is the case the majority of the time. Their inability to finish in front of the goal is what kills them in every game. The defense is also an issue; they got killed in this game because of the two set pieces that's A defensive problem. On Fiorentina's second free-kick, nothing could have stopped that making a goalkeeping change, or at least for this game was a big risk, the first goal was avoidable. It hurts to watch this team fail in front of the goal they are creating so much. They're getting nothing from Roma could be in third place right now, maybe even second if they just had that edge in front of goal as far as I'm concerned. Unless this starts improving, it will be challenging to finish in the top three, I still think they can. Still, certain things need to be sorted out. Fiorentina is a strong team, so when hindsight, this might actually be a decent point but based on the way they control the game, this just wasn't the result they deserved; not being able to finish their chances is why they didn't walk away with three points, and that seems to be the case most of the time.
Paloma Lazaro and Annamaria Serturini are top 20 Players in the World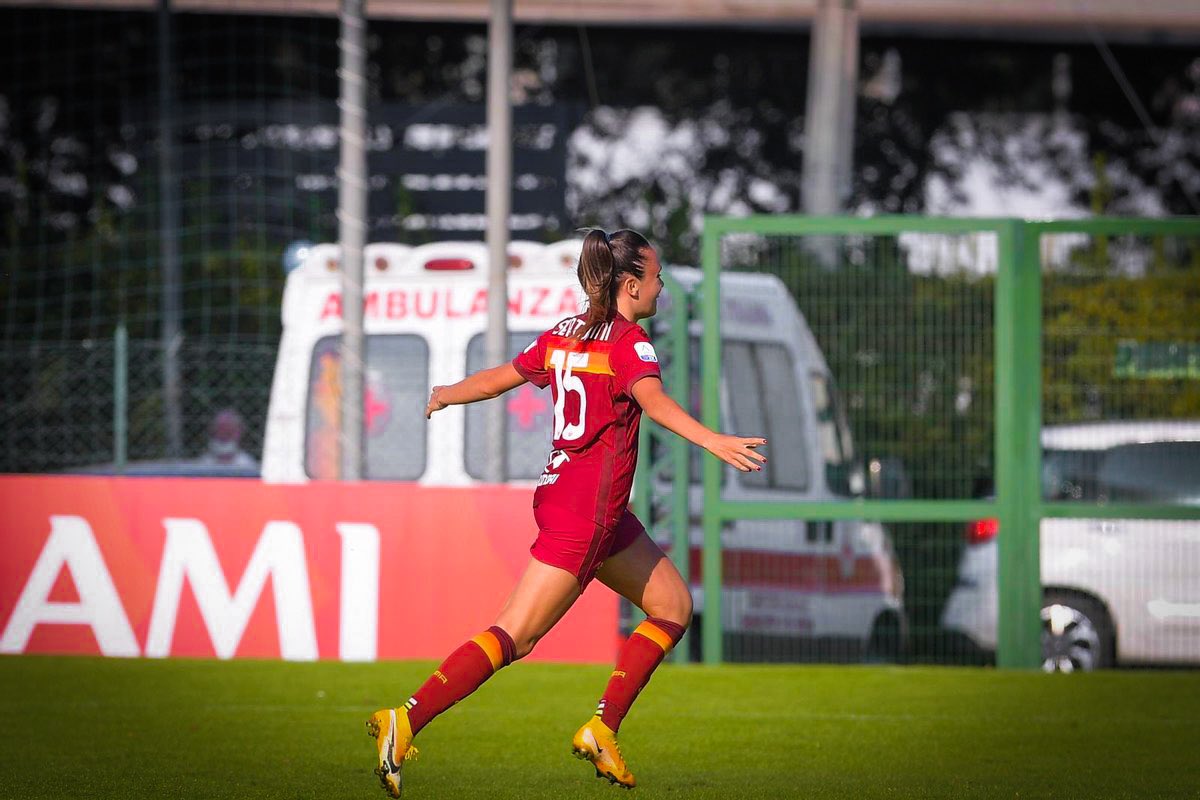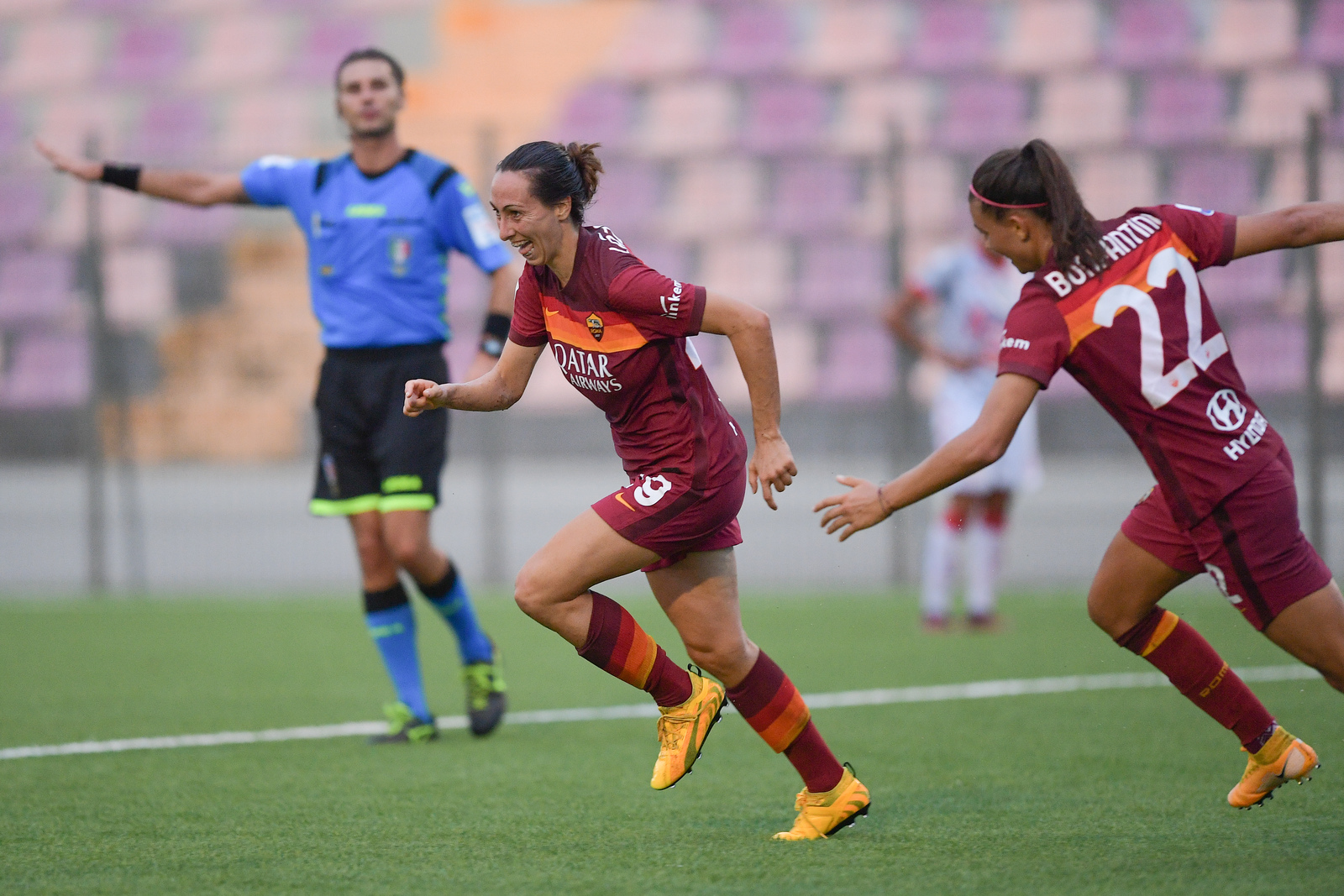 The link-up play between Paloma Lazaro and Serturini has been breathtaking. They may not be the only components of this incredible attack, but they hold the most significant weight in this team. It is just a sense when they don't play well individually or together, then Roma doesn't get the result that they are looking for. We see other qualities in this team in an offensive set like Andressa Alves and Guliano in the Midfield and another attacking option and Bondfantini. The connection between the two stars Elevates ahead of everyone else on this team. Paloma Lazaro ended up scoring a yet again as she got her goal against her former side. Perfectly placed cross from Serturini into a tight space where only she could get it. Among games in which Roma has scored at least a goal, Lazaro has found the back of the net in every one of those games except for one. Meanwhile Serturini is contributing in more ways than one; she has four goals this season and several, assisting having setup Lazaro on countless opportunities. She particularly fantastic against Fiorentina Serturini was absolutely superb. Not only was it a perfect delivery on Roma's first goal, but it hit a strike from the gods on Roma's second goal. We will not see a better goal in women's football this season. The present of mine and the audacity to even attempt a goal from that far out is mind-blowing in itself. A 40-meter strike in what could have been the game-winning goal. All of her goals have happened to have come in crucial moments. Against Inter Milan she scored the only Roma goal, and in their previous match, she scored the game-winner in stoppage-time. She also has a brace this season; she is quietly becoming one of the best 20 players in World football. In addition to that, so has Paloma Lazaro; this is where the frustration comes in because Roma has two players that probably rank in World football in the top 20. Lazaro is a scoring machine and is precisely the type of Striker that Roma has needed. She only continues to be one of the most clinical finishers in the league. As crazy as it may sound given Roma's problems with finishing ability, she has not fallen short, and neither has Serturini Roma have to find a way to get the other pieces more involved, so it doesn't feel like their two superstars have to carry the weight of the entire team. Roma has the talent to be a much better heavily relied on Serturini and Lazaro throughout this team. Roma has scored 11 goals this season Lazaro and Serturini have combined it for 10 of them, showing how important these two young women are to this team. Both relatively young and age and still with a lot of potential to achieve great things. There's not enough I can say about these two women; they are pulling Roma. They are two of the best players in the league and continue to prove it week-in week-out; hopefully, their qualities will soon produce more consistent victories.