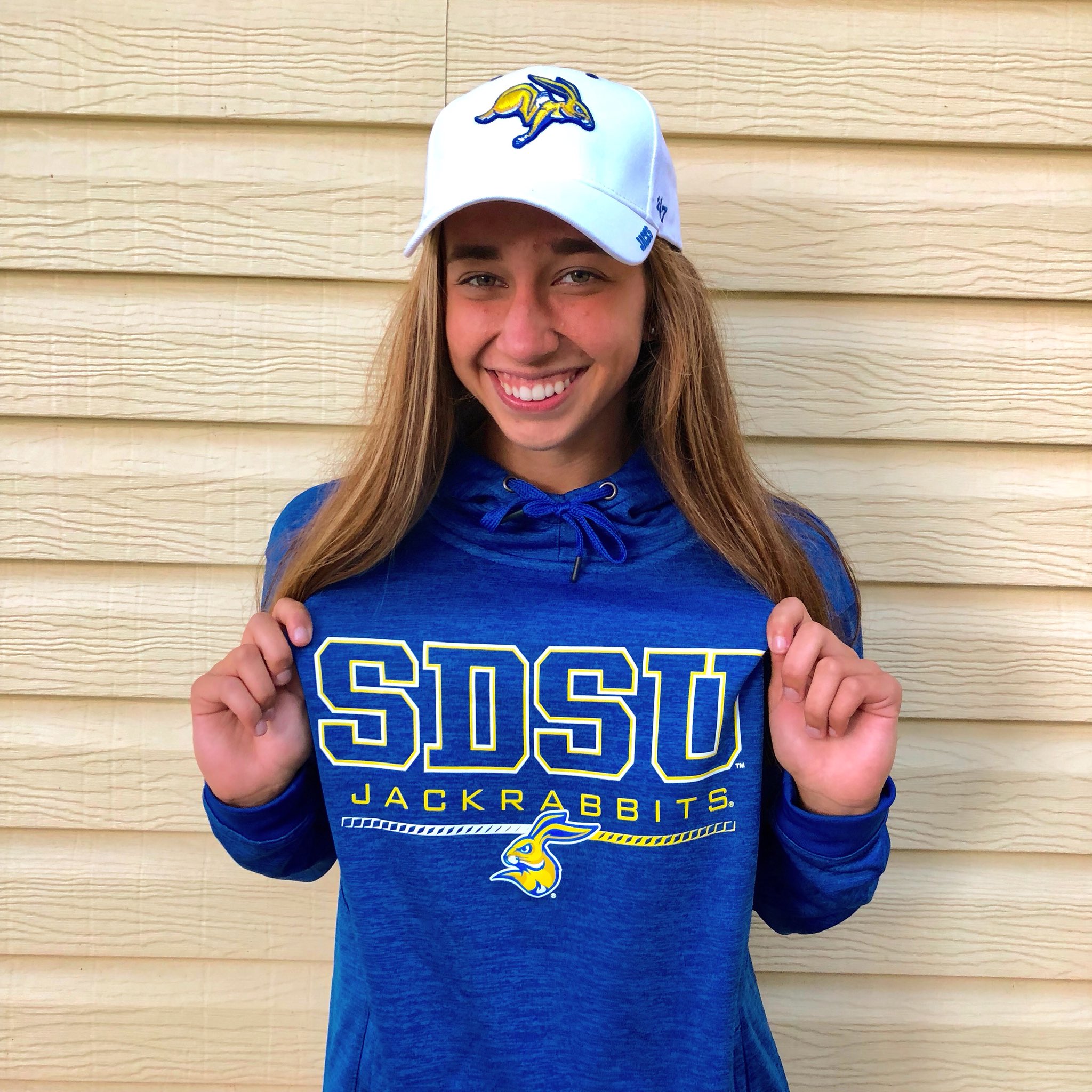 It was a very challenging season in Minnesota high school girl's soccer with the current pandemic discussions of whether or not a season would happen at all. Eventually, they were given the green light to have a season. However, you could argue it would be even more difficult for White Bear Lake High School. Considering they lost their greatest ever player as Kayla Anderson graduated last season now at South Dakota State. The number three would not be there anymore. In hindsight, White Bear Lake's girl's soccer program has been very fortunate to have some of the individual talents that have played for the Bears. Their greatest ever player Kayla Anderson who I worked with and wrote a book about last year. it has yet to be published, but I spent an entire year working with the greatest player ever to touch the pitch in a White Bear Lake. White Bear lake seems always to have strong teams. In Kayla's Four Seasons at White Bear Lake, she scored 66 goals with 27 assists that's not counting the countless games in which she contributed more than a goal. She had 93 goal contributions, including 25 goals last season that took White Bear Lake to a conference Championship they would not have been in the conversation without her. It was going to take something extraordinary to cope without her presence on the pitch in the locker room, a true leader who led by example; the real question was: Did it rub off on the rest of her team. It was a challenge, a slightly shortened season; it's already difficult, but to try to survive a year without a player that has contributed so much. White Bear Lake did have Lauren Eckerle , a star in the making and the heir to Kayla's throne. While Kayla's number 3 Jersey should not have been worn by anyone else ever, the impact she has made on that community on that team is Everlasting. However, the qualities that she possesses would surely be missed, although White Bear Lake got off to a hot start. In fact, through their first couple of games, they were the best team in the State. they kicked off their campaign against cretin-Derham Hall; the Bears collected all the points in a 2-0 victory, then what followed was a 5-0 Victory against Cottage Grove, a 3-0 Victory against Roseville a 7-1 Victory against Forest Lake a 1-0 victory over Mounds View and a 3-0 victory over Irondale. Lauren Eckerle contributed either a goal and an assist and most of their first seven games. They started the season 7-0. It started to look like a team that could get to State something that had preceded not only Kayla Anderson but the previous Superstars Erika Townley and Claire Odmark. they were riding high on the top of the conference until East Ridge, a team that has crushed hopes and dreams of White Bear Lake consistently. The Raptors beat White Bear Lake 1-0 at home. Followed a win against Woodbury in a 3-1 outing. Another big game against Stillwater in which they lost 2-0. Another win against Mountain View in a 1-0 victory, then Stillwater got them again in a 2-1 win. they went from massive favorites to the conference tonight being in the conversation. they finished the regular season with a 9-4 record. it was the first time in 5 years in which White Bear Lake fails to win at least 10 games. Lauren Eckerle handled the load and became a different player, really earning the Honors that she deserved but equally without Kayla White, Bear Lake struggles, especially in the big games. If she still were there, maybe they would not have lost as many, but Lauren was outstanding, and she did the best she could carrying that load. Even got some help from brand new freshman Cami Bachmeier scoring five goals in her freshman season, which was more than even Kayla scored, so maybe there's a future with this team after all. In the first round of the playoffs, they beat tartan 7-0. However, once again, East Ridge stood in their way, and once again, White Bear Lake came up short against their rivals as they go out after a 2-0 loss at home who ended their campaign. A campaign with such promise and ending in such disappointment, the team still searches for their first state appearance in Seven years. Kayla was certainly missed; she's the best player in the history program, and her not being here did hurt the team; however, we saw something in Lauren Eckerle she did absolutely everything she possibly could have; the prime years of White Bear Lake certainly seem like they're fading but luckily for White Bear Lake Lauren Eckerle will return for her senior season potentially giving them their last chance to make State. Then again, you just never know what the team will look like the next couple of seasons. It would be reminiscing to think Kayla couldn't have turned it around. You can't replace a quality like that so quickly. Kayla is a Transcendent player that doesn't come often; she's one of the best high school players in Minnesota of all time; it would have been unrealistic for White Bear Lake to be able to just overlooked that. It still was a very productive season considering undesirable circumstances, but it gives them such a sense of hope for the future. But they certainly did miss her.
Great Season Cut short once again by East Ridge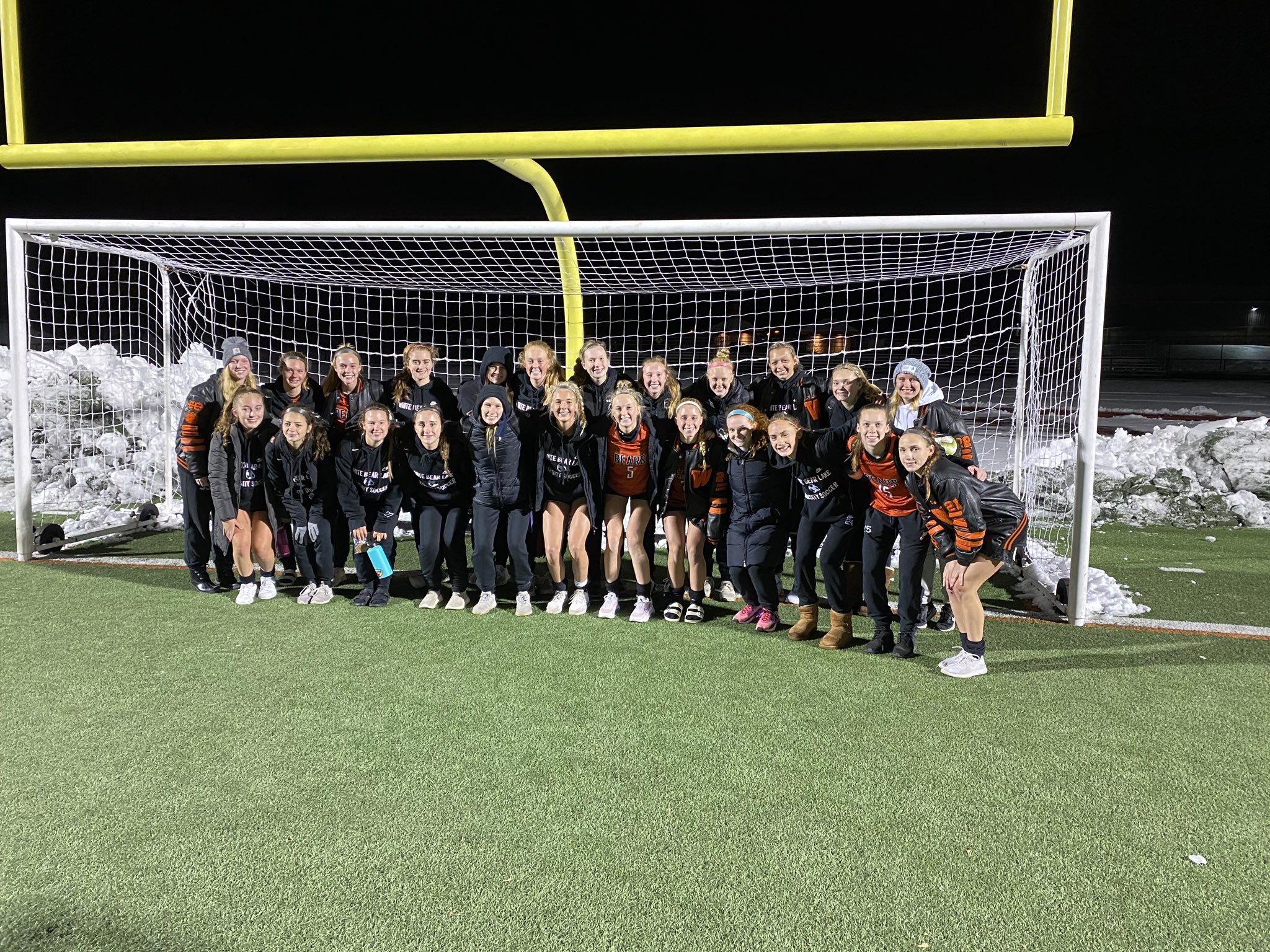 White Bear Lake, over the last five years, has been one of the contenders in the conference regularly. They have two conference championships in that period and have not finished lower than third in any of those seasons. If you think of all the extraordinary teams that White Bear Lake had, you would think they would have at least gotten to state once. The 2018 season may have been the best team White Bear Lake had ever assembled since the team went to the state championship. The three-headed monster of Erika Townley one of the best midfielders in the state, with Claire Odmark arguably the best striker in the state and then a sophomore Kayla Anderson, someone who went on to become the best in the program's history. This attack was as lethal as any team they have ever had. Then you look at last season; even though Kayla Anderson was for the majority of the time carrying the load, she was the best player in the state, at least from the eye test. She was not surrounded by a lot of talent, but still managed 25 goals and ended up beating some of the biggest teams on her way to an All-State selection, A Candidate for Miss Soccer Minnesota, and, on top of that, won a Conference Championship. This season and the absent season of Kayla Anderson still managed 9 wins without a player who scored 66 goals in the previous Four Seasons. They left White Bear Lake with such an unanswered question of who will provide the answer Lauren Eckerle. She may not have done it in a manner that Kayla did it, but found her way; this was still was a very strong team. Unfortunately, these three teams have something very unfortunate in common. They failed to make state was unbaled to fulfill the prophecy to make state because of one school. East Ridge Raptors have been the thorn in the side of White Bear Lake regularly. In three of the last four years, they have been the sole reason White Bear Lake has been unable to either make state or have an opportunity to get there. They have been eliminated in the second round of the playoffs or earlier in seven consecutive seasons; the last time they made it out of the second round, they went to the state championship, which is just mind-boggling considering the teams that they've had. The 2017 team probably would have won state if they got there; however, Eastridge was there to spoil the party. It's just incredibly frustrating, not the fact that they're not advancing and they're getting knocked out before state, but the truth is the same team has done it to them three of the last four years. Not only that, Eastridge beat them in the regular season as well, but that's not always the case; there are games and which White Bear Lake wins in the regular season like in Kayla senior season, beating them was a big part of them taking the conference title that year. But when these two teams faced in the playoff for whatever reason, they collapse. Eastridge in each of these seasons has finished with a worse record than White Bear Lake; they got their number. Even with Kayla, one of the best players of all time in high school soccer, they couldn't get it done. So it was just disheartening and sickening to see Eastridge do it to them once again; hopefully, next season, they'll finally get their Revenge once and for all. I don't know how the girls feel about them. Still, a rivalry is undoubtedly what these two teams are to each other you can't get eliminated from the same team three times in the last 4 years and not have some animosity towards them, not in a nasty way, but White Bear Lake wants to beat them. White Bear Lake has always had the talent, so there must be another issue. A coaching change could be an order. I'm not calling for the coach's job because I don't know enough about him, but I will say this it's been seven years since they made it to state. They have been knocked out before the section Final in seven years in a row; it's just something that may need to be discussed; the coach has done a really fantastic job and deserves a job somewhere, and he should get it, but you could only lose in the playoffs for so long before A change is made I'm not suggesting they do it, but he needs to beat Eastridge next season For the sake of his job. The same story cannot continue to be repeated.