The international break has concluded as we return to League action this weekend. Roma will try to take their momentum and keep it going in their last match before the break; they managed a 3-1 Victory against Genoa without edin Dzeko thanks to Hendrik Mkhitaryan scoring a hat-trick in that match. Roma is starting to position themselves as potentially a challenger this season. They have taken the form that they had at the end of last season. They have only intensified their shape in their last 20 games. Roma is unbeaten in 19, their only defeat coming in the Europa League round of 16 against eventual Champions Sevilla. To kick off the return to League play, they will host Parma at the Stadio Olimpico in Rome. Parma and Roma is always an iconic matchup. Parma is the team they beat to clinch their most recent league title back in 2001, and it is a team that is always provided Roma with some tough and challenging matchups. Last season Roma and Parma split the season series. Roma losing 2-0 at the Stadio tardini but ended up winning 2-1 at the Stadio Olimpico at the end of last season. Parma has struggled this season and will be heavy underdogs against the heavily favored Romans that don't seem to have many visible weaknesses even though they will be without edin Dzeko once again, who is recovering from covid-19. However, even without him, they shouldn't have too many difficulties taking care of business against a Parma team that has struggled without Juve bound Dejan Kulusevski. There's always a chance, but given the form Roma has been in as of late, it will be quite a challenge against the Romans at the Stadio Olimpico. These teams will go to battle on Sunday afternoon in Rome; we'll just have to see what will occur on Match Day.
A.S Roma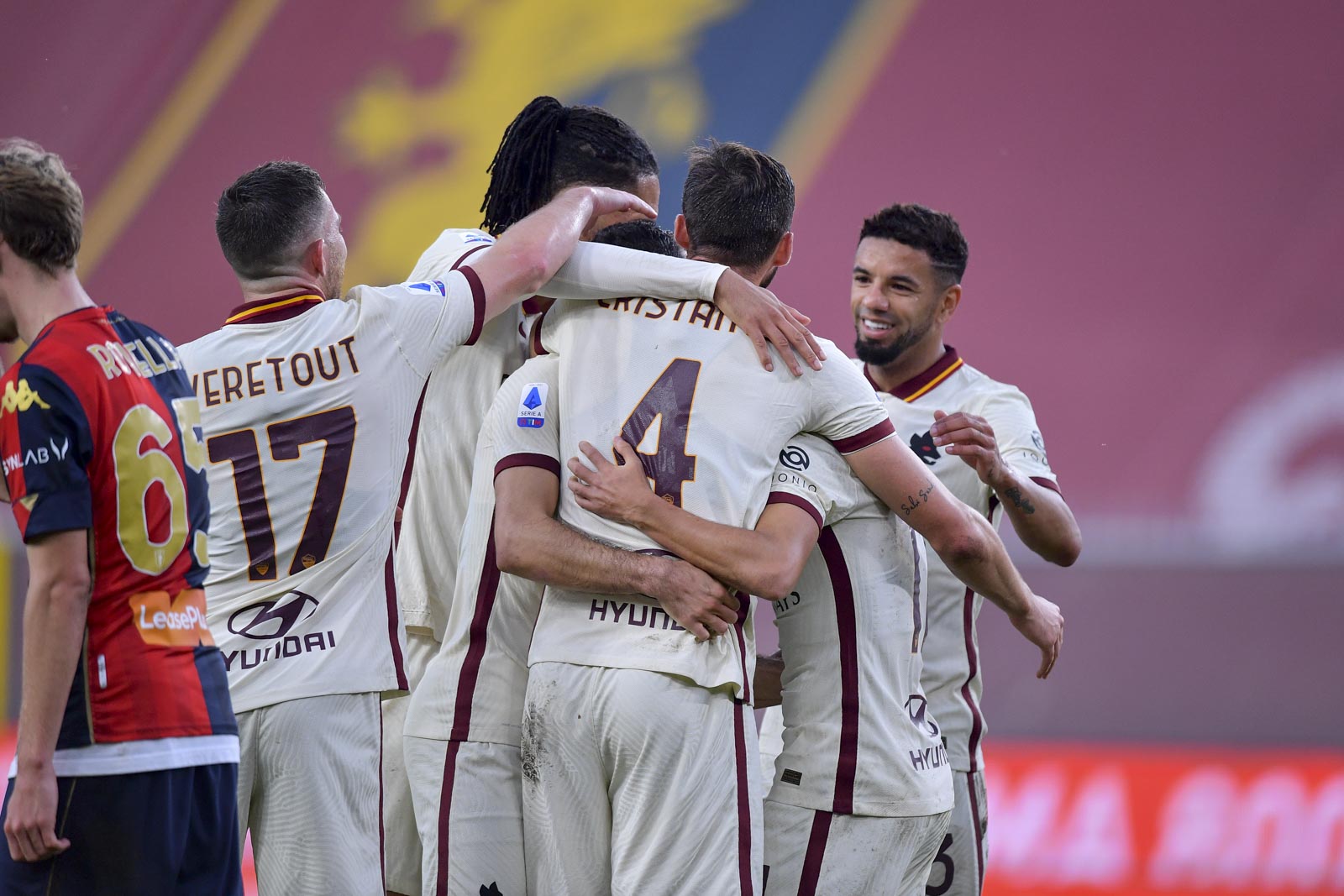 Paulo Fonseca will make a couple of changes ahead of the match tomorrow. The team will still be without edin Dzeko but Lorenzo Pellegrini will be back in action, having received a negative test as he makes the trip. Chris Smalling had a stomach issue that is all that taken care of but is unlikely to start against Parma. Roman, as always, is expected to shoot out of the 3421 formation. In goal, we should see the Ageless wonder Antonio Mirante; however, there certainly is a competition for the starting position at the goalkeeper. Despite Lopez struggling down the stretch of last season over he has had a very productive campaign, and we are starting to see improvements in the way he has performed so far this season; a healthy competition certainly should be up in the air, but for the time being the veteran should get the nod in this game. The three center-backs should be Max kumbulla centrally to the left Gianluca Mancini and to the right Rodger Ibanez. In at the left-wing back should be Leo spinazola on the opposite side as the right wingback Bruno Peres. The defensive Midfield pair will look a little different telephone take has already confirmed that Gonzalo Villar will start this game; he's likely to be accompanied by Jordan veretout. Lorenzo Pellegrini is fit and could start this game, but he just recovered from the virus, so my guess is he will come off the bench, especially with a Napoli matchup coming up. In the attacking Midfield, we shouldn't see that many adjustments on the left-wing coming off a hat trick in the last game henrikh Mkhitaryan then on the opposite side on the right-wing should be Pedro Rodriguez. Upfront as the central Striker bojar mayoral will start with edin Dzeko still out with the virus.
Parma
Parma typically operates out of a very defensive setup mainly because they want to eliminate the number of goals they concede. They want to make it as difficult as possible on their opponents. They come out of the 3-5-2. In goal as always, we can expect to see Luigi sepe. Parma plays with three center-backs consisting of Gagliolo Bruno Alves and Osorio. In at left wingback would be Pezzella, beside him in the Midfield would be kurtic hernani and Kucka with Grassi as the other wingback an upfront as a two Strikers would be Gervinho and Roberto Inglese.
Bottom Line 
Roma and Parma are both on the opposite sides of the spectrum this season. Even though I don't think they are a real threat to be relegated, they are not playing like a team capable of challenging anybody. They have only scored eight goals this season and have conceded a large amount. Well, I think their defense is plenty capable of handling teams occasionally, they just haven't been able to do it consistently, and that's part of the problem. On top of that, Parma is not in great form; even though they managed to make things difficult on Inter Milan, that's not enough to hang their hat on. Meanwhile, Roma has not played to the level they have this season in many years. I'm not going to go as far as to say this is the best Roma team because of some of the individuals that this team has had over the last couple of years; however, in terms of a collection of individuals and pieces that fit together, this is Roma best chance to challenge for the league title realistically it sounds crazy, but they have all the pieces to do it they just lack maybe one more piece to take them to the next level. Unfortunately for Parma, a lot of things go against them. First and foremost, they're not in good form, while Roma is one of the best inform teams based entirely on performance. They have the best defense in the league, a very antagonizing Midfield, and attacking options that can make teams uncomfortable. They are unbeaten in 19 of their last 20 games, and they don't seem to be slowing down; and all these games Roma have played in, they seem always to have that fighting spirit to come back when they're down or hold the lead when they push themselves in front. The key to Roma is one particular thing, and ironically, it is the key for Parma as well. They only have one attacking threat that can cause any damage whatsoever. Roma needs to find a way to neutralize Gervinho; if they're able to do this, this match should not cause them too much difficulty; they don't have edin Dzeko in this match a slight concern, but the benefit of this is the way they defend. Roma plays with a back three their backline has the priority to defend; they don't have attacking-minded Defenders that can cause themselves problems in that area. Equally, Gervinho has the pace and athleticism to break down any defense if he has the right way about him. What Parma does in this game is very much going to come down to Gervinho. Unfortunately for Parma, even if he has a great game, it still may not be enough; the form of Roma and the quality they have in their team will make things increasingly difficult to take points off of Roma at home Roma should and will take the points at home against Parma.

Manager: Paulo Fonseca
Roma's Projected starting XI 4-2-3-1
GK: Mirante
DEF: Roger Ibanez, Max Kumbulla, Gianluca Mancini
Wingbacks: Leo Spinazolla, Karsdorp
DEF MID: Jordan Veretout, Lorenzo Pellagrini
MID: Pedro, Mkhitaryan
Striker: Edin Dzeko
Manager: Fabio Liverani
Parma Projected XI 3-5-2
GK: Sepe
DEF: Gaglilo, Alves, Osorio
MID: Pezzella,Kurtic,Hernani,Kucka,Grassi
Strikers: Gervinho,Inglese
Players to Watch
Roma's Pedro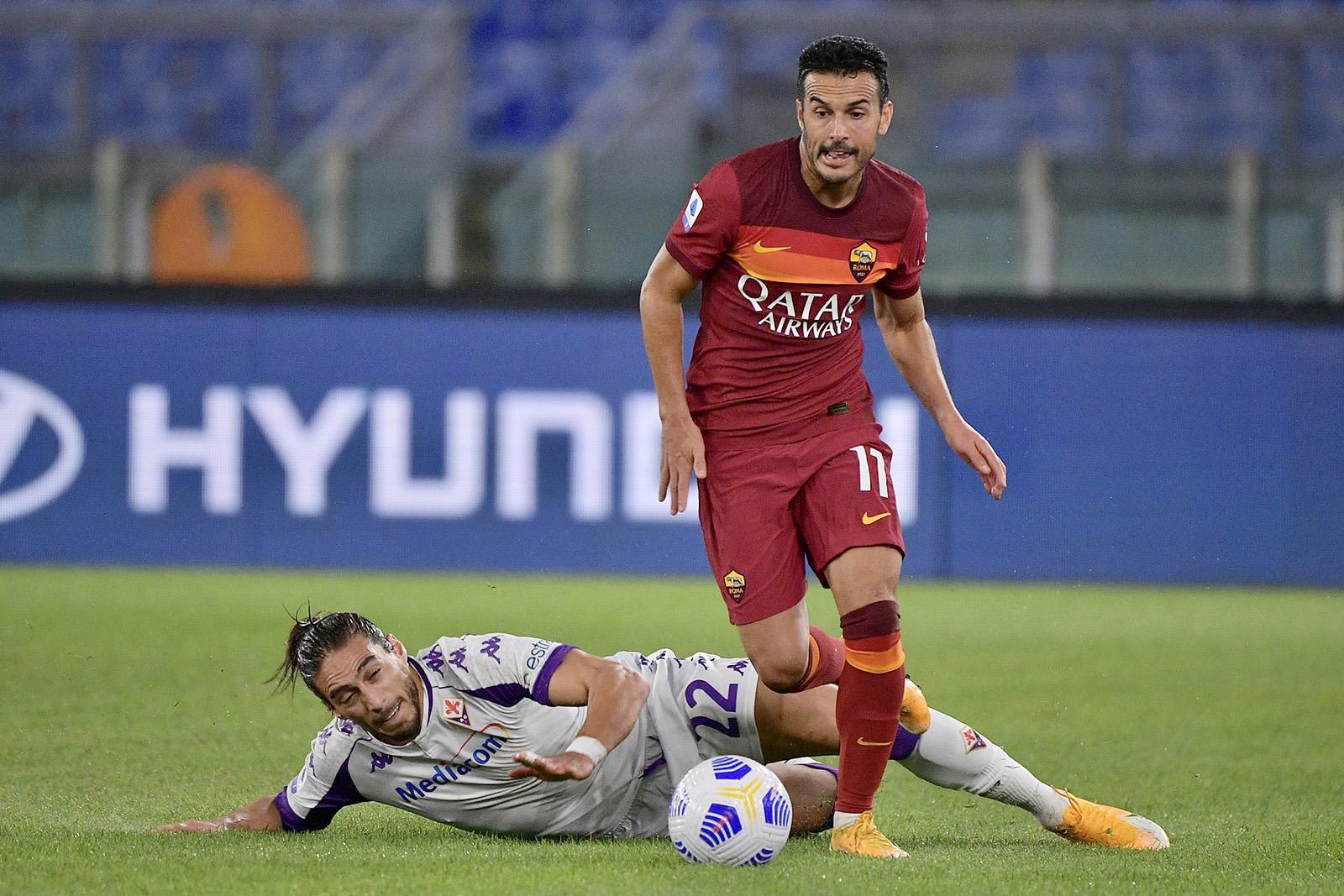 Parma's's Gervinho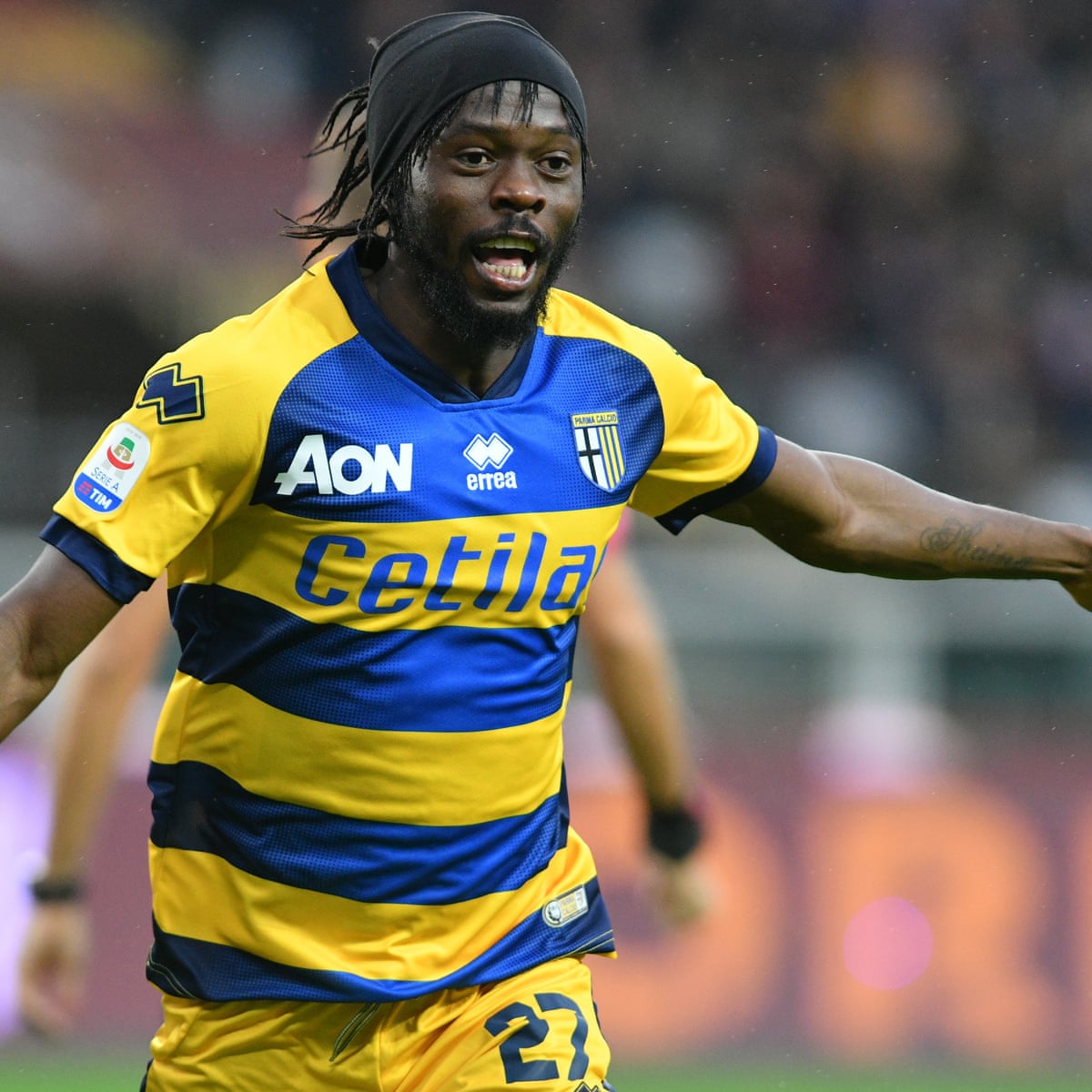 Stadio Olompico,Roma
Date: Sunday November 22nd
Kickoff: 8:00AM (USA) 2:00PM (ENG), 3:00PM (ITA)
TV Broadcast: Sky Italia, ESPN+