Score: A.S Roma 3 Parma0FT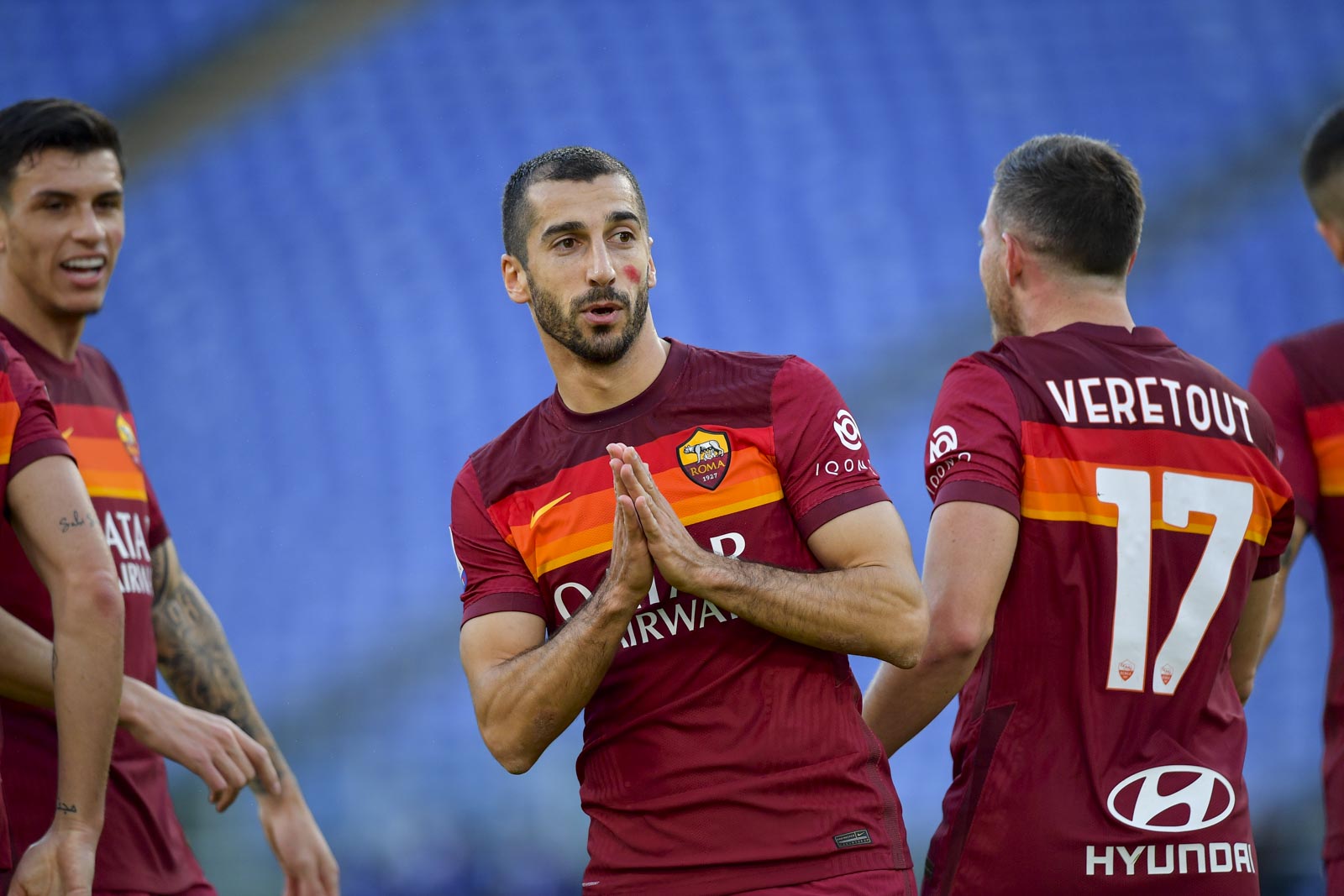 Following the International break, Roma tries to keep its momentum going. Roma took all points from Genoa thanks to Hendrik Mkhitaryan's hat trick last time out in 3-1 victory. They returned home to the Stadio Olimpico to take on Parma. Roma was without edin Dzeko due to covid-19 as well as Max kumbulla and others. Roma split the season series with Parma last season, but this is an entirely different Roma. They are one of the best teams in the league this season, while Parma has underperformed. On a Sunday afternoon in the Italian capital, it was one-way from the beginning. Roma had total control and dictated the match for the entire duration. Roma took that early control and insisted on attacking mentality finding the gaps in the Parma backline. Using all aspects to break them down in a one-sided matchup. A little before the half-hour mark, bojar mayoral scored his first League goal in Edin Dzeko's absence. Giving Roma a 1-0 lead just minutes later, Mkhitaryan's run of form continued as he sniped a beauty out of the air to provide Roma with a 2-0 lead. Then just a couple of minutes before the end of the first half Rick karsdorp picked out a pass for Mkhitaryan, and the Armenian earned his brace as Roma ran out to a 3-0 lead. In a half-hour, Roma killed off the game effectively. In the second half, they had chances, but they were allowed themselves to step the foot off the gas and just try to control the game. Parma barely threatened Roma all afternoon. Roma held their ground as Roma secured the points before the second half even kicked off. Earning a 3-0 victory putting themselves level on points with second-place. Paulo Fonseca and his Roma team could be in for a title race that no one expected following a simplistic victory; it's all smiles at the Stadio Olimpico.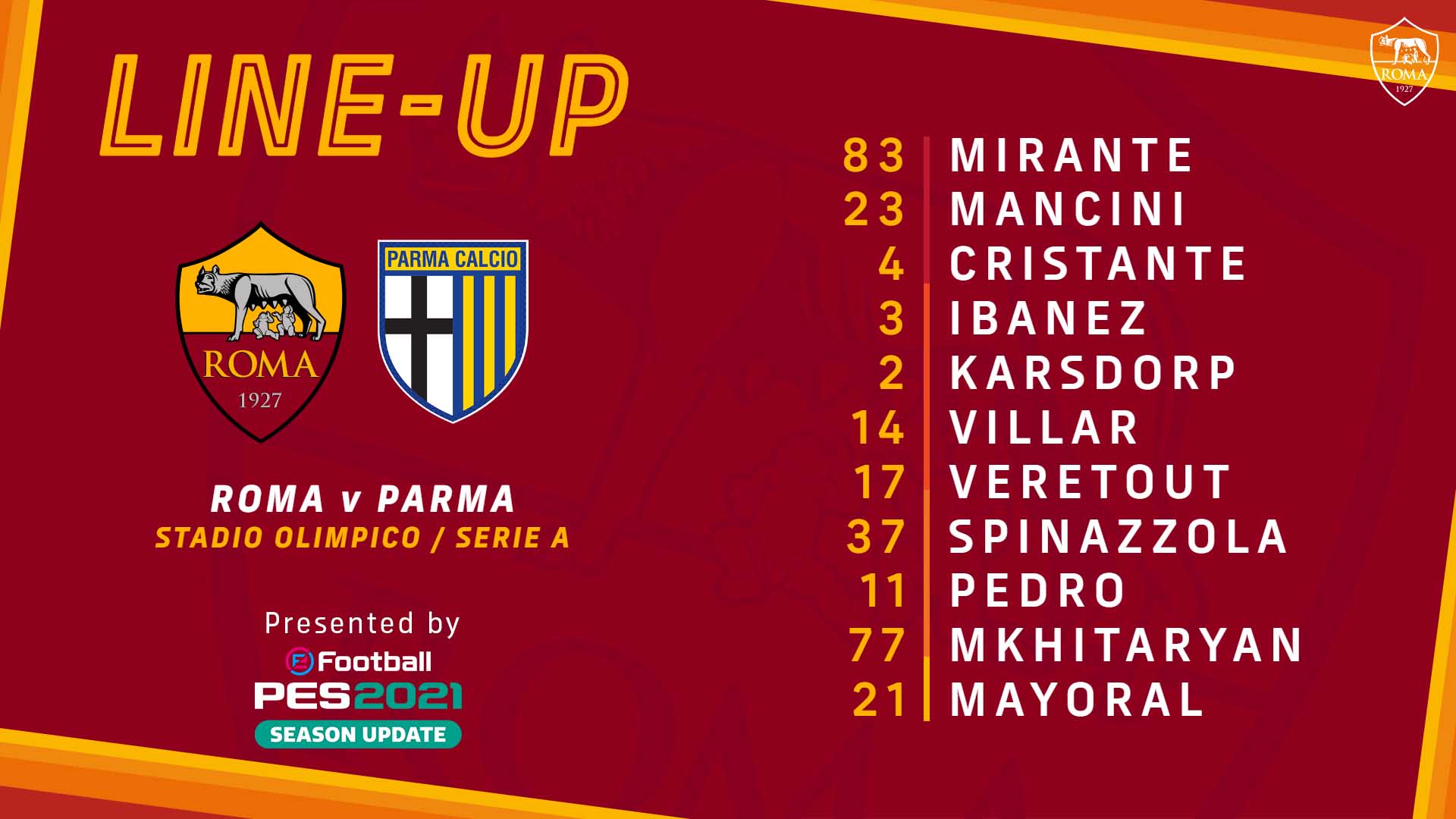 Roma would operate out of their usual 3-4-2-1 formation. In goal between the sticks would be 37 year old Antonio Mirante. Roma only makes slight modifications to their three center-backs. On the left would be Gianluca Mancini; on the right would be Rodger Ibanez, then centrally to make out the backline would be Bryan cristante. In at left wing-back would be Leo spinazzola. On the opposite side, as a right wing-back, we would see the return of Rick karsdorp into the starting lineup. The defensive Midfield pair would be made up of Gonzalo Villar and Jordan veretout. Upfront in the attacking midfield on the left-wing would be Hendrik Mkhitaryan, then on the right would be Pedro Rodriguez. The central Striker would be bojar mayoral filling in for edin Dzeko, who still has covid-19. Roma has Lorenzo Pellegrini and others available Off the Bench if needed.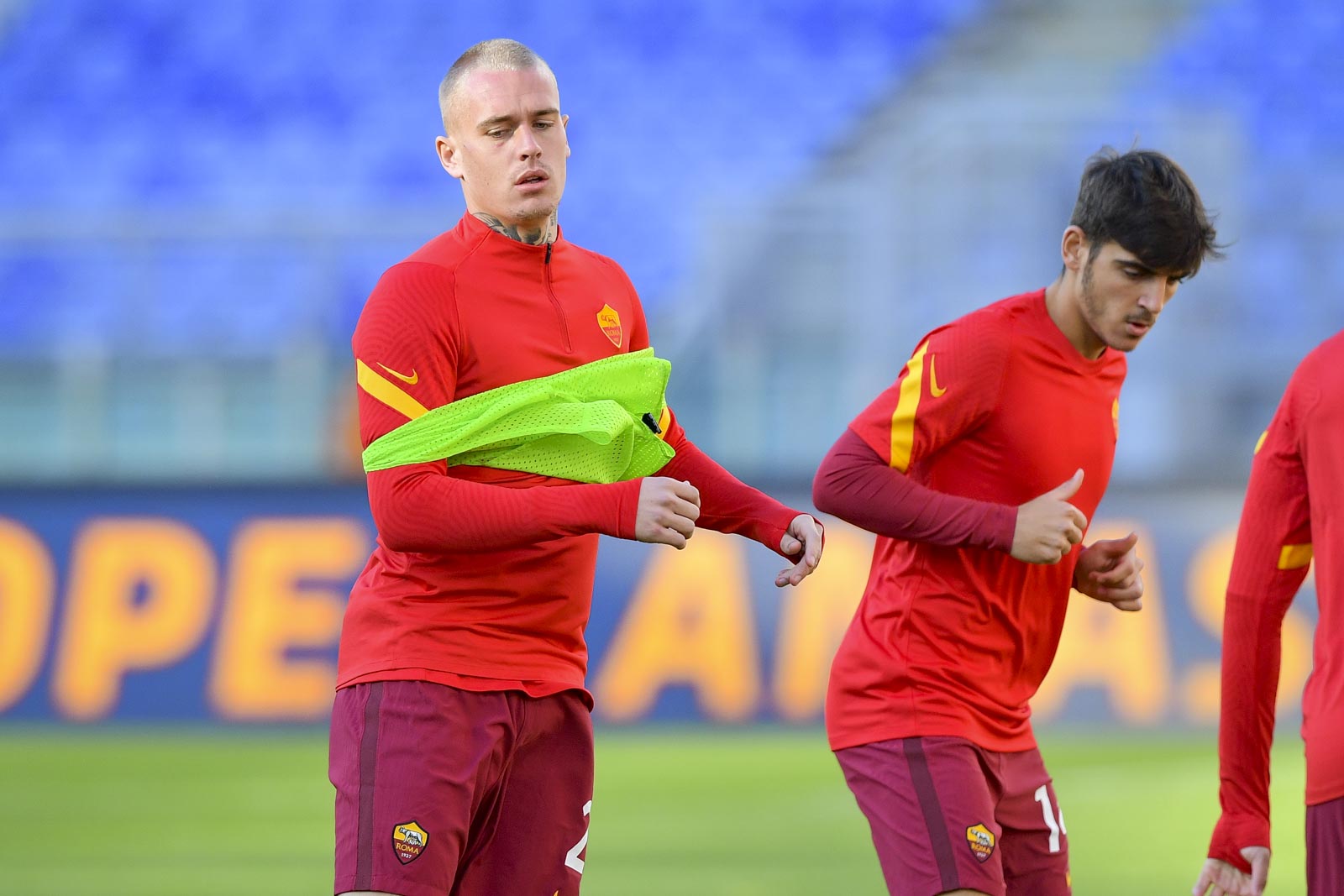 After preparations and predictions, the match got underway at the Stadio Olimpico in Rome on a Sunday afternoon. Roma came into the game with terrific form; meanwhile, Parma struggles to find any momentum. The match kicked off, and we saw what we expected to. Roma dominated possession tried to get after it early against a Parma team that would be in for a long day regardless. Roma was without edin Dzeko still managed to perform against at Genoa. Parma have Gervinho, so there would be some frightening moments, but for the most part, Roma had control from the very first kick of the ball. In the opening minutes, Jordan veretout ended up striking from a distance but didn't get the touch he wanted to get on the ball as it went straight to the Keeper's hands. However, a few minutes later, he would have a much more antagonizing chance to score. Bojar mayoral set up the French midfielder right in front of the goal; he ripped the strike right at Luigi sepe, but this time the goalkeeper made the save necessary. Roma came close not long after as Pedro Rodriguez set up Mkhitaryan. The Armenian came close, narrowly missing. You could feel the momentum shift from Roma; they were comfortable and continued to break down Parma. Couple minutes past the 20-minute mark Gonzalo Villar set up Pedro, but the Spaniard missed from inside the box. It was only going to be a matter of time before Roma broke through. Parma had a few chances to run forward with Gervinho, but Romans backline didn't have all that much to deal within the first half. In the 28th minute, Leo spinazzola set up a perfect pass through to bojar mayoral, who made a good run barely staying onside, collecting the ball inside the box alone before connecting as mayoral found the bottom corner from close range to give Roma a 1-0 lead.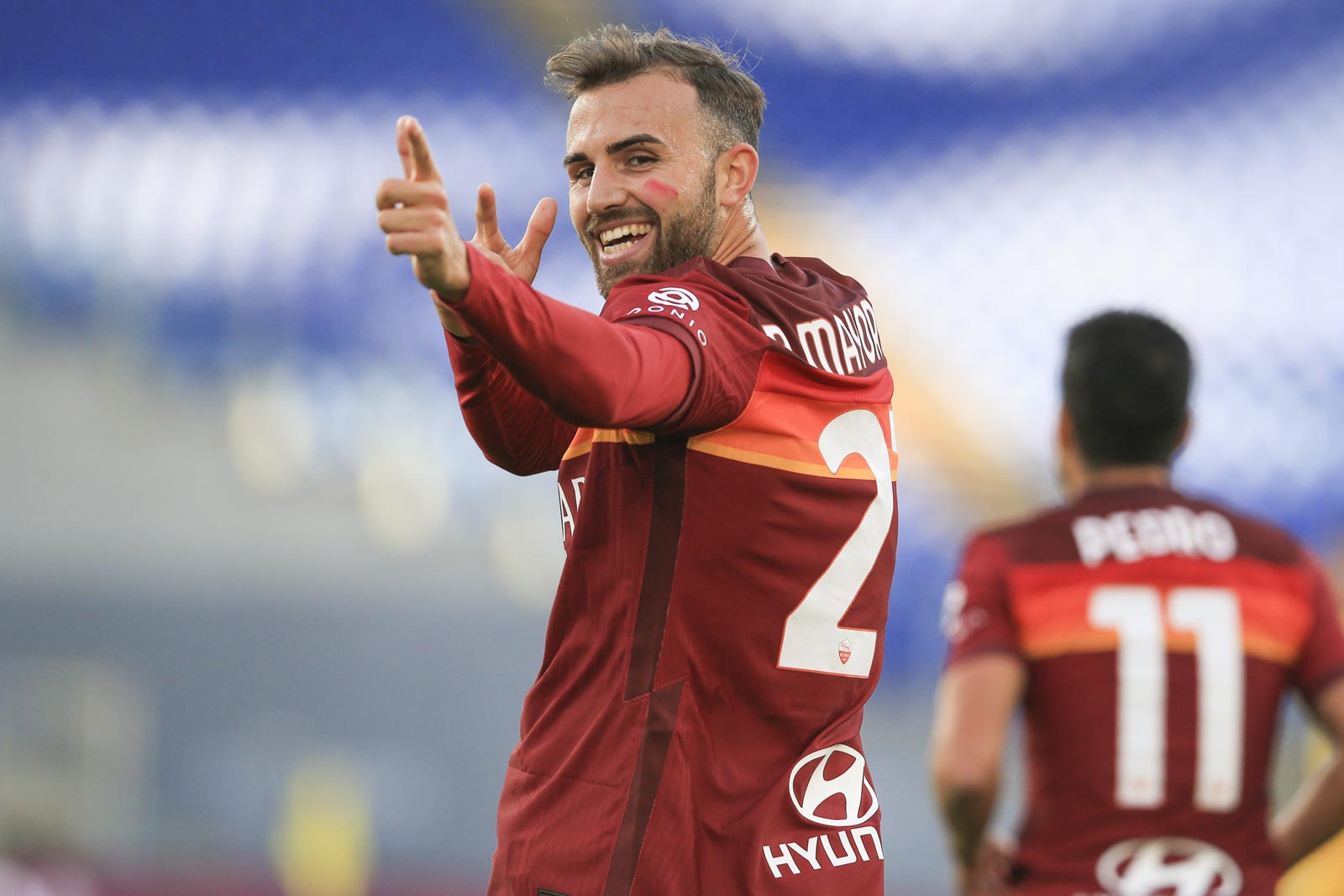 Bojar Mayoral fills in for Dzkeo as fires in his first Serie A goal as Roma take 1-0 lead
It would be his third goal of the season and his first in the league. There would be more to come; Roma would only have to wait 4 minutes for the second goal to arrive. In the 32nd minute, from deep, Mkhitaryan scores one of the goals of the season, ripping a vicious strikeout of the air into the roof of the net; a screamer from The Armenian give the Roma a 2-0 lead. Coming off a hat-trick, The Armenian scores another one. However, henrikh Mkhitaryan wasn't finished. Roma was about to kill off the game once and for all just eight minutes later, in the 40th minute, it was the Armenian once again a well-hit cross from Rick karsdorp coming from outside the box landed perfectly into Mkhitaryan he stuck his foot out has the ball hit the back of the net once again to give Roma a 3-0 lead. Mkhitaryan scores his sixth goal of the season, including five goals in his last 75 minutes genuinely incredible. There has not been a player this month who has been as consistent; he is already leading the league in assists, and now in his last two games, he has five goals. He even tried to get another one a good touch in stoppage time but hit off his foot awkwardly as it went wide. That would end the first half was Roma running out to a 3-0 lead thanks to a pair of Henrik Mkhitaryan goals and bojar mayoral adding another.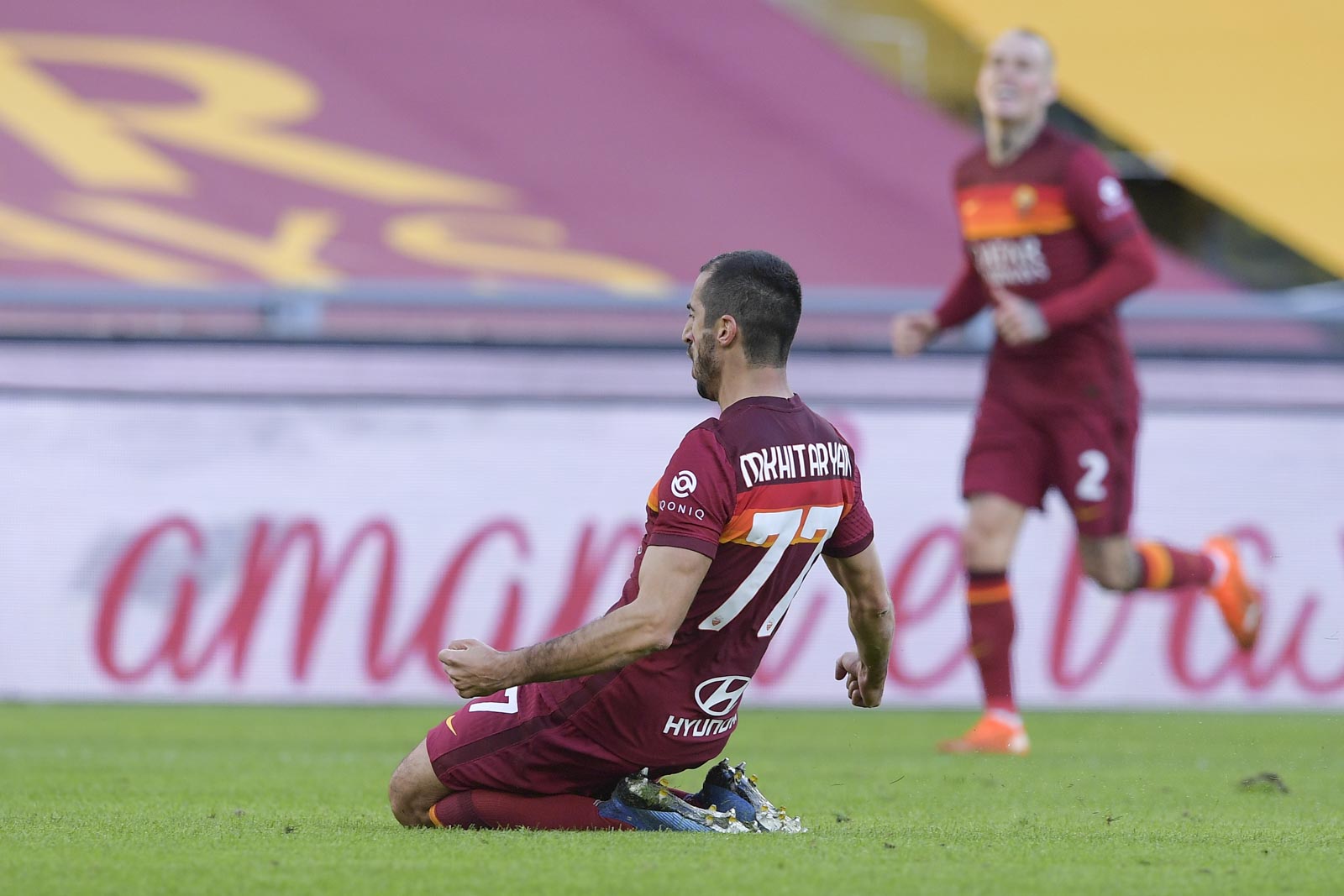 More magic from Mkhitaryan as the Arminian scores twice in a span of 8 minutes Running Roma out to a 3-0 lead.
Parma didn't have a prayer in the second half as Roma we're just rolling through them. The game was already over. The beginning of the second half looked very similar as Roma continued to claim control. Roma didn't necessarily take the foot out of gas, but they were seeing the game out. The second half started with a Pedro from close. Pedro wasn't all that impressive in the match, but the beautiful thing is he didn't need to be. Shortly after, Roma made a change as Rodger Ibanez picked up a minor knock. It did not seem too serious, but he came off for Juan Jesus. Roma continues to have that momentum as Parma was just trying to get anything going, but it just didn't materialize whatsoever. Just a couple of minutes later, Jordan veretout came within inches of scoring; he was sent into the box by a good pass from the outside; the midfielder tried to curl it into the top corner, but it went a little wide. Parma would make three changes, but it didn't seem to make that much difference. After Pedro went wide, Paulo Fonseca made another change as Carles Perez came on for bojar mayoral outstanding performance for Roma's new Striker, getting his first League goal in Italian football also displayed certain qualities that made Roma antagonizing even without edin Dzeko. He certainly looks like someone is capable of coming in if necessary and performing. With about 20 minutes to go, Antonio Mirante was tested for the first time, making a save on Yann karamoh, who tried to make something happen for Parma. 2 minutes later, Mkhitaryan nearly made it a hat-trick after being set up by Pedro Luigi sepe denied the Armenian as he tried to find the bottom corner. Luigi Sepe would save Leo spinazzola about 10 minutes later as the Parma goalkeeper prevented an absolute thrashing. Diawara made his first appearance and quite some time after recently recovering from covid-19, and Lorenzo Pellegrini also returned from covid-19 for the last couple of minutes of the game. Lorenzo Pellegrini tries to strike from Deep to make it four in stoppage time as time expired. Roma keeps their winning run going as they are now unbeaten in 20 of the last 21 games henrikh Mkhitaryan getting a double bojar mayoral getting his first league goal as Roma effectively won the game inside the opening 40 minutes as Roma only strengthen their title Chase Roma pull themselves level with second place after another outstanding display from the Giallorossi.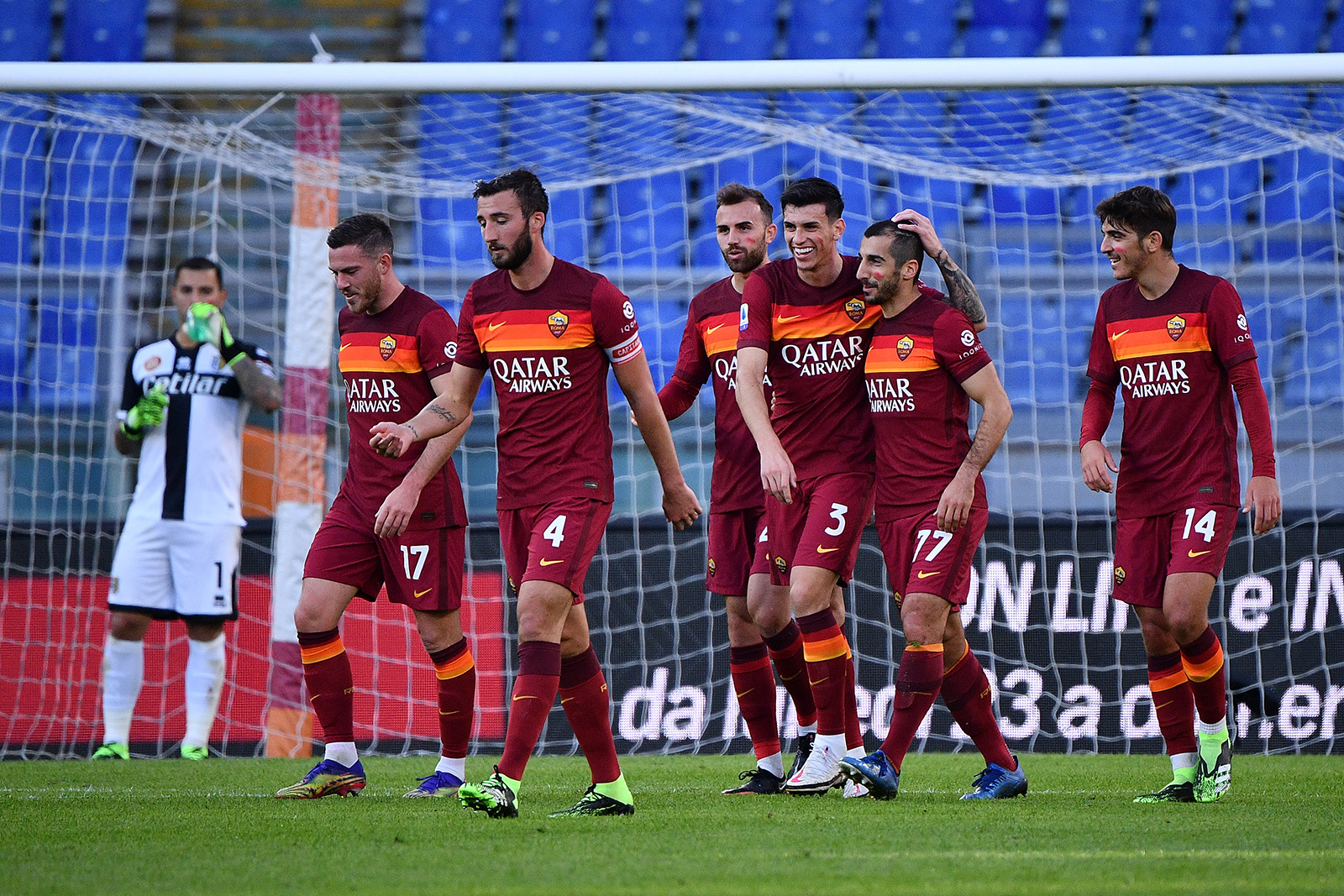 A Performance of Perfection from the Yellow and Reds
Roma picked up right where they left off before the International break. Based on performance alone, they have been arguably the best team in Italian football this season, and they only continued against Parma. It was a match of total and utter control by Roma, but it also tells a different story. Roma hosted Parma at the Stadio Olimpico on Sunday afternoon picked up a relatively easy 3-0 victory. Roma was so dominant I don't remember Parma even threatening the Roma goal more than once. Antonio Mirante had nothing to do all afternoon. Roma just manhandled the Parma backline with the Brilliance that they showed through the midfield that fed into their attack and ultimately made things look incredibly easy. Parma may not be a great team, but this team earned a 3-3 draw with an Inter Milan side with Romelu Lukaku and Martinez playing. Inter Milan may not be that great either, and that's been incredibly evident this season, but those are two of the best players in the league. This same Parma team that Roma just brushed off gave Inter Milan difficulties. Roma in this game was without Edin Dzeko, Chris Smalling, Max kumbula, Santon, and Lorenzo Pellegrini didn't enter the game until the 80th minute. This proves that Roma is not edin Dzeko dependent the way Inter relies and Lukaku and Milan rely on Zlatan. Bojar mayoral scored in his absence. It shows that this team has more depth Than People realize. They were utter control all match. They just ended at a high-level even though there are limitations of a Parma Gervinho was quiet all game, which I did not expect to happen if I feltGervinho would find some way to be useful even if he didn't score. I thought he would have made at least a slight impact. He did absolutely nothing. That's the credit of the defense making things so complicated, and the midfield for eliminating pretty much anything that came in Roma's is Direction. Roma wraps this game up before the game got started. They were aggressive initially; they played fluid football, and Parma was behind and trailing even before a goal went in. Roma has a big game against Napoli next weekend. They did all this without a lot of their key players; Roma has proven in this matchup specifically that this is a team that will give everyone problems regardless of the health situation. This team used to be so dependent on edin Dzeko goals; he's still very valuable and critical to this Roma team, but they are thriving without him in some games because of the Brilliance that Paulo Fonseca is projecting inside of his team. Roma quite honestly just ran them over; they could have even scored more than they did; the game was over before they even reached the second half. A first-half explosion in the second half sits back, controls the game's pace a lot of possession, and sees the game out; that's exactly how they envisioned it. Front to back, Roma just controlled every aspect of this game. All of a sudden, they're on the verge of going to the top of the table. Roma will be in a title race this season; can they win it? Let's not go there yet, but at this point, the champions league is done; they will be in the Champions League next season, but on top of that, they have an outside chance of potentially against the odds fighting for the league title. Roma will be involved every step of the way; at this point in the season, they have more points than Juventus, Inter Milan, Lazio Atlanta, and Napoli; this shows their qualities week in and week out. They are unbeaten in 20 of the last 21 games and have a four-game winning streak without losing this season on the pitch. This team is incredibly strong; they will continue to drive this momentum and be involved in Chase's title all season long. The man of the match tonight goes to Mkhitaryan, who has five goals in his last two games, a hat-trick against Genoa, and two goals this afternoon, including one of the goals of the season, a stunner on the second goal. Like it or not, Roma is making noise in the title race.
MAN OF THE MATCH: Henrik Mkhitaryan