Bundesliga: Erling Haaland (2) vs Hertha Berlin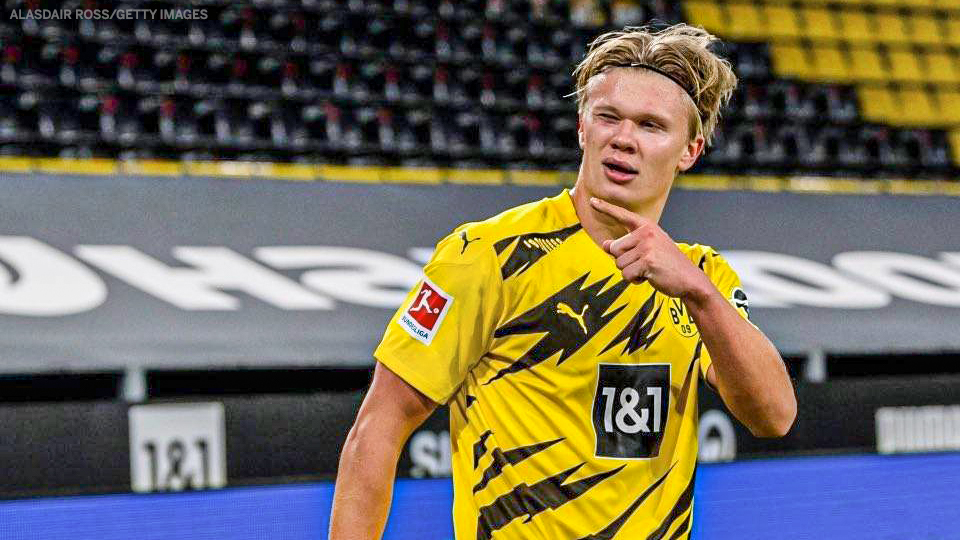 Erling Haaland has proven over the last two seasons that he is the best youngster in World football. At this point, he is better than Killian mbappe and Joao Felix. You can argue that Felix probably has the highest ceiling of all of them, but he is in a league by himself. Even if you go back and look at the early years of Killian mbappe, he wasn't doing what this Norwegian magician is doing. All three of them can be the next generation of football after Leo Messi and Cristiano Ronaldo. I feel like there are three generational talents at a time. This is the era of erling Haaland Joao Felix and Killian mbappe. Erling Haaland now has something in common with both of them besides that he operates on an extremely high level showing world-class qualities week in week out. Erling Haaland is an absolute scoring machine. After his incredible season last year with Borussia Dortmund and RB Salzburg, he was given the Golden Boy award. An award given to the best youngster in World football. Last campaign at 19 years old, he scored 44 goals, only continuing to add to the incredible things we have seen the Norwegian do. After being awarded the Golden Boy, he put in one of the best performances we have seen this season by any player. The first game after his award, he did something truly extraordinary. After being down against Hertha Berlin in the second half, the striker exploded. Scoring, not one, not two, not three, but four goals in a matter of 45 minutes. One minute into the second half erling Haaland made the right move to be in the right place at the right time, putting the ball on the back of the net, given the goalkeeper no chance. 2 minutes later, he was in again. Erling Haaland played the offside trap perfectly; he kept himself on-side until the last second before receiving a through ball into the box, converting striking into the side of the net to score his second within minutes. Twelve minutes later, he would complete his hat-trick as Dortmund was running away with it. He used his exceptional pace to beat the defender; after a mistimed pass, he drove the ball into the box; the goalkeeper tries to come out and react to the situation, erling Haaland dribbles around him before putting the ball in the back of the net once again. A minute after Hertha Berlin score of their second erling, Haaland was once again there to reign Superior. The Norwegian made a beautiful run inside the box and struck gold, getting his fourth. Dortmund went on to win the game 5-2, but the headline was the domination and world-class ability of erling Haaland. He is one of the best strikers in the world, and even though Robert Lewandowski is clearly the best in the world, erling Haaland continues to close that Gap. Saying it was world-class would have been an understatement. He is the second-highest scoring player in the Bundesliga this season with 10 goals; it will be a battle to the Finish between Robert Lewandowski and Erling Haaland; on top of that, his side gets the three points and Bayern Munich drop closing the gap A one-point after their loss to Bayern Munich last week. His goal to game ratio at Dortmund since his arrival is ridiculous. Since joining Dortmund, he has 31 goals in 30 games, even more, impressive than his 29 goals in 27 games at RB Salzburg before moving to Germany. He has 15 goals in 12 games this season, and he is on pace to have a 50-goal season at 20 years of age. He is built like no one we've seen in recent times. Once again, he deserves recognition for when the top players in the week. It was a display of perfection. Three days later, he scored twice in the champions league against Club Brugge; perfection personified Norway's prince now has 17 goals in 13 games. It's only the beginning; he is unlike anything we have seen; he is generational.
Serie A: Cristiano Ronaldo vs Cagliari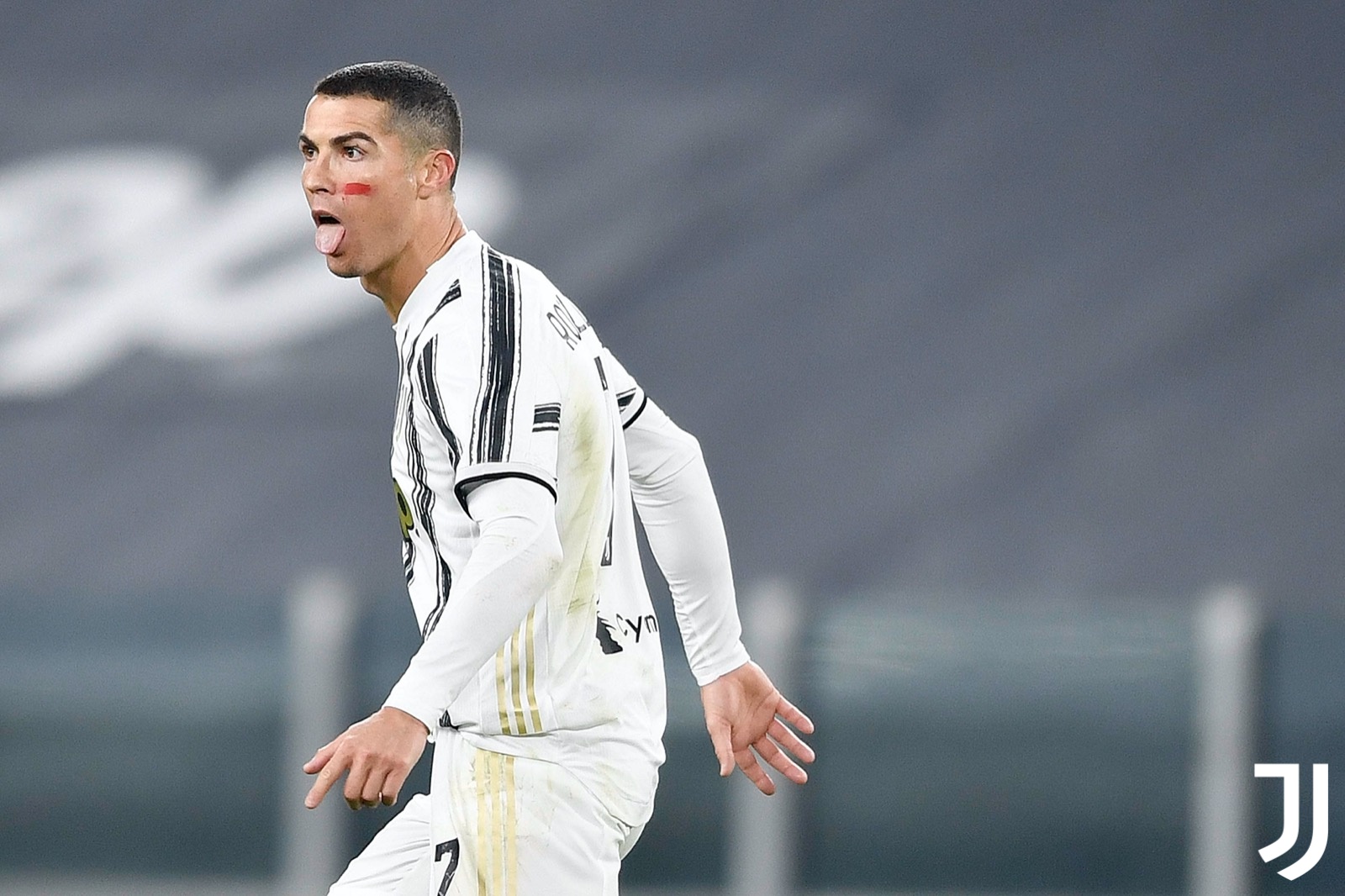 I may have been critical of Cristiano Ronaldo over his last campaign. Unfortunately, the facts remain the same. It is foolish to say that he is not declining. Last season Juventus was led to a title not by Cristiano Ronaldo but by Pablo Dybala. Anybody who is evaluating a game correctly can see that a mile away. He still was fantastic and was still one of the best 20 players in the league, but unfortunately, last season, he was closer to 20 than was the one. Dybala orchestrated the championship mainly because of the opportunities that he presented with Cristiano Ronaldo with. However, that was last season; this season has been entirely different. As we saw this weekend against Cagliari and games being pocketed against Roma by Rodger Ibanez, he has had games of unbelievable Brilliance. I'm not cheering for him to fail; he might be one of the most gifted players in the history of the game, especially when it comes to Natural scoring ability. Hungarian Legend Puskas is the greatest goal scorer in football history, but Cristiano Ronaldo's goal scoring ability is the most gifted. He has been up and down and inconsistent his entire time at Juventus outside of that first season. That first season at Juventus, he probably was still in his prime; he certainly isn't anymore. However, he still is one of the best players in the league, and this might make people uncomfortable because he's been there for two seasons. Yet, the performance this weekend overtakes any display and performance he has had at Juventus. He was nothing short of world-class. Just because I criticize them, I feel like sometimes people misinterpret my stance for him. I just evaluate what I see, and I tell the truth, so I'm going to tell you that. Cristiano Ronaldo has had hat tricks in Serie A. He led a comeback against Atletico Madrid in the Champions League. He has scored a breathtaking goal. He has made history; he's done incredible things. Listen to everything I've just stated. His performance against Caglalri is, without question, undoubtedly his best performance. He is maybe put up better stats in different games, but this was his finest display. He scored the two goals that proved the difference. This was the first game this season in which Juventus have looked like a good team. They still need to get Dybala more involved because he is a world-class player. There are countless issues with how this team is being managed; however, Cristiano Ronaldo's Brilliance overtook any concerns you might have had going into that game. He turned back the clock on that first goal from just inside the box. He used his iconic step over move to create a bridge between himself in the defender and hit a fabulous strike into the side of the net to give them the first goal. That beat Alessio cragno, one of the finest goalkeepers in this league. It wasn't just that he scored; it was a real Madrid Ronaldo moment with an exquisite finish. On his second, he was there at the far post with a back flick; they gave her an out through his brace. He's had a brace before he's even had a hat-trick before, but this wasn't the best performance we've seen from Ronaldo because of that. It was everything else he showed real intelligence. He held up the play pretty well distributed, trying to get others into the best position. He probably even could have scored more, but he showed his unselfishness looking for specific teammates. The most intriguing thing about the way he performed is he was always looking for Kulusevski. This acknowledges that Ronaldo understands his incredible Talent. He looked for him in big moments, even if it meant leaving goals on the table. He wasn't trying to hurt his team in doing so, he was trying to give them the best chance to win, and even though Ronaldo scored twice, he felt that being a facilitator was important for the team he showed his selflessness and wasn't purely concerned about his individual goals. I'm not joking when I say this was the best game he has ever had in the Juventus shirt. It's hard to imagine that he'll ever play a better game. I'm hoping this is more of what we will see from Ronaldo, a performance of perfection. Ronaldo turns back the clock in this one; it was beautiful to see.
Serie A: Henrikh mkhitaryan (2) vs Parma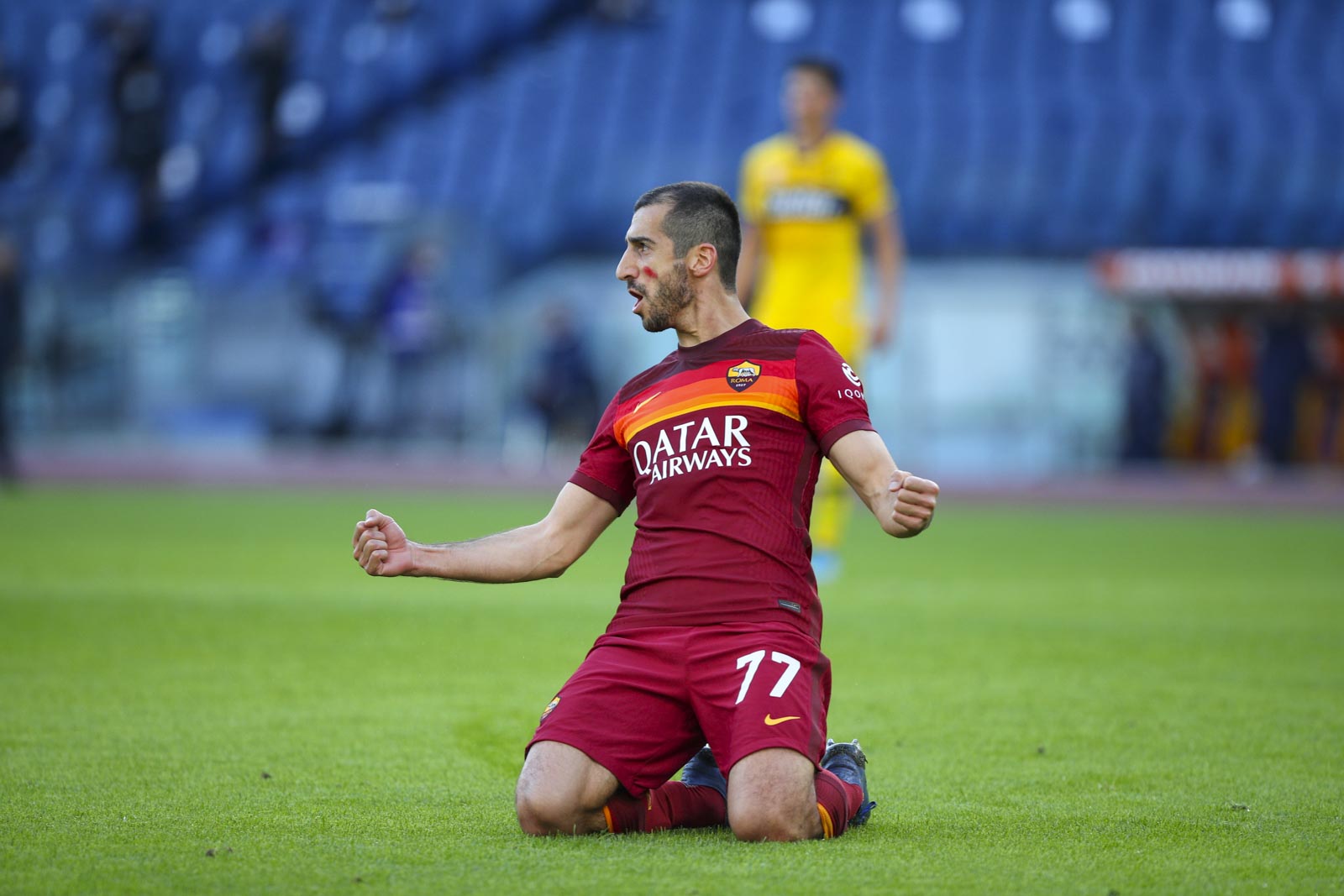 Henrikh mkhitaryan continues to be one of the best players in Italian football this season. He is playing on a different level than his counterparts especially this month with how consistent he has been so far this season. Since joining Roma he has scored or assisted on a goal every 88 minutes at his best he is a problem and is a big reason why this Roma team is trying to position themselves into a potential race for the title. They have the consistency and the team to do it if they're able to keep this up it's certainly not out the reams of possibilities. The Armenian Winger that was viewed has a flop at both Manchester United and Arsenal has found a home in the Italian capital and has made those clubs questioned the decision to let him go as he has made something of himself not only that in a very short amount of time he has become one of the best players in the league. Not only this season but last season he was electric as well. He is playing at a certain standard right now that very few players in this league are capable of reaching right now. Before International break he has scored a goal in the Europa League and then a hat-trick against General. It was the first hat-trick by a Roma player in the league is Mohamed Salah did it against bologna in 2016. he only kept that going against Parma which puts him in a great momentum and Phil ahead of a game against Napoli that could be a very vital part of their season. After a hat trick performance he scored a brace in an 8 minute time span. Scoring one of the goals of the season a deep strike from well out of the box out of the air and into the roof of the net. Then shortly after he made a run into the box to be at the right place at the right time to put away Rick karsdorp cross. And just eight minutes he scored twice effectively picking up the points for Roma. In his last 125 minutes he has scored five goals really showing those qualities. It was the Hendrick mkhitaryan show once again for Roma as he's one of the best performers this week once again. He is on Pace to be a 20 goal scorer this season not to mention everything he is supplying with his passing ability he has been one of the best 11 players in World football this season that may sound crazy but he is operating on a totally different level right now this team is thriving on their form and mkhitaryan is on the Forefront of that the best player in the month of November and it's not even close not to mention he is flat-out one of the best players in Serie A this season. This weekend is just another example of the type of season he seems to be having.