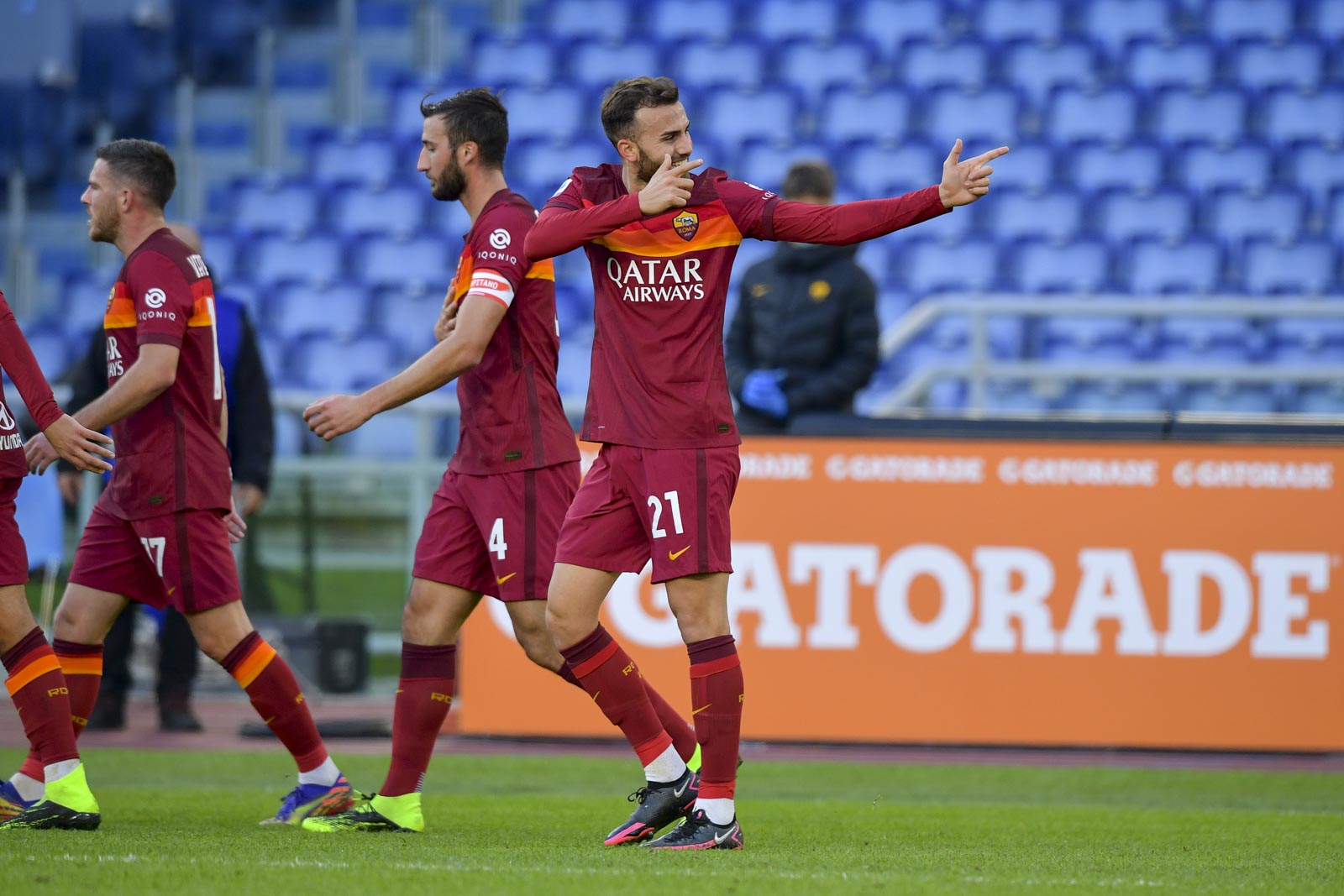 Last night Roma kept their winning form going coming off of international break we saw a performance of pure domination from the Romans. Roma were at home at the stadio olimpico looking to keep that run of form intact. They hosted Parma on Sunday afternoon a team that has struggled massively this season without there's star that vacated to Turin. Roma where the big favourites and the better team buy large margins however the Romans would be without edin dzeko, Max kumbula, Chris Smalling and didn't have Lorenzo Pellegrini at full fitness. Even though Roma still played with a strong team they had to play with bojar mayoral at Stryker. he's only played a few games this season looked at as the potential depth option who can play in the absence of edin dzeko even against Parma the Bosnian it's hard to replace in the Roma team given what he does. However it didn't seem to matter and roma ripped apart Parma at the stadio olimpico. A performance of pure domination. Parma barely threatened whatsoever. Midway through the first half Roma killed the game off. Leo spinazzola found bojar mayoral who beat the Keeper at the far post to give Roma a 1-0 lead. Then a few minutes later and Hendrick mkhitaryan scored one of the best strikes of the season a stunner from well outside the box that ripped through the roof of the net. Roma took a 2-0 lead and then a few minutes later Rick karsdorp picked out a cross that met the Armenian again. Henrikh mkhitaryan got his brace as Roma took a 3-0 lead. It would be his fifth goal in 75 minutes as he has been one of the best players in the league this season. Parma did not threaten whatsoever and really had a problem just getting an opportunity of any sort. In the second half Roma held on continue to press but also just saw out the game short-handed Roma completely controlled Parma as Roma collected all three points and continue to keep it going. Roma are now unbeaten in 20 of their last 21 games including four wins in a row. Roma really are starting to look like a title contender as they sit in third place just three points from the top of the lake. Next weekend will be a true test against Napoli when the time comes we will discuss it but one thing is certain Paulo Fonseca is changing life in the Italian capital.
Parma in Trouble without Dejan Kulusevski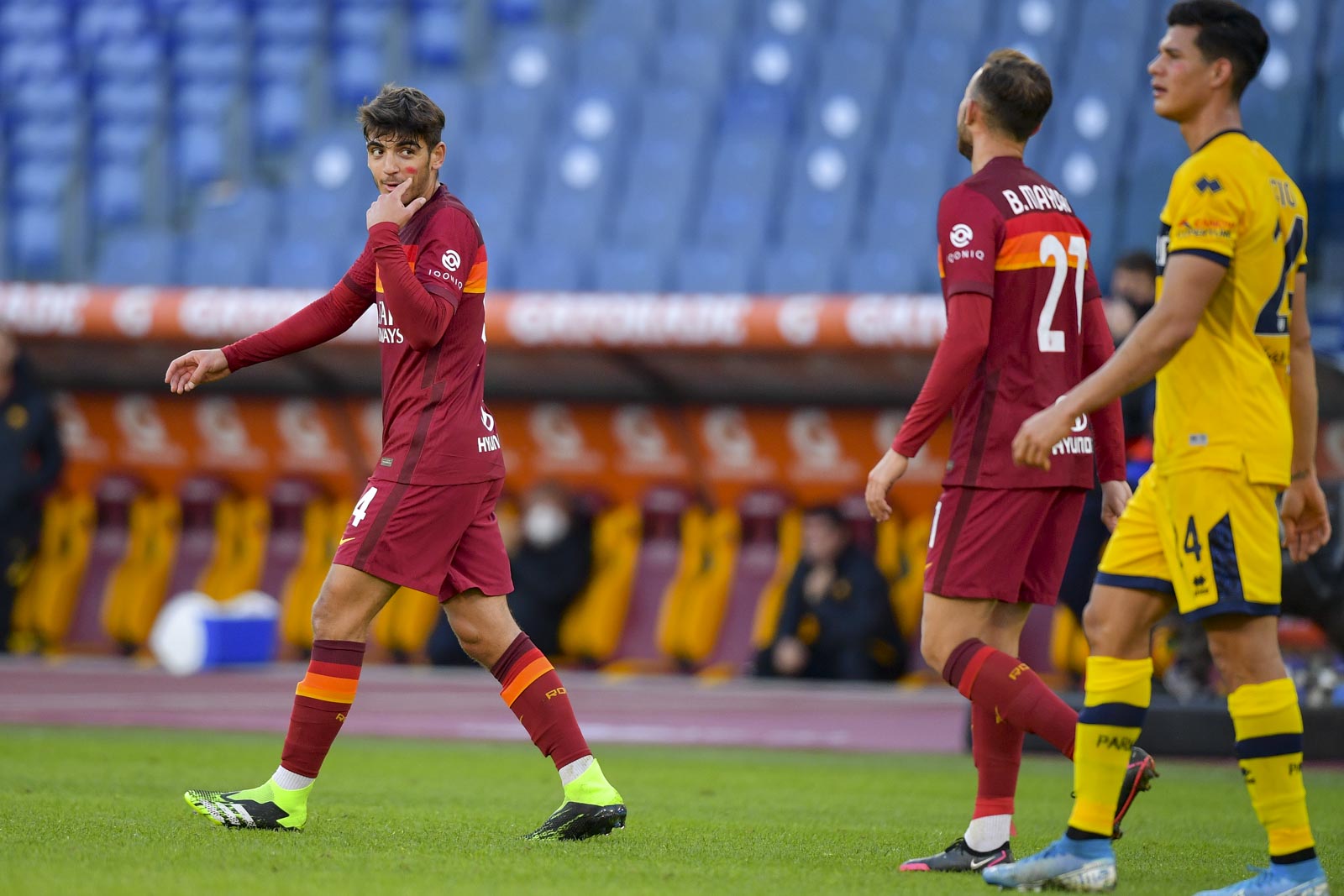 Parma are having a disaster of a season they were out of that and seemed lost at times against Roma. They were the second best at everything and couldn't find that moment to try to give them some sense of optimism. Parma is too good to be dragged down into a relegation battle but that is exactly what has happened to the once-great club. Even though they have shown up and managed to get a point off Inter Milan largely thanks to gervinho they're just having a lot of trouble this season. I don't think you can purely put this on the liverani he is doing the best job he can. The problem is this Premier team does not have that difference-maker that can push them into a European conversation. Last season it looked much different with their Superstar kuligowski departing to Juventus the team lacks a playmaker and you can tell by the way they play how much they miss him being involved in the team. Gervinho is explosive and athletic but there are others they need to be more involved and try to help them the more competitive in games. This team does not have a playmaker that can facilitate to Reno. His absence in this team has really proven to be really important. Parma are probably more capable I'm surviving then the other teams that will be in this conversation but unfortunately it seems like a season like this they will be in a fight just for survival. In the end in all likelihood they will be back next season but if they lose to Reno that might change things losing coolant derailed their season and now it looks like they will just be fighting to survive Roma may not be the best Benchmark because how good they are but they have to do better than they did last night romelu shorthanded and they could have at least threaten to goal occasionally it never occurred.
Magic in the boots of Mkhitaryan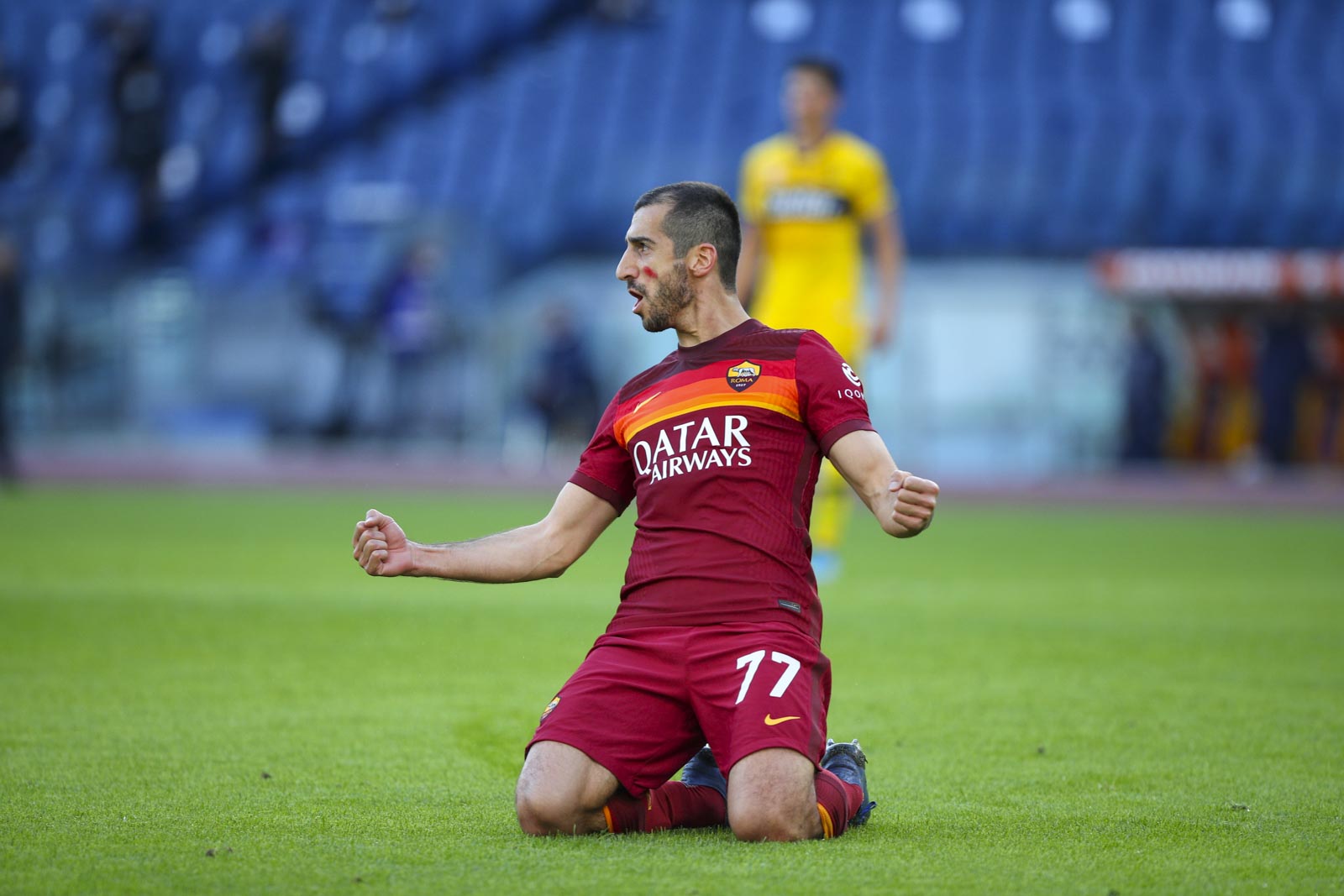 Henrikh mkhitaryan continues to be one of the best players in Italian football this season. He is playing on a different level than his counterparts especially this month with how consistent he has been so far this season. Since joining Roma he has scored or assisted on a goal every 88 minutes at his best he is a problem and is a big reason why this Roma team is trying to position themselves into a potential race for the title. They have the consistency and the team to do it if they're able to keep this up it's certainly not out the reams of possibilities. The Armenian Winger that was viewed has a flop at both Manchester United and Arsenal has found a home in the Italian capital and has made those clubs questioned the decision to let him go as he has made something of himself not only that in a very short amount of time he has become one of the best players in the league. Not only this season but last season he was electric as well. He is playing at a certain standard right now that very few players in this league are capable of reaching right now. Before International break he has scored a goal in the Europa League and then a hat-trick against General. It was the first hat-trick by a Roma player in the league is Mohamed Salah did it against bologna in 2016. he only kept that going against Parma which puts him in a great momentum and Phil ahead of a game against Napoli that could be a very vital part of their season. After a hat trick performance he scored a brace in an 8 minute time span. Scoring one of the goals of the season a deep strike from well out of the box out of the air and into the roof of the net. Then shortly after he made a run into the box to be at the right place at the right time to put away Rick karsdorp cross. And just eight minutes he scored twice effectively picking up the points for Roma. In his last 125 minutes he has scored five goals really showing those qualities. It was the Hendrick mkhitaryan show once again for Roma as he's one of the best performers this week once again. He is on Pace to be a 20 goal scorer this season not to mention everything he is supplying with his passing ability he has been one of the best 11 players in World football this season that may sound crazy but he is operating on a totally different level right now this team is thriving on their form and mkhitaryan is on the Forefront of that the best player in the month of November and it's not even close not to mention he is flat-out one of the best players in Serie A this season. This weekend is just another example of the type of season he seems to be having.
Roma Isn't Edin Dzeko Dependent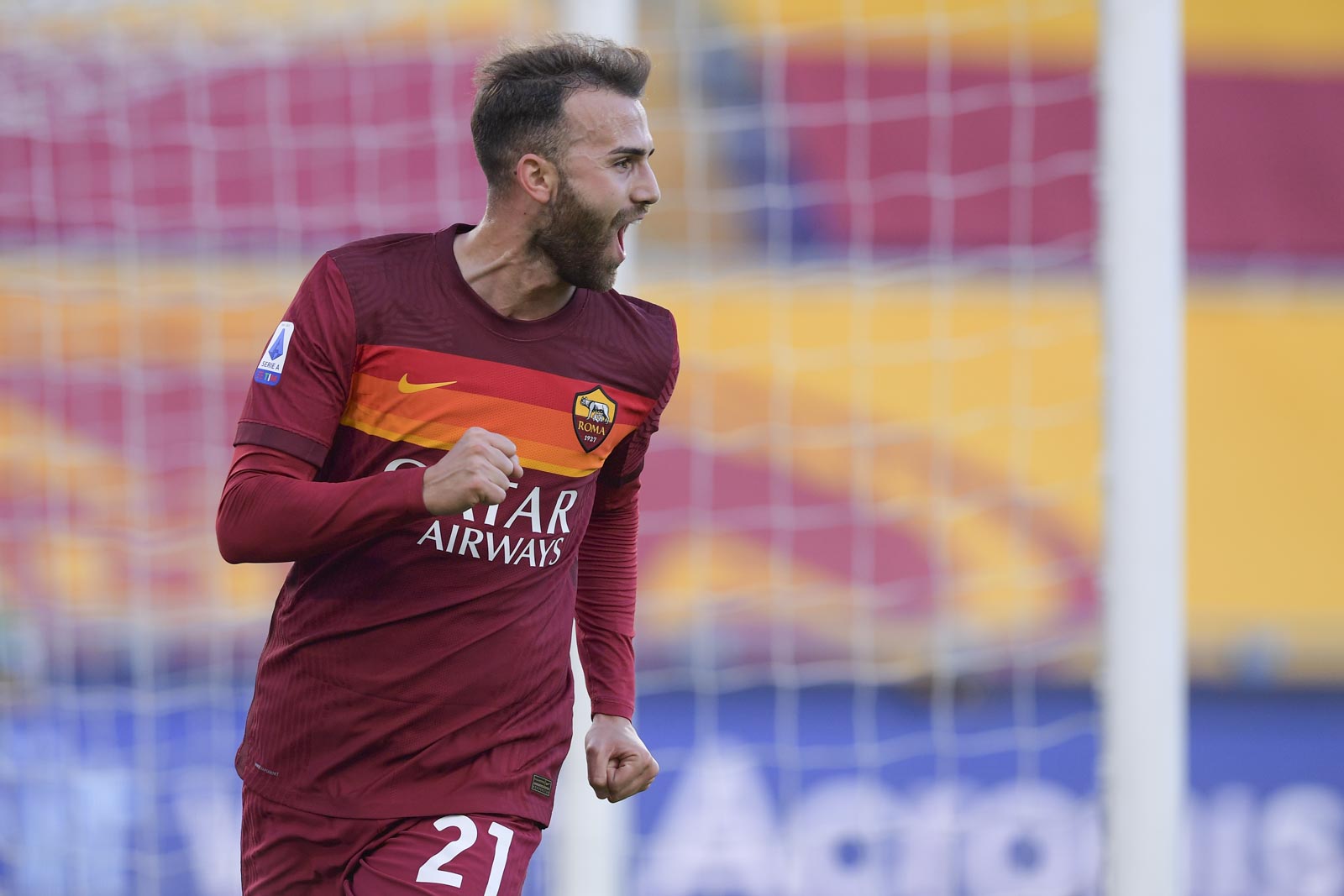 Roma displayed a performance of absolute domination against a Parma team that seems like they are going to find it difficult to survive this season. Losing their big star certainly has come back and haunt them they just don't have that killer in their team to make the big difference. However the most impressive aspect of this game wasn't the domination per se or how good henrikh mkhitaryan has been this season. All those things are very impressive and good points to take from the performance we just saw over the weekend. The biggest takeaway from my perspective was Romans ability to adapt to certain circumstances. Roma for the last several years has been edin dzeko dependent. They have relied on the big Bosnian to take them up a level. This is something edin dzeko has done ever since he's been in the capital. In every Roma season he has been required and asked to do an awful lot. The reputation and expectation of Champions League football has not preceded him he has been able to live up to his expectations however they have been very dependent on such things. Largely because the lack of depth that Roma have had over the last couple years. Roma is going to be in the title race this season and a big reason why is they are not purely dependent on edin dzeko This weekend against Parma they were without edin dzeko, Chris Smalling, Max kombula, and Lorenzo Pellegrini only played 10 minutes. The circumstances required bojar mayoral to start at Stryker Bryan cristante at centre-back and Gonzalo Villar acting as a defensive Midfield partner to Jordan veretout. Romo still have an incredibly strong team but even without several important components Roma looks fantastic. This is not the only game in which they have looked very strong. They have been without and in Jaco in the last two games and have picked up six points scoring six goals and only conceding once over that time. Parma may not be the strongest team but they have proven they have what it takes to contend for the title and the reason is they were able to adapt to the circumstances. Edin dzeko over the last couple years has been heavily relied on biggest question marks going into the season was whether or not Roma would have a backup Striker that can come in and perform. Nikola kalinic was a failed experiment even though he was able to score a couple of goals. They thrived with bojar mayoral and the Spaniard even scored in his absence. Roma dominated with countless absentees and still looked like a team that everyone should fear. They have all the ingredients and Paola Fonseca is putting this team in the bath position to end the trophy drought. Whether or not they will get that title order trophy to season is unclear but they seem to have all the ingredients to be in the title race all season long. Edin dzeko is still incredibly valuable important and I don't want to get away from that but Roma are no longer fully dependent on his ability to perform. Inter Milan are suffocated without romelu Lukaku AC Milan or not the same without Zlatan Ibrahimovic and Juventus is not the same without Cristiano Ronaldo. One thing is clear with all the teams fighting for the title only one of them seem to not be dependent on their Striker. Might not have been the most important performance but it shows in multiple areas that Roma are capable I'm getting points even when they are short-handed. A player like edin dzeko so valuable but this team is so well-coached and so consistent that they are able to get the job done even without important pieces in place. Roma have the depth to battle for the title all season long it's only a game we are a long way to go but actually you learned a lot about this Roma team in that 90 minutes.