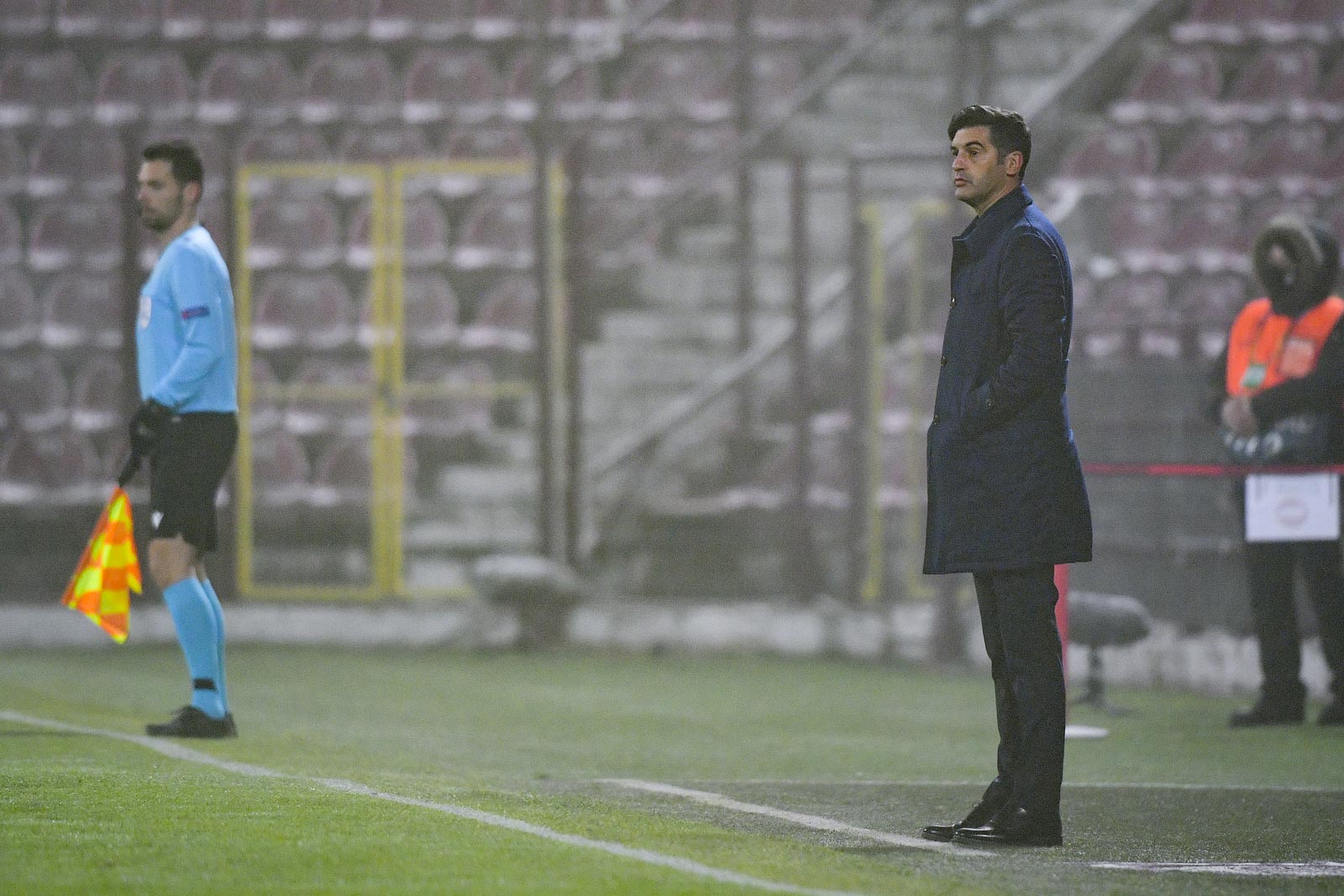 Last night Roma kept their unbeaten streak going. The Romans have not tasted defeat on the pitch in 21 games. It wasn't necessarily an overwhelmingly impressive performance, but Roma did what they had to do to pick up maximum points in Romania. Roma was taking on CFR Cluj for the second time in the Europa League. The first time heavily went in favor of the Italians as CFR Cluj experience at the Stadio Olimpico was not a kind one in what was a 5-0 victory for the Romans. Unfortunately, CFR got the short end of the stick, playing Roma two games in a row in the group, which minimizes their opportunity to qualify for the next round. The Romanians aren't dead yet, but after last night, it made it very difficult. Initially, the Romanian looked strong. It wasn't because they are superior, but the weather conditions are something that CFR or more used to. It was a foggy, rainy, and wet night as the Romanian Champions hosted Roma. Bojar mayoral had one strike on goal that challenge the keeper; outside of that, Roma didn't do all that much to really pressurize; it turned out to be a rather ugly game, but they did get their conclusion. In the second half, Jordan veretout came on and changed the game. A great free-kick that took a slight deflection gave Roma a 1-0 lead. Then Roma won a penalty with a little more than 20 minutes ago Jordan veretout stepped upbeat the keeper to provide Roma with a 2-0 lead and eventual wind. Rome or quite fortunate with both goals and didn't play dominating football, but nonetheless, Roma got the points some youngsters got to run out as Roma pick up the points that clinched them a spot in the round of 32. It wasn't pretty, but Roma still leaves foggy Romania with all the points.
Cluj with just a Gimmer of Hope to Advance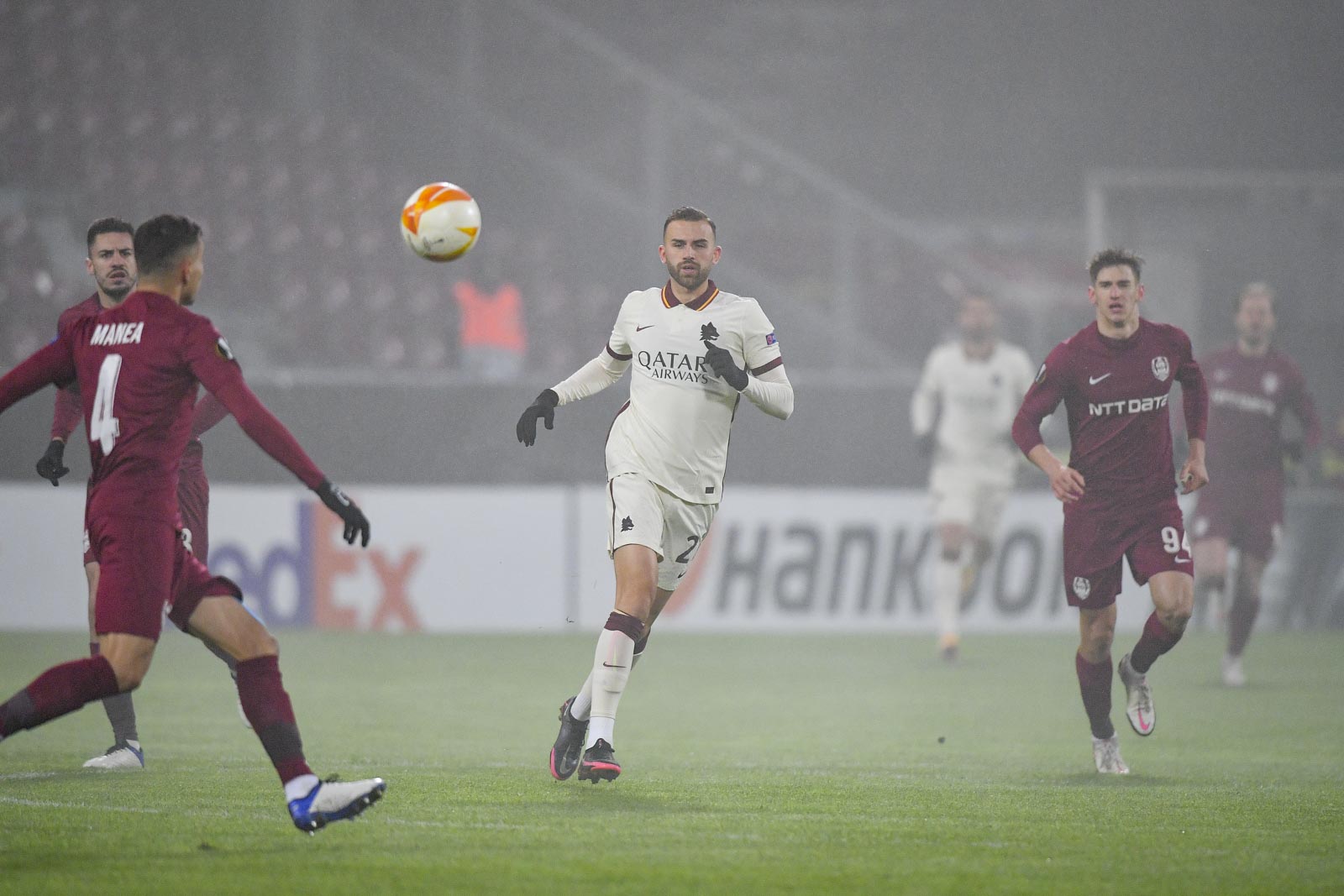 CFR Cluj, ultimately in this Europa League group, got the unfortunate luck of the draw. In terms of just the team quality, it's a toss-up between themselves and young boys. Young boys probably have the best player among the two teams, but CFR Cluj probably has a complete team that is more regularly playing in European football and having at least reasonable success. They started off great, getting that victory against cska Sofia. Then they got the point against young boys. They probably could have got all three in that game, and it might end up coming back and haunting them. If the matches were scheduled differently, CFR Cluj might still feel like they have a chance to qualify. They still do but based on the way things went. It makes it very difficult. They entered the first game against Roma with four points of a possible six. They started reasonably well, but then they had to play Roma, the best team in this competition, or at least one of them two times in a row. Everyone knew they didn't have a chance against them at home; they got crushed, and what was a 5-0 defeat at the Stadio Olimpico. Last night they had an opportunity to give themselves a glimmer of hope with a positive result. In foggy, rainy, and uncomfortable conditions, they thought maybe they had a chance. In the end, Roma scores two goals in the second half to ultimately collect all three points. Young boys that beat Sophia, making things really difficult for the Romanian side. The only way Cluj can qualify is if they beat both cska Sofia and young boys, they cannot drop a single point. If they do, they will be eliminated. Fortunately for them may play cska Sofia next week; meanwhile, young boys, in all likelihood, will lose to Roma. It will likely all come down to one match between young boys and CFR Cluj. They have a chance, but they can't afford any slip-ups; this match really impacts whether or not they can make the round of 32; it's going to come down to the end, and honesty the Romanians were delt misfortune they have a glimmer of hope it seems unlikely they will qualify but never say never.
Roma Qualify for Round of 32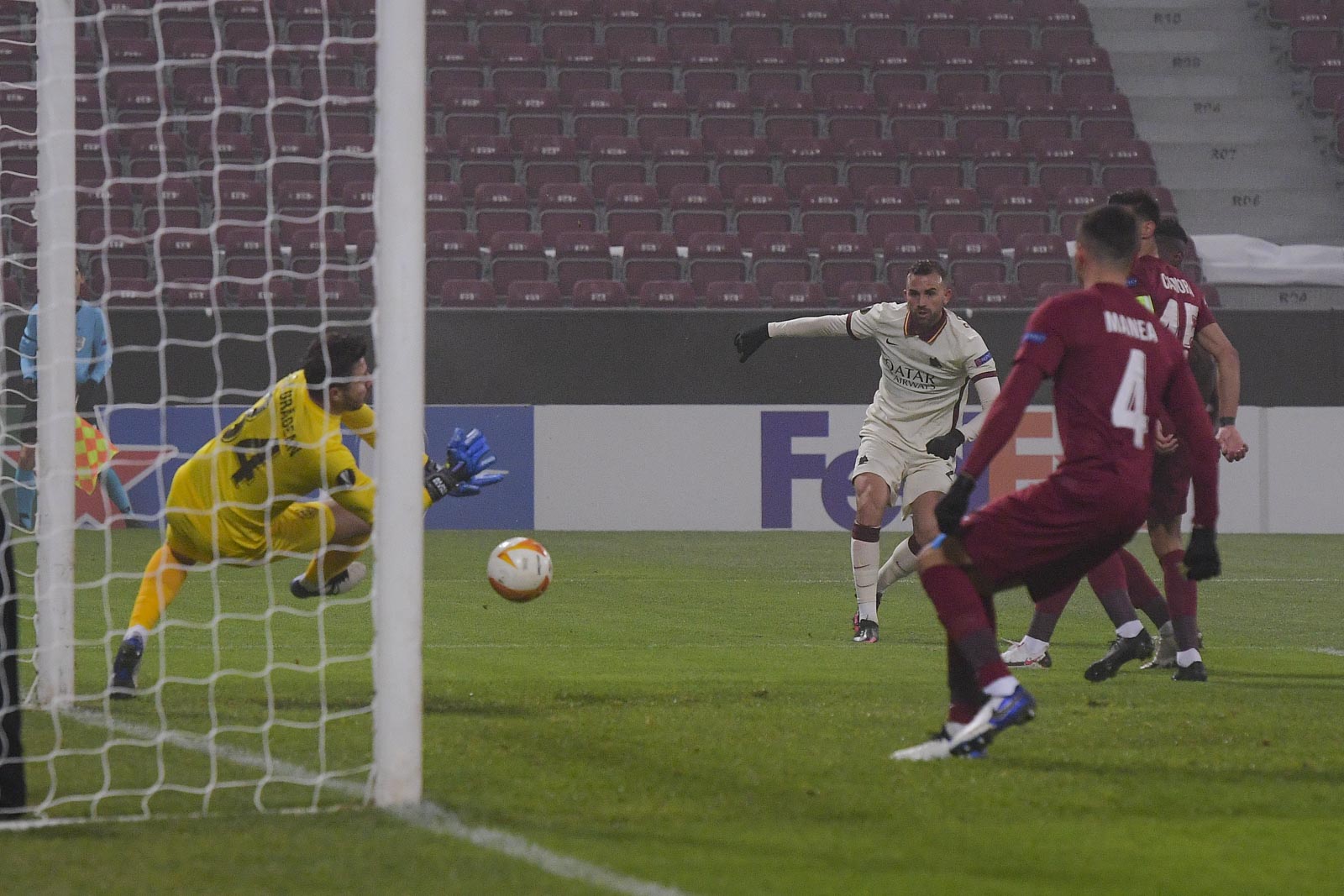 Roma honestly did not start the Europa League campaign in a good light. Paulo Fonseca has been using a Europa League team and a team for the league. At the beginning of the competition, it didn't make a lot of sense, but now that Roma is doing so well in the league, it actually had its point. In Rome was the first game against young boys Roma went behind early after a controversial penalty decision, and it took two goals late in the second half to get Roma the point. Then against cska Sofia at the Stadio Olimpico, it was a game in which Roma got a 0-0 draw against easily the worst team in the competition. The Bulgarian side is the lowest-ranked team in the Europa League, and Roma was expected to brush them aside as if they were irrelevant. It wasn't like the Bulgarians were Sensational; it's just Roma went into that game with a little too much arrogance and couldn't close the deal. It didn't even look like they were trying to score, and I felt they waited too late to bring Dzeko on to make the difference. The Cluj game at home was the first outstanding performance of their European campaign so far. They scored in the opening minute, and Roma ended up winning 5-0. Then obviously, the last night, they won a very ugly game in the rain. This hasn't been what you would call a routine Europa League. So far, there have been low moments, and the chemistry within the second team had its down moments, at least at the beginning. The good thing about last night's performance, even though it wasn't exactly pretty as they clinched a spot in the Round of 32. They are automatically through to The Knockout rounds; it's not like it was something that wasn't expected wrong with heavily expected to pick up almost maximum points. Roma may get all but one point in this group; the last night officially confirmed their place, give them some confidence, take the pressure off a little bit and allow some younger players to play in the last two games. We saw two youngsters come on late last night it will help some of Rome's rotational players gain some confidence now that are through to The Knockout stage. When Roma has a matchup in the next round, I am curious if there be somewhat of an adjustment.
Jordan Veretout is the biggest GEM Roma Have signed in many seasons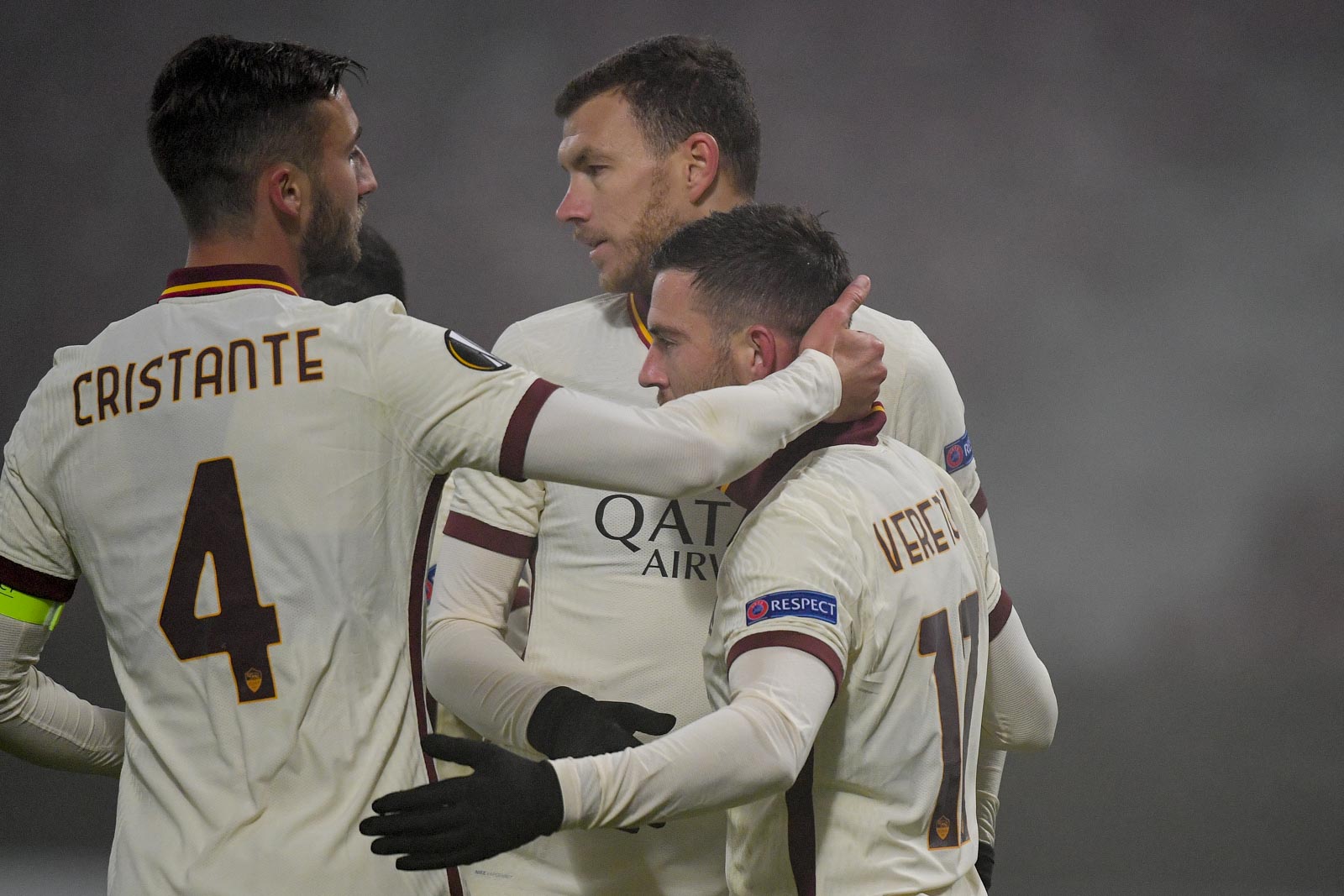 Jordan veretout has been one of the best finds that Rome has had over the last couple of years. I'm not talking about bargain deals that Roma lucked into like Nicolo zaniolo and Lorenzo Pellegrini. They sign for Roma for 2.5 million and 10 million; respectively, those are just all-time great steals. However, Lorenzo Pellegrini, the deal was a Buy-Back Clause deal, and Zaniolo was a part of a swap deal. There are many Bargains in the team, actually, but in terms of finding a gem Jordan veretout, it's certainly looking like an all-time steal. Jordan veretout is one of the best midfielders in Italian football. You can argue his caring well at times complicated with Lorenzo Pellegrini is easily one of the best Midfield in Duos in the league. The French midfielder has come a long way he was one of the Marquee signings in that Aston Villa team that only got 17 points in the Premier League. He did not have his best moment in English football, and basically, he became a Castaway. He went on loan a couple of times and eventually landed in Florence with Fiorentina in Serie A. He completely redefines himself, becoming one of the best up-and-coming midfielders in the league and becoming a really important player for Florence's side. He spent two years in Fiorentina before Roma came in and got him for a measly 15 million; now, he is worth at least 40. Last season, Roma's best player was such a vital part of that Midfield that kept Roma going in the bad moments. A mutually started every game and made an impact. He isn't the sexiest player to watch; he's efficient and makes those moments count. He is starting to become one of the best players in the league, and I would even say he had a better year than Cristiano Ronaldo period of the best players in Serie A last year he was in the top 20 and indeed continues to do that he has become a penalty specialist and also has shown so many different qualities in the Midfield in terms of passing control and getting on the counter-attack he has become almost a complete midfielder and is one of the most underrated players in the league. He continues to grow each game, and it's becoming more and more critical to this Roma team that functions at a much higher level when he is influential. The bottom line, he's one of the best players in the league, and Roma stole him. He's one of the best gems they have recruited to the Stadio Olimpico in many years. Roma, all of a sudden, finds themselves in a potential title race surprising everyone. Roma has progressed a lot with many signings, but Jordan Veretout maybe the one that started to give Roma that momentum in the market. Roma has found a lot of good players, but it started with him last night he comes off the bench at half-time, scores and a fantastic free-kick that was ruled as an own goal, and then converts from the penalty spot. Not only that, he dictated the pace, and distributed the ball had other control making him such a weapon; it wasn't a very efficient game for anybody, but the French midfielder gave Roma that little spark that made the difference as Roma got the three points in an uncomfortable environment. Jordan veretout is the definition of excellent at the Midfield position. It isn't just the goals; it isn't just a controlling Factor; he can contribute a lot pushing forward and even occasionally can show his defensive ability making it difficult for the opposing attack to get it going. He is going to be a big part of Roma becoming a real team again. He's got all the tools, the intangibles, the skill set in the talent to be a vocal point in this new-look team. He displays weekend week out while he is one of the best midfielders in the league; last night wasn't pretty, but he made that little difference that ended up with Roma getting all three points.