Roma is coming into this game on Sunday inter-ethnic form. They kept their unbeaten run extending it to 21 games after beating Cluj in the Europa League on Thursday and beat Parma last weekend. Roma is in terrific form and challenging the title this season. This is an incredibly strong team and looks to keep things going against Napoli. it will be an emotional night for both clubs at the Stadio San Paolo. We saw Napoli icon Diego Maradona lose his life at the age of 60 this week; it will be an emotionally-charged evening as Napoli in Roma battle in what will be a very defining match for both clubs. You could argue it might even be too much given these couple weeks will be about celebrating and mourning over a Fallen Hero even though Napoli will be inspired and trying to make that difference against Roma. Roma is going to this game as favorites as they should. Roma split the season series with Napoli last season has The Derby Del Sol is some of the most competitive football matches you will see in Italian football. It will be a very open game, especially with Roma and some of the absentees. Napoli will try to prove a point but will it be enough to overpower the slightly favored Romans. Will Roma go to the Stadio San Paolo and pick up the points, or will Napoli get the results and honor Diego Maradona. We will find out all that anymore on Sunday night.
A.S Roma
Paulo Fonseca had to be creative in Roma's victory in the Europa League on Thursday with the lack of defensive options. Roma still will be without Max kumbulla and Chris Smalling, but Roma gets some absentees back that could make a big difference in this game. In goal as always will be 37 years old Antonio Mirante. In the three center backs should be Bryan cristante centrally, Rodger Ibanez to the left, and Gianluca Mancini. The timing of Mancini and Rodger Ibanez returning to the team is perfect as Roma probably would have struggled without them, especially in a matchup like this. In that left-wing back should be Leo spinazzola and the opposite side as right wing-back Rick karsdorp. If the Dutch wing-back can start to justify is placed in the starting lineup. Roma could have a solution at right wing-back. In the defensive Midfield, we are likely to see the duo of the Lorenzo Pellegrini and Jordan veretout. On the left-wing should be the red-hot Armenian henrikh Mkhitaryan. On the opposite side on the right-wing should be Pedro Rodriguez. Then up front, as the central Striker, we should see the return of edin Dzeko to the starting lineup, having recently recovered from covid-19. Roma will have options on the bench like Diawara, Gonzalo Villar bojar mayoral as well as others.
Napoli

Napoli is mostly expected to Line up out of the 4-2-3-1 formation. In goal, we can expect to see Alex meret. in at left-back should be Mario Rui beside him the center-back partnership of Kostas manolas and koulibaly then patrolling at right-back should be Giovanni di Lorenzo. The defensive Midfield should be a pair of Fabian Ruiz and Diego Demme. At the left-wing Napoli Captain Lorenzo insigne on the opposite side on the right-wing should be Matteo Politano and then upfront underneth the central Striker Piotr Zielinski who has had a surprisingly productive campaign. Then leading the line would be Dries Martens. Napoli does have other weapons on the bench with the likes of Victor Osimen; the key play for Napoli especially given the situation with Diego Maradona, should be Lorenzo insigne I'm not sure if Napoli wins this game, but you can expect Napoli's number 24 to rise to the occasion regardless.
Bottom Line
The Derby Del Sol, known as the Derby of the sun between Napoli Roma, there's not a lot of hatred about it. Still, technically speaking, it is a very competitive matchup between two teams that usually are at a top-level. Historically speaking, Roma has the upper hand over the last couple of seasons has been one of the better sides in Italian football. Over the last decade, Napoli and Roma have been two teams that have been the biggest threat to Juventus as well. Obviously, the game itself is mainly going to be around the loss of Diego Maradona, and iconic legend. Napoli should be inspired and up for the game, but it will not necessarily give them an advantage above Roma. Roma is unbeaten in their last 21 games on the pitch. They are building themselves a real title chase this season. Even though they're a little short at the back, they've gotten back Rodger Ibanez and Gianluca Mancini, as well as edin Dzeko upfront to pair with Pedro Rodriguez and henrikh Mkhitaryan, who both are in incredible form. Napoli has picked up many points this season, but in terms of performance have been a little more up and down; the Romans have been consistent all the way through. The real one to watch out for in Naples is Lorenzo insigne. The weapons like Victor Osimhen Dries Mertens and the attack and then Fabian Ruiz and others in the Midfield equally though Roma can challenge that with Lorenzo Pellegrini and Jordan veretout. The emotional aspect of side Roma does have the better team and have played better this season. Roma could drop points in Naples, but they are the favorites because they have been the team that has arguably played the best in the league this season. With their backline back, it should make things more complicated. Lorenzo insigne is the one to watch; if you can slow him down a little bit, Roma should be able to pick up all three points. With the death of Diego Maradona, there will be an emotional aspect to the match, especially in Naples. However, that doesn't always mean that Napoli will perform well. In fact, in most cases regarding death, it's such emotional energy about it that it becomes slightly overwhelming. We hope to see Napoli at their best and Roma at their best, but I doubt that. In the first game after Kobe Bryant died, the Lakers got blown out by the Portland Trail Blazers; dealing with the first match after the tragedy is more complicated; they will be inspired, but in all honesty, it's likely to be a troubling situation for them to handle Napoli are capable of rising above the challenge and going after it. Still, against a real team like Roma, who is in fantastic form, it might be a little too much to overcome. In fact, if both teams were completely healthy and there was no emotional aspect, I think Napoli would have had a better chance. They will be too consumed with sadness, and even though I hope ever to play at their best, it's never that simple. I think Napoli will play well but not enough to win. If Roma can continue to play with the energy and level, they have played with just it's going to be difficult even in Naples. Emotionally I just think it will be tough on them. I see Roma taking the points at the sound Paulo but hopefully Napoli label to show up and honor their icon and what should be an incredible yet emotionally-charged game. With no fans in the stands, it doesn't give them much of an advantage. Had fans been in the stands, it would be a completely different Dynamic without fans, it won't give Naples and a Competitive Edge, and it will come down to who is playing better and who has the better team; unfortunately for Napoli, the answer to both of those questions are Roma.
Manager: Paulo Fonseca
Roma's Projected starting XI 4-2-3-1
GK: Mirante
DEF: Roger Ibanez, Bryan Cristante, Gianluca Mancini
Wingbacks: Leo Spinazolla, Karsdorp
DEF MID: Jordan Veretout, Lorenzo Pellagrini
MID: Pedro, Mkhitaryan
Striker: Edin Dzeko
Manager: Gennardo Gattuso

Projected Starting XI (4-2-3-1):
GK:Meret;
DEF:Di Lorenzo, Manolas, Koulibaly, Mario Rui
MID:Demme, Fabian Ruiz
ATT:Politano, Zielinski
Strikers: Insigne; Mertens
Players to Watch
Roma's Mkhitaryan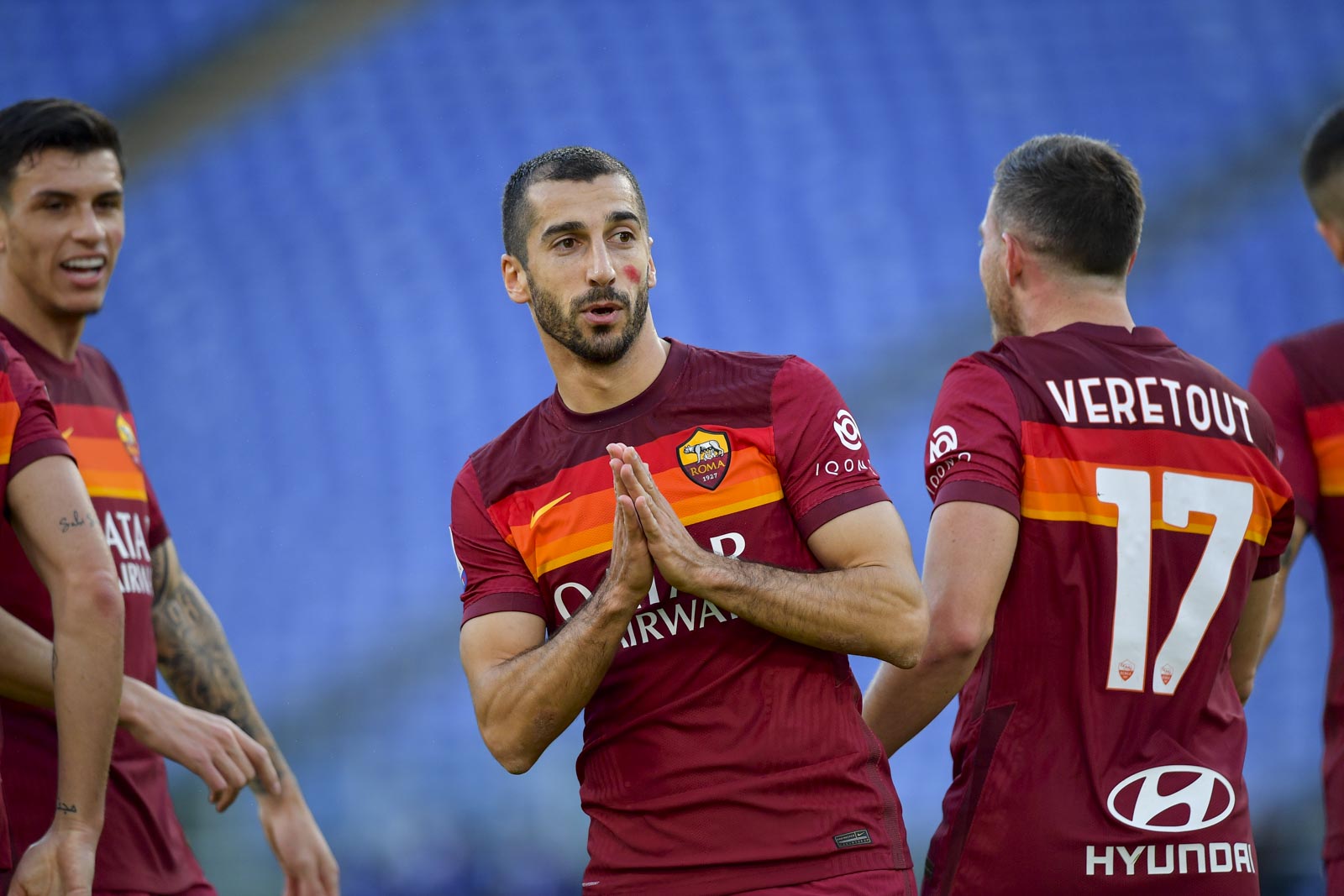 Napoli's Lorenzo Insigne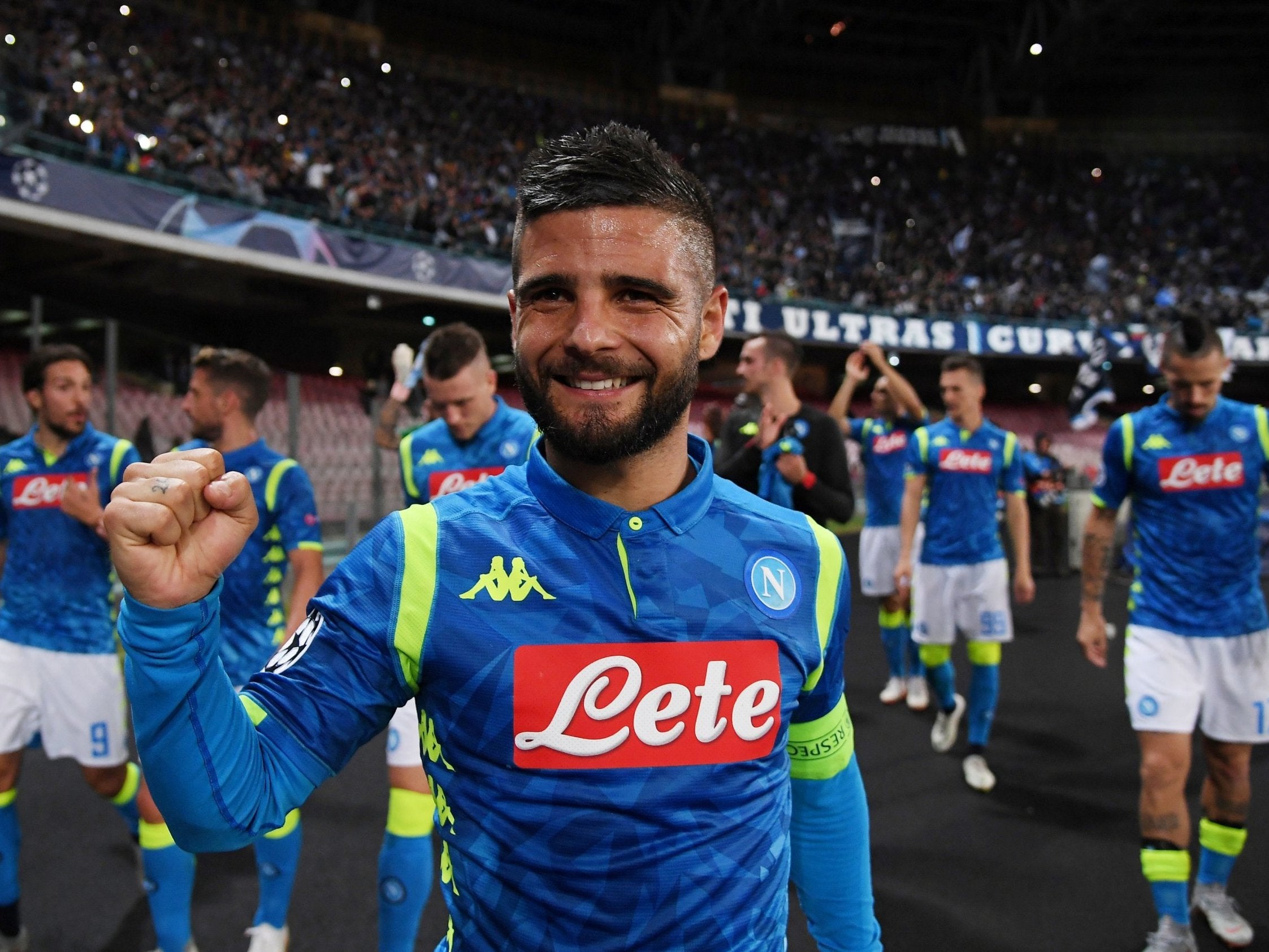 Stadio Olompico,Roma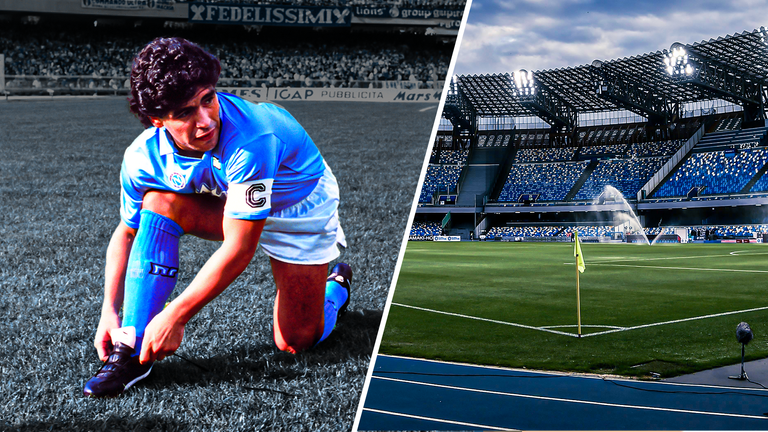 Date: Sunday November 29th Kickoff: 2:00PM (USA) 8:00PM (ENG), 9:00PM (ITA)
TV Broadcast: Sky Italia, ESPN+