Roma was able to put that loss to Napoli behind them by getting a victory in the Europa League to win their group. However, their last match in the league was that Horror Show. This will be an opportunity for Roma to try to claw back and pick up a victory in the league to drive their momentum back to where it was before they're 21 unbeaten runs came to an abrupt end with Napoli's first match after the death of Diego Maradona which may have contributed to the result as Napoli came out with emotional energy they weren't going to be denied. Roma will get right back at it on a Sunday afternoon at home at the Stadio Olimpico. They will play host to Sassuolo, one of the stories of the season so far; however, it seems like it's inevitable that eventually they will fall off a game like this could be that game to get Roma on the right track and to put Sassuolo into misery last season they split the season series as Roma rip them apart at home and got ripped apart away. Roma will go into this game as favorites; they have been one of the best teams in the league this season based on performance and are hoping to continue to play at a high level. A pair of attacking teams set to battle at the Olimpico on a Sunday.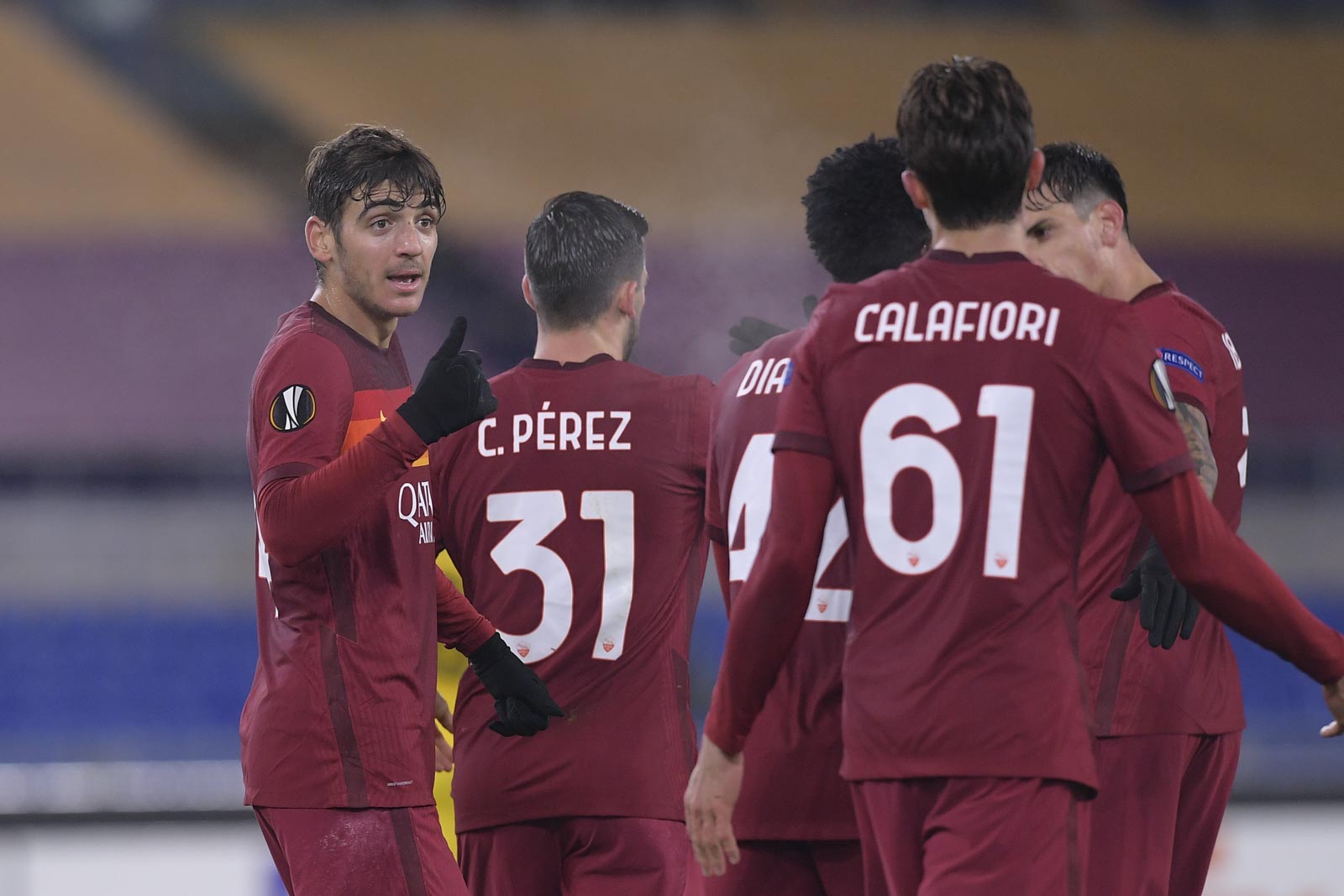 As usual, Paulo Fonseca will operate out of the 3421 formations as he is done the majority of this season. Returning in gold is expected to be Antonio Mirante. Gianluca Mancini and Chris Smalling remain out in the backline, but Roma gets some key pieces back. The three center-backs are likely to consist of Rodger Ibanez on the left, Max kumbulla on the right. Then centrally, we could see a Bryan cristante. Making up the backline. Inn at left wing-back we should see Leo spinazola, then on the opposite side at the right wing-back should be Rick karsdorp. Jordan veretout is out with injury, so we should see a little shake-up in the defensive Midfield. We could see the pairing of Lorenzo Pellegrini and Gonzalo Villar. Then up front underneath the striker we should see The Usual Suspects. On the left-wing, the red-hot  Mkhitaryan and then on the opposite side on the right-wing should be Pedro Rodriguez. Then upfront as the central striker certainly will be edin Dzeko. Roma will also have some options Off the Bench with Riccardo calafiori, Diawara, bojar mayoral, and others.
The dynamic Sassuolo was managed by Roberto De zerbi, one of the best managers in the league. Typically sets his team up out of the 4-2-3-1 formation. In goal, we should Consigli. They're back for typically goes like this, at left-back Rodger beside him the center-back partnership of Ferrari and Vlad Chiriches, Then at right-back Toljan. The defensive Midfield is typically made up of Locatelli and Lopez. Patrolling in the central part of the Sassuolo Midfield is likely to be Djuricic. On the left-wing the ever explosive Jermaine Boga, who terrorized Roma last season. On the opposite side, on the right-wing, we should see Berardi. Then upfront as the main striker, we are likely to see Francesco Caputo, the Ageless wonder. They also will have some depth options Off the Bench if necessary.
This weekend could be a very defining game in Roma's season. After dealing with the emotional energy against Napoli that they had in that defeat, this is a great opportunity to get back on the right track showing everyone that what they have done this season so far is no fluke. It just was due to complicated circumstances. It's set up correctly for them as well Sassuolo has been one of the surprises of the season; however, very few people believe they have what it takes to maintain this pace for the rest of the season. They are somewhat reminiscent to Caglairli, a team in Champions League places early last season before they collapsed. I don't think steep to that level, but after losing to Inter Milan last weekend and only beating Hellas Verona because Verona hit the crossbar five times, this is the stage to prove who they really are. On the one hand you have a Roma team that looks like a Champions League Squad with maybe a chance of getting into that second gear and trying to negotiate themselves into a title race. Then you have Sassuolo a team that is outperforming their squad. Don't get me wrong. They have some really fantastic, but they have been operating largely because of the run a form's energy. The runner form has kind of ended, and it will be a defining match for them as well because now they have to go to Rome at Stadio Olimpico, a place historically they have not done very and get points against Roma. Roma will be without Gianluca Mancini, one of the league's best defenders; however, Max kumbulla is back; he has not played in a little while, but defensively Roma should have enough to get the job done. Unfortunately, without Jordan veretout in the Midfield, Roma will handle that more or less with either Diawara or Gonzalo Villar. Even though Roma might be a little short-handed, they have the better team. One of the best-attacking teams in the league, and if they're able to get on the counter often enough, they have that ability to be an absolute danger and even with the injuries, Roma still have MaxKumbulla in the defense, and you have Lorenzo Pellegrini along with whoever he's paired with in the Midfield. Top to bottom this Roma team should handle, and this is the perfect time to play a team like this; if Rome are able to dominate in this performance and get a big victory, it will prove that this Roma team is every bit as good as they have been prior to the match against Napoli. It should be a really tough match; the one to look out for Sassuolo is Jermaine Boga. He hasn't quite gotten to the season for him yet, but he always seems to give Roma problems. Antonia Mirante made mistakes constantly in the loss to Napoli; he needs to have a much better performance it will be a tough one to call. Still, I feel like Roma has that confidence and momentum now after winning in the Europa League to always get back explosive options through Pedro Rodriguez Mkhitaryan. After to facilitate edin Dzeko with Lorenzo Pellegrini patrolling the Midfield Roma create enough chances to put them away it will be a tough game but in the end at the Stadio Olimpico Roma should find a way to get all three points.
Manager: Paulo Fonseca
Roma's Projected starting XI 4-2-3-1
GK: Mirante
DEF: Max Kumbulla,Bryan Cristante, Roger Ibanez  
Wingbacks: Bruno Peres, Calafiori
DEF MID: Lorenzo Pellagrini, Golozlo Villar
ATT MID: Mkhitaryan, Lorenzo Pellegrini
Striker: Edin Dzeko
Manager: Roberto De Zerbi
Sassuolo Projected XI
GK: Consigli
DEF: Rogerio,Ferrari,Chiriches,Toljan,
DEF MID: Locatelli,Lopez
ATT MID: Boga,Djuricic,Berardi
ST: Caputo
Players to Watch
Edin Dzeko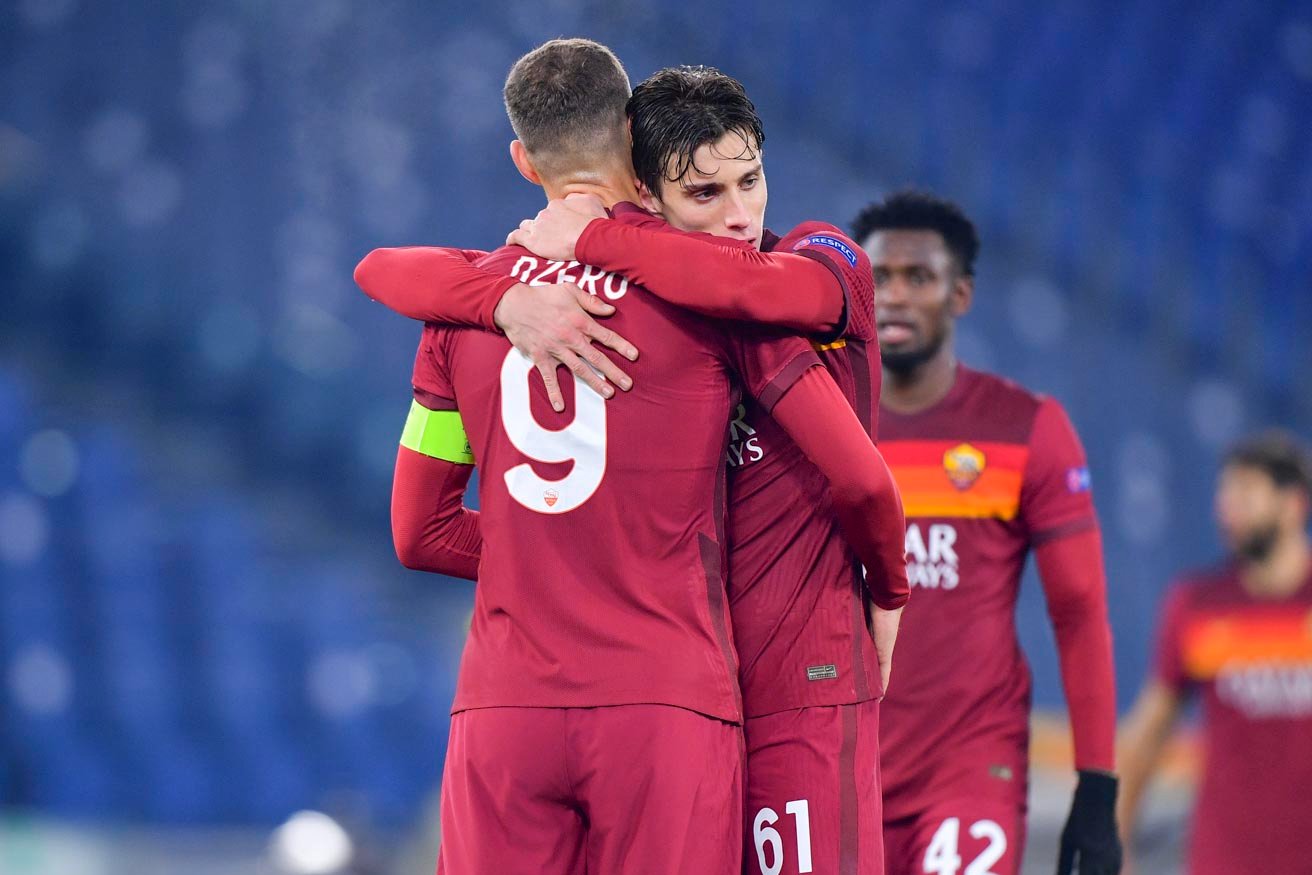 Jermaine Boga
Wankdorf Stadium, Bern
Date: Thursday December 3rd 
Kickoff: 8:00AM (USA) 3:00PM (ENG), 4:00PM (ITA)
TV Broadcast: Sky Italia, ESPN+