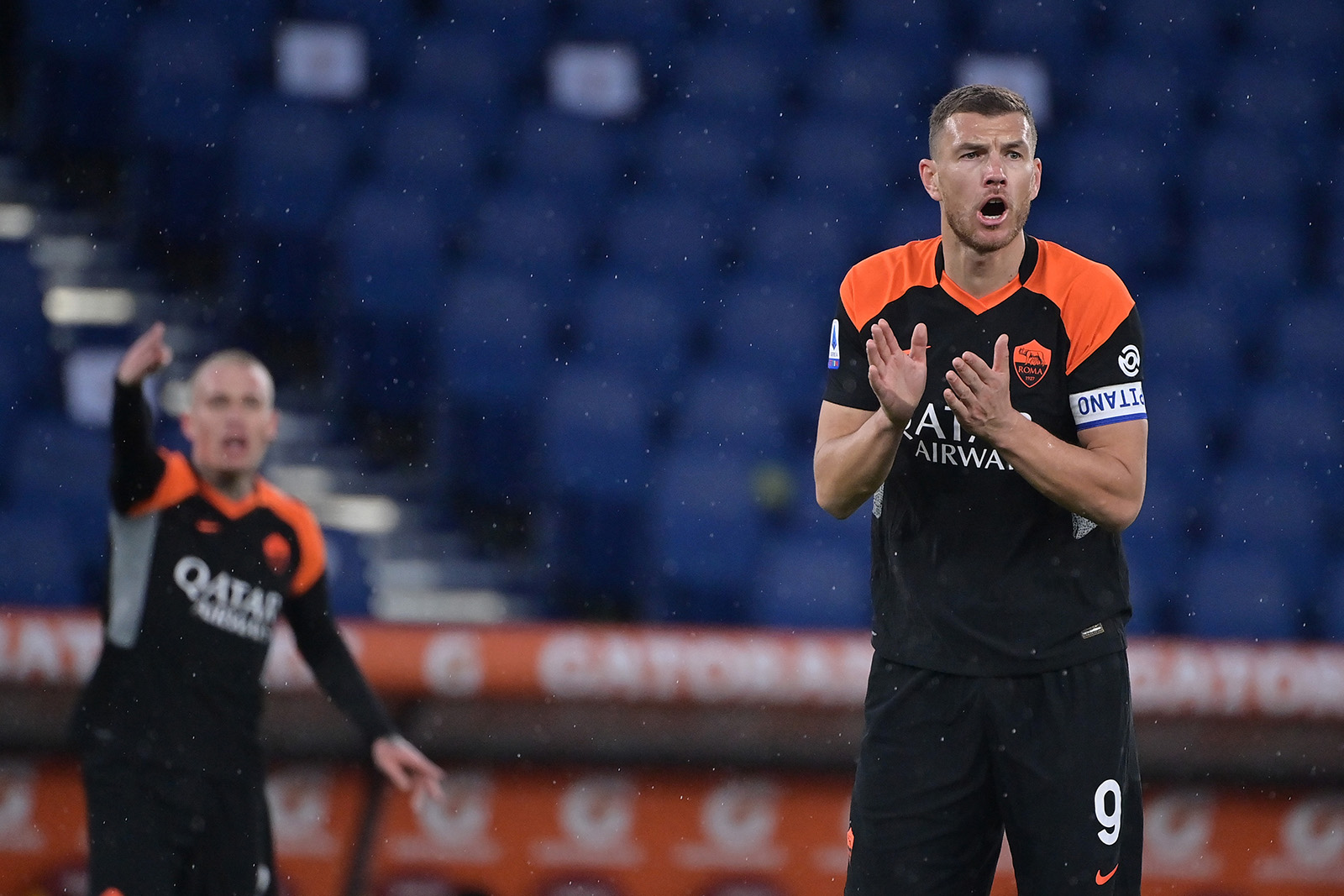 Last night Roma battled with sassuolo in a very controversial 0-0 draw. A match that produced two red cards that should have been three. Two goals were wiped off from a VAR and a stolen goal from Roma that would have won the game. For a 0-0 draw, it was Dynamic and filled with big storylines. Roma and Sassuolo, we're both coming off disappointing victories. Napoli crushed Roma in the wake of Diego Maradona is passing in a 4-0 defeat. Then sassuolo lost 3-0 to Inter Milan at home; both of these teams were looking for that performance that can get the season back on the right track for both sides. Roma has been one of the best teams in the league this season by surprise after being underestimated by practically everyone. Then on top of that, Sassuolo had been one of the surprise teams this season as they look like a team that is going to bargain themselves to Champions League football; even though it's early, they've had a hot start to the season. Roma completely dominated the first half as the visitors struggled to do anything significant against a Roma team that was playing at such a high level. However, the controversy came early, and around the 40th minute, Pedro Rodriguez was given a second yellow card as they were reduced to 10 men. With the disadvantage, Roma scored almost immediately as henrikh Mkhitaryan score of the opening goal; however, VAR took it away, and they took the goal away in what turned out to be an absolutely ridiculous decision. There was no foul on the play; they argued that edin Dzeko had committed a foul on the defender. However, the defender falling down had nothing to do with Dzeko's touch to the ball it was a completely legal and fair goal. Roma should have taken a 1-0 lead. Following the end of the first half, Paulo Fonseca was given a red card. Not for some aggressive reaction but just because he protested the decision. He just complained you're allowed to protest, but they sent him to the stands anyway regardless of that claim's validity. Again Roma was in complete control; they dominated even though they did not have the advantage in possession. They were the most dangerous team throughout the entire game. Roma was quite impressive at how well they were able to shut out one of the best attacks and showed their qualities even with a man down. They wasted some chances and probably could have won the game regardless, but the performance was excellent; they outplayed one of the best teams in the league with a disadvantage, which is saying something. The visitors took the lead, but another VAR takes away another goal as the strike was offside when he struck the ball. Then Obiang got away with a dirty tackle. Striking Lorenzo Pellegrini's right ankle, he only got a yellow card for it, which was utterly ridiculous. It should have been a straight red with no debate or protest. Roma's vice-captain was diagnosed with a distortive blunt trauma to his right ankle it is unclear what the timetable of his return is but given everything, he should have been sent off, and even if he wasn't, he should get a suspension for the tackle that injured Lorenzo Pellegrini. Then with 10 minutes to go, a blatant handball in the Box what completely ignored. On strike from Leo spinazzola, the defender had his hand in motion. VAR was not checked, and the call was ignored. Roma potentially gets that penalty, Roma would have won the game. It was a great game of resiliency for Roma as they fought and battled with one of the best teams. Roma should have been proud of their performance; unfortunately, VAR robbed Roma of the three points. It's a good point, but they really should have had all three.
VAR Controversy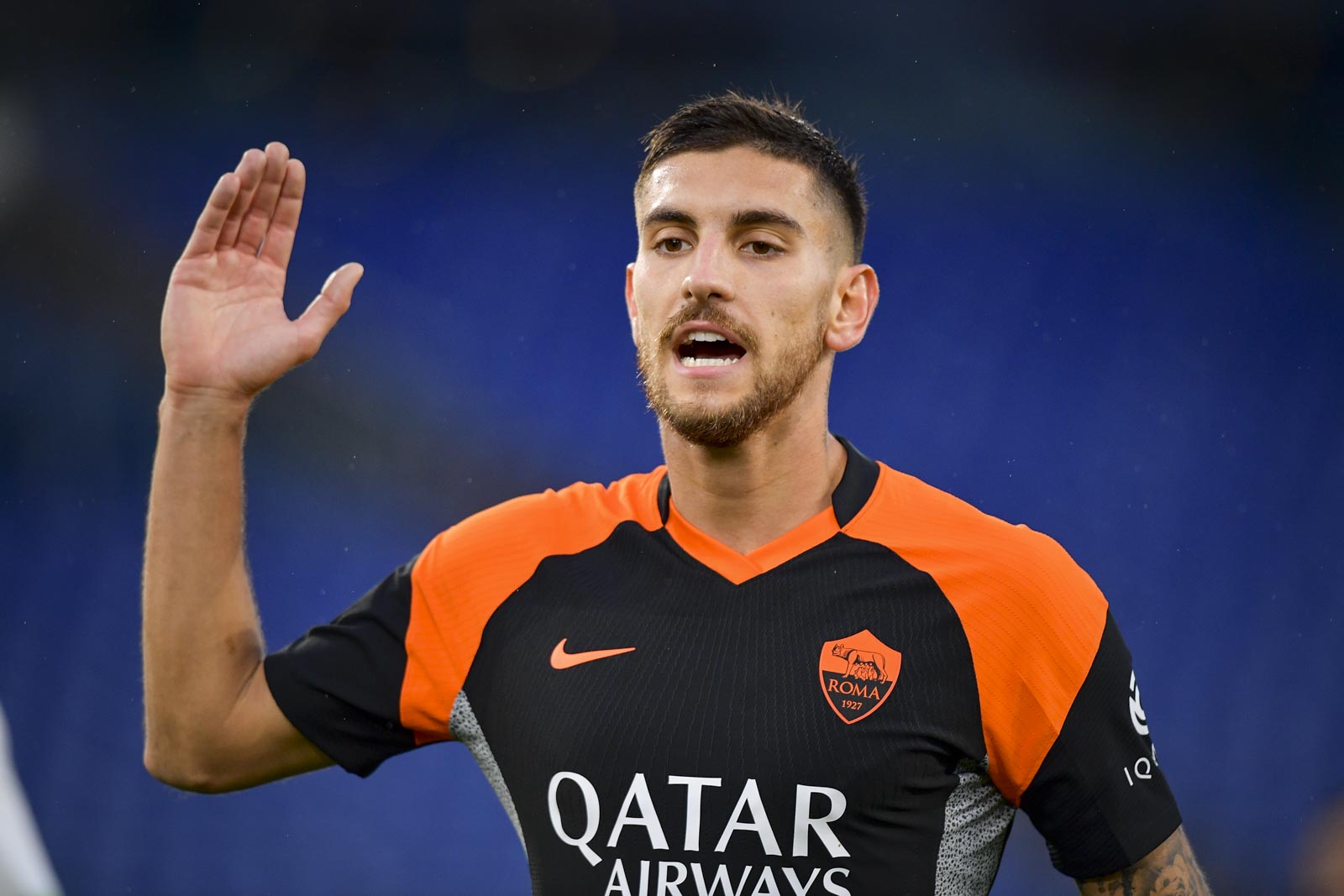 It is utterly ridiculous we have to have this conversation yet again about VAR. If I'm honest, I believe from a case-by-case basis, England probably has the worst VAR in Europe; however, if we're talking about the worst individual mistakes, it's Italy. This is an issue for Europe's entirety, mainly because VAR is not being used in the right way. This match was full of controversy regarding VAR as a whole. Pedro ended up getting sent off after receiving two yellow cards in the first half. I thought that was fair. Pedro made a mistake, and he was punished for it; that's not where the controversy started. It started right after he was sent off. Roma scored on a beautiful counter-attack. Dzeko received a beautiful ball from Leo spinazzola chelated off to Lorenzo Pellegrini, took a touch, and then Mkhitaryan scored a stunning goal. This goal was taken away based on the fact that the defender fell down, not looking at the defender's cause. They argued that edin Dzeko committed a foul it is not accurate if you look closely; he makes contact with the ball, and by the Run of motion, the defender ends up falling over that had nothing to do with what edin Dzeko did it was truly ridiculous. It doesn't justify the goal being taken away; watching the video makes it even more conclusive than it was a goal. Roma would have taken a 1-0 lead in that game and probably would have won it if that was called correctly. Then after the first half, Paulo Fonseca protested the decision didn't scream wasn't disrespectful was just basically complaining about the call that would be made, and the referee dared to send him to the stands and give him a red card just because he complained he didn't break any rules and he had to watch the rest of the game from the stands just because he voiced an issue with the decision that was being made. He probably would just be asking for clarification and probably defended his team in that respect, but they sent him to the stand just for having an issue with the call; think about that does that make any sense? Yeah, I didn't think so. If it ended there, I would have been bad enough then the visitors scored, but the goal was chalked off for offside, probably the right decision but very close. Then there were the two egregious decisions at the end. Obiang struck the ankle of Pellegrini, causing Roma's vice-captain to have to leave with an injury, and now he has an ankle problem. It was a clear red card, but they just gave a yellow. Lorenzo Pellegrini will miss time, so even if you weren't, he deserves a suspension. As crazy as it sounds, It wasn't the end of it; with 10 minutes to go, Roma got a penalty that was clear as a day not called. Not only not called, not even checked by the way are they ignored it. Roma robbed twice the defender's hand was in motion. It is a nailed-on penalty without question without debate, and that wasn't even called. I'm not necessarily blaming this entirely on the referees. Roma should have put the game away before that, but that doesn't underline the fact that VAR robbed roma.
Missed Chances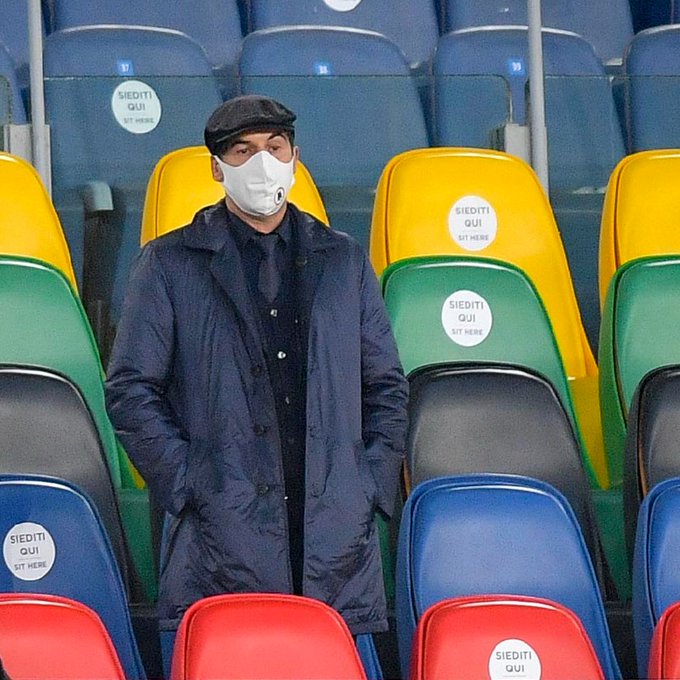 One of Roma's biggest issues over the last couple of years is finishing their chances in front of goal. It has not been a problem this season so far, but occasionally things like this come up. I don't see this as a major problem that's going to get in Roma in trouble; this is a completely different Roma capable of anything. Refereeing decisions may have largely impacted last night's result, but on top of that, Roma dominated the match against one of the best teams in Italy. On top of that, they had so many chances to score on only had a shot on target a few times. Roma had 15 shots in that game; they should have converted much more in front of the goal; they had so many opportunities to put this away. You can talk about the goal that didn't count; you can talk about the penalty they didn't get that contributed to the result, but Roma should have put this game away. They were in complete control; they created so many scoring chances and couldn't finish the job. That clinical ability in front of goal to seem to lack last night. This is not something I am overly worried about long-term, but it needs to be somewhat avoided as much as possible. After losing the way they did last weekend, this was a great opportunity for them to come back and get three points; they were unable to do so for many reasons, but the finishing in front of goal needs not to be an issue this season. Like I said I don't expect it to be; they can't be an issue in games like this; the visitors didn't provide much of anything Roma had all the opportunities, and they couldn't convert. I hope Roma don't have issues finishing in the big games that need to be avoided if they don't show up in the big games that are pointless, Roma still have some work to do. This isn't a long-term problem, but there's always room for improvement.
Roma Battled Sassuolo with 10 Men and Domainte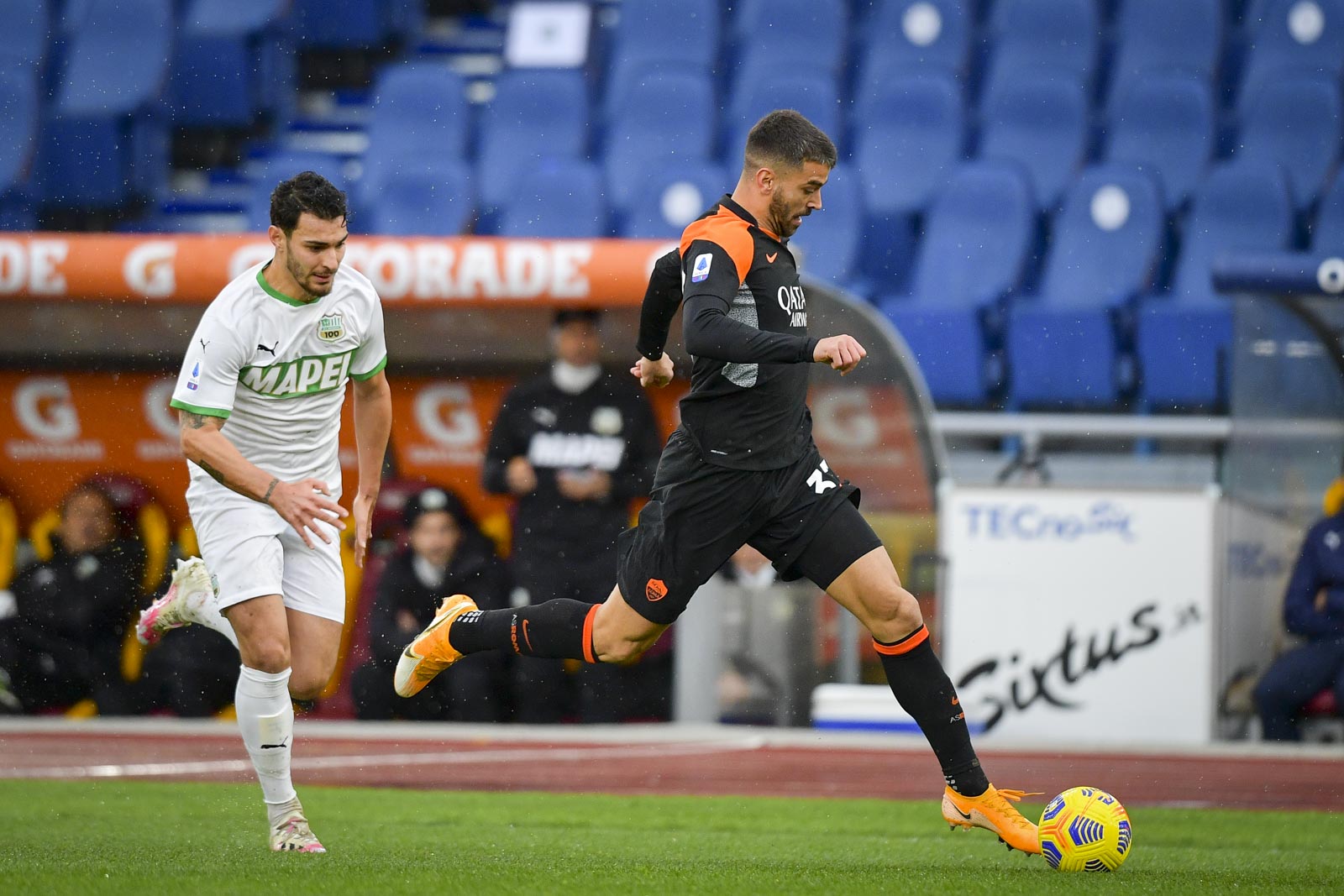 Roma was reduced to 10 men late in the first half, meaning they had to battle with a disadvantage for the entire second half. However, despite Pedro being gone, Roma showed that resiliency. They fought with them even with a disadvantage and still look like a much better team. Sassuolo at one point, was the league's best attack; the entire identity of that team is to attack at full strength. Hit you on the counter and make things very miserable with the dictation in the Midfield. When this team gets going, they're one of the scariest teams in the league because it's tough to stop them when they're at their best. Is it possible Roma caught them on a bad day, maybe, but it's more likely that Roma made it impossible for them to play their game A draw against a team like that is actually a very good point; Roma should have won this game, but that's not what I'm talking about here. They dominated with a disadvantage in the second half. They did not create much of anything Roma suffocated them for most of the game even with a disadvantage. It was a gritty performance by Roma. Sassuolo had every potential advantage in their favor. They could hit them on the break, and they tried, but nothing happened. Roma defense in the league was superb. The fact that they had an advantage in The Possession battle and still could not break down Roma was one of the most impressive things that we saw this weekend. Yesterday Roma showed Italy they are real team. I understand that it didn't get the victory, but against one of the best-attacking teams in the league, they do practically nothing at all, and they got worse, not better, after Roma got the sending-off. They could not function, they could not operate, and they were just flat-out choked out by Roma. Roma should be proud of the performance Sassuolo is an attacking team; not only that, they are incredibly dangerous on the break; they never got on the brink. They never got anything going; they barely even registered a shot on target the entire game. Roma absolutely hounded them. They had no response for it despite the circumstances it was a display of brilliance.
.