Gigi Buffon vs Barcelona 
Gigi Buffon is the greatest goalkeeper in football history. At his Peak, we've never seen anybody better. What he was able to do in Italian football with Juventus and Parma is nothing short of extraordinary. He redefined the game and defying the odds. He was a world-class goalkeeper much longer than he should have been. Gigi Buffon is 42 years old; he is no longer a number 1 goalkeeper. He has mostly primarily been used as a backup as Juventus is First Choice Sczczensy is one of the world's best goalkeepers. Even though Gigi Buffon was still one of the best goalkeepers in the world just a few years ago, he has now learned to embrace his reduced role. He isn't playing as frequently and has been a great support system for the Juventus team. So you might think it's rather unusual that I am discussing him right now. This isn't going to be a regular occurrence that he makes my list. In fact, it is entirely plausible that this will be the last time he is mentioned in my writing before he retires. I think it's highly likely he will say goodbye to football after the season. He is a backup, and he's not playing as much as others, but he still is over 40 years old. This week, in the Champions League, he turned back the clock and put together one of his greatest goalkeeping performances of the last couple of years against the greatest player in football history. That's right; it was the Final Chapter of Leo Messi and Cristiano Ronaldo as Juventus and Barcelona went head-to-head in the Champions League with the group on the line. The big headline coming into this one was obviously Messi and Ronaldo being on the pitch for a final time. Both Juventus and Barcelona are insignificant dysfunction the season, and Messi and Ronaldo clearly are not what they once were. The headline was supposed to be the battle between two of the greatest the game has ever seen. However, despite Cristiano Ronaldo scoring two penalties in a 3-0 victory, Gigi Buffon was the headline Act in and an absolutely breathtaking display from the Aging goalkeeper. Cristiano Ronaldo did not play very well in the game; he did get the penalties for that was basically the significant impact of his influence. However, Leo Messi was brilliant. His teammates, not so much but the Argentine magician, was an absolute Terror against the Juventus backline; he often cut into space and tested Buffon on many occasions. Barcelona had seven shots on target in their disappointing performance; all seven came from the foot of Leo Messi. not all of the save that Buffon made what breathtaking, but he was nothing short of spectacular for Gigi Buffon, a goalkeeper that's 42 years old away from home in Spain at the Camp Nou against Barcelona, he shut out the Catalans. Leo Messi was at his very best, and every single time Buffon was there to deal with it was nothing short of Sensational a proper world-class performance in fact, I would argue that we probably won't see him perform like that ever again; his career was a night that reminded all of us how great Gigi Buffon really was. Italian Legends and the most outstanding goalkeeper we've ever seen turn back the clock for one more display a pure genius. Gigi Buffon probably will never perform like that ever again, but it was his night when it wasn't expected to be. This night did not belong to Leo Messi or Cristiano Ronaldo it belonged to the Aging goalkeeper who had one more game end him can show the world what he wants was. In a strange way, it was the most poetic way to end his career. it was a mic drop moment for Gigi Buffon.
Angelino vs Man United 

This certainly was the week of RB Leipzig. I would be renaissance not to acknowledge a player from RB Leipzig. They outplayed Bayern away from home in a 3-3 draw and then beat Manchester United in a must-win to earn qualification for The Knockout rounds. It was two games close to perfection. When I think of RB Leipzig this season, one name comes to mind. Obviously, they have a lot of different pieces that are a very effective lot that kind of fly under the radar, but one person in particular really has stood out for me this season from RB Leipzig. He was very influential in both of their victories this past week. Former Manchester City left-back Angelino he is slowly becoming one of the best defenders in the league. Like many explosive players at his position, he does need to work on his defensive ability, but even in that area, we are starting to see some a glimpse of all capabilities of becoming strong defensively. He is so incredibly explosive going forward though it really makes him such a danger for any team that tries to control him. I think he is more explosive been any right-back in World football outside of Alexander Arnold. Honestly, if you look at the collection of skills that he has, he had the capability of reaching the level that Trent is right now. RB Leipzig is two points out of first place in the Bundesliga and finished runners-up in their Champions League group. Angelino is quietly becoming one of the best defenders in the league and in World football. Against Bayern Munich to play a complete game on both ends and supplied and assist to Emil Forsberg to put them in front; we know the rest of the story Bayern came back in a while draw, but he had put his team in a position to win. Then against Manchester United, he killed them dead after 14 minutes. He is so quick, so explosive has so many different things he can do with the football, such a dynamic player, especially in that position. He has not mastered the balancing act of going forward yet like benjamin Pavard, but a lot of players at his position have not, which gives him such an advantage when you look at what he does well. Most players who play right-back are not defending at a high level to the same extent. Benjamin Pavard is the outlier, which is what makes him so valuable. However, in terms of going forward much more dangerous than Theo Hernandez, Alphonso Davies, robin Gosen and more. Would you believe that Angelino is RB Leipzig's top scorer this season. At the right-back position, he has seven goals in 10 games. In the Manchester United game, being a former Manchester City player, he ruined them. He got a ball on the wing in the opening minute when he pushed forward and finished the attack. That put the Germans up in that game, and then not long after, Angelino supplied a nearly perfect ball to haidara that doubled their lead after 14 minutes. He was a constant problem in both of these games; if he can Master the defensive skill set, he's going to be a world-class player for a decade; he has all the materials all the abilities that mentality with the fence and improvements he can be on another level. not to mention his dribbling his Crossing his intelligence he's got everything which is why they will do everything they can to retain him after the loan ends he's been there for the last two seasons and has been consistently one of the best right-backs in the Bundesliga. he had a goal and an assist against Man United and supplied Emil Forsberg With a goal that could have won them the game. he is everything he's cracked up to be an RB Leipzig are going to do everything that I can to keep him in Germany he plays so much importance on what they do well, and this week in the Champions League and the Bundesliga was another example that.
Neymar vs Istanbul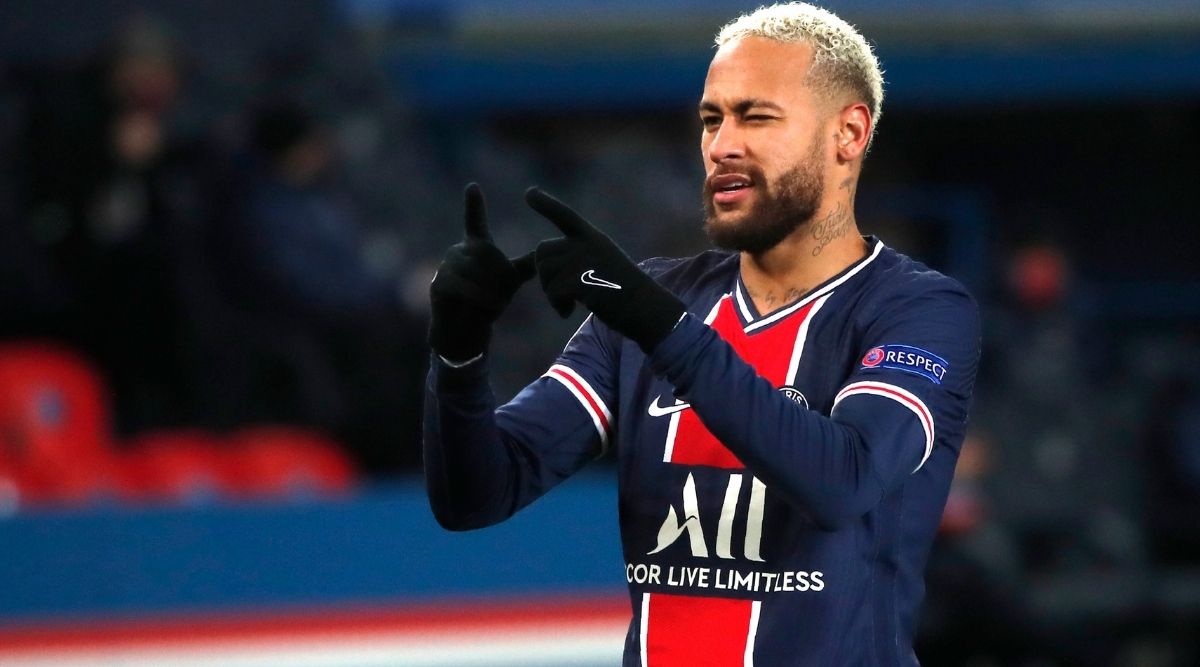 Neymar has become the best player in the world. That was on full display in the Champions League against Istanbul. Leo Messi and Cristiano Ronaldo have had that crown for over a decade; it was really hard outside of those two forever for anyone else to bargain themselves into the conversation. The level of consistency and they have shown regularly made it pretty difficult for anybody even to come close. However, we have seen deterioration with both Cristiano Ronaldo Leo Messi neither having the year that they would have liked. The numbers are the numbers but as far as impact and importance and having that ability to lift their team through adversity, neither Cristiano Ronaldo nor Lionel Messi is capable at anymore. Neymar is the best player globally; it's hard to accept because he is not well-liked by the football Community. Neymar Dives sometimes keeps play-acting. There are things and reasons why people do not like Neymar, and I understand that, but on the pitch, he is the definition of brilliant he is class personified on the pitch. He is just the definition of supreme genius. In fairness, Neymar actually may have been the best player for the last two years; he had to justify that claim with his performance in the Champions League in the league. Every competition he is in injuries is the only thing that has held him back. Those who think Killian mbappe is better than Neymar are just straight-up delusional Neymar, at this point, is the best player in the world, and I don't know how much of a conversation that is. No one will give him that crown because people do not like Neymar, as I said, Neymar has 79 goals for PSG. he has never played more than 30 games in a season since being in Paris he has become somewhat injury-prone, but when healthy, there is not a player alive who operates at a higher level. In his first season in Paris, he had 28 goals in 30 games. Have he played a full season, I am convinced he would have won the Ballon d'Or that year. If Neymar does not get injured and is completely healthy, he would have won every individual award known to man. Last year his brilliance took PSG to a Champions League final; he was instrumental in the come-from-behind victories against Dortmund Atalanta and was Sensational in the semi-final against RB Leipzig and in the final he was the best player on the pitch for either team. he gave his teammates so many opportunities to come through and when the Champions League. However, his teammates let him down; he was incredibly creative was dominated on the ball, and was absolutely world-class from minute one to minute 90. this season he has been world-class; once again, he has nine goals in 11 games; this season name is not necessarily is known for his goalscoring, but in addition to that, he has played as a complete player with not many flaws; he can do absolutely anything he wants with the ball. This week in the Champions League, PSG had a 5-1 Victory against Istanbul. Neymar was so influential in this game; it got out of hand fast because of his unbelievable brilliance. On his first goal, he was dribbling outside the box before nutmegging the defender and then ripping a strike into the top corner; on his second, he cut into the box with a potent shot on the break that slid underneath the goalkeeper. On his third, Neymar cut outside the box with another curler ripped through the top corner in a world-class strike completing his hat-trick as PSG won the group. You can look at the game purely because he scored three goals and say he was really that's not the only reason he was brilliant. It's every little thing you did. His dribbling in the Midfield was magical, setting up his teammates constantly. Dribbling around the defense just toying with them. He was on markable unplayable on everything; he was absolutely ridiculous. From ball distribution to dribbling to control, he was dictating the entire game individually. it's just another example of what makes Neymar great he is a flashy type of player, but he has that creativity, and he can reach into his bag and go to it at any point in time. The only issue with Neymar is health if he's healthy, this isn't even a hot take that he's clearly the best player in the world this season, and it's not particularly close. We have respect for the other players who are playing at a high level, but Neymar is at his own level right now; he's not in the stratosphere of the rest of the world right now. Clearly the best player in the world, he has worked hard to earn that title, and it's finally his and his alone. On top of that, he made some history; he is now the only player in the Champions League history who have 20 Champions League goals with two different teams. Those numbers are only going to go up over time.Against Instanbul, he was just, does what Neymar what Neymar does he is the best player in the world. Does that performance alone justify that no its everything he's done this season, he is the best player in the world whether people like it or not, this week he was outrageous; this will not be the last time talking about Neymar this season PSG goes as far as Neymar takes them.