Failed to Live up to Inter's Expectations 
Inter Milan is starting to lose its reputation as one of the biggest clubs in the world and Italy. Don't get me wrong, from a historical standpoint. Inter Milan is a massive Club with history trophies the resume, and let's not forget that Inter Milan won the treble in 2010, the predecessor of what we have seen recently. Inter Milan was one of the biggest clubs in the world. Inter Milan is a unique Club capable of breaching amazing Heights and had the reputation of a team fighting for trophies. They had down Moments as things tails off; they struggled to get into the champions league, and they just weren't the same team as they once were. Slowly but surely and come along with trying to get back into the champions league, and once they did, it was a fantastic moment for Italy. However, Inter Milan has great expectations, even if they don't have the right to have it at this moment. Inter Milan historically is a massive Club. Is it a big Club in The Last 5 Years of it? Absolutely not. They've been to the Champions League of few times and failed to make it out of the knockout stage since 2010. Inter Milan supporters expect excellence; even if that's a delusional point of view, it is what is expected from the managers that come to Inter Milan to cups. When Antonio Conte arrived, Inter had just gone through 2 years with Luciano spalletti; he'd got them to the Champions League in back-to-back years. However, because of some of the turmoil that was going on between himself and Mauro icardi, Inter Milan looked elsewhere. They brought in Antonio Conte, a Hotshot manager that made history with some lowly Juventus teams did significantly well with the national team and, on top of that, won the League and FA Cup and just two seasons with Chelsea. He is a Serial winner who shows his qualities as a tactician despite his reputation of not having done. Simultaneously, in Europe, he seems like the right man to take Inter Milan to the next level. Antonio Conte is a great manager, at least at the time. His reputation is untouched. Still, his qualities now may be questionable. Inter Milan got second place last season despite being further behind for most of the year; they only finished one point off of Juventus. However, they flamed out in the Champions League and lost the Europa League final; there was no more Mario cardi, and he brought in romelu Lukaku, who is one of the League's best player; they had a team that was good enough meanwhile we saw Juventus win another league title and what was one of their worst seasons as Dybala lead them to the trophy he single-handedly took a very skeptical do that just came to the league title the reason that was possible with Antonio Conte failed to deliver. Don't give this narrative that he didn't have the team; his team was definitely good enough to win the league title; the combination of Lukaku and Martinez is Sensational; a superstar in the Midfield and Nicolo Barella and they have quality throughout with a strong defense and one of the best goalkeepers of the last 10 years everything was there. Inter Milan has a different expectation than the rest of the teams and Italy if he had done something like this with a Napoli a different equation, but this is one reason he has to leave now he has failed by the expectation that was given to him. Antonio Conte was aware of the club's history and what they required; he has drastically underachieved what Inter expect.
Terrible Transfer Policy
Conte's decisions early in the job; he decided he wanted nothing to do with Ivan's perisic Mauro icardi and radja nainggolan; he started a new Revolution in the market wanted his players that fit his system. Romelu Lukaku and Barella were an excellent purchased by Antonio Conte; he deserves credit for those deals, but that's where it kind of collapses. Antonio Conte has made some catastrophic mistakes in the market outside of those two diamonds. Martinez, Stefan de vrij, Milan skriniar, Samir handanovic, and others were not his purchases; those were players at the club. This highlighted it this last summer Inter Milan was one of the favorites for the league title. It was the summer that Antonio Conte would get his team to take him to the next level. He kept loan signing Alexis Sanchez and Ashley Young, something that looks like the club's right move. Then there were the rumors that Antonio Conte was after Sandro tonali, the defensive Midfielder that was the bright spot in an otherwise horrible campaign. They had identified him early last January, and we're going to do everything they can to pull off the deal. The idea was to pair him with Barella. Instead, Sandro tonali ended up at AC Milan, their biggest rivals, mainly because Antonio Conte opted for Arturo Vidal instead, a player that was out of his prime and in his mid-30s, rather than going for the 20-year-old Midfielder. Another player Antonio Conte was allegedly interested in was Max kumbulla, the best young defender on the market this summer. Inter Milan was very interested, but Antonio Conte again opted for Matteo darmian and ALEKS Kolarov, who is 35 years old. Max Kumbulla ended up signing with the Roma. Then they brought in Christian Eriksen, a player that he was never going to work with to Inter Milan; his development has been stopped in its tracks under Antonio Conte; Antonio Conte could have Max kumbulla and Sandro tonali but opted for age and experience rather than some players he can build with His transfer activity since being at Inter Milan is suspect, and Antonio Conte is the one to blame for that if they fall short this season, it is on him
Faluire in Europe and Finger Pointing 
Antonio Conte can complain all he wants; he has an Inter Milan team capable of thriving in Europe and the League. His team is frankly good enough to win multiple trophies. He got the Europa League final but primarily benefited from only being one leg. Then on top of that, Inter Milan has completely underperformed. Inter Milan under Luciano spalletti wasn't as good as they have been under Antonio Conte in terms of development. Still, if Luciano spalletti had the teams that kind of has now, it is possible that he could have gotten much better out of this team. Antonio Conte has consistently failed in Europe; that's his reputation; it's associated with hiring Antonio Conte. However, the way he is flamed out has been genuinely embarrassing. Inter Milan have only four victories in the last 18 Champions League games. Last year they were in the group of death with Dortmund, Slavia Prague, and Barcelona. A poor Barcelona team got crushed 8-2 Bayern Munich in the Champions League; they had a big lead and lost it. Then against Barcelona in the group's final matchday, all they had to do was beat Barcelona's second team at home; they couldn't do that either. This year they got dysfunctional Real Madrid, a Shakhtar team they beat 5-0 last year, and a Gladbach side that has struggled in the Bundesliga. They only pick up one victory in the group with the opportunity on the final matchday to advance; all they needed to do was score one goal against Shakhtar, and they couldn't do it. It's not just the fact that he fails in Europe he has a problem with taking accountability for it. No matter what the situation is, whether it is in the League, the Champions League or Europa League, when things do not go well for Inter Milan is never because the other team was fantastic. Somehow it is always because of the referees playing favorites. Antonio Conte always had some excuse of why Inter Milan is not benefiting, and somehow there's a conspiracy against the teams they failed to beat. Antonio Conte never gives props to the other team, and when they lose, it's always somebody else's fault. This is why this team has a mental problem and can't get themselves over the hump. Their team is solid but lacks the mentality that they lack, and that starts with Antonio Conte. A winning coach takes accountability when his team underperformed; he always points the finger at somebody. Great coaches don't shift blame; they take responsibility for their actions.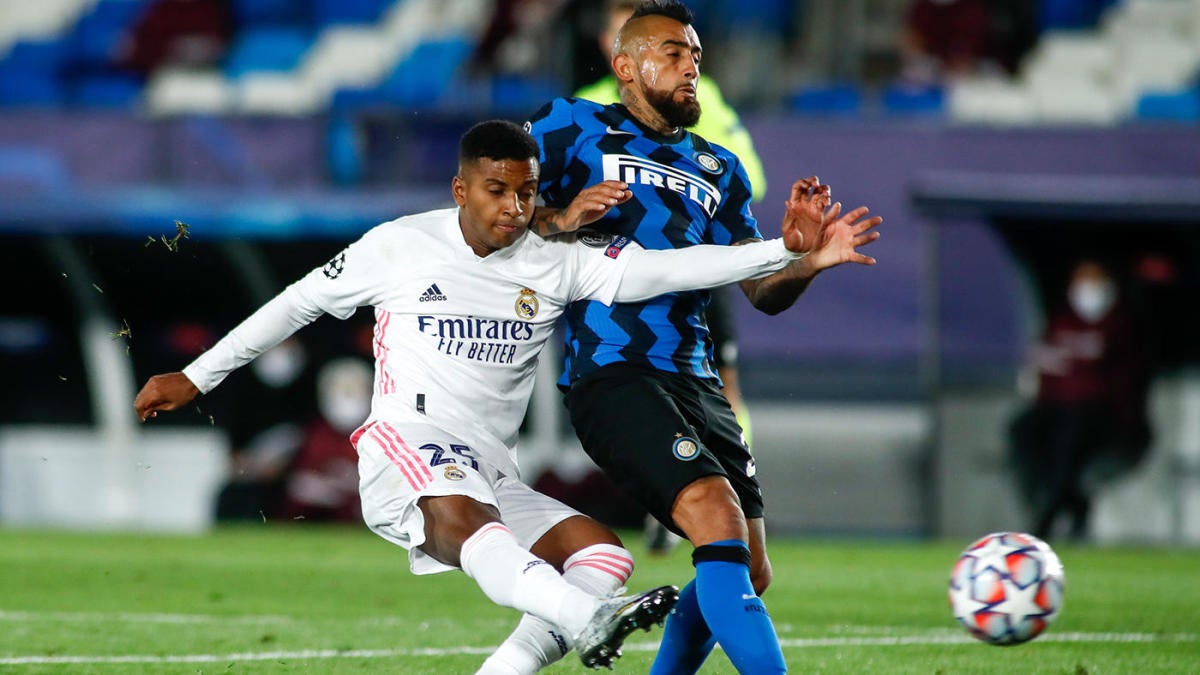 Antonio Conte seems to be married to the 3-5-2 formation even when it's not working. Regardless of the situation and how weak or strong his team is or who they're playing, he never adjusts his formation. A 352 that he plays with has been ripped apart regularly by specific teams. It works to a certain extent; certain games are proven to be effective. However, you have to adjust based on the situation, he's too stubborn ever to make adjustments, and his subs that he makes in big games are always questionable. In a game against Atalanta last year, he took out Martinez, someone who gave them the best chance to win. They're going to get points on that particular night. Most coaches change formation change the adjustment; it's the same lineup week in and week out. Antonio Conte is a victim of his own failure.