The Present and Future: Gonzolo Villar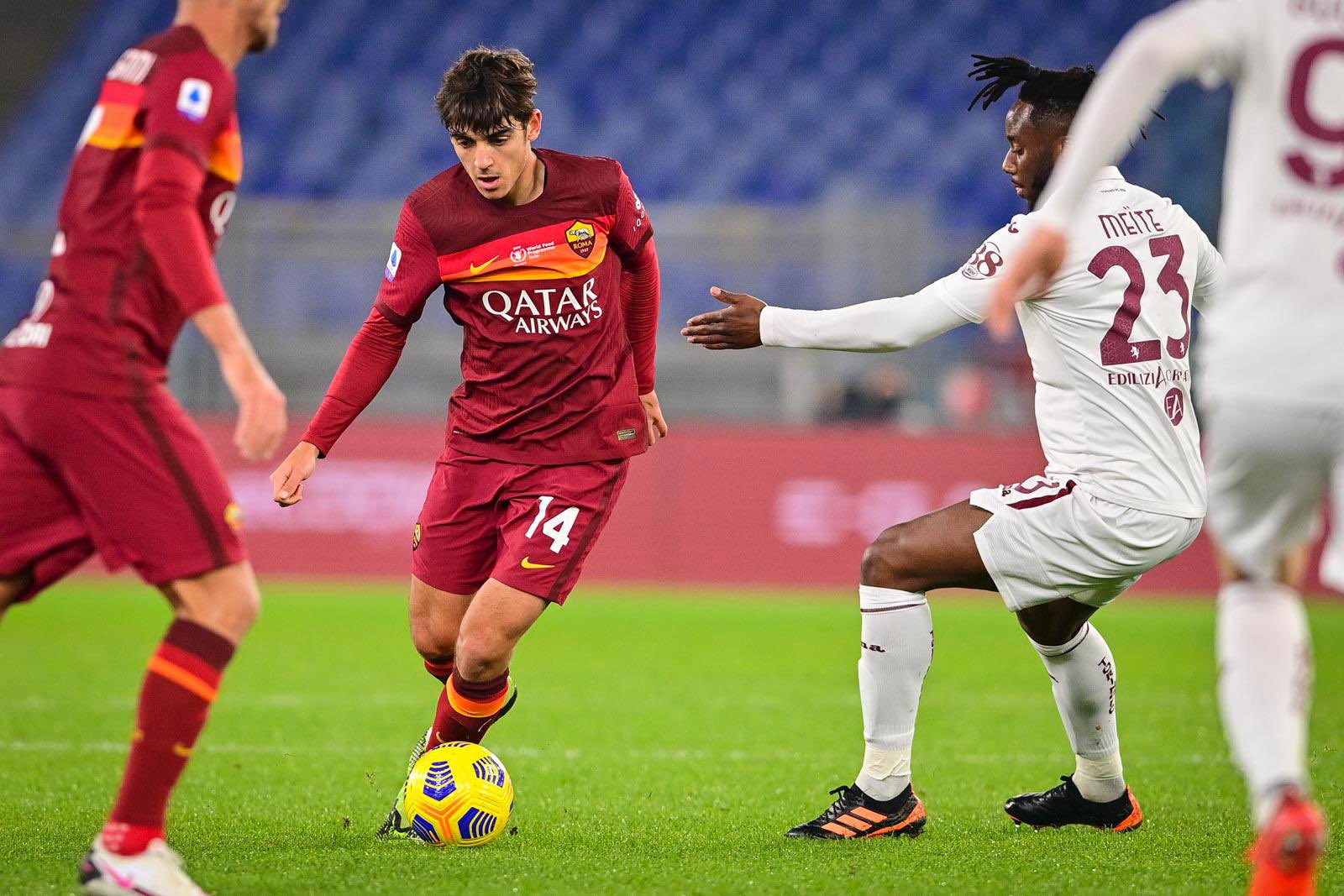 Gonzalo Villar has perhaps put together his finest performance in the Roma shirt this week. He is still a little bit raw and inexperienced, but he has finally found his foot in Italian football. Paulo Fonseca brought him from the second division in Spain. Roma paid roughly 2.5 million for him back in January. He played every once in a while during the late stretches this season he started to show certain qualities. His promise and ability eventually forced Paulo Fonseca to transition Bryan cristante into a center back. The main reason for that is the youngster was showing insurmountable growth in the team. Gonzalo Villar also has done the same to Diawara, who looks to be headed for the exit in January. He has become Expendable because of the bright future of the young midfielder. Gonzalo Villar is a central midfielder who can also play in a defensive role, making him versatile. His control of the ball and his confidence in his play has spoken for itself. Last night wasn't the most outstanding performance, but Roma got the points. However one of the big takeaways was Gonzalo Villar's control his ability to beat his man exceptional dribbling and ball distribution. Someone looking like an all-around midfielder that will grow into something incredible, at least potentially, that is what's on the cards for the youngster. He had played practically every Europa League game and will be a key for their bid and win the competition. He is steadily improving through each game and becoming more and more comfortable with Italian football by the day. He has shown that talent and that ability early in and is seeming like a vast bargain. Having paid the small amount that they did, they're going to get a significant return on his investment based on his performance and what he can do inside this Roma team. Paulo Fonseca has figured out a way to put him in the best position to develop and become a success in Italian football. He is one of the most underrated players on this team and will only come regularly get game time, especially through suspensions and injuries; he can be a regular starter when the time comes. The young Spaniard is starting to break through, and it's only a matter of time before Roma trusts him in big spots. Gonzalo Villar is only 22 years old; he has plenty of time to grow into the player he can. He has been fundamental to Roma, not always as a starter. Still, every time he comes on the pitch, he does something incredible he has that creativity and intelligence will make him into such a player in this Roma team; last night was just another example that his game might not be flashy. Still, he's got the intelligence and creativity, technical ability, and versatility as he continues to become a vital piece of the puzzle.
Relegation is imminent for Torino  

Torino had to play with a disadvantage for the majority of the game. After just 14 minutes, they were reduced to 10 men. They were playing pretty well up until that point, and then they fell largely because they were up against it against a Roma team that has significantly more quality. This game employs an entirely different issue. Andrea Belotti is one of the best strikers in the league this season, and his team has one win. Torino as a football club full history. They have the greatest Dynasty in Italian football history was not AC Milan or Juventus, or Inter Milan. It was the great Grande Torino team of the 1940s that won the scudetto, a war Unleashed. They did not play for two years, and not only did they win, but they also won four titles in a row while breaking records each season. This team was on the trajectory could be one of the biggest clubs in World football. It is the greatest team Italy has ever seen and ever will see. The hill of Superga saw them lose their lives. The club and never truly recovered from it. As sad as it may be, they have little chance to survive. They are one of the worst teams in the league, and unfortunately, relegation is inevitable. Marco Giampaolo should be sacked any day now, and the January window will not be enough to collect enough pieces to prevent them from this. They have one of the worst defenses in the league; they lack creativity in the Midfield and are exclusively relied on Andrea Belotti. Not only that, they have choked away so many leads the season,it just shows the failure to launch. Torino does not have what it takes to survive this season; some teams are just recently promoted that don't have Andre Belotti that are outperforming them; this team will be relegated this season as sad as of the story is that maybe.
Revived Rick Karsdorp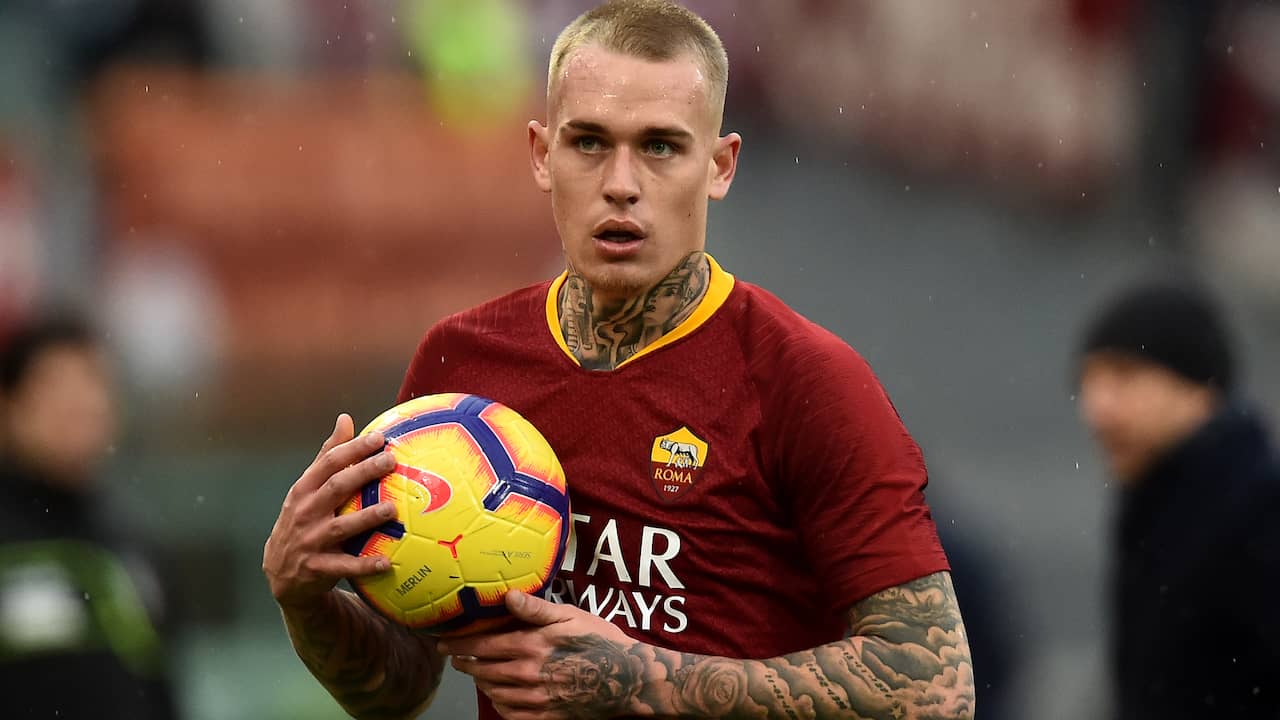 Rick karsdorp is becoming a critical player for Roma. This sentiment wasn't always the case. Over the last couple of Seasons, it seemed very unlikely that Rick karsdorp would have a future in the capital at all. Rick karsdorp was one of the best attacking-minded defenders in all of Holland; he made a name for himself at Feyenoord and wildly contributed to winning the league title his last season there before ultimately making the trip and move to the Stadio Olimpico. Roma paid 13.4 million for him; it was viewed as a massive steal. He had all the potential to be an essential piece to this puzzle. The attacking ability, the athleticism, the pace, the only concerning Factor was his injury history. Rick karsdorp played just one game for Roma that first season. He was unbelievable in his first start; then he never played again that season due to injury. Roma moved on and had to adapt to it the following season; he only played 14 games and wasn't viewed as necessary. Then last season, he went back to Holland on loan from Feyenoord; he returned the summer and nearly could have gone to Genoa. He rejected the move As he had the Ambitions to fight for his place. It was not well received initially, but he has made a name for himself, and it's starting to justify what Roma paid for. Rick karsdorp has been inconsistent up and down, and injury fuelled at Roma. This season he has finally been allowed to start games. He has been played as a right-wing back; Rick karsdorp is finally looking like a real important player in this Roma team. Defensively he is respectable but not all that impressive; however, in the attacking sense, he is precisely what Roma needed; he has shown promise and Improvement and practically every game he has played this season. He wanted to fight for his first-team place when he decided to stay in the summer, and that's exactly what he has done; he has become a starter at Roma and someone influential in the majority of the games he has played. I like the energy and enthusiasm he can bring, especially when it comes to his attacking ability; when you have Leo spinazola on one side and Rick karsdorp on the other two attacking-minded hybrids, you're going to have an issue slowing down the attack of this team. That's not to mention the other components of this, the two of them larger you contribute in the attack and feeding them in dangerous positions. It's been a crazy couple of years for him, but he has been a revelation and is re-established himself. Roma is finally getting to see what they paid for. Rick karsdorp has reinvented himself and found a place in this team.
Roma's level with 3rd but lets not talk title Race Yet…
After a rough couple of weeks, Roma is back in business with two back-to-back victories in the league. They were trailing off a little bit in their controversial draw and their loss to Napoli. Once again, it Justified the fact that Roma is a team that will challenge the Champions League. Last night's victory wasn't all that impressive, but they got the job done, and in the end, that's all that matters. Thanks to Juventus dropping points against Atalanta, Roma are now in the top 4 and are on level points with third place. This is a different Roma team; as I previously stated, Paulo Fonseca's side is just playing at a different level than we have seen in the last couple of years. This is the best team we have seen at Roma since Luciano spalletti record-breaking 87 point team. Not much to take away from last night's game. Roma got the job done, and they're back in business. They have a big game against Atalanta this week, proving how important and valuable this team is, and then they play Inter Milan on January 7th. If Roma wins both of these games, I think we can start to argue that they're in the title race until that happens; Roma just needs to focus on picking up the points. If Roma starts winning the big games, We may be in a title race after all, but let's not go there yet, but we will know it when we see it.
Torino must SELL Belotti this Summer they owe him
Andrea Belotti is one of the league's best strikers. He has scored 10+ goals in four straight seasons and after going through some inconsistent time following a 26 goal season before he got his groove back. Torino listed his price tag at 100 million. I believe that that one action has affected this entire team since. Andrea Belotti may not have left this club, but the asking price was so high that other interested teams no longer were. Had he been sold even for 50 million, I think they would have been able to do enough to keep them up consistently. They would never be a team that would challenge for anything, but there's still something there they could have done. They certainly would not be in this situation. Andrea Belotti needs to leave next summer. It doesn't matter where they finish in the table; whether they get relegated or barely survive, he needs to leave. They are not putting him in the best position to be successful. He has excellent seasons, but it means nothing if you're just barely surviving. Andrea Belotti is wasting his time at this club. He is their Captain, he's a leader, he loves his club, but he's wasting his good years on a team that will never make European competitions; they are so far from even pushing European football it's a joke. Andrea Belotti needs to find a way out; this kind of reminds me of Sandro tonali and what happened last season. Everybody knew regardless of the league's conclusion, Brescia was always going to sell him because it was in the club's best interest. They'll figure out a way to come back into the league but keeping him down there in Serie B is just inhumane. Andrea Belotti has done so much for the club; he is one of the greatest ever players. This is the best player they've had in a decade; he's done so much for them, Torino has to do him a favor and let him go. I don't even care if it's in Italy. I would prefer him to be in Italy, but he's too good to be in this situation. He needs to have the opportunity to play in the Champions League or Europa League even and do it somewhere else, whether that's the Premier League, La Liga, the Bundesliga, or Serie A he needs to have that opportunity. After last night's game, it is clear and obvious, but he has Justified a big move next summer. He's not getting any younger and needs an opportunity to thrive, and unfortunately, we know he is not providing him with that.