Roma comes into a vital match in this campaign following back-to-back matches. The Romans Hope to keep things going in a vital test for their title ambitions this season. After a 3-1 Victory against Torino Roma head out on the road to Bergamo to face Atlanta. Even though they haven't exactly been themselves this season, Roma has failed to beat them since 2017. This will be an excellent opportunity for Roma to go on the road in a slightly distracted Atalanta team and get all three points. Last season Atalanta beat them twice, a 2-1 victory in Bergamo and a 3-0 victory at the Stadio Olimpico in Rome. Roma is desperately looking to change that as they have been one of the most impressive sides this season. In their last game, Atalanta earned a 1-1 draw with Juventus, which should give them some sort of confidence heading into this one. On Sunday night in Bergamo, we should be treated to a thrilling match. Will Roma finally get the best of Atalanta and prove who they really are or will Atalanta continue their strong form against the Romans we will find all that and more when these two sides go to battle on a Sunday night.
A.S Roma: Lineups and Form WWDLW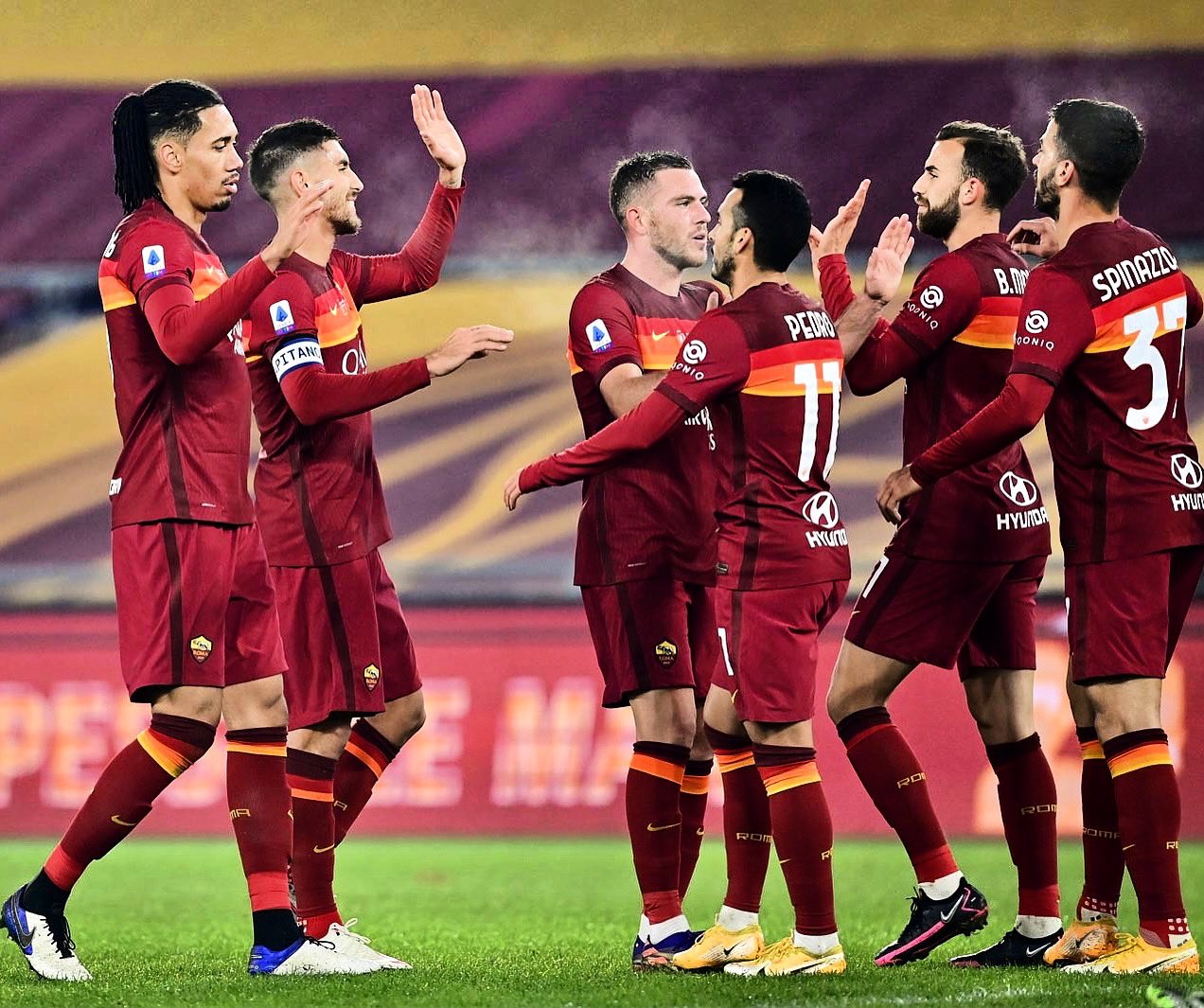 Paulo Fonseca's side is likely to operate out of their usual 3421 formation. In goal, we are likely to see Antonio Mirante in a match like this; the Portuguese manager must go with the hot hand this season; he's been slightly in better form than Lopez. The three center-backs should be Rodger Ibanez on the left Max Kumbulla on the right, and Chris Smalling in the middle. Gianluca Mancini has recently recovered from injury, but he picked up a yellow card in his last game; my guess is he will be involved but unlikely to start the game. In at left wing-back should be Leo spinazola on one side and then Rick karsdorp as right-wing back. The defensive Midfield Duo is a little bit up in the air at this point. My guess is Lorenzo Pellegrini will drop back down to pair alongside Jordan veretout. Gonzalo Villar is in contention to start, but probably in a game like this, he comes off the bench. On the left-wing, we should see the red hot henrikh Mkhitaryan who just might be the best player this season. Then on the other Wing, I think we should probably see Pedro Rodriguez return to the starting lineup; he got a short run out against Torino and should be rested and ready then; upfront as the central Striker, you got to go with edin Dzeko even though he didn't play that well on Thursday he has the experience to make a difference. As always, Roma will have some options Off the Bench as well.
Manager: Paulo Fonseca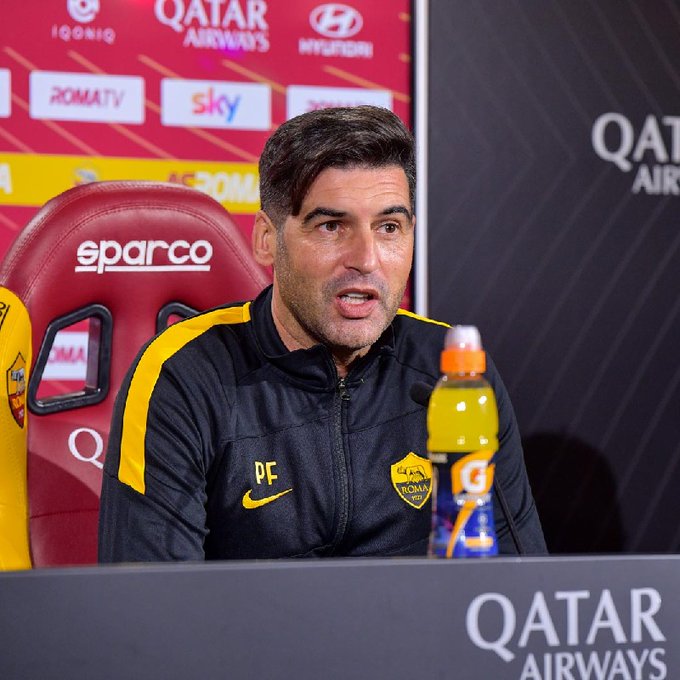 Roma's Projected starting (3-4-2-1): Mirante, Max Kumbulla,Chris Smalling, Roger Ibanez  Leo Spinazzola, Rick KardorpJordan Veretout Lorenzo Pellegrini Mkhitaryan, Pedro,Edin Dzeko
Atalanta: Lineups and Form DWLDD
 Atalanta has been such a story in Italian football over the last couple of seasons. It has taken a slight hit so far this campaign, though. This doesn't seem like a Champions League level team, even though they might have individual players that will undoubtedly help with that; they just aren't the same team they were. At times, the Bergamo was a challenging place to play recently; it's become more manageable for visiting teams. Their home forum just isn't quite good enough this season. Of a possible 15 points, they have only picked up 7 at the Bergamo. On top of that, Atlanta only has one win in their last five matches. And seem to have a disconnect right now between the team's best player and the coach. There is just something missing from this team this season. Atalanta will operate out of the 3412 as they have done this season. They are attacking it minded group that will try to break on the counter. Their most significant weakness will be their defense; unlike Roma's back three, Atalanta doesn't have that level of quality when it comes to defensive options; also, the club is in significant dismay right now because of the future of Papa Gomez after a bust-up with Gasparini in a Champions League game a few weeks ago he has the desire to leave the club and maybe looking for an exit strategy in January. He won't play the match, which plays in Roma's favor. They have lacked consistency and that form they've had the last couple of years; they did recently get a 1-1 draw with Juventus a few days ago; it should give them a certain sense of confidence ahead of this game, but this Atalanta team, in general, is hard to put your finger on they just aren't the same team that they were there are some severe issues Which is why they are slight underdogs even at home.
Manager: Gianpaolo Gasparini
Atalanta (3-4-2-1): Gollini; Palomino, Romero, Djmsiti; Hateboer, De Roon, Freuler, Gosens; Malinovskyi, Pessina; Zapata.
Keys to the game
A.S Roma 
Slowing down Zapata 
Using pace to expose back line 
Dictate Through Midfield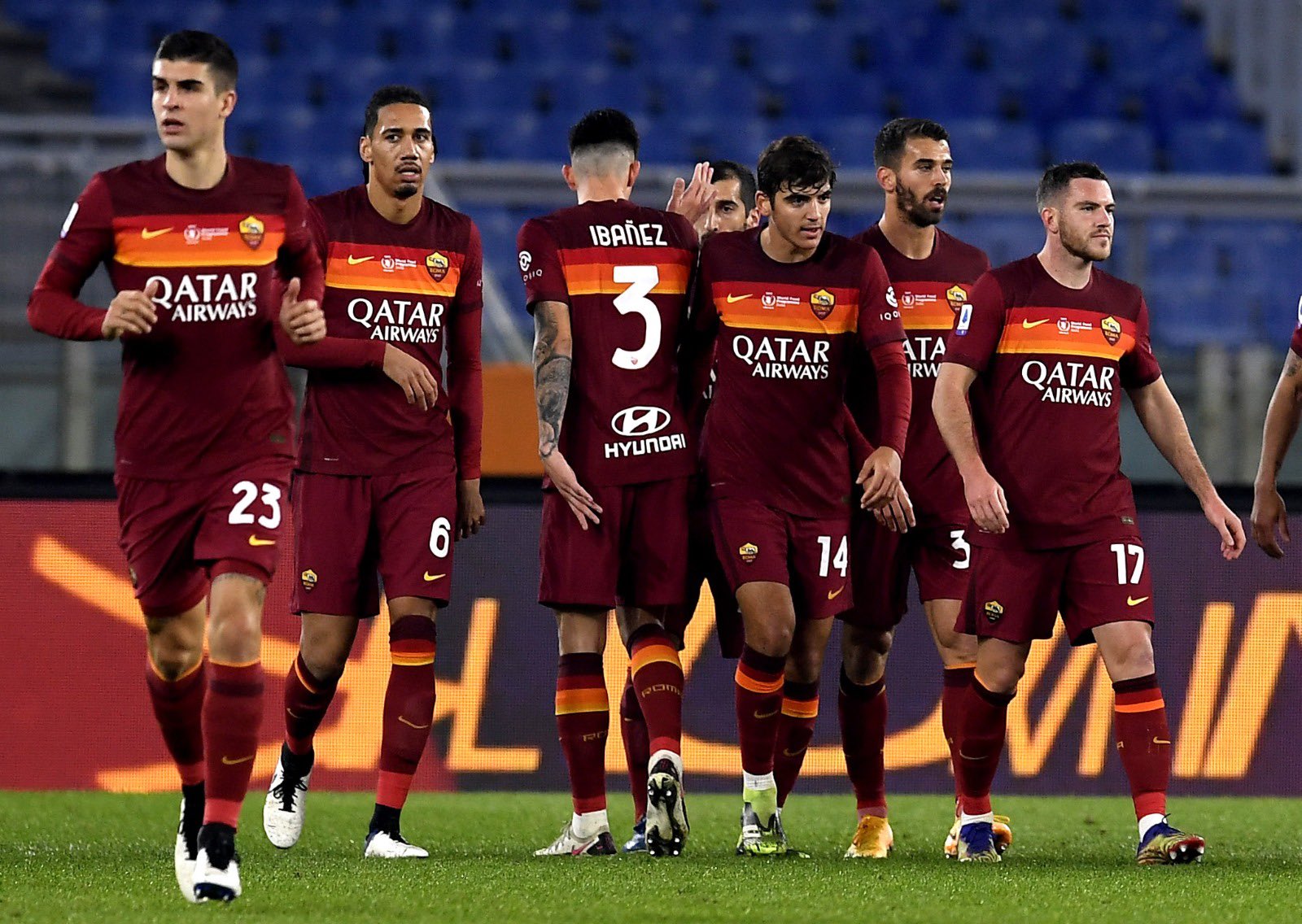 Roma is coming to Bergamo as the favorites to get the points. Roma is one of the best teams in the league in terms of quality and performance. There are very few teams that play more beautiful football and get results regularly. This Roma side has been the surprise of the season. They have back-to-back wins and are looking for that top for trying to get back in Champions League is something that the club's Ambitions are rested on. For that to happen, there are three things that Roma must do to Ensure that Roma gets the points they need. Even without Papu Gomez in the lineup, Atalanta does have explosive options that can do considerable damage. Duvan Zapata may not have great statistics right now, but it doesn't matter because he is a tough player to control. Primarily because of his athleticism, strength, and power. In dangerous spaces, duvan Zapata can be almost Unstoppable whether he is scoring or supplying for teammates. Papu Gomez runs the attack, but duvan Zapata is the cutting edge sword that makes Atalanta a problem even when they're not playing well. If you can get in those spaces and be effective, he can make things very difficult on the Roma backline. The best point of attack to deal with is putting Rodger Ibanez on him as much as possible. Roma's center-back is an absolute animal; he has a physicality to make opposing Strikers comfortable and the defensive ability to deal with what they throw his way. They might ultimately have to do it by the commission, but Ibanez should be the primary target to slowing him down. Another thing Roma need to do to ensure control and use the pace they have on the outside to expose the defense. Atalanta can do a respectable job defensively, but they are known to have a mistake within them. This is one of the best counter-attacking teams in the league. Roma has weapons all over the place to do precisely this. With the likes of Pedro Mkhitaryan up front underneath Dzeko with the luxury to supply. Then Leo spinazzola and Rick karsdorp have the athleticism and speed to cut into the box, especially with Leo spinazzola; given his dribbling ability and his Crossing ability, they will have a hell of a time trying to deal with that aspect. Then finally, dictation through the Midfield could be the Jack of all trades for Roma; after fueling from the middle of the pitch into the attack, they will get on the counter and making Atalanta play into Roma's hands. Jordan veretout and Lorenzo Pellegrini in that Midfield have creativity, athleticism, and control along with Gonzalo Villar, who may be included in this game as well. If they're able to maintain that control in the pitch, they're likely to get on the counter on a more regular basis, and if they dominate the Midfield battle, it will fuel into the attack, which will make Atalanta have to play on the back foot which will minimize their chance to win this game massively.
Atalanta 
Keeping Miki in Check
Control Possession
Don't put Gollini in a Vulnerable Position


The keys for Atalanta all remain very similar. They are big underdogs in this game based on Roma's form and on the fact that Papu Gomez will not play this game. It puts immense pressure on duvan Zapata to deliver the goods in this game. He will find a way to be effective. It just depends on whether or not Roma can control him. That's not their most significant adjustment though it's going to be defensive. Henrikh Mkhitaryan right now is the best player in Italian football; he is on ferocious form with six goals and five assists this season. He has contributed in the goalscoring and Department his ability to attack and hit the ball well this season and facilitate opportunities. The Armenian is especially dangerous in the counter-attack. He can turn a stale run up the wing into a counter-attacking masterpiece where Roma can push many players forward. Atalanta will not be able to neutralize him completely. I don't see that as a reasonable possibility, but you have to make him uncomfortable. The defensive Midfield will be key in reducing the amount of impact that the Armenian can make. Remo freuler have defensive abilities that can frustrate him; if necessary, he has to play him tight you can't allow him to get into dangerous spaces, or it's game over; everything lies on their ability to slow him down if Mkhitaryan can do what he wants or at least allows him to be dangerous they have no shot of winning this game first and foremost they have to slow him down even if it does not completely make him as uncomfortable as you possibly can. Secondly, Atalanta needs to control possession. It is a simple concept, but Roma operates at the highest level, especially coming through the counter-attack when they have a possession Advantage. When Atalanta dictates, it will disrupt Roma from the Rhythm. Controlling possession will not be enough to beat Roma, but; it can certainly throw them off their game. Finally, the most essential and vital point of this match is preventing golini from being a hero. Roma is too good and Too Deep for the defense. Atalanta's defense is already not that good; they cannot allow themselves to make silly mistakes putting their goalkeeper in a vulnerable position. They cannot win this game or even manage a point if they do so. If they do these three things, Roma still might win, but it gives them the best chance.
Prediction: A.S Roma 2-0: Atalanta lack their creativity without Gomez and are too inconsistent to overtake a great Roma side  
Match Details
Date: Saturday, December 20th, 2020
Venue: Atleti Azzurri d'Italia, Bergamo 
Kickoff: 11:00AM (USA) 5:00PM (ENG), 6:00PM (ITA)
TV Broadcast: Sky Italia, ESPN+