Score: Atalanta 4 A.S Roma 1FT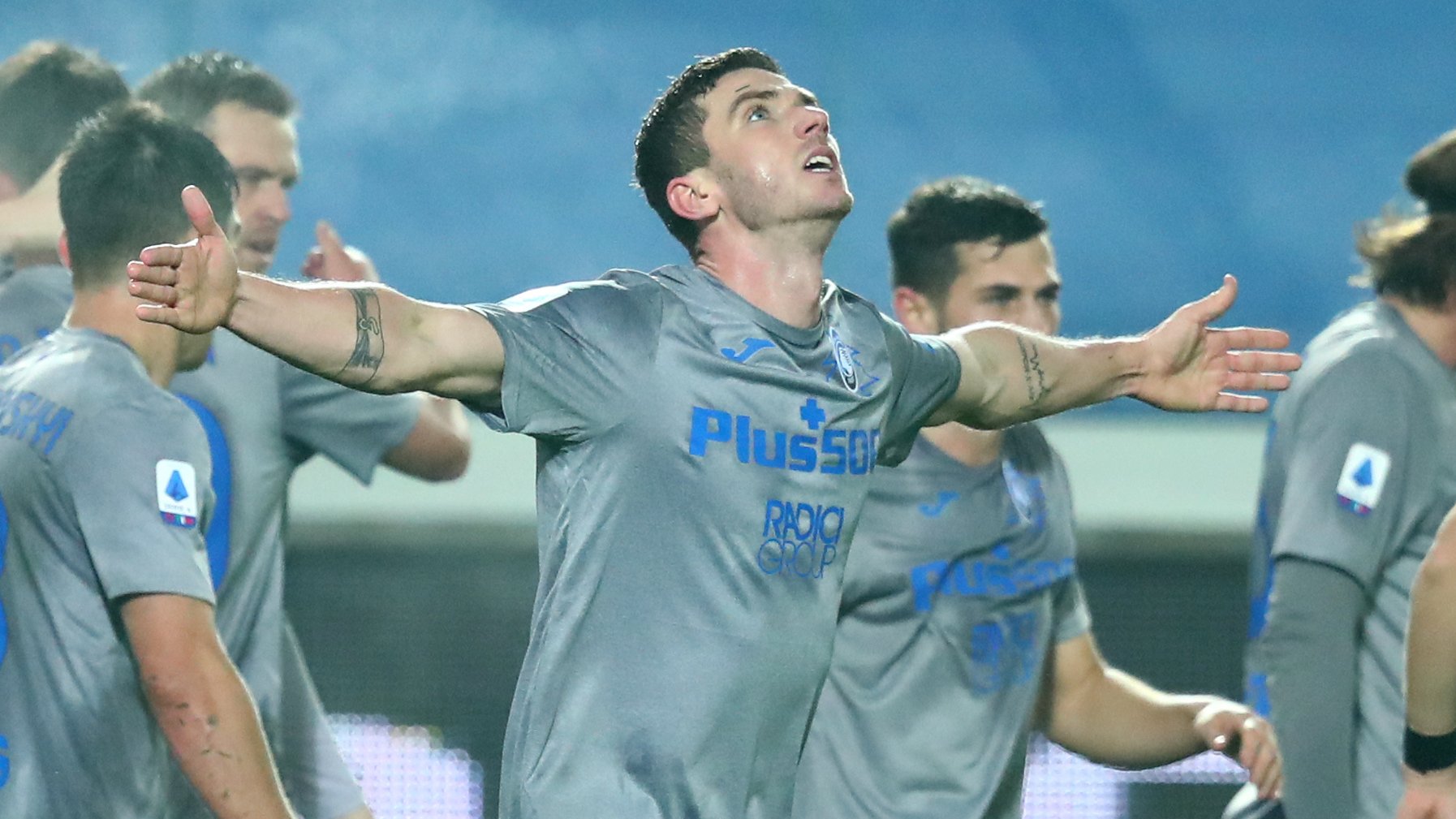 Rome is coming off back-to-back wins ahead of this match; we're looking to make it three in a row when they made the trip to Bergamo in what was going to be a critical match for their season. Roma, historically over the last couple of years, has always struggled to get points in the big games, but this year they're not dropping points to the team that usually would. This was an opportunity for Roma to make a point. In the early part of this game, it looks like that's exactly what they did. 3 minutes in, edin Dzeko scores to give Roma a 1-0 lead. For the duration of the first half, Roma dominated and indeed should have scored more goals. Leo spinazzola hit the post, and a few counterattacks should have been finished more precisely. Roma's obvious reasons to be optimistic going into the second half, but it turned out to be a nightmare. Josip ilicic entered the game, and then the nightmare began. In 25 minutes duvan Zapata, Robin, Luis Muriel, and Josip ilicic all score as Atalanta terrorize Roma in the second half to win 4-1. Roma continually struggles with big games and collapse after being in control after the first half. They lost all energy after the 60th minute as they were overwhelmed by Atalanta in the second half. Roma won't have an opportunity to get back on the right track, but this was a kick in the stomach, considering how quickly they started.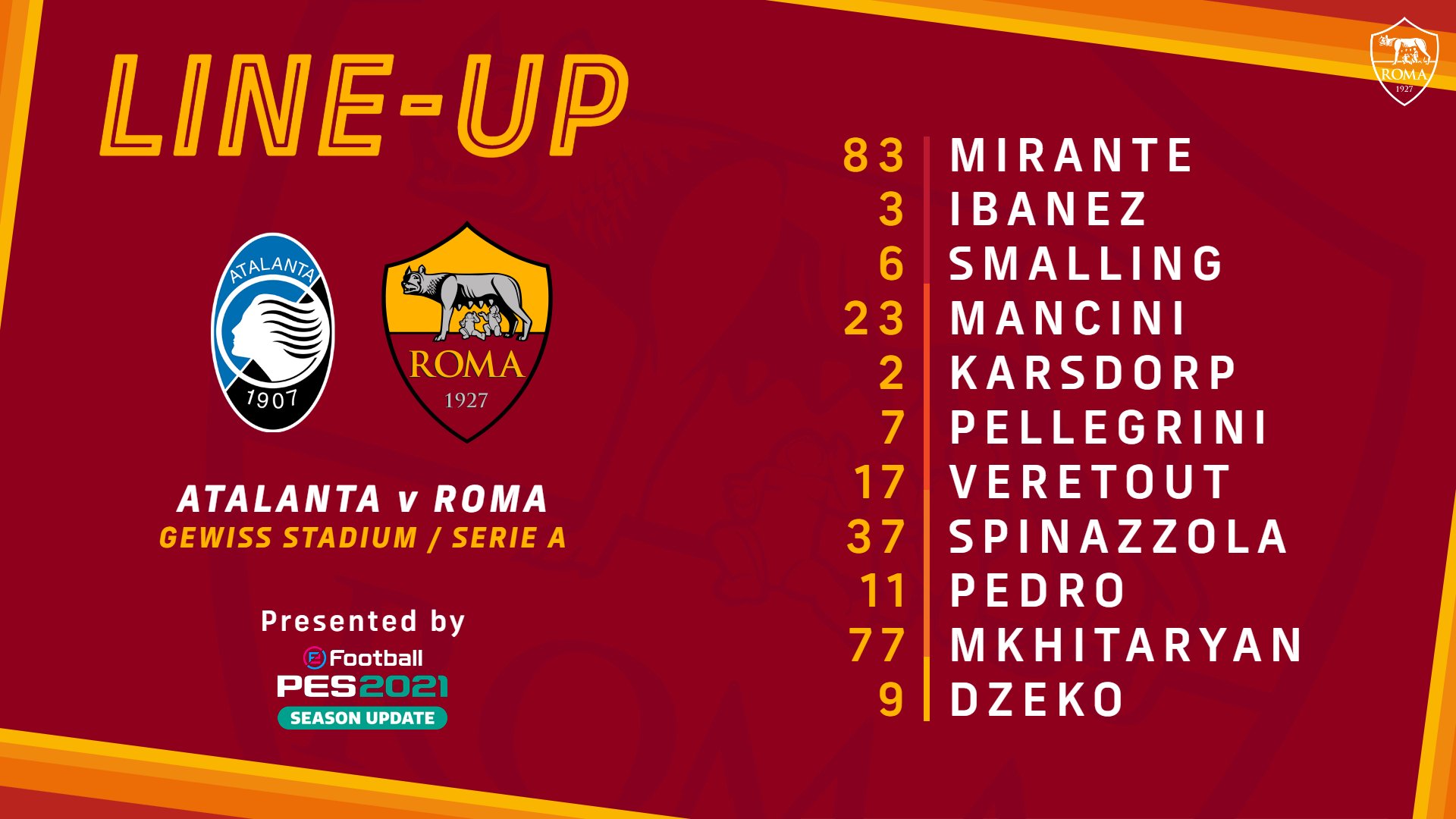 Paolo Fonseca's Roma typically operates out of the 3-4-1-2 formation; we will see the same tonight against Atalanta. The Portuguese manager adjusts the keeper as Antonio Mirante returns to the starting lineup. The three center-backs would be Rodger Ibanez on the left, Gianluca Mancini on the right, and Chris Smalling centrally. In at left wing-back would be Leo spinazzola on the opposite side at right wing-back would be Rick karsdorp in the defensive Midfield we would see the pairing of Lorenzo Pellegrini and Jordan veretout. Upfront on the left-wing The red-hot Armenian henrikh Mkhitaryan they're on the opposite side would be Pedro Rodriguez returning to the starting lineup on the right-wing then upfront the central Striker would be edin Dzeko.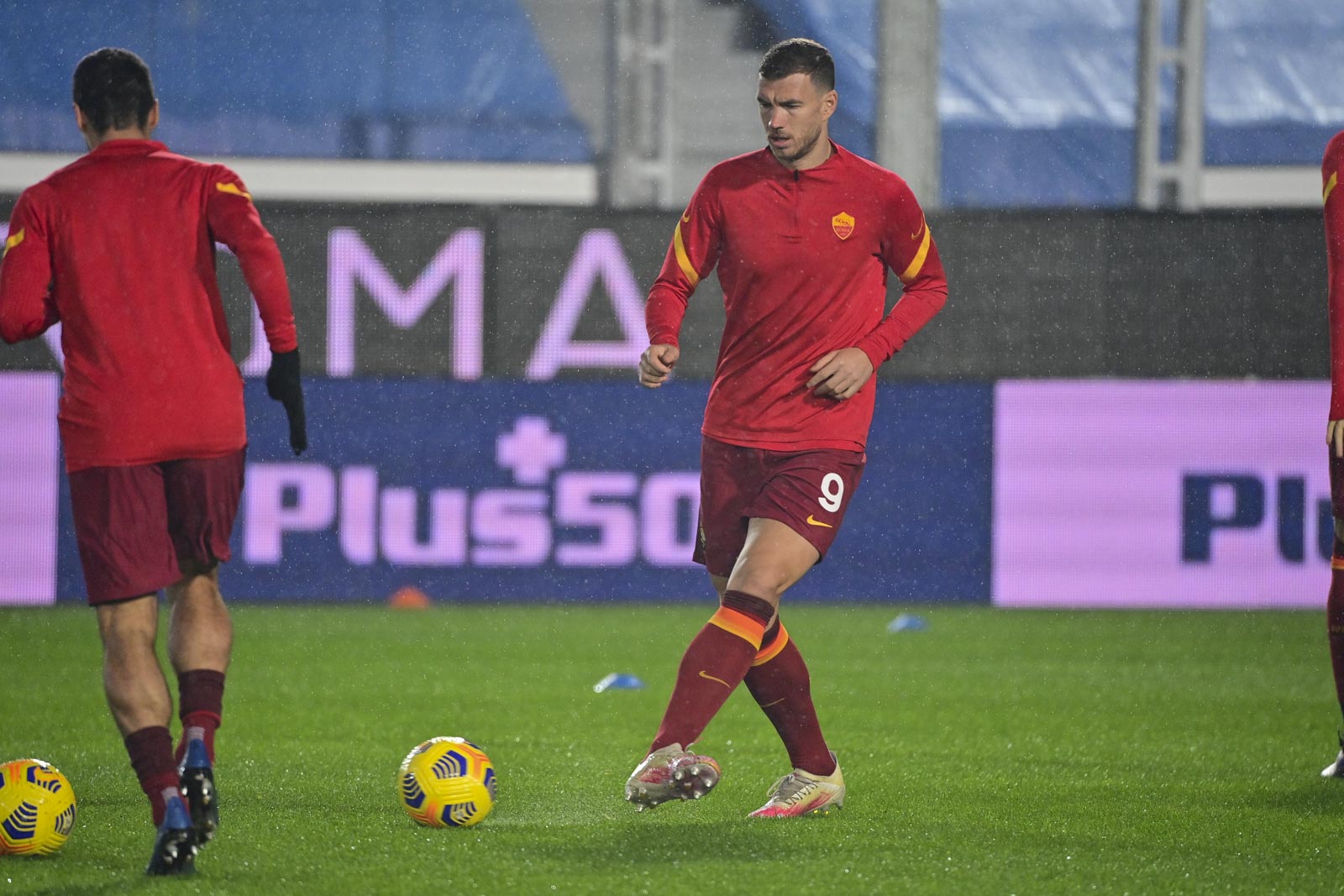 After preparations and predictions, the match got underway in Bergamo. It didn't take very long for Roma 2 breakthrough in fact, it occurred on the first shot of the game. In the third minute, Rodger Ibanez sends a ball down the flank into henrikh Mkhitaryan The Armenian cut just outside the box before sending a precise pass inside to edin Dzeko; the Bosnian controlled before sending a strike into the bottom corner to give Roma a 1-0 lead. It would be his 113th goal for Roma; he now stands alone as Roma's third-highest ever goalscorer. Roma star quick and fast get that goal and rejuvenate the confidence within the team. Atalanta found it very difficult in the other parts of the game, and Roma could have nearly extended their lead even further. Shortly after Roma's goal Leo spinazzola very almost gave them a second a considerable mistake By Golini, who ran well outside the box Leo spinazzola attempted to strike it over him into an open net however, using his left foot, he hit the post if he could hit the ball with his other foot Roma surely would have scored their second goal. Roma had control in the early part of the first half with two golden chances to score Roma scoring one of them. Then about 10 minutes later, edin Dzeko nearly got his second when he was sent through by henrikh Mkhitaryan edin Dzeko was chasing the defender but at this age didn't have the pace to overpower him as Atalanta was able to deal with the situation. They were many times in which some fortunate touch prevented Roma from getting on the break. They were on the counter pretty frequently and, honestly, should have doubled their lead at many points in the first half. However, Atalanta was trying to find a way back into the game duvan Zapata was dangerous to deal with that many times, but Roma's defense managed the issue for the most part. Nearly half-hour mark De Roon try to strike a screamer from just outside the box; it went straight at Antonio Mirante; had his strike gone towards either corner, he surely would have equalized. It was somewhat of a back-and-forth game, but Roma had a slight advantage in the first half. Lake in the first half, Ruslan Malinovsky nearly got Atalanta level, but a late touch from Rodger Ibanez prevented a meaningful opportunity for the hosts. Then in the final moments of the first half, Lorenzo Pellegrini came close, striking a free-kick from very close range. Roma takes a 1-0 lead into the second half thanks to edin Dzeko.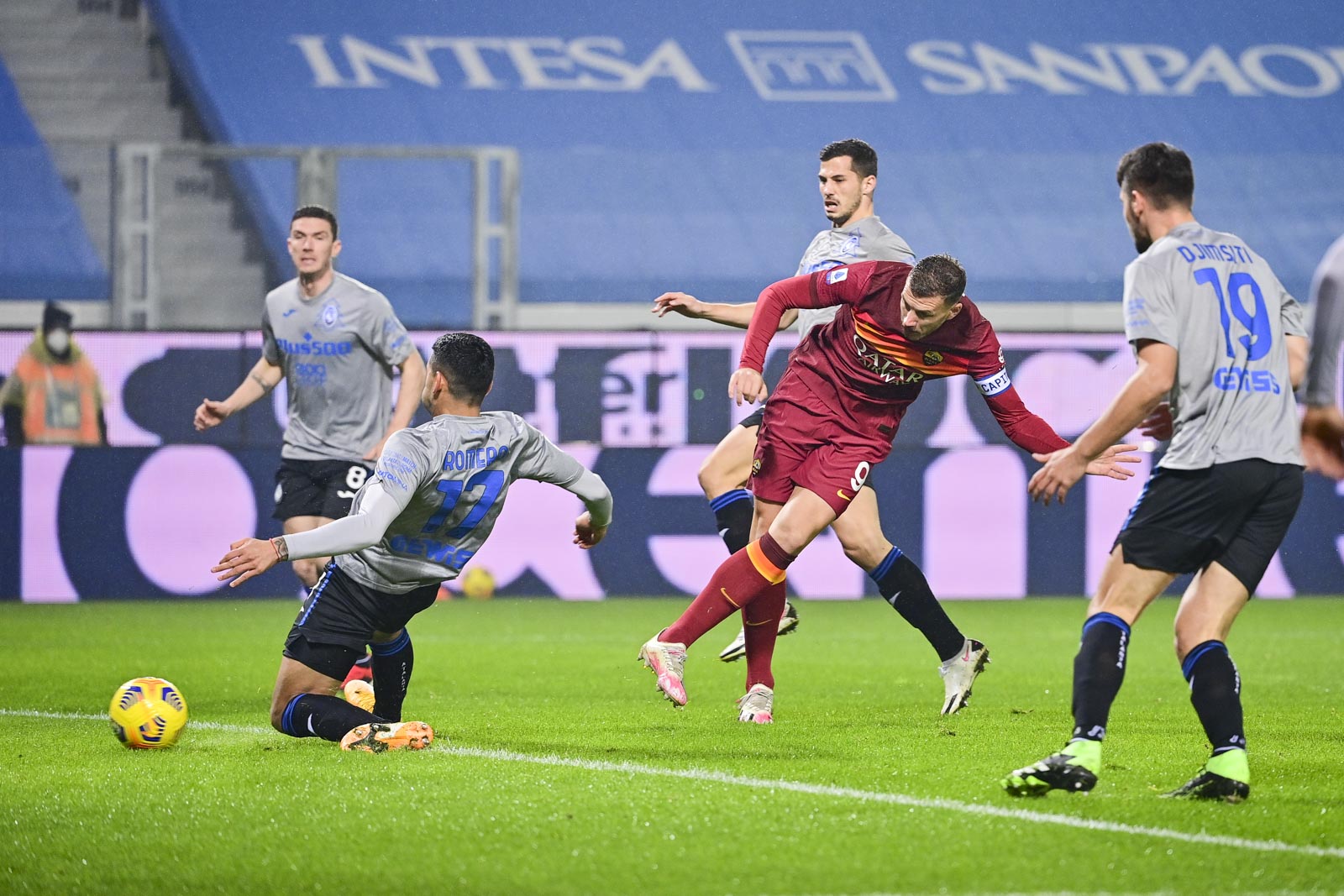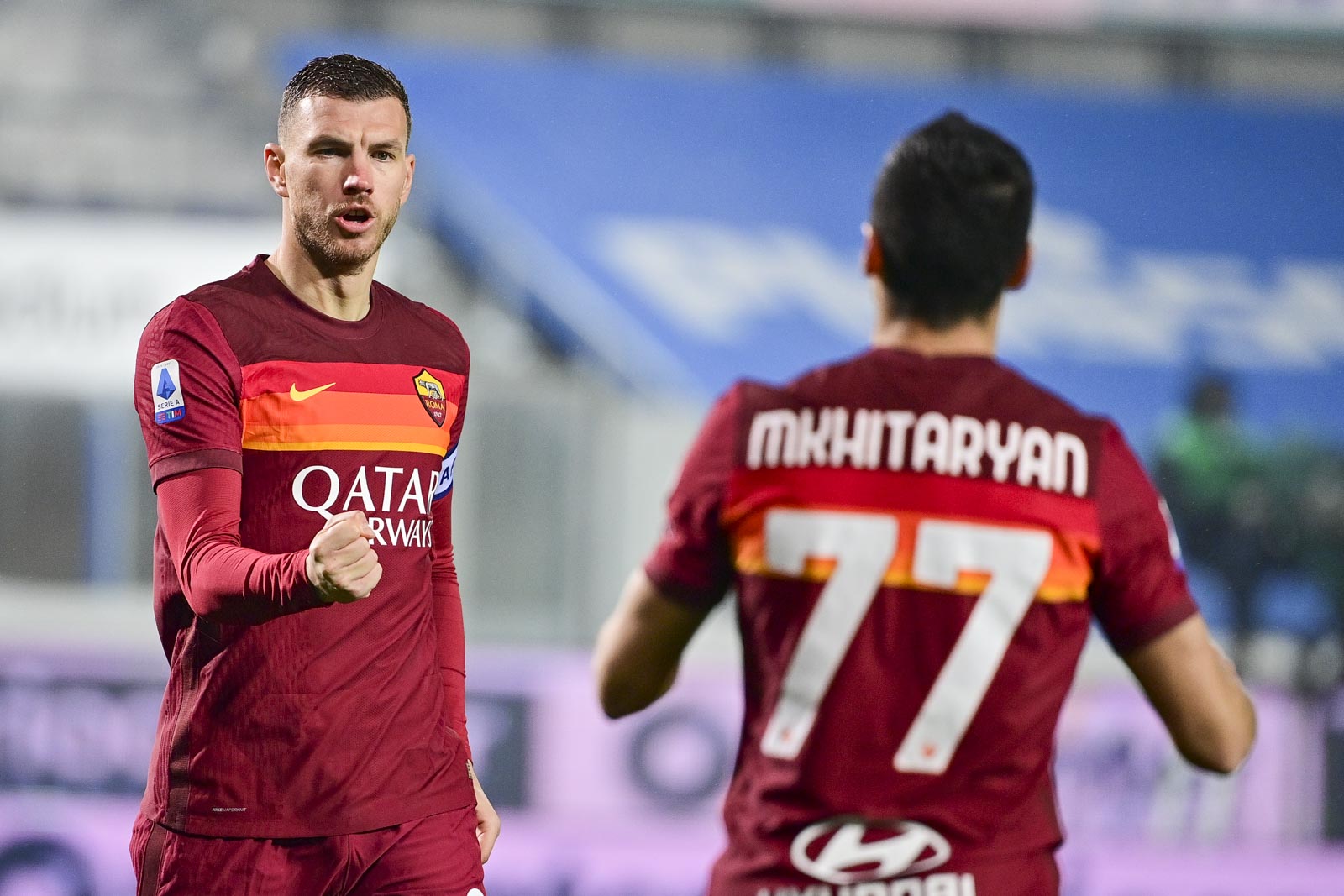 Roma must feel like they could have scored more; they have the momentum driving them, but as it turned out, Atalanta was still in this. In the second half, the inclusion of Josip ilicic changed the game as Atalanta we're starting to pick up some momentum early in the second half. By all accounts, Atalanta was about to steal the momentum from them, but all they needed was a chance to put themselves back in the game's mainframe. Very early in the second half, Ruslan Malinovsky saw an early strike go wide. Roma, actually, we're in a good position at that point as they responded with a Counterattack that could have possibly been a goal that could have killed the game. As Jordan veretout struck a well-hit ball searching for the top corner, but golini managed to get his hands on it. That's when things started to turn in Atalanta's favor in the 59th minute Josip ilicic set up duvan Zapata, who had a strike that hit the bar and landed in the back of the net to equalize. Atalanta then put themselves in front not long after in the 70th minute, a bullet header from Robin Gosen gave Atlanta a 2-1 before Luis Murial came off the bench and scored in the 72nd minute as they were ripping apart Roma, pushing them into a 3-1 lead Roma couldn't grab any of the momentum that they had early in the game and then with five minutes to go in the 85th minute Josip ilicic scored his first goal since last March as Atalanta come-from-behind again against Roma to win 4-1 for whatever reason Roma just struggle to beat Atalanta. Roma's brilliant first half didn't produce enough goals and then just got trounced in the second half to settle a battle. Roma is a Champions League team, but clearly, reinforcements are needed if they want to mount a title challenge.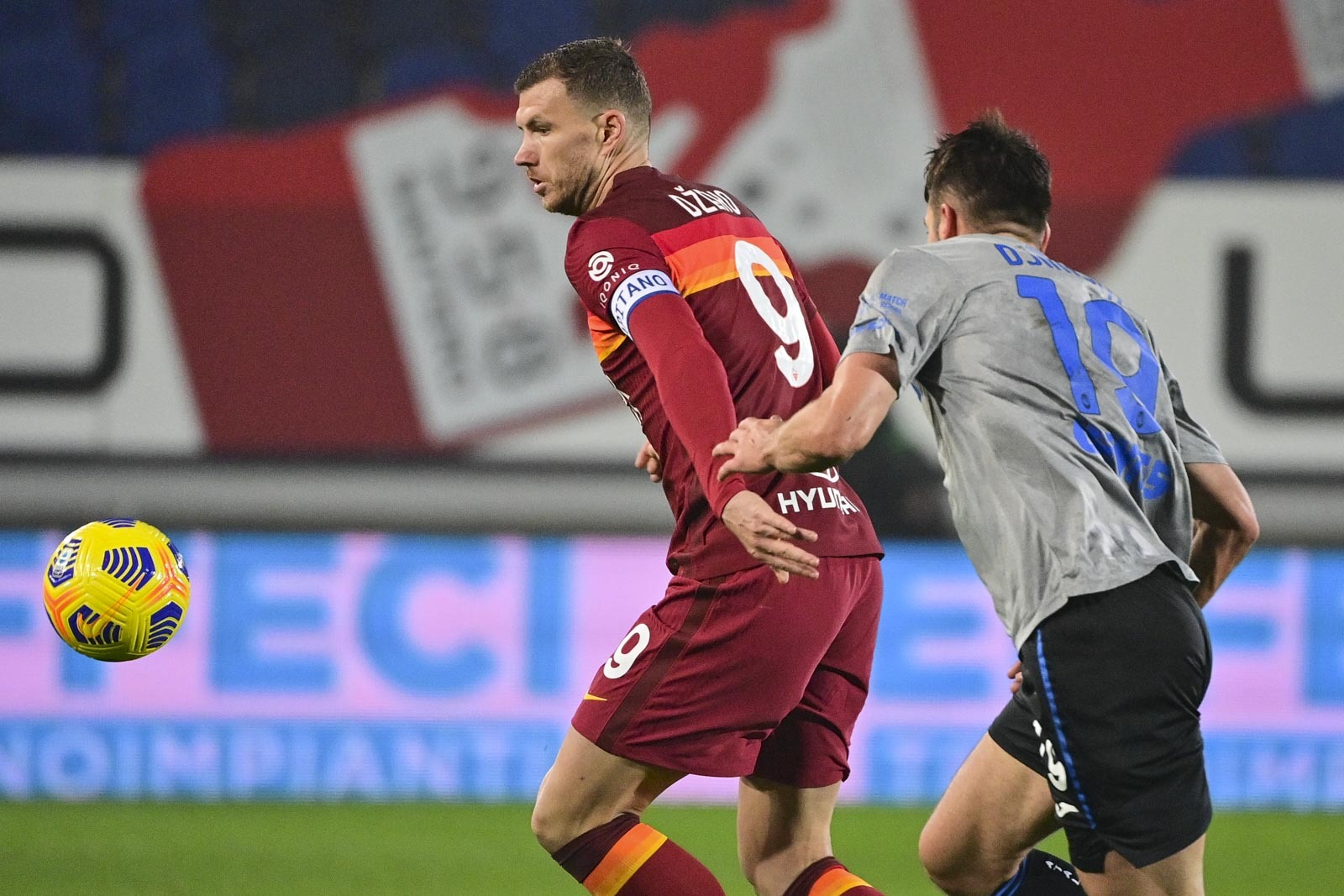 This match was a total collapse in the second half. Roma could not have started the game in a much better position. They took the lead through edin Dzeko after 3 minutes. For the majority of the first half, they were in complete control and dominated. They had multiple opportunities within that first half to increase the lead even further. Then I'm not sure what happened in the second half things just fell apart. Primarily because Atlanta brought on Josip ilicic, who proved to be important in that second half with a goal and an assist. The biggest problem I had with Roma's way was either miscommunication or making the wrong decision on some of the attacks when they came forward. I don't know what it is, but Roma just can't win the big games. Occasionally Roma can get points from games like these, but they haven't consistently got the big games. Against Atalanta and Napoli. Outside of those two matches, Roma has been brilliant; even against Juventus, Roma was excellent. The team seem to lose confidence and did not adapt accordingly once they drew the game level. It happened so quickly and so fast that they looked up, and they were already down by multiple goals. It was just an utter collapse in the second half, and it is just fueled into the frustration that Roma just can't get the results in any games like this. Roma was brilliant, absolutely outstanding in the first half; in the second half, they just couldn't get together, and they were torn apart. It is clear now that this is a Champions League team, but Roma's need some pieces before we even consider discussing a potential title Challenge from Roma. Again I want to reiterate my point that I made after the Napoli game; this was a bad performance where Roma just got ripped to shreds in the second half; this is still a very strong team; it's just clear they're missing certain components that could largely contribute in Roma being a better positioned in games like these in the future. The man of the match for me is Rodger Ibanez defensively, he was superb, but the second half overall just killed Roma Spirit. Roma has to be doing better in these big matches, or it won't mean anything. They've only dropped big matches; it's almost the polar opposite all the years past; Roma would occasionally win the big matches but lose matches they should win easily; now it's Roma are picking up all the points they should but not beating the big boys. Roma will look to rewrite this performance on Wednesday when they play Cagliari. It's just so disappointing given the promising start to the game.
TOP OF TABLE
1. A.C Milan 9-4-0 31Pts
2. Inter 9-3-1 30Pts
3. Junvetus 7-6 27Pts
4. A.S Roma 7-3-3 24Pts
5. Napoli 8-0-5 23Pts
6. Sassuolo 6-5-2 23Pts
BOTTOM OF TABLE
15. Parma 2-6-5 12Pts
16. Fiorentina 2-5-6 11Pts
17. Spezia 2-5-6 11Pts
19. Genoa 1-4-8 7Pts
20. Crotone 1-3-9 6Pts
Next Match: vs Cagliari Wednesday @ Stadio Olompico   
MAN OF THE MATCH: Roger Ibanez