Álvaro Morata vs Parma
Alvaro Morata was one of the most scrutinized transfers of the summer. Juventus needed an all-around Striker that can supply Cristiano Ronaldo and Paulo Dybala. They tried for Luis Suarez, but he went to Athletico Madrid, and then they targeted edin Dzeko, the striker that made the most sense for Juventus, but he ended up staying at Roma. Juventus opted for Athletico Madrid Striker Alvaro Morata. They were able to secure the deal on loan with a buy option of 44 million. The deal itself was not scrutinized at all; it seemed like an adequate alternative to edin Dzeko. Alvaro Morata is much younger and has more years left. While Morata does not have the late holdup play or ball distribution of edin Dzeko, he is similar in style. The price was criticized; it seemed like an exuberant amount of cash for a player, while good doesn't have a justifiable claim for the price. He struggled at Chelsea and Real before finding some life at Athletico. Luis Suarez is an upgrade, so Atleti took the deal. Alvaro Morata had to be at Juventus before spending two seasons from 2014-2016, scoring 27 goals in all competitions and 15 League goals during that time. Bringing him back, actually starting to look like one of the steals of the window. You can say what you want about Cristiano Ronaldo he is going a lot of goals, but he's not had that many dominating performances what he has been world-class. Meanwhile, Paulo Dybala is struggling, but that's more so on the coach than anybody else. Alvaro Morata may be their best player this season. He proved that once again in a big game against Parma. Juventus had dropped points to Atalanta and have drawn their previous game; they needed three points. Cristiano Ronaldo scored twice in this game, but it was Alvaro Morata that supplied him. He provided a brilliant through pass into Kulusevski, who scored the opening goal and provided then Cristiano Ronaldo with his first goal of the game. Late in the game, he got on the scoresheet himself supplying a bullet header into the back of the net, ultimately beating up Parma 4-0. Cristiano Ronaldo's steal the headlines because of his amazing header, but Alvaro Morata was most influential. Alvaro Morata has proven me wrong he will be worth the 44 million that Juventus will pay at the end of the loan. He has 10 goals and five assists this season. He currently is the top scorer in the Champions League and has been the team's best player this season. Ronaldo and Dybala always steal the headlines, whether it's good or bad. Still, the ones in control and influential in this season are Weston mckennie Matthias Deligt and Alvaro Morata. It is a tremendous performance. It isn't just scoring and the supply of everything he did; he played a perfect performance in a game that Juventus really needed.
Robert Lewandowski vs Bayer Leverkusen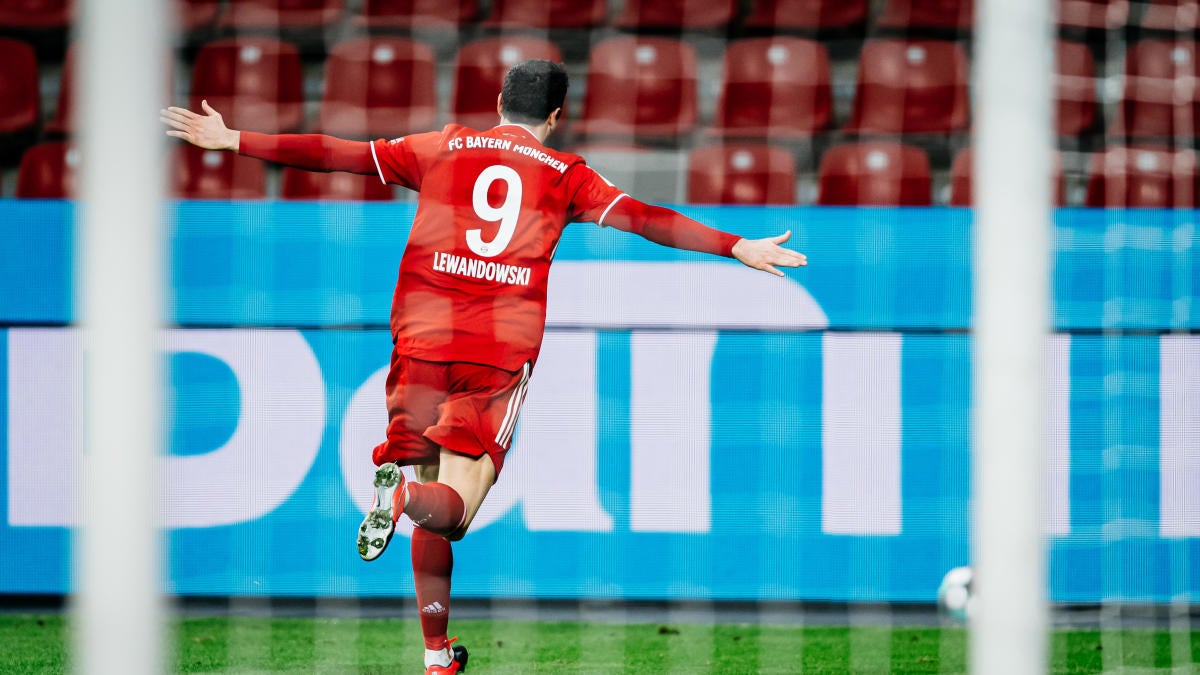 Robert Lewandowski would have certainly won the Ballon d'Or this season UEFA cancel the award because of the pandemic really taking away something that belongs to the Polish Striker. However, Robert Levandowski picked up the UEFA player of the season this week. He followed that up with a significant performance in the Bundesliga against title rivals Bayer Leverkusen who have been the surprise of the season this far outside of Union Berlin. They went into that game behind a Bayer Leverkusen in the table, and Robert Lewandowski managed to settle it. He only continues to widen the gap as the best striker in the world. This isn't even a conversation at the moment, and on top of that, he is a top 5 player in World football. Bayern Munich pulled off a come-from-behind victory against Bayern Leverkusen after they went 1-0 up through Patrik Schick. Robert Lewandowski did come through leveling the game after a Leverkusen mistake. Before he settled it once and for all, in the closing moments of the match Bayer Leverkusen we're just minutes away from earning a draw against Bayern Munich. However, in Robert Lewandowski fashion, he killed all hope that Bayern Leverkusen had of securing a point. In the last minute of stoppage-time, be cut into the box hit a curler that took a slight deflection into the back of the net to complete his brace as Bayern Munich went on to win the game 2-1. That is his third goal this season that has come in the last 3 minutes of the game just show it was unbelievable quality. Robert Lewandowski came up with that significant moment, so you could even argue maybe Robert Lewandowski performance wasn't the greatest in European football this week, but you know what? When you come up with a go like that in a time like that in a game like that, you just can't ignore it. Robert Lewandowski already has 20 goals this season; he's on pace for at least 50; he might even be able to get into the 60 this season. The most impressive thing about all this is he has not done this with a lot of penalties, only a small number of penalties, and his assistant numbers are much higher than it typically would be at this point. Robert Lewandowski is not a striker that gets a high number of assists; he's already 7, proving that he's becoming a complete Striker he's not the best passing striker that would be Harry Kane, but he's starting to show our different ways to be useful outside of his goal-scoring his distribution this season has been much better than you would expect. He is just on another planet this season and continues to show the gap between himself and all the rest of the strikers in European football is the Pacific Ocean. There are many great strikers out there, but no one does it quite like Lewandowski, and right on cue, the Bayern Munich Striker came up with the goal to get them all three points in a title-contending match.
Josip Ilicic vs Roma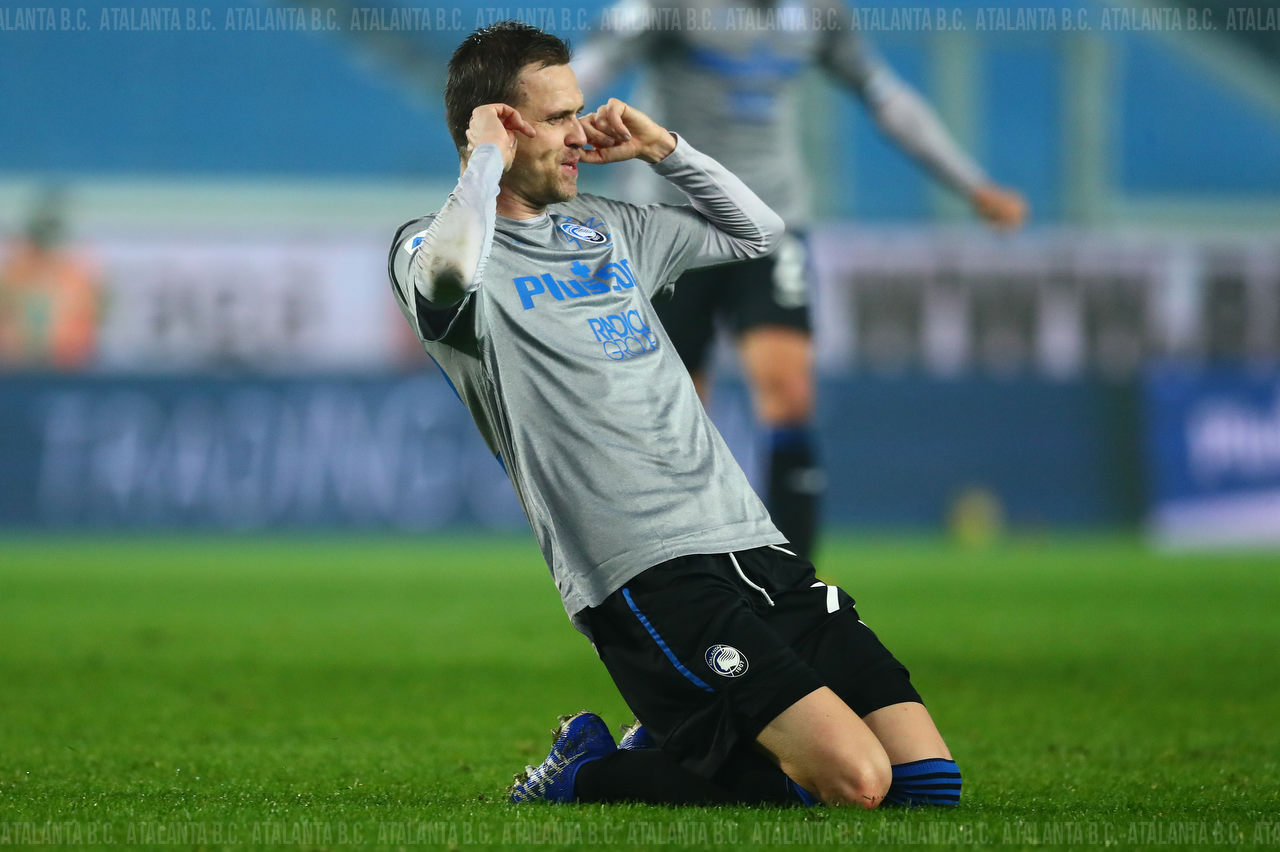 Josip ilicic was one of Atalanta's best players last season. To go even further, he was one of the best strikers in the league. He scored 21 goals last season in all competitions, including a four-goal performance in the Champions League round of 16 against Valencia away from home. He was one of the most crucial pieces to this team and could come through when Zapata was out with injury and deliver for his team. A big physical Striker but with speed and athleticism and an imposing figure that defenses have had issues handling. Last year was the best season of his career, and on the verge of getting great production late in his career. Then the pandemic happened, and the Slovenian an went through some mental health issues and was on the verge of retiring for family reasons; his self-esteem was in the gutter, and he didn't return to the team when the league restarted last season. He eventually returns this season but hasn't exactly picked up where he left off. The performance against Roma was the Redemption story. He finally looks like that player that he was last season, and maybe there's more to come from it. He was brought on in the second half and changed the complexion of the game. Josip ilicic has not scored a goal since last March in Serie A; he had one goal in the Champions League, but the only goal is scored since then. He was one of the most outstanding players this week, and he did all his production in 45 minutes. Atalanta got back in the game; they were Off to the Races; a beautiful ball inside supplied by the Slovenian into duvan Zapata giving Atalanta that moment. He continued to be a terror not only in the attacking sense but Distributing to his teammates. It was a dominating performance we had not seen him play at this level since last season; after everything that has gone on with him, he even had a moment for himself. He scored Atalanta's final goal putting together a goal and assist in 45 minutes. With the right mindset and an improved state of mind, he has all the resources and a club that believes in him to help recapture that form. His performance against Roma, I feel, is just the first step as he will soon become one of the most challenging Strikers to play in Italian football once again. Although I wasn't pleased that he ripped apart Roma, it was good to see him playing again at a high level because Italian football is better when he is a part of it.