Roma is looking to fight off the big blow they faced in Bergamo on the weekend as Roma got ripped apart in the second half, having to take the lead through 3 minutes. Roma was in total control until a second-half collapse. They returned home to the Stadio Olimpico, trying to get their game back on the right track. They still have only dropped two games this season and should feel optimistic about their opportunity to take maximum points on Wednesday night. They're at home against Cagliari Roma won the season series last season; they drew at the Stadio Olimpico and picked up all three Sardinia points. Roma will come into his game as big favorites, having been one of the most in-form sides in the league this season. While Cagliari is struggling for points right now, this makes them the perfect opponent. Will we see an upset at the Stadio Olimpico on Wednesday night? Or Will Roma give them the business in the capital? We will find all that out in more when these two teams face off on Wednesday.
A.S Roma Lineup and Form LWWDL
Paulo Fonseca is largely expected to do his typical 3421 formation. We can expect to see Antonio Mirante in goal yet again. However, there could be a change, but the goalkeeping options have not been good enough for Roma. Defensively Max kumbulla deserves to start, and the manager mentioned he would make a couple of changes. With that being said, the three center-backs are likely to consist of Max kumbulla on the left, Gianluca Mancini on the right, and Chris Smalling in the middle. Rodger Ibanez has been outstanding this season, but he's played almost every single game this season, and in a match like this, starting the Albanian in his position just makes a little bit more sense. At left wing-back is expected to be Ricardo calafiori as he will make his first Serie A start with Leo out. On the opposite side at Right-wing back, as always, should be Rick karsdorp. In the defensive Midfield, we should see Gonzalo Villar's pairing with Lorenzo Pellegrini. Jordan veretout needs rest; he's played non-stop since match one. The attacking Midfield on the left-wing should be the red-hot Armenian henrikh Mkhitaryan turn on the opposite side on the right-wing we can expect to see Pedro. Then upfront as Roma's Central Striker will certainly be edin Dzeko, but there is a chance Mayoral gets the non, but we will see. As always, Roma will have some options Off the Bench.
Manager: Paulo Fonseca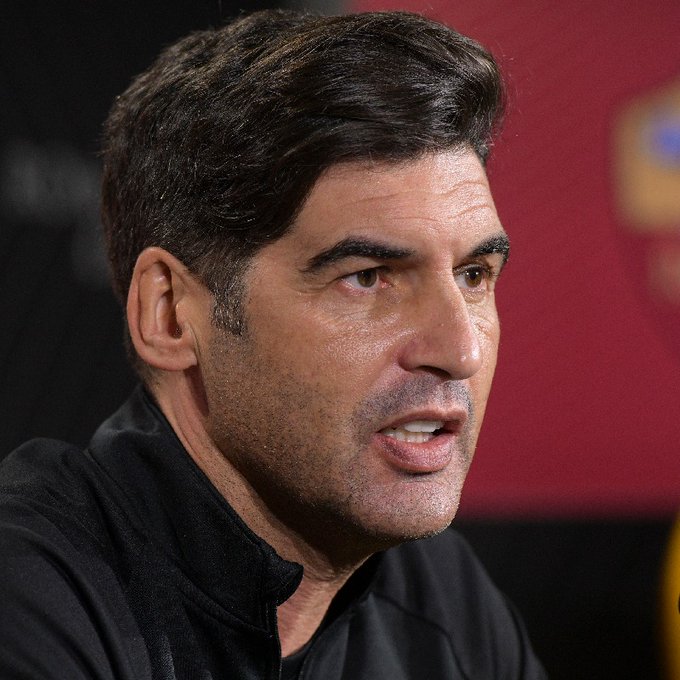 Roma Projected XI: 3-4-2-1
Mirante; Mancini, Smalling, Kumbulla; Karsdorp, Calafiori,Villar, Pellegrini, Pedro, Mkhitaryan; Dzeko
Cagliari 
Cagliari is in real need of a good performance. On current form, they are one of the worst teams in the last five games in the entire league. There are only five Serie A teams that do not have a win in their previous five games, and unfortunately, Cagliari is one of them. Now they have to go to the Stadio Olimpico against 4th Place Roma and try to get a result. In the last five, they have four draws and one loss. They are sitting in 13th with 14 points and are in real need of a good performance. It's not that they've been awful they have lost a lot of close games. However, Difrancesco needs a resounding performance to keep his job in Balance. They're not threatening the relegation Zone, but they have to be careful because they do not want to get dragged down there. Cagliari is massive underdogs. Only specific things could lead them to get points; you don't want to play a Roma team coming off of loss; it's a dangerous game, and Cagliari will need to play almost perfect in hopes of trying to get a result. They typically lineup out of the 4-2-3-1 formation; their vocal point will undoubtedly be Joao Pedro.
Manager: Eusebio Di Francesco 
Cagliari Projected XI : 4-2-3-1
Cragno; Zappa, Godin, Carboni, Lykogiannis; Marin, Rog; Nandez, Pedro, Sottil; Simeone
Keys to the game 
Cagliari 
Cragno Performance 
Feed the Beast
Limit Risks 


Victory may be off the table, considering what Cagliari is going to have to go up against. Beating Roma at the Stadio Olimpico will present a challenge. However, they must do these things to give them the best chance to get any points. First and foremost, they have to feed the beast. Cagliari has some decent attacking options with Giovanni Simeone Leonardo Paoletti and, most importantly, Joao Pedro. The Brazilian International is their most explosive and dangerous player in the attack. The Midfield can be relatively thin at times, especially the way this team plays in terms of shape. However, they need to use their creative part of the center of the pitch to try to create opportunities for Pedro. They have some other options as well. They can also be quite dangerous, but getting Pedro into dangerous positions will be their best bet. Suppose he can find a way to be effective and get into those spaces, especially in front of goal considering Roma's dodgy goalkeeping options right now. In that case, it will give them their most significant opportunity to score in this game. Score early may be the key to their success and put Roma in a comfortable position as soon as possible if they're able to do that, maybe they have a chance or something. The Midfield puts them at a disadvantage; they must limit risks. Even though Cagliari requires points, they can't risk losing trying to win. This is a team that's not threatened by relegation, and they just need to try to get the point against this stacked deck that Roma has; if they cut forward too frequently and leave space exposed at the back Roma will come on a counterattack and kill them for it. They have to operate very strategically to avoid going over the top and trying to do too much that is the quickest way to lose this game. Then we can't forget Cagliari has Alessio Cragno, a goalkeeper Roma will pursue in the summer. However, against Roma, he needs to play his socks off. He is one of the most underrated goalkeepers in the league and can make any save. If Cagliari limit counterattacking opportunities and Roma's has to strike based on circumstance, it will give them a fair chance. Alessio cragno needs to play out of his might. Roma has all the advantages in this game, especially in the attack. You cannot put him in a vulnerable position forcing him to deal with a counterattack that heavily tips in Roma's favor. He needs to be at his absolute best for them to have a chance in this game; he's an outstanding goalkeeper, but Roma's Counterattack is lethal as any, and they're just coming off a loss, so they'll be up for it. Limiting as many potential goals will play a big part in this, so Cragno performance is essential in whether or not Cagliari can steal a point. The defense is very breakable, which is why his ability to make saves and crucial moments in this game will be incredibly influential.
A.S Roma 
Breakdown Midfield 
Follow Jaeo Pedro 
Maintain Momentum 
Roma is a heavy favorite going into this game, especially after losing; they will be very ambitious and ready to rip their head off. The way Cagliari plays, it's a lot of pushing forward. They play with their attack heavily up the pitch while their Midfield is held together by a string with only two defensive midfielders in the setup. This gives Roma an excellent opportunity if they control possession to break them down repeatedly. Cagliari has not won a game in their last five and are not in good form. They're only four of the teams in the league right now that are in the more horrific form than Cagliari. They have a good team, but they're just not playing well right now. This gives Roma a fantastic opportunity to break them down. Spinnzolla will not be playing in this game for Roma, but they still have speed and athleticism to break them down. They also have creativity in the Midfield and midfielders with defensive capabilities; this makes them almost unplayable at times. The passing game that they will have will allow their wing-backs to push forward and Roma to break out regularly. If Roma breaks down the defensive Midfield, it puts Cagliari and in an almost Unstoppable situation. Especially if they come forward with numbers even though Cagliari plays with the bat for if they break down the Midfield, it will be an overwhelming precedent for them to handle given how good Roma can be on the counterattack. Then you add the size of Dzeko, who can be somewhat overwhelming at times, especially on a defense that has known to make mistakes. Roma already has huge advantages in the quality of their team. They are better from back to front. If you eliminate or neutralize their defensive Midfield and figure out a way to break them down, it will be only so much Alessio cragno will be able to do. He's a great goalkeeper, but if Roma can attack them with numbers, he'll have to make every saving manageable just to keep his team's head above water. Rome has all the ingredients to rip apart the Midfield. We didn't see from Roma in the last game because of their inability to keep momentum and have that mental advantage that winning teams have late in games. Roma must have a cognitive advantage and, on top of that, need to find a way to maintain momentum. The following things need to happen they need to pass at a high frequency, which they usually do so that shouldn't be a problem; they need to control possession, and they need to avoid any uncharacteristic mistakes. Their goalkeeping options are not very good, so Roma needs to make sure they don't put themselves in harm's way. If they can maintain their momentum that they will likely have in the early part of this game can create enough to score goals, they shouldn't have any issues getting all three points. Especially given the form, they should have no issue breaking down the Midfield or maintaining momentum. Hedrick Mkhitaryan has eight goals and eight assists this season; he has a goal or assists 17 of the last 18 games. I'm going to put it; frankly, Cagliari will not stop him, making breaking down the Midfield significantly less challenging. Then finally, make Joao Pedro as uncomfortable as possible. Put Gianluca Mancini on him wherever he goes, make the center-back follow him all over the place put him in difficult positions the score. He's very athletic and capable goal-scorers, but if you get in his face making uncomfortable trap him in situations, Roma should have no problem getting all three points. Romans path to Victory simply breakdown the Midfield with counterattacking play, maintain momentum, and find a way to disrupt Cagliari and their most dangerous player. If you're able to do this, that should be it.
Players to Watch 
Henrik Mkhitaryan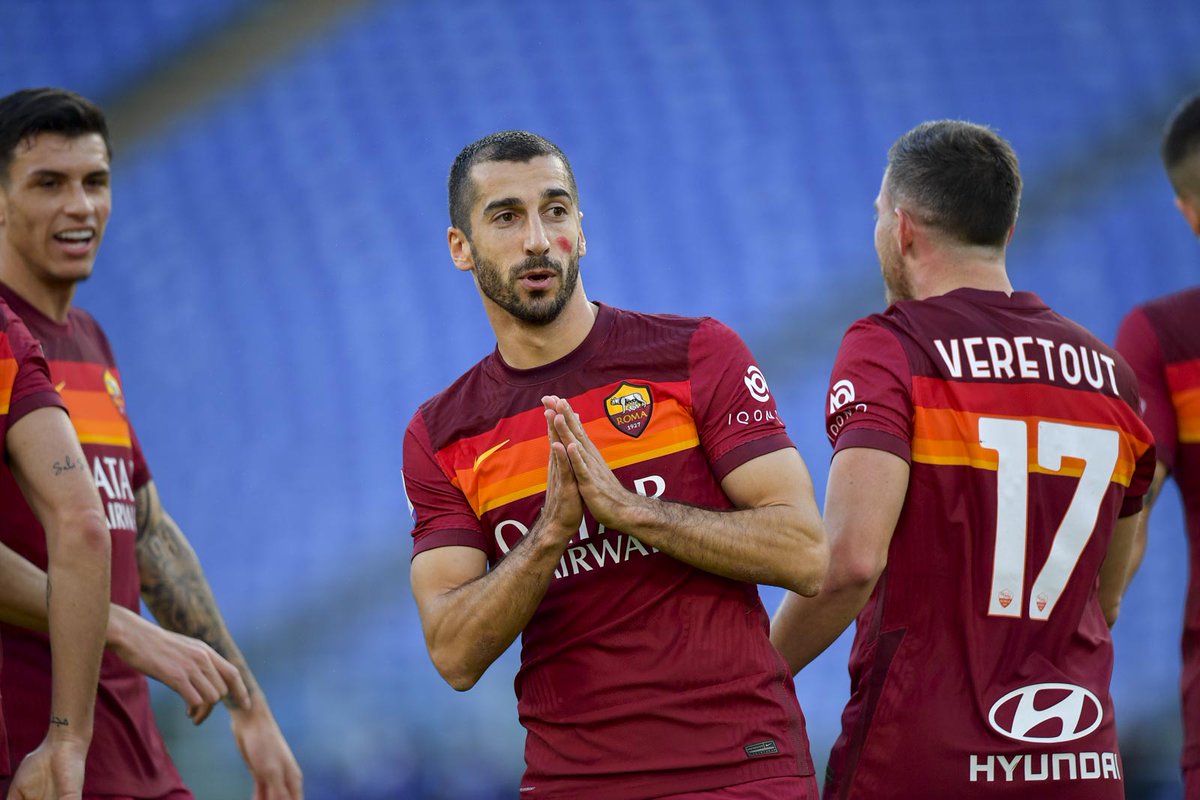 Joao Pedro 
Prediction: 4-1 in the end Cagliari will not be able to counter what Roma can throw at them Cagliari will likely find a way to score in this game but they don't have enough to take them down and what should be smooth sailing from the Romans
Match Details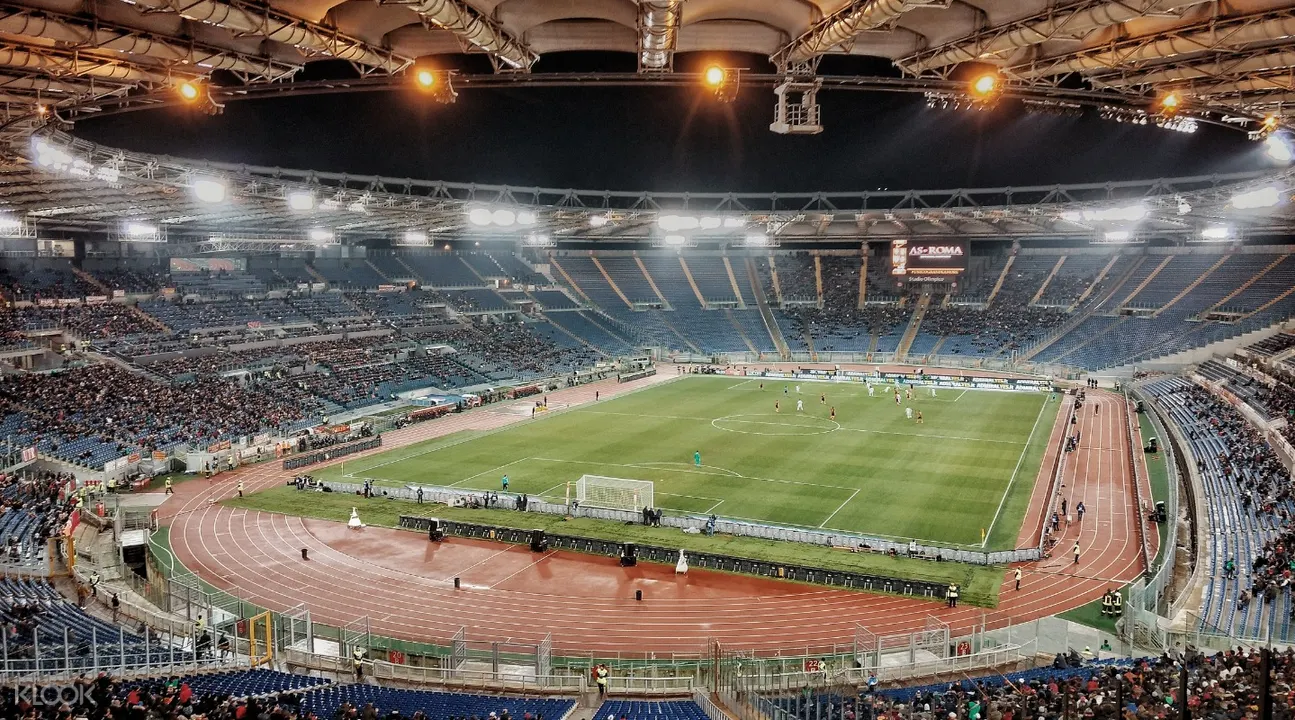 Date: Saturday, December 23rd, 2020
Venue: Stadio Olompico  
Kickoff: 11:00AM (USA) 5:00PM (ENG), 6:00PM (ITA)
TV Broadcast: Sky Italia, ESPN+