A.C Milan 3 Lazio 2FT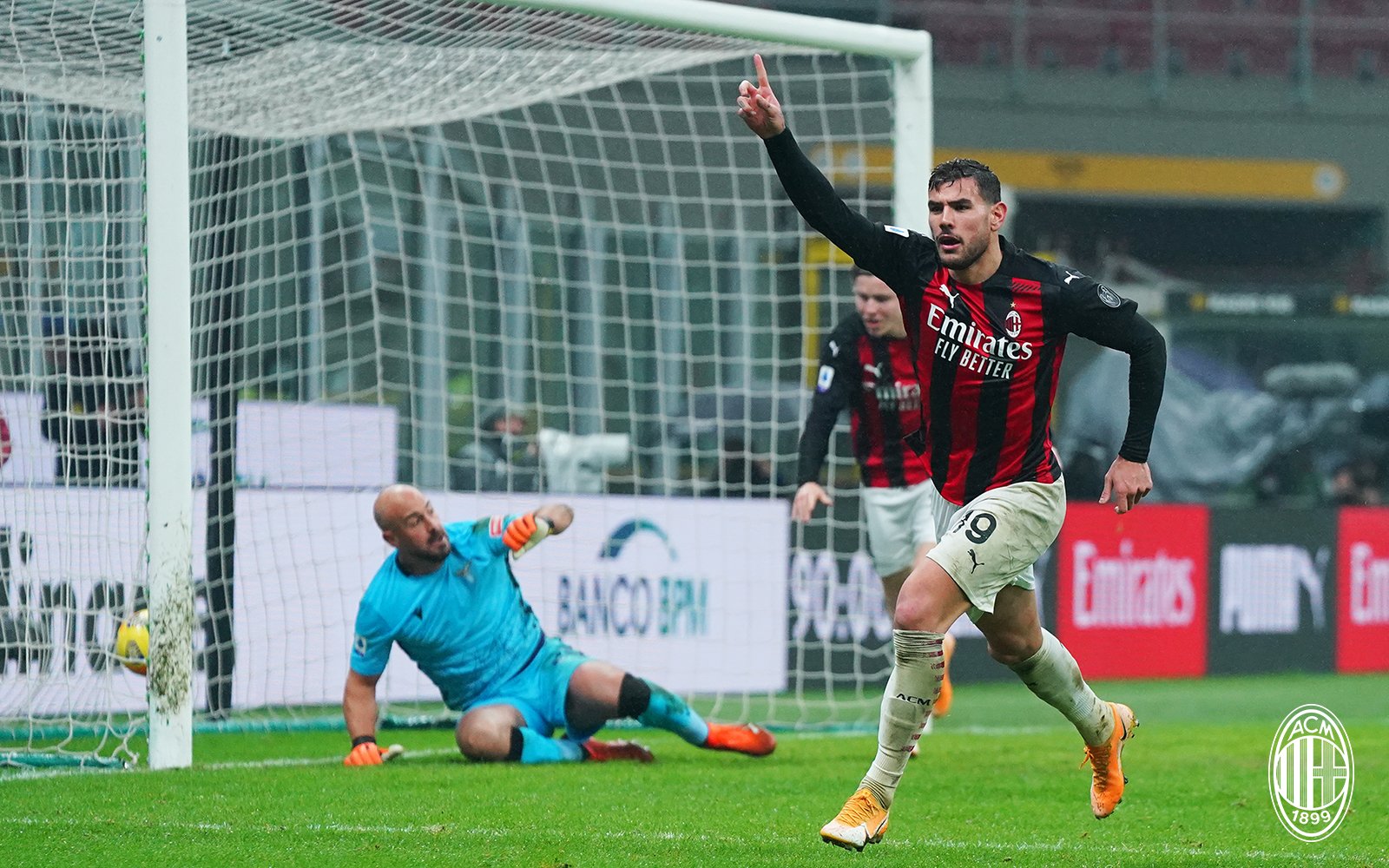 AC Milan has been a surprise as title favorites this season. They have been on a mission since the season started. Ibrahimovic has been so crucial to their progression this season and has a realistic chance of taking the title back to the San Siro. They have a title push from Inter Milan and even perhaps Roma, but they have been the ones in the driver's seat. Without Ibrahimovic, Lazio would test them against. Lazio was the biggest Challengers for Juventus last season before they crumbled when the pressure turned on. They were coming into this game after beating Napoli, giving them some momentum and confidence ahead of a must-win game against AC Milan. The longer they slip, the harder it's going to be to make the Champions League. If there was ever a time to take advantage, it was right here right now with Ibrahimovic that it would be their most significant opportunity. AC Milan was out there heavy-hitter, but it didn't seem to matter; it only took 10 minutes for AC Milan to take the lead. From a beautifully hit corner from blank, Anton Rebic got his head through the strike as he converted his header into the back of the net, giving AC Milan a 1-0 lead. Milan was driving as the momentum was just building following a Ciro immobile strike that was into the way on the very next sequence AC Milan for giving a penalty. Hakan Çalhanoğlu stepped up before converting from the spot as AC Milan ran out to a 2-0 lead inside 20 minutes. It was getting out of hand already. However, 10 minutes later, Lazio found their way back into the game. Lazio was given a penalty. Ciro immobile stepped up, but donnarumma denied him; however, unfortunately, his save came off the bar into Luis Alberto, who scored on the rebound to minimize the deficit. AC Milan started the game heavily in control, and slowly it surely is beginning to slip. Lazio was not playing all that well, but they gave themselves a chance after giving a goal back. Then in the second half found enough space to level the game. Ciro immobile came through Inside the Box supplying a late touch seeing his strike roll into the bottom corner as Lazio had come back from two goals down. After the game a leveled, it was more or less an open match for both teams. Both Lazio and AC Milan had their chances. Late in the game, Lazio came through on a few opportunities, but finishing in front of goal just wasn't good enough. A lot of the time, AC Milan took advantage of those spaces, and Lazio's misses turned into AC Milan attacks. Theo Hernandez, in particular, as well as Leao, looked incredible really pushing Lazio on the verge of breaking point. Reina made some big saves and big moments, but there was so much momentum driving AC Milan it felt like they were on the verge of a breakthrough. Then it happened in stoppage time yet again Theo Hernandez comes up big connecting coming from a corner as his header find the back of the net AC Milan win dramatically at the death as Theo Hernandez gives AC Milan a 3-2 in and they maintain their spot at the very top of Italian football to end 2020. This AC Milan title race is real; they might pull this off. They no longer look so dependent on Ibrahimovic any longer they have proven they can win without him. As for Lazio, they continue to have a nightmare season. Inzaghi takes the biggest loss of all, taking out both milinkovic-savic and Ciro immobile before the Finish as AC Milan takes advantage of that. A massive win for the league leaders and they keep their limited advantage above Inter Milan ending the Midway point of the season AC Milan Rises to the challenge once again.
Fiorentina 3 Juventus 0FT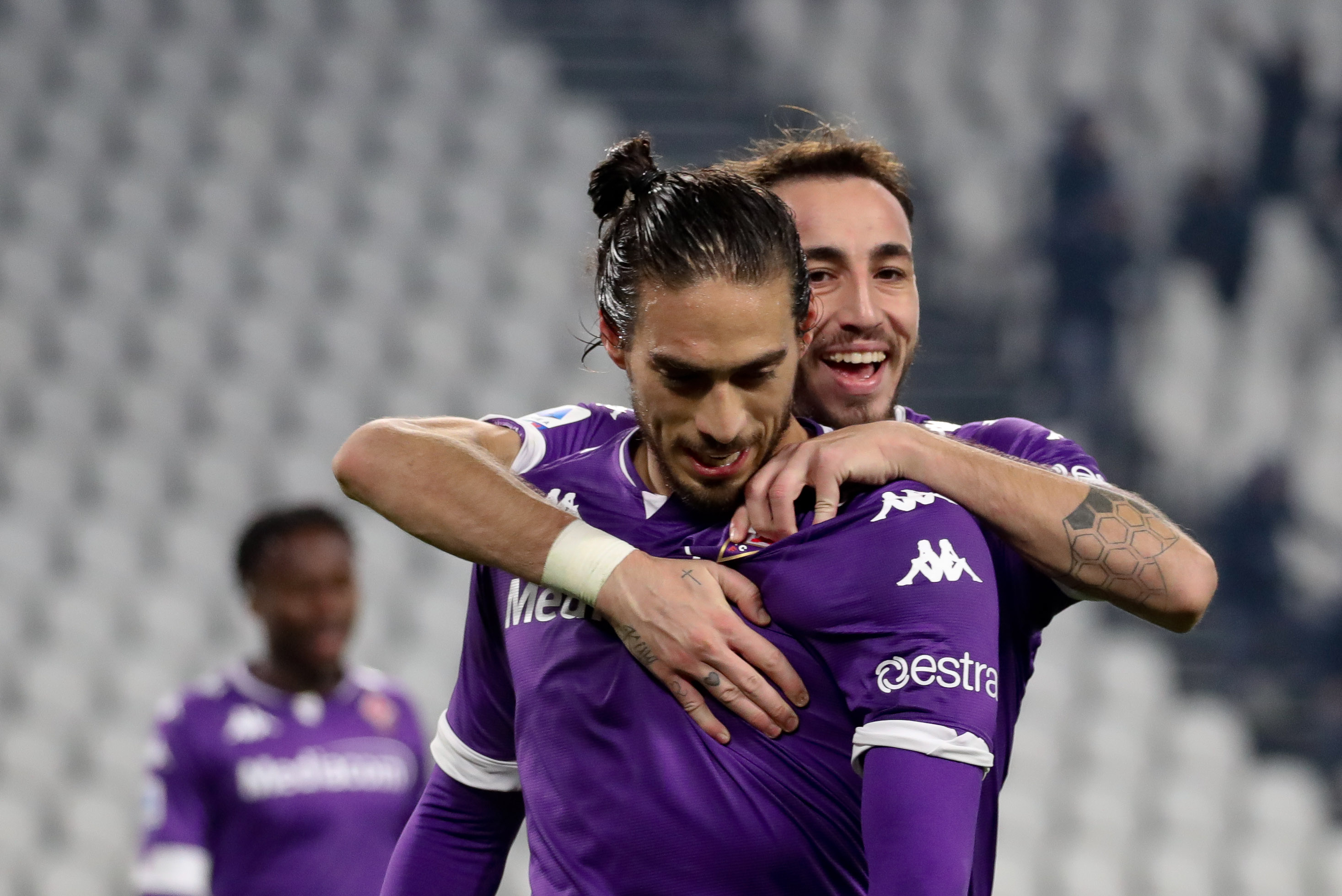 Juventus has had quite a tough time this season, considering the lofty expectations on a club of that magnitude. They have struggled in multiple games this season and are just not a team feared in this league any longer. They're already having all kinds of issues this season, but to make things worse, Juventus had one of the worst weeks they possibly could have. They got the three points they received in the forfeit to Napoli taken away after the Italian fa reverses the decision from a couple of months ago. Juventus saw them fall out of their position and, even more so, a disaster that would follow. Juventus were at home against a Fiorentina team that cannot get it right. One of the most talented teams in the league is struggling to keep their head above water, one of the most inconsistent teams in the entire league. They had not played well and had not picked up a victory in their last five going into that game. Juventus had all the momentum and confidence needed to come up in a big way; however, they were not that motivated to get the job done., in the opening 3 minutes, Fiorentina jumped in front shockingly Franck Ribery send a perfect ball into Dusan vladovic the striker went on a Break by himself beating the goalkeeper. Against-the-odds Fiorentina put themselves 1-0 up inside 3 minutes. As horrible as they started that game, things actually got worse not long after. After appearing with his studs up in a potential ankle-breaking tackle, Juan Cuadrado was sent off with a red card, ultimately the right decision. Juventus were second-best all night. They had some chances through Cristiano Ronaldo and others but did not have the mentality, and the execution was lacking. Now they were controversial circumstances surrounding certain things with penalties that weren't given to Juventus, but they were completely outplayed. Fiorentina was pushing them to Breaking Point. Coming forward with the strength hitting them in the mouth on every opportunity. On a tremendous strike from outside the box, Fiorentina tested Juventus again before the Collective display, which ended up with Alex Sandro putting the ball in the back of his own net to give Fiorentina a 2-0 lead. Excellent communication between Fiorentina hitting a perfect cross into the box before the unfortunate mistake by Juventus. Things would get bad to worse as the embarrassment would only continue. Martín Cáceres found the back of the net against his old team as Fiorentina ran out to a 3-0 lead. They had not played well all year, and they just turn it on against Juventus. Juventus could have used the appeal decision as motivation to put together an incredible performance. Cristiano Ronaldo was subpar, and the entire team did not show up either as Juventus gets shut out at home against Fiorentina. Juventus end 2020 outside of the Champions League places as Roma jump over them; there are problems in the air as Juventus don't have the materials to win the scudetto; performance like that exemplifies it
A.S Roma 3 Cagliari 2FT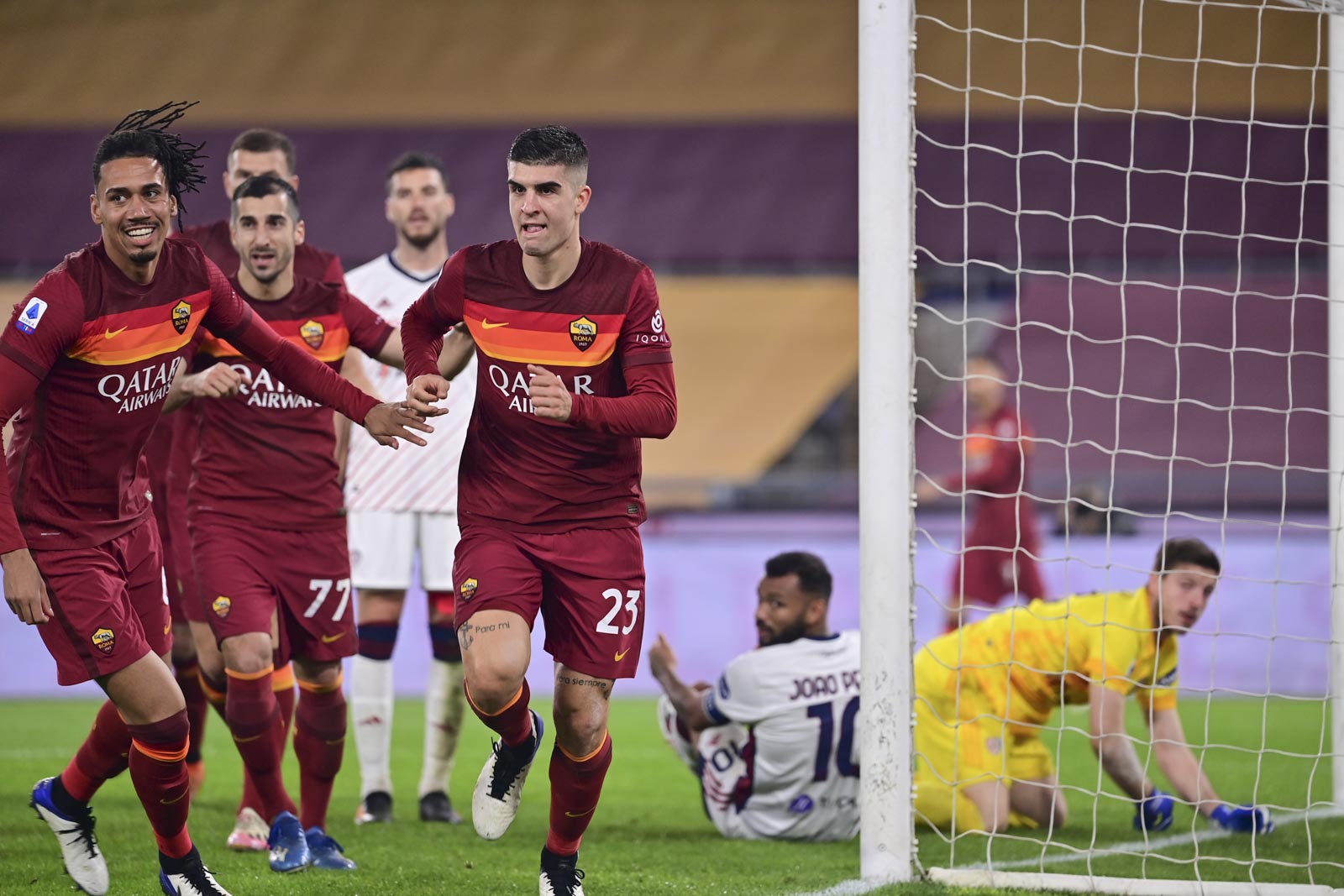 Roma was coming off of a very disappointing route in Bergamo on the weekend. A game in which they took a 1-0 lead after 3 minutes before they were cut open repeatedly in the second half conceding four goals in 25 minutes. Roma looked to put that performance behind them and try to get themselves back into the top four. Juventus lost to Fiorentina, allowing the Romans to jump them in the table. Roma returned home to the Stadio Olimpico in what turned out to be a thrilling match against Cagliari. Paulo Fonseca made some changes, but it did not seem to disrupt the momentum they struck early in this game just a little over 10 minutes into it on a Counter-attack primarily put together by Mkhitaryan Jordan veretout gave Roma the lead his strike hit off the ground finding the back of the net. Roma had many opportunities in that first half, but Cagliari kept the game open for business. Roma and control often got on the counter-attack and seemed like a game that was going to be smooth sailing. However, Roma had a rough time in the second half during a stretch as they made some costly mistakes that gave the visitors some momentum. Eventually, they would break through Joao Pedro, scoring the equalizer to suck some of the hosts' momentum. However, Roma managed to get back into this game with a beautifully orchestrated attack ending with Rick karsdorp finding edin Dzeko to give Roma a 2-1 lead. Then not long after, Gianluca Mancini scored off a corner kick giving Roma a 3-1 lead. Cagliari pressed in the final 15-20 minutes, really looking like a danger to score a two-goal lead seemed like it was going to be too much to overcome. Still, they did draw a penalty in stoppage time as they minimized the deficit despite a slight scare. Roma held on to win the game 3-2. To end the year positively as Roma jumped into third place after Napoli's draw with Torino and Juventus losing to Fiorentina. It wasn't always pretty, but in a tough match, Rome figured out a way to do enough to collect the points. As Roma protects their Fortress, all smiles at the Stadio Olimpico.